The ever-active Chris Robinson, amid plenty of Chris Robinson Brotherhood concert dates in early 2018, has brought together a new amalgamation of renowned players including Robinson, Greg Loiacono, Pete Sears, Barry Sless, and John Molo, who together call themselves the Green Leaf Rustlers. A stop at The Center for the Arts in Grass Valley, Calif., on January 21, found a packed house soaking up and dancing to a two-set show that had the band kicking out masterful, jam-heavy versions of twangy, country-roots material that featured cover tunes from such luminaries as Merle Haggard, Waylon Jennings, George Jones, Everly Brothers, and Gram Parsons.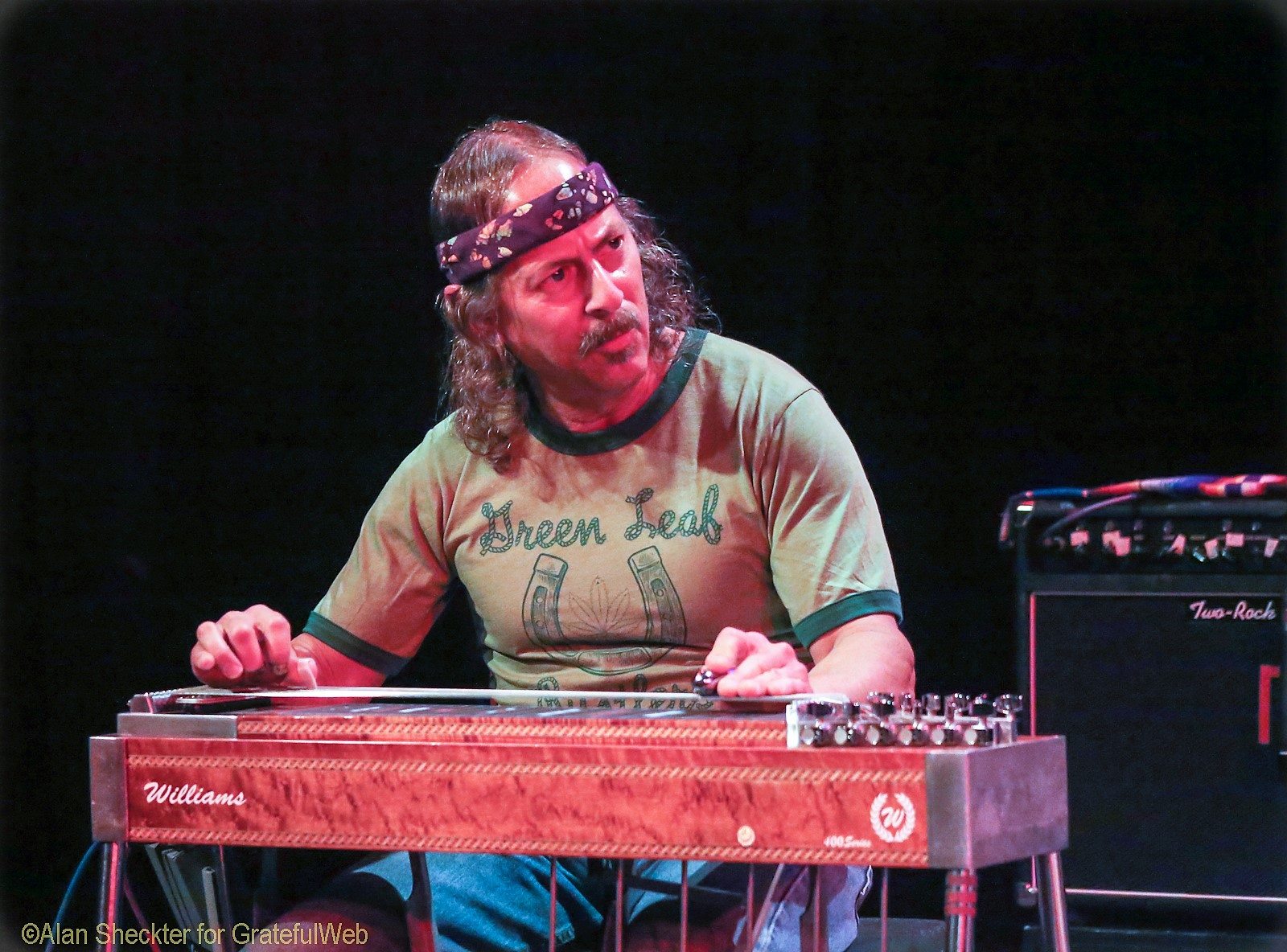 The vibe in the room, despite the musicians' individual and collective star power, was casual, friendly, and ego-free. From the opening number, "Odds and Ends" by Bob Dylan and The Band, it was evident that the players were there to have their own fun as they shared their aural visions of a couple dozen legendary songs. Robinson, who sang with a voice that was fit for leading both a hootenanny and a spiritual revival gathering, played rhythm guitar and a little lead, while Loiacono, who co-fronts the Mother Hips, was on fire all night offering classic country and blues lead-guitar passages. At stage right was Barry Sless (Phil Lesh & Friends, Moonalice, David Nelson Band), an extraordinary guitarist who with this band played awesome, perfectly placed instrumental movements on the pedal steel about 95% of the time.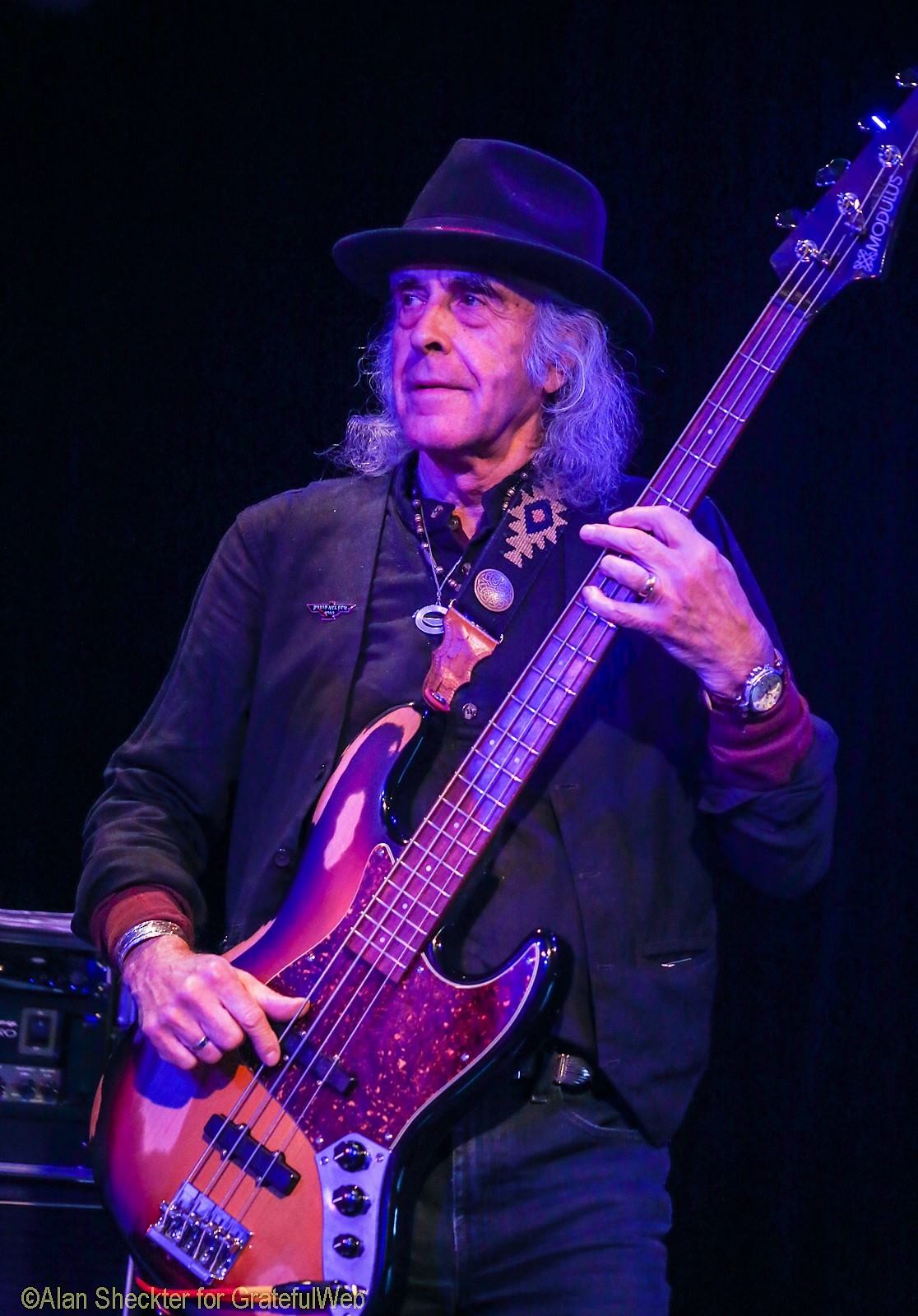 The bottom end was marvelously maintained by bassist Pete Sears (Rod Stewart, Jefferson Starship, Hot Tuna, Moonalice, David Nelson Band) and drummer John Molo (Bruce Hornsby, Phil & Friends, Moonalice, David Nelson Band). All together the five-piece, who indirectly travel in the same music circles, played with a oneness that greatly belied the fact that this was only their fourth show together.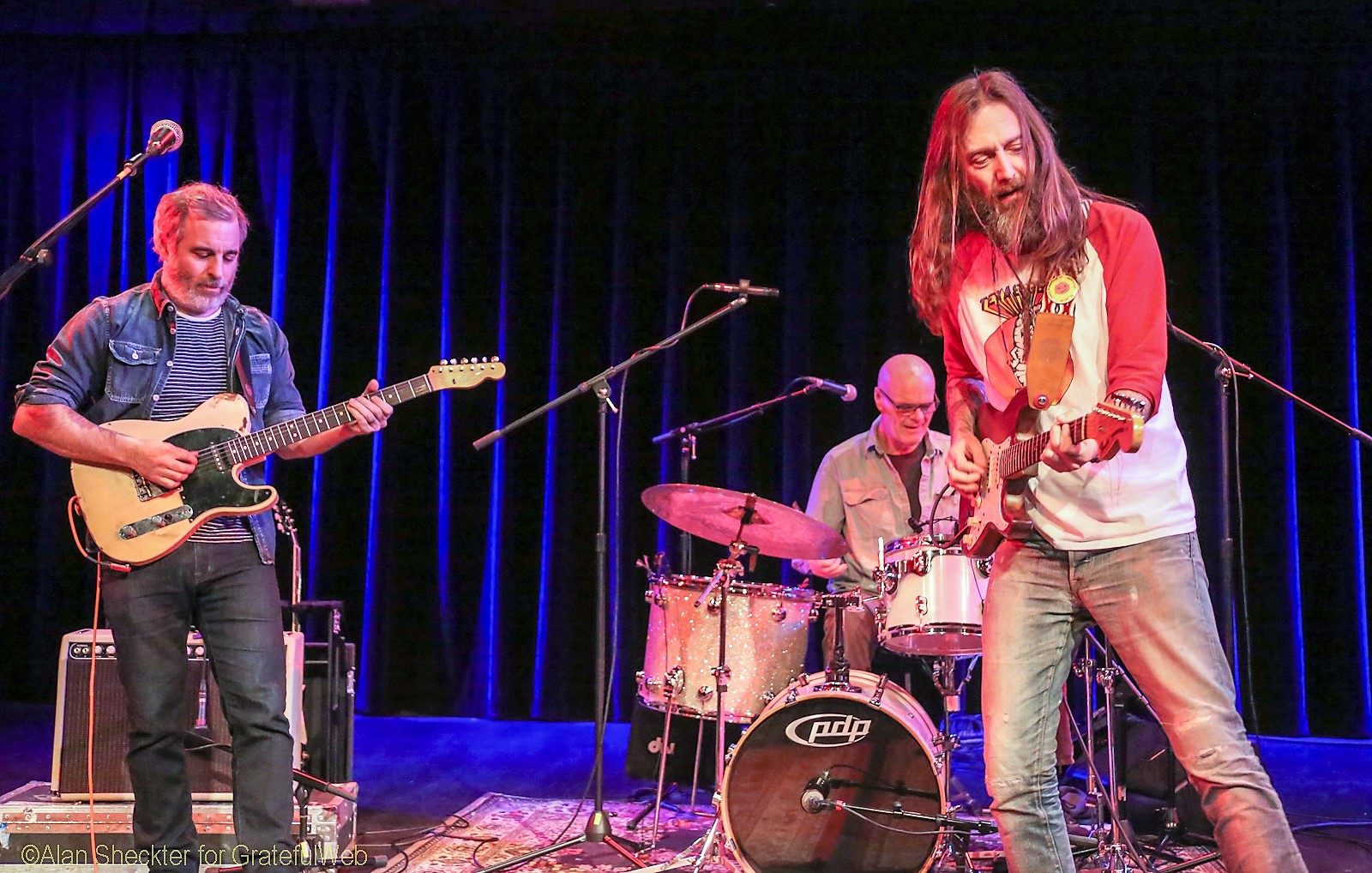 The players were technically proficient, but more than that, the Green Leaf Rustlers delivered the heritage-heavy material with just-right quantities of strength, reverence, grace, and sophistication.

These shows, and three more scheduled for Marin County, California's Sweetwater Music Hall in late March, come during a time when the Chris Robinson Brotherhood band ready themselves for big tour swings through the Mountain West and then Europe. And moreover, Robinson has a monthlong nationwide tour booked later this spring with As the Crowe Flies, a band that promises set lists full of Black Crowes songs.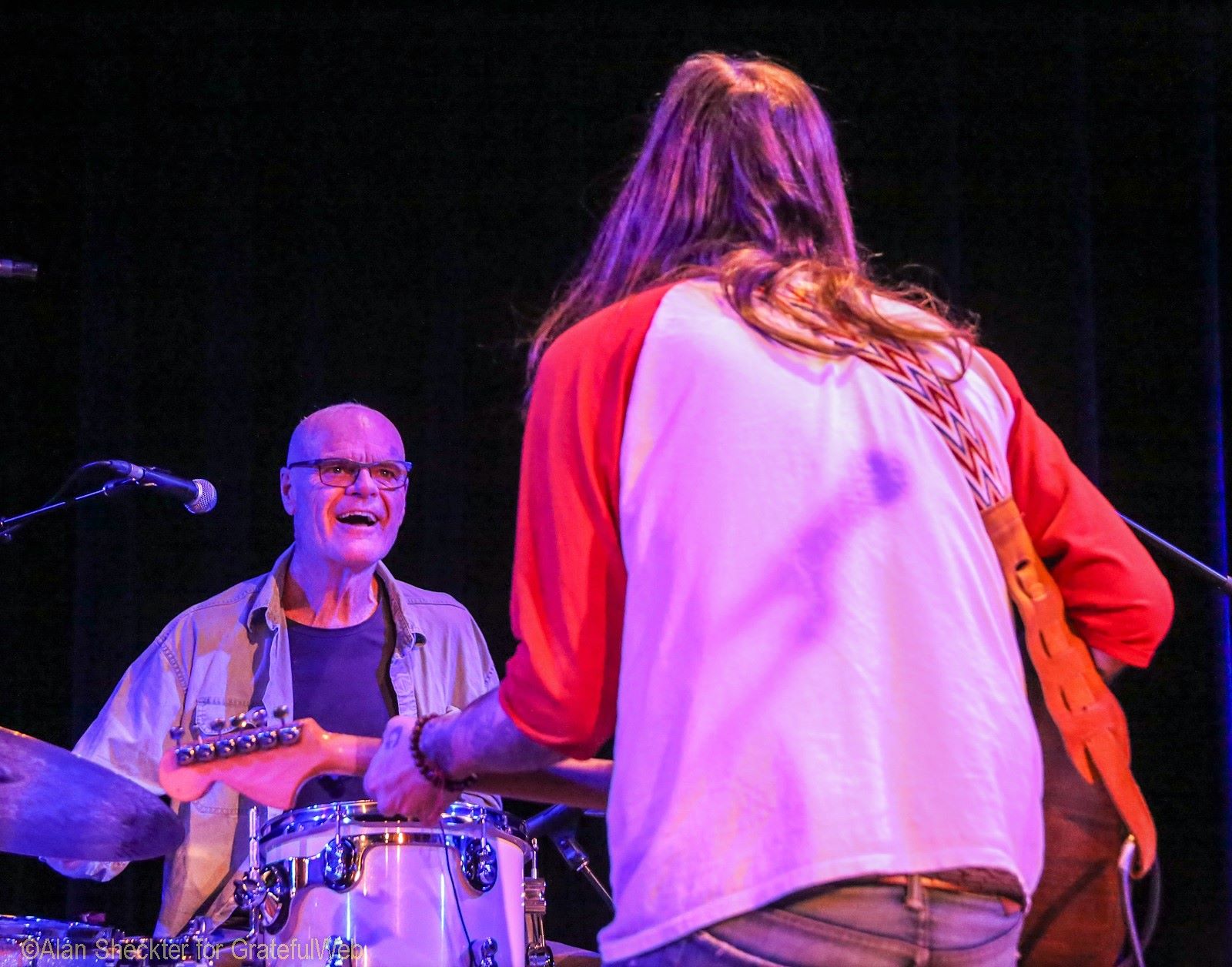 Green Leaf Rustlers Set one: "Odds and Ends" (which opens Bob Dylan & The Band's "The Basement Tapes," 1975), "The Bottle Let Me Down" (Merle Haggard, 1966), "Honky Tonk Song" (George Jones, 1996), "Standin'" (Townes Van Zandt, 1971), "Brand New Heartache"(Everly Brothers, 1958, also released by Gram Parsons and Emmylou Harris, 1976), "Old Man from the Mountain" (Merle Haggard, 1974), "Waymore's Blues" (Waylon Jennings, 1975), "Rock Salt, & Nails" (U. Utah Phillips, recorded by Rosalie Sorrels, 1961, and others), "Groupie" (New Riders of the Purple Sage, 1971).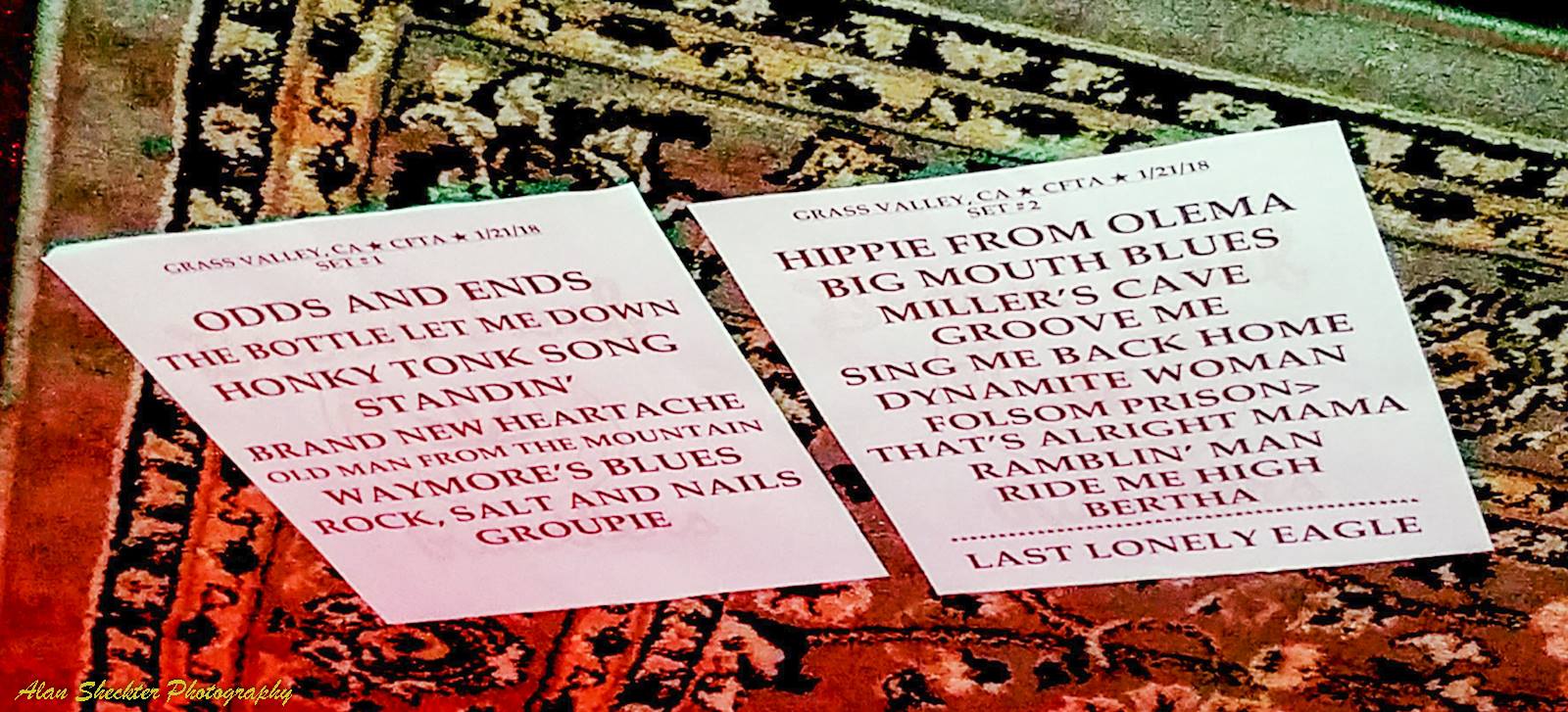 Set two: "Hippie from Olema No. 5" (The Youngbloods, 1971, a hippie perspective revamping of Haggard's "Okie From Muskogee"), "Big Mouth Blues" (Gram Parsons, 1973), "Miller's Cave" (Hank Snow, 1960), "Just Groove Me" (Doug Sham, 1974), "Sing Me Back Home" (Merle Haggard, 1967), "Dynamite Woman" (Sir Douglas Quintet featuring Doug Sahm, 1969), "Folsom Prison Blues" (Johnny Cash, 1955) > "That's Alright Mama" (Arthur "Big Boy" Crudup, recorded by Elvis Presley, 1954, and many others), "I'm a Ramblin' Man" (Ray Pennington, 1967, Waylon Jennings, 1974), Ride Me High" (J.J. Cale, 1976) "Bertha" (Grateful Dead, 1971); encore: "Last Lonely Eagle" (New Riders of the Purple Sage, 1971).