When time and tour schedules allow, members of the Green Leaf Rustlers, an amalgamation of members of several current successful bands, present a stimulating array of classic adaptations of American Country Roots & Blues, including the Bakersfield Sound. Such was the case on March 28 at Sacramento's enduring rock club, Harlow's, where the band finished up a tidy 10-date California tour before heading to Alaska for a triad of early April shows.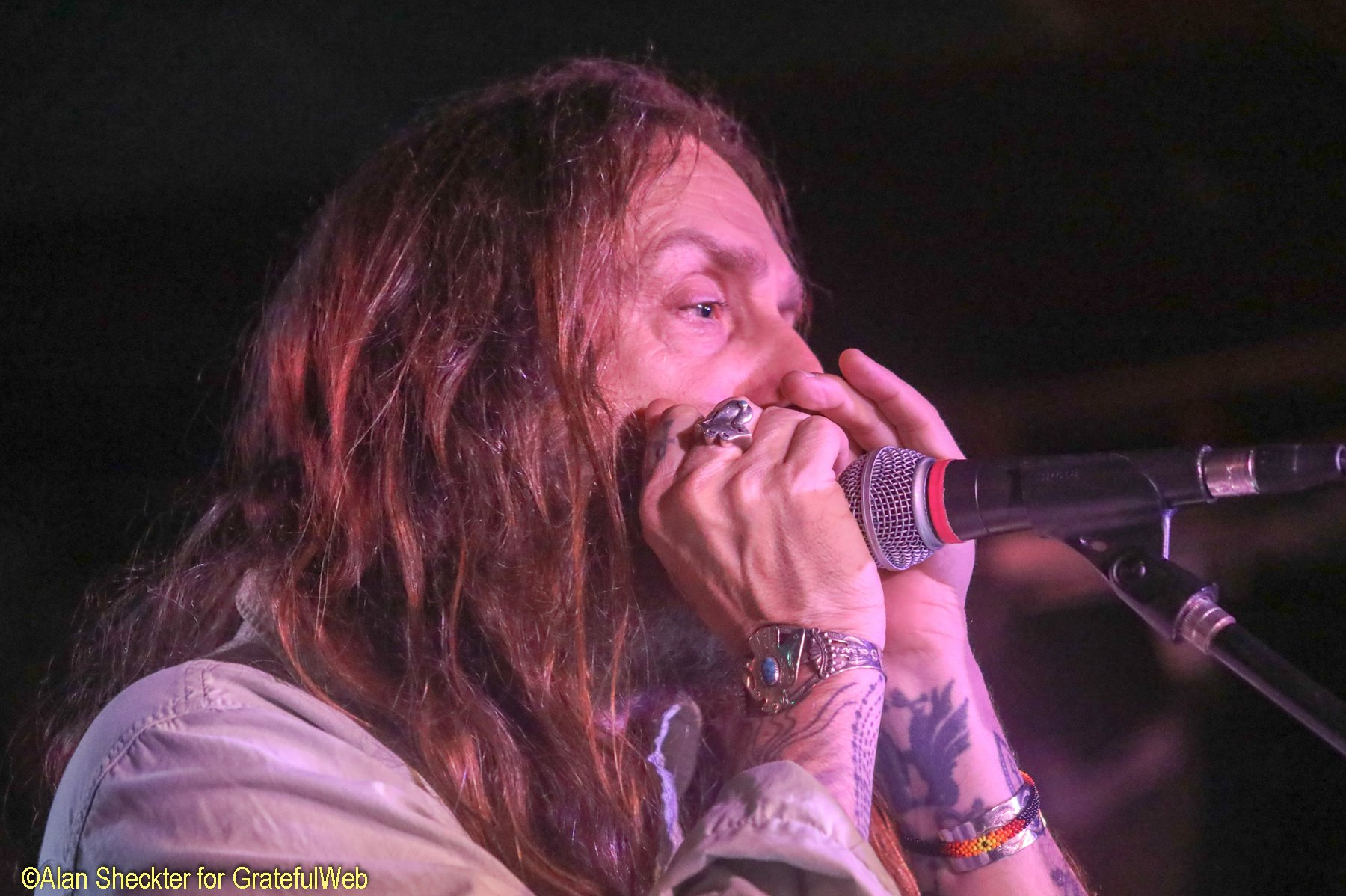 The large canon of material that the band pulls from causes set lists to vary greatly from show to show, making a night out with this band fun and as well as roots-music-educational. On this night, the band's two-set delivery included flavorful flourishes of Western swing, blues, psychedelia, train songs, and other jam-happy material on cover tunes from such luminaries as Waylon Jennings, Buck Owens, George Jones, Johnny Cash, Gram Parsons, and Doug Sahm.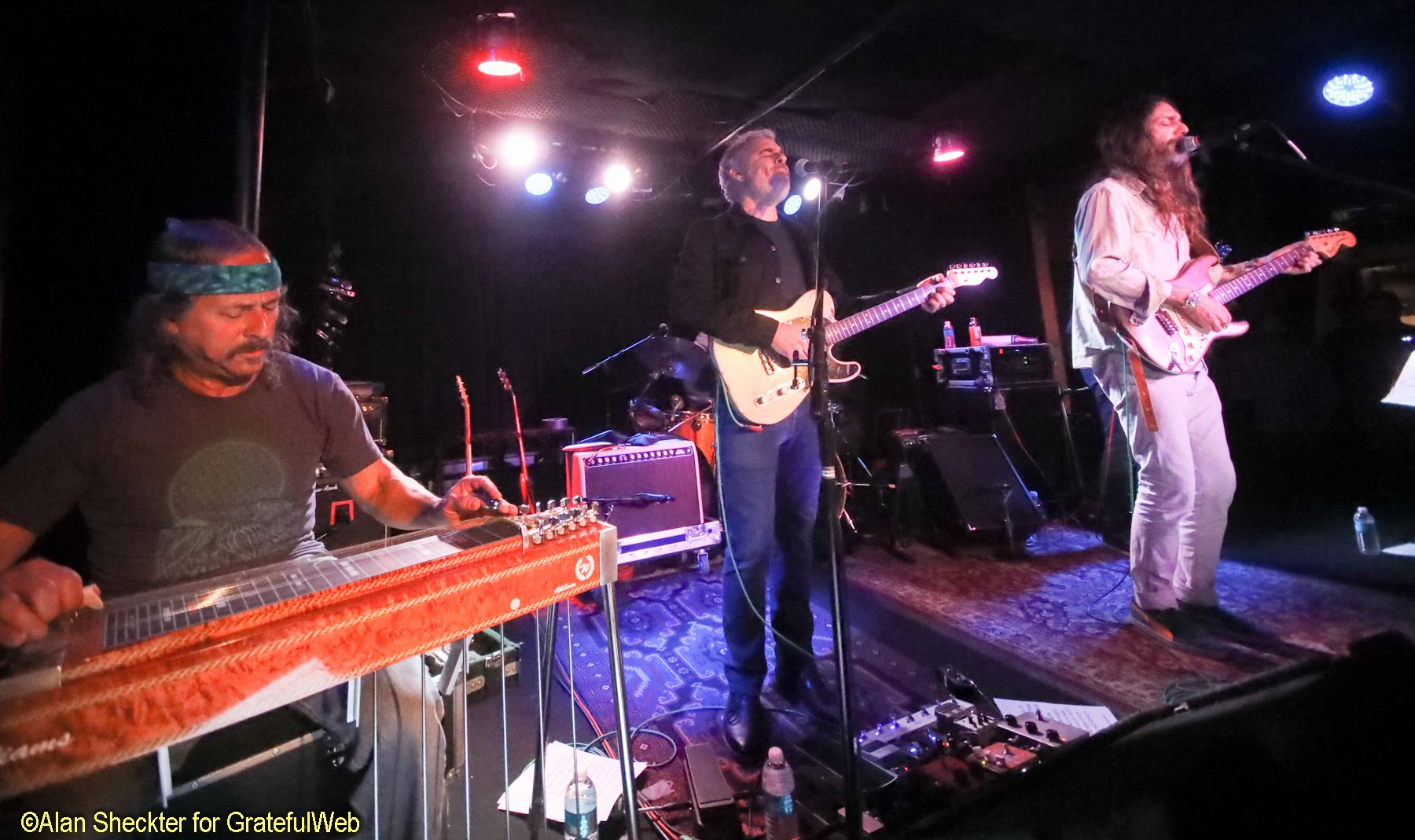 The Green Leaf Rustlers familiarity with each other and the material created a loose, friendly stage atmosphere and a band that together was greater than the sum of its parts. There is a tendency to call lead vocalist/guitarist Chris Robinson, he of Black Crowes, Chris Robinson Brotherhood and As the Crow Flies fame the leader or front man. But with lead guitar/vocalist Greg Loiacono  (Mother Hips, solo work) standing right beside him, as well as the exceptional trio of other notable players, made that a hard claim to make. That trio includes the combo of Pete Sears (bass), Barry Sless (pedal steel guitar/electric guitar) and John Molo (drums), who just happen to be the core instrumentalists for Moonalice as well as the David Nelson Band.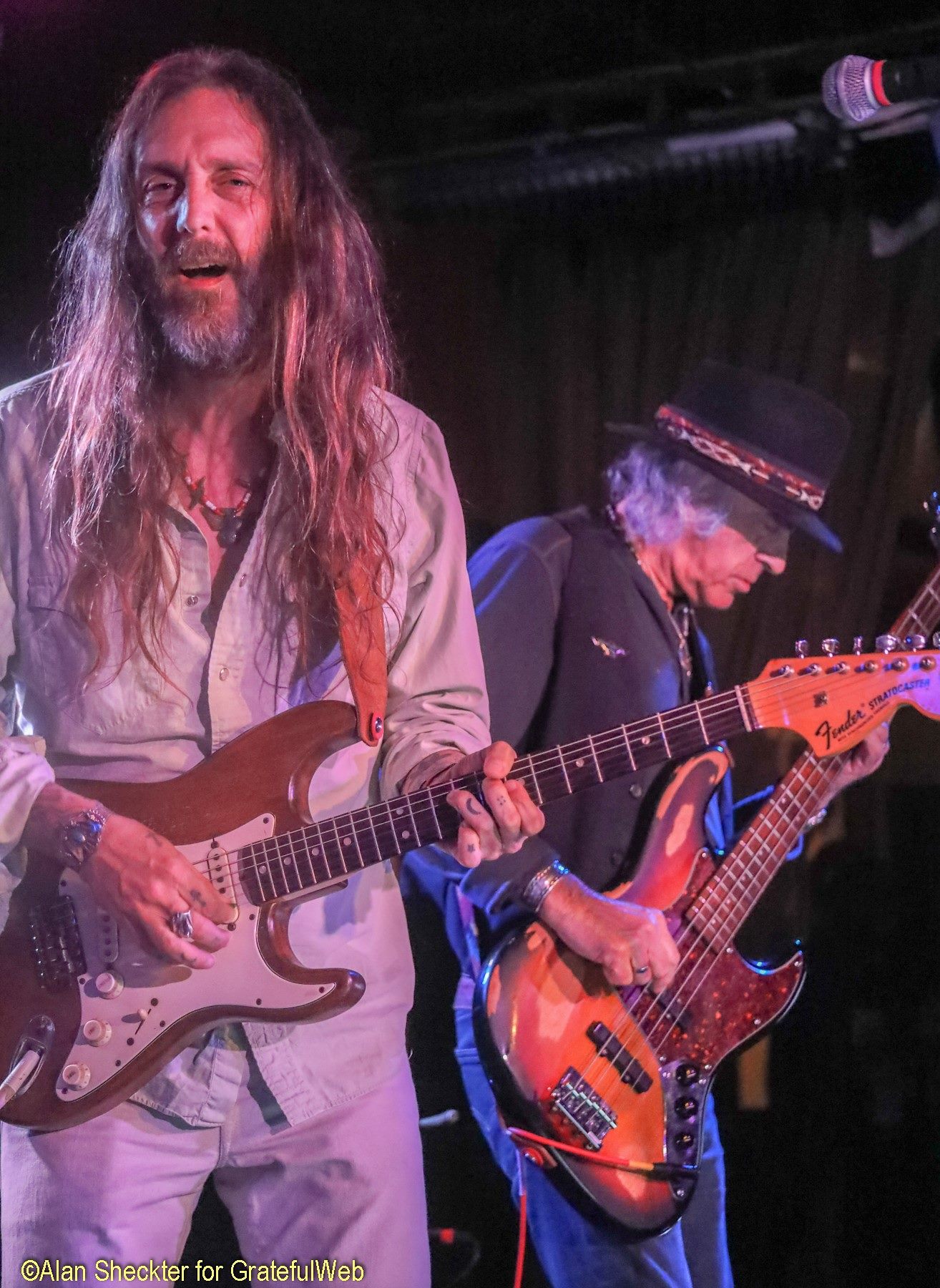 Robinson, who harmonized with a voice fit for leading both a hootenanny and a spiritual revival, played rhythm guitar, and harmonica during "Money Honey." He was visually pleased and gratified all night with the sounds and players around him, often nodding to others to take a solo or a verse.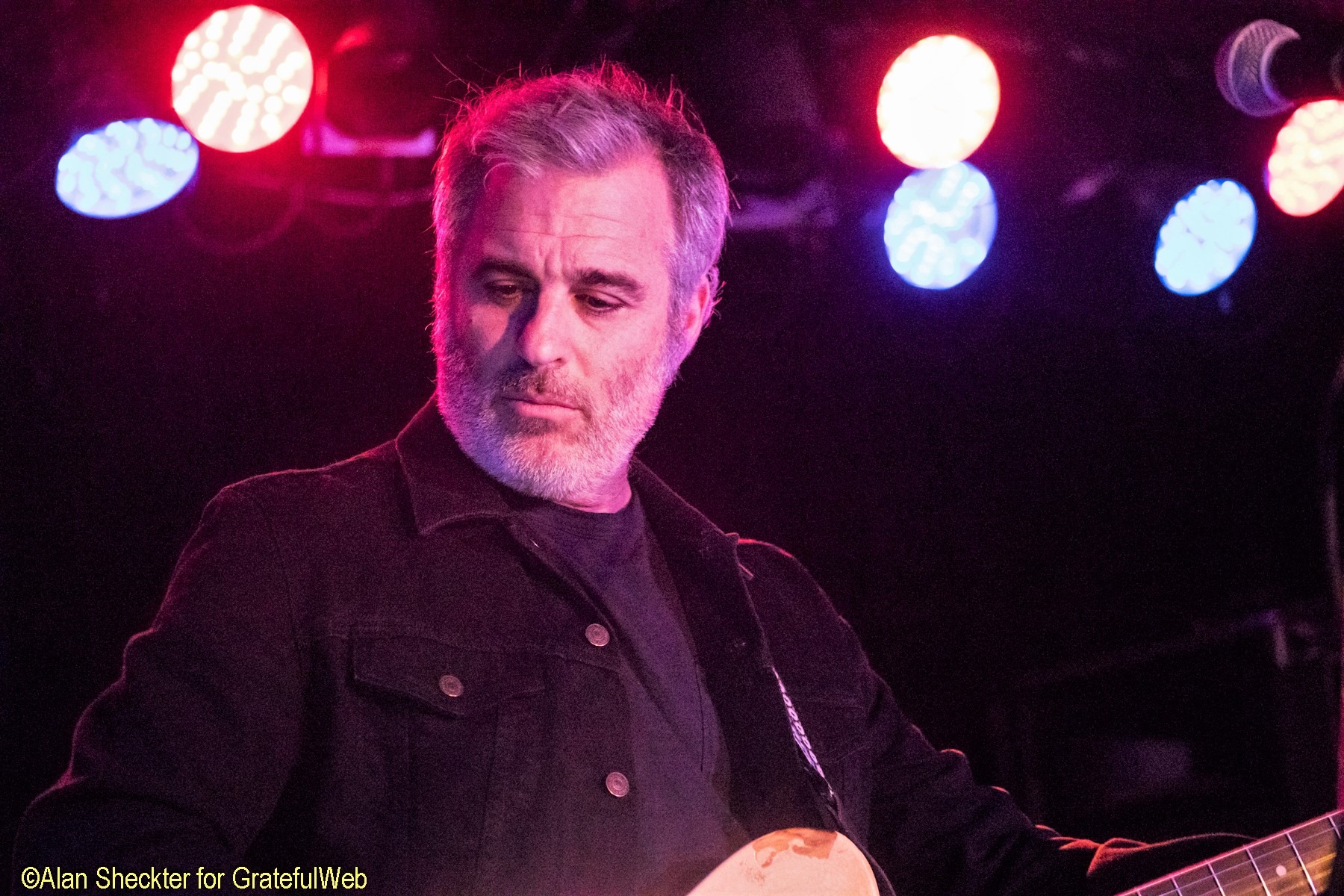 While the jamming rocked out en masse, Loiacono's fierce, never-ending variety of lead-guitar runs, a combination of skill, insight, and wisdom coming from 30 years on performances, certainly helped define the Green Leaf Rustlers sound.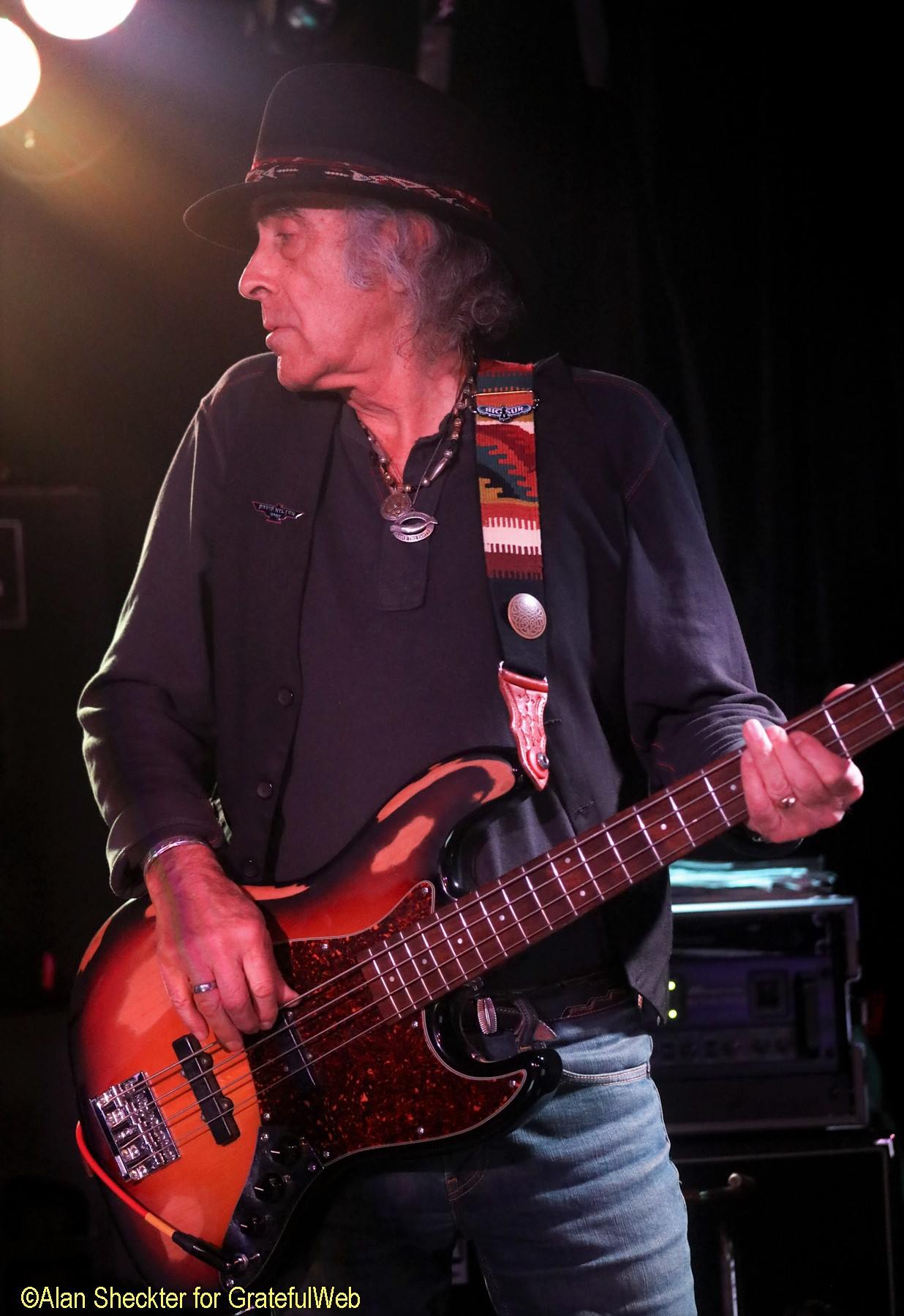 At it for almost 50 years, Pete Sears still delivers savage bass passages that would be the envy of most rock 'n' roll players half his age. Sears' pedigree is almost incomparable, sharing stage and studio over time with such artists as Rod Stewart, Stoneground, Jefferson Starship, Hot Tuna, John Lee Hooker, and more.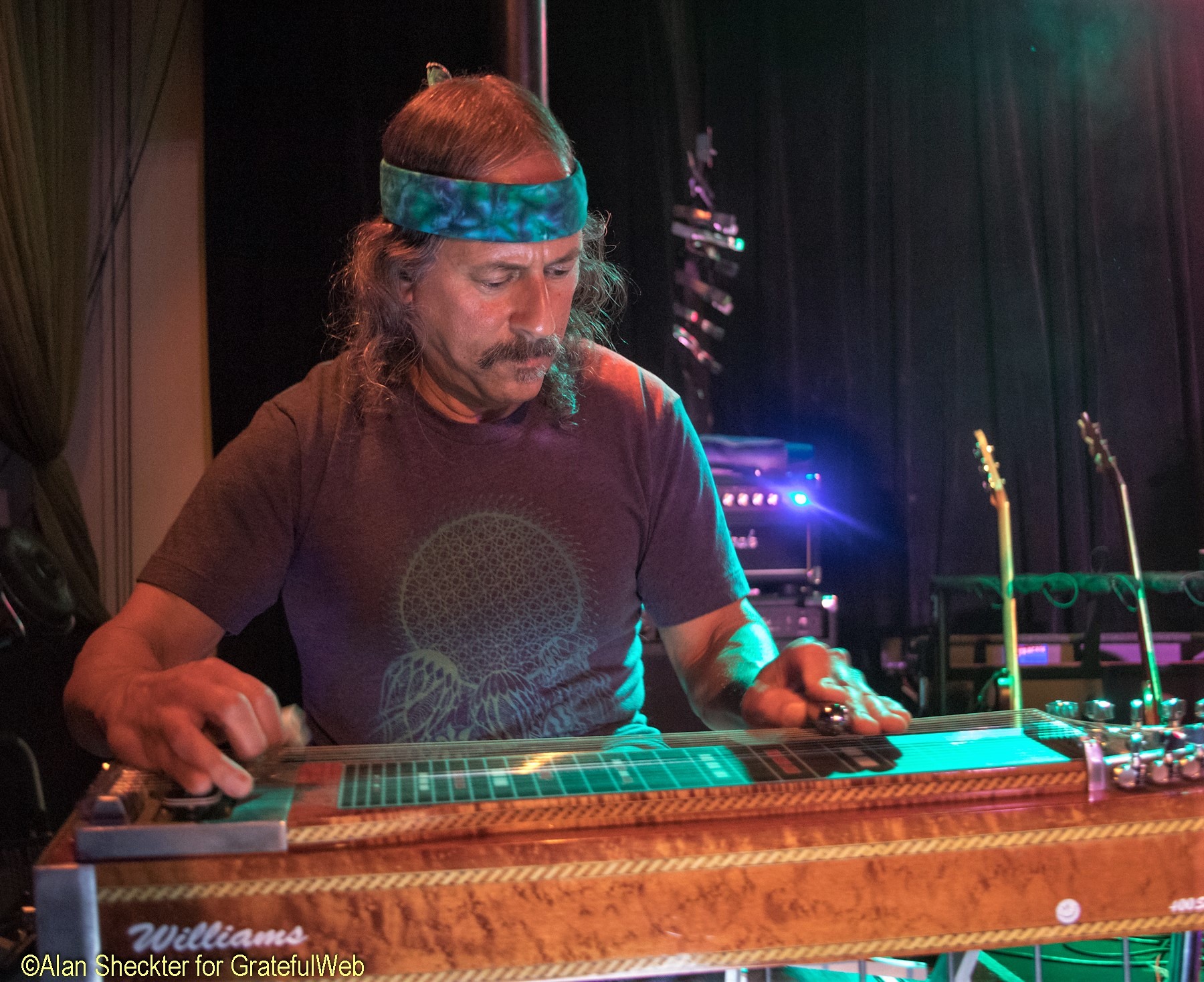 Barry Sless's mastery of the pedal steel, which he stuck to for about 80% of the show, was certainly the band's exemplifying component, tapping into fresh, heretofore unexplored lead passages as he helped bring fabulous escalating crescendos of sound to the mix.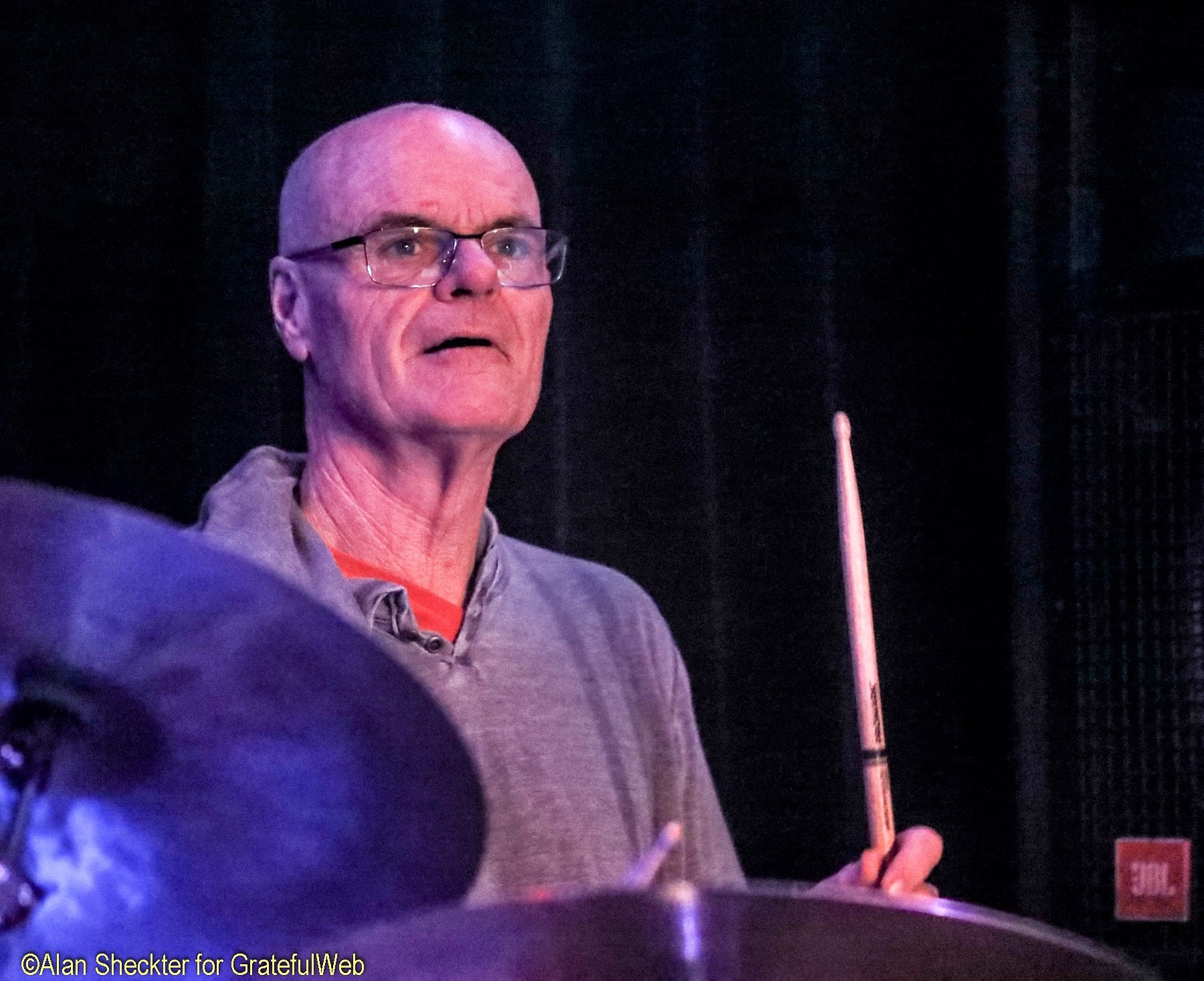 John Molo (Bruce Hornsby, Phil Lesh & Friends, The Other Ones, more), was masterful on the drums, setting, maintaining, and modifying the beats to coincide seamlessly with whatever song and jam were being conveyed to the most appreciative audience.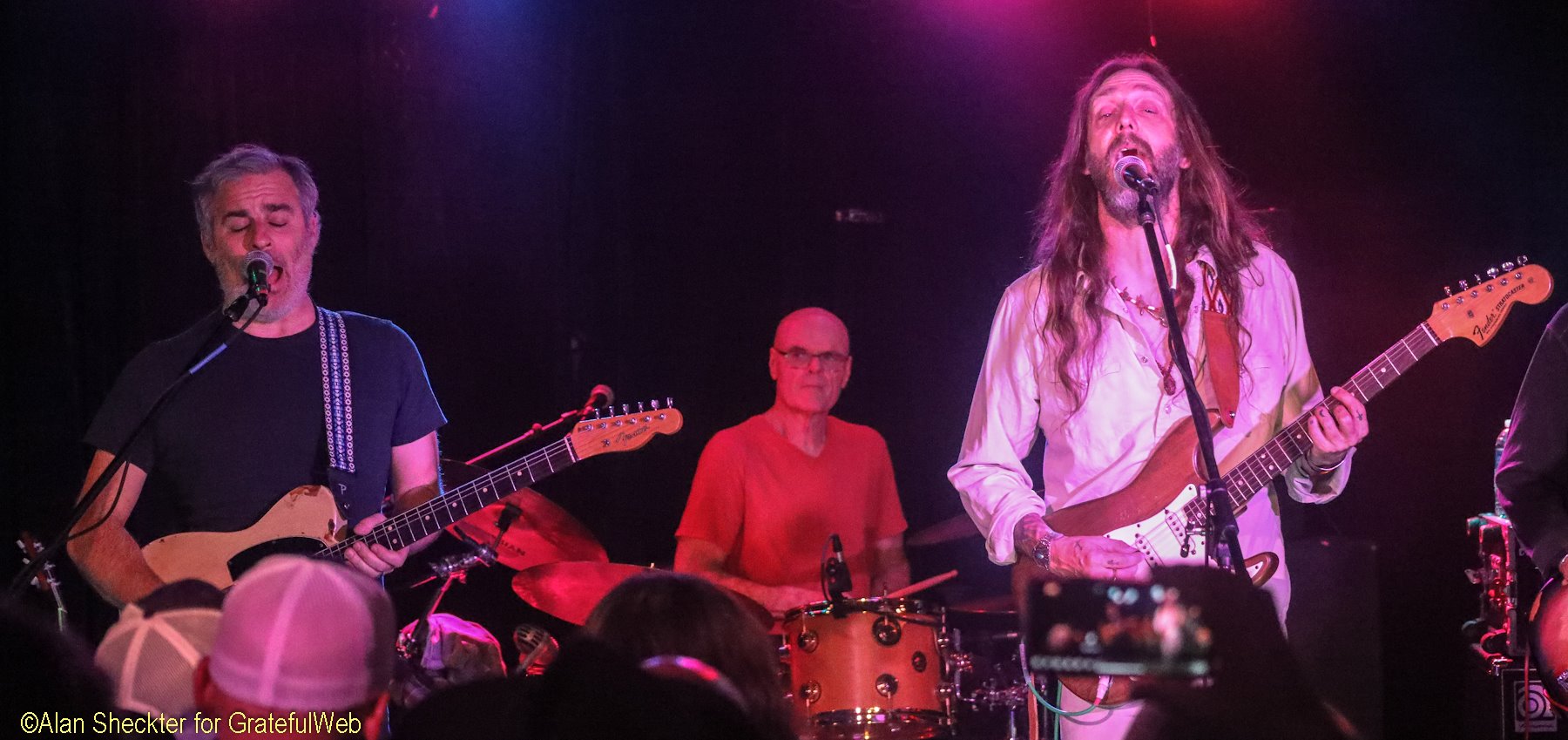 The first set included bright, twangy, roadhouse-rockin' versions of cherished old ditties. Leading off the proceedings was "Six Days on the Road" (first released by Paul Davis in 1961, but recorded by many including George Jones, New Riders of the Purple Sage, Flying Burrito Brothers and Sawyer Brown). Next up were "Still Feeling Blue" (Gram Parsons, 1972); "Close Up the Honky Tonks" (written by Red Simpson, recorded first by Buck Owens, 1964, as well as Dwight Yoakam, Flying Burrito Brothers – featuring Gram Parsons, and Elvis Costello); "Portland Woman" (John Dawson's enduring ballad for the New Riders of the Purple Sage, 1971); and "Dynamite Woman" (Sir Douglas Quintet featuring Doug Sahm, 1969).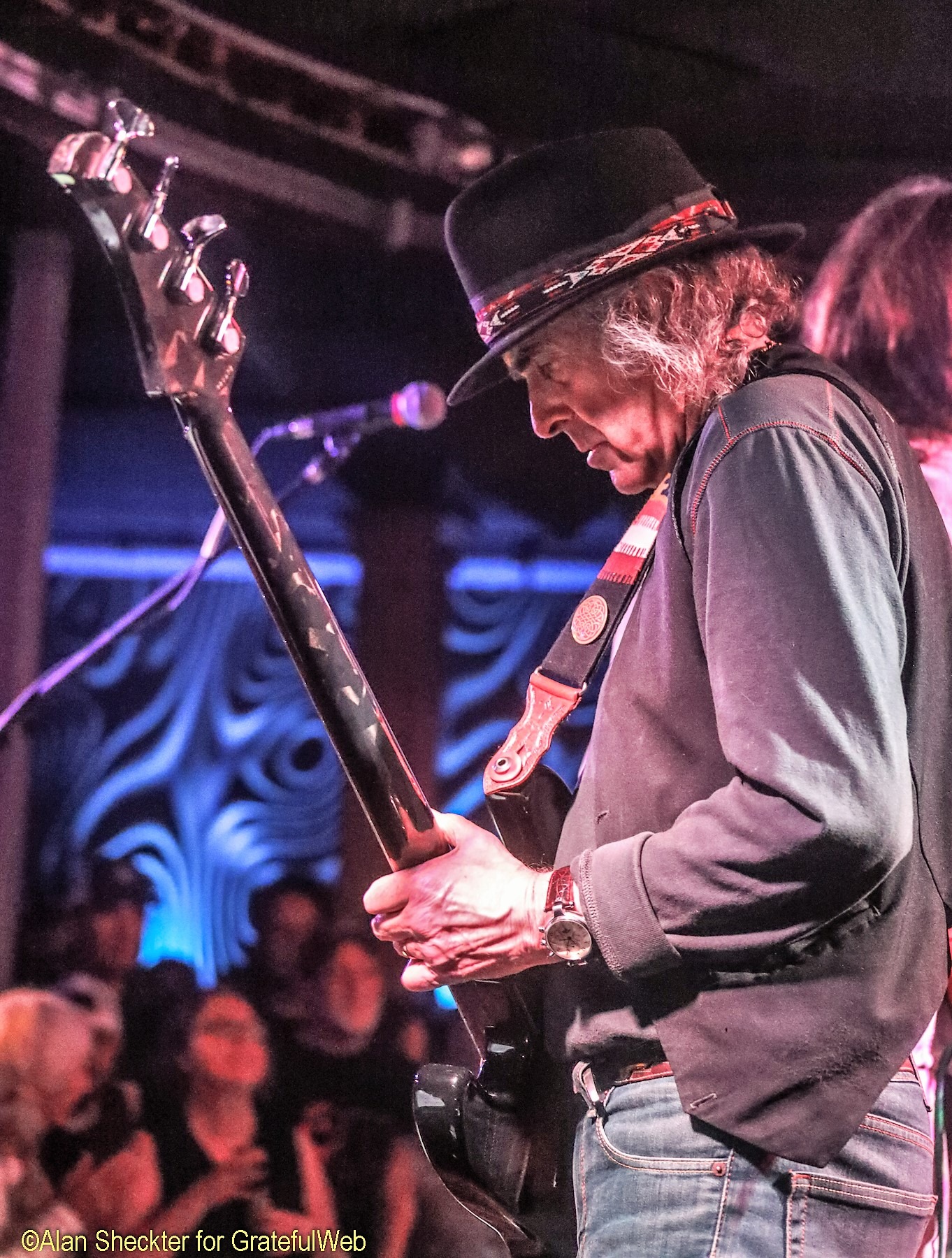 Things were already rocking, but the band elevated their antics with a long double-shot of Johnny Cash's anthemic "Folsom Prison Blues" (Folsom Prison is precisely 23.5 miles from Harlow's, according to Google Maps), which launched into a giant five-players-play-as-one jam that eventually led into "That's All Right" (Arthur "Big Boy" Crudup, 1946, Elvis Presley, 1954, and many others over the years). The first set ended with a beautiful version of "At the Crossroads" (1969, another nod to the Sir Douglas Quintet – not to be confused with "Crossroads" from Robert Johnson and Cream).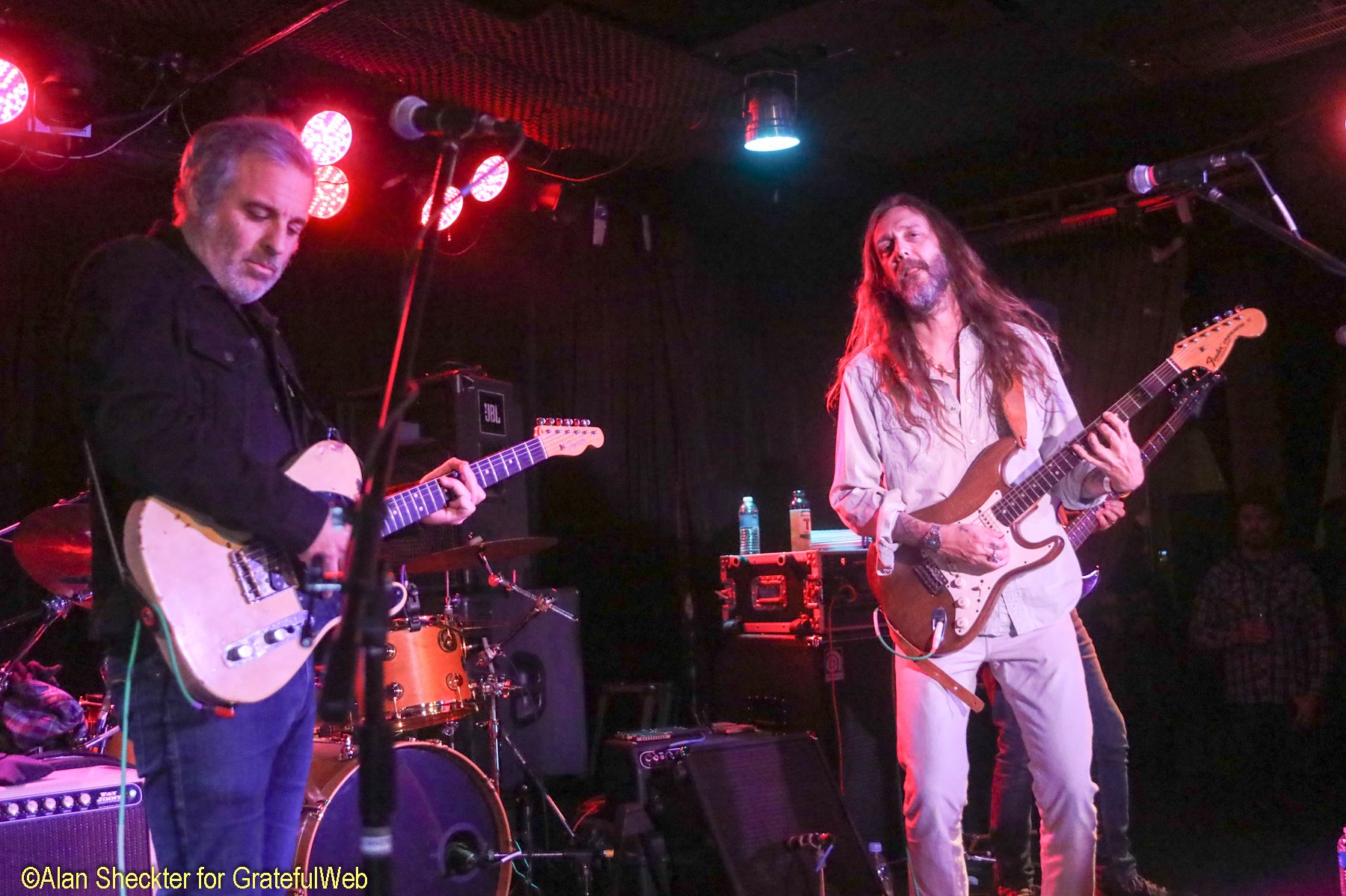 As mighty as the first set was, the Green Leaf Rustlers were just getting serious, and with gusto jumped into a second set, equally steeped in bold adaptations of durable honkey-tonk rockers. The opener, "Big Mouth Blues," was another rollicking, twangy piece of music from the Gram Parsons catalog, circa 1973. Next up was a fine rendering of the old favorite, "In the Jailhouse Now," a novelty song with uncertain origins but recorded first by Jimmie Rodgers (1928) and thereafter by many others, including Merle Haggard, Webb Pierce, Doc Watson, Soggy Bottom Boys, Johnny Cash, and the pre-Grateful Dead Mother McCree's Uptown Jug Champions. Subsequently, the band again sampled the work of Doug Sahm, circa 1974, with "Just Groove Me" and followed that with "Standin'" (Townes Van Zandt, 1971), and "Tried So Hard" (The Byrds' Gene Clark, 1967).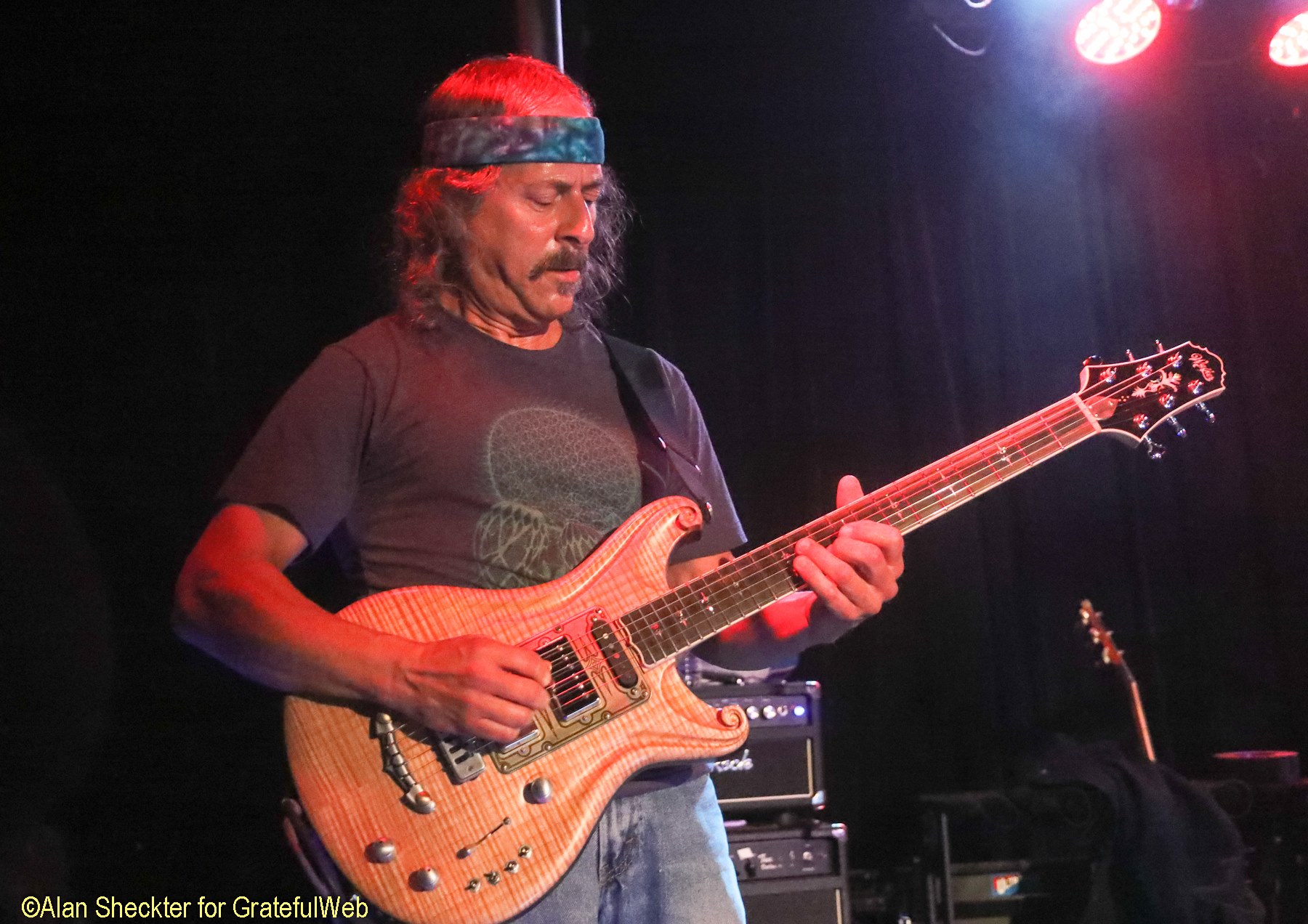 With Sless now standing and playing electric guitar, the band shoveled more coal onto the fire with a furious version of The Byrds' hit "So You Want to Be a Rock 'n' Roll Star" (1967), a stretched out version of Waylon Jennings' mid-tempo "Waymore Blues" (1975), and "I'm a Ramblin' Man" (Ray Pennington, 1967). The set concluded with J.J. Cale's shuffling "Ride Me High" (1976), followed by an encore of George Jones' 1956 ballad, "Just One More."