Coming in hot at the peak of their winter tour, Greensky Bluegrass played the House of Blues closing out the 6 week long mid-winter melt down, Chicago Bluegrass & Blues Festival 2015.  This festival is a showcase of independent music for the critical music lover.  Over the years, the fest has expanded to more locations with more acts and over a longer span of the winter months.  CBB 2015 has focused its execution of smaller intimate acts at smaller clubs while bigger ragers can let loose with SCI at the Aragon Ballroom and this evening's performance of GSBG at HOB.
It was much better in this space than last year's Concord Music Hall show just on account of the fuller crowd and bigger sound. Rayland Baxter opened the show, a perfect choice in this festival of welcoming unknowns and big hitters.  I had not previously heard Rayland.  It's always a joy to be turned on to something new. You can trust that the curators of CBB will not steer you wrong.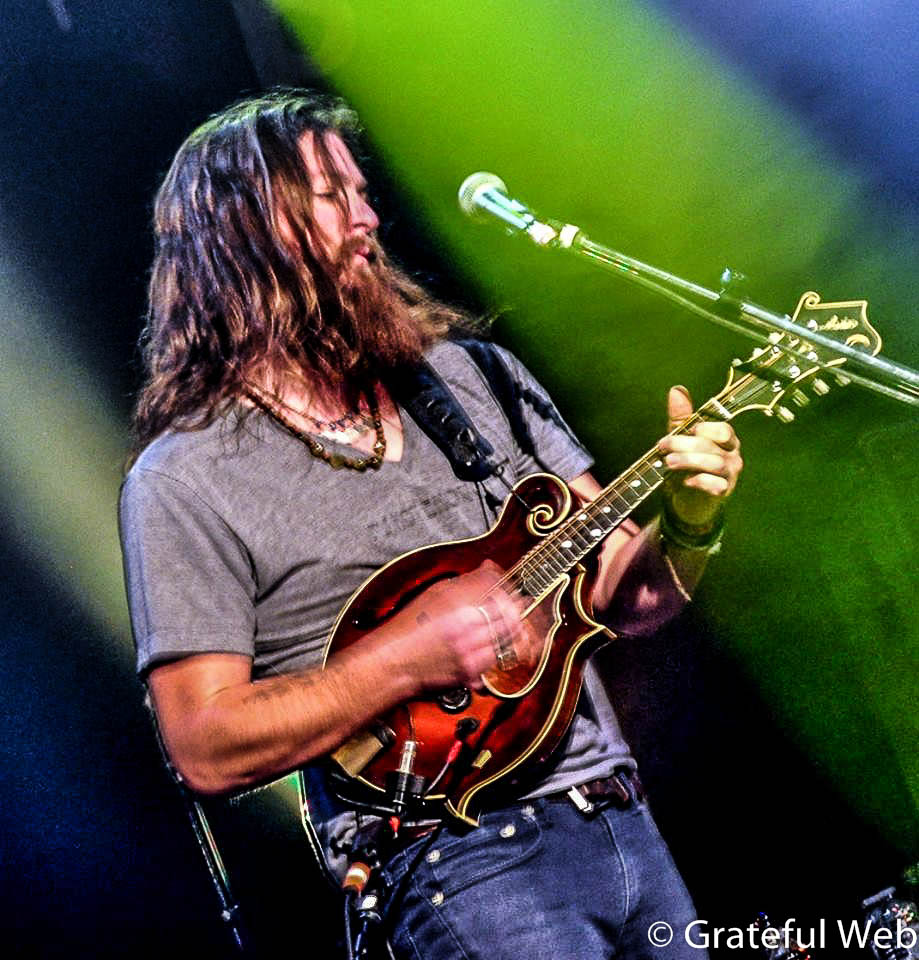 I remember when I first laid critical ears on GSBG.  Mountain Standard Time opened for them on Earth Day at a club in Chicago that has long since closed down.  While having the word "Bluegrass" in their name, they use it as a secret speakeasy type password.  This band hardly touches traditional bluegrass. They certainly don't stick to standard time.  I am convinced that they are actually a rock n roll band.  Back then they closed out the show with some Michael Jackson, doing it disco style.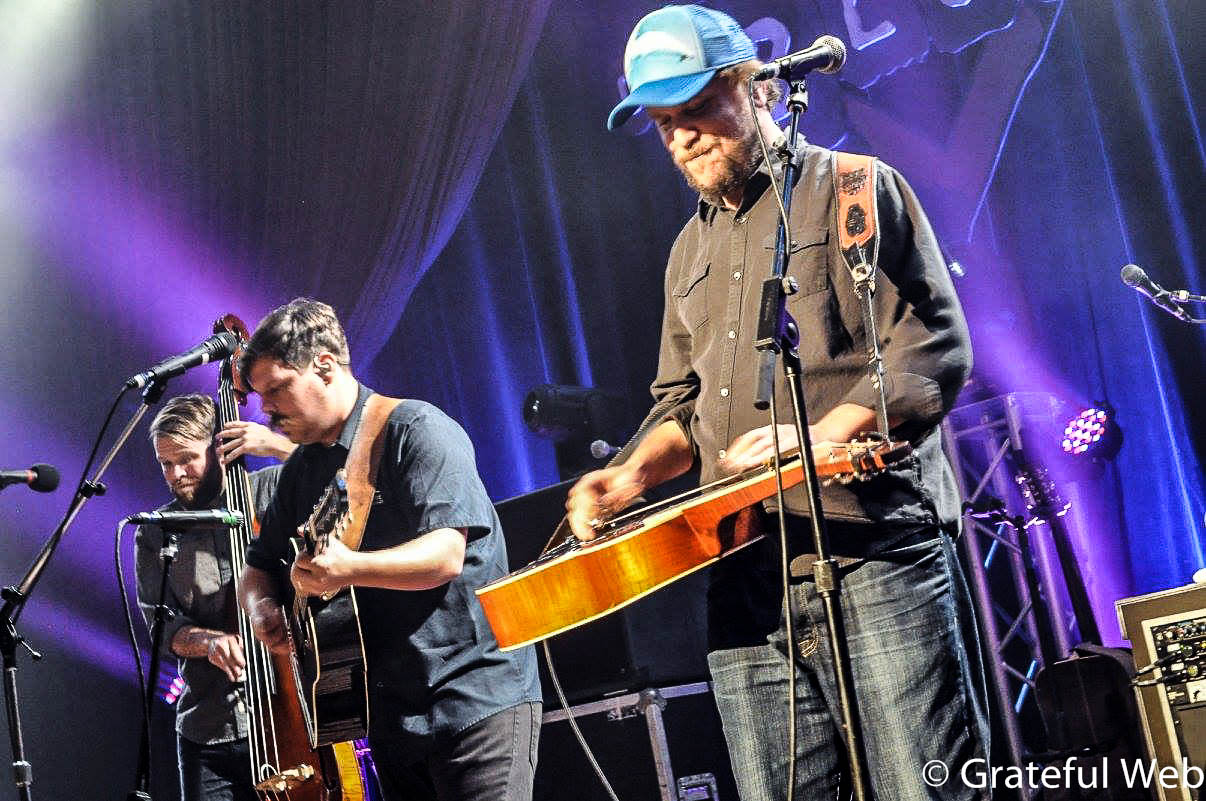 House of Blues has never been a favorite venue of mine, but since Live Nation has purchased the franchise, I believe things are looking up.  They have better service standards and drink selections, and an all around good layout that is working much better for them these days.  Yahoo was live streaming the event and on the day of the event, wouldn't cha know it? It sold out.  It was a successful night all around.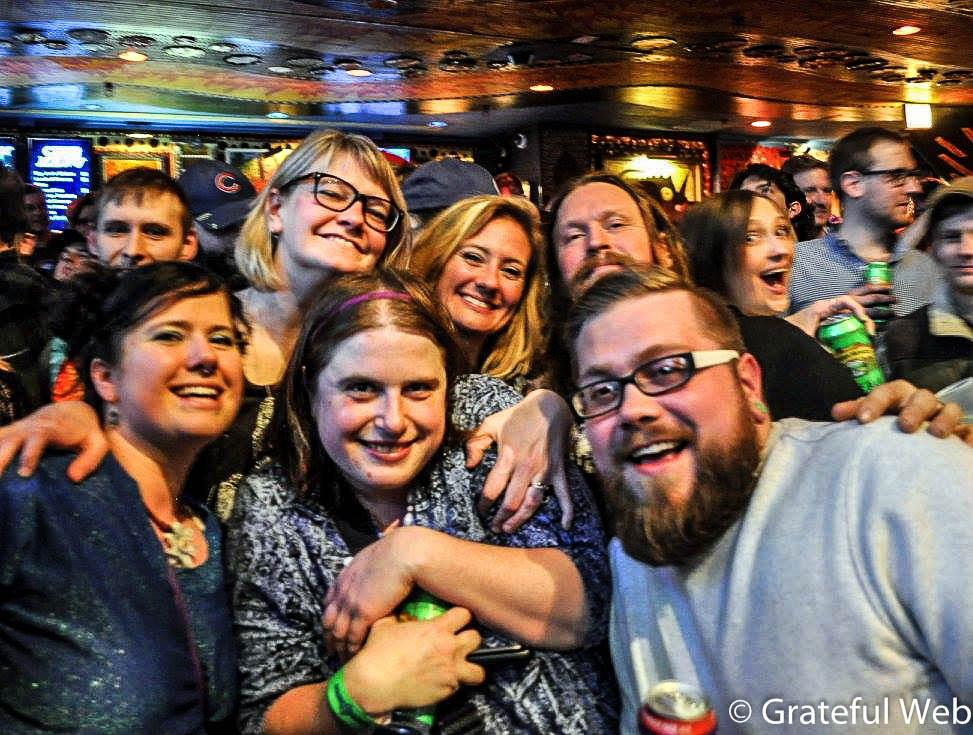 GSBG opened with Ain't No Bread In The Breadbox - There ain't no bread in this box! An intriguing choice for opener as they had just closed out the first set in Brooklyn few nights ago with a monster bang version of this song.  Eric Krasno and Andy Falco hopped up to leave the crowd wanting more.  They were having fun on stage and it rolled on down from there.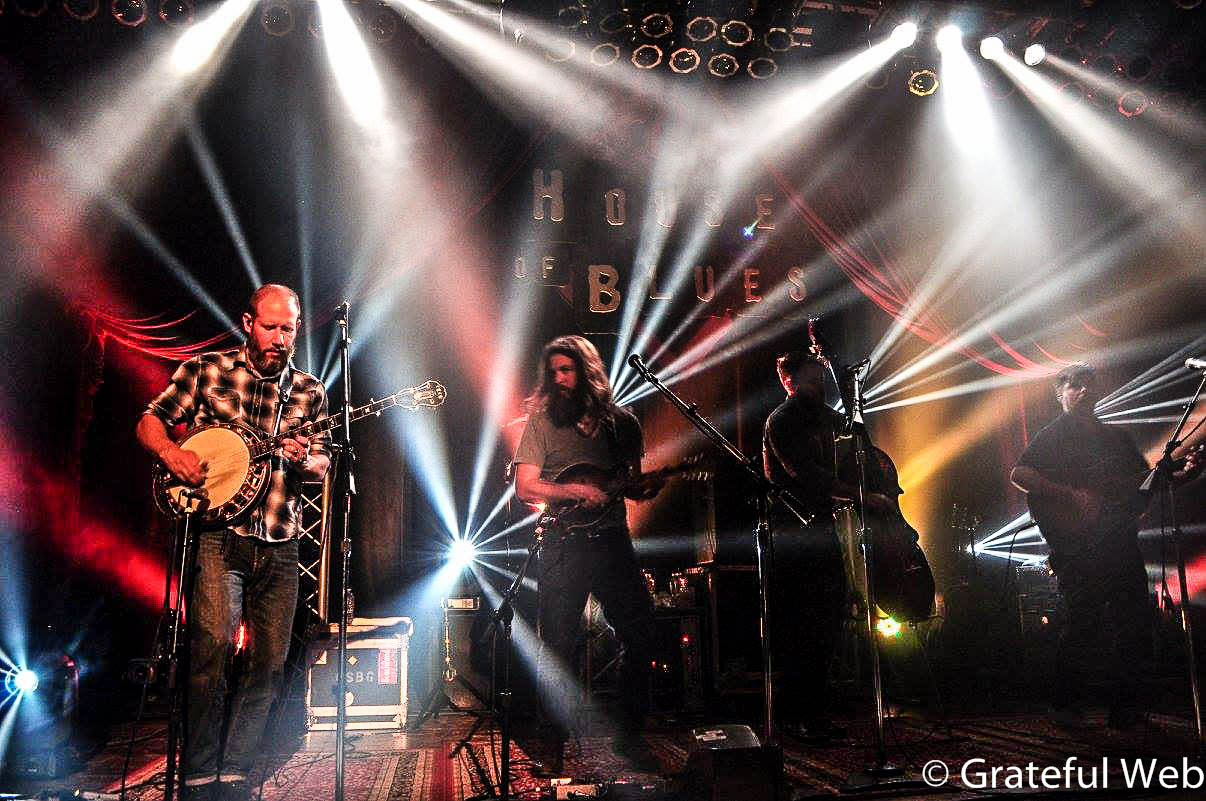 This whole tour is heavy with the #1 album If Sorrows Swim.  This band is getting progressively better as folks dig the progressive style that is rising to the top of the crop when it comes to jam bands.  The first set was: 
            Breadbox
            Demons
            Kerosene (loving the Bruzza led vocals on this tune)
            In Control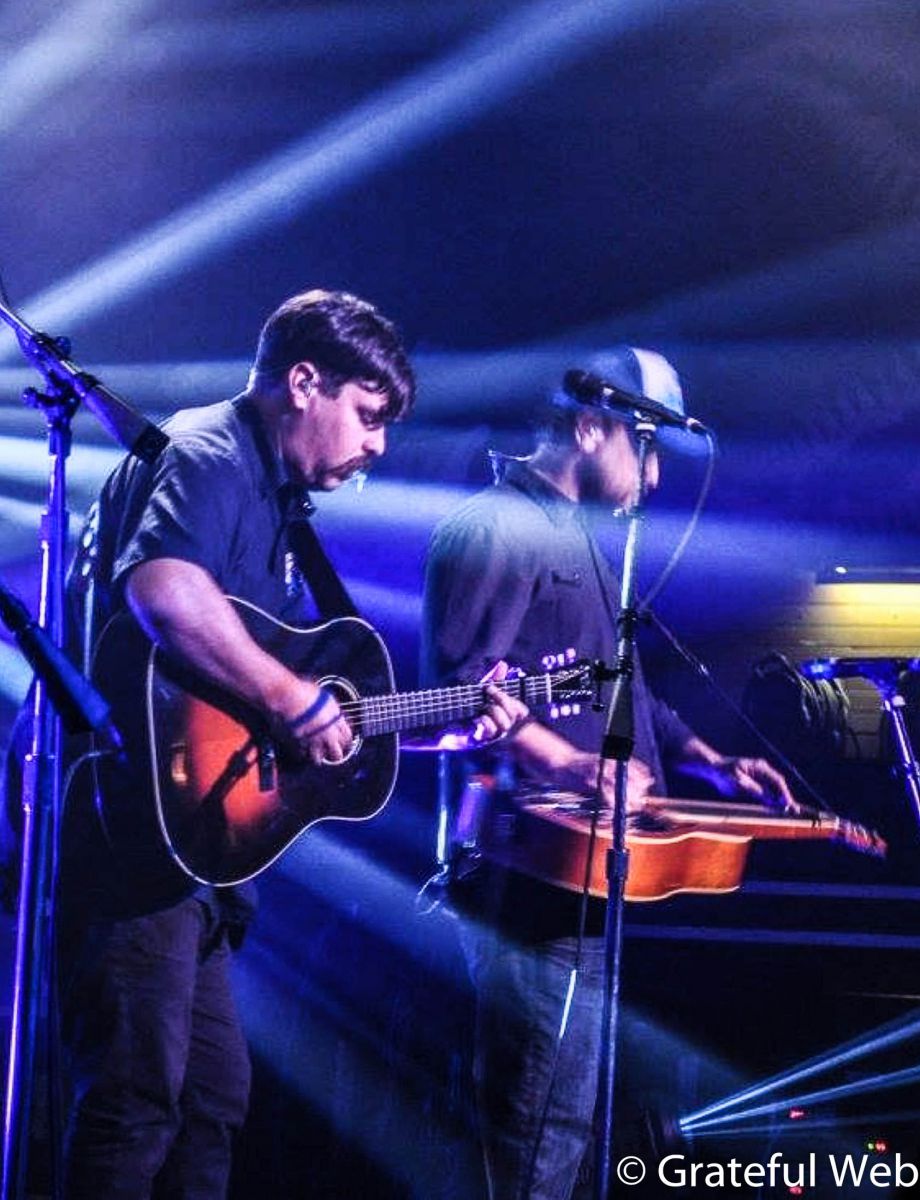 Letter to Seymour (Seymour won't you hand me some money today? Bruzza spits it like a champ)
There was a long pause with the band taking it all in and seemingly the lights prepping for the shiny display.  This is a rock n roll band, I tell you.  They are the new Led Zeppelin, best live touring band out there.  They give a solid performance every time since releasing this album back in September 2014.
            Bring out your Dead!!!
In a review of the past I had mentioned that Anders Beck is like the Ice Cube of the bluegrass circuit.  He is shredding it in such a manner that far advances the sounds of Jerry Douglas or traditional Dobro players.  He is such a friendly gangstah! There is stickiness, a bubblegum on your shoe rich texture of danceable funk that was coming from stage. 
            Better Off
            Don't Lie
The last 3 songs from their album Handguns settled the band into the groove as they closed out the first set with what I believe to be their signature piece, Don't Lie.  From their Red Rocks performance to their Hoxey performance just a week or two later, they bring this song out like the weapon of mass destruction.  It was the summer festival season and with monstrosity of Red Rocks to the outpouring of love at the hometown fest, they seemed to have Don't Lie dialed in.  It's a guaranteed crowd killer.  It flexes it stretches, it flows in so many new directions yet always draws the audience back with Anders' Dobro ripping thru the air as a constant recalling memory.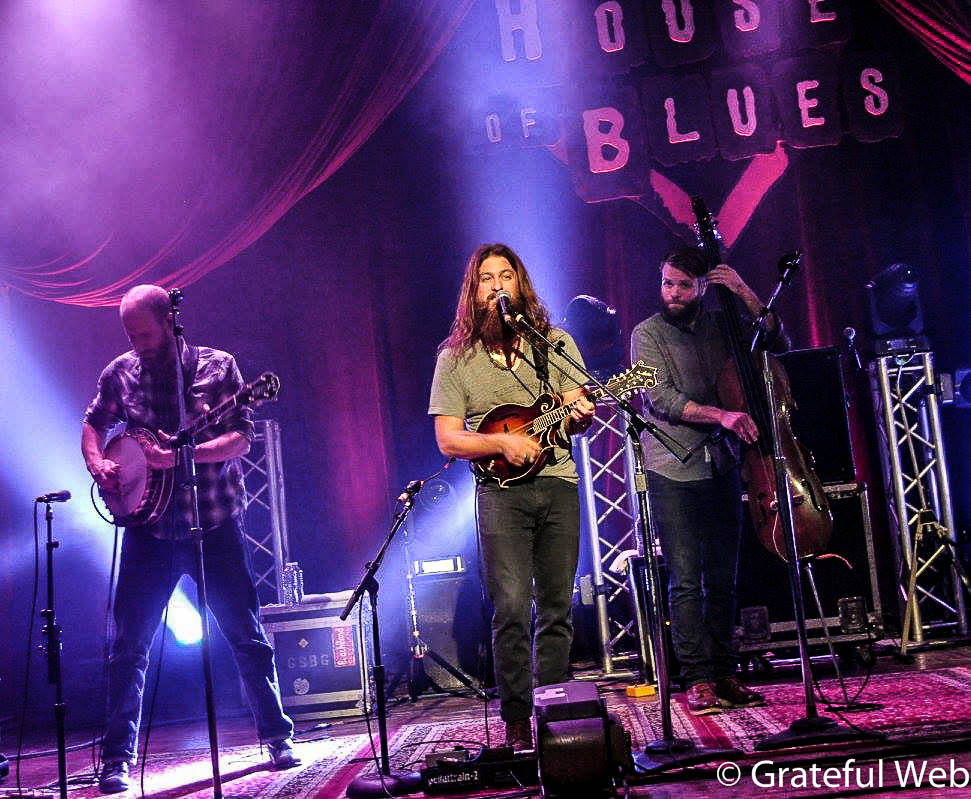 Set break seemed to last forever.  Such anticipation for this show had me wound tight like a top.  With almost a half hour to kill, I was winding down. When they finally came back out, Bruzza gave shouts out to his Chicago family.  Thanks to his Uncle John that took him to his first Grateful Dead show. 
            "That changed everything."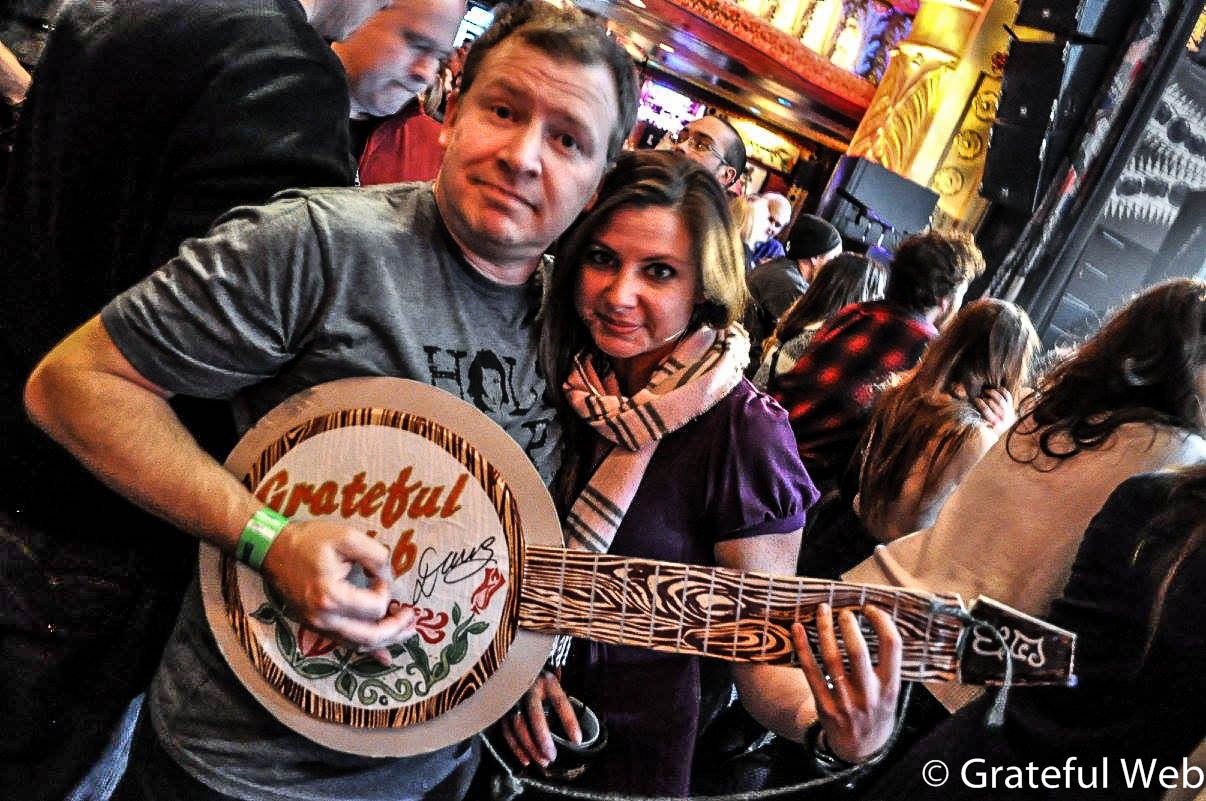 Anders joked that they would be playing an entire set of Grateful Dead in his honor.  Unfortunately it was just a joke. They went back into songs off If Sorrows Swim.  By the 2nd song in, I managed to crank back up where I left off. 
            The 4 "I'm looking for apples, they are all on the tree…"
            Burn Them "What if Sorrows swim? Good God we'll need to BURN THEM!!!"
            Windshield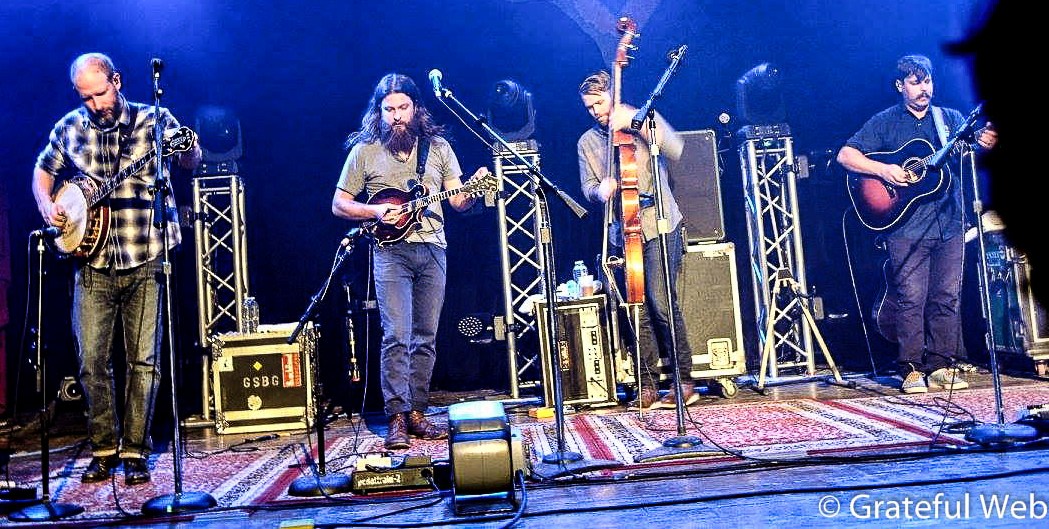 I can't help but know every single lyric to these songs. All of House of Blues Chicago was singing along too.  Burn Them plays out like a cartoon version of the lyrics in my head.  It's a silent film with Bruzza & Hoffman's greasy mustaches acting out the melodramatic villains.  These guys are pure fun.  Anders shared some witty banter that is always a smirk fest. 
            "Goes to show you, Follow your dreams people.  Follow your dreams!"
Windshield has that deep soul crushing lyric "Cry out in helpless agony….!" It's the stuff you belt out in your car.  This rowdy version was explicit as Paul let it all out on vocals.  It's the song that you wouldn't describe as bluegrass necessarily…
            Steam Powered Aero plane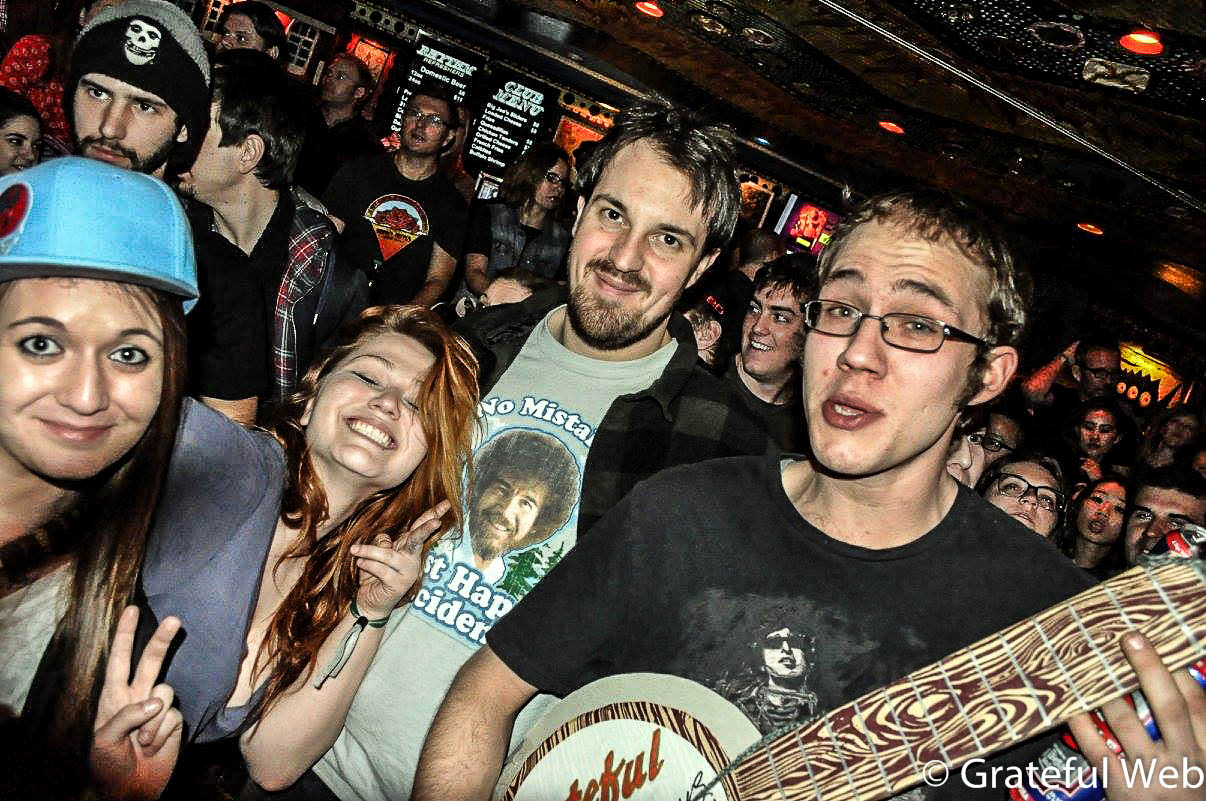 Now here came the namesake bluegrass at its finest. Bruzza's vocals will always remain the plain Americana source to call & respond.  He has that everyman feel to him.  It don't hurt when he sports his Chicago Cubs gear either. Greensky Bluegrass and sass and out came the fun covers for the evening! Could it get any better?! Greensky Bluegrass brought the face melters.  The secret pass code includes anything having to do with John Hartford.  Fans grins were agape and they ripped thru onto…            
            Money 4 Nothing (Dire Straits)
            Forget Everything.  (Hoffman's sweet vocals on a love song extraordinaire)
            Broke Mountain Jam (and jam and jam and jam)
            Wings for Wheels
Greensky Bluegrass is taking over the universe! They are rock n roll with laser light shows and roots that run deeper than the ocean.  Billy Ocean, Dire Straits, Michael Jackson, Bruce Springsteen, Bring Out Yer Dead! It makes me wonder if they will uncover a way to play in Chicago over the 4th of July weekend.  Eclectic Dead Heads all over Solider Field will fiend for GSBG's incredible sound.  They have grown profoundly over the last year with no signs of slowing down anytime soon.  Their strength together is blindingly bright.  It is exposed in 20 minute jams like Broke Mountain Jam > Wings for Wheels that keep the audience coming back and lost on their fingertips to strings. 
            How could one day more make a year so long?!             Leap Year 2nd set closer
The crowd actually closed it out more than the band. There was so much love happening.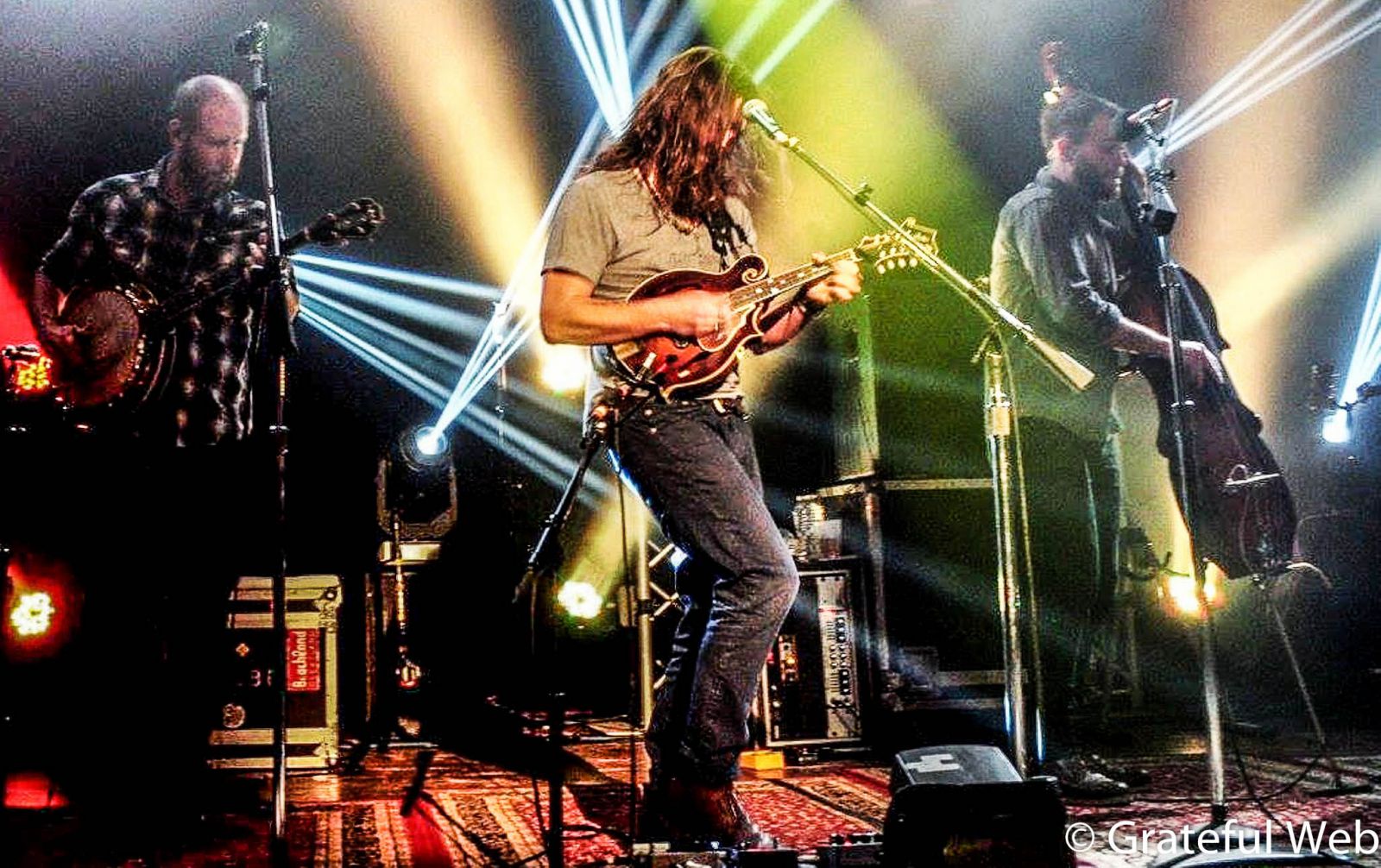 I would love to see GSBG wandering as minstrels of music at the Dead parking lot this summer.  I found it quite fitting that they encored with Mr. Charlie in anticipation of a mass gathering of our community this summer at Soldier Field.  Is it a show of respect?  I haven't seen where GSBG is scheduled to play this 4th of July holiday… I do believe if folks got shut out of the Fare Thee Well shows that seeing GSBG would be the next best thing to do.  After party? 
            Encore: Mr. Charlie (Must have been for Bruzza's Uncle. How sweet!)
            Clinch Mountain Backstep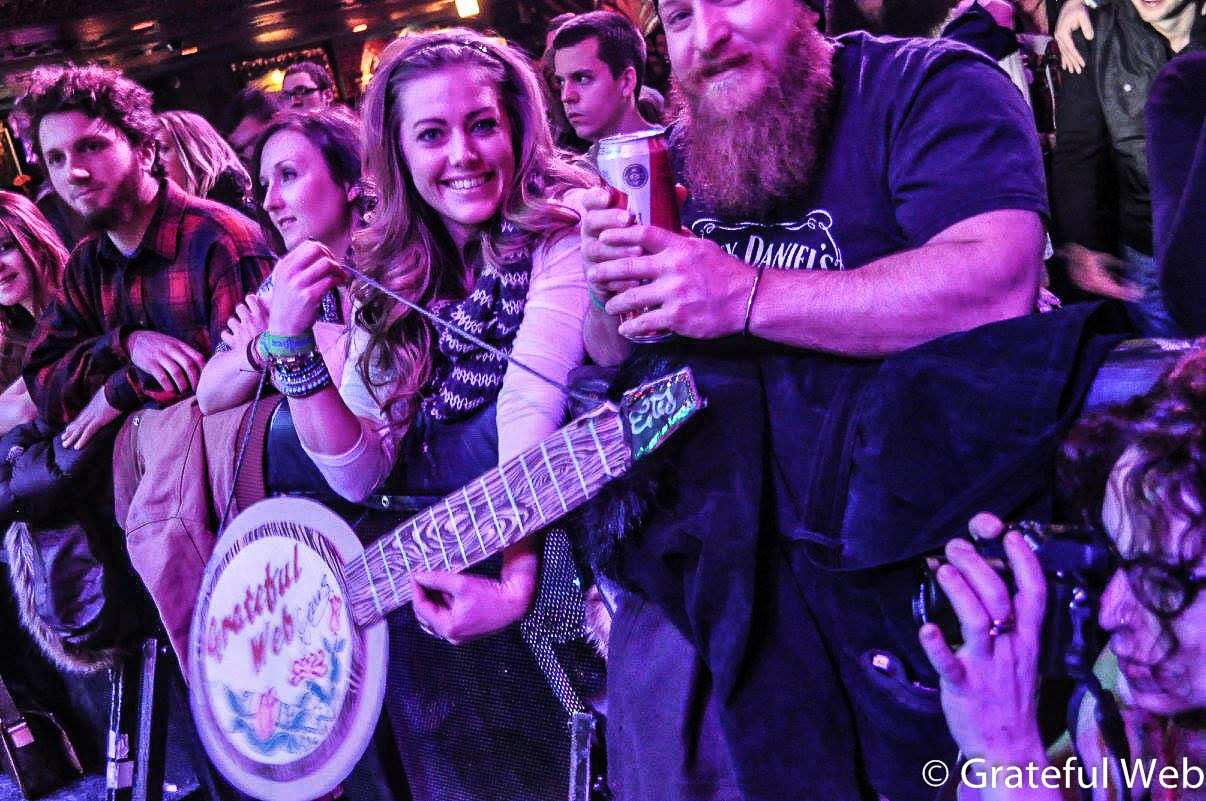 Greensky Bluegrass showed the Chicago Bluegrass & Blues festival how to Rock n Roll.  They let us go after a Clinch Mountain Backstep 2nd encore.  Just into the sign of Pisces, that was a poet's dream show.  In the frozen city of Chicago, Greensky Bluegrass thawed that Saturday February 21st into the next raw Sunday morning.