Last weekend Greensky Bluegrass hosted two sold-out shows at The Odgen Theater in Denver, Colorado. The shows were nothing short of spectacular - with killer sets that match the energy and skill Greensky fans love. The two performances showcased their new album, If Sorrows Swim, released last September. On Friday, Greensky mixed a few of those new songs with old songs, and a few old classics to boot. The crowd's energy almost matched that of Greensky, who with a little bit more fervor would have started breaking strings. Denver sure felt special being one of four cities to welcome Greensky for a two night run out of a 41 show Fall tour.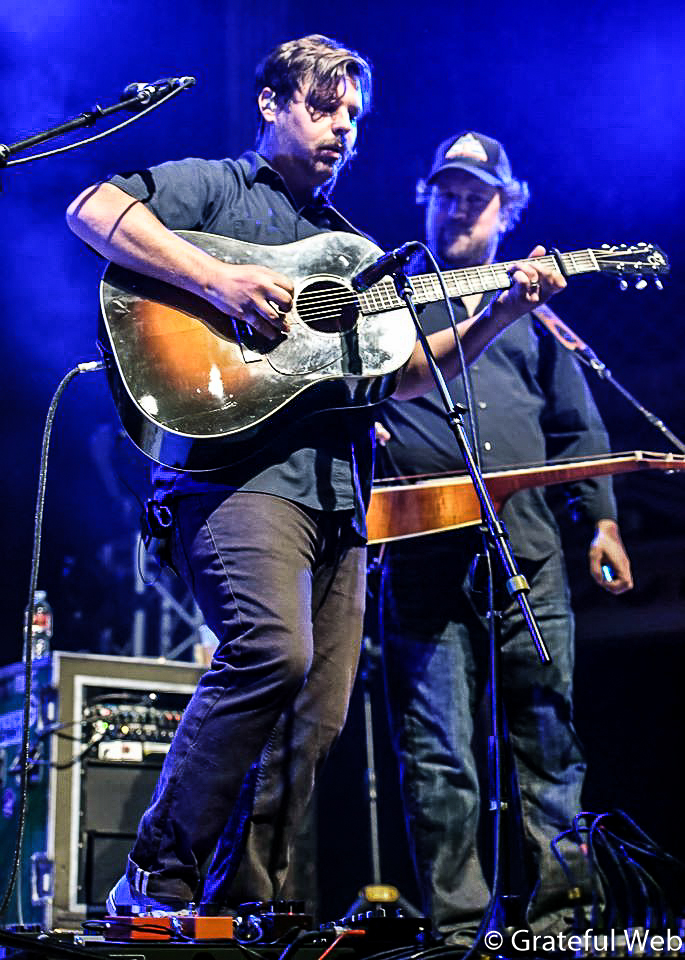 "I know we have to play in other states but I don't want to, I just want to play here in Colorado."  Said dobro player Anders Beck on Friday.
Set 1:
01. Just Listening
02. Gumboots
03. Eat My Dust
04. Working On A Building
05. Rafters
06. All Four
07. Road To Nowhere
08. Long Gone
09. Kerosene
Set 2:
10. In Control
11. Can't Stop Now>
12. That's What Love Will Make You Do>
13. Can't Stop Now
14. Middle Mountain Towns
15. Tarpology>
16. One Slip>
17. Tarpology>
18. One Slip>
19. Tarpology
20. The Four
21. Tied Down
22. Wings For Wheels
23. Leap Year
Encore:
24. Breadbox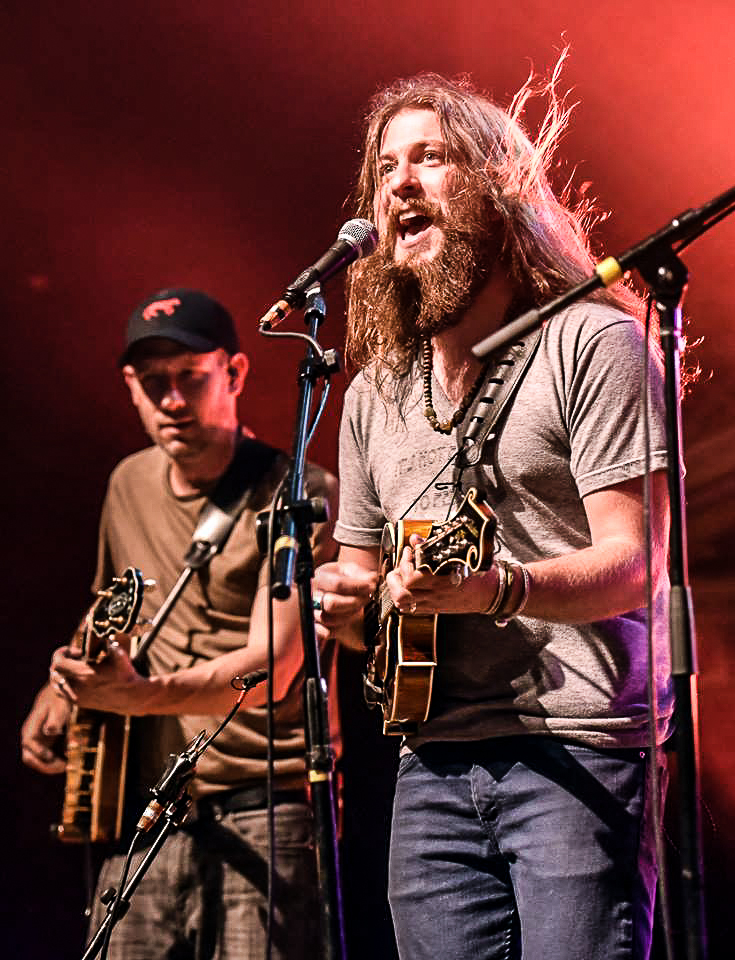 The venue was packed, which obviously has its downfalls. As a show-roamer, I find it more enjoyable to walk around the venue instead of securing one spot, getting different angles and variations of sound quality. This was semi-impossible to achieve at The Ogden last weekend. Both shows sold out surprisingly early on Friday. The sardine-packed outside smoking section seemed roomy in comparison to the shoulder-bumping crowd inside. But I was happy to see Greensky with such a large, sold-out crowd. It was no doubt a huge success for the band to play for such large numbers and to be greeted with such excitement.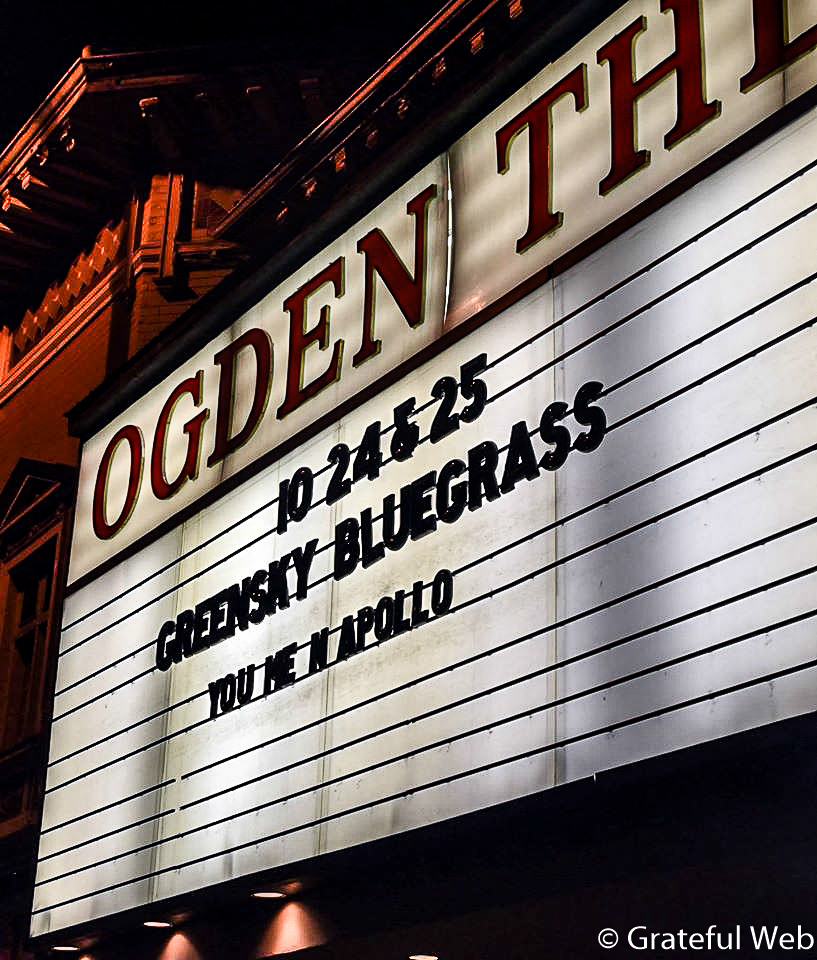 I loved Rafters which lead to a 16 minute All Four. Pure gold for this Greensky fan. In addition, Greensky covered Little Milton's Thats What Love Will Make You Do.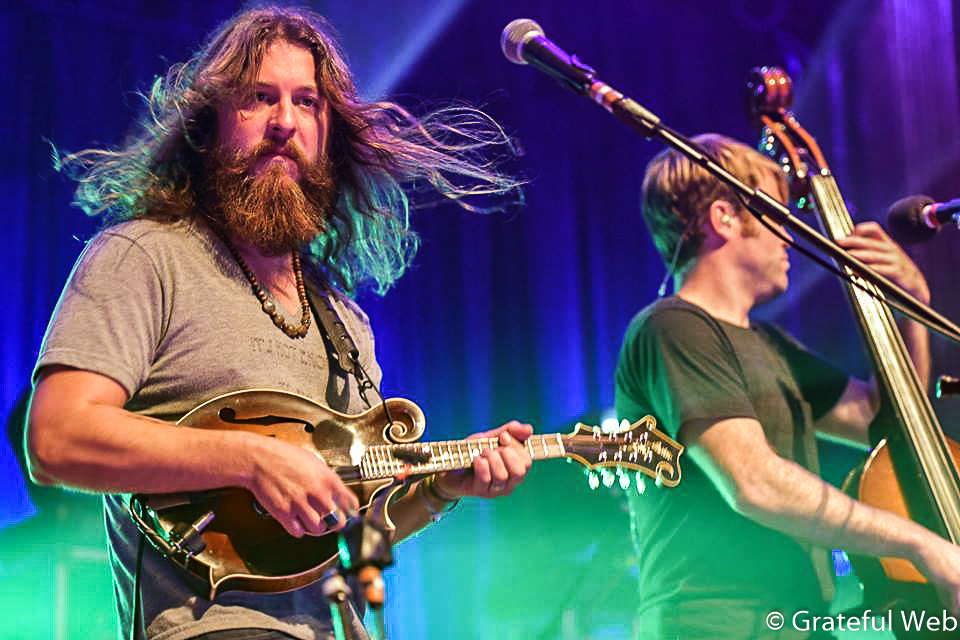 Since forming in 2000, Greensky Bluegrass has been one of the most hardworking bands I have ever seen (they play 41 shows in two months this coast-to-coast Fall tour). In 2006 they finally gained the widespread recognition they deserve at Telluride Bluegrass Festival, winning the annual band competition and the hearts of many. Every time I see Greensky I'm impressed by their speed, insanely high energy, and large stage presence and volume. They play a rowdy, foot-stomping show every time, and that's what keeps me coming back. The funny thing is, every Greensky show I see seems to be louder and more entrancing than the last.