Jesse Lynn Madera has added her unique touch to the iconic track "Unchained," famously performed by Johnny Cash and produced by Rick Rubin in the late '90s. The song marks the production debut of renowned singer-songwriter Dan Navarro (Lowen & Navarro), and was engineered by multi-GRAMMY award-winner Jim Scott, who has worked with iconic artists such as Tom Petty, Sting, and The Bangles.
Dan Navarro was full of praise for Madera. "Jesse possesses a voice and vision that burrows deep into the heart of things. She owns it, and, in short order, owns you. It was a rare gift to work with her, he explains."
"Unchained" serves as the first taste of what fans can expect from Jesse Lynn Madera's upcoming album, Belle Sent Me, set to be released in 2023. The song showcases Madera's remarkable talent for seamlessly blending various genres, including pop, Americana, jazz, and soul. Her piano-driven compositions are imbued with passion and allure, featuring a distinctively dramatic and ethereal tone that borders on the otherworldly. Drawing comparisons to the shape-shifting brilliance of Kate Bush and the confessional pop style of Tori Amos, Madera's "Unchained" is a truly captivating listening experience that offers great rewards to the audience.
The song will be available on all streaming platforms and is being serviced to Folk, Americana, and Non-Comm radio.
Listen to "Unchained" HERE
Recently, Jesse Lynn Madera sat down with Grateful Web to discuss the recording of her highly-anticipated album, Belle Sent Me. During the interview, Madera offers insight into the creative process, and shares her excitement about working with Dan Navarro and Jim Scott.
GW: How did you end up working with singer-songwriter Dan Navarro [of Lowen & Navarro]?
JLM: So this crazy thing happened. I'm gonna see if I can tell this right. But my manager was like, "You need to get in touch with this guy, Dan Navarro," and I'm like, "Okay. Alright." But the pandemic was happening, so I was like, "Okay, I will, I will." I think we tried to have a couple of calls, but we just couldn't line up our schedules, and this went on for like a year. And then finally, she's like, "Okay. Dan is having a two night birthday party/concert at McCabe's guitar shop in Santa Monica, and you should definitely go. And I'm like, "Okay. I'm definitely gonna go" (laughs). She goes, "By the way, Dan's major gift to the music world is that along with his partner Lowen, they wrote 'We Belong' for Pat Benetar."
GW: Your face just lit up when you mentioned that song. You are so excited!
JLM: That was my first favorite song on the planet! Oh my God! And when I met Dan, I told him this and he's like, you know, he hears that all the time right? But it's hard for me to express to him how big these feelings are about this song, you know? So he's like, "Oh, yeah, yeah. Women tell me all the time they used to sing with their hair brush in the mirror," and I'm just thinking to myself, it is so much more than that (laughs). They used to ask me what I was gonna be when I was a little girl, you know? They would say, "What are you gonna do when you grow up?" And I'd say, "I want to be Pat Benetar." And they're like, "You can't be Pat Benetar, but you can be one of her backup singers" (laughs). But I was just obsessed with this song, and so when I met him, I was just gushing about all of that, but we ended up working together, and he has produced two songs for me so far. One is called "Unchained," and the other is "Ten Miles Down" with Jim Scott engineering. Jim is in this documentary called Sound City.
GW: What is Sound City?
JLM: Have you ever seen Sound City? You need to watch that. It's a film [produced and directed by Dave Grohl] about a famous studio. The joke about it was that it was really run down, and not in a great part of town, and it wasn't very aesthetically good looking, but it had a vibe, and some of the best recordings ever came out of that studio. And actually, Dave Grohl now has the console that was there.
GW: I would love to build a little destination studio here someday. Where do you do most of your recording?
JLM: Well, I just went away for the first time to do some destination recording. The studio was in a barn outside of Seattle. I stayed in a tiny one bedroom cottage. It had a bedroom, bathroom, a little kitchenette, and a deck. I was there alone, so when the owners would leave, it was just me out there in the middle of the woods of Bear Creek, and I loved it. I would order food from postmates, and then go down the long driveway to meet them in the dark, and just be like, 'Oh, God! Oh, God! Please survive this! This is the end!' (laughs). But I mean it was such a great vibe. I went there in the summer, and there were bullfrogs singing outside of my window, and it was amazing. I would just walk across the little deck, walk in, get myself some coffee, and go to work in the morning. It was so great. What a life that was.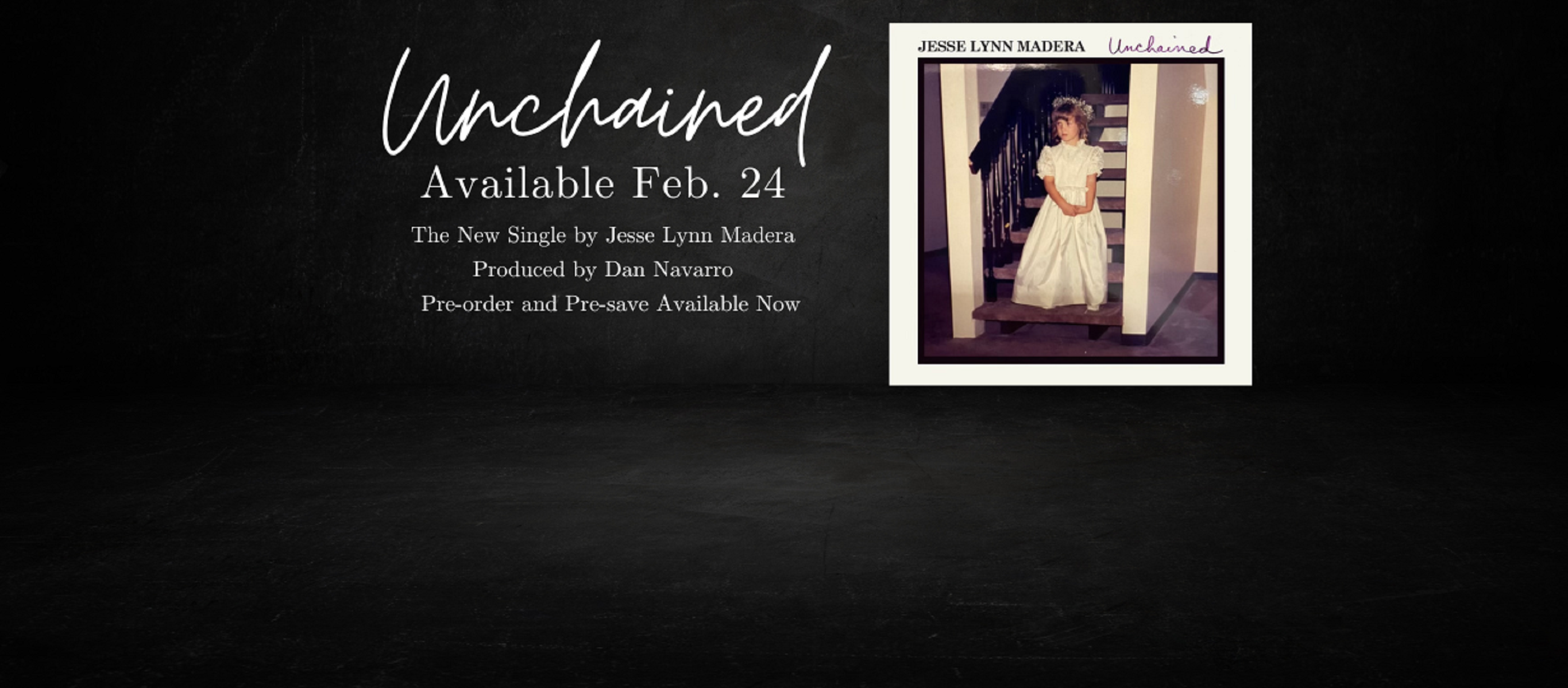 GW: I imagine it takes a long time to produce an album. Did you record anywhere else?
JLM: We were working at this studio called Plyrz Studios in Santa Clarita, and it's only a 45 min drive from my house, which is cool. That means if something needs to be added, or fixed, I can just drive over there, and you can't put a value on that. Oh, my gosh. You know it's funny, Plyrz Studios actually has a lot in common vibe-wise with the Bear Creek studio, even though Plyrz is not a barn. It's a huge warehouse, and when he [Jim Scott] first moved in there, it was really just going to be a temporary thing. Jim was going to build a studio in his backyard, and while they were waiting for all the permits to come in, his console arrived, and he said to his friends, "Maybe I could just put my console in your warehouse, since it's pretty much empty. They said, "Sure!" And then, he ended up getting a call like, "Can you mix my album?" And he goes, "Well, if you're willing to be my guinea pig, sure!" (laughs). And that's how the studio began. And so he's like, "Oh, man. I gotta do something about this fluorescent lighting," and so he puts tapestries over the fluorescent lighting. That's the first thing he did. That's what he told me. The first thing he did was put tapestries, or scarf-like things over the fluorescent lighting, and it was an instant game changer. And then he ended up doing that all over all the walls around the studio, and then the studio itself.
GW: How big is the warehouse?
JLM: So, there are three different parts. There's the big room that you walk into, and it's just this huge warehouse space, and he's put a bar in there. His wife got him a bar, and he's got a little kitchen, and then it's just this huge hangout area that has every instrument that you could possibly imagine, and almost all of them are in working order; they're ready to be played at any time. He's got drum kits that he turned into light fixtures. He's got hollowed out organs that he's turned into record holders. So cool. And then of course, there's the control room, and there are the booths and the live room. It has a vibe. You should look at pictures of this place. They might inspire you. I feel like you're going to be doing something like that.