From Muddy Waters and Sam Cooke to Benny Goodman and Wilco, there's no question that Chicago has bred some of the most legendary musicians of the last century. What most people don't know are the smaller stories that have helped established the Windy City as one of the most iconic music towns in the country. Producer and old-time musician Matt Brown is setting out to tell those stories with the new album On Big Shoulders, a collaborative ten-song album penned to pay homage to the city and its rich musical past. With the help of GRAMMY-nominated co-producer Liam Davis, Brown enlisted some of Chicago's most prominent musicians, including guitarist and vocalist Steve Dawson; pedal steel player Brian Wilkie; bassist Aaron Smith; drummer Gerald Dowd; singers Keely Vazquez, Gia Margaret, Elise Bergman, and Liz Chidester; and horn players Anna & Evan Jacobson, to join him in the studio.
Grateful Web has the video exclusive for the album's first single, "It's Just That Simple". On Big Shoulders collaborative take on this Wilco original (first appearing on their 1995 debut album, A.M.) puts a fresh, Americana spin on the ballad with twang-filled pedal steel, a full horn section and melodic backing harmonies. The video gives a behind-the-scenes look at the making of the album at I.V. Lab Studios. On Big Shoulders is set for release via Allograph Records on November 2.
GW: Where did you first get the idea for this album?
It was initially two unrelated ideas. The first was rooted in my behavior as a music fan. I was listening obsessively to Jason Isbell's album Something More Than Free as well as to George Jones's classic honky-tonk recordings on Mercury. Then I would go out and play gigs around Chicago with these versatile, local musicians who are equally adept playing country, rock, blues, and R&B. Those styles are all ingredients in the musical cocktail known as Americana. I started wondering if there was a way to pull together an all-star cast of Chicago musicians to make an Americana record, but I knew we weren't going to sound like we were from Muscle Shoals, Alabama or Saratoga, Texas. I had to figure out what we'd play, and I was really curious what it would sound like.
The second, initially independent idea was inspired by my work as a teaching artist at the Old Town School of Folk Music. For a while, I taught an Early Country Guitar class in which I'd show students how to play like "Mother" Maybelle Carter and The Delmore Brothers. One day during my class preparations, I discovered that The Delmore Brothers, stars of the Grand Ole Opry in the 1930s, had recorded in Chicago in 1933. That blew my mind, that these legendary country artists from rural Alabama who had the most coveted gig in Nashville trekked up to Chicago at their label's behest to record several songs in a studio on Michigan Avenue. I started researching other Opry stars who had recorded here, and thus learned that Bill Monroe had recorded on Michigan Ave less than a mile south of that Delmore Brothers session. On September 16, 1946, Monroe and his iconic band, which included Lester Flatt & Earl Scruggs, recorded two songs in The Wrigley Building: "Heavy Traffic Ahead" (which we cover on our album), and a little number entitled "Blue Moon of Kentucky." Armed with those facts about The Delmore Brothers & Bill Monroe, I realized that I had found the concept for my incipient Americana album: music that was recorded in Chicago or written by Chicago artists.
GW: There are a dozen players on this album, and definitely some of Chicago's finest. Can you tell us a little bit about each musician and how they got involved?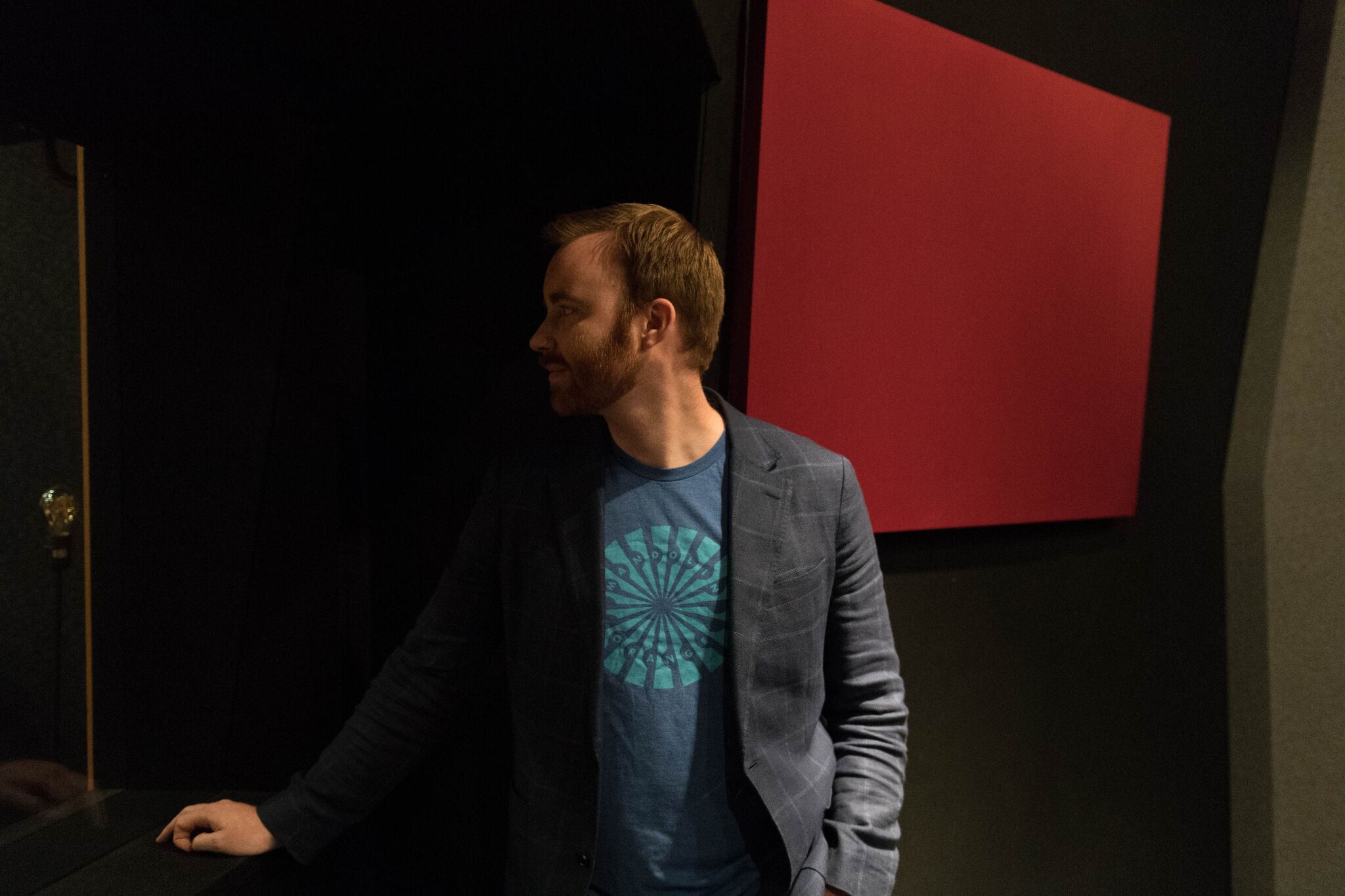 A lot of the seeds were planted several years ago when Justin Roberts asked me to play a show with him at the Old Town School. Justin is a GRAMMY-nominated children's musician who writes wonderful family-friendly songs and has a terrific band, the Not Ready for Naptime Players. I remember in the rehearsal and at his show being completely mesmerized by the playing of Justin's drummer, Gerald Dowd. So much so that when it came time to build the rhythm section for On Big Shoulders, Gerald was my first and only choice to sit behind the kit. And in that rehearsal for Justin's show, I was equally impressed with Justin's producer, arranger & musical director Liam Davis. I remember being amazed by how deftly Liam crafted violin & banjo parts for me, and how complete his vision was for that music. I initially asked him to be both a guitarist & my co-producer for On Big Shoulders, to which he agreed, but I had also hired Steve Dawson (not the Canadian guitarist) to play guitar and sing. Steve teaches songwriting, guitar, and several ensembles at the Old Town School, and I had recently played fiddle on a recording session with him in which he delivered pitch-perfect performances of several songs a student of his had written. His work was even more impressive considering that he did this while suffering from a cold, and yet his singing was gorgeous and his intonation was flawless. Listening to playback in the control room, I couldn't find a single reason for an edit in any of the takes. I was impressed. In our first pre-production meeting (the same meeting in which he suggested I name the album On Big Shoulders), Liam told me that he and Steve have an uncanny tendency to make all the same choices on guitar, and since Steve was going to be playing guitar and singing, that Liam could skip playing guitar and focus his efforts on producing. Later down the line, Liam would end up adding piano and organ, as well as his singing voice, to the album. He's a powerhouse. Rounding out the rhythm section was my buddy Aaron Smith, a fantastic bass player with great ideas and a deep pocket. We've made a lot of music together these past number of years and he has a way of making even a casual jam session feel inventive and thoughtful. Mostly he and I play old-time fiddle tunes together, so it was a blast to have him stretch out and play all the different styles represented on our album. Aaron was the first musician I asked to play on the album, and he thankfully said yes. The final member of the core band is Brian Wilkie, an absolute titan of the pedal steel and electric guitar. I first met Brian when we played a bunch of songs together during a rehearsal for a Hank Williams tribute band I never joined. I got to hear him a bunch more once I started two-stepping at The Empty Bottle to his band The Hoyle Brothers, who play a free happy hour gig on Fridays from 5:30-7:30pm.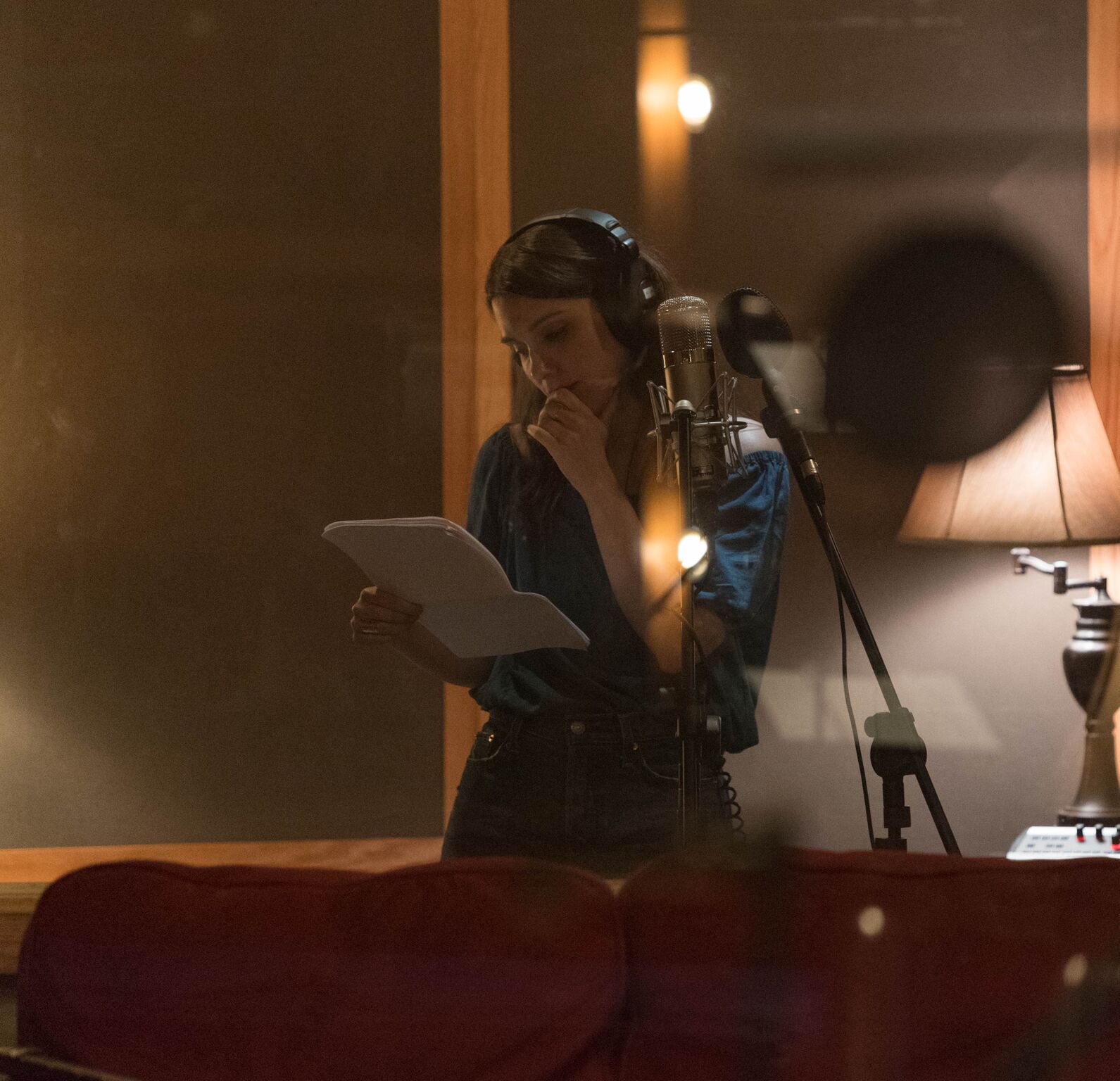 The album features some more incredible singers. I first met Gia Margaret when she was working the front desk at the Old Town School. She told me she was a musician and so I looked up her YouTube channel when I got home that night. I became an immediate fan. She and I then played a couple of gigs together on the Alzheimer's ward of at a local assisted living home as well as one show at the Old Town School. Elise Bergman sings, plays bass, writes songs for, and co-leads the Chicago bluegrass band Big Sadie in which I play fiddle. I love her voice, and am so glad she sang on the record. Elise also played an essential role in the populating album in that she is the one who suggested we cover Wilco's "It's Just That Simple." I didn't know the song before she mentioned it. Keely Vasquez & Liz Chidester are both amazing singers & actresses in Chicago. They saved the day backing up Steve on Sam Cooke's "I'll Come Running Back to You," and Keely let loose when she conjured up her inner Barbara Carr on "Shake Your Head." I play fiddle on one track, not because I set out to, but because when I returned from getting coffee during our rehearsal, everyone told me that Steve Dawson's ballad "A World Without You" needed a fiddle solo. I was the only fiddle player in the room, so I got the gig! My Old Town School colleague Anna Jacobson and her husband Evan came in one day to add horns to "It's Just That Simple," and truly elevated that track by doing so.
GW: This is an Americana record but cover a lot of bases — from Sam Cooke, to Robbie Fulks, and Wilco. Did you have to re-arrange a lot of these songs? Where did that vision come from?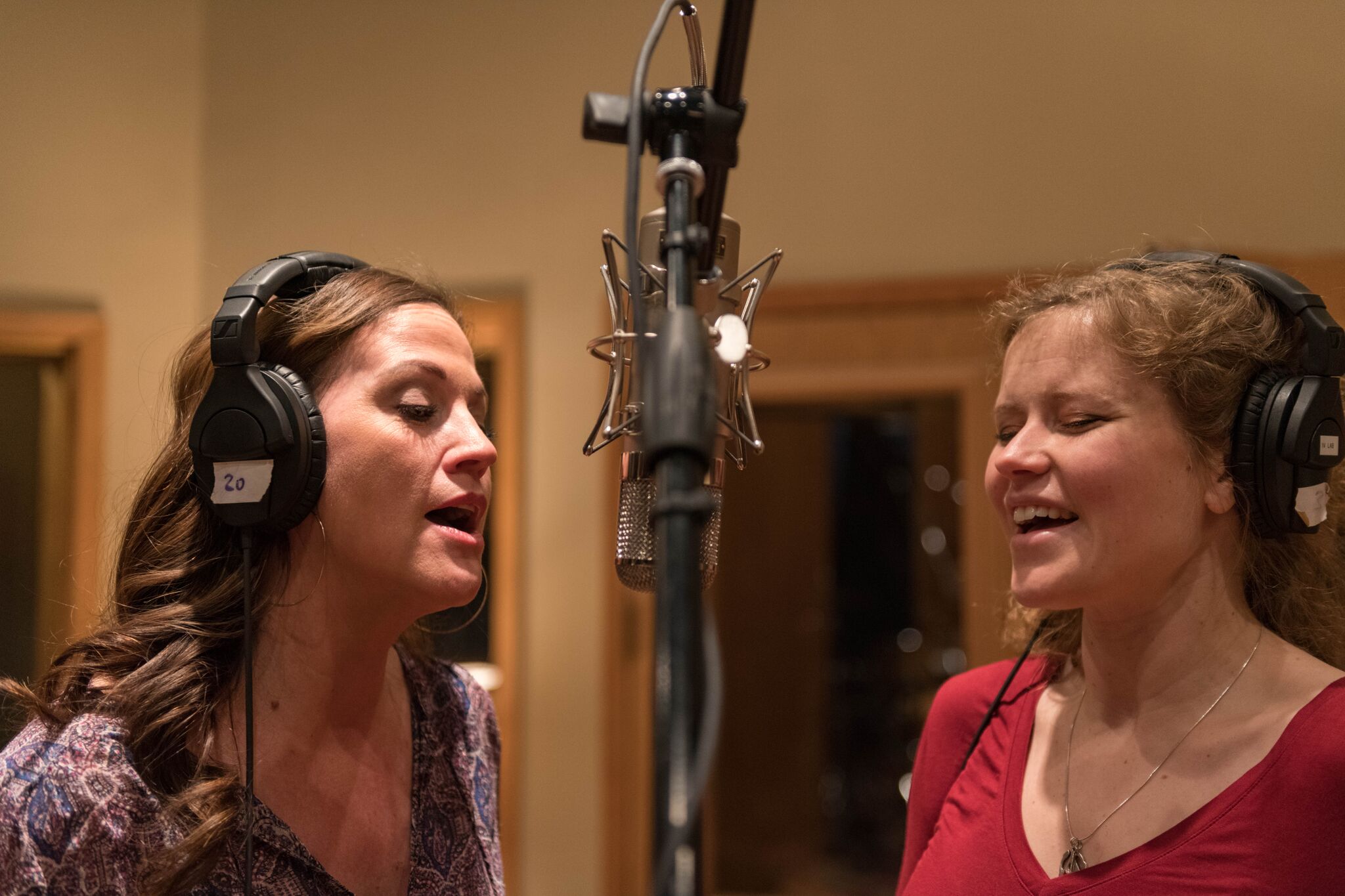 Each song was different. The Sam Cooke song came together well enough except that we forgot to record the vocals, so it was a bit of an adventure to add those after basic tracking was "complete." That's how Keely and Liz were added to the album. Liam and I were scrambling to figure out who we could get to sing background vocals to Steve's lead since Elise was available to come back into the studio but Gia wasn't, and the logistics that worked out best brought Keely & Liz into the picture. "I'm Mississippi Bound," our Delmore Brothers cover, starts with and was built around a James Gadson-style drum groove that Gerald and I geeked out about. That beat alone helps our rendition differ drastically from the very wholesome Delmore Brothers recording. Liam & Keely's vocals do the rest of the work. Robbie sent me the demo of his song "How Lonely Can You Be?" with a really cool piano part front and center. We decided not to use piano for our version, and then Liam, the singers, and the band worked their magic from there. It's an example of absence having a presence on the track. Our arrangement of "It's Just That Simple" was really pushed over the top by Gerald, who came into the control room as soon as basic tracking was finished and said to me, "I think you should get some horns to play during Brian's steel solo." He sang me the part he was hearing, then wrote it out for us, and we started reaching out to horn players in town to see if anyone was available to come into the studio while we had time booked. Fortunately, Anna & Evan Jacobson were, and they just nailed it. Most of the other arrangement ideas for the album came from Liam, who is absolutely brilliant at crafting parts. There was a really strong sense of collaboration between him and the core band throughout the recording process, plus he did all of the editing, so his vision pervades.
GW: How did you decide to narrow it down to these ten?
Well, after I found the two songs that initially inspired the album, I got it up to twelve through my own research plus asking the musicians involved. We left two of those twelve songs on the cutting room floor. One that didn't make it onto the album was a Mahalia Jackson cover, "Lord Search My Heart," which I chose thanks to an informal poll I conducted online when I asked my Facebook friends for their favorite songs of hers. I really wanted to represent the Chicago gospel tradition, but we just didn't quite nail the song in the studio, and I didn't feel like we were saying anything new with our version. If I get to make a second volume of On Big Shoulders I will make a point of paying tribute to the city's gospel roots. I'm not yet as familiar with their catalogs as I'd like to be, but I'm aware of the influence and import of Mahalia Jackson, Thomas Dorsey, and The Staples Singers. The other song that didn't make it onto the album was a Naked Raygun cover. Liam is a huge fan and we talked for months about including a track of theirs, but I just couldn't find the right one to mesh with the other material I knew was going on the record. Perhaps another candidate for On Big Shoulders Vol. 2, should it happen. I actually have a list of about 30 songs to choose from, should we get the chance to make a follow-up album. But we have to sell a few copies of this one first.
GW: We've got the exclusive on the video for your rendition of Wilco's "It's Just That Simple". What was it like recording at I.V. Lab Studios?
It was an absolute delight recording at I. V. Lab Studios. Our engineer, Shane, is a total wizard, and the whole crew there were all so laid back and professional. The tracking room was spacious, the couch in the control room was luxurious, there was a pinball machine in the hallway, and a bunch of great gear. There was even a vacant lot next door where Shane and I could play frisbee. I had hoped to make many more albums there, and in fact had a session booked for later this month, but recently received word that they've closed and the building is being torn down. Not quite a "paved paradise and put up a parking lot" sort of situation, but a sad day nonetheless.
GW: If there's one big takeaway that you'd like listeners to have, what would it be?
That Chicago's present is as rich as its past, musically speaking.