Demons, Dark Sides, & Downtime, the new EP from Pete Jive will be available Thursday, April 20th, 2023 for download on all platforms as well as vinyl for sale. There is something special about the unfolding. All the brain receptors light up for a good unboxing, unfolding, ya know, the big reveal. When it comes to the razzle-dazzle of new expectations, there is no better artist than Pete Jive.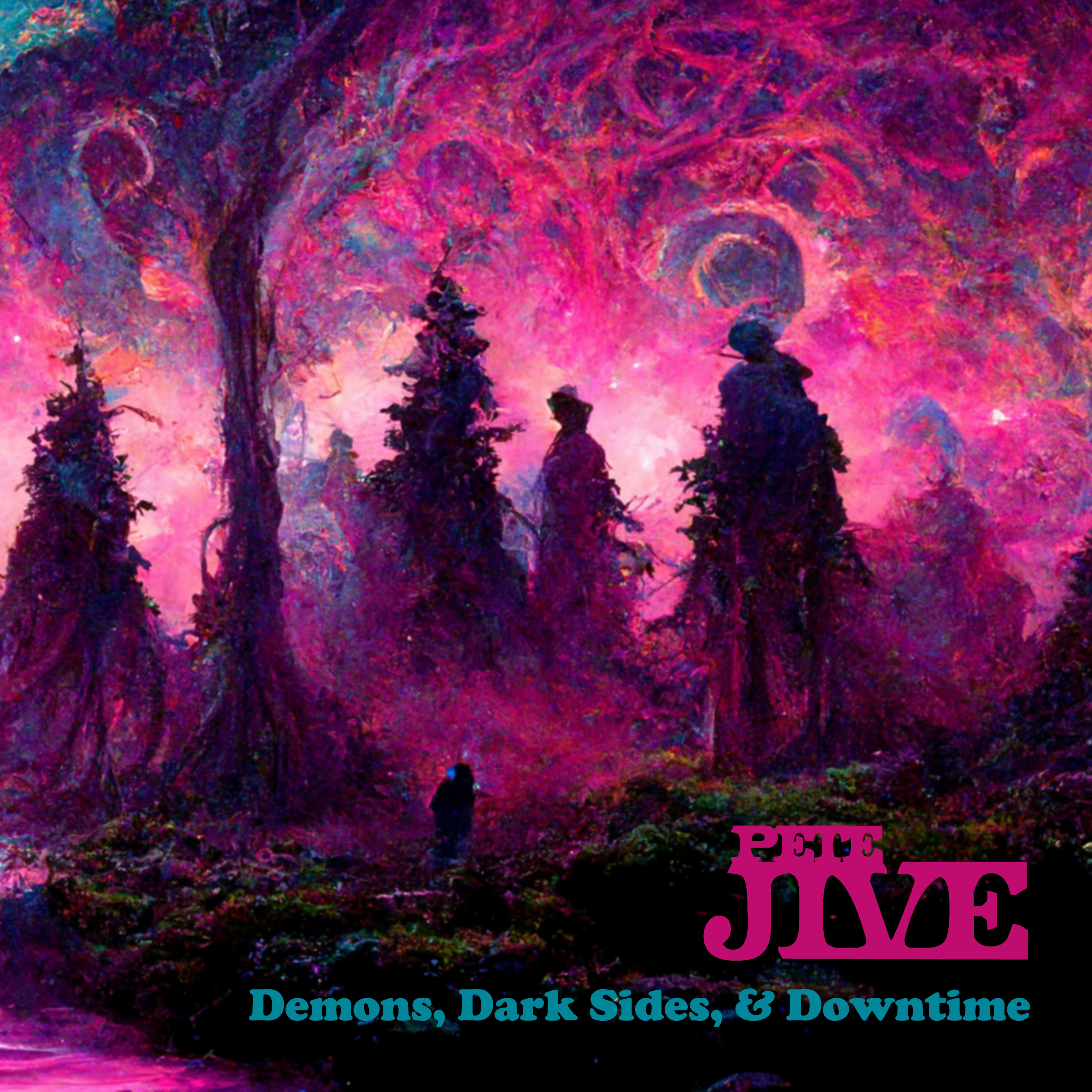 "I know what we've been through
I know where it ends"
Sometimes, an artist comes along that finds himself in a create-or-die situation. Some creators need to be creating or uploading new art for their own survival. In a sick society, it's the action in sustained or short bursts that maintains their very existence. "Suit" by Pete Jive reveals that artistic tenderness in compassionate glimmers.
"I only own one suit. I wear it to weddings and funerals and lately too many funerals. Recently I got home from another one and sentimentally said out loud to the suit, 'I don't want to see you for a long time.' An hour later, I got a call that my old friend was getting married" said Pete.
Folking it up with a new shred, "Suit," lets the music fill the lyrical gap in an unexpected way, lighting up all the receptors as you listen along. It's a musical unboxing for all the senses. You can dance along with Pete on stage at a show if you got the moves. After Thursday, April 20th you can spin the vinyl at home and practice that signature Elvis-like jiggling legs dance moves as well.