A little over a week ago, five-member progressive string band Horseshoes and Hand Grenades released their brand-new album, Miles In Blue, and just last night, they performed the album in its entirety via a special, two-hour live-streamed set.
Filmed by JamGrassTV and put on with help from Wild Woods Festival, HHG's album release show took place at The Folk Farm in their home state of Wisconsin. It saw the band performing to an empty barn room setting, and sitting down to do so—quite opposite to their usual method of standing around a single mic, as the band themselves noted at one point. Producer of the new album Chad Staehly, who is best known as a member of groups like Hard Working Americans and Great American Taxi, gave a touching video introduction for the band before they played the album live end to end, in addition to encoring at the very end with some older fanbase favorites.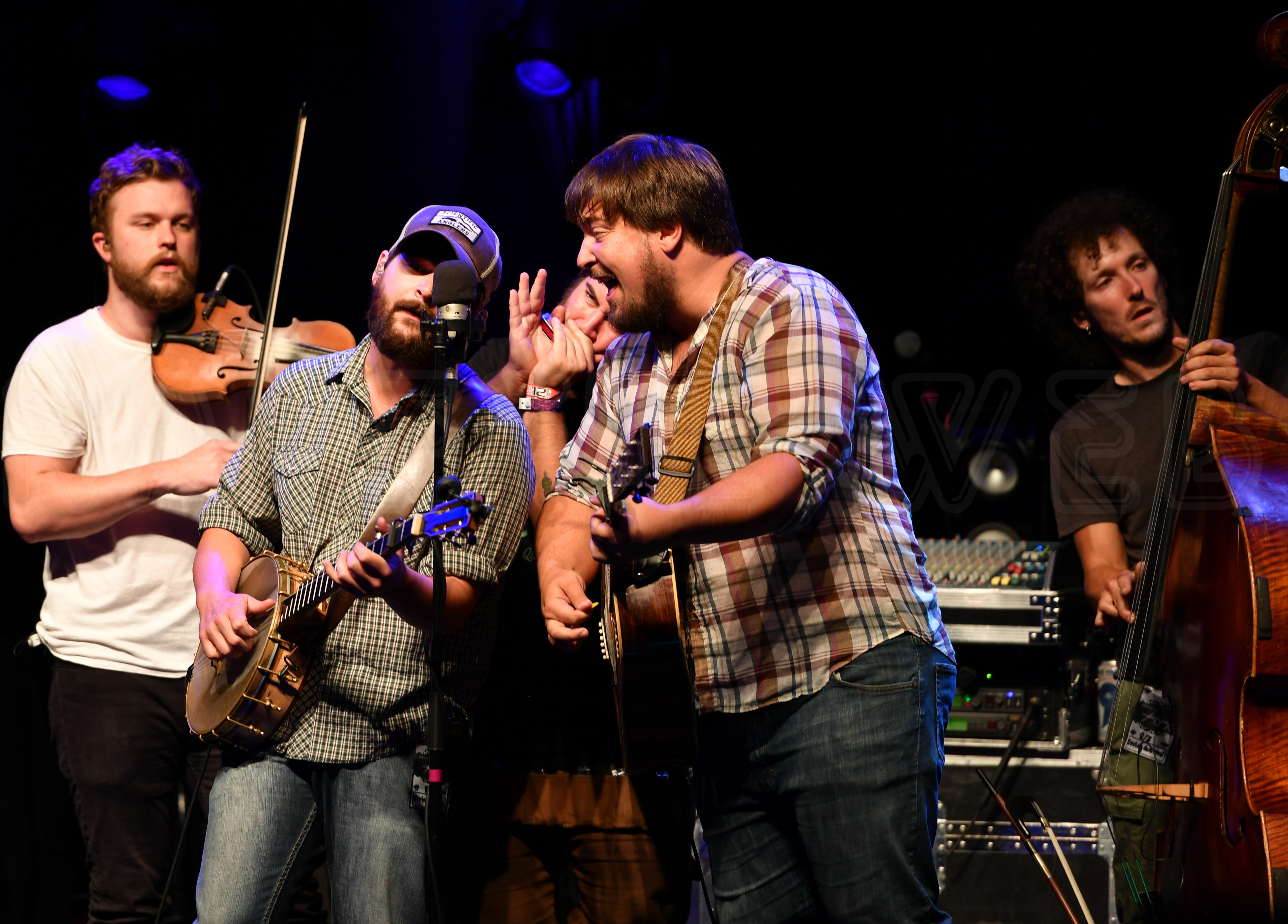 Miles In Blue is the fifth studio album from Horseshoes and Hand Grenades and apparently their biggest project yet, boasting a staggering eighteen tracks. And while that's impressive enough in its own right, even more noteworthy is the fact that the band recorded the entire thing in just four days. And that is impressive even before hearing how beautiful the album actually is.
You don't have to take our word for it. At even just a week old, HHG's new record has already garnered high praise from a handful of the modern jamgrass scene's most beloved players. Leftover Salmon frontman Vince Herman gave a huge vote of confidence to the album, saying, "you'll be listening to this record over and over...It's all done with a light hand, a quick wit, and a full heart. You can just hear it...This is good stuff." Meanwhile, Yonder Mountain guitarist Adam Aijala was quoted as saying "There is warmth to this record and even though some of the songs cover sadness and depression, the overall feel leaves me in a good mood."
Aijala is definitely not wrong. Much of Miles In Blue marches soberly through thick themes such as life on the road, self-awareness, and loss of love. And yet, it sustains a striking lyricism throughout which delivers these themes with a rich, profound earnestness. This is immediately clear from the album's unabashed opening line: "Well, I'm damned if I do, broke if I don't."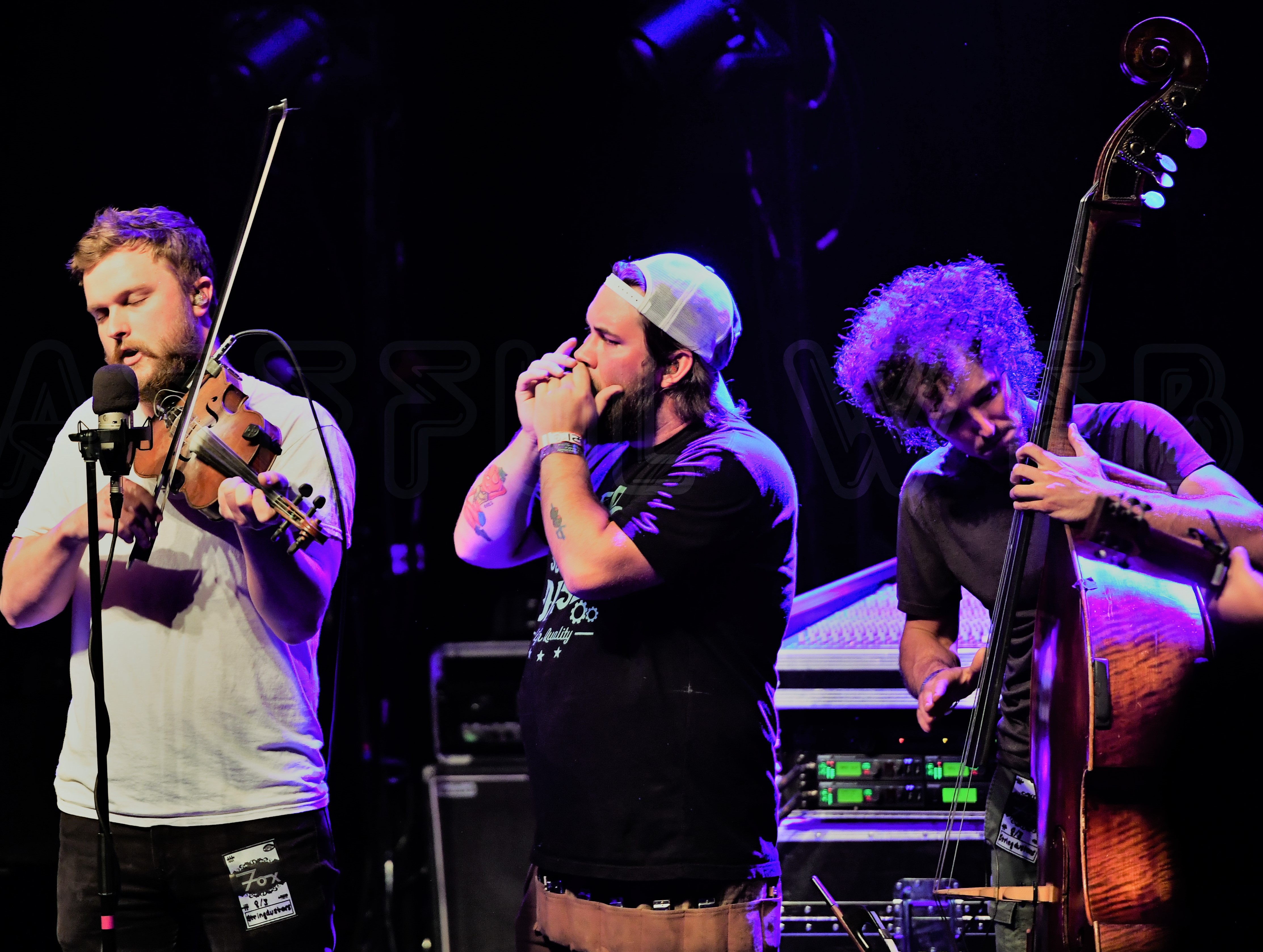 Yet "Broke," the great song this line kicks off, also immediately invites a kind of comforting familiarity, that warmth that Aijala mentions. Across the record, guitar, fiddle, bass, banjo and harmonica meld together with both ease and color that makes this band sound like they'd as much be at home in an impromptu dive bar jam session as they would center stage at The Grand Ole Opry.
Watching the livestream from the band last night, it was abundantly evident as to what helps fuel this musical benignity. Telling stories and sharing memories as much as they performed actual music, band members of HHG laughed and poked fun at one another, prodded one another for quirky opinions on everything from traveling through Alaska to the latest astronomy discovery in the news. There's a clear camaraderie within the band that gives wonderful context to the sincerity of the record as well as compliments it in live performance.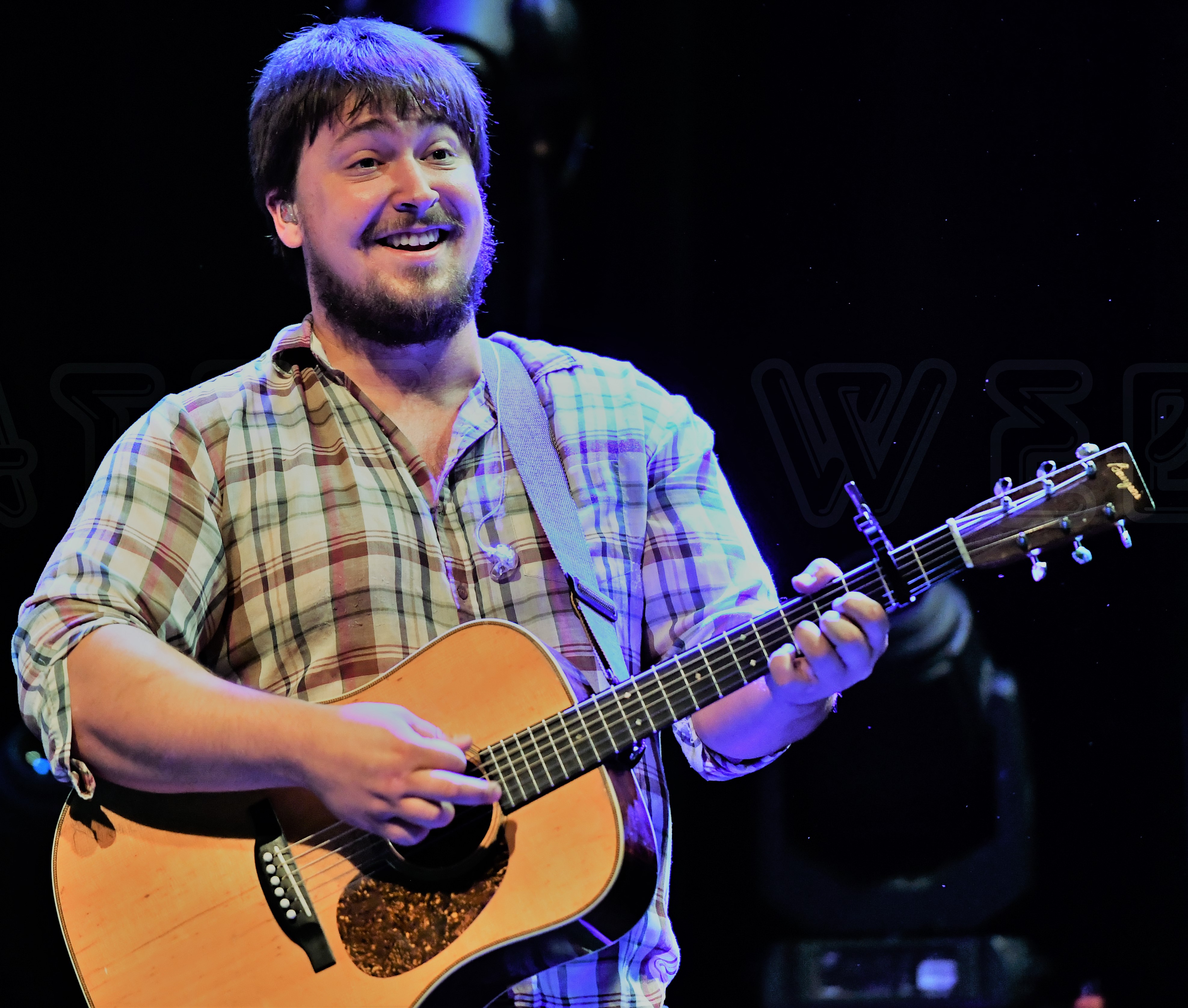 Yet music composition shines all on its on Miles In Blue, throughout which HHG lets simple yet grand acoustic elements can stand out on their own, without too much complication or fluff. This proves true in songs like "In and Out of Focus," which meets simple chords with a gorgeous harmonica melody (for those unaware, the harmonica is one of HHG's most dependable secret weapons). "Eclipse," likewise, is the lone instrumental on the album and in such is a mystical little tune, feeling like a nighttime lullaby to signal the record's coming conclusions.
Familiarity and tenderness aside, Horseshoes and Hand Grenades just as much for their zest for gritty rock and roll, as well, and as we listen to tracks like "Chippewa River Home," or "The Devil's Trash," the slamming track which ends Miles in Blue, we can't help but also think ahead eagerly to a future, hopefully not too far off, where we can hear what this band does with such songs in front of packed audiences again.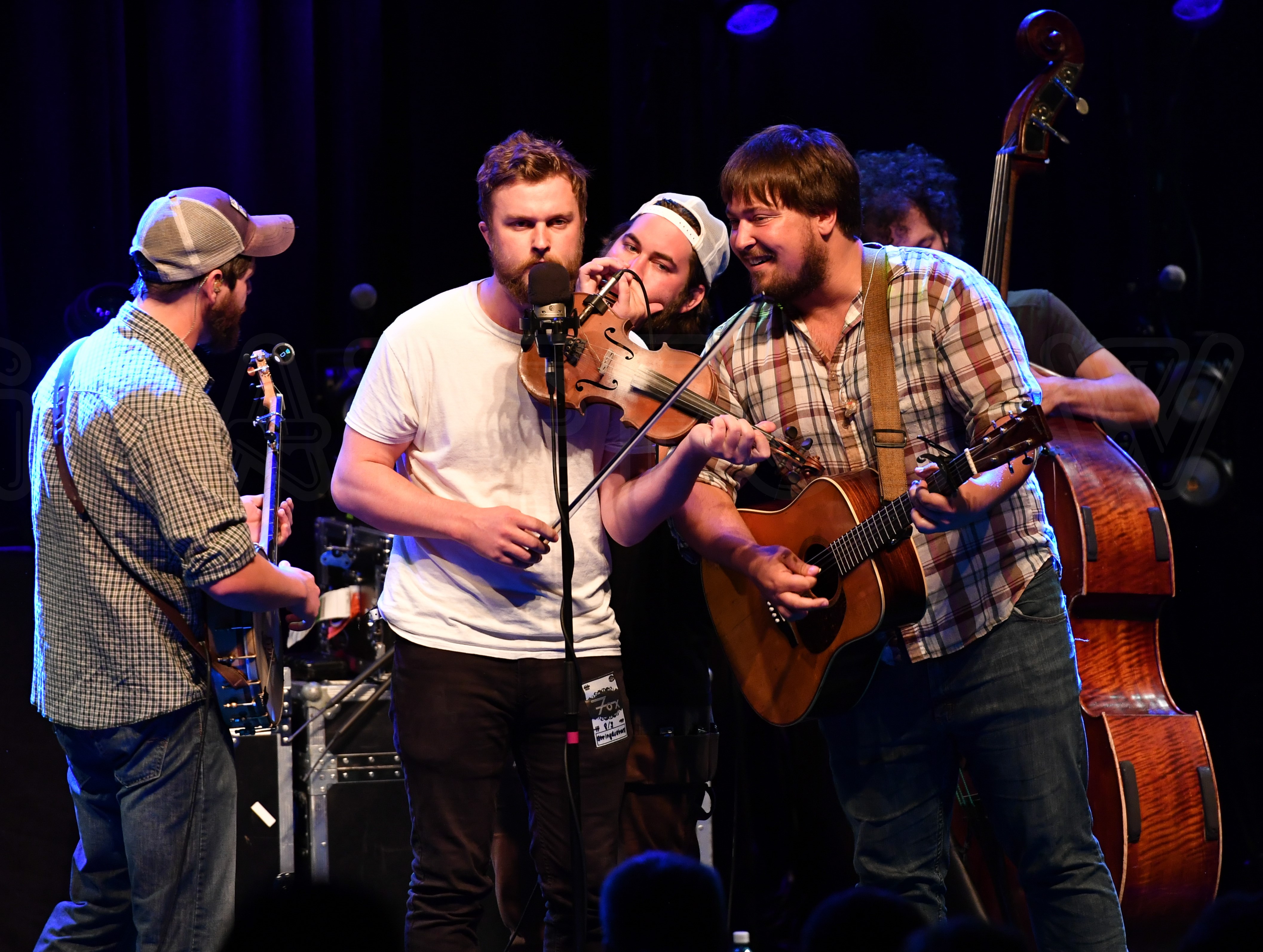 For more information about Horseshoes and Hand Grenades and their brand-new album, Miles In Blue, head to their website.