There is a small unincorporated lil "town" called Hoxeyville in the northern Michigan mitten and once a year the population exponentially grows when they open the gates to one of my all time favorite fests.  The drive north winds through quick moving clouds and green rolling fields that inspire but not quite as much as the dashing downbeat and the humbling hugs that abound at Hoxeyville. There is something about the twang in the air that inspires my mind to wander.  Skirts twirling and love are everywhere at Hoxeyville 2014.
It's set way back in the middle of a field, just a funky little stage and I gotta get back…
If there is a certain ocean style that goes with artists like Jack Johnson and Ben Harper, I would take that and say Hoxeyville boasts artists that have a certain unsalted, fresh water flavor. Grounded in sea level elevation, they have no airs about them but certainly bring oxygen to the audience that gets everybody high.
Airborne or Aquatic is truly "Hoxeyvillian."  They bring the culmination together of what it means to Hoxey down.  Jake Robinson, producer of the festival was on guitar.  Their new album release date was today, August 15, 2014.  Seth Bernard's all white reminiscent of Abbey Road Beatles outfit was stellar as they lulled electric into the air.  The stars were aligned for a good time up north.  Friday fired up the crowds.  The smiles with growing chords quickly up tempo'd the topic of… "Where has Hoxey been all my life?!"
            "Keep it collected, we love you" – Airborne or Aquatic?
Nicholas James & the Bandwagon, Rachael Davis, Luke Winslow King, the Whistle Stop Revue, and the first of many Fauxgrass sighting went down Friday.  Two stages are running concurrently with leeway to see both bands and I had a hard time choosing at certain points what I'd like to see.  With camping in the middle of everything, I actually (at times) preferred to sit at my camp and take in both stages.  After about a half hour of Airborne or Aquatic? I felt compelled to go to the Mitten Stage and see some Lindsay Lou & The Flatbellys.  The combination of light translucent butterfly wings with electric thump was somewhere in the middle of my mind… in between bliss and beauty.  Hoxey's stock is rising.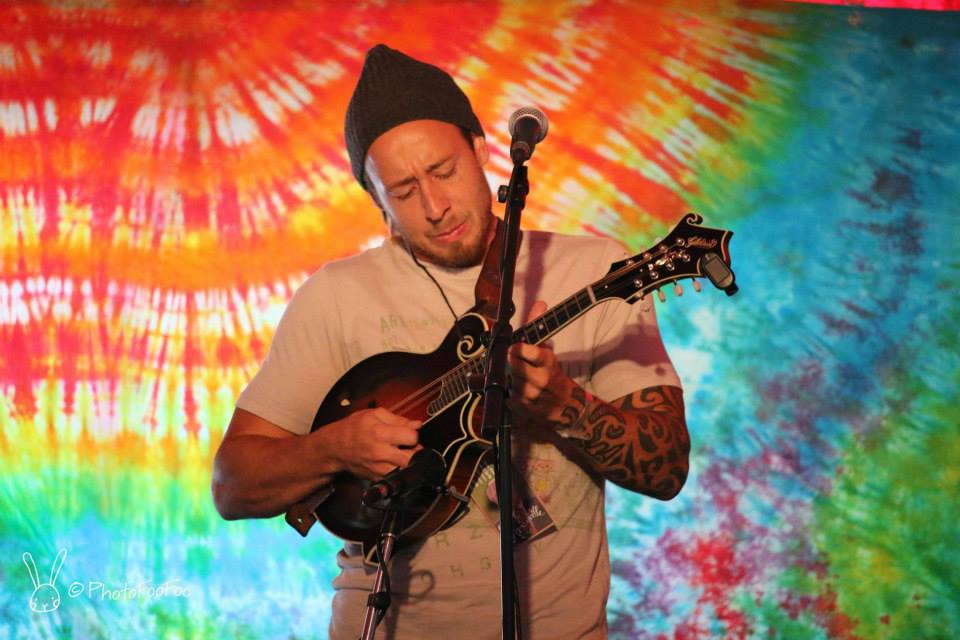 To get on, let's talk about the main event.  The beloved boys of Michigan, Greensky Bluegrass, are the pride of Hoxeyville- and rightfully so.  Oh! But before I do, I have to take a little more time to talk about the fresh water family – because they make me cry. They are so good.
The Crane Wives are better than the Be Good Tanyas.  They have passion and perseverance and such emotion.  Their tune, "I Ain't Done" was the prettiest screams I have possibly ever heard.  The call and response between Emilee and Kate was mimicking my mind as I fight to remain resilient in a world that tends to break me down.  My heart swelled up out of my chest and lingered somewhere in the midst of their melodies as they made amazing music on that Hoxeyville stage.  I wasn't the only one crying. Tears of Joy are just one side effect to seeing the Crane Wives play.  As Kate spoke of their song "Nothing at All" the hoopers got to swirling and the words mended emotional hoops in folks hearts.  "Do you ever want nothing at all…?"  Kate said, "Sadness is a feeling – it's good to have feelings as opposed to feeling nothing at all…"  The artisanal crowd complied to feel the complex feelings.  Happy, sad, somewhere in between, all of it is okay here in the rain on a Saturday night at Hoxeyville. It's all so personal and warm!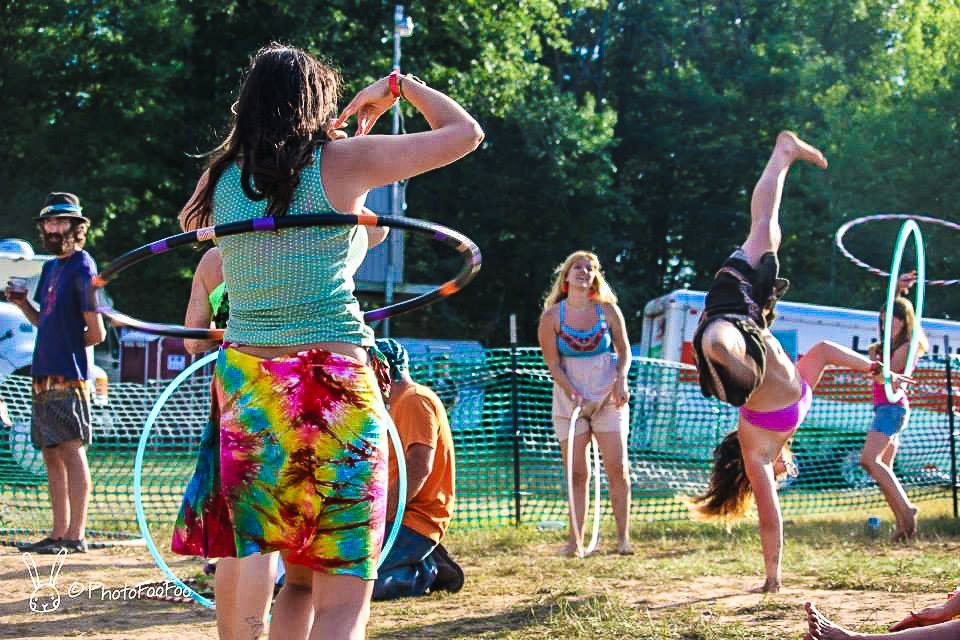 Turkeys in the Rain! The weather on Saturday was overcast with slight sprinkles into bigger drip drops as the Hoxeyville sunset was robbed of its sun.  Seth & May burst the bubbles and bring their family style to the stage complete with turkey calls.  The crowd had their hands up in the air as the rain dance became a necessary part of the ritual.  Laughter and dance is a must at Hoxeyville.  Seth hollers out as May plays the autoharp like June Carter Cash all pretty and peaceful...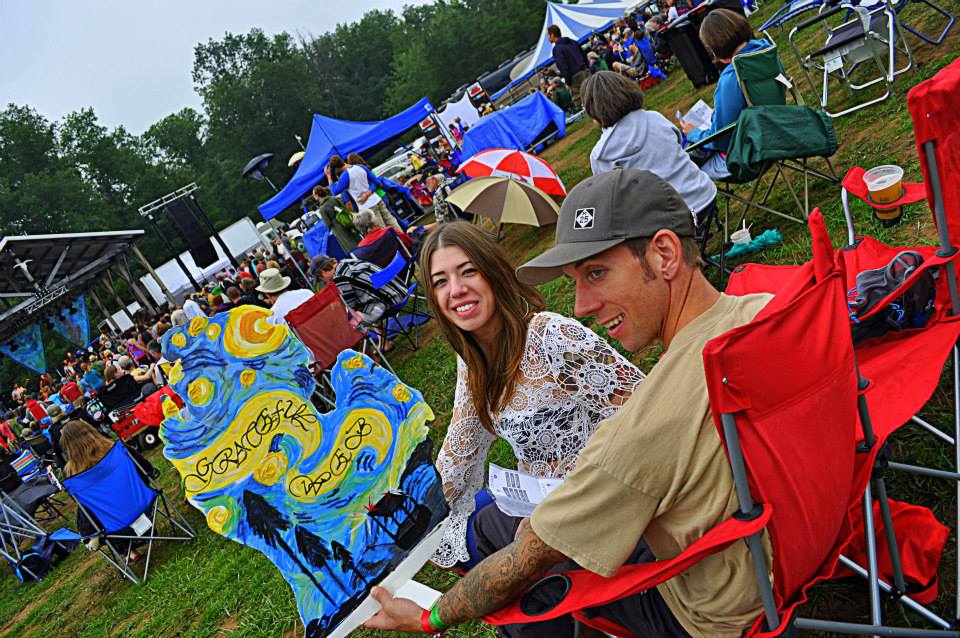 "Turkeys in the rain and they don't complain, they just graze in the field with the cattle in the mist and they don't miss out on the live feed, they got what they need, the flock rocks the farm and they move across land and walk across roads, by the charms of the divas, they leave us with scat and feathers and feelings and the odes and our cats, they love us from the other other side of the pane  Turkeys in the Rain (...turkeys in the rain, turkeys in the rain, turkeys in the rain!)"
In the audience you can't help but just scream "Turkeys in the Rain"!!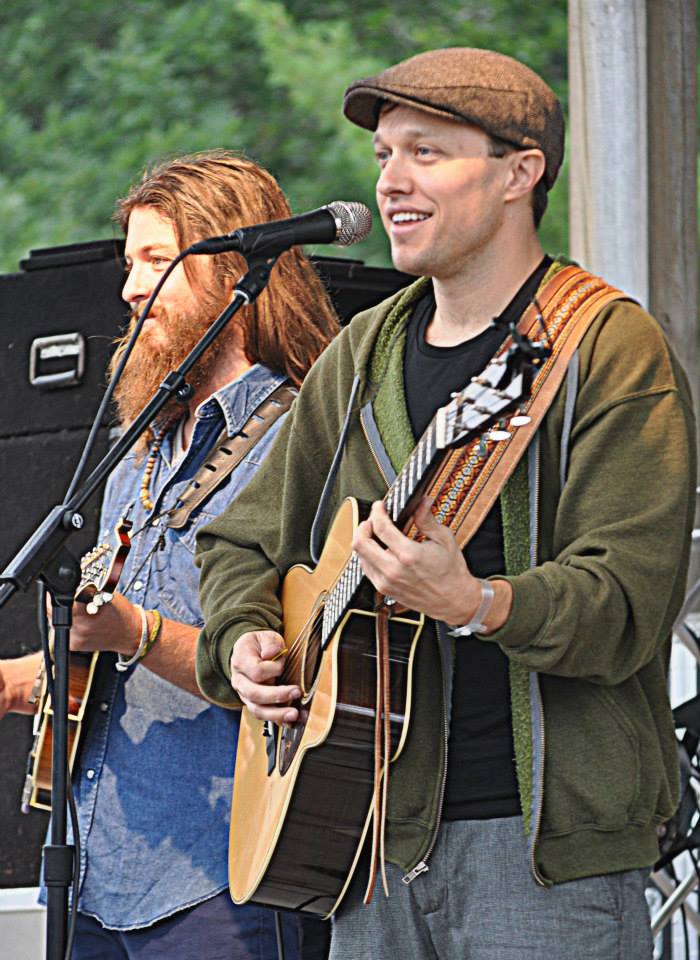 Now, we'll get back to the God Blessed Bluegrass.  So Saturday night was a steaming set from GSMFBG, the Hoxeyville house band, the internationally known, Greensky Bluegrass.
Bruzza barks out orders to dance and Hoffman complies. It's like he is giving that mando bigger features than it could ever have.  He was giving it to his home town crowd complete with cheesy grins and hip thrusts reminiscent of Chris Thile.  It's pure joy to watch as he and Anders exchange goofy grins and share them with the adoring fans.
Now don't get me wrong, there is nothing as polished as Chris Thile in Paul Hoffman. His boot stomp is purely his own but they have all come into their own as the miles grow.  That comparison was to say, they look like they've been winning bluegrass competitions since they were 12 years old too.  They are established and ready to swim with the sharks.  I'd bet it would turn out something like this, GSBG: 1 Sharks: 0.
I heard a lot of commotion from the crowd Friday night as they ripped Broke Mountain > Atlantic City > Broke Mountain.  It was 25 minutes of a song that felt like only 14.  They broke it down to build it back up again and it gave the crowd time to get to know each other.  The lights were outstanding, highlighting each member at crucial moments.  They certainly were in sync with each other from the sound to the sky to the syncopation.  Anders cracks me up.  He has found new peddles since I last saw them.  His sound is seriously amusing, always something new.  Check out their rendition of Time from Hoxey's Friday night set.
For me, the Bont-ster banjo was backing up the whole band as they absolutely slayed Saturday night.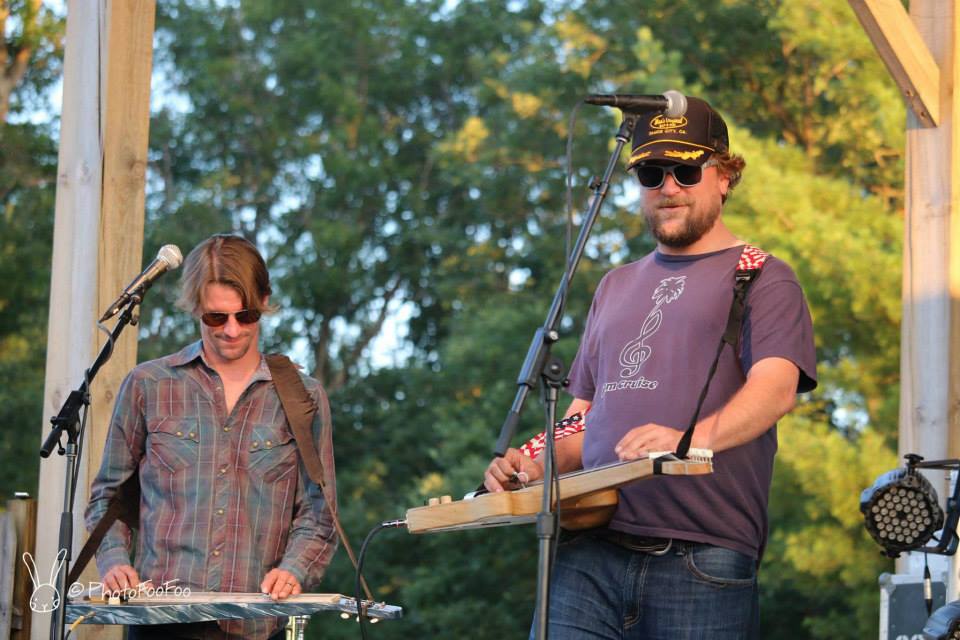 "Saturday night at Hoxeyville only comes once a year!" –Anders Beck
They were fire breathing dragons of Bluegrass as they pick-packed such a solid set that they ripped through the quickest "Just to Lay" and I didn't mind! The tunes were tuned up with bouncing pride mixed in with sheepish smiles as if to ask the crowd, "Do you like it?" They responded with more of what the crowd wanted.  Still on the lips of the good looking crowd Sunday morning was their amazing encore.  Both Boogie On Reggae Woman with Ryan Montbleau, his voice taking Greensky higher, and Don't Lie.  Oh! The collaborations of the Hoxeyville Hive are not to be missed.
Billy Strings and Don Julin took the stage after enjoying the weekend from the crowd.  Oh my goodness! What a combo they make as the crowd was blown away with wit and speed on the guitar, not to mention the faces this kid makes.  Mashing Michigan blueberries with his bluegrass…
"That's what happens when you tie a rocket to bluegrass" Don Julin
Greensky's new album will be released soon, "If Sorrows Swim."  I will be ordering this on vinyl sitting by a lake, listening to the sounds of the soft water scrumptiousness.  Relishing in the Hoxey down hope that next year will bring the same with new friends to support the fresh water sound available to all who can make it that far into the pure Michigan north woods.  It's a festival that is contained in such a way that a good time is guaranteed! Hoffman hair in the air and we don't care!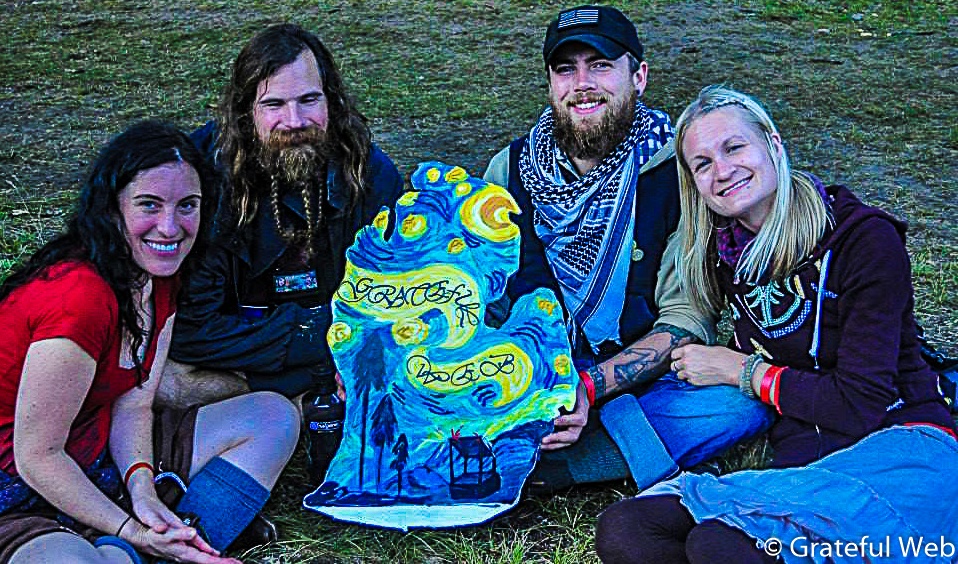 So much space is available.  With choices from Joe Hertler & The Ranibow Seekers, The Accidentals, Roosevelt Diggs, The Ragbirds, or the Dirty Dozen Brass Band, the selections for booty shaking are endless.  There is respect from the sitting crowd and the shaking swing dancers.  There is a breeze that teases everyone's creative souls. Some of the finest songwriters, Rachel Davis, Seth Bernard, Brandon and Bethany Foote, Joshua Davis, and of course, Paul Hoffman display their goods at Hoxeyville.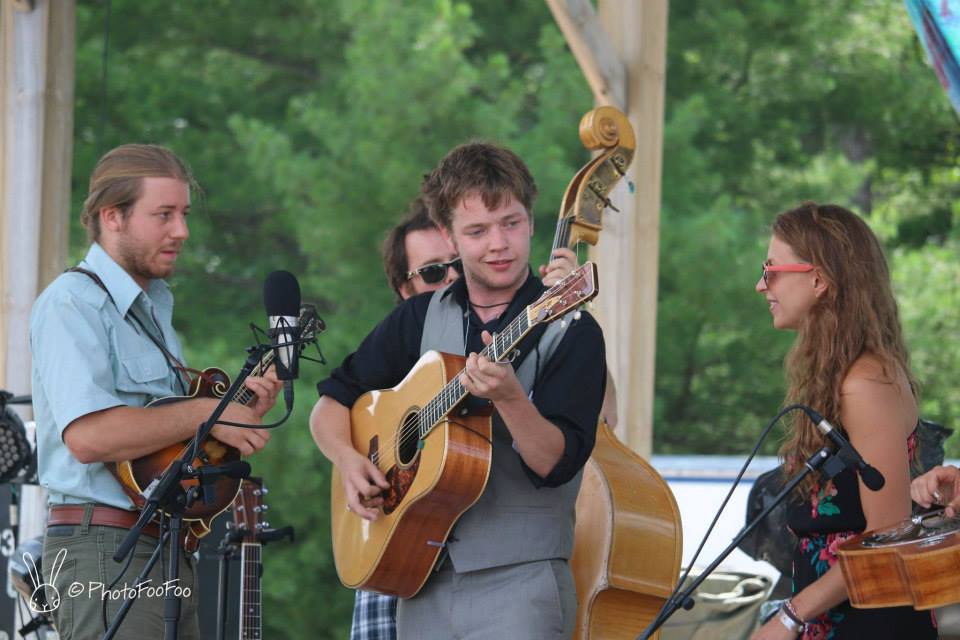 I keep falling in love every time the Hoxey story is told, a little harder every time.  It is tree love, not free love.  It's the lyrics from Lindsay Lou… "Takes you back in time, take it with you when you go…"  I'm spilling with appreciation for the beautiful weekend.  Hope to see you there next year!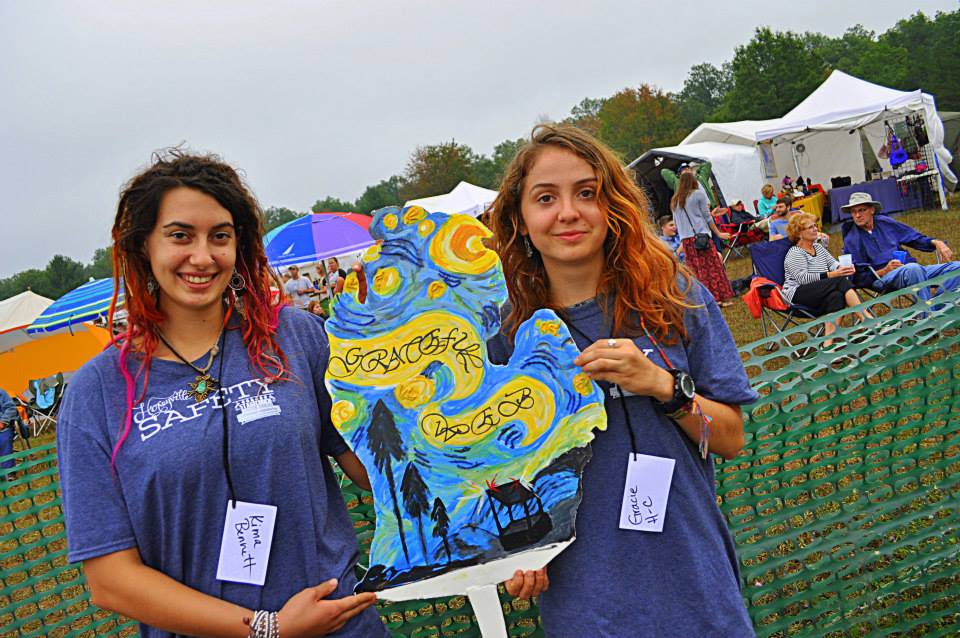 Check out more photos from Hoxeyville 2014.