The Infamous Stringdusters—mid-stride a strong driving, country-wide, Grammy inspired tour—came rolling through Portland's Crystal Ballroom breathing fire March 9th, and smoked the house.  With the Stringdusters receiving well-deserved coverage from news media, music magazines, professional writers and PR firms, Grateful Web looked to the fan for the "real story."  I recently contacted Gail Lordi, whom attended the show with her husband, Kliff Hopson, and was kind enough to share her pictures and videos from their Duster experience.
So . . . the Stringdusters.  How was it?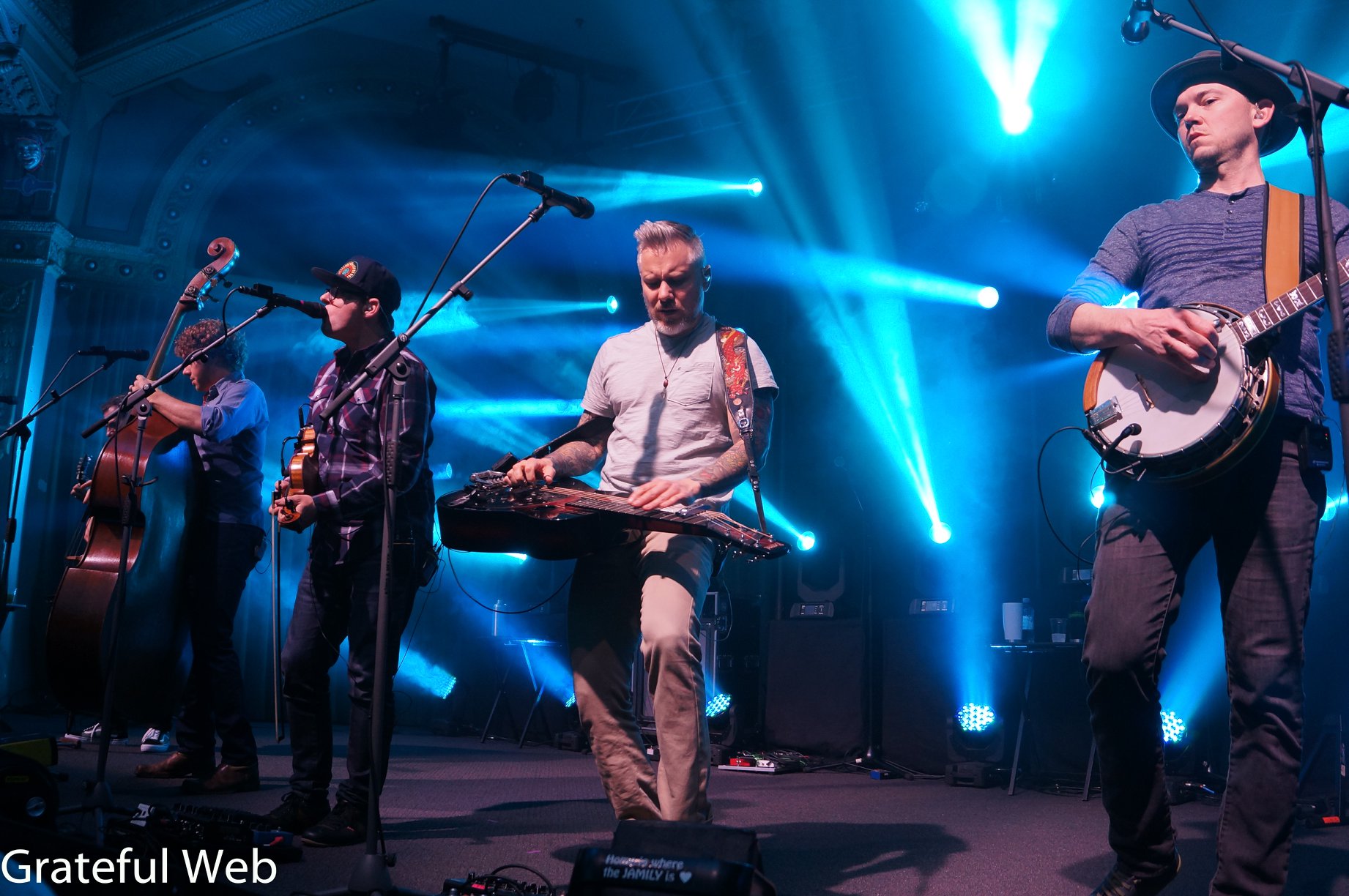 Incredible!  Absolutely amazing.  The Dusters totally rocked!  They're such phenomenal musicians.
That is the word.  And at the Crystal Ballroom, no doubt.
Way fun!  The band members were incredibly in synch, and truly jammed their hearts out.  These guys are so worth seeing live!  Kliff and I feel so fortunate we were able to see them at the Crystal Ballroom.  Kliff wanted to make sure you knew the reason the videos are a little bouncy is because the Crystal Ballroom has a fancy, bouncy floor—which is really exciting to dance on—though keeping the camera steady was a little tricky, but thoroughly enjoyable since the Dusters were so captivating.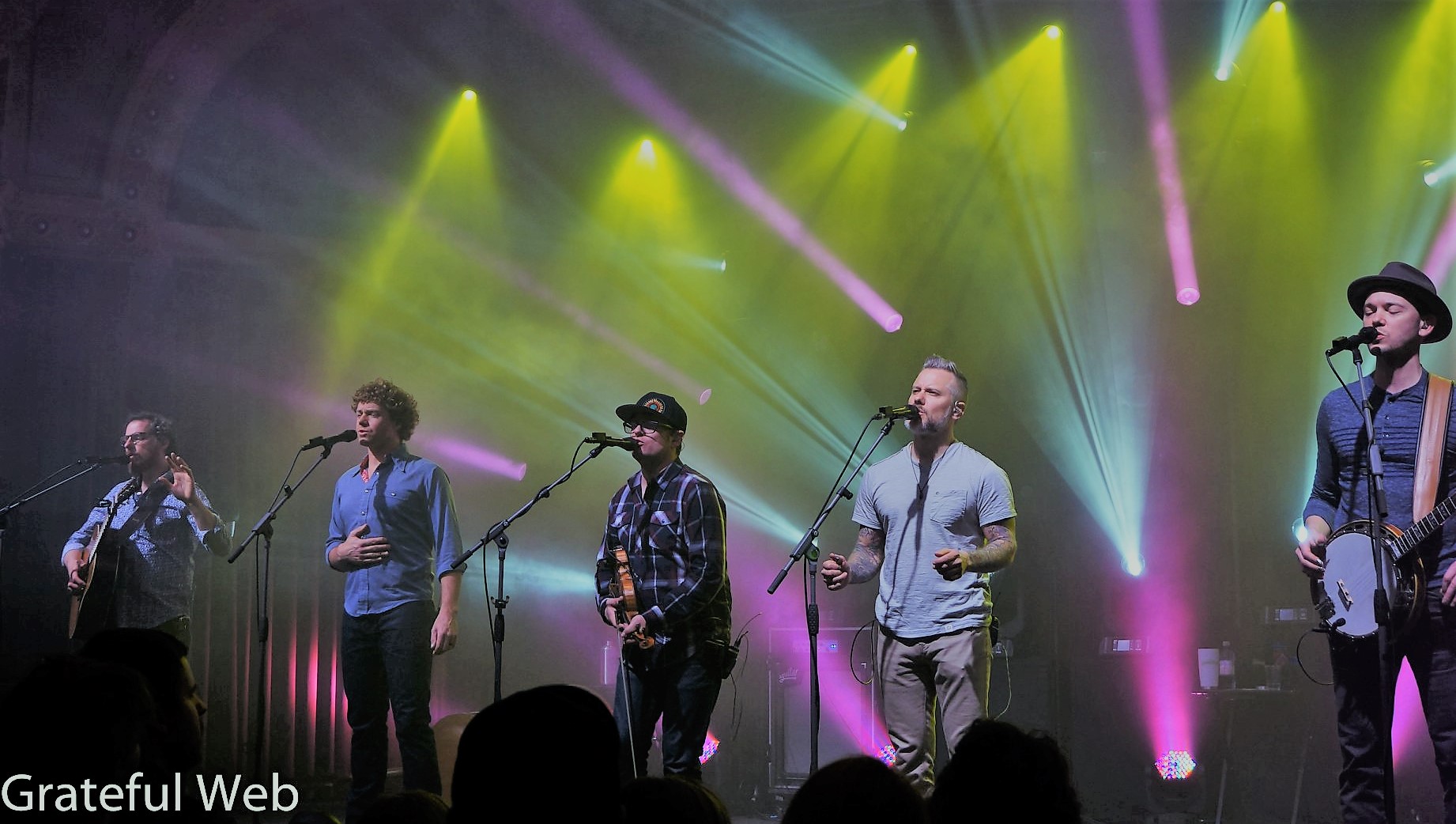 I understand this was your first Dusters show.  How was the music?  The set list?  What did you think?
I enjoyed all of their songs.  They put an exorbitant amount of energy and creativity into each of their tunes. You may be able to tell by the videos.  Kliff said he thought most of their original songs were mixed meter, which was quite impressive.   He and I absolutely loved all the covers they performed: Stash by Phish, Fearless by Pink Floyd, Not Fade Away, and an awesome encore, Ophelia, (a cover of the Band, if I recall right).  They did that with the opening band, The Last Revel.  And Mimi Naja from Fruition.  Check out the photo! You can see how much fun they all were having.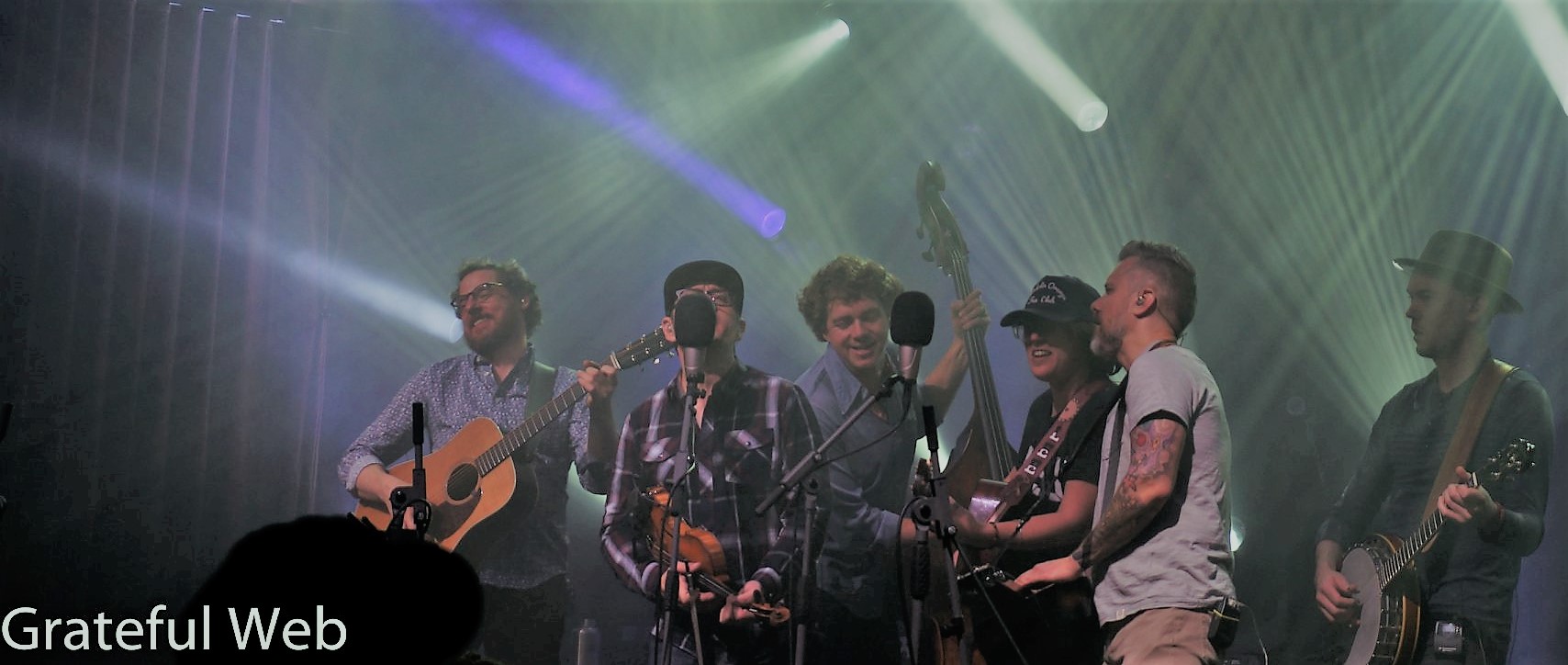 Was the crowd pumped?  How was the vibe?
The audience was loving it too!  If you ever have a chance to see these guys, it's one heck of a jamming good experience!  They are individually such incredible musicians!  So tight.  You can see they highly inspire each other in all their jams together.  They were vibrating at a level that went beyond.  They just have the skills that take bluegrass and indie jamming to new heights.  I think it's the way they collaborate.  It allows their music to reach out for new levels of evolution.  They were totally bonded, blended, and expressed this artistic talent—individually and as a whole—that moved the audience, that allowed us to fully appreciate their valuable talents.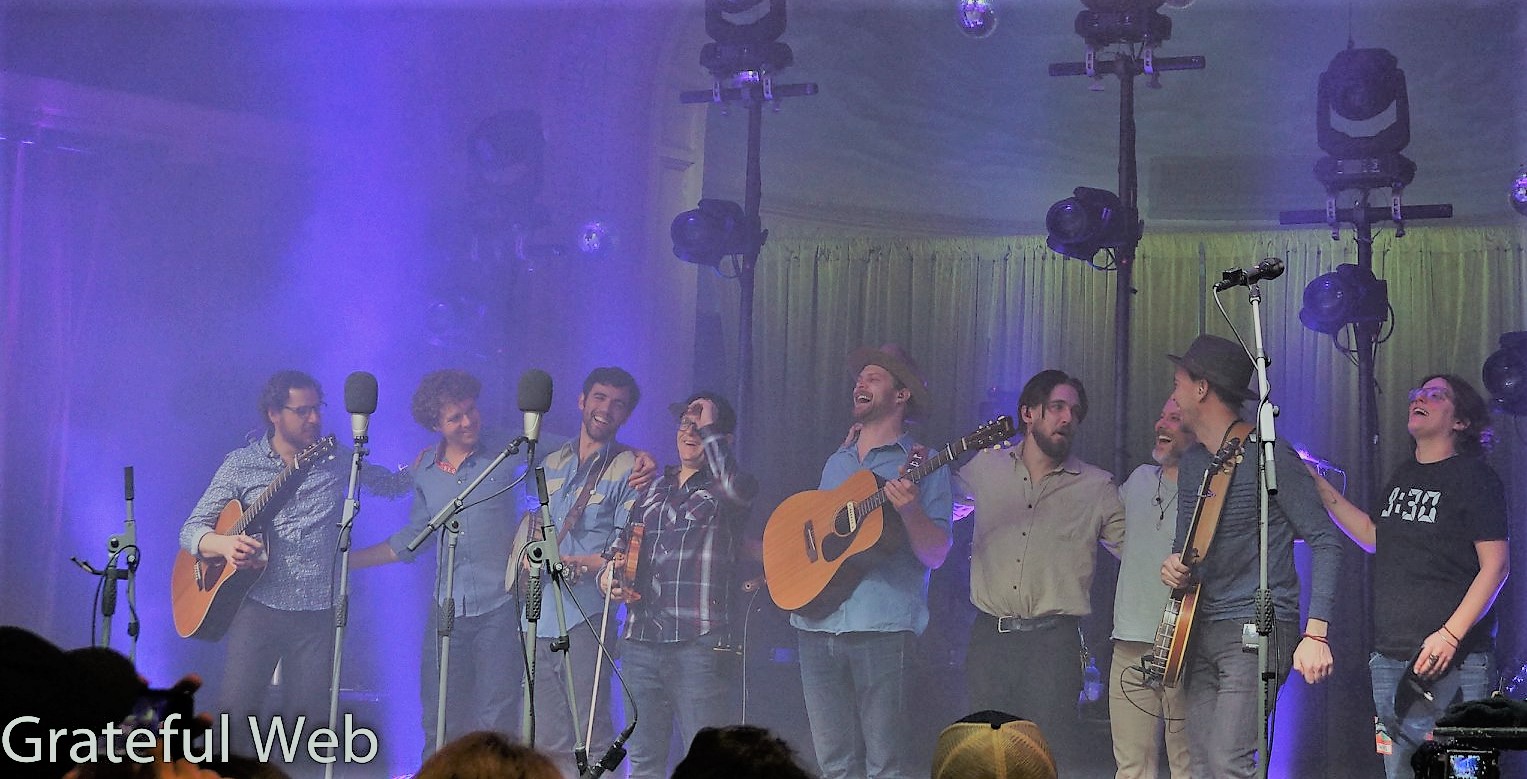 Wow!  Sounds like you came away with quite an impression.
Oh!  The light show!  I don't know who did that, but the light show at the Crystal was extraordinary, too!  The Portland crowd loved the show, as did Kliff and I.  I hope you get a chance to see them in the near future.  To see them is to appreciate them!
"A leaf of all colors plays a golden string fiddle to a double-e waterfall over my back."