The Infamous Stringdusters have a long storied career as a band spanning sixteen years of musical magic. You can say they are traditional folk musicians with bluegrass roots and style, or you can simply say they are the masters of jam improvisation and all things in-between, and wherever the music lands on your soul is where it lives and grows into your own personal utopia. Andy Hall (dobro), Andy Falco (guitar), Chris Pandolfi (banjo), Jeremy Garrett (fiddle) and Travis Book (double bass) are friends, powerful friends with deep respect for one another and each others abilities as musicians. You can't be a band for so many years without the wisdom of each others personalities and creative souls. The Stringdusters are a band for each other and a band for the people.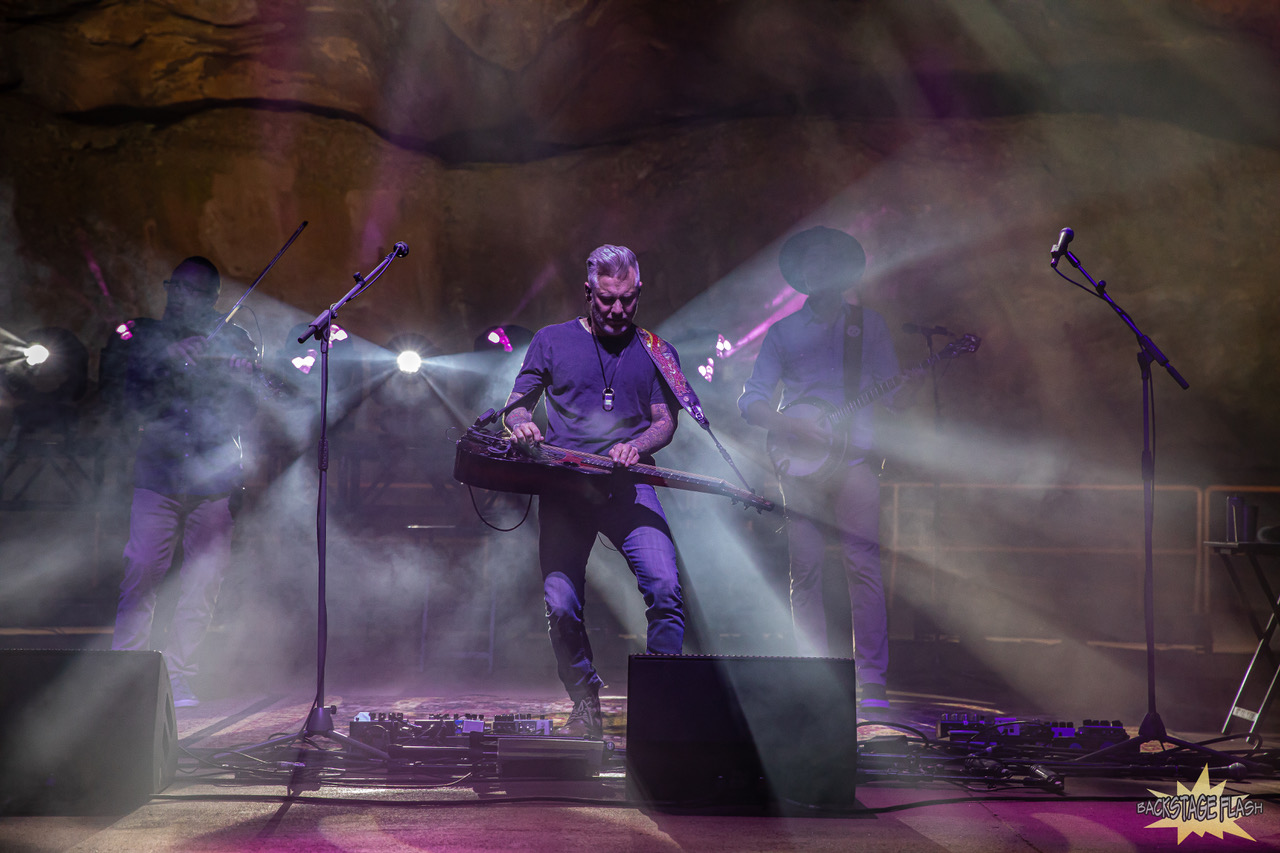 The band lives for the live performance and they record music with the live show in mind and how the material will carry over to a live audience. I would suspect that some songs are better in smaller venues and other songs travel farther in larger environments. No matter where you see this band you can rest assured you are in for something a bit different that is constantly evolving on the musical adventure that they bring to the open armed audience each night.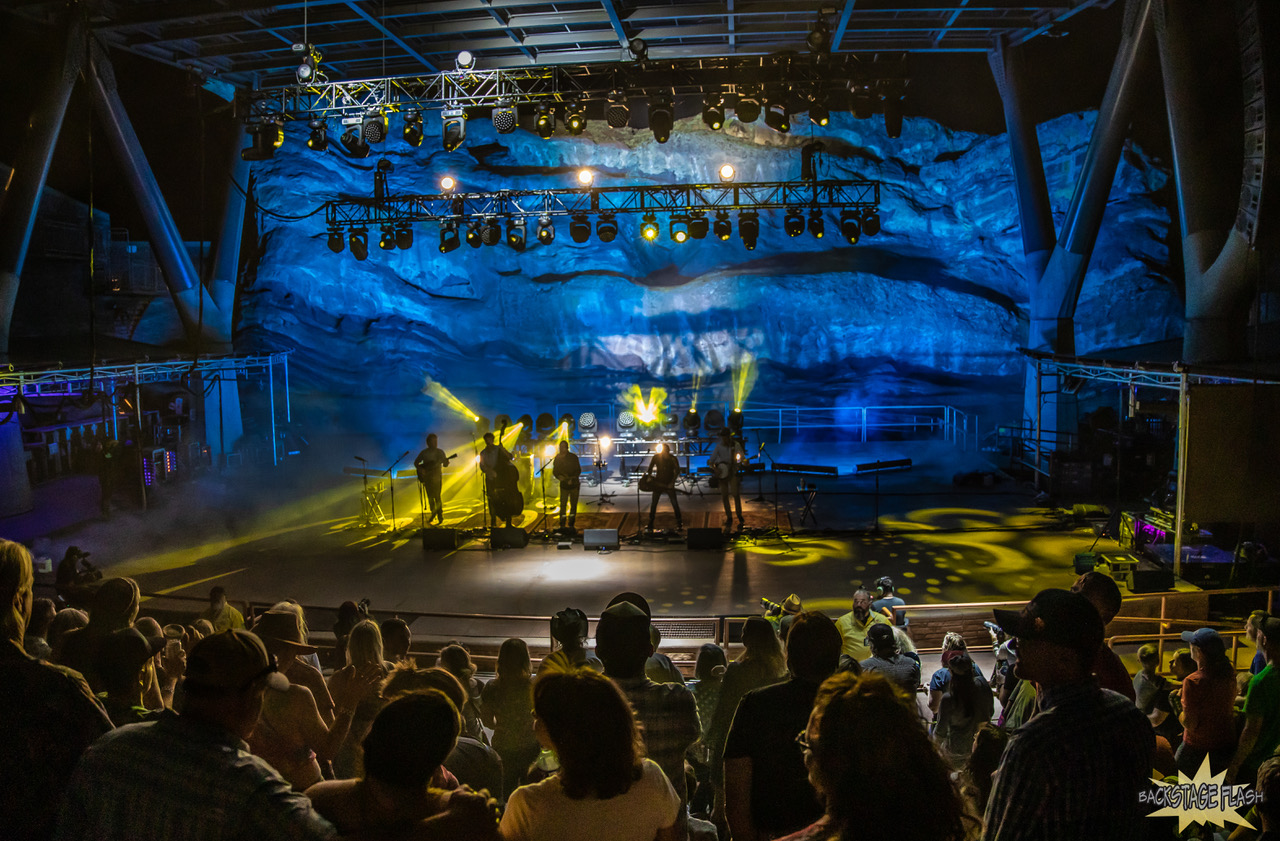 The highest musical achievement other than melting faces and minds with precision performed shows and a catalog of music spanning nine albums, they also won a Grammy Award in 2018 for "Best Bluegrass Album". This achievement is decided by all musical professionals and is regarded as the highest honor in the music industry. They have won many awards and were nominated for two other Grammy's in 2011 and 2022, but the biggest award goes the bands own personal commitment to the music and their loyal following of fans. This band omits pleasure and perseverance and they have captured the hearts of many and many more to come.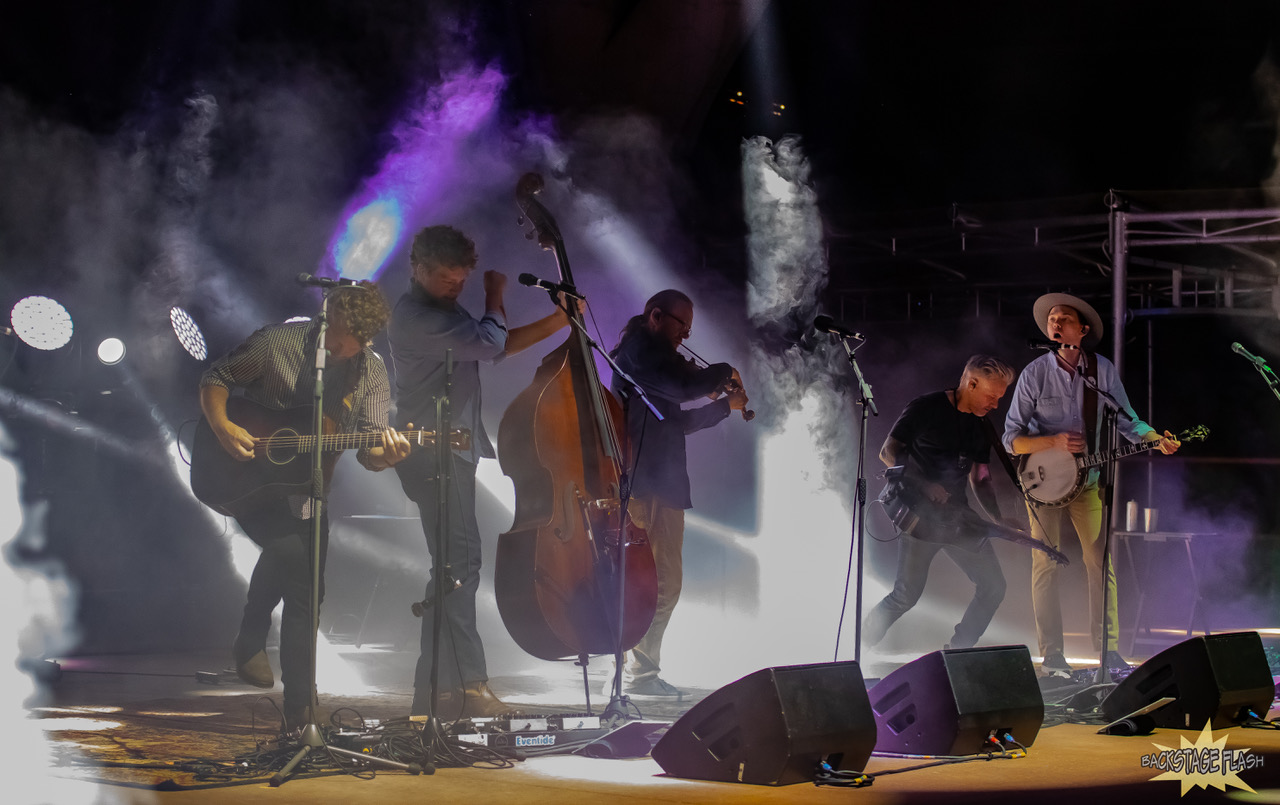 The latest offering from the Stringdusters is their ninth studio album "Toward The Fray". This is the bands first album with drums. The album was pandemic-born while the band was separated during lockdown, so the songs were written separately, with many phone demos exchanged in between. The world was and is still going through many transitions that have hit us all in many different ways. This album takes an open minded look into what's happening on the planet and to the human race. "Toward The Fray" asks a lot of questions, and gives answers from a personal perspective of how events high and low are effecting each member of the band.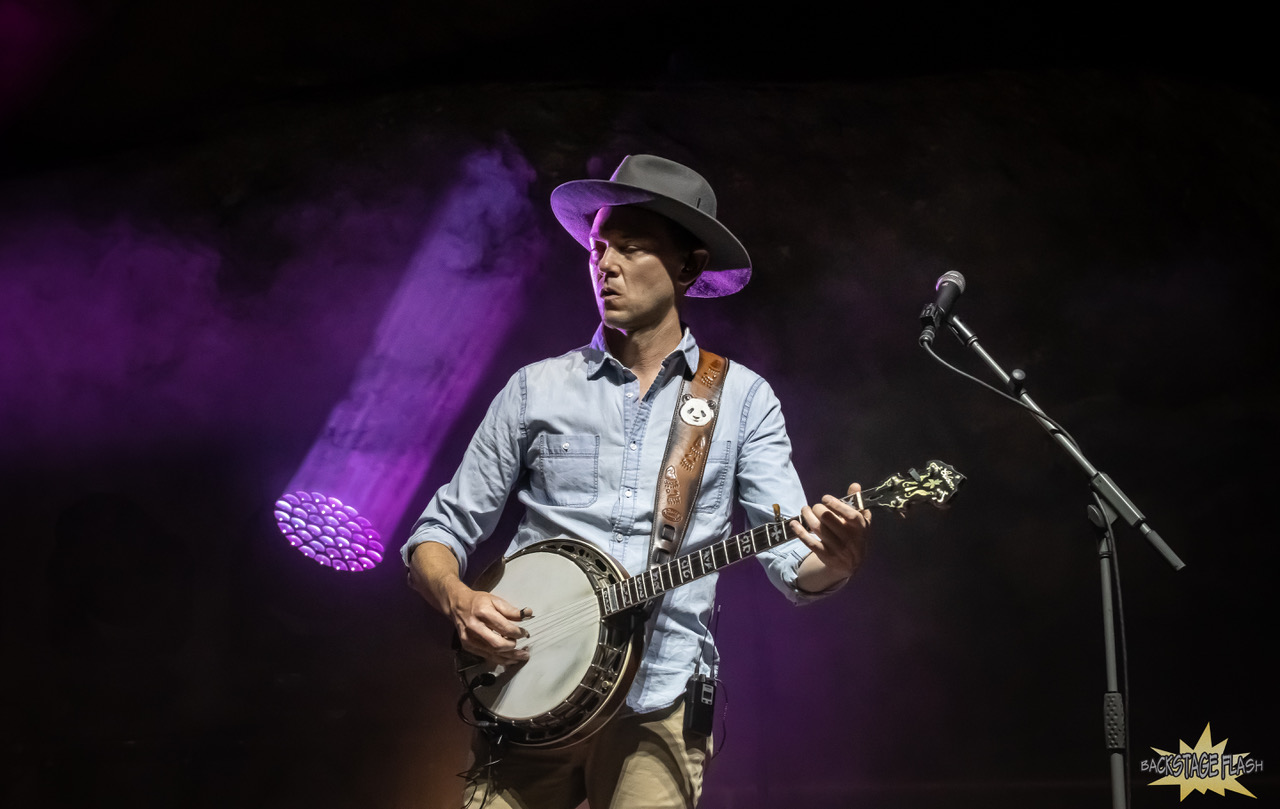 The introspective writing approach to this album is a defining look into our lives together as brothers and sisters in an ever changing world. The words are an out pouring of love and compassion for the human race. It has vulnerability, sincerity awareness, and honesty. It takes a sobering look at what has gone down these last few years. The band wrote about these issues, they care about them and have shared their point of views with us through music. It is a wake ups call for the human race and Lord knows we need it. Thank you Stringdusters for taking the cultural responsibility to write the truth about what is happening and to confront it straight toward the fray.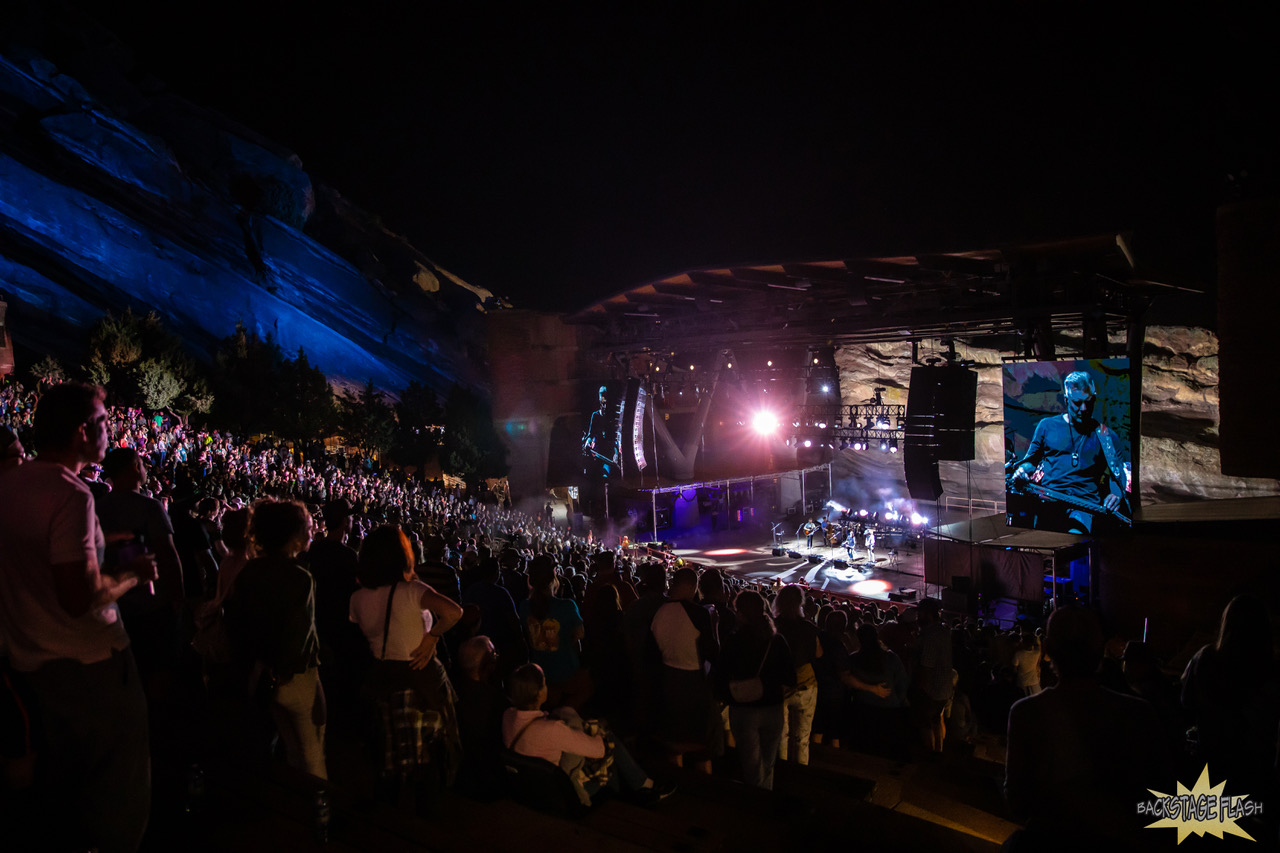 The weather was amazing last night and the evening got off to a great start with The California Honeydrops and Karina Rykman warming up the crowd. When the Infamous Stringdusters took the stage the place went nuts as the masters of all things stringed jumped right into "Toy Heart", the perfect song to start the set. The band sounded tight and tour rehearsed as they picked their way into the hearts of the dancing crowd. As many of you may know Andy Falco is not appearing on this leg of the tour as he and his wife Jasmine are taking care of their new-born son Teddy who had complications shortly after birth that required surgery. Teddy is expected to make a complete recovery. Filling in during Andy's absence is guitar player Jon Stickley and he is one fine player and is filling the role just fine.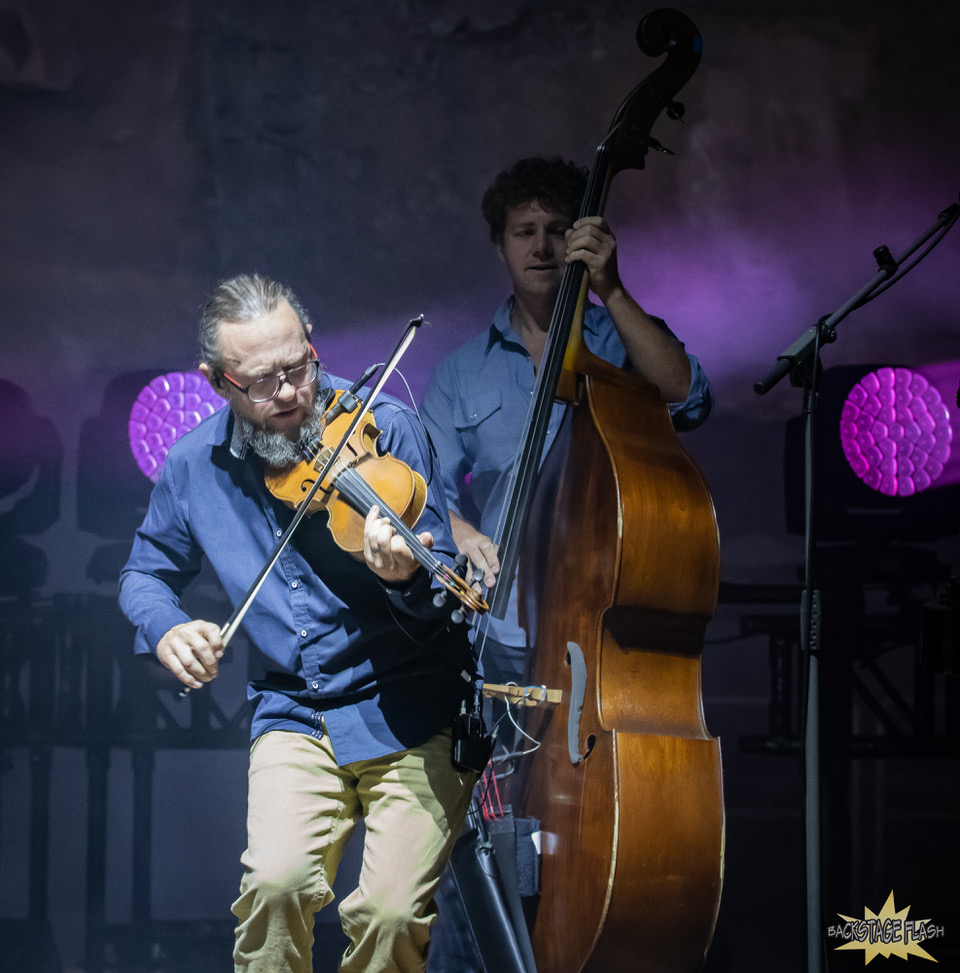 The set continued with many crowd favorites, "I Didn't Know", "If Yer Gonna Love" and "Drank". Each member of the band is a gifted player and soloist and they all took their perspective turns showing the crowd their individual skills. There is a lot of individuality in the Dusters as well as an extreme cohesiveness among them. They played with precision and style with great exploratory fashion and adventure attached. With the set building momentum with each number the crowd was growing more and more excited and vocal. The sound bounced off the giant monoliths with great energy and clarity and its easy to see and hear why Red Rocks is probably the best venue on the planet.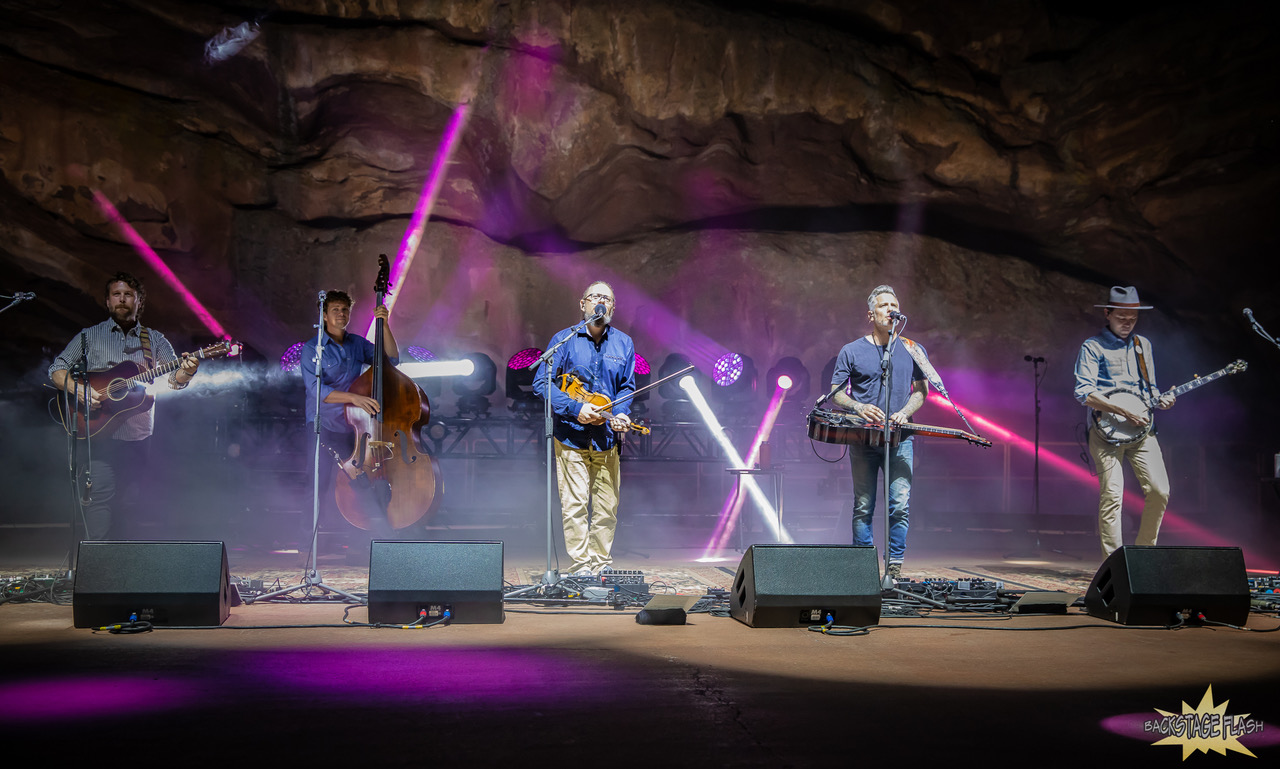 Paul Hoffmann from Greensky Bluegrass joined the party on mandolin for "It'll Be Alright" and "Living Over" (Mando Jam). It was a crazy night of picking under the stars, the band was excited as they gazed upward at the joyous fans and there was a lot of energy bouncing around the amphitheatre. Phoff, Rykman and the Honeydrops joined in for "Rise Sun" and "I Shall Be Released" the two encores to close the night.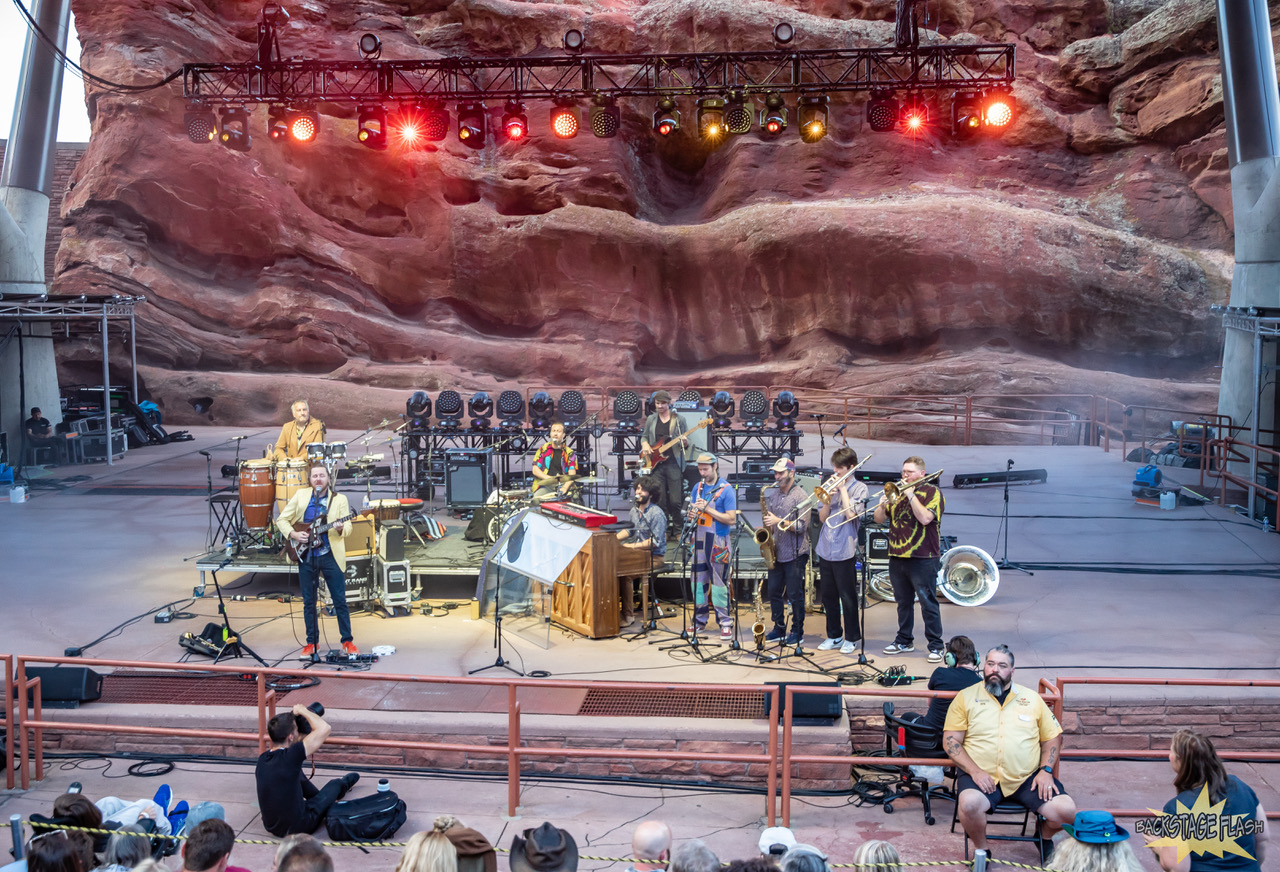 The California Honeydrops played before the Dusters took the stage and simply brought the place to its knees with soulful R&B vibes. They do not adhere to a set list, so what I can say is each number was delivered with sincere emotion and expert musicianship. The horn section with double trombone, saxophone and tuba rang out loud and clear as the band is heavy on brass.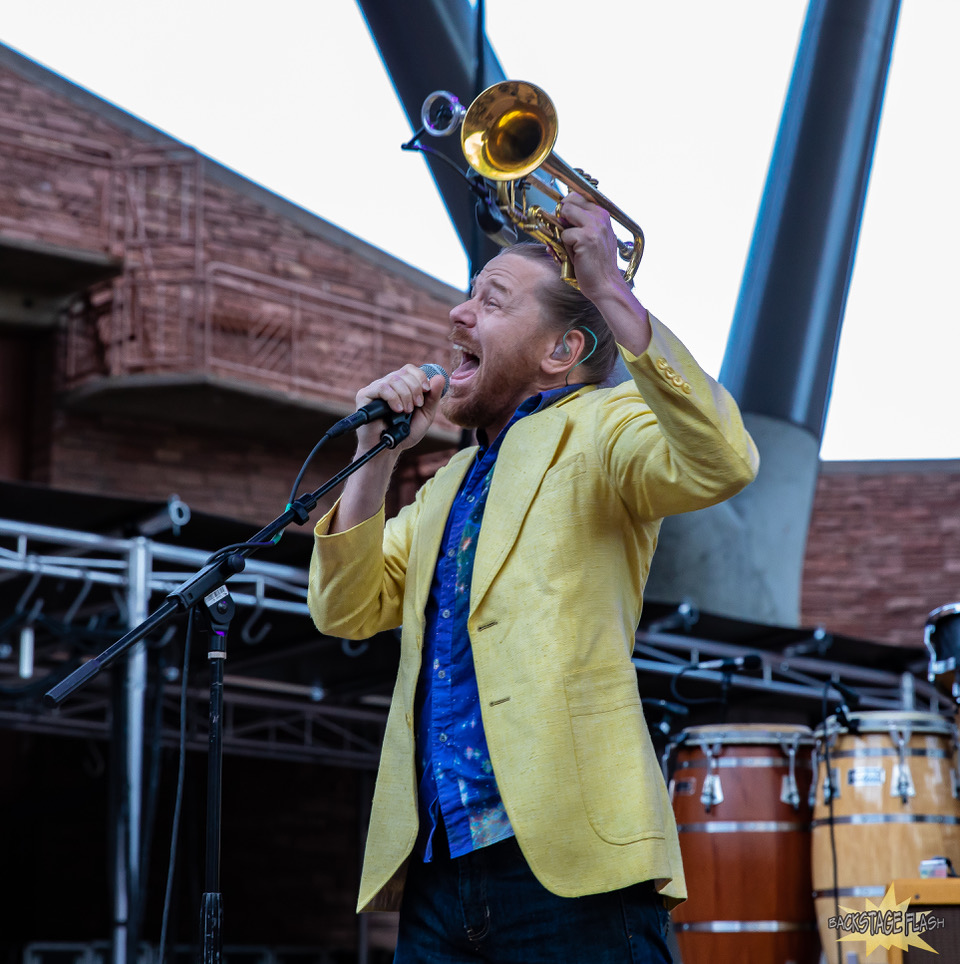 Lead singer Lech Wierzynski's voice was clear and crisp and cut through the audience with razor sharp accuracy and impeccable tone. Lech also plays trumpet and guitar on select numbers. The mix of genres from blues, soul, R&B and a New Orleans style are punctuated with piano and trumpet rhythms that are cool and flowing deliveries of great instrumentation by all of the members of the band. The Honeydrops are constantly exploring their many collective talents during their live set, with improvisational skills and the ability to adapt to what each member is doing at any given time. They were sincerely fun to watch and gave the crowd a great high energy set of joy.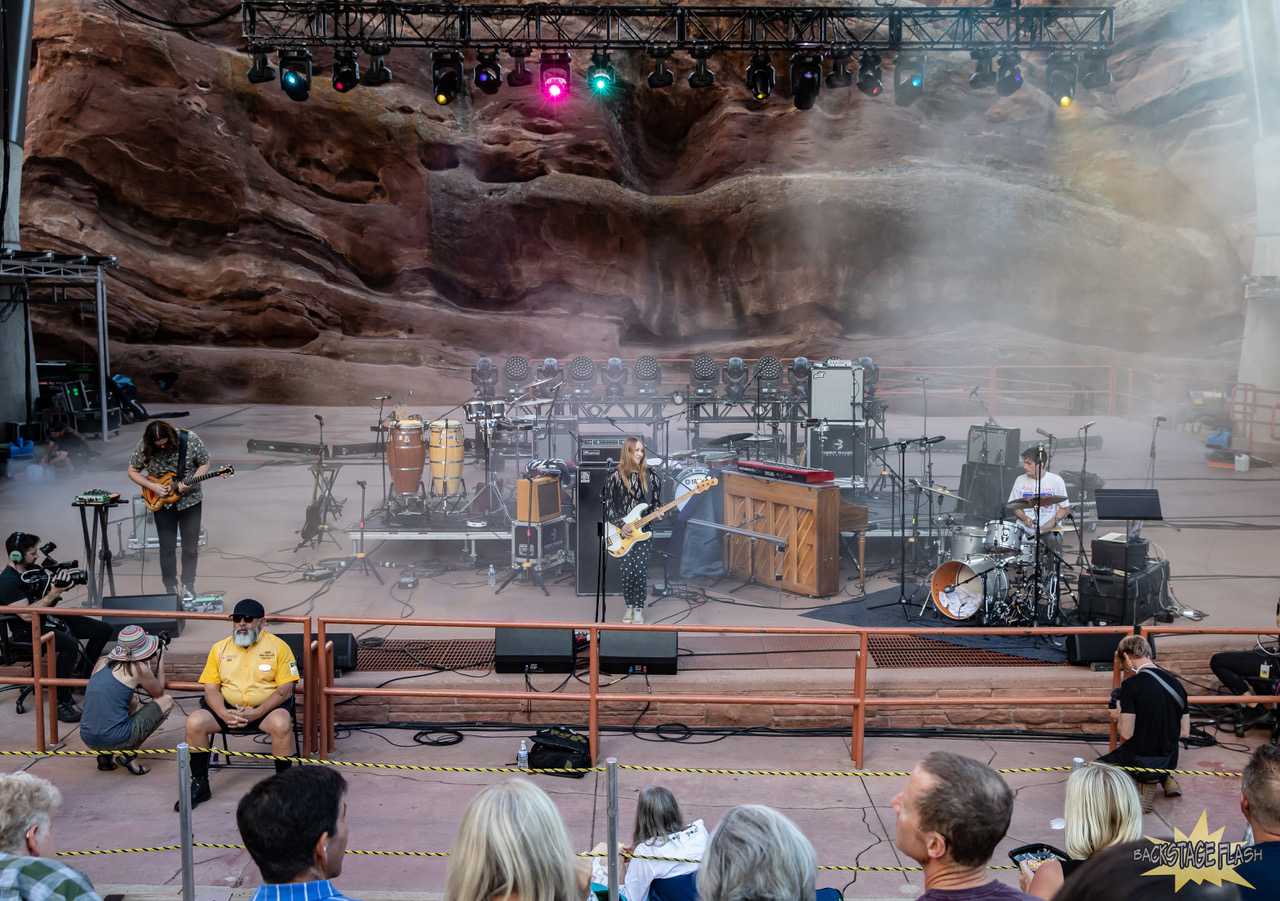 Karina Rykman opened the show with fire in her heart and amazing passion for her craft. She and her band had never been to Red Rocks, let alone performed there. They were extremely excited and happy. Karina is a an amazing bass player with abilities beyond comprehension. She plays big round chords, thumb slaps and traditional style of bass guitar. The band was largely instrumental with a handful of tunes sung by Karina. The vibe is heavy rock, funk and extremely melodic arrangements that have searing guitar driven rhythms and seriously heavy bass lines and heart pounding drumming. Each song sounded different and took on its only style.
Rykman has amazing stage presence and bounced around the giant stage like a kid on Christmas opening up a new bass guitar. The set was heavy, fun and extremely well received by the audience. They played "Psycho Killer" by the Talking Heads and everyone was singing and pushing the energy right back to the stage. Rykman has a power trio with amazing talent and we can't wait to hear more.