Unless you've passed through Los Angeles or attended a Skull and Roses Festival, the annual Ventura Fairgrounds gathering of Dead Heads and bands playing Dead music, you probably don't know too much about the Alligators….this needs to change.
The Gators came into being because Chris, the promoter of Skull and Roses, had a problem—and a vision.  The vision was:  "Every Dead Head gathering needs some Pigpen."  The problem was that one of the bands couldn't make it to S & R #1.  The visionary solution was to gather together some of his friends and have them play Pigpen songs…bingo.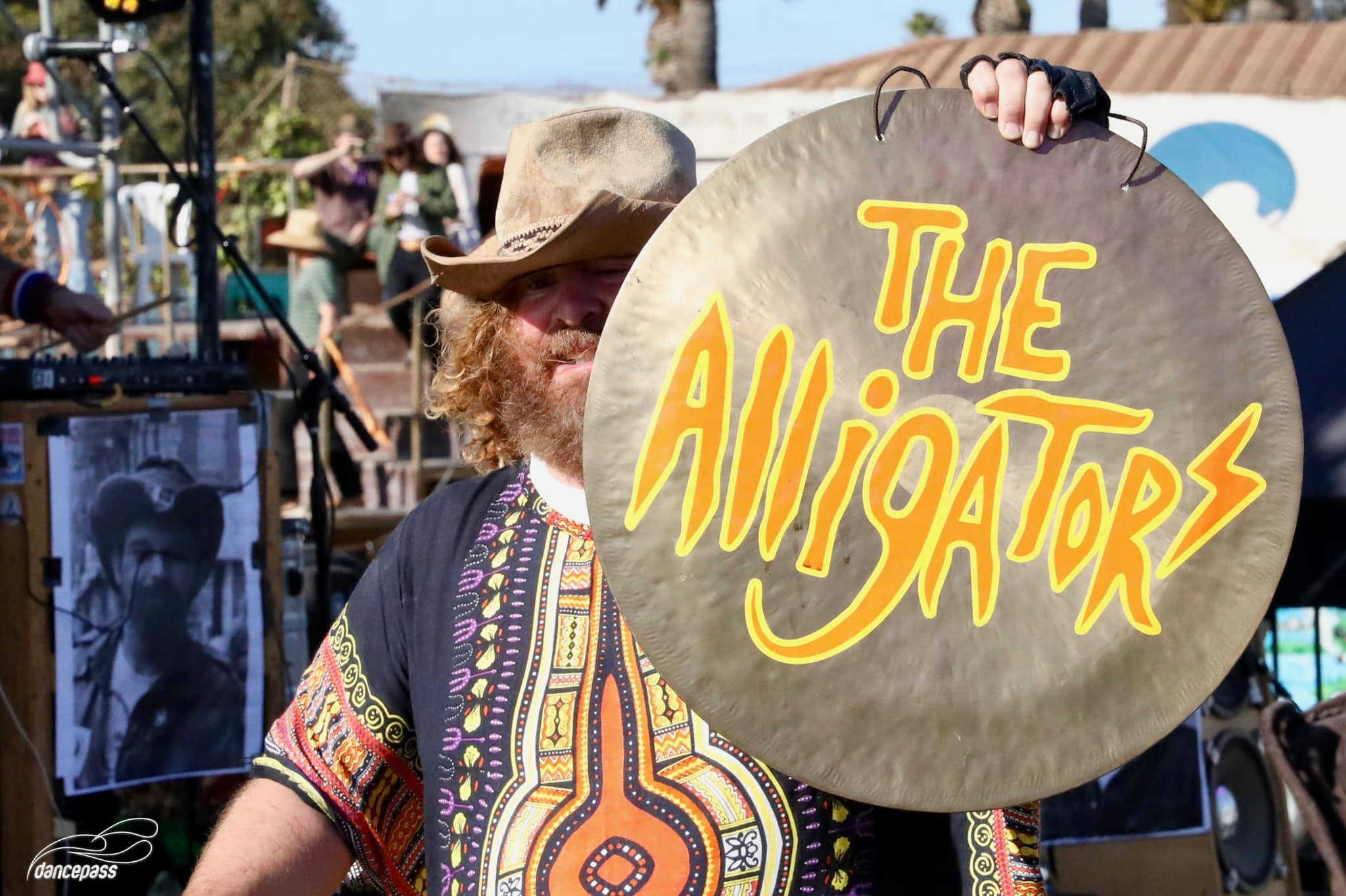 From the beginning, the Alligators rocked the joint…which may have something to do with the Jim Beam that "Pete Pen" (Pete Carona) hauls up on stage—and let us add that while he sings the songs with the true spirit, it's not an impersonation.  Instead, it's a high-octane, whiskey-soaked party that celebrates the too-rarely-played Dead songs associated with Ron "Pigpen" McKernan.  How can you miss?
The band features Stevie Ravioli on rhythm guitar, Steven "Kim Chee Warrior" Kim on lead, Berkey Gator on keys, J.J. Gator on bass, and Richard La Chomp on drums.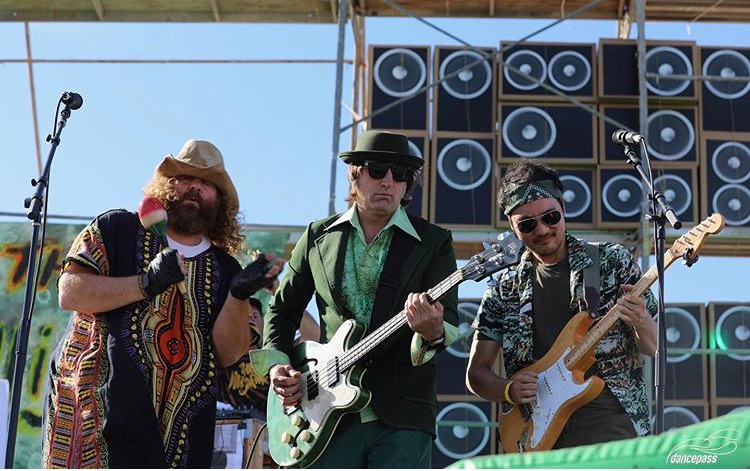 In their own words, the Alligators play year-round, spreading the gospel of fun-loving, ass shakin' Boogie Woogie Swamp-rockin' Jam Music. But who needs words:  see and listen to their debut video, "Hard to Handle," on their site at www.alligators.love.
To see them live, but virtually, at the free June Lake Jam Fest, 9/11-13, go to https://junelakeloop.org/calendar/june_lake_jam_fest_5