After hearing about how much fun J2G's previous super jam shows (The Dance Party Time Machine) turned out without being there, I was not going to miss this one. Even with Zappa Plays Zappa playing across town, I chose to take my ladies to sushi and then to the Love Shack. No disrespect to Dweezil because I have seen them several times and even got my lady his autograph the last time he came to Denver. Needless to say, J2G knows how to throw a party! No one exaggerated a bit when they told me how fun these events are. This was truly an all-star jam at its finest. I cover a lot of live music and work for a recording studio, and I cannot tell you how many new amazing artists I found at the Love Shack. There were many familiar faces on stage like some of the best in the business on their instruments. Garrett Sayers (the Motet) and David Murphy (STS9) killed it on the bass, as Allen Aucoin (Disco Biscuits) and Dave Watts (the Motet) were as automatic as the atomic clock in Boulder. Ryan Jalbert (the Motet) is quickly turning into one of my favorite guitar players on the scene. But on this night, I was especially impressed by all of the amazing vocalists that belted on that stage, most of whom I'm embarrassed to say that I never even heard of until that night.
We all knew that it was going to be a late night because no parties at Cervantes Masterpiece Ballroom end early. It is one of my favorite indoor venues in the state. I love the laid back feeling that Cervantes always projects. The staff there is perfect, and the vibe is always exuding love. On this Valentine's Day 2014, everyone was dressed nicely and feelin' the love. Once the show got under way, the first two male singers came out swinging with an incredible rendition of The Spencer Davis Group's "Gimm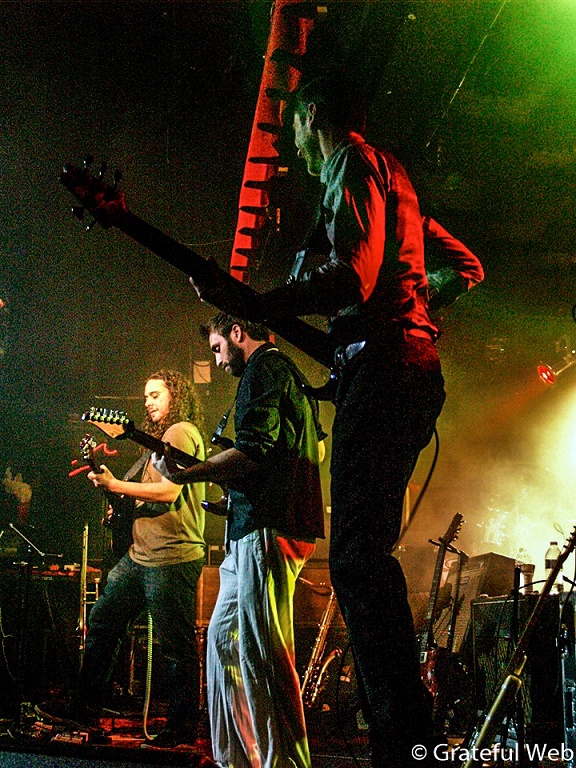 e Some Lovin'" and Jackie Wilson's "Higher and Higher." Both vocalists were amazing, but Jonathon Meadows (The Congress) was religious! Meadows also sang Percy Sledge's "When a Man Loves a Woman" and couple other songs. His voice was a throwback to another time. I talked to Meadows backstage, and I will be seeing The Congress at the Bluebird in April. The girls did an amazing job as well. Such's sultry voice in Tina Turner's "What's Love Got to Do with It" and other songs made the audience fall in love. Futhermore, one of the highlights of the second set for me was their rendition of Beck's "Debra," sung by Dechen Hawk. Vocally, this was an impressive night. The way that J2G brought over 40 musicians from STS9, Disco Biscuits, the Motet, Euforquestra, YAMN, Rose Hill Drive, Fox Street Allstars, Kinetix, The Congress, Octopus Nebula, Tiger Party, Ableminds, Jonah Wisneski, Filthy Children, I am SuCH, Analog Son, Rally Round The Family etc. together to make these shows is captivating and exciting for us as fans of music. The first set included Stevie Wonder, Michael Jackson, and concluded with a spirited Derek and the Dominos version of "Layla."
After a short and fun set break, the musicians were charged for the second set. We took a few shots, and the second set was on fire. It opened with the title of night, "Love Shack." The crowd danced to more Jackson, UB40's "Red Red Wine," and then the soulful sounds of Marvin Gaye's "Let's Get it On." The 80's songs that concluded the set were an amazing sing-a-longs with many musicians on stage to celebrate this day of love and compassion for all. Once again J2G threw the best party of an important weekend, and confirmed for me for sure that I'll never miss one of their productions again. Go to their Facebook, and even catch a ride on one of their shuttles to a show someday. They are great people and run some great productions. Thanks again!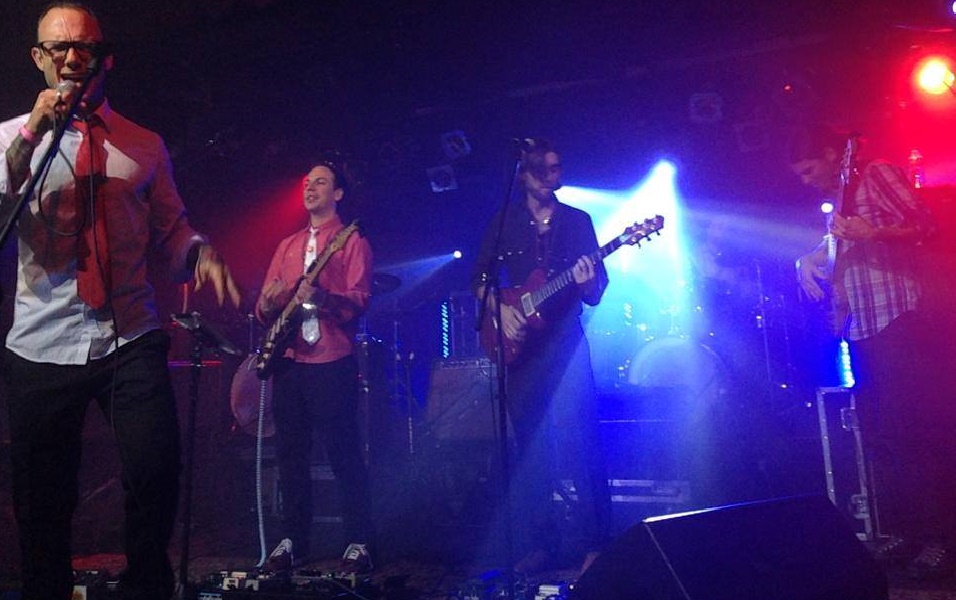 Set 1
Gimme Some Lovin'
Higher and Higher
Don't Do It
Love Will Keep Us Together
You Make My Dreams Come True
Signed, Sealed, Delivered
Love is a Battlefield
Straight Up
When a Man Loves a Woman
The Way You Make Me Feel
What's Love Got to Do With It?
Higher Love
Love Rollercoaster
What is Love?
Ain't No Fun
Layla
Set 2
Love Shack
Walking on Broken Glass
I Want You Back
Debra
Feel Like Makin' Love
Red Red Wine
Groove is in the Heart
Let's Get it On
Crazy in Love
Don't You Want Me Baby
Africa
Like a Prayer
E: You've Lost That Lovin' Feelin'