"It's great to see people's faces instead of looking into a computer; so I'm excited," Jackie Greene said shortly after taking the stage on April 2, when as an acoustic duo he and long-time sidekick Nate Dale serenaded an intimate audience at the ballroom inside the Crystal Bay Casino (CBC), just over the Nevada border from California on Lake Tahoe. The show, Greene's (and the CBC's) first show back before a live, socially distanced and masked audience had a casual, performer/audience-connectiveness to it, and Greene and Dale quickly reestablished their footing on the traditional artist-performs-to-live-humans concert stage.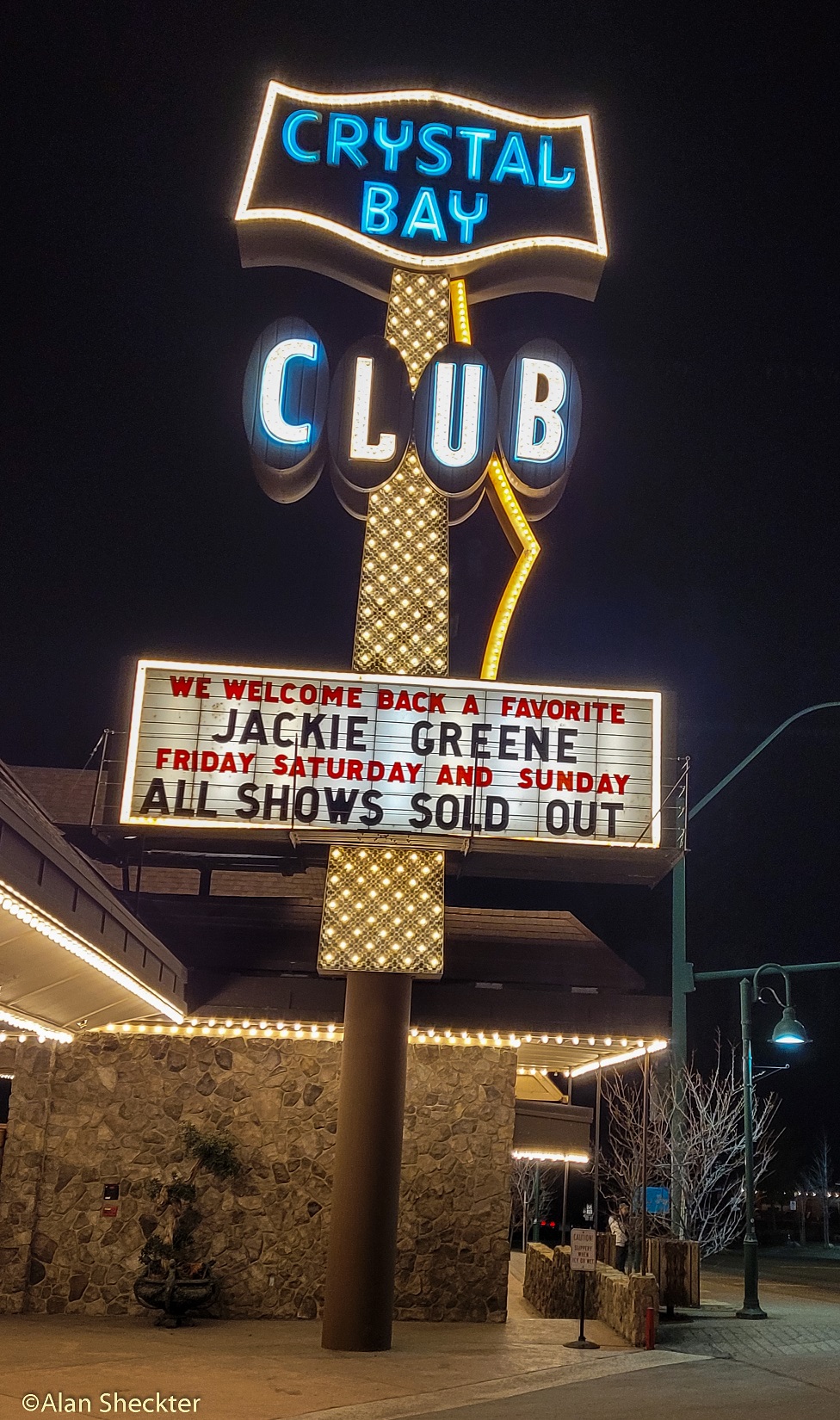 The evening fused Americana, blues, jazz, folk, country and acoustic rock. Greene and Dale ran through 20 songs in a tidy just-under-two-hour performance that successfully, and enjoyably, touched on several styles of material displayed on both original and cover songs that represented just a bit of his musical repertoire, or "canon" as he aptly called it. The show, with Greene on a Gibson acoustic guitar, Lee Oskar harmonica, and Kawai MP-6 keyboard, and Dale doing work on a Suhr electric was composed of about one-half Greene originals and one-half covers. It was a Good Friday, literally.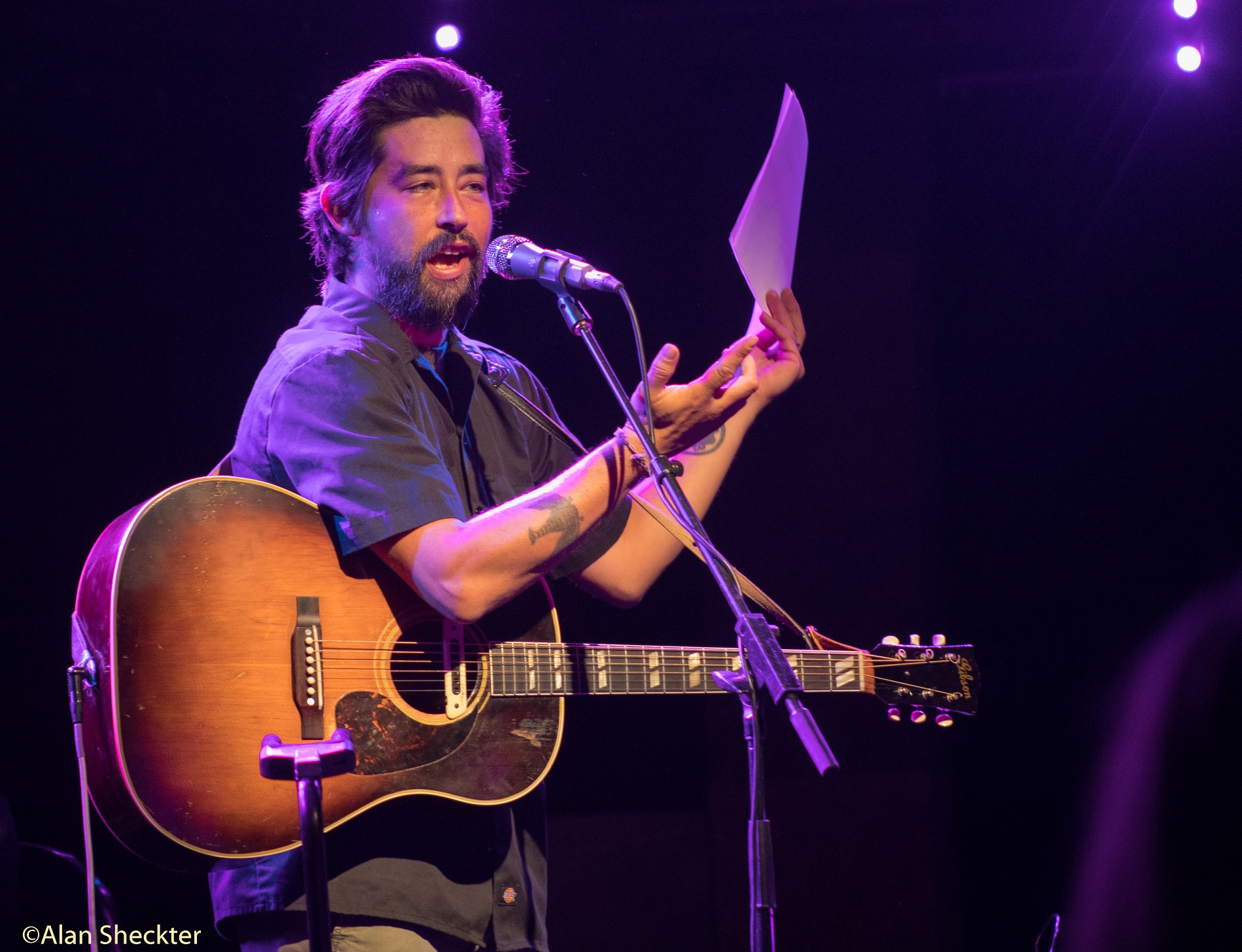 On this night, the set included Greene standards, including "Don't Let the Devil Take Your Mind," and "Shaken," as well as a fistful of selections from his 2002 debut album: "Tell Me Mama, Tell Me Right," "Mexican Girl," "Cry Yourself Dry," "The Ballad of Sleepy John," and the encore, "Gone Wanderin'." A couple of times, Greene asked the audience what they wanted to hear. And when someone yelled, "Mexican Girl," he obliged. "That wasn't on the set list; good pick," he said. "Set lists are always like, what do they say, they're like the speed limit – suggestions."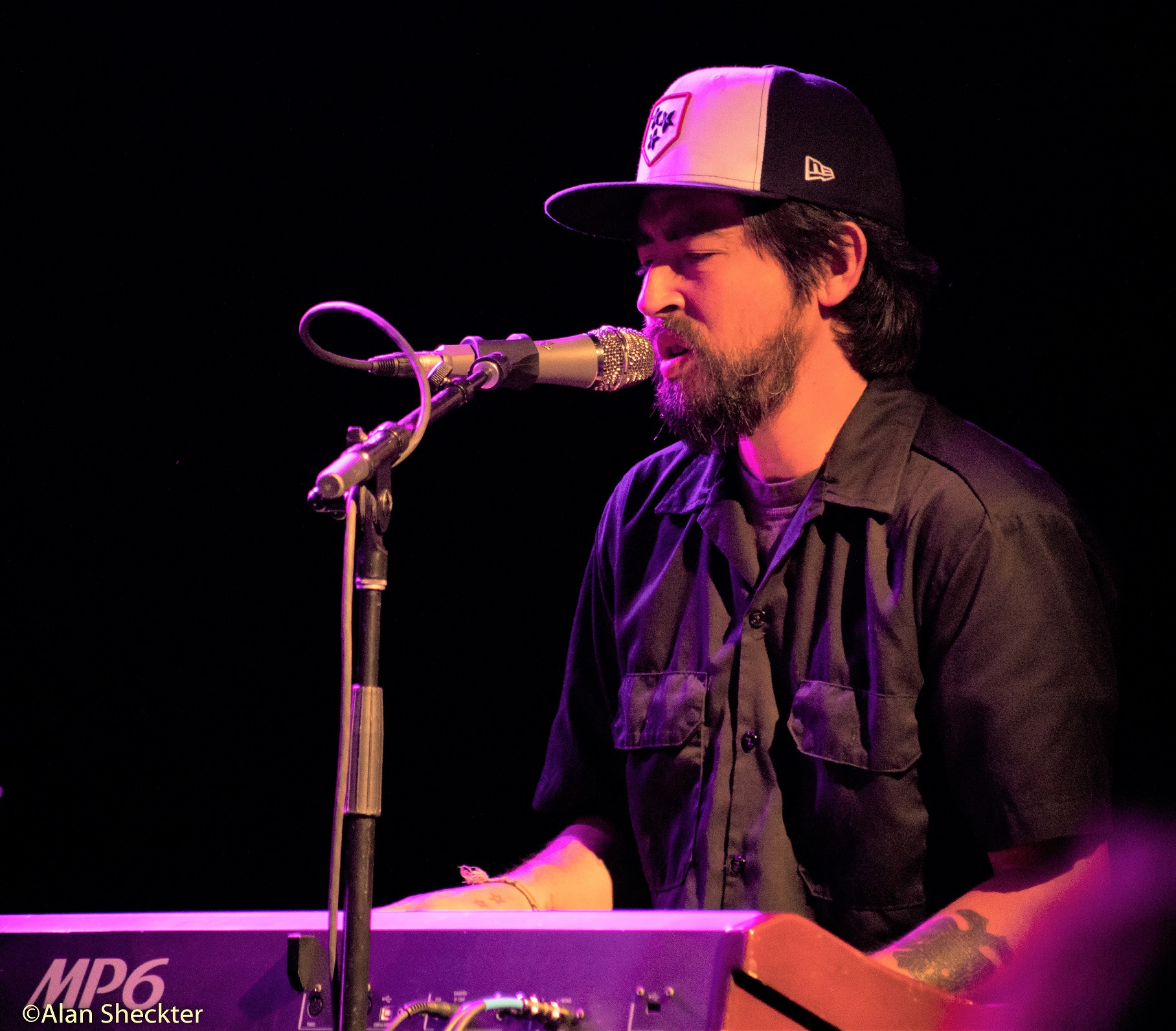 With Greene on guitar and harmonica, the duo opened the show with a newer Greene original, which had the ambiance of an early 1960s Bob Dylan folk ballad. Indeed, Greene and Dale also delivered two Dylan songs, "I Shall Be Released" and "Love Minus Zero/No Limit."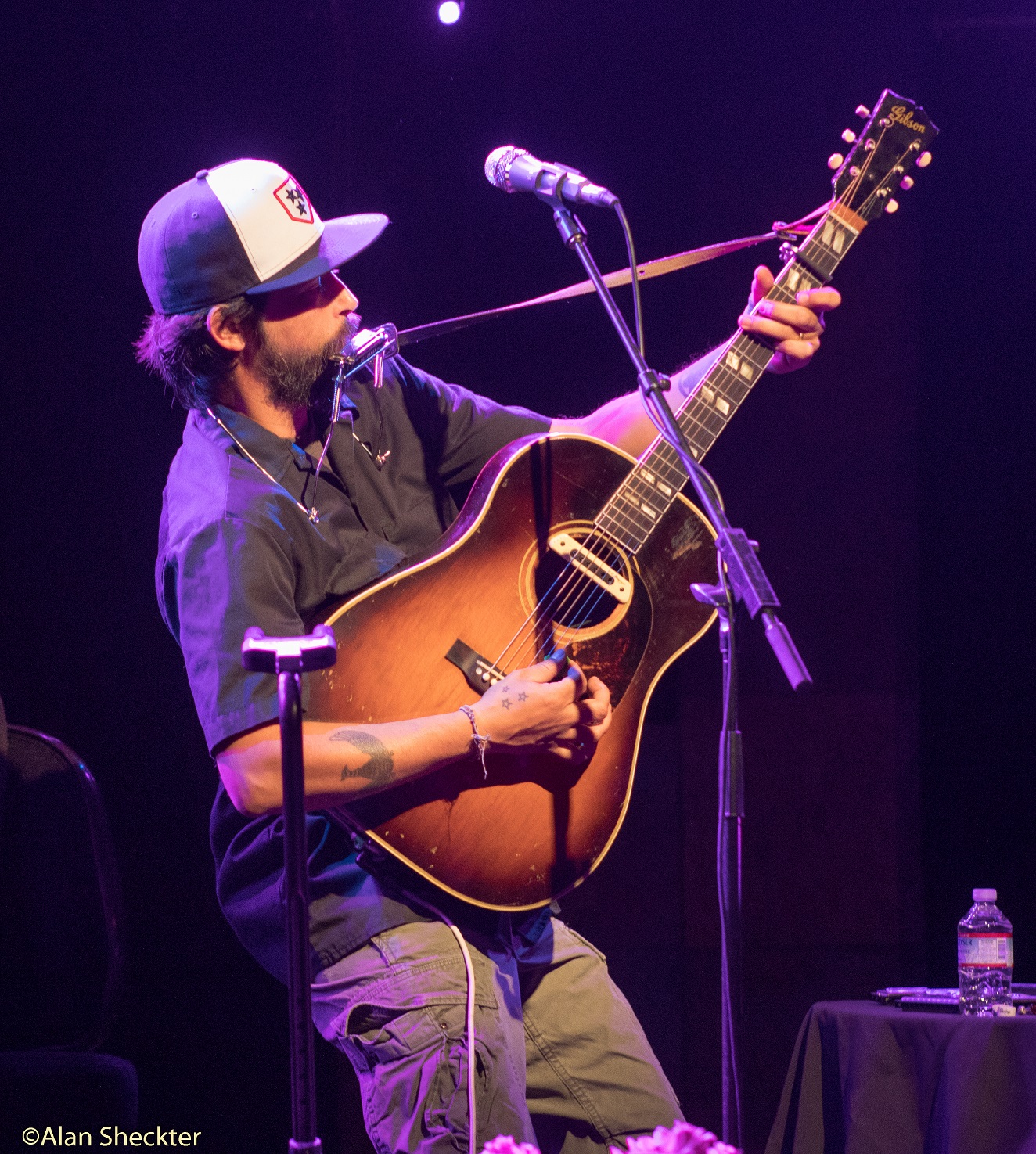 The set was also abundant with a wide range of finely arranged cover versions, specifically Van Morrison's "Tupelo Honey," Merle Haggard's "Big City," and George Strait's "When Did You Stop Loving Me." In addition, the duo offered three heritage songs often attributed to the Grateful Dead due to that band's adaptations: 1) "Death Don't Have No Mercy" by Rev. Gary Davis, with celebrated covers by the Grateful Dead and Hot Tuna; 2) "Peggy O," an old traditional, often called "Fennario" or "Fyvio," and reinterpreted by countless artists including The Weavers, Simon & Garfunkel, and yes, the Grateful Dead; and 3) "Deal," nitpicky here, but the original artist here was Jerry Garcia, from his first album, yet indeed performed hundreds of times by the Grateful Dead..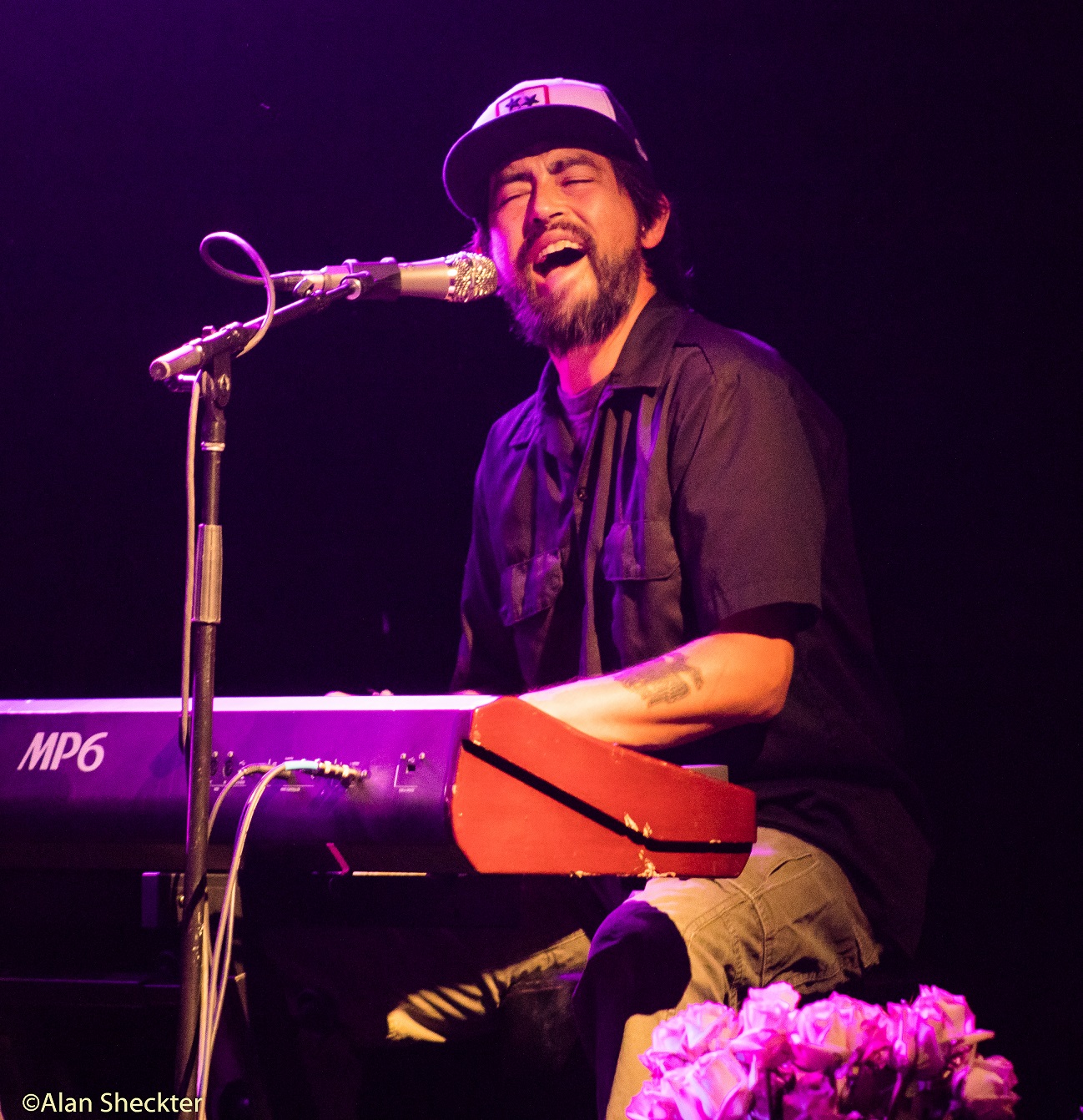 Greene, who cut his teeth in the Sacramento, California, area in the early-mid 1990s while observers and enthusiasts nationwide spread the word that this talented fellow could spin a fine song (music and lyrics), shred on extended blues and rock guitar jams, finely fingerpick an acoustic guitar passage, and was equally adept on piano/keyboards, and harmonica. Greene is also a musical chameleon of sorts, mastering many styles and supplementing Jackie Greene Band performances over the years by playing in the band with the likes of the Black Crowes, Phil Lesh & Friends, Joan Osborne (Trigger Hippy), Tim Bluhm (Skinny Singers), and a trio with Chris Robinson, Bob Weir and Lesh. He even offered for sale his own artwork at shows for a time. Each such collaboration has allowed the singer/songwriter's already large, original body of work to grow wider, and along the way enabled him to absorb and then master many styles and repertoires.  Greene is one of the core artists on Blue Rose Music collective label.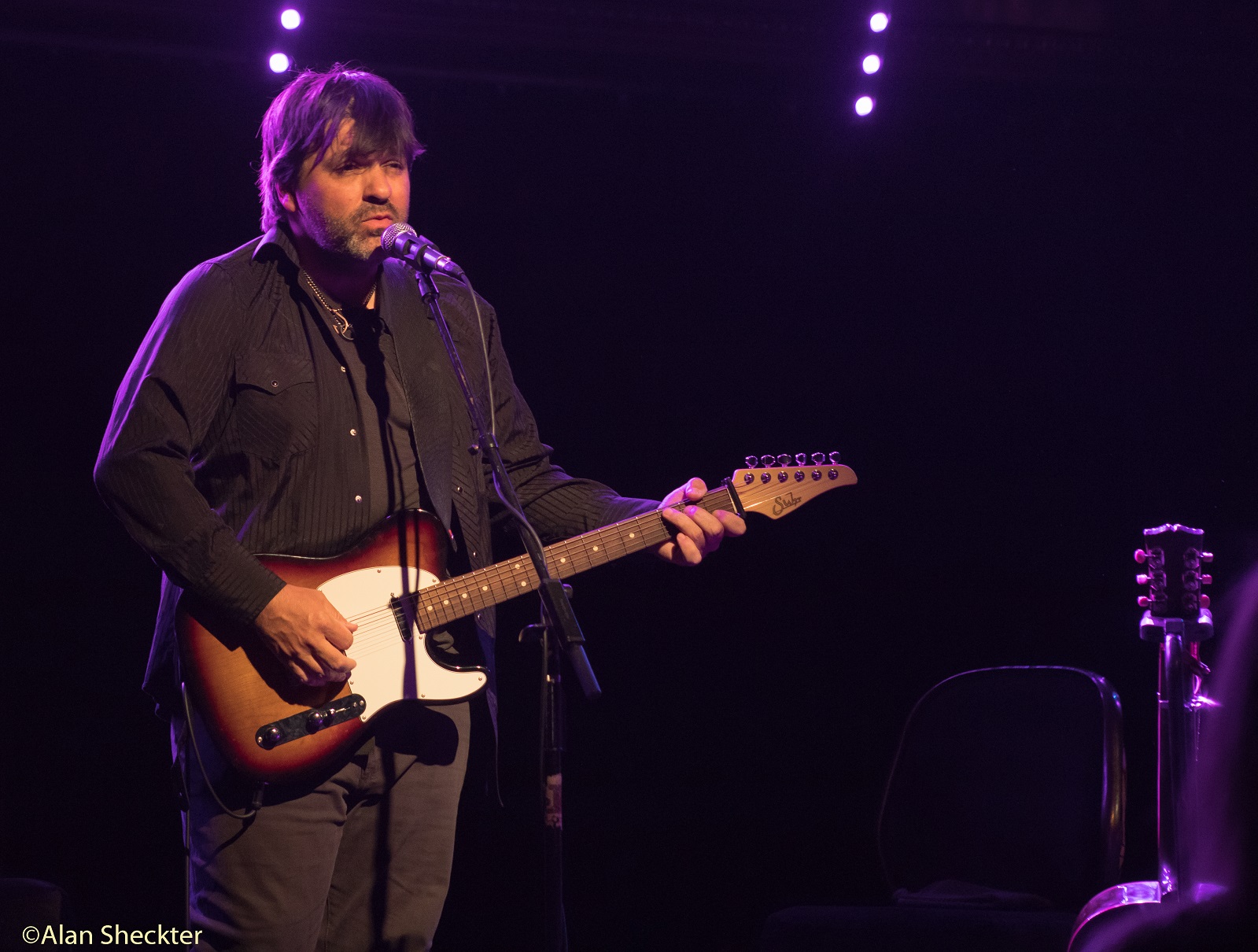 Dale's low-fi guitar flourishes provided a retro aesthetic and were on point throughout, skillful and measured while displaying calm and precise strength over amplification. The ballroom was adapted to seat about 170 in little clusters of two, four, and six chairs, while in days past (and maybe someday in the future) the ballroom can accommodate a general admission crowd of up to 850, according to a staff person.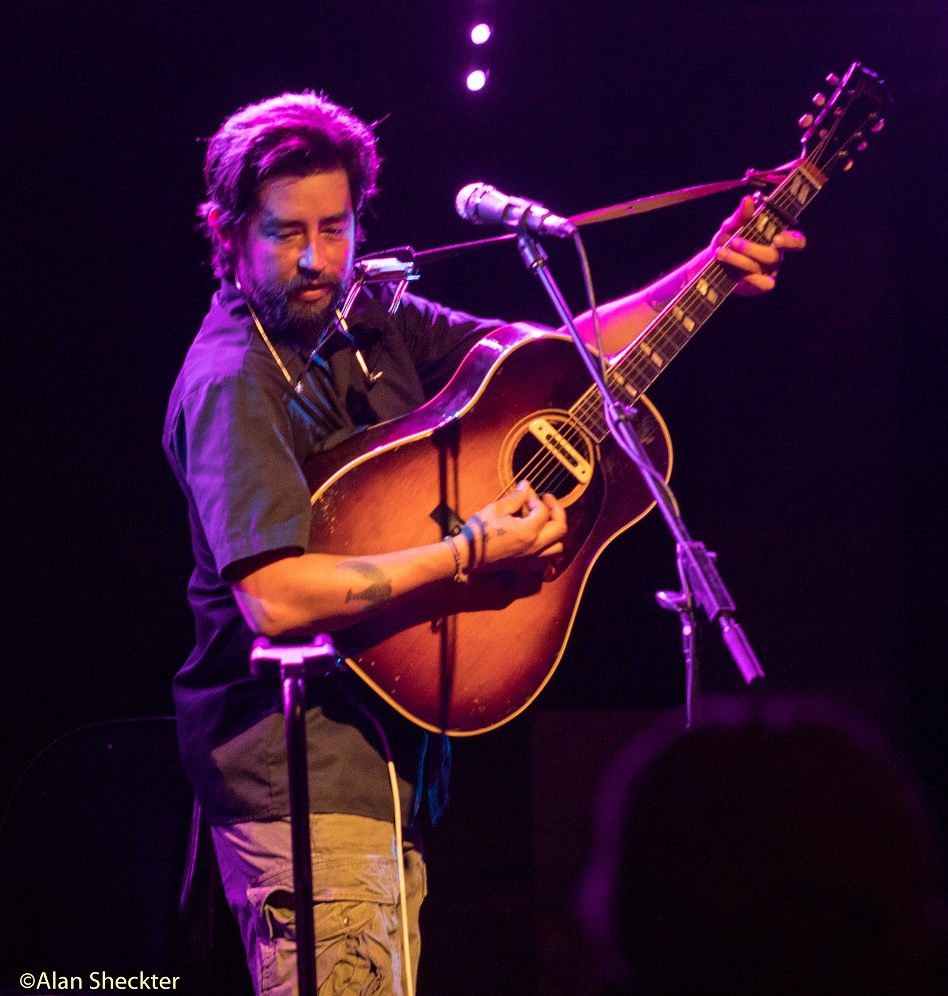 For the past year or so, since the Covid-19 pandemic changed our world, many musicians have taken to online streaming performances. Greene has been especially kind to his fans, treating his fans to weekly home-studio "Live From Backstage" online performances with several different players. In March 2021, he delivered themed performances including "Dylan and Dead," "Blues and Soul" and "Sticky Fingers," the latter of which spotlighted the Rolling Stones album of that name.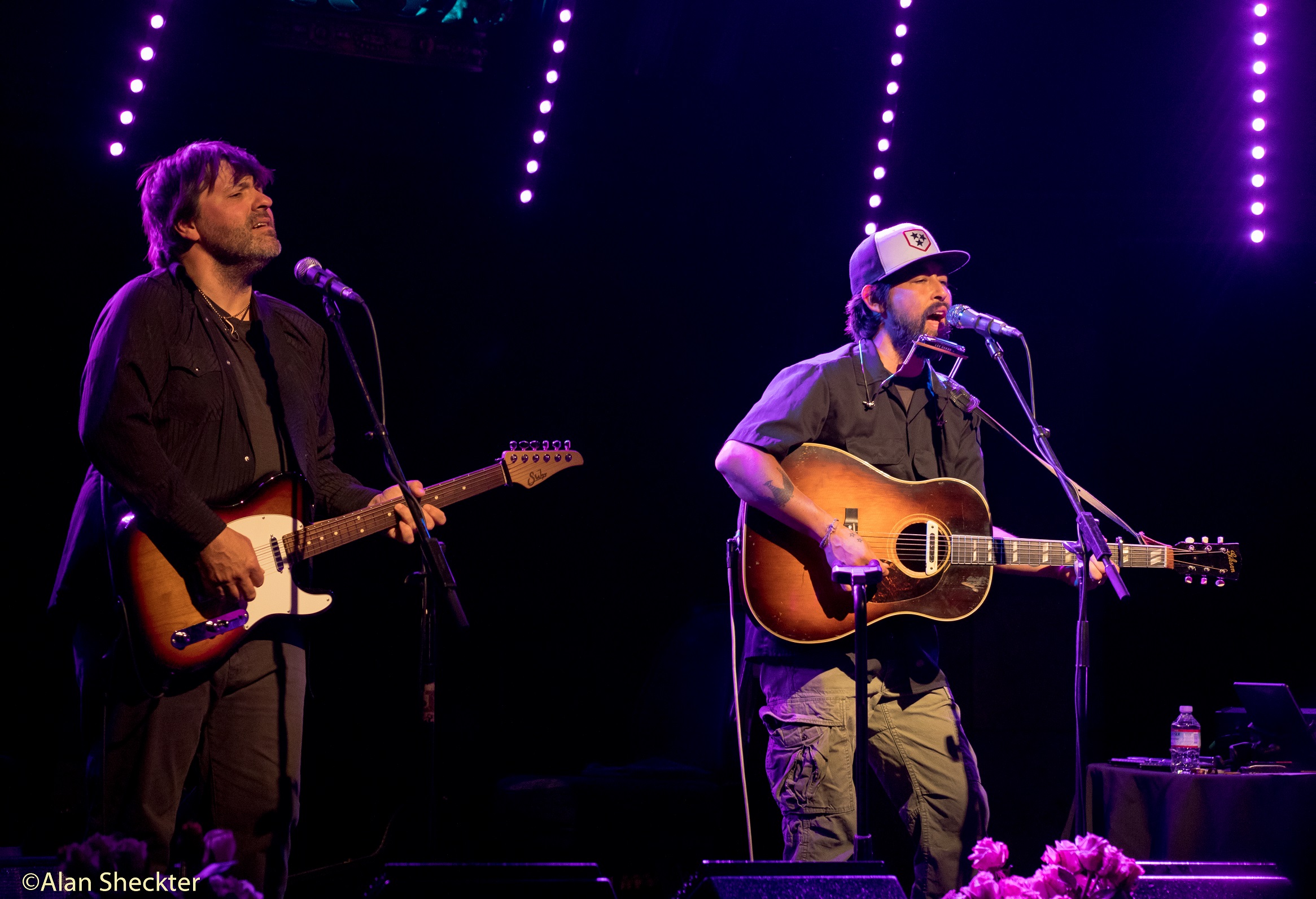 In an especially nice touch, a friend of Greene's brought and distributed long-stemmed roses for everyone in attendance. The April 2 show was a birthday celebration of sorts for Greene, a father of two who turned 40 on November 27, 2020. This performance was originally scheduled for that night, rescheduled to mid-January due to Covid-19, and then pushed back again to April 2.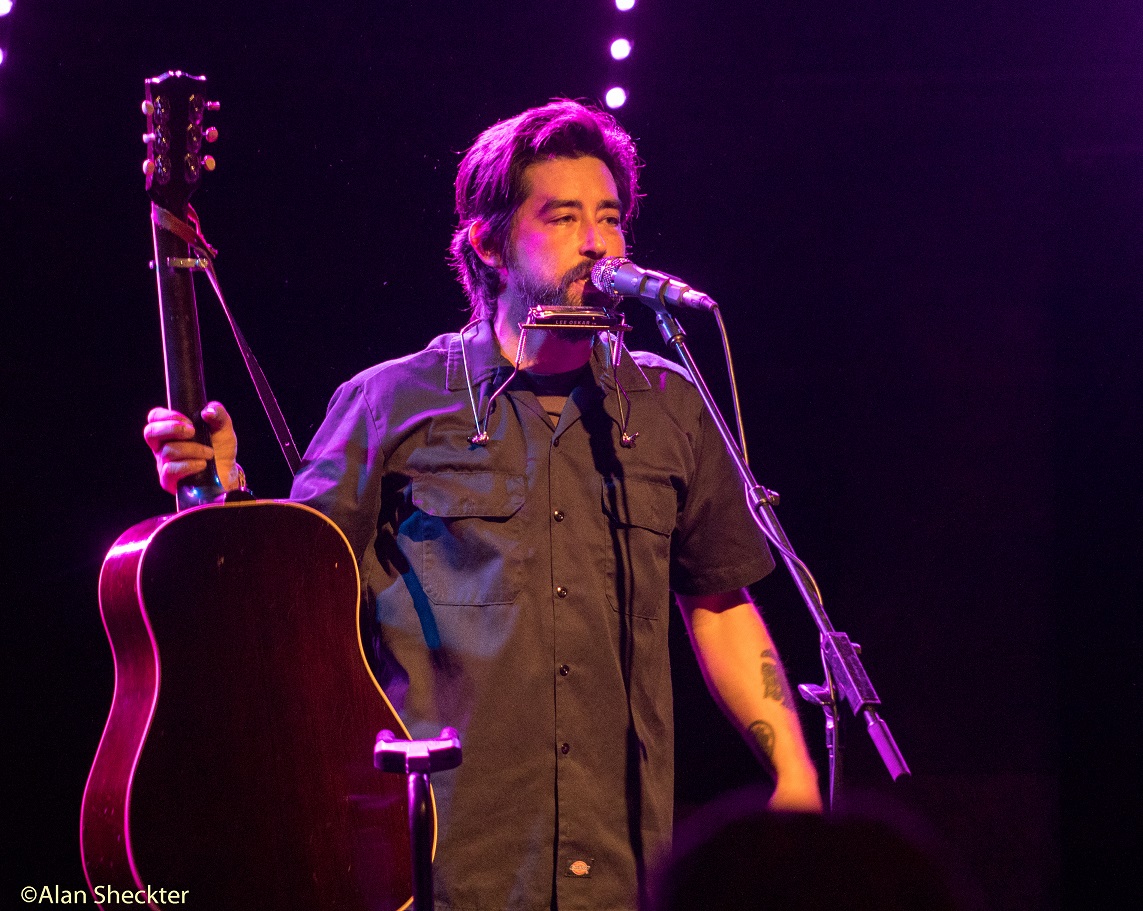 This was Greene's first of three shows at the CBC, which he indicated during the night that the second and third shows would have no, or very few repeats. It was also the first show back for the CBC (Karl Denson, the California Honeydrops, The Mother Hips, and Willy Tea Taylor are also slated to appear over the next several weeks). The CBC prepared the hall safely and thoughtfully as they operate carefully at this present juncture of the Covid-19 era. Each attendee had short interviews with staff, who also checked guests temperatures on the way in. Masks were mandatory throughout, except while actively sipping beverages.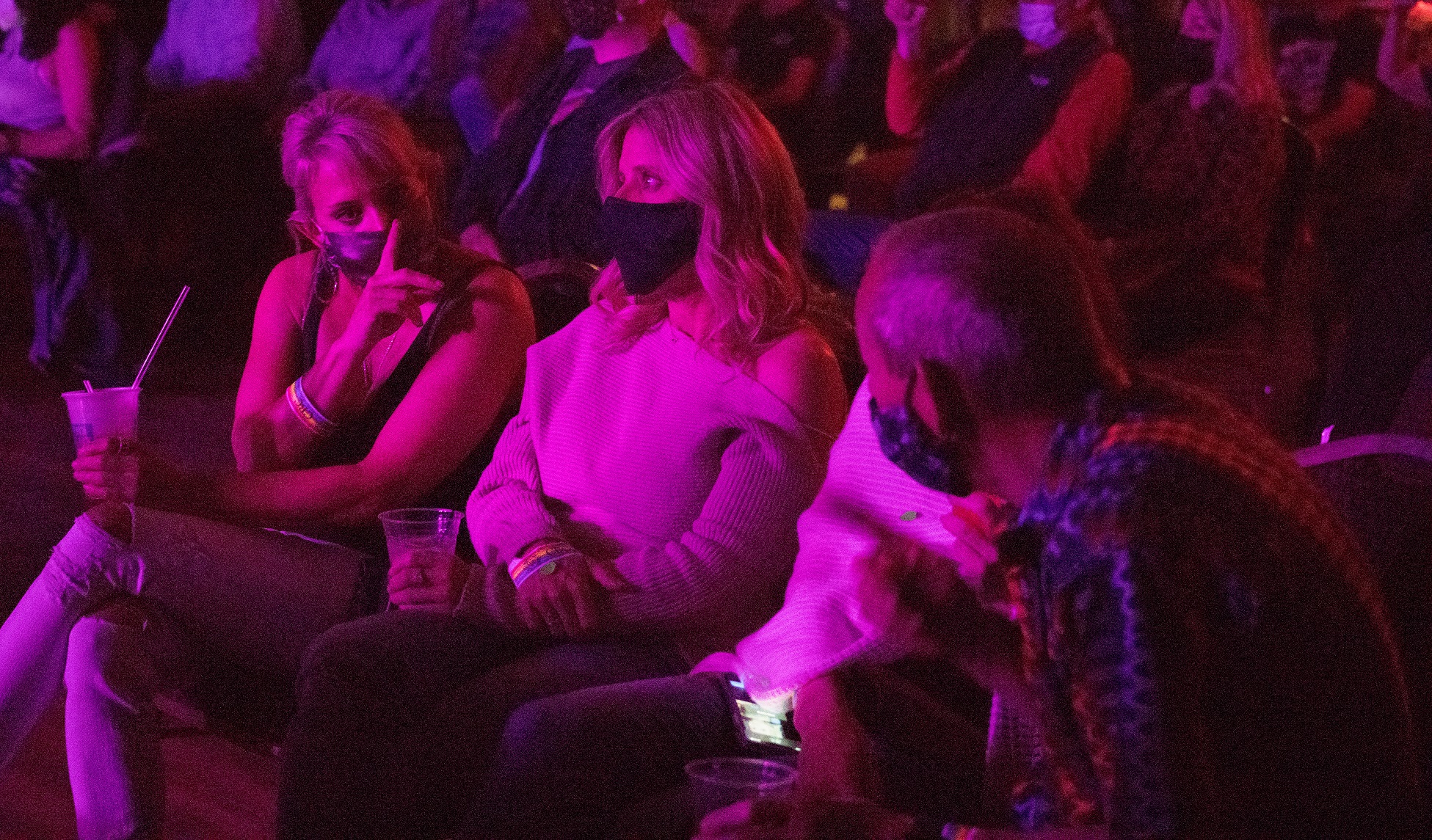 Setlist: Recession Proof, Honey I Been Thinking About You, Death Don't Have No Mercy, Don't Let The Devil Take Your Mind, Love Minus Zero/No Limit, Cry Yourself Dry, Shaken, Grindstone, Tell Me Mama - Tell Me Right, I Shall Be Released, Trust Somebody, Mexican Girl, When You're Walking Away, When Did You Stop Loving Me, Big City, Peggy-O, Tupelo Honey, Deal, The Ballad of Sleepy John. E: Gone Wanderin'