Rock and blues whiz Jackie Greene and his markedly talented secret weapon (and brother) Alexander Nelson christened the new Green Room Social Club on May 21, a new destination-location in California's Sierra Nevada foothills between San Francisco and Lake Tahoe. And what's more, the acoustic two-set show was a benefit for the Tree of Life Fund, which supports the students at Ferncliff Manor, a Yonkers, New York, nonprofit residence that serves people with intellectual disabilities.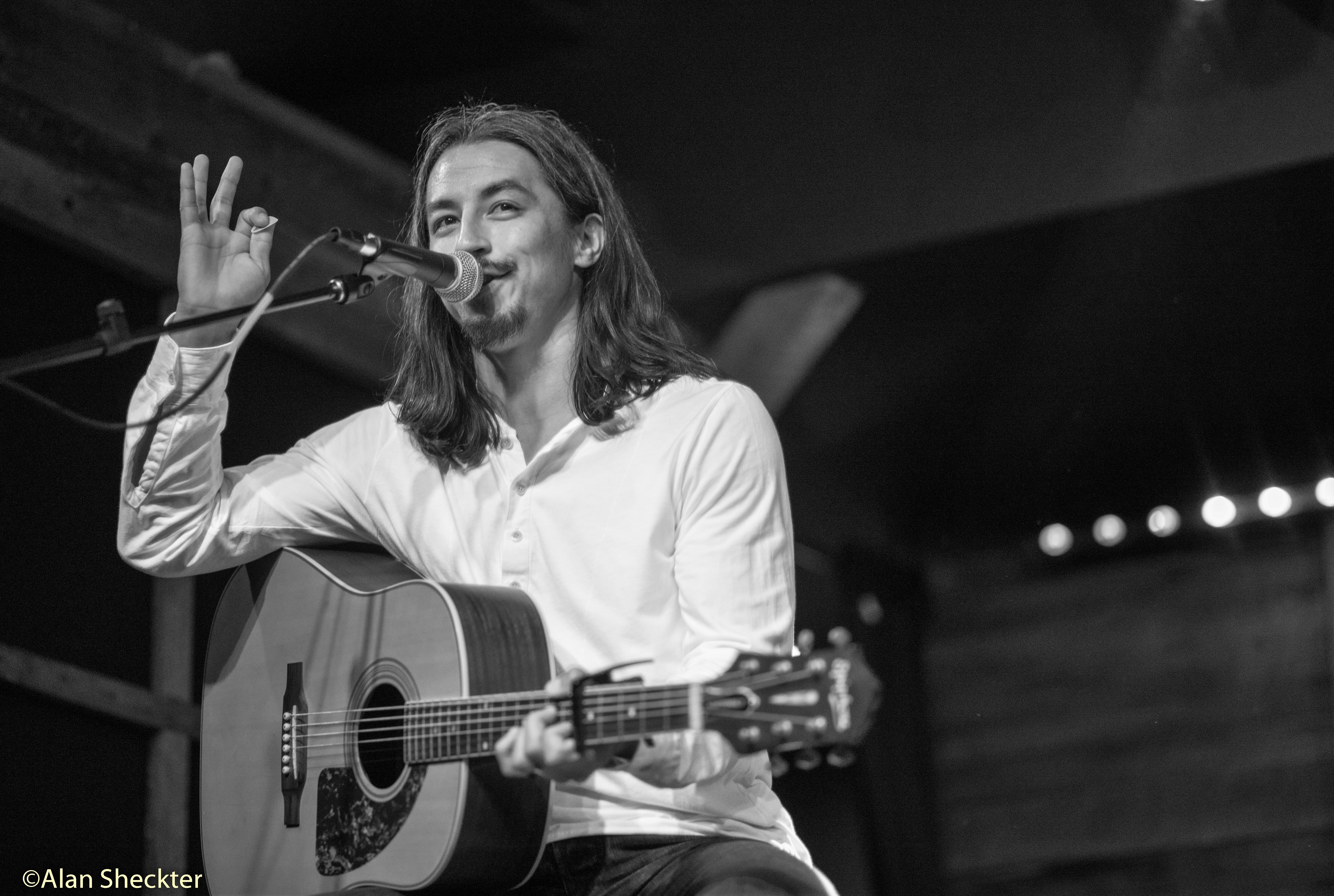 Reviving a duo that has performed from time to time over the past several years, Greene and Nelson through the course of the evening ran through two sets of material for the 100 or so souls that were in the building (capacity will be 260 for standing-room events). For the burgeoning club, it was an admirable feather in the cap to attract Greene, a star in his own right who's made grand acoustic and electric rock 'n' blues music over the years with the Jackie Greene Band, Trigger Hippy (with Joan Osborne), the Skinny Singers (with Tim Bluhm), and prominent guest stints with The Black Crowes and Phil Lesh & Friends.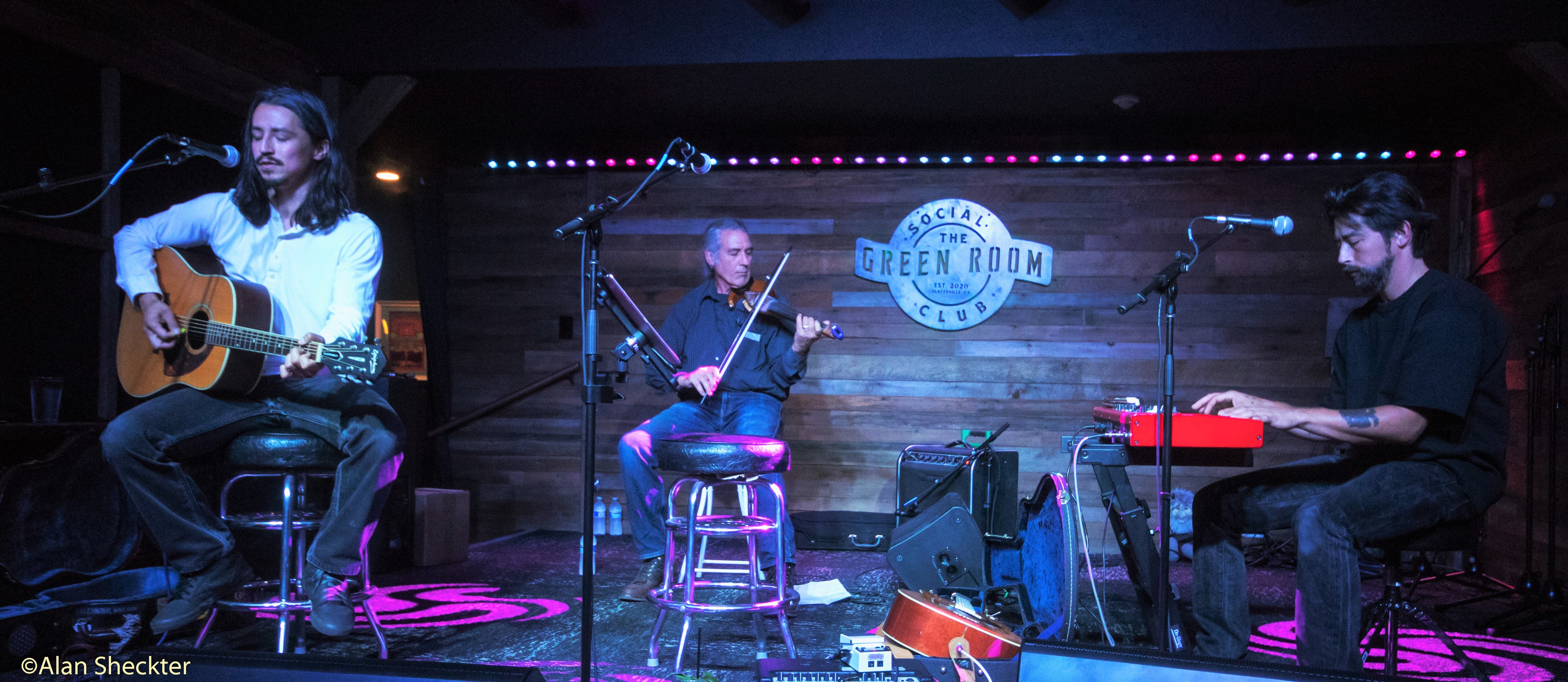 Nelson, a indie-rocking singer/songwriter/guitarist, also sports an excellent curriculum vitae through his band, Walking Spanish, and a host of other live and studio-session work. Adding to the mix was renowned local fiddler, Tom Gunterman, a core member of Walking Spanish and purveyor of his own "Alittlebitoffiddle" franchise, who now through marriage is related to Nelson and Greene.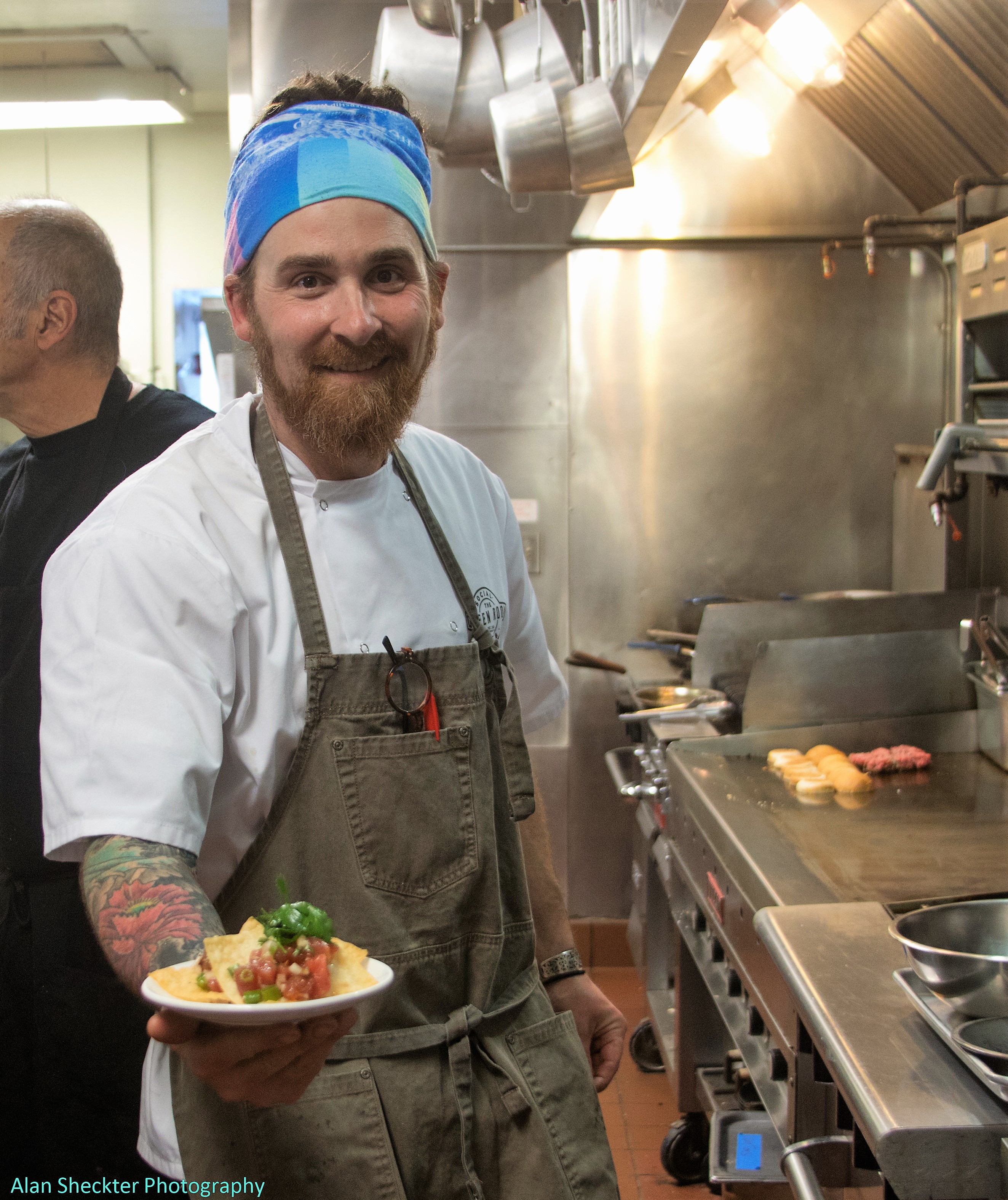 But as amazing as the performance was, the headline of the night was indeed the grand opening of The Green Room Social Club, just steps from U.S. Highway 50 in Placerville, a historic Gold Rush-era town that still maintains its wild west spirit. With all of the advance planning, permitting, alterations/renovations, good will, and intangible magic led by proprietor Jennifer Teie out of the way, the night went off without a hitch. Managed skillfully and harmoniously by an admirably talented crew (husband Jeff Teie, a general contractor, played a large role in the process), the multifaceted Green Room Social Club passed the Acid Test with flying colors, so to speak, on all fronts: sound (QSC performance-audio equipment from Sweetwater Sound), video, kitchen, and bar.
All of which was no surprise given visionary Teie's gumption and stick-to-it-iveness, which she's illustrated as a Realtor and chief honcho of the intimate and awesomely appointed Just Exactly Perfect Music Festival, which Grateful Web covered in years past. Fiddler Gunterman put it best, telling Teie, "It was as if you had been to every venue I have ever been in and you copied and expanded on what I liked and left out what I didn't. It is beautiful, homey, and practical… You really created a masterpiece."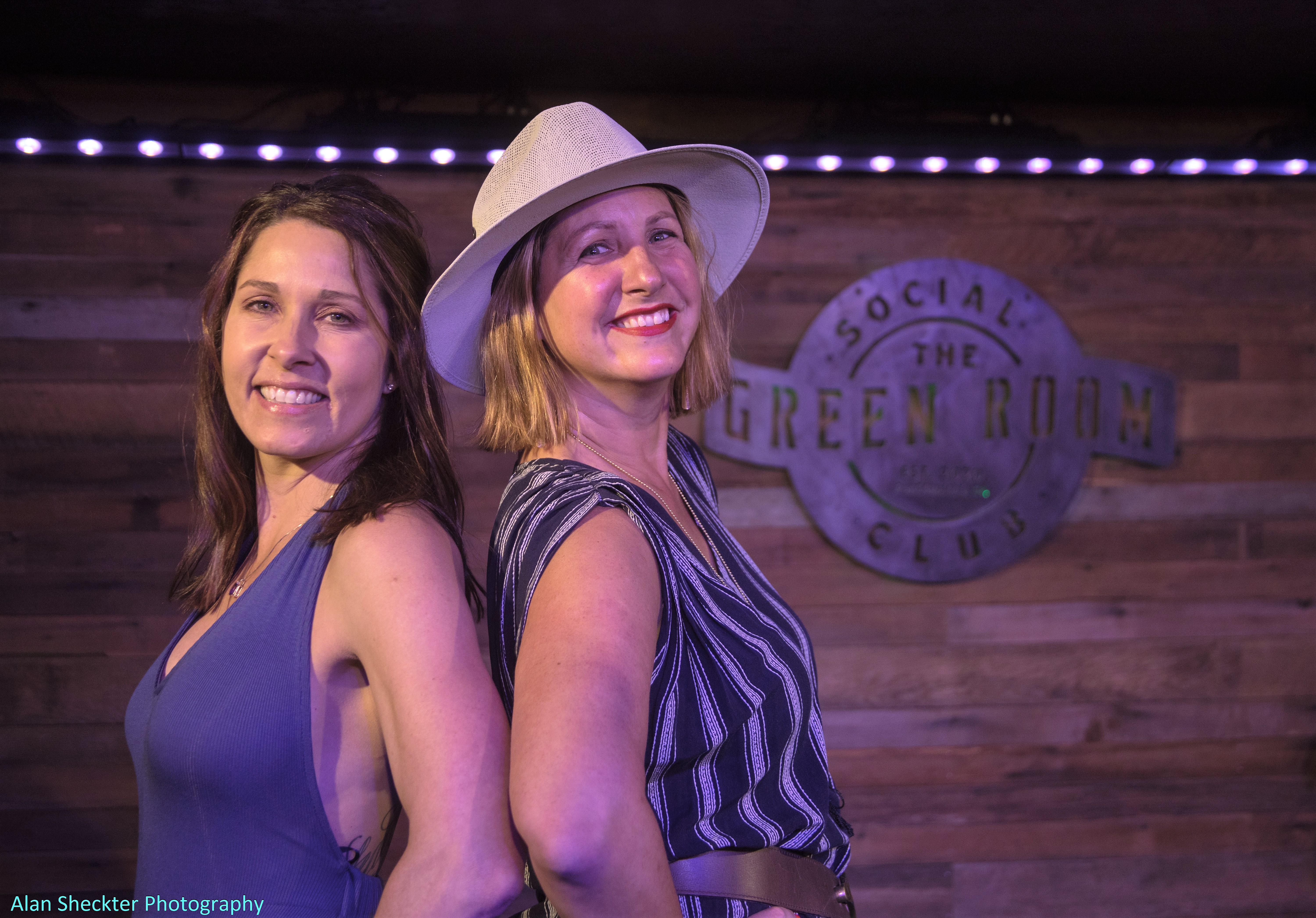 Even the venue name plays on its distinctive treat-the-patrons well concept. "The 'green room' traditionally is the backstage room where the artists are, so the idea is to have that intimate, elevated experience that you would get if you were an artist backstage," said Jamaica Zajonc, "partner and cohort" to Teie's "instigator and founder" role. To which Teie added, "It's all about the experience. From the front door to the back door and everything in-between."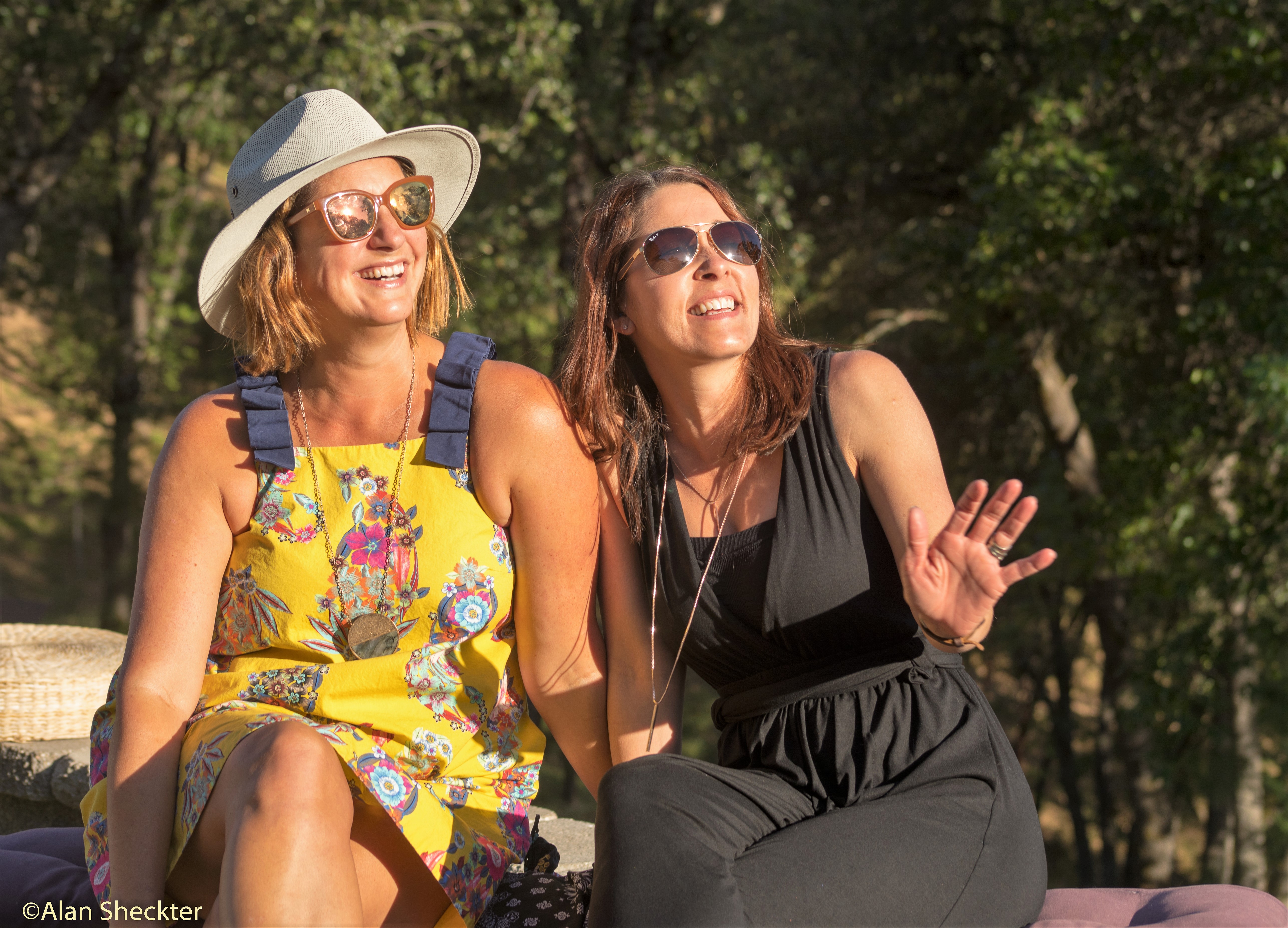 In addition to the dynamic cast of lead and supporting staff and independent contractors who made the opening possible, Teie and Zajonc make an impressive, and please note, female, top duo. Since moving to Placerville three years ago, Zajoc has been a prolific marketing and events coordinator for local wineries and the county winery association; previously, while living in the San Francisco Bay Area, was a self-employed professional dancer, musical theater producer and choreographer, event coordinator, and Pilates instructor. Teie, an experienced local real estate professional and who always exudes positivity, is also armed with an impressive background as a financial advisor and business-venturer.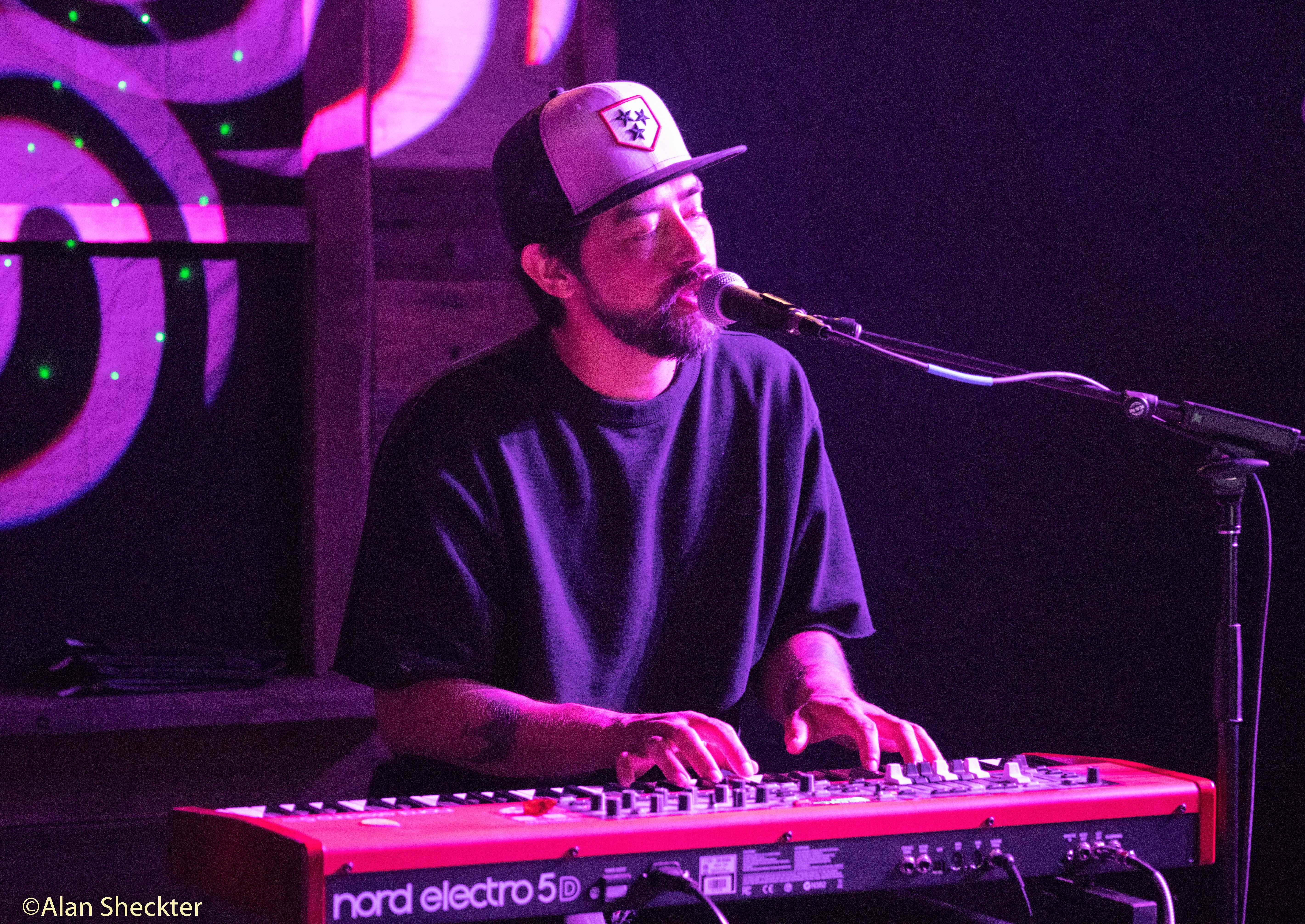 Getting back to the music, the trio, for which Greene alternated between keyboards and acoustic guitar – and a little harmonica – delivered Greene's "I Don't Live in a Dream" (the opener) "Gone Wanderin'," "Tupelo," "A Moment of Temporary Color," "Take Me Back in Time," "Shaken," "Sweetheart Like You," and "Hollywood."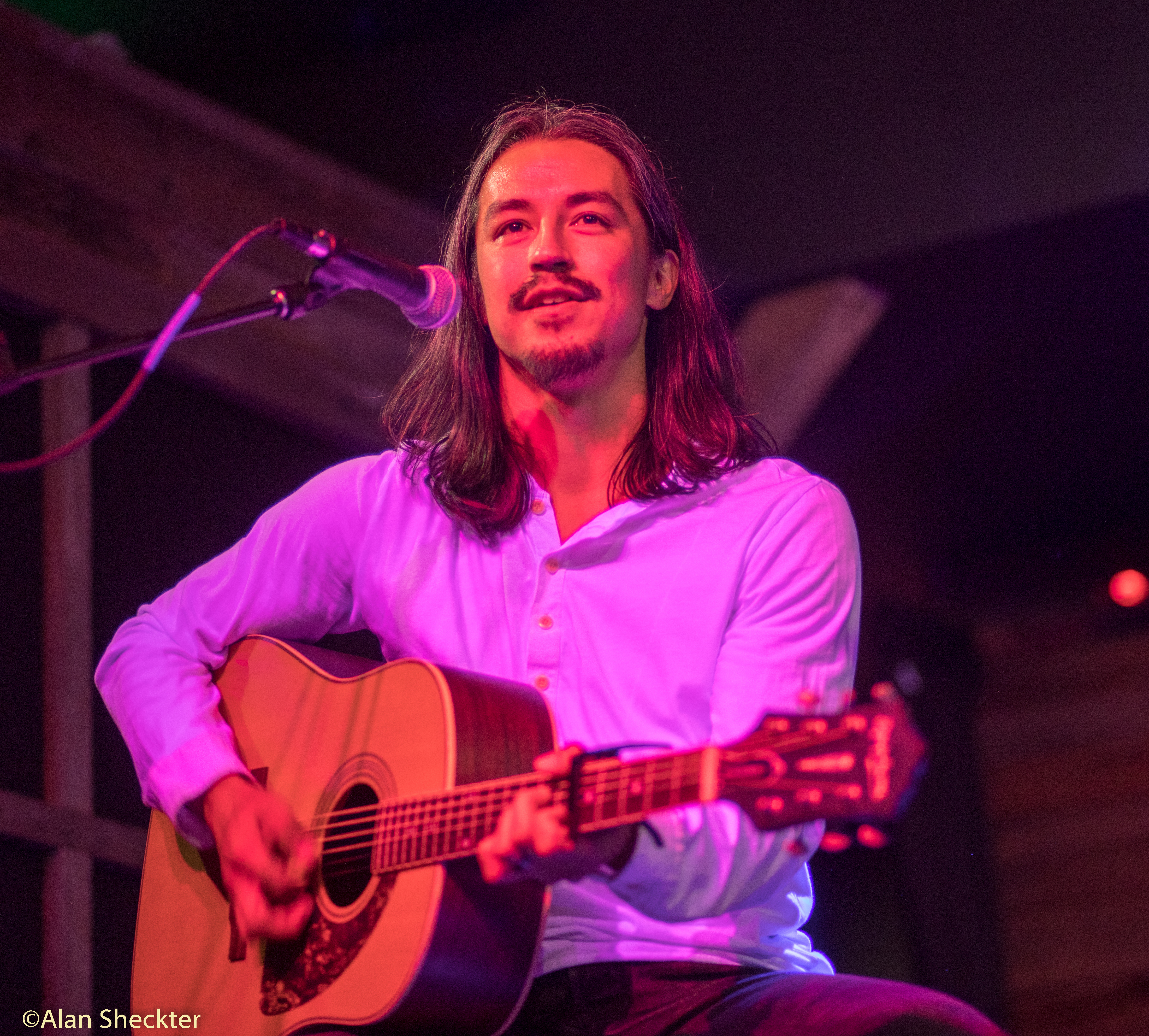 Nelson meanwhile, on guitar and vocals, led "Narcissus By Name," "Tennessee Border," and "Phoenix Down." They also performed crowd-pleasing covers of the Grateful Dead's "New Speedway Boogie," Bob Dylan's "I Shall Be Released," William Alan Ramsey's "Goodbye to Old Missoula," and Wilco's "Jesus, Etc."  The encore was Greene's "Like a Ball and Chain."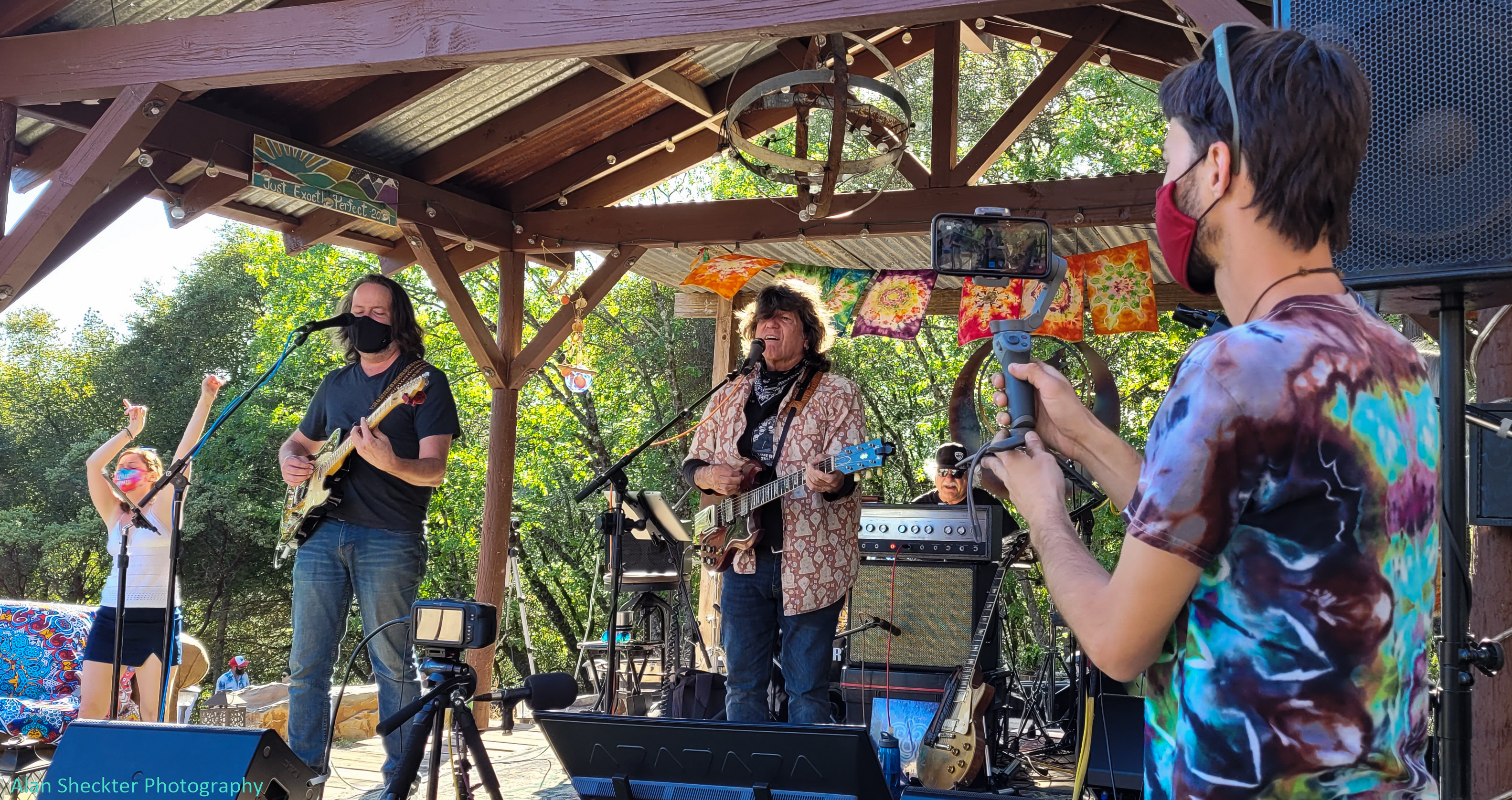 The Green Room Social Club's music program actually got off the ground digitally and via stream, something that's been ubiquitous for the past year (thanks, Covid!). They have ben streaming from an impressive set of Sacramento-area indoor venues that have been closed to the public, as well as various intimate outdoor venues, including the so-called "Backyard Stage" in Placerville that on May 2 featured an album-release show by the Anton/Guberman Project, featuring Scott Guberman, Greg Anton, Stu Allen, Mark Karan, and Jean-Paul McLean. Folks near and far can take advantage of The Green Room Social Club's membership options, whereby members can obtain ongoing livestream portal access, archived shows, and early-bird invites to future performances.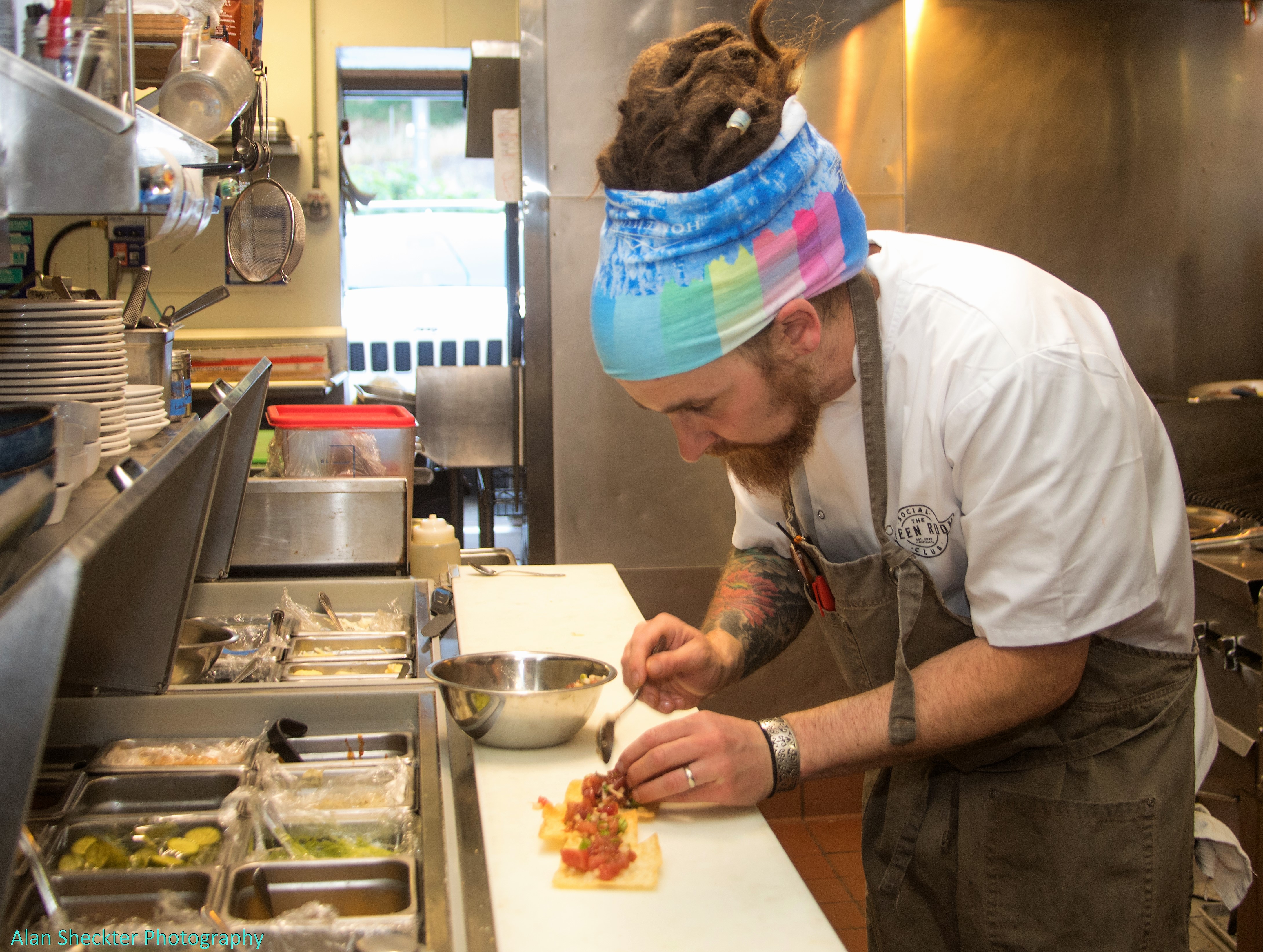 The club, which is now open five days per week, features an extensive small-plate, seasonal menu of "lite bites & conversation starters." Chef Robb Wyss is presiding over the kitchen. A Napa Valley Culinary Academy graduate, back in Illinois he was a chef at the Illini Country Club, and at the House of Blues in Chicago where he oversaw their Gospel Brunch, as well at Chicago's Bin 36. Once relocated to California, the renowned chef ran two kitchens on the west shore of Lake Tahoe before accepting this new opportunity.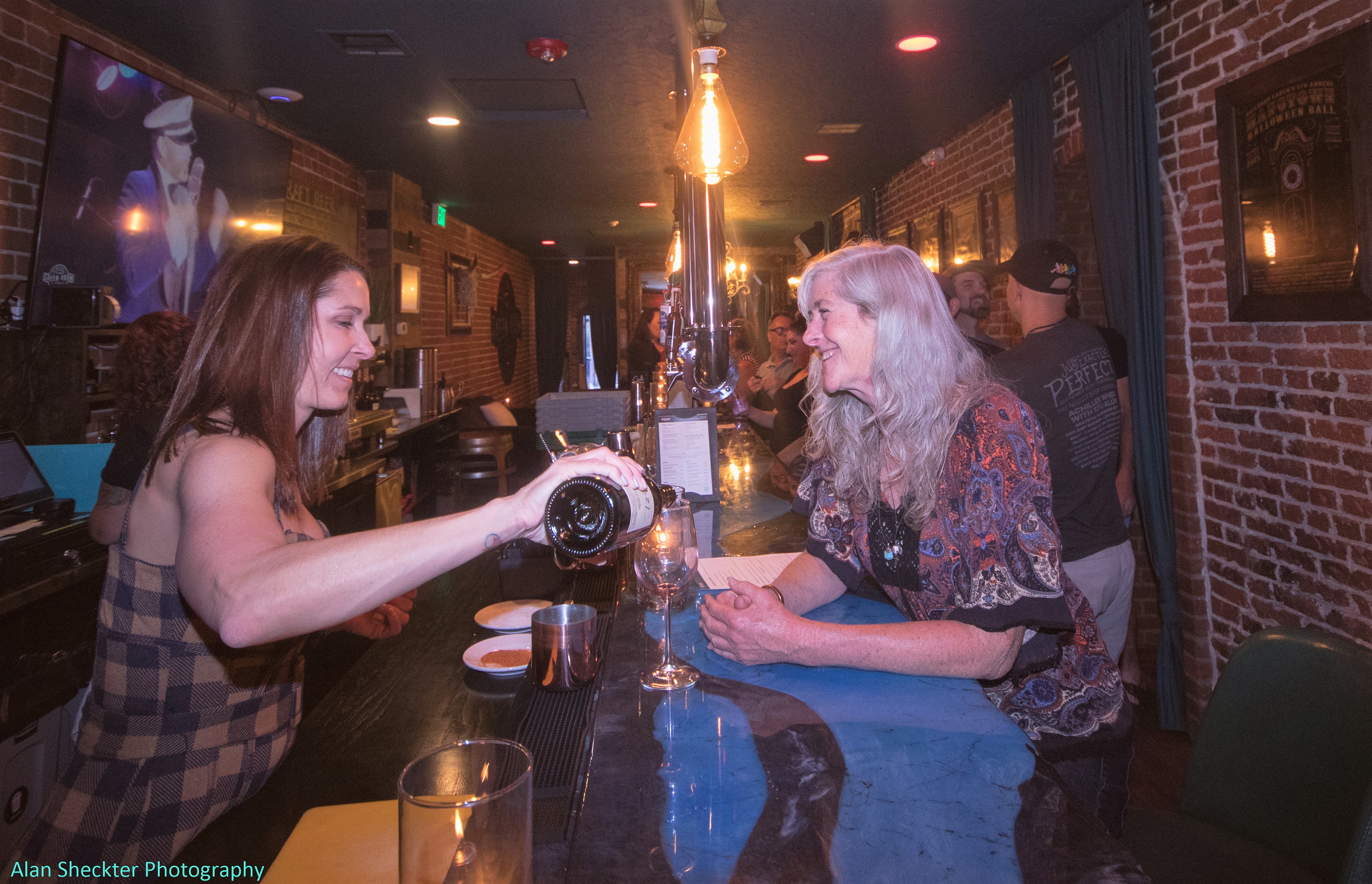 Wyss is looking forward to matching his menus to the happenings at the Green Room Social Club. Some menu items on this night included crab croquettes, wagyu beef sliders, ahi poke, blistered shishito peppers, and heirloom tomato salad. "We're going to let the seasons speak and we're gonna listen," he said, in reference to locally sourced foodstuffs. "There's no specific barriers. We'll do American tapas and we'll do California cuisine and in seasonal, small-plate form. So we're going to have some fun. We're doing to do a lot of farmers markets and looking at sources from local purveyors. We've already hooked up with some farms here and we hope to grow those relationships as spring turn to summer."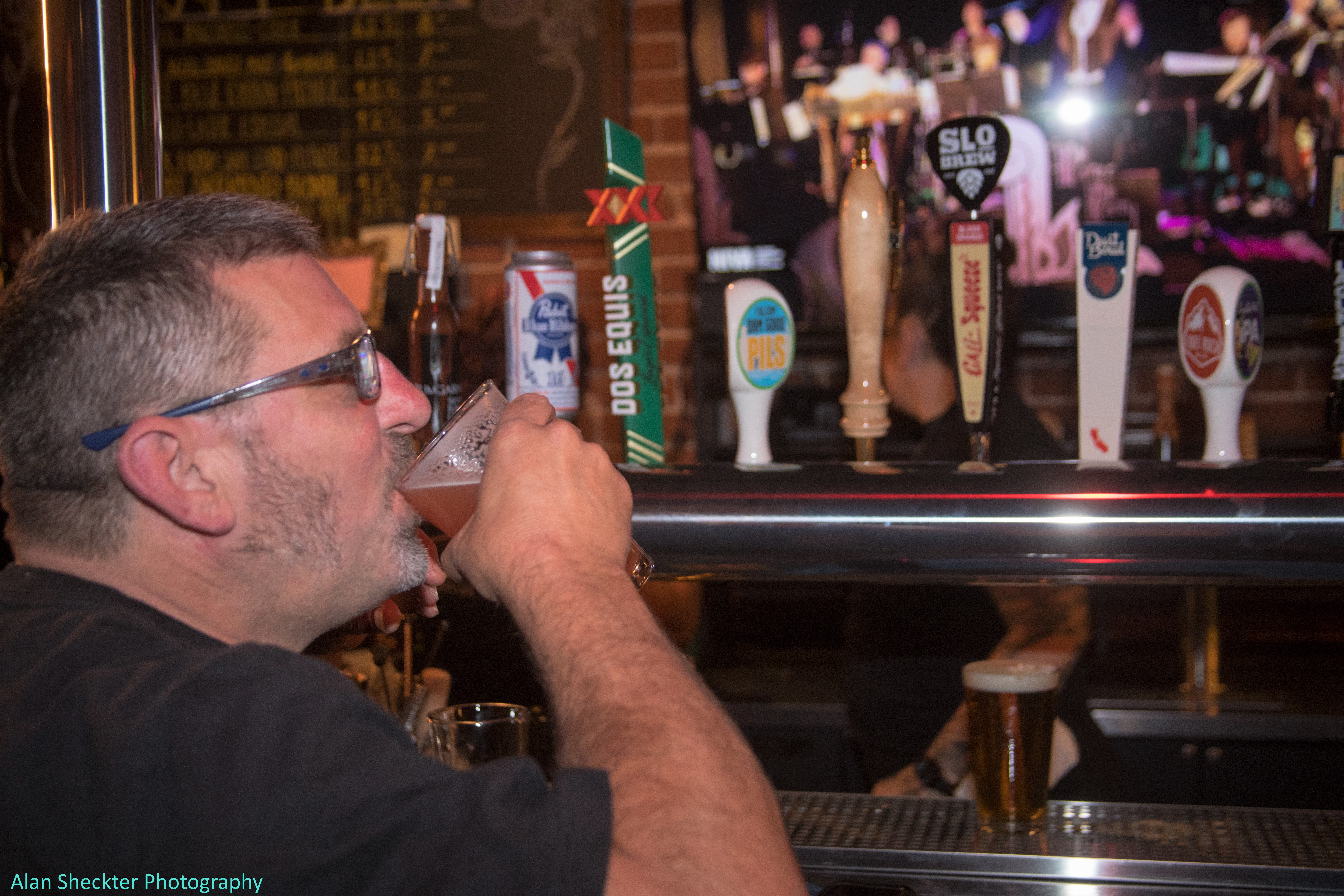 The bar is well stocked with cocktail spirits and wine, and several on-tap beer choices including distinctive craft brews from local and regional Northern California breweries, as well as good ol' Pabst. Coffee/espresso are available as well.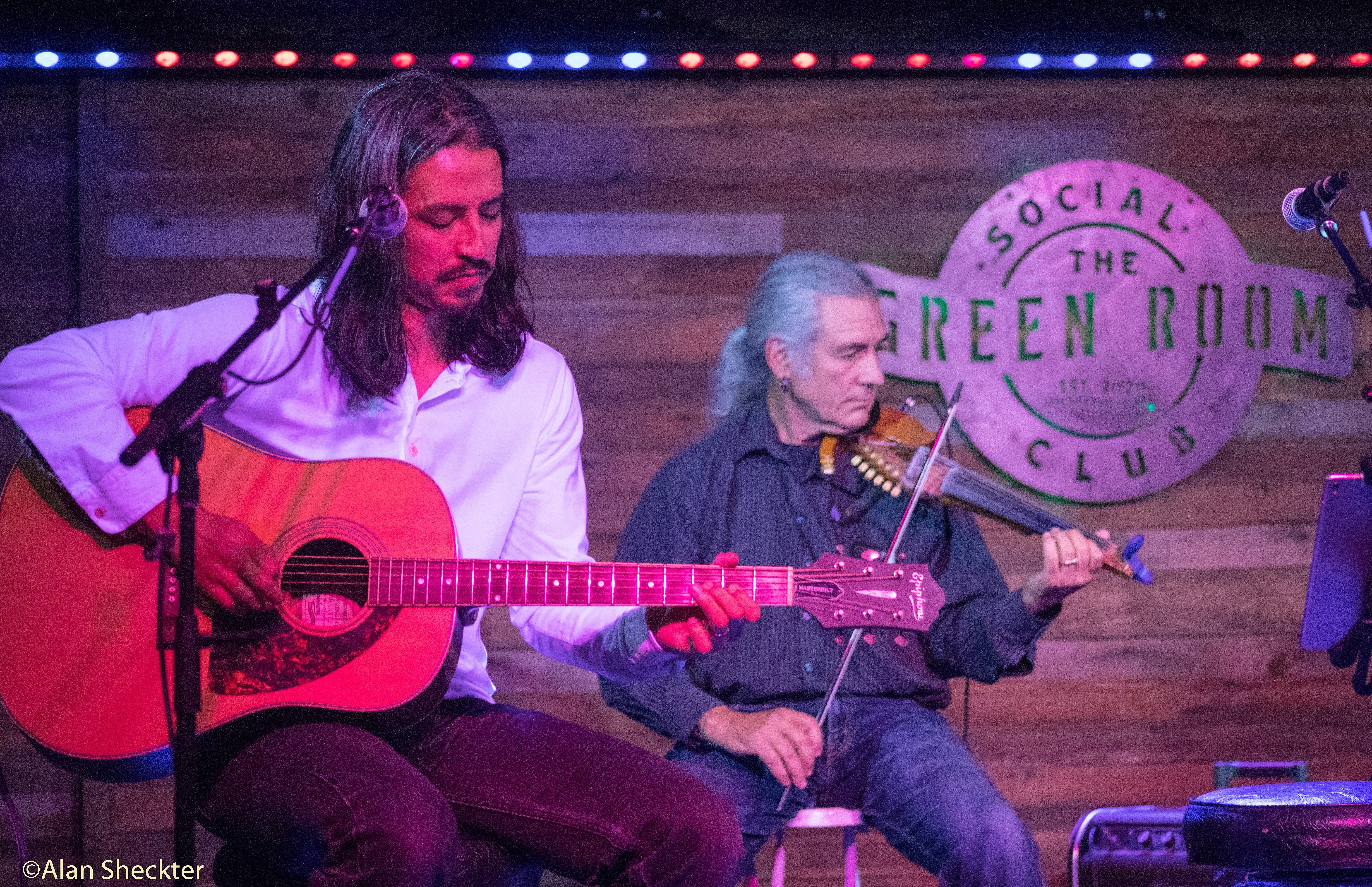 Looking ahead, The Green Room Social Club will offer live, in-person music most nights, often for no cover charge. And while jam bands and the like are expected to be greatly represented, the club will feature all "good music," Zajonc said. The current week's event schedule, for example features a reggae duo, a Grateful Dead-friendly duo, and prominent folk/roots/bluegrass player and storyteller Joe Craven. Other ticketed performances are being lined up, but at deadline it was too soon to name names.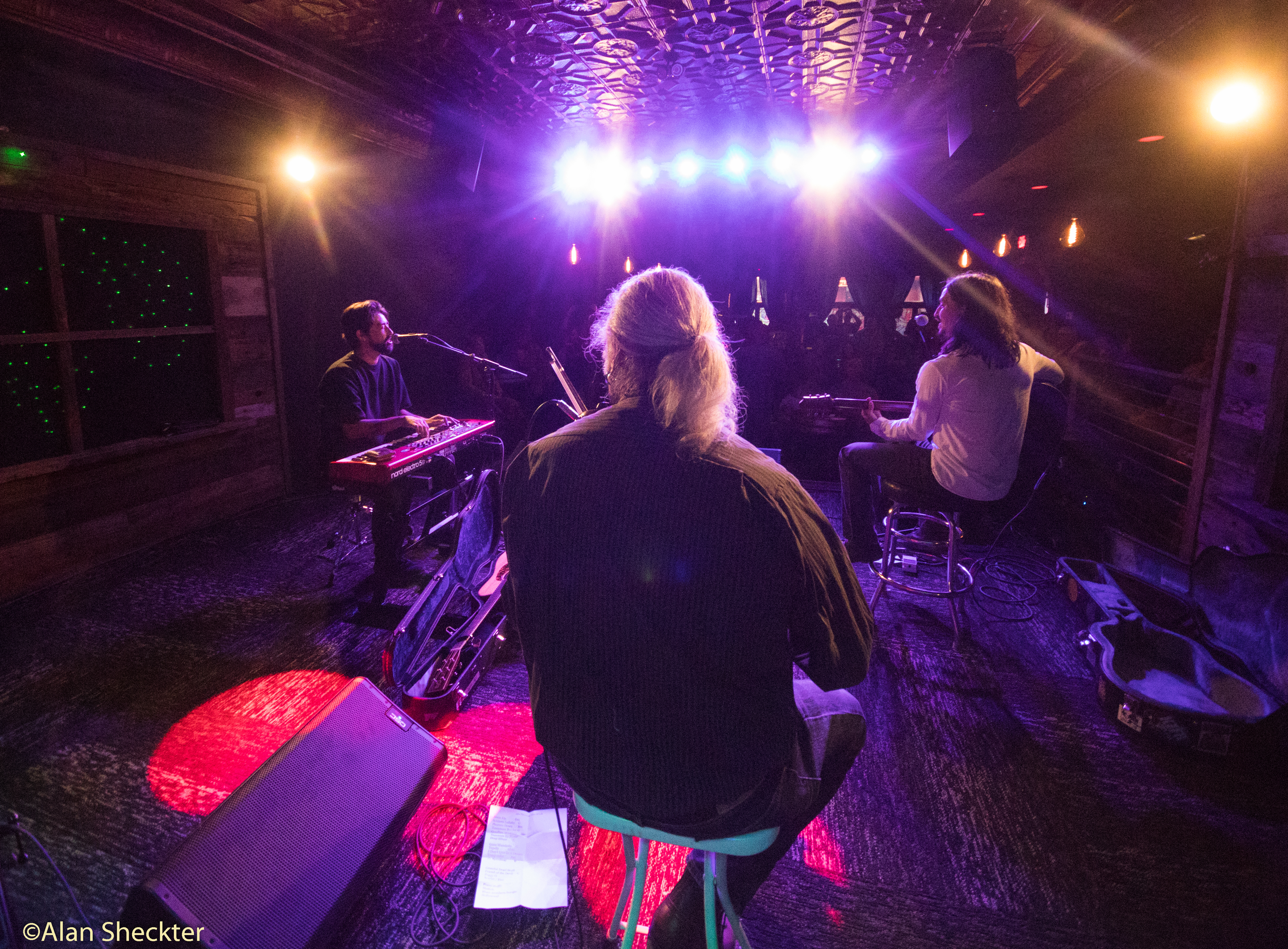 Finally, not to overlook the good cause of opening night, the Tree of Life fund supports Ferncliff Manor, a nonprofit residential program in Yonkers, New York, that provides job training and employment opportunities for young adults/adults with autism and other developmental disabilities. Ferncliff Manor "provides targeted, progressive critical components of care for each individual, ensuring that as they become adults, they are equipped with the lifelong skills they need in order to become self-fulfilled, contributing members of the communities of their choice, based on their unique potentialities, interests and ability.