The James McMurtry Band's Blast From the Past is out today. The new and previously unreleased EP, featuring McMurtry on vocals and guitar; Tim Holt on guitar; Ronnie Johnson on bass and Daren Hess on drums, was recorded live at the Continental Club in 2006. The singer-songwriter is donating 100% of sales to the legendary Continental Club (which has hosted his Wednesday midnight residency for more than two decades) to help cover mounting costs during the COVID-19 pandemic. McMurtry bookends the five-song Blast From the Past with his fan-favorite "Rachel's Song" and Jon Dee Graham's classic "Laredo," with "St. Mary of the Woods," "See the Elephant" and "Out Here in the Middle" in between.
Download the James McMurtry Band's Blast from the Past here: www.continentalclub.bandcamp.com
Meanwhile, McMurtry continues working on his debut full-length album for iconic Nashville-based label New West Records. "I first became aware of James McMurtry's formidable songwriting prowess while working at Bug Music Publishing in the '90s," says New West president John Allen. "He's a true talent. All of us at New West are excited at the prospect of championing the next phase of James' already successful and respected career."McMurtry joins New West's singular roster of all-stars including Steve Earle, Rodney Crowell, John Hiatt, Aaron Lee Tasjan, Buddy Miller and dozens more.
McMurtry seems a perfect fit for a label housing "artists who perform real music for real people." After all, No Depressionsays of the deep-browed songwriter's most recent collection, Complicated Game, "Lyrically, the album is wise and adventurous, with McMurtry — who's not prone to autobiographical tales — credibly inhabiting characters from all walks of life." "[McMurtry] fuses wry, literate observations about the world with the snarl of barroom rock," National Public Radio echoes. "The result is at times sardonic, subversive and funny, but often vulnerable and always poignant."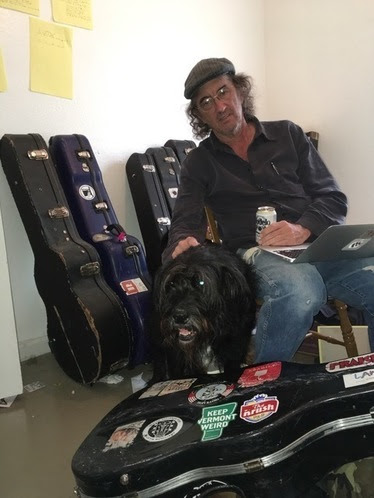 McMurtry's sharp songwriting has turned heads of fans, critics, and music insiders for decades. His Complicated Game (2015), Just Us Kids (2008), and Childish Things (2005) did well on the Billboard 200 charts, with Complicated Game rising to No. 4 on Billboard's Americana/Folk chart. Just Us Kids notched two Americana Music Award nominations and one for McMurtry for Artist of the Year. Childish Things spent six full weeks topping the Americana Music Radio chart in 2005 and 2006, and won the AMA's Album of the Year, with "We Can't Make It Here" named the organization's Song of the Year.
"James McMurtry may be the truest, fiercest songwriter of his generation" —Stephen King