On January 12th Jamie McLean Band invited its biggest fans, friends and supporters to the Gibson Guitars Showroom in New York City for a special night of music. The building was originally The Hit Factory where hundreds of famous albums including Born In the USA, Graceland and Songs In The Key Of Life were recorded.  On this hallowed ground Jamie McLean Band offered up cocktails, studio tours and two full sets of their original brand of red hot blues, roots, southern soul and uptown rock and roll.
A seven-camera film crew captured the sights while engineers captured the sounds and the result is Jamie McLean Band - Live at Gibson, out May 22, 2012 on CD & DVD via eOne Music.
Live at Gibson is a snapshot of a band in its prime.  Jamie McLean Band's concerts have become known for their jaw dropping musicianship, rich three-part vocal harmonies and phenomenal songwriting.  This set captures the band in a historic room armed with a set list of instantly classic songs performed with raw energy and style.
Live At Gibson is Jamie McLean Bands' first (and long awaited) live release and you can hear the sweat dripping, toes tapping and heads bobbing to the groove. The trio features Jamie McLean (guitar/vocals), Brian Griffin (drums/vocals) and Ben Mars (bass/vocals).  The set list includes songs from most of McLean's deep catalog as well as newly penned unreleased originals and some choice cover songs by the Allman Brothers, Tom Petty and Otis Redding. American Idol winner Taylor Hicks joined the group on vocals and harmonica while Robert Randolph keys man Jason Crosby accompanied on piano, organ and fiddle.
The album kicks off with the help of Taylor Hicks singing the band's ode to country roads, whisky sipping and finger licking fried chicken in "Country Living."  McLean and Co. dig into much of their bluesier material including "Open Up," "Crazy About You" and "I Been Low" which features drummer Brian Griffin's use of a beer keg for classic percussion sounds.  "Summertime On Main Street" features a classic solo between McLean's guitar and Jason Crosby's stellar fiddle playing.  The album also features some rarities including the un-released "Sing It" and songs rarely played live, "Holy Water" as well as the band's tribute to actress Natalie Portman "Natalie."  Jamie McLean Band knows how to tackle a cover song and the Allman Brothers' "Midnight Rider" is no exception.  It again features Taylor Hicks on vocals and an extended flurry of guitar fireworks from McLean.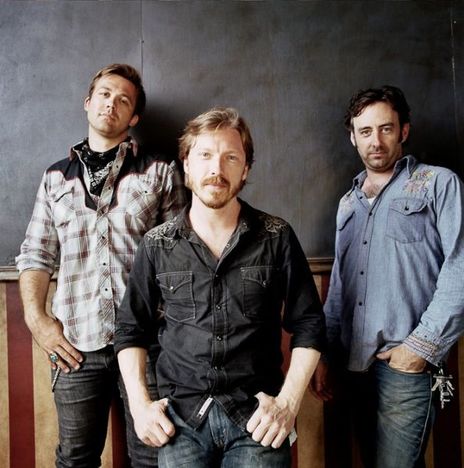 Jamie McLean Band will tour behind their new album throughout the US and Canada this summer.  Don't miss their amazing live set when they roll into a town near you!
Jamie McLean Band Tour Dates
April 19 – Atlanta, GA – Smiths Olde Bar
April 20 – Mobile, AL – Soul Kitchen
April 21 – Birmingham, AL – Workplay Theatre
April 27 – Ridgefield, CT – Ridgefield Playhouse
May 2 – Norfolk, VA – Jewish Mother Backstage
May 3 – Easton, MD – NightCat
May 4 – Bethesda, MD – Mansion at The Strathmore
June 19 – Des Moines, IA – Vaudville Mews
July 22 – Rehoboth Beach, DE – Rehoboth Beach Bandstand
Sept 14 – New Brunswick, Canada – Harvest Jazz & Blues Festival