Phish has been my favorite band for the last 20 years. Since then, I have seen them 179 times. In addition, I have been a fan of jazz music since I was born. My grandfather was a jazz guitarist with Artie Shaw and a few other big bands in Philadelphia. Therefore, to say that I was excited to see two of my favorite genres (yes, I said Phish was a genre) of music collide and collaborate is a true understatement. To make my musical life even sweeter, my good friend, former broomball teammate, and bass player Adrian "Ace" Engfer's band, Grant Farm was having an album release party for their new record, Kiss the Ground, on the Other Side of Cervantes Masterpiece Ballroom.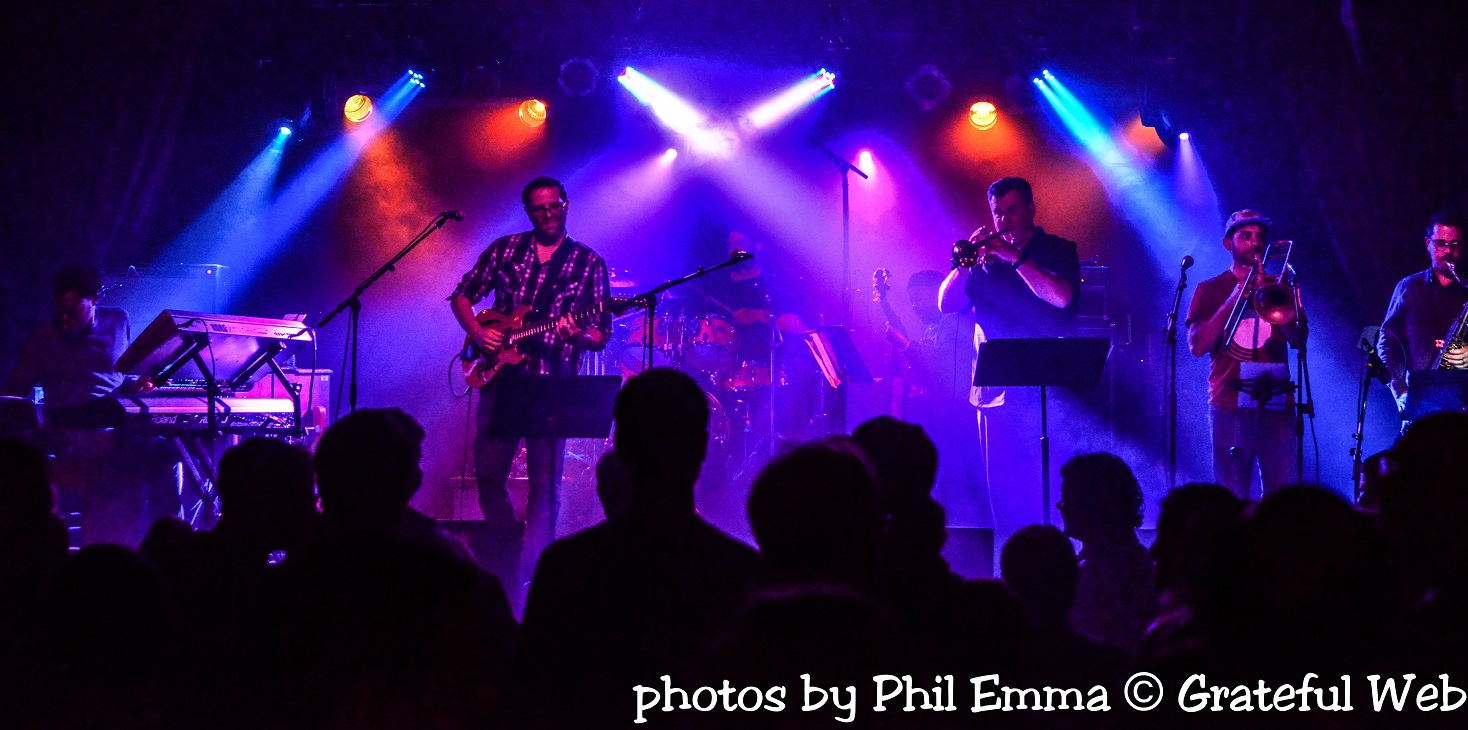 Starting the Jazz is Phish project was a great idea based on the successes of Jazz is Dead, which is a jazz take on Grateful Dead songs. This instrumental tribute features members of many different bands such as: The Giant Country Horns (Phish), Victor Wooten Band, Snarky Puppy, Sun Ra Arketra, Strange Design and others. This collective was started about a year ago by the Chase Brothers Adam and Matthew to celebrate the improvisational masterpieces accrued in the Phish catalog. The anticipation grew as there was a sizeable crowd in early due to the fact that there was no opener. The ensemble opened with one of Phish's jazziest songs, "Cars, Trucks, and Busses." Then, bass player, Anthony Wellington, who really impressed me the most on the night, introduced the next song, by saying that we all needed to sing along and participate. Right away, "Wilson" came to my mind, and nearly right away the du duh, duh thumps started the song.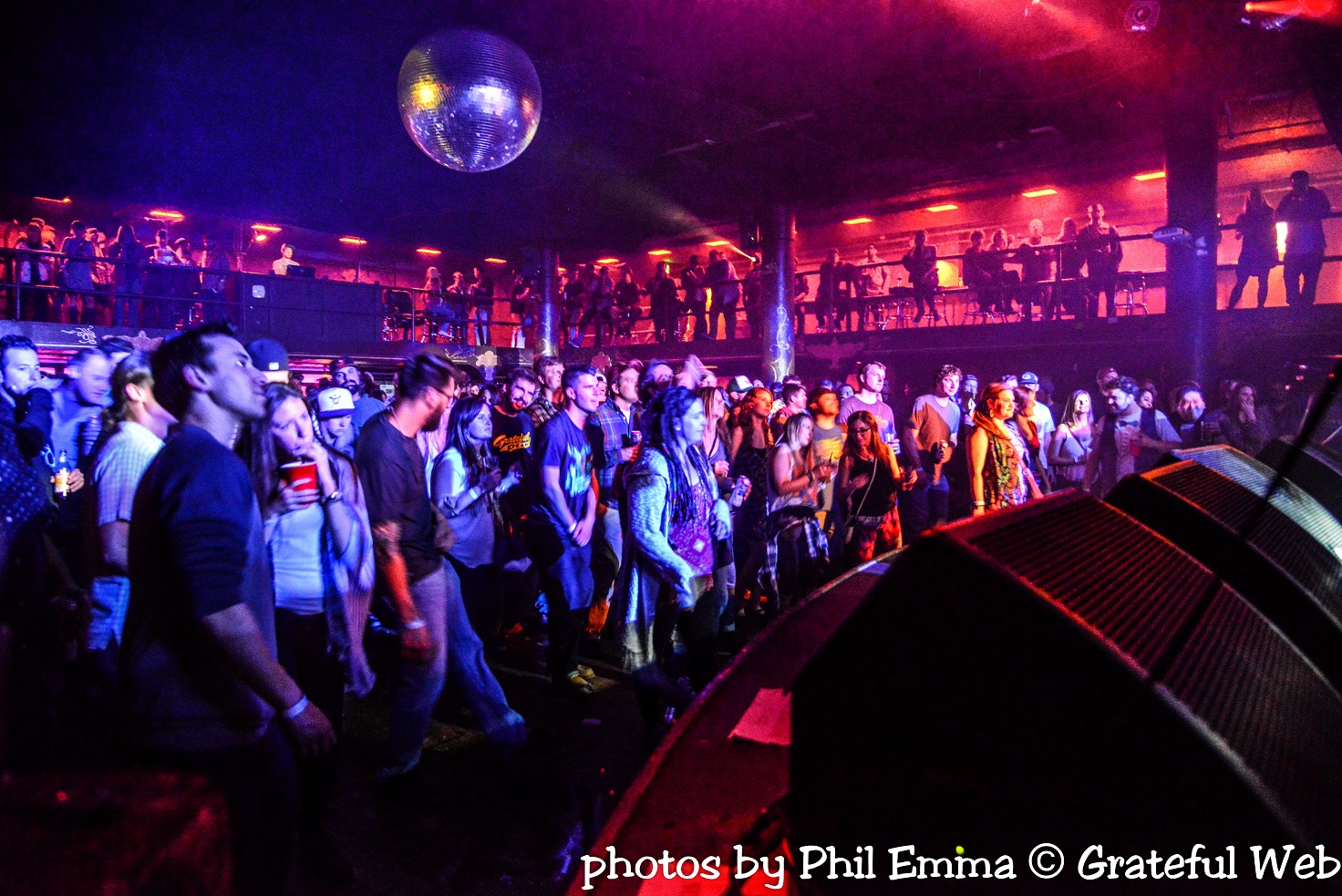 My favorite arrangement of the first set was "46 Days." This powerhouse never disappoints, and the end of the song is boisterous and full even with the jazz arrangement. "Weigh" and "NICU" kept their light happy tones, and then the strong dark horns in "Carini" captivated the crowd. The silly "Fee" closed the first set.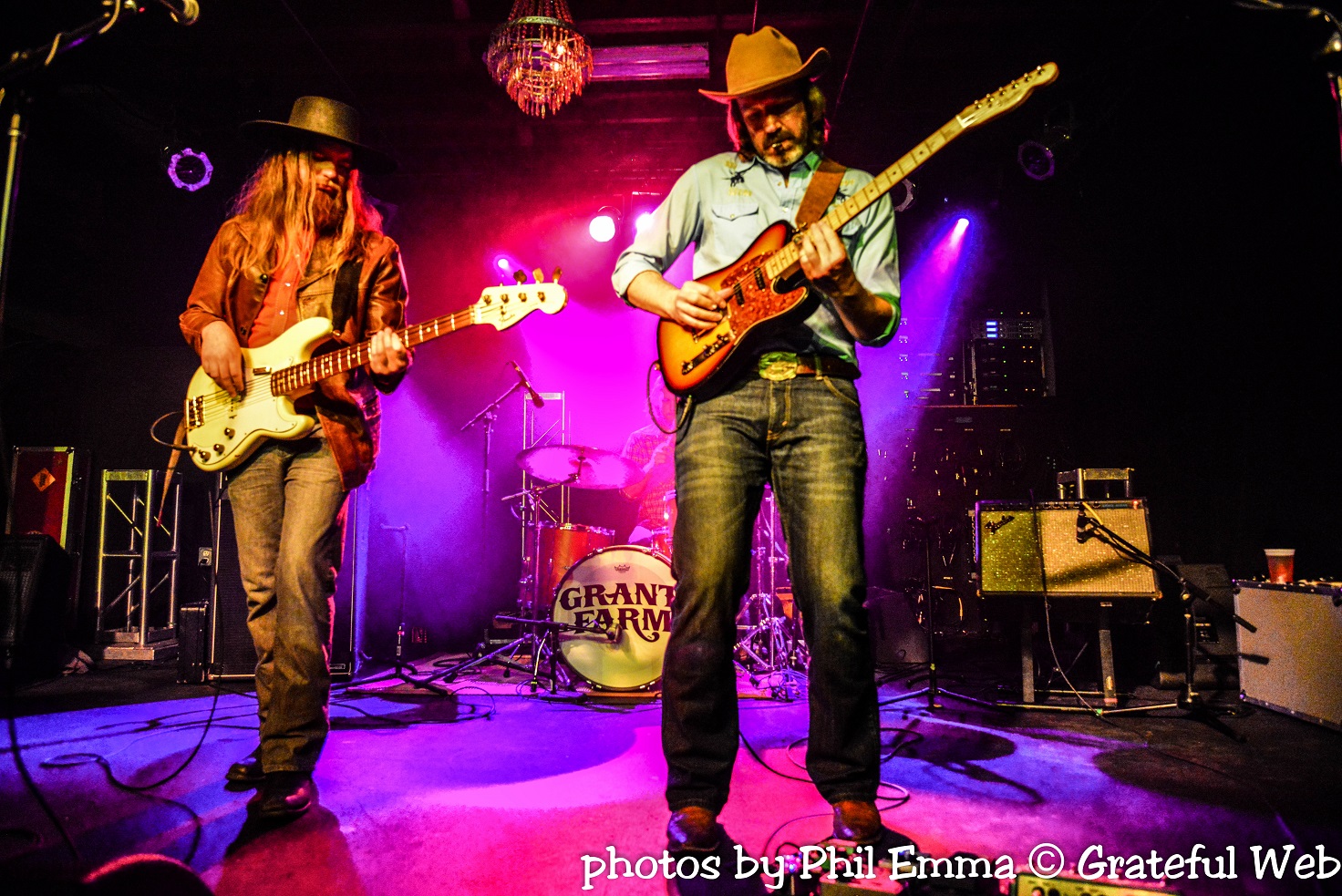 During the break, I went next door to listen to the rockin' Americana band Grant Farm tirelessly crush one of the longest sets of music that I have seen in a while. They were right in the middle of a three hour set that included a few heavy hitting Grateful Dead covers such as: Scarlet Begonias, Lady with a Fan, and Terrapin Station. Grant Farm was started by National Flatpicking Guitar Champion Tyler Grant. Since then, this band has been building steam and a huge following with their high-energy multi-faceted music. On this night, they released their first full length concept album and their third original album. This hard working band carries their work ethic onto their albums. Kiss the Ground focuses on the working class in a positive light.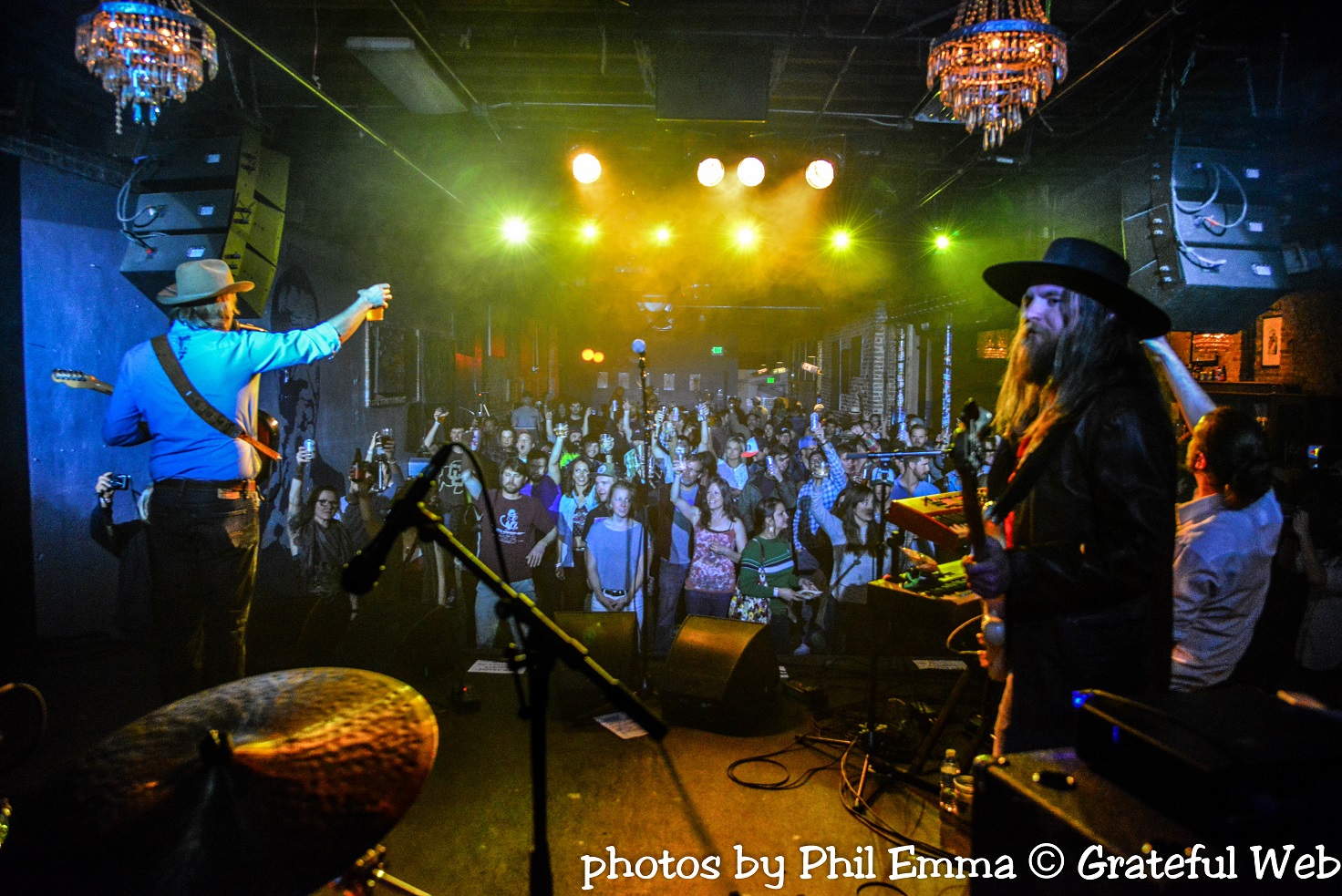 The second set provided the lift and funk punch that many in the audience were whispering about at set break. Right from the start of the second set with the gospel kick from "Julius," the crowd got what they wanted. After, the deep funk of "Camel Walk" and "Ghost" made for the best dance combo of the night.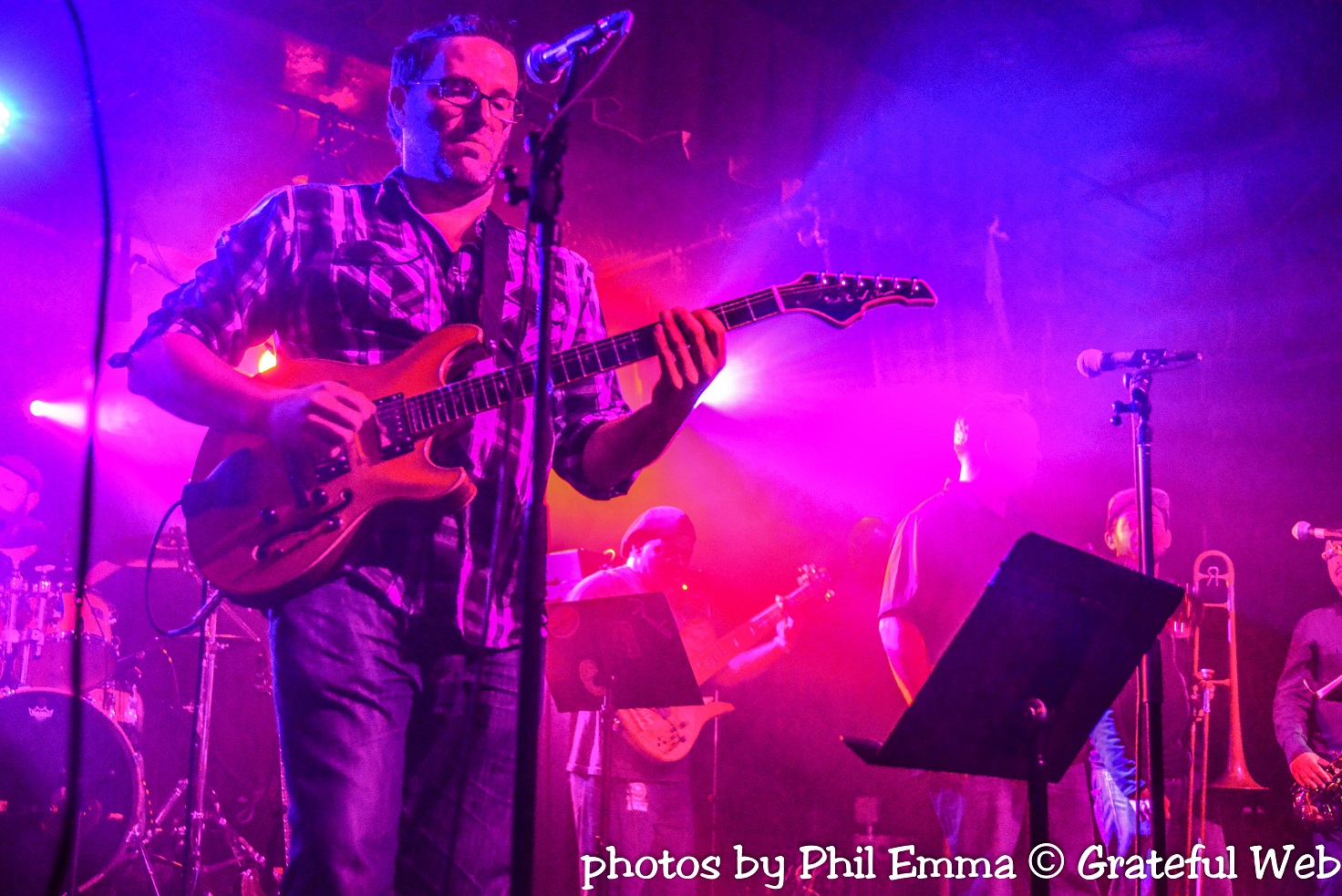 The Page McConnell jazz standard "Lawn Boy" stretched the imaginations of us all. The long night of dual venue excitement came to a close with a couple of phan classics, "Brother" and "Golgi Apparatus." It was a heavy dose of two great bands on two sides of one of the best venues in Colorado. Keep an eye on Grant Farm. They are one of our fastest growing local Colorado bands that will be recognized nationally any day now.