A sold-out crowd filled the opulent Fred Kavli Theater in Thousand Oaks, California, on Saturday, November 5th, to witness the guitar wizardry of arguably the greatest living rock guitarist, Jeff Beck. It was the first post-pandemic tour for the iconic guitarist, who looks and sounds like a man decade younger than his 78 years. The musician has won six Grammy's for his masterful recordings and has been inducted into the Rock and Roll Hall of Fame twice. The current tour supports Beck's newest album, 18, the much-publicized collaboration with Johnny Depp.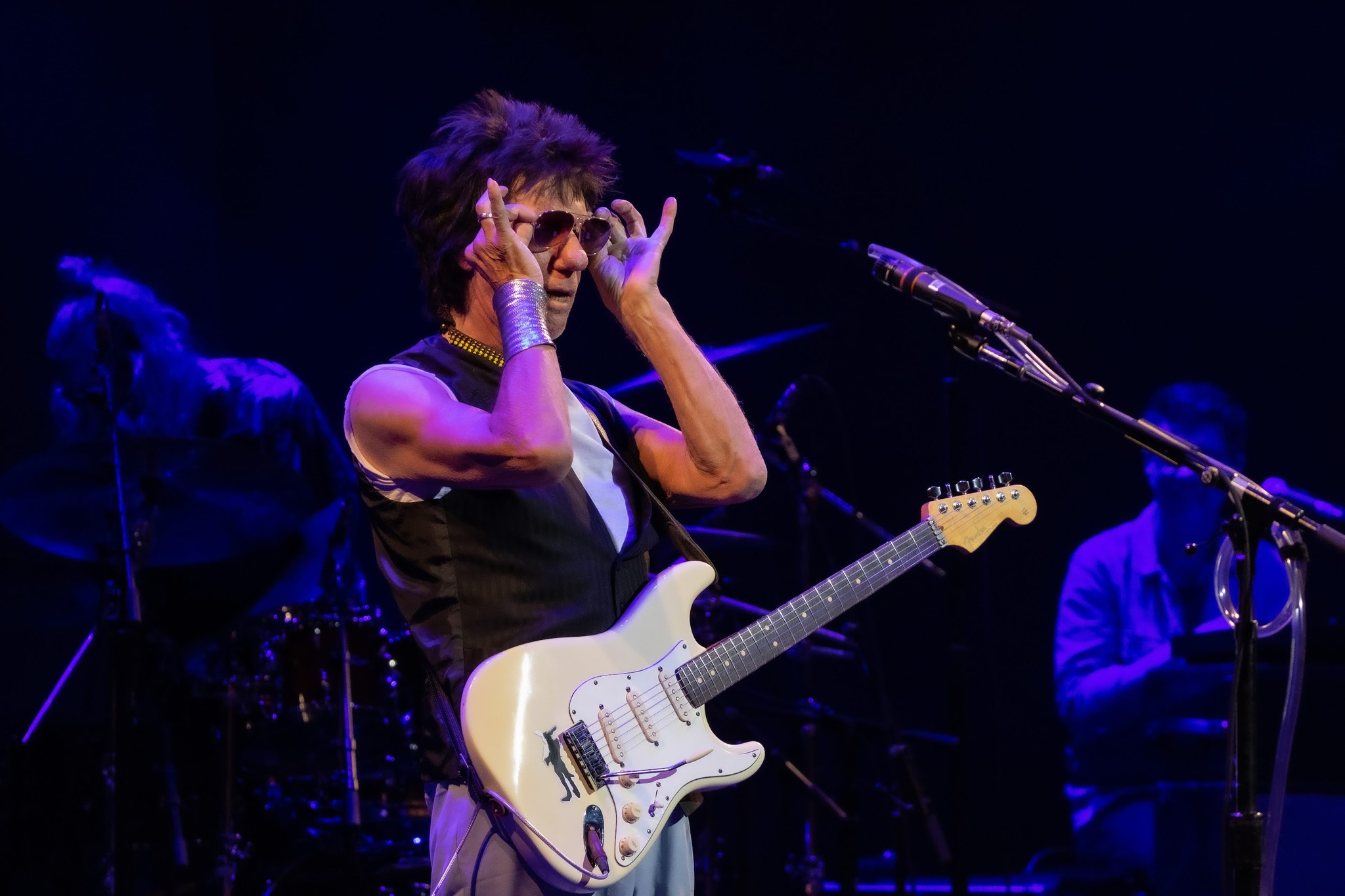 Beck began the concert in his usual diminutive style, strolling on stage and smiling at the audience before putting on his dark glasses and getting down to business. The guitarist opened with the innovative tune "Freeway Jam" from his groundbreaking 1975 album Blow By Blow. The song, fusing Jazz, Rock, and Funk music, immediately showcased the guitarist's immense talent. The musician seemed so at ease that he could sip a cup of English tea between his innovative licks. Then, the guitarist offered up one incredible medley after another during 11 tunes, backed by a phenomenal trio of jazz rockers, including bassist Rhonda Smith, drummer Anika Nilles, and keyboardist Robert Stevenson.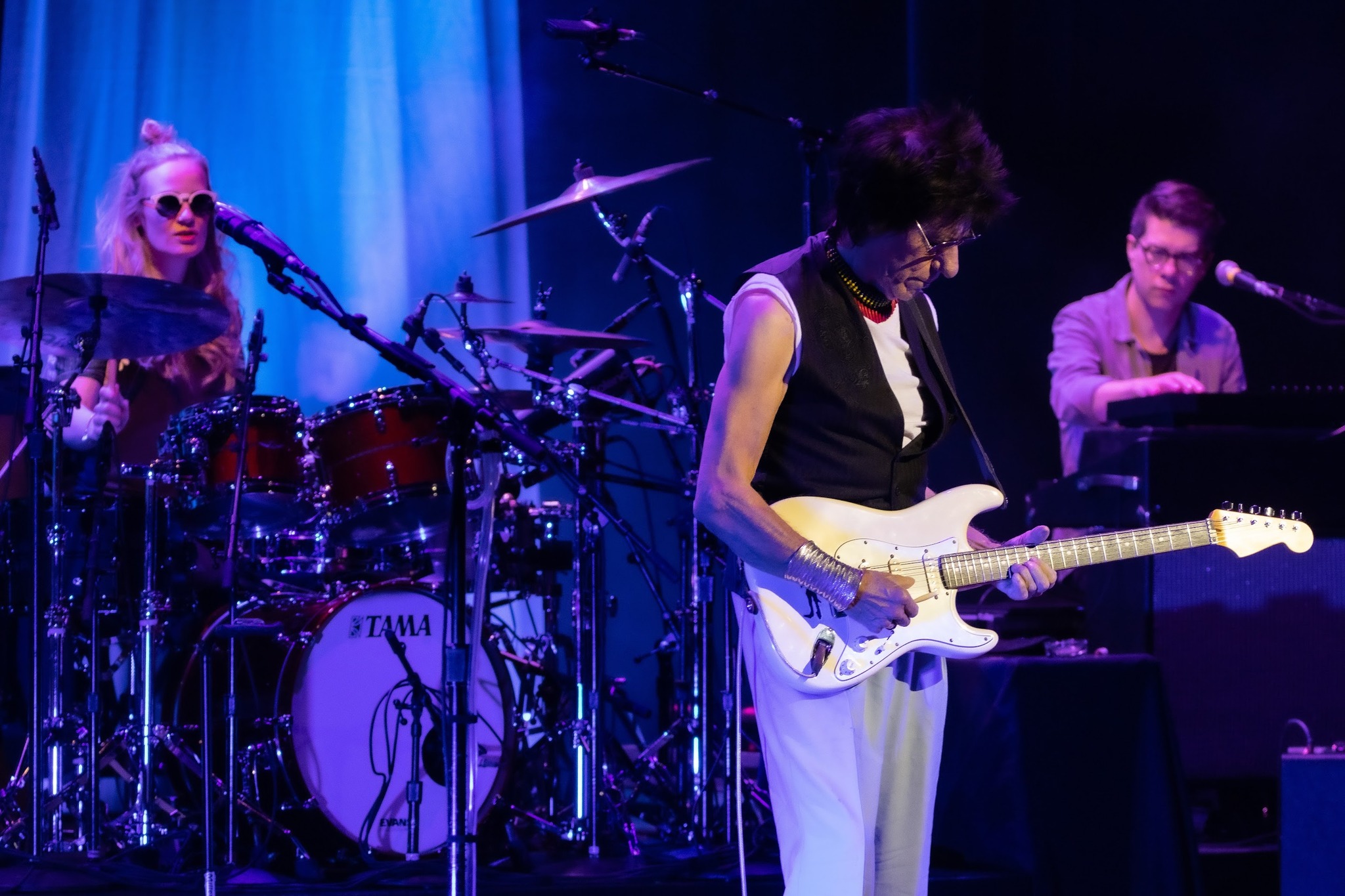 The opening set included a selection of tunes from the rocker's long career and classic covers, including the Beach Boys' "Caroline, No;" and a fierce interpretation of John McLaughlin's Mahavishnu Orchestra tune "You Know You Know." Beck also included a cover of the Syreeta song "Cause We've Ended as Lovers."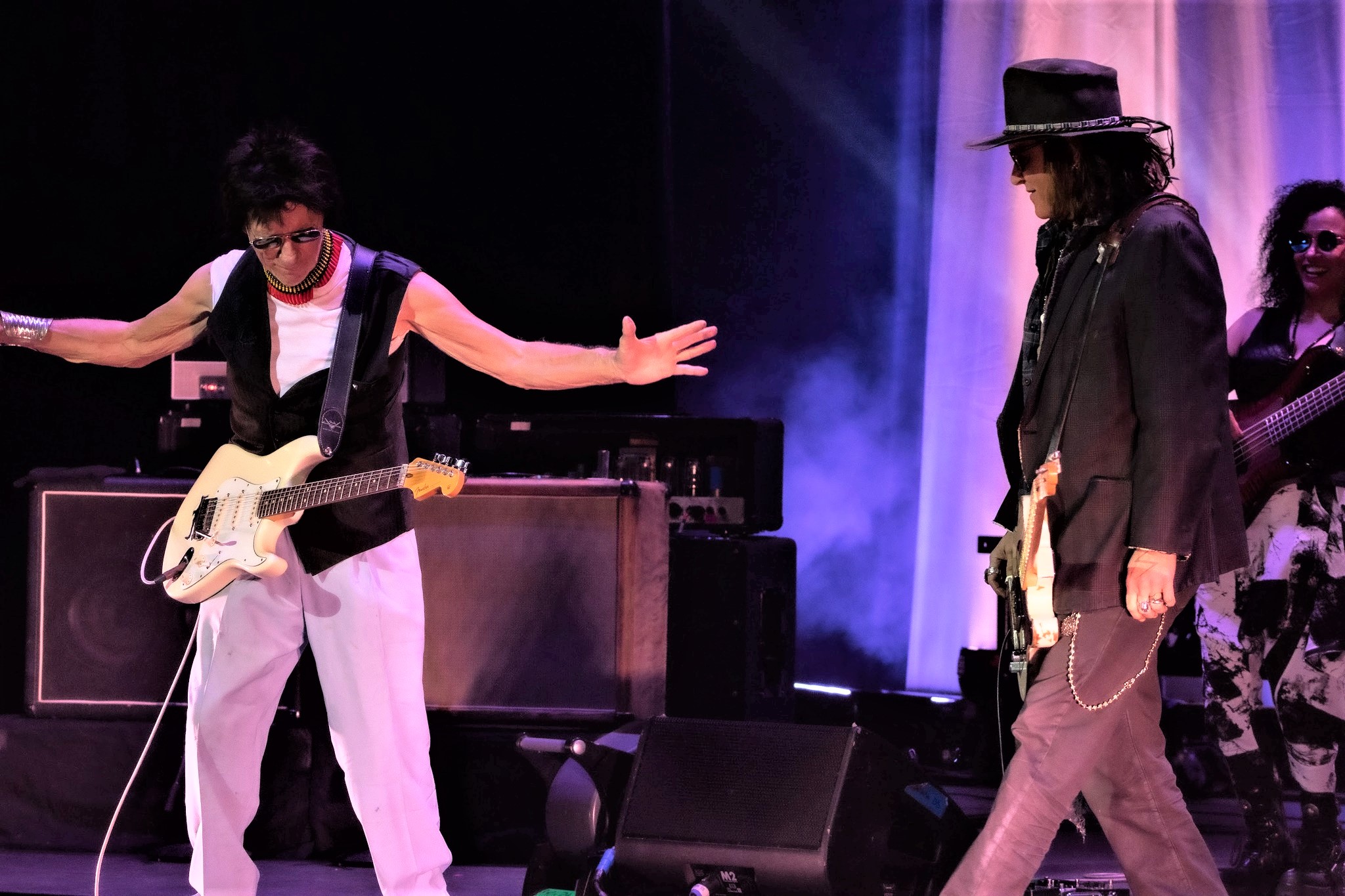 As Beck was about to begin his 12th tune of the night, he welcomed "a good friend" to the stage to join him. Beck and his band launched into one of his favorite covers, "Rumble." The original tune was released in 1958 by Link Ray and His Ray Men. Ray composed the innovative tune onstage one night. Many radio stations in its day banned the song because Rumble was the teenage slang for a gang fight. However, Beck was so enamored by the early tune it has long become a staple of his playlist. Beck has even partnered with Fender recently to promote the company's 1957 Stratocaster guitar that was used in the original recording of "Rumble." Shortly into the song, Johnny Depp, looking much like a 70's rocker, sauntered onstage, much to the delight of many well-dressed young ladies in the audience. Many of Beck's more testosterone-driven fans may dismiss Depp as an interloper, but the actor has past credentials as a bonified musician.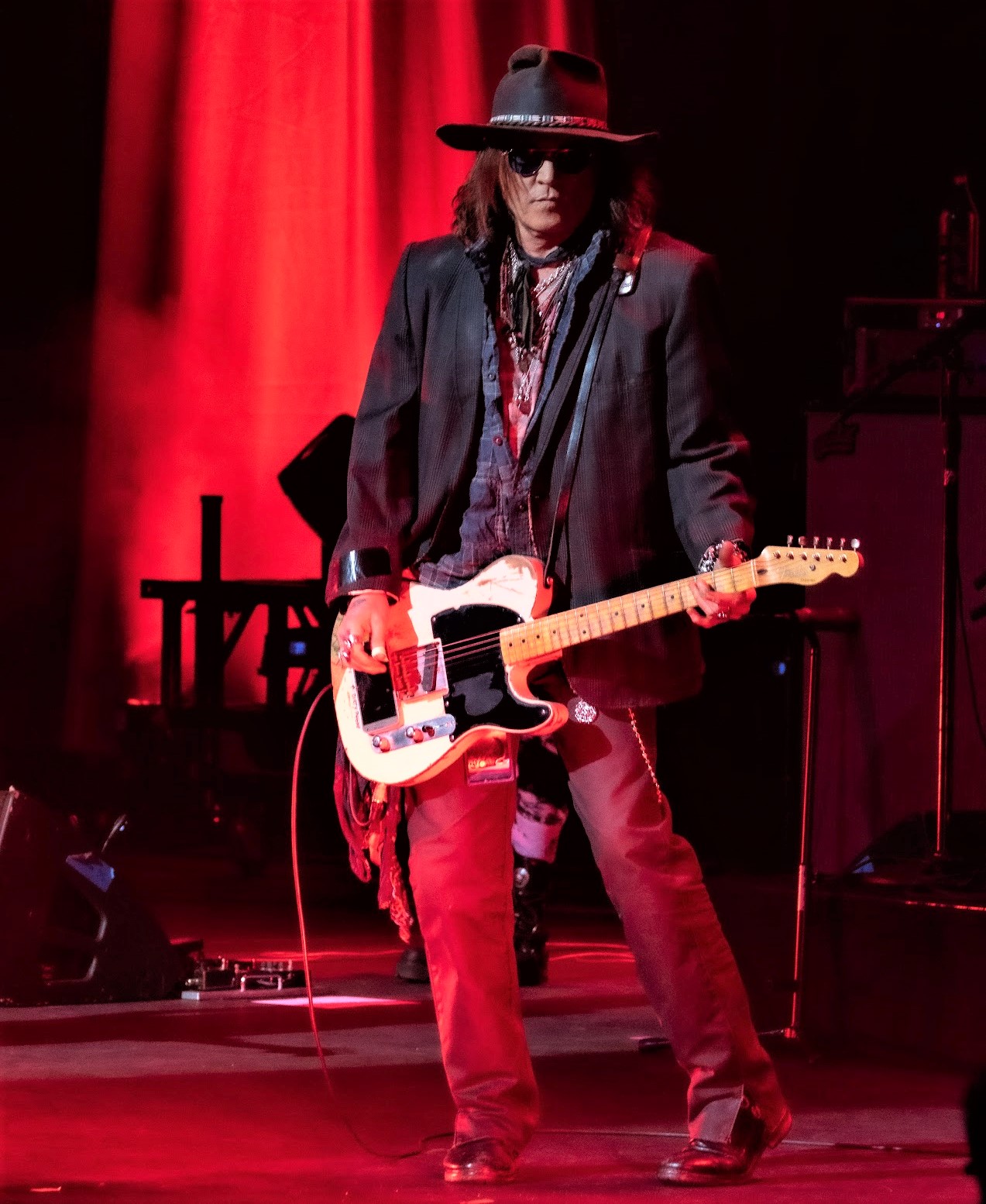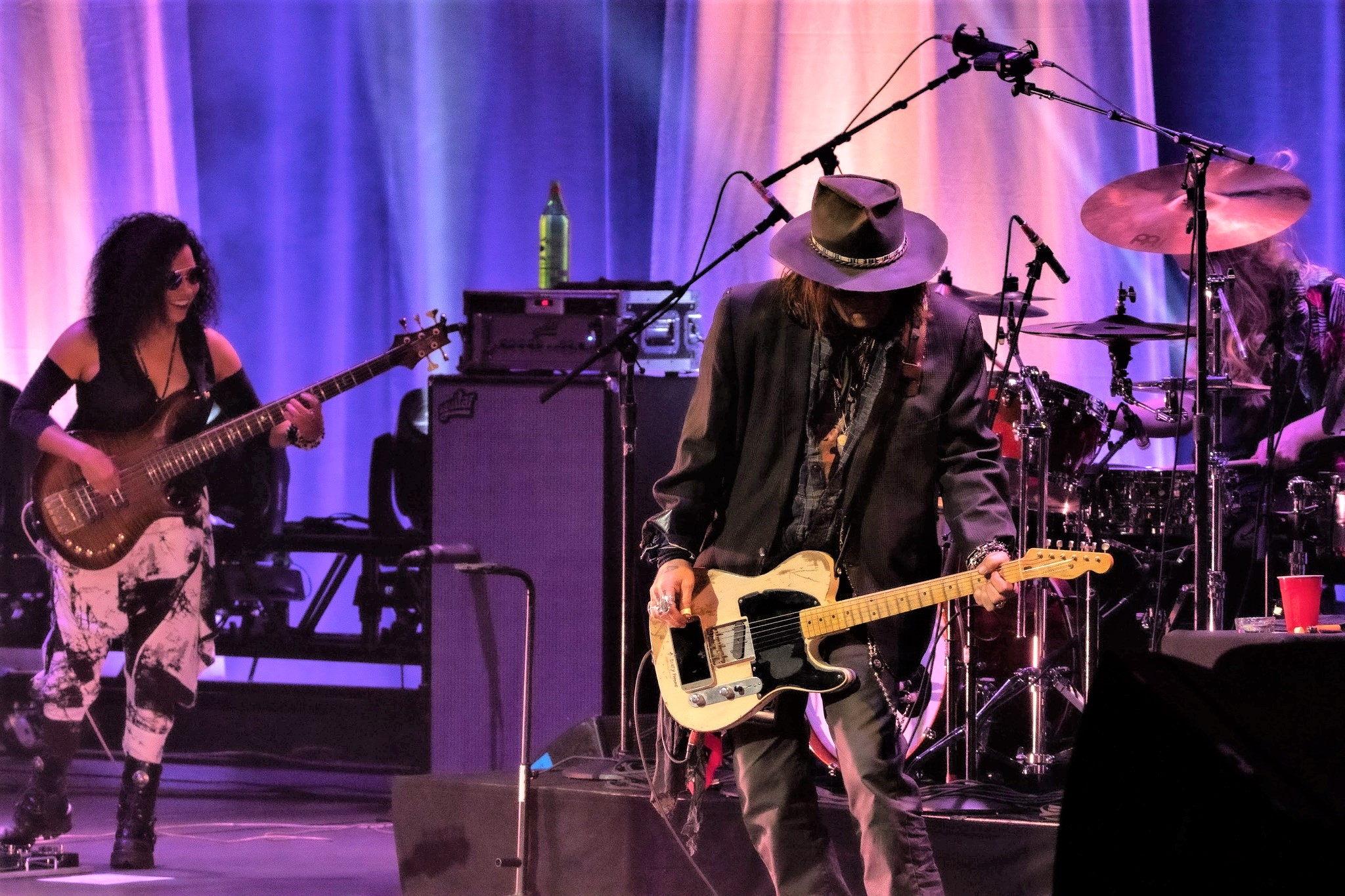 While few guitarists could do a credible battle with Beck onstage, Depp is an accomplished rhythm guitarist with an engaging singing voice. Beck would be the first to tell you that vocal skills are not his forte. Depp has been playing guitar since he was 12 years old and has played in various rock bands since 1980, including the supergroup The Hollywood Vampires. During the show's second part in Thousand Oaks, Beck and his band would continue to lay down intricate rock riffs while Depp took over vocal duties and played a competent rhythm guitar.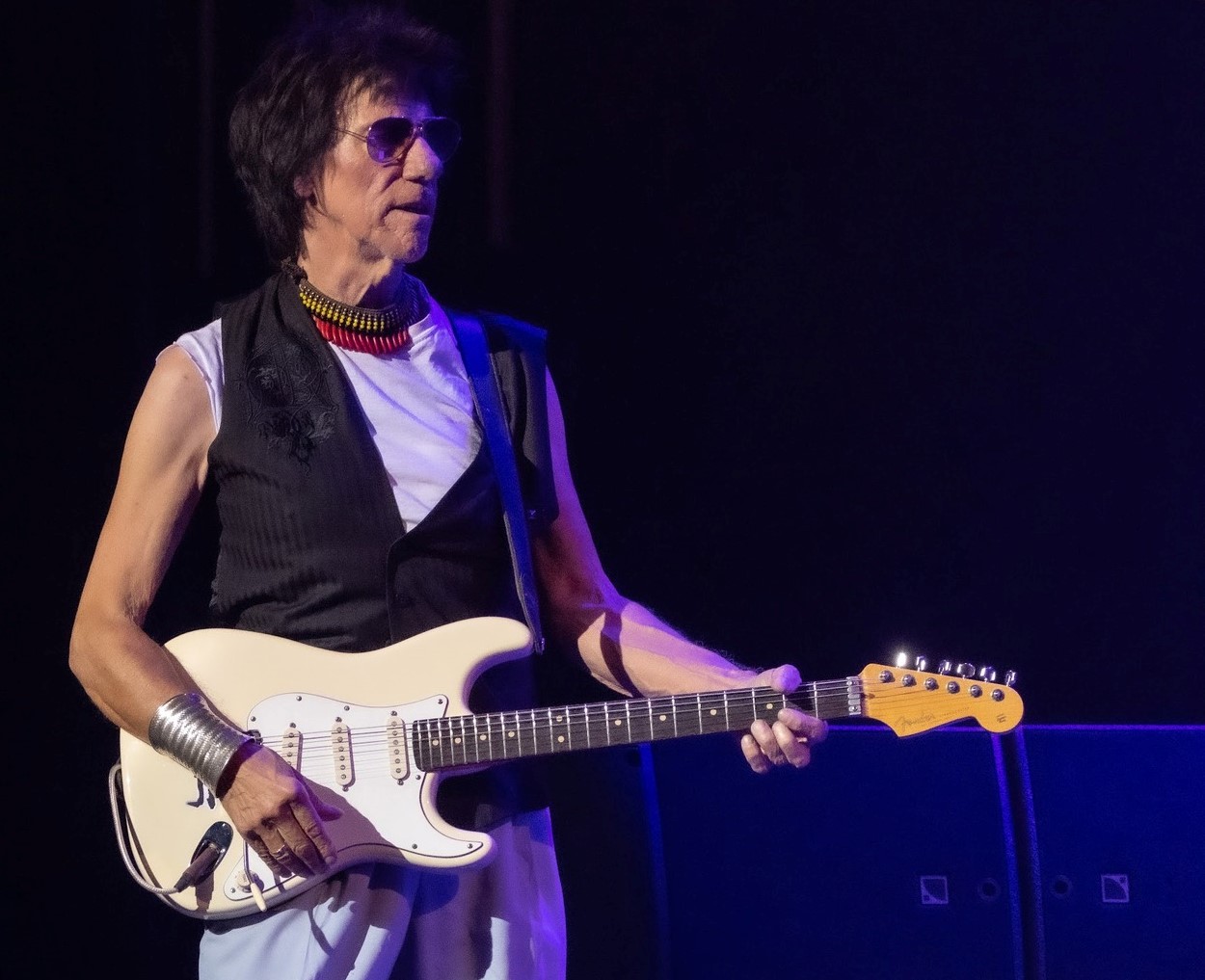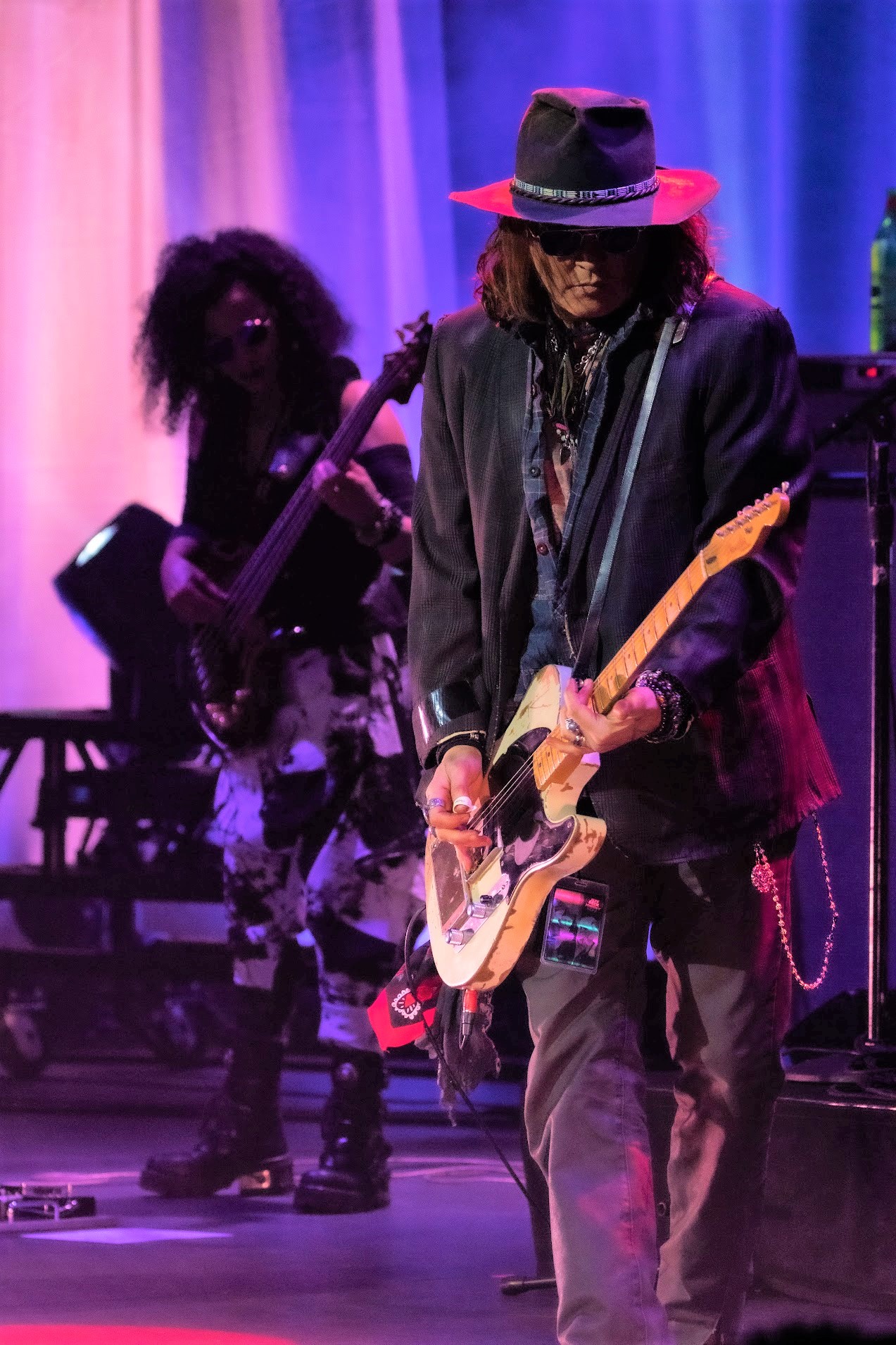 Depp sang first on his collaborative original with Beck, "This Is a Song for Miss Hedy Lamarr," then on a cover of John Lennon's "Isolation." Depp made the song his own with a distinctive vocal arrangement. He also sang a version of Dennis Wilson's "Time" and played a 12-string on The Beatles' "A Day in The Life." Beck then took over for a masterful instrumental of Jimi Hendrix's "Little Wing." The show ended with Beck and Depp performing another cover, this time of the band Killing Joke's "The Death and Resurrection Show."