On July 20, 2023, the Lobero Theatre resonated with the sounds of mastery and innovation as Jerry Douglas, the dobro virtuoso took the stage by storm. A palpable electricity permeated the air, the anticipation crackling like a live wire as fans, their faces glowing with excitement, gathered for a night destined to be filled with melodic enchantment. Nestled in the beating heart of the city, the Lobero Theatre, with its elegant acoustics and historic charm, provided the perfect canvas for this sonic masterpiece. As part of their illustrious 150th-anniversary celebration, Douglas and his ensemble of seasoned musicians unfurled a symphony of strings that danced through the opulent theater. Having graced the venue's stage at least "12 or 13 times," Douglas fondly regards the Lobero as "one of his all-time favorite venues," a sentiment that reverberated through every note of the unforgettable concert.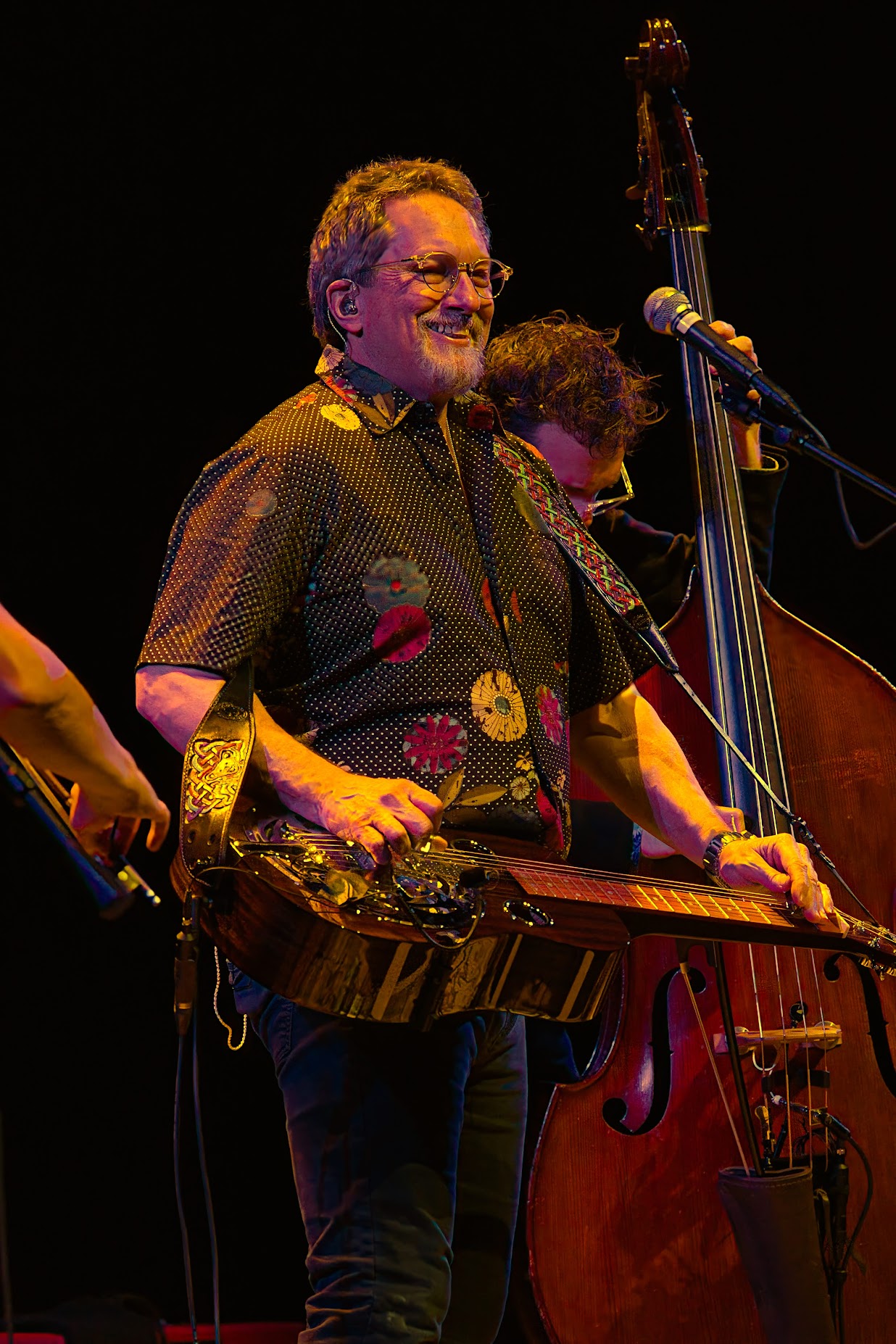 Douglas, the undisputed king of the dobro guitar, dominated the night with his awe-inspiring talent. With each note that resonated from his resonator guitar, the audience was transported to a realm of musical genius. Douglas's unparalleled expertise garnered him numerous Grammy wins and a loyal fanbase that hung on his every chord.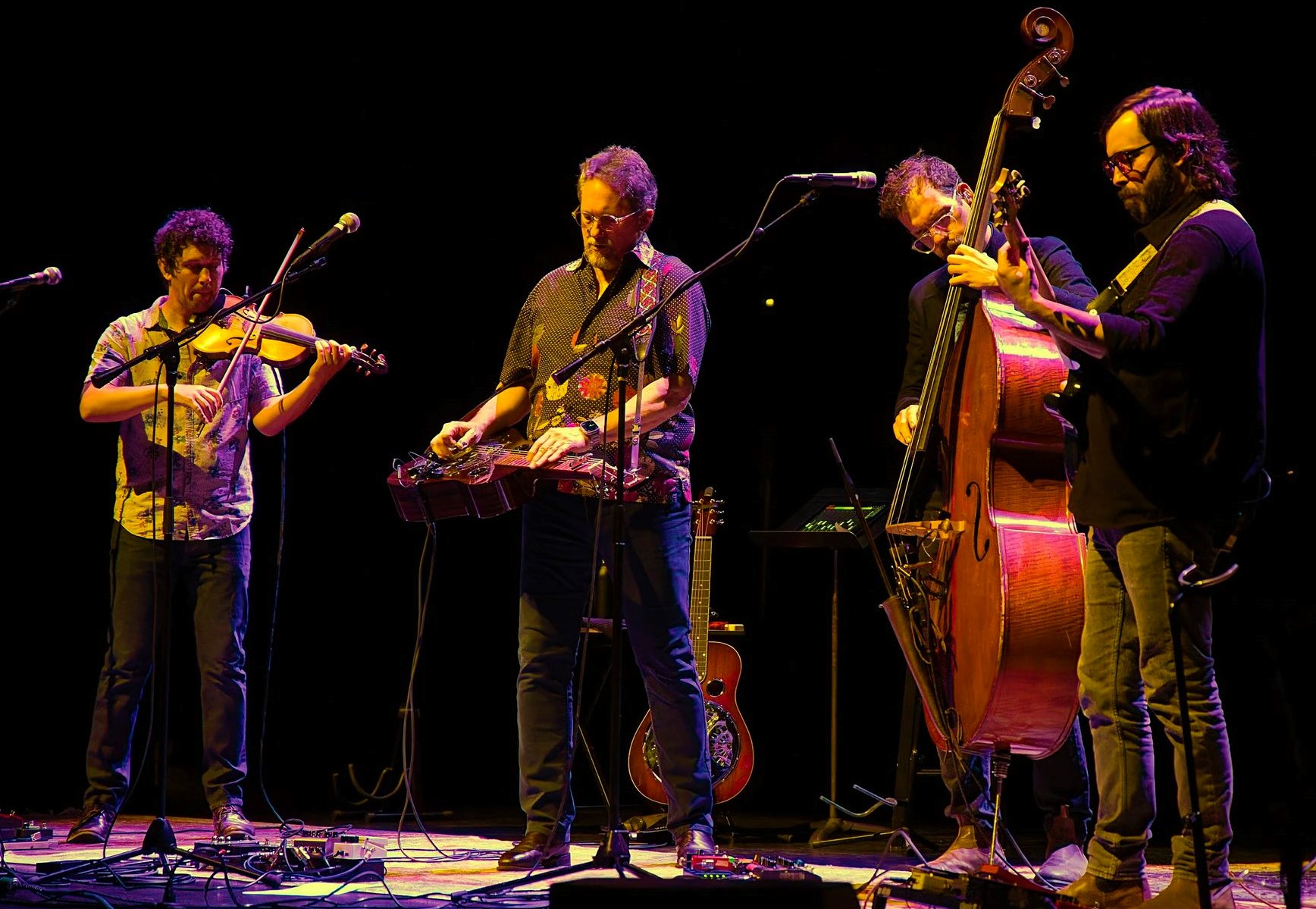 "Hey, it's Jerry Douglas!" echoed through the theater's walls as the man graced the stage, a mischievous glimmer in his eyes. The crowd erupted; their exhilaration palpable. It was evident that this would be an extraordinary night of musical magic. From the soulful twang of bluegrass to the foot-tapping rhythm of country and the smooth melodies of jazz, Jerry Douglas took us on an unforgettable journey through genres. The transitions between each were as seamless as a musical time warp, leaving the audience in awe of Douglas's versatility.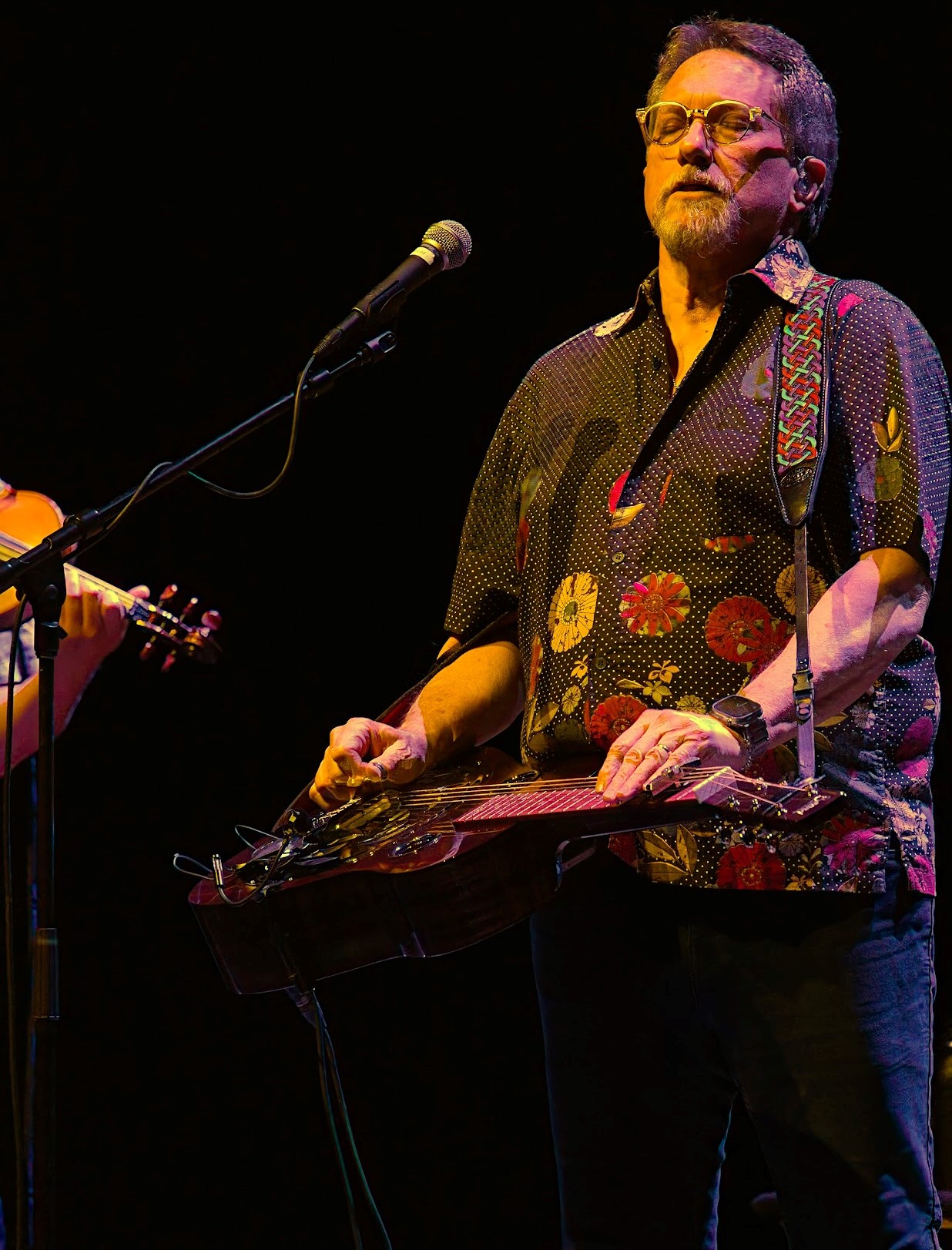 In addition to his own timeless tunes, the masterful musician played a diverse set of covers. From Tom Waits "2:19" to The Beatle's "While My Guitar Gently Weeps," Douglas and his band made different musical genres their own. He even included a jazz-tinged nod to Chic Corea with a cover of the Return to Forever tune "Spain."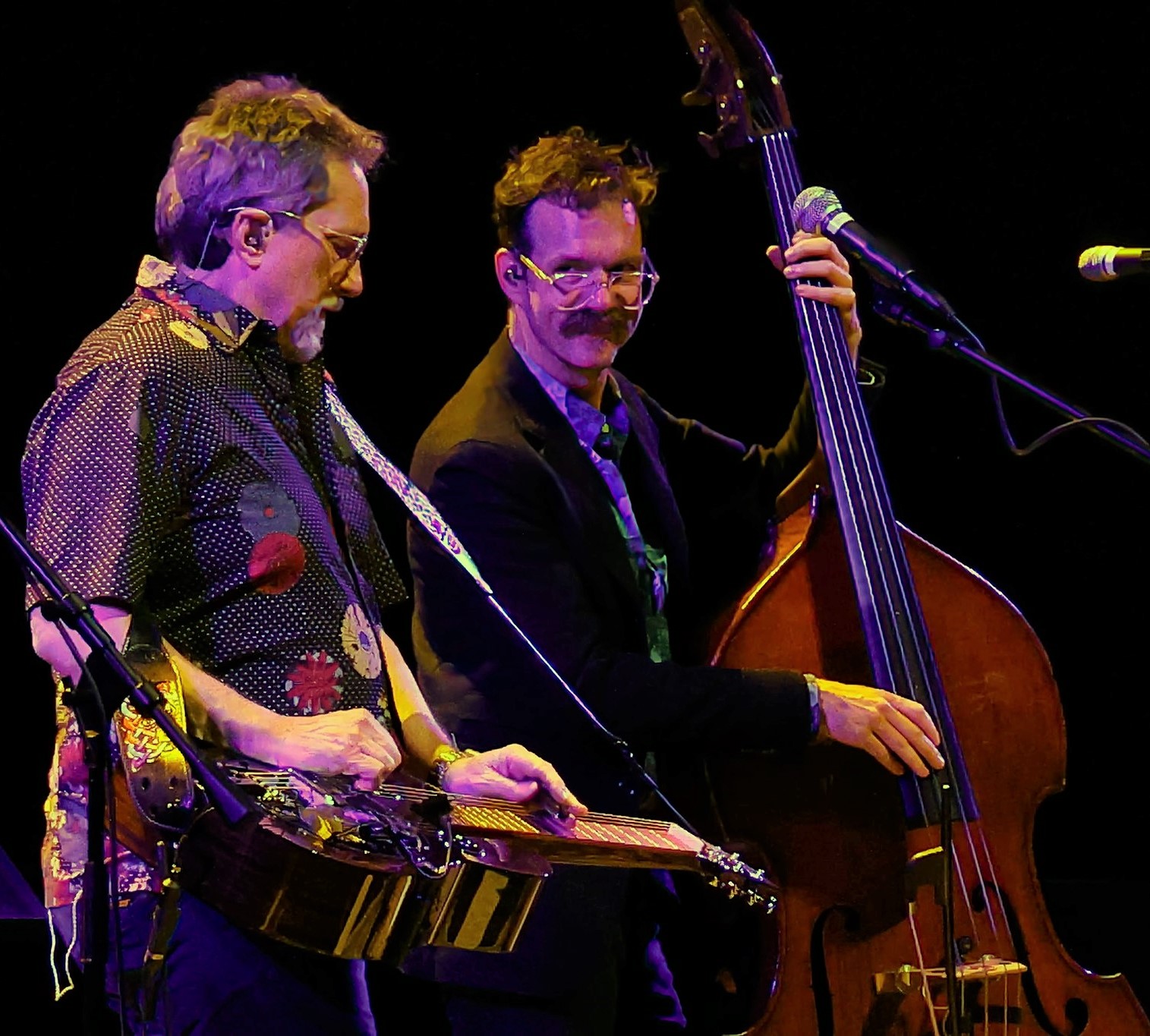 Douglas's own tracks like "Gone to Fortingall" and "Senia's Lament" showcased the emotional depth and technical brilliance that has become synonymous with Jerry Douglas. The theater erupted in thunderous applause after each performance, leaving no doubt about his music's impact on his captivated audience. It was as if the Lobero Theater had been charged with an electric current as Jerry Douglas strummed his guitar. The crowd could not help but be swept up in the energy radiating from the stage. Foot-stomping, head-bobbing, and even impromptu dancing filled the theater as the melodies transported fans.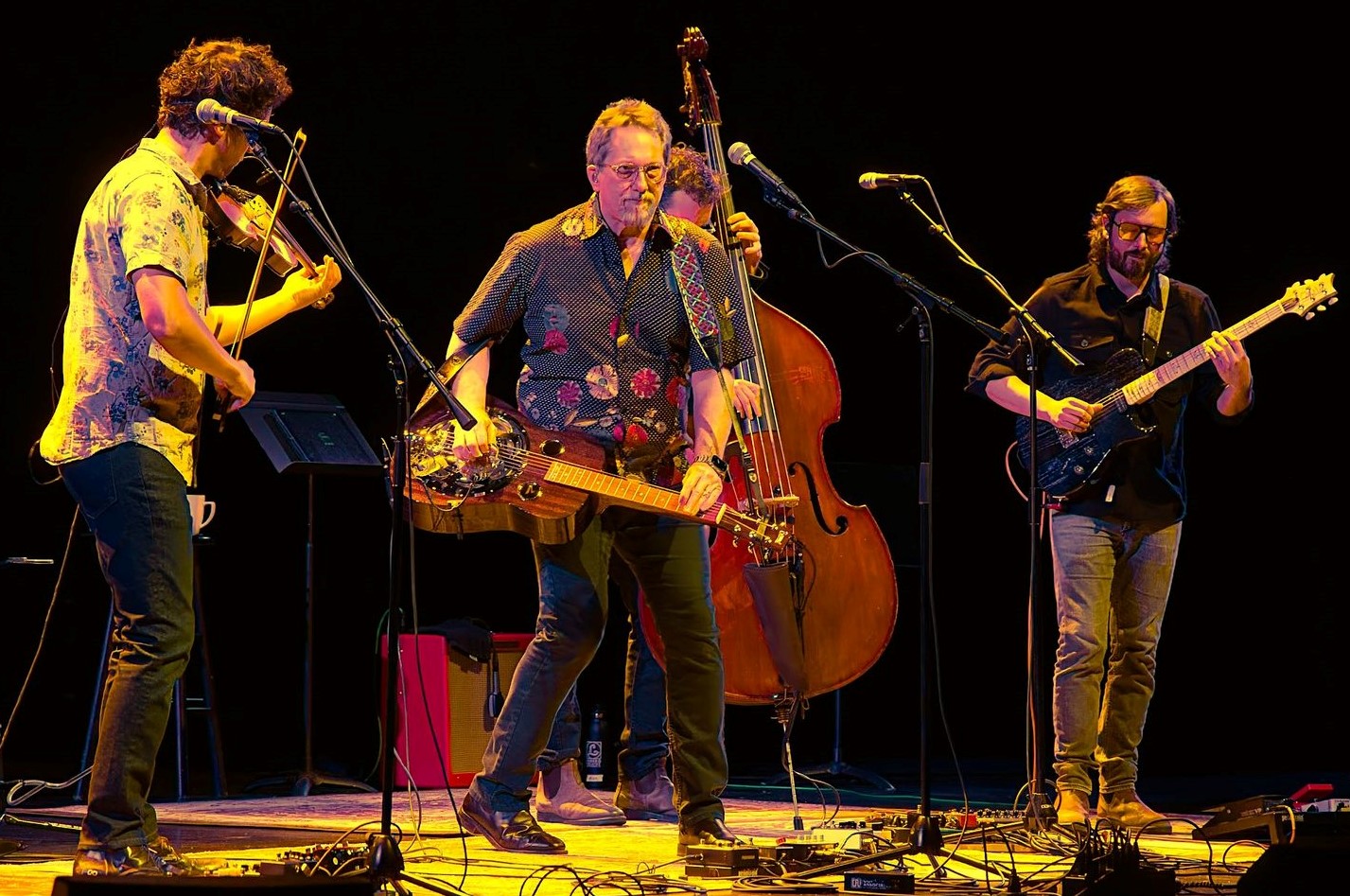 Jerry Douglas wasn't content with merely playing his music; he engaged with the audience throughout the night, connecting on a personal level. Sharing anecdotes, he drew laughter, tears, and nods of understanding from his loyal supporters. It was a testament to his ability to touch hearts through his music and charismatic storytelling.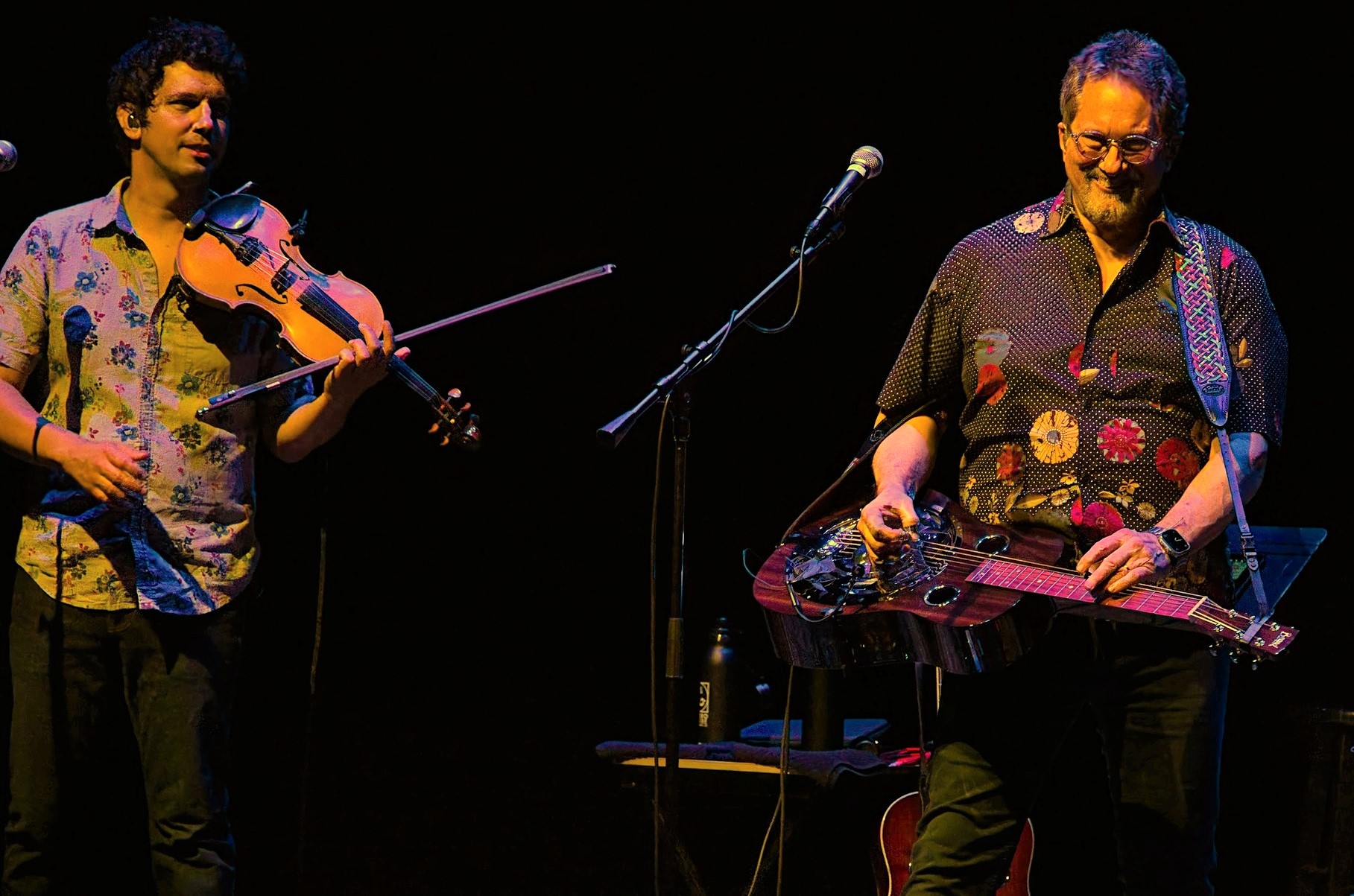 While Jerry Douglas undeniably commanded the stage with his stellar performance, it was clear that he valued collaboration above all else. The band that accompanied him was a group of musical virtuosos in their own right. With each musician taking turns in the spotlight, they brought a powerful chemistry to the performance.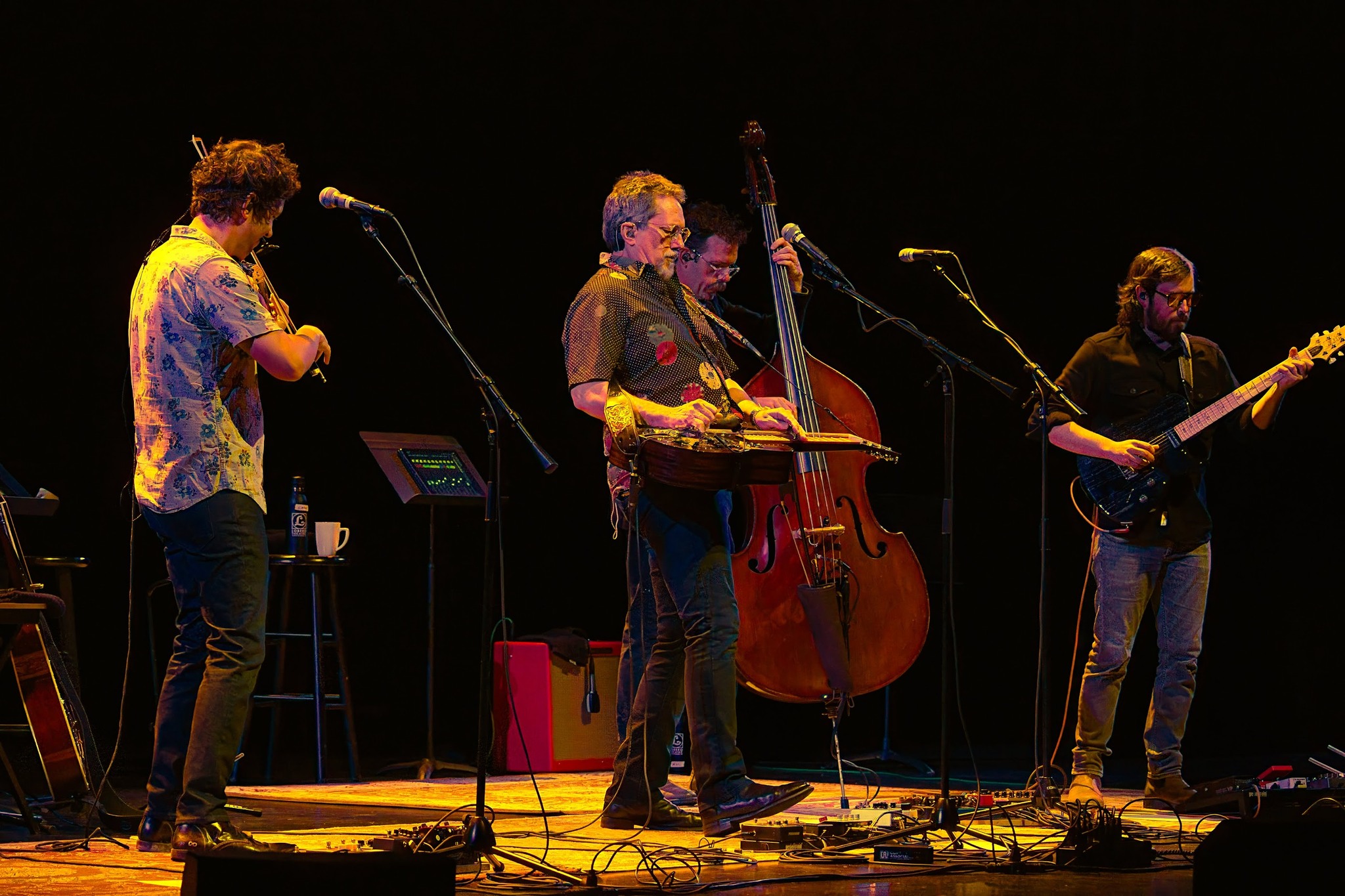 Strings on fire, hearts ablaze with passion, and an audience left hungry for more, Jerry Douglas's concert at the Lobero Theatre was a night to be remembered. Every moment left an indelible mark on those fortunate enough to be present, from his musical mastery and genre-bending performances to the engaging atmosphere and collaborative brilliance. If you ever have the opportunity to witness Jerry Douglas live, don't hesitate. Grab your ticket and prepare to be transported to a world where strings sing and fire dances.