In the midst of his Many Rivers Crossed Tour, Hall of Fame inductee Jimmy Cliff made his way into recently devastated Boulder, Colorado for a show filled with his politically and culturally distinct classics, and a history lesson not only about his life, but the music through which he 's seen the world.
Walking on stage to a slew of cheers, Cliff took a seat amongst a row of hand drums and began a rendition of Bongo Man that featured drums of all sizes for each member of his band. The mellow, rhythmic vibe of the unified drums produced a steady lyrical moan from the audience, who clasped onto each word and sang it right back. The band bridged into Rivers of Babylon, one of many segues and medleys of the evening, and Jimmy took his place up front, dancing and writhing like a young soul in a sixty-five year old body.
"This next song is about growing up in Kingston after making my way there from the countryside," Jimmy told the crowd with a guitar slung over his shoulder, launching into Hard Road to Travel. The band had dispatched to their positions on bass, drums, keyboards, trumpet and vocals, and so a two hour romp through the musical history of Jimmy Cliff had begun. Each song seemed to connect to the crowd, whether it was seeing a positive in all of the recent flood damage through his uplifting lyrics, or just letting the music take them away from the troubles of the world. Either way, there wasn't a glum face in the Boulder Theater.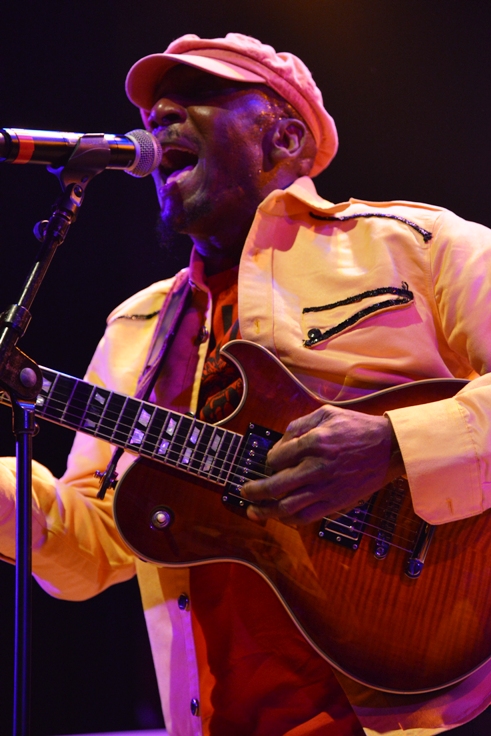 After mentioning the development of Ska music in Jamaica, and specifically Kingston, Cliff dove deep into his cannon with an early Ska medley of King of Kings and Miss Jamaica. While Ska gave way to reggae music, they both hold their own specific traits. The trumpet and upbeat, swift skank guitar on the medley really stood out amongst the other material played, especially songs off of his critically defining soundtrack Harder They Come. It was also a treat seeing Jimmy playing guitar for the entire show, both electric and acoustic, as he's traveled with a guitarist other times I'd seen him.
After an extensive intro prodding the Christian faith on the unlikely probability of Adam coming before Eve, and the model of Zionism, he preached to us a version of Roots Woman. He then spoke about his career taking him to Europe, and specifically, the UK, where he charted and witnessed the fruitful emergence of his songwriting. This portion of the show displayed many of his biggest hits, including the Cat Stevens' penned, Wild World, which he prefaced with an amusing story about Stevens' not liking the song and turning it over to their shared publicist, who passed it on to Jimmy, who was thrilled with it.
It took a trip down memory lane to Brazil for Jimmy to concede that he was indeed taking us on a musical journey through his life. Wonderful World, Beautiful People was introduced as a quasi-revolutionary song, where Jimmy saw all of these people with smiles on their faces but no will or inner fire to try and create change. This was very different than in Jamaica, he told us, and it inspired what some consider one of the most progressive anti-war songs still resonating in the world today: Vietnam. The lyrics, as he's done for quite some time now, were changed to Afghanistan, and once again the band led a medley into World is Upside Down.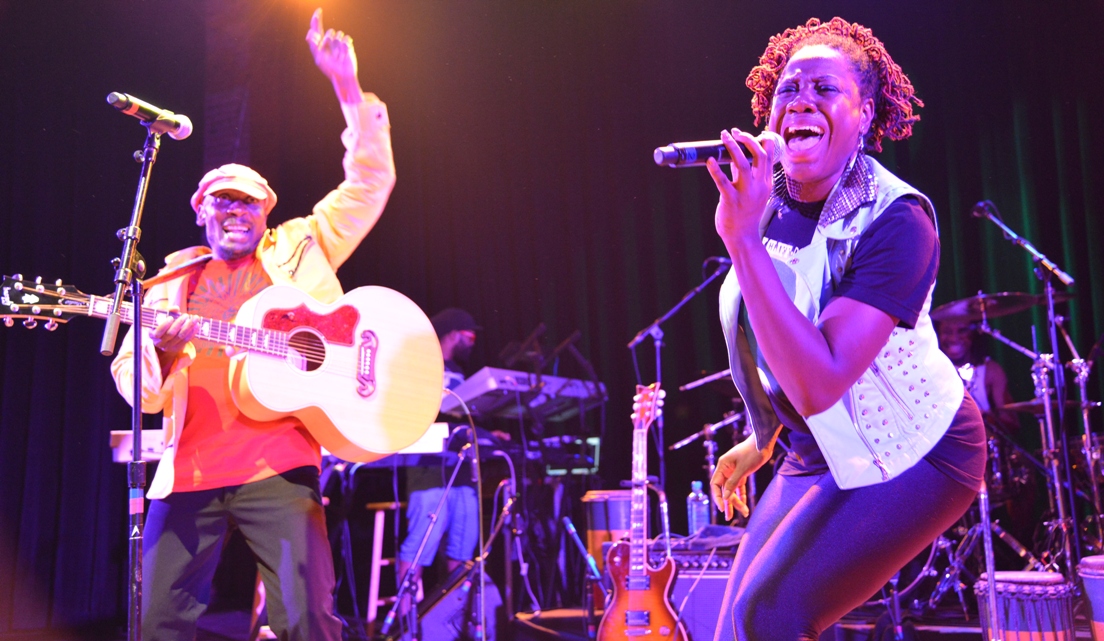 Soon Jimmy started name-dropping, which is easy to do when you had friends like Bob Marley and Desmond Dekker in the mid to late sixties. "They never forgot their little brother, Jimmy," Cliff told the crowd as he played short but sweet versions of their respective early career singles. He also played two covers by Johnny Nash: Hold MeTight and I Can See Clearly Now, the latter of which Cliff covered for the film Cool Runnings, and has since become associated with his name.
I don't know if every story he told was entirely relevant, but you have to hand it to the guy, because he's lived a life and then some. Take You Can Get it if you Really Want. He said that he had met a young college dropout who had been so encouraged by the song that she ended up going back and receiving her degree. He also mentioned how Prime Minister David Cameron used it to represent right wing power. This brought out some of those anti-war tendencies that arise in his music, as he broke down the word politics for us: "Poli means people, and tics are bloodsuckers." Obviously, everybody has his or her own interpretations of his music.
The most interesting and detailed story of the night revolved around the film The Harder They Come, which Jimmy starred in because he was convinced that he was a better actor than musician, something he jokingly said he still believes to this day. The film is most likely the first place you encountered his music, but his performance as the rough around the edges Ivanhoe Martin in the guns and glory glimpse into the dark side of the recording industry in Jamaica is nearly as timeless as the songs themselves. He spoke at lengths about Rhyging, the folk legend the character was based on, as well as the similar upbringing they encountered, though Cliff managed to find his place in the world when he moved overseas.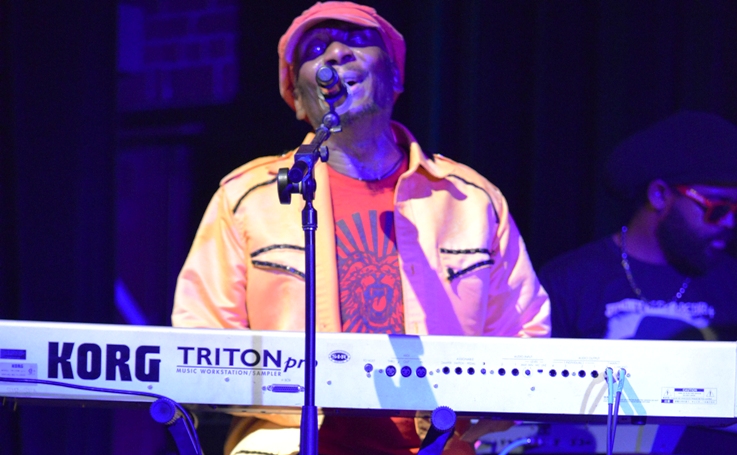 The first encore featured Jimmy on keys, telling the crowd that "I know about natural disaster. We in Jamaica know about it. Have courage and love each other and I know you'll get through," before a touching version of Rebel in Me-I thought he was going to play the Cocktail theme song, Shelter of Your Love. He then picked up his guitar for a much more danceable Johnny Too Bad, before leaving the stage for a second time while his trumpet player/vocalist/hype guy rallied the crowd to yell and wave their hands. An acoustic Sitting in Limbo left most of the crowd satisfied, with some even making their way for the exits, but they would have been disappointed to know he returned for one final song. One More, the crowd chanted right along with him, and out into the Colorado night.