Whether layin' it down with his revered trio, his new five-piece band, accompanying fellow performer Mama Kin as a duet, or mesmerizing the crowd with an epic solo of guitar gymnastics, Australian roots rocker John Butler held the crowd visibly spellbound from start to finish in Sacramento's ornate Crest Theatre on June 19.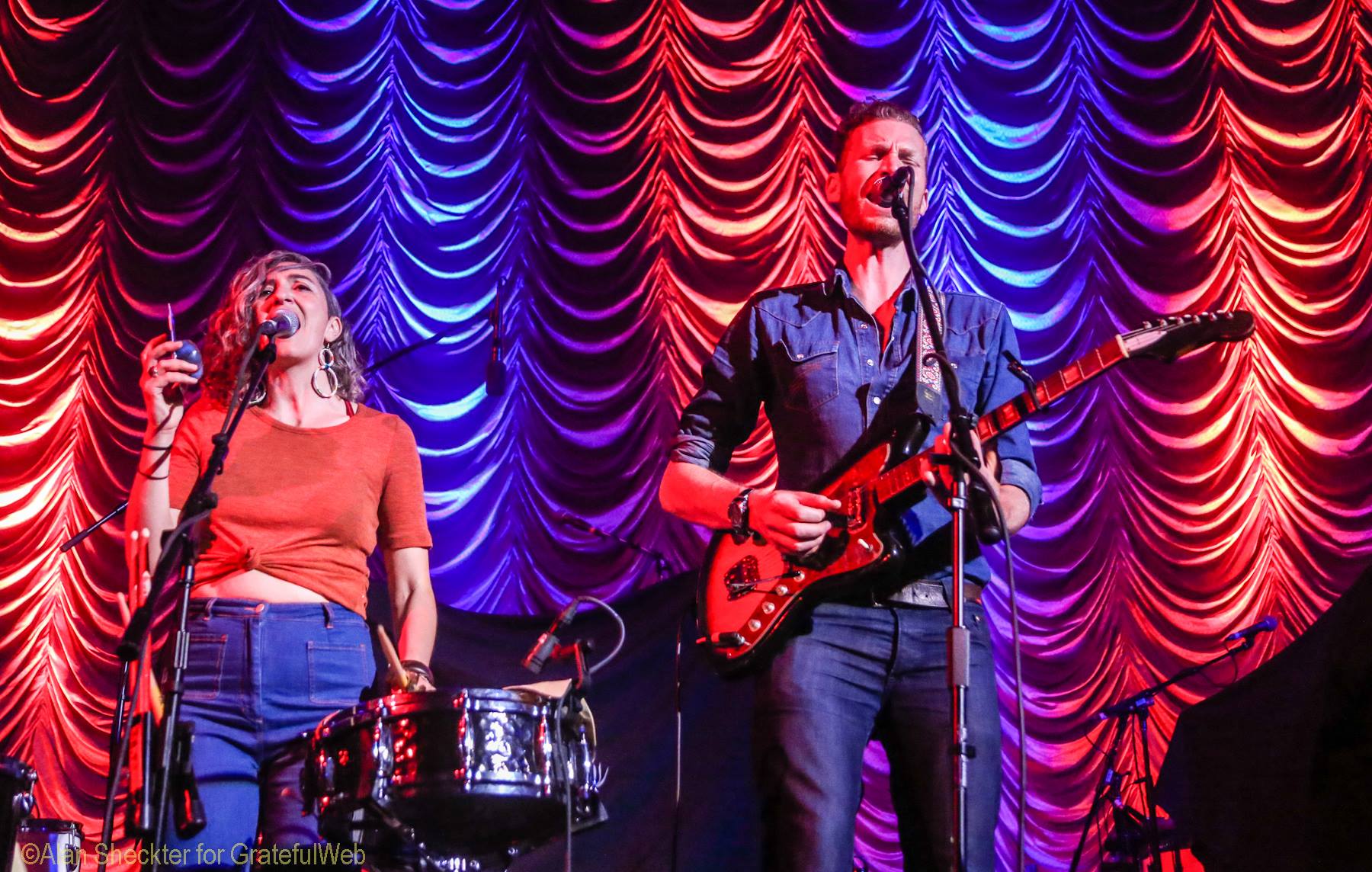 Unabashedly speaking, John Butler is one of the most talented and fascinating musicians out on the jammy band circuit. A key ingredient, in addition to his ongoing rapport with the audience, was the discernible indigenous Australian feel to his work , developed a couple of decades ago as a busking guitarist, and which seeped in at many points throughout the night. And throughout, Butler was very in-the-moment and pleasantly chatty, observing the crowd and the theater around him and telling plenty of stories.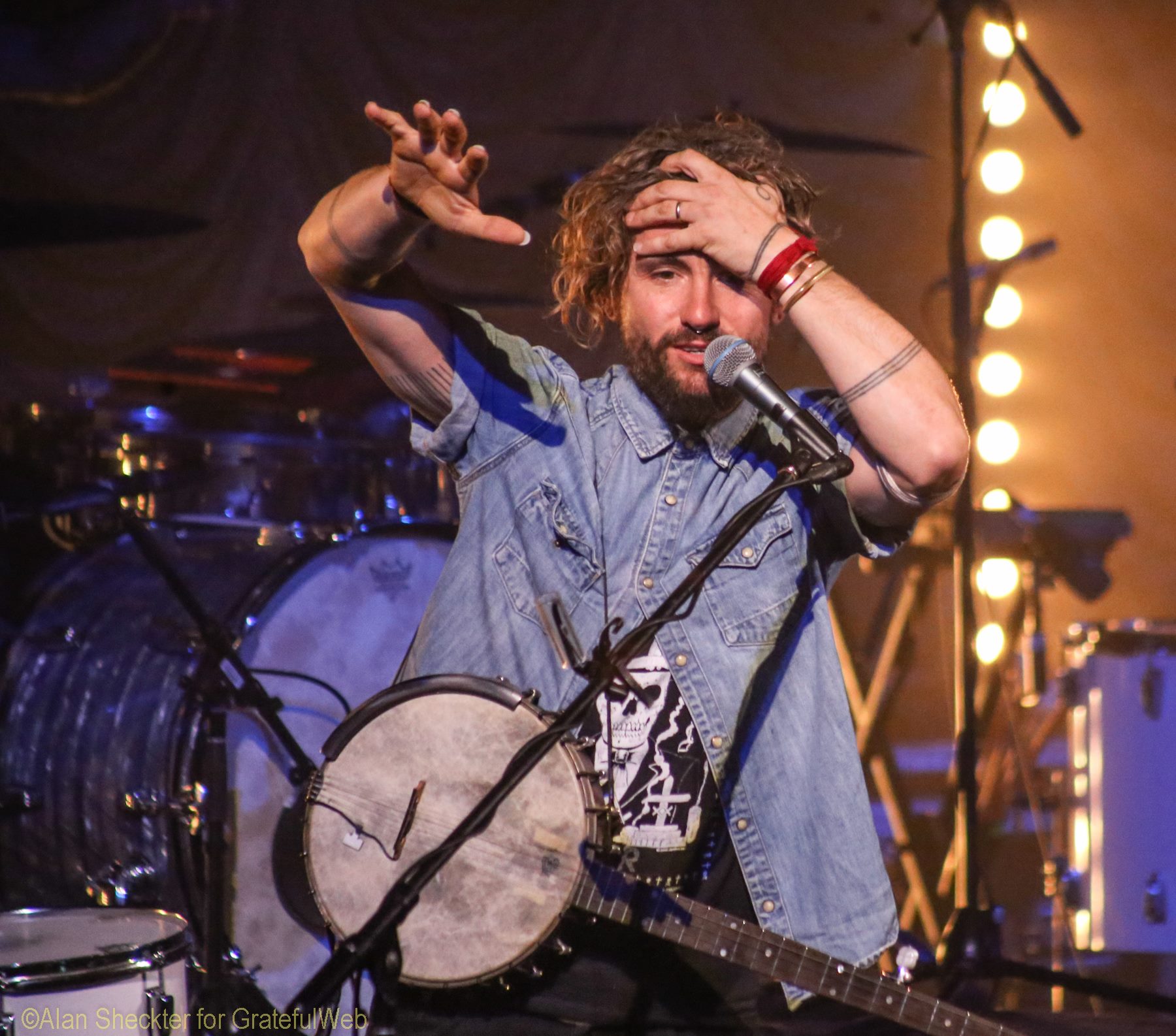 A seasoned exceedingly skilled player, storyteller, and festival staple, Butler on this tour introduced the "John Butler Trio +", which includes longtime Trio-mates Grant Gerathy on drums and Byron Luiters on bass and keyboards, as well as an additional percussionist, Lozz Benson, and keyboardist, Ben Corbett. Benson and Corbett played on about half of the songs, with the Trio appearing on the rest, except for a couple of Butler solo offerings.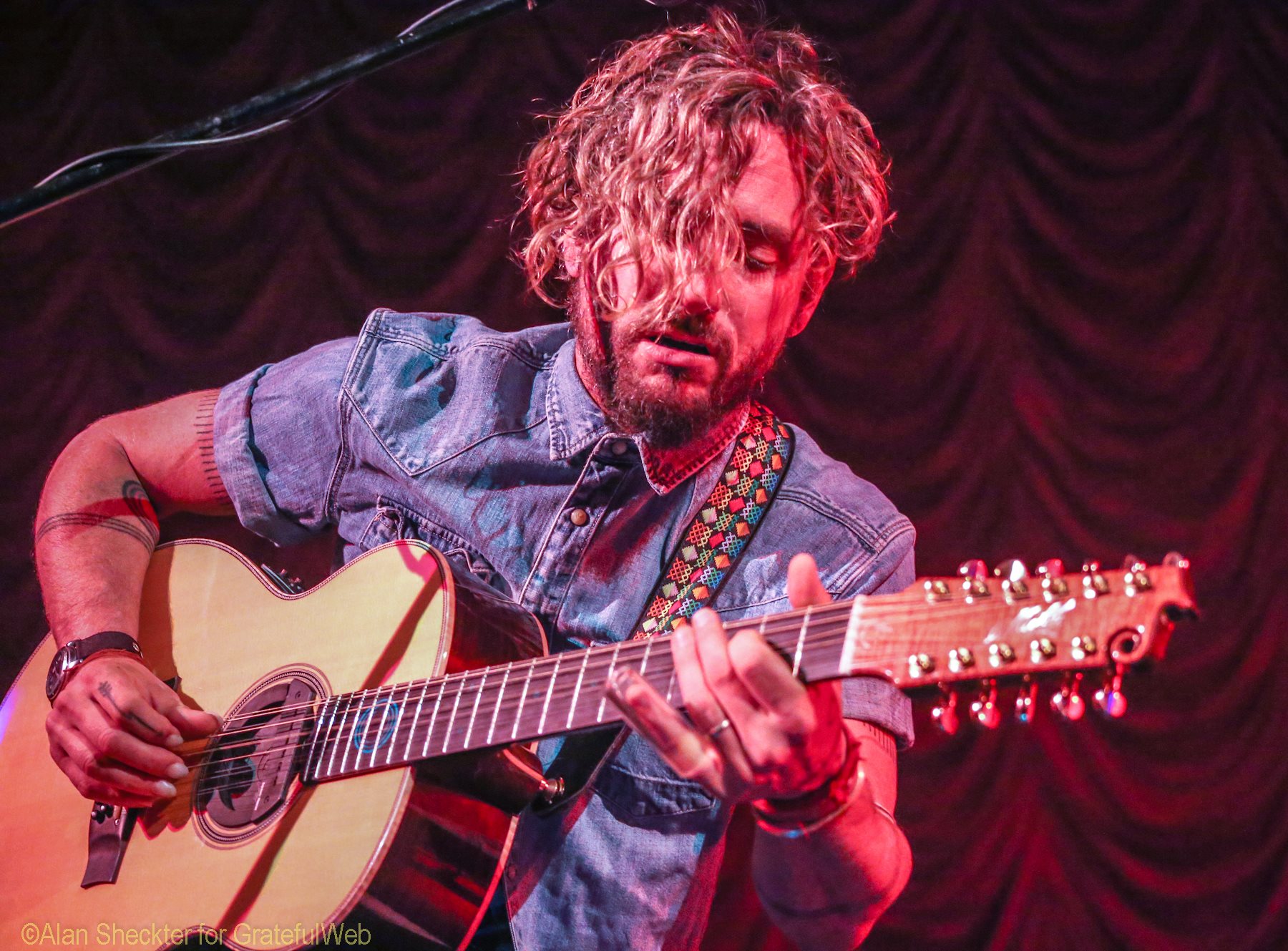 The affable and uber-talented Butler displayed brilliance of different paces, flavors, and textures during a 2½-hour show, in which Butler excelled on the banjo, lap steel, six-string acoustic, and 11-string acoustic (not 12) guitars. He also contributed drumming when the five-piece performed their own drum circle. The long set featured several John Butler Trio standards as well as a fistful of new songs. The new dirges, which won over the crowd almost as much as the old favorites, ae expected to be featured on an upcoming studio album.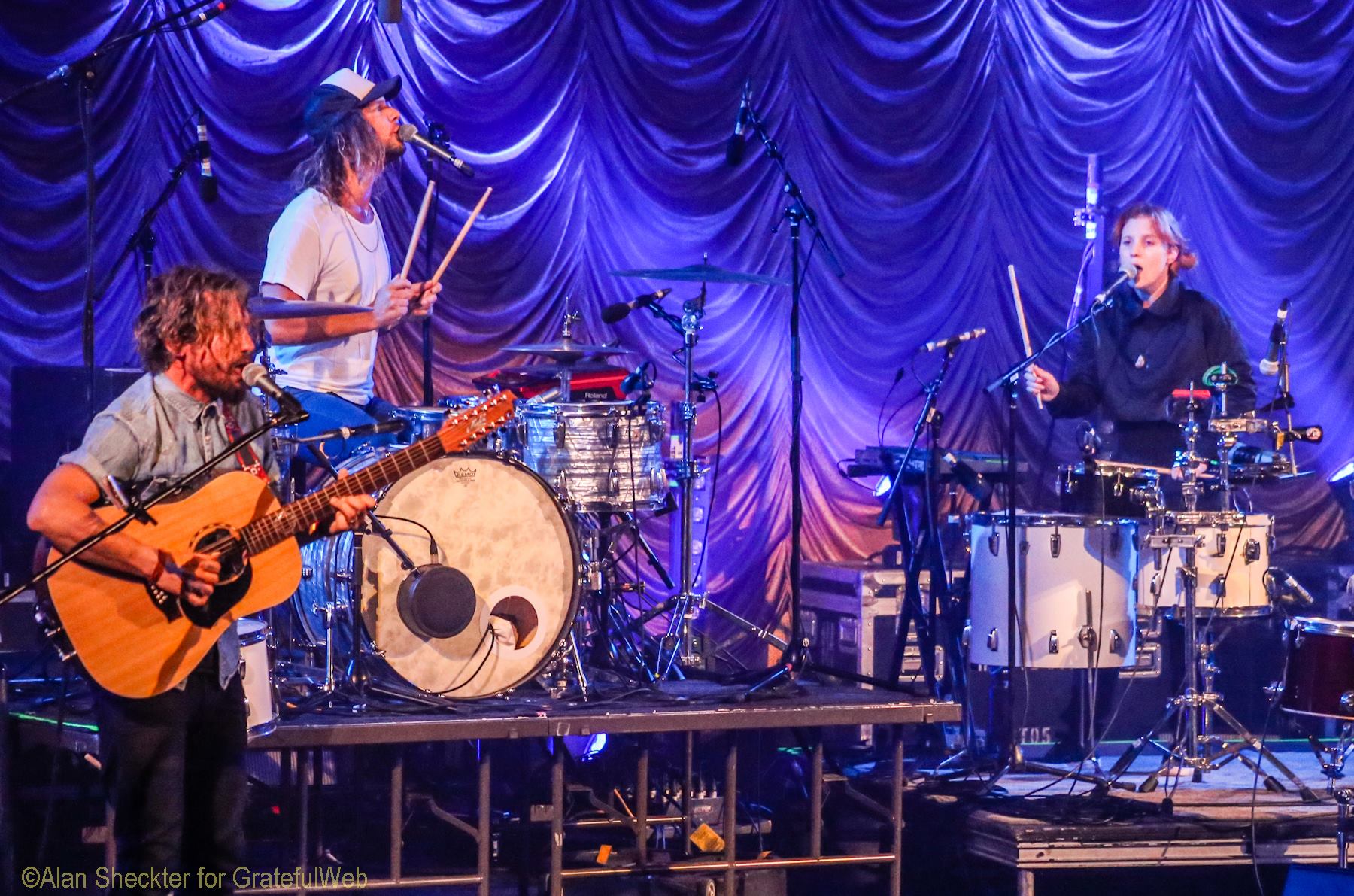 For a representative insight into Butler's talents, one only needs to listen to or watch a performance of "Ocean," a powerhouse solo instrumental that on this night lasted about 15 minutes. During its many moods, "Ocean" included tender interludes as well as periods of wild abandon, with Butler combining such wizardry with passages of note-picking with his fretboard hand and dynamic percussive rhythms he attained from using the fine wood of the guitar as a hand drum.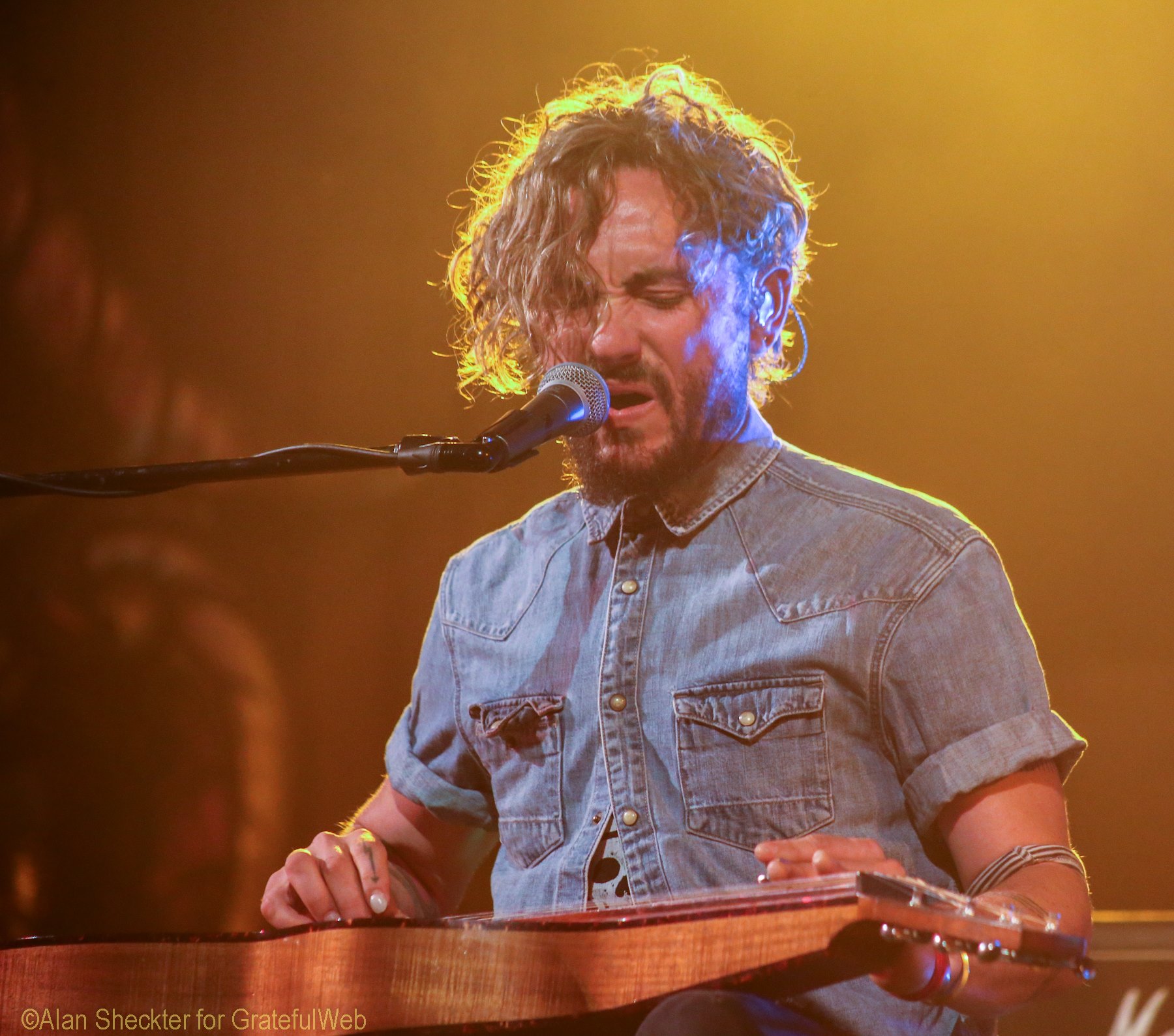 John Butler Trio classics on this night included upbeat romps, "Better Than" and "Betterman," the romantic "I'd Do Anything (Soldier's Lament)," joyous "Ragged Mile (Spirit Song)," and the twangy set-ender "Livin' in the City."
"That's how it goes, living in the city / Everybody getting down to the nitty gritty / They don't look back, they don't take no pity / Hey ya know I never said it would be pretty."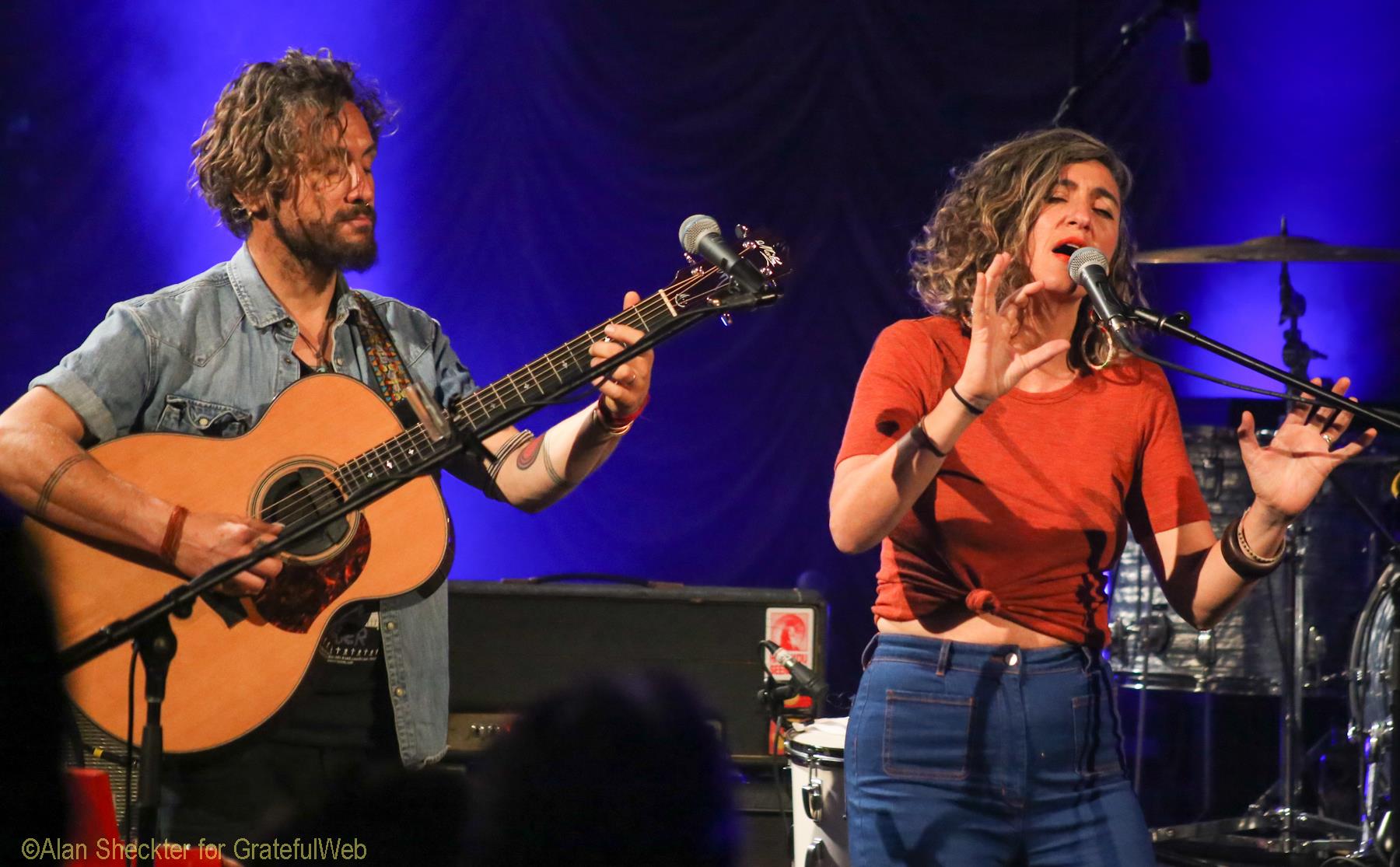 The three-song encore was a nutshell of the entire concert, with each tune delivering a different temperament. First, Butler performed with Mama Kin, his wife, on a duet performance of the life- and love-affirming "Losing You." Next, Butler performed a new, personal song that is possibly called, "Coffee, Methadone & Cigarettes," after telling the crowd the tragic story about how his father still copes with scars and sadness that persist after living through an Australian brushfire in 1958 that claimed his father's (Butler's grandfather's) life. After that, Butler shook off such seriousness and told the crowd he would not leave them on such a depressing message. Closing it all out with one of his most beloved songs, Butler brought the house together and sent them on their way with the call-and-response "Zebra."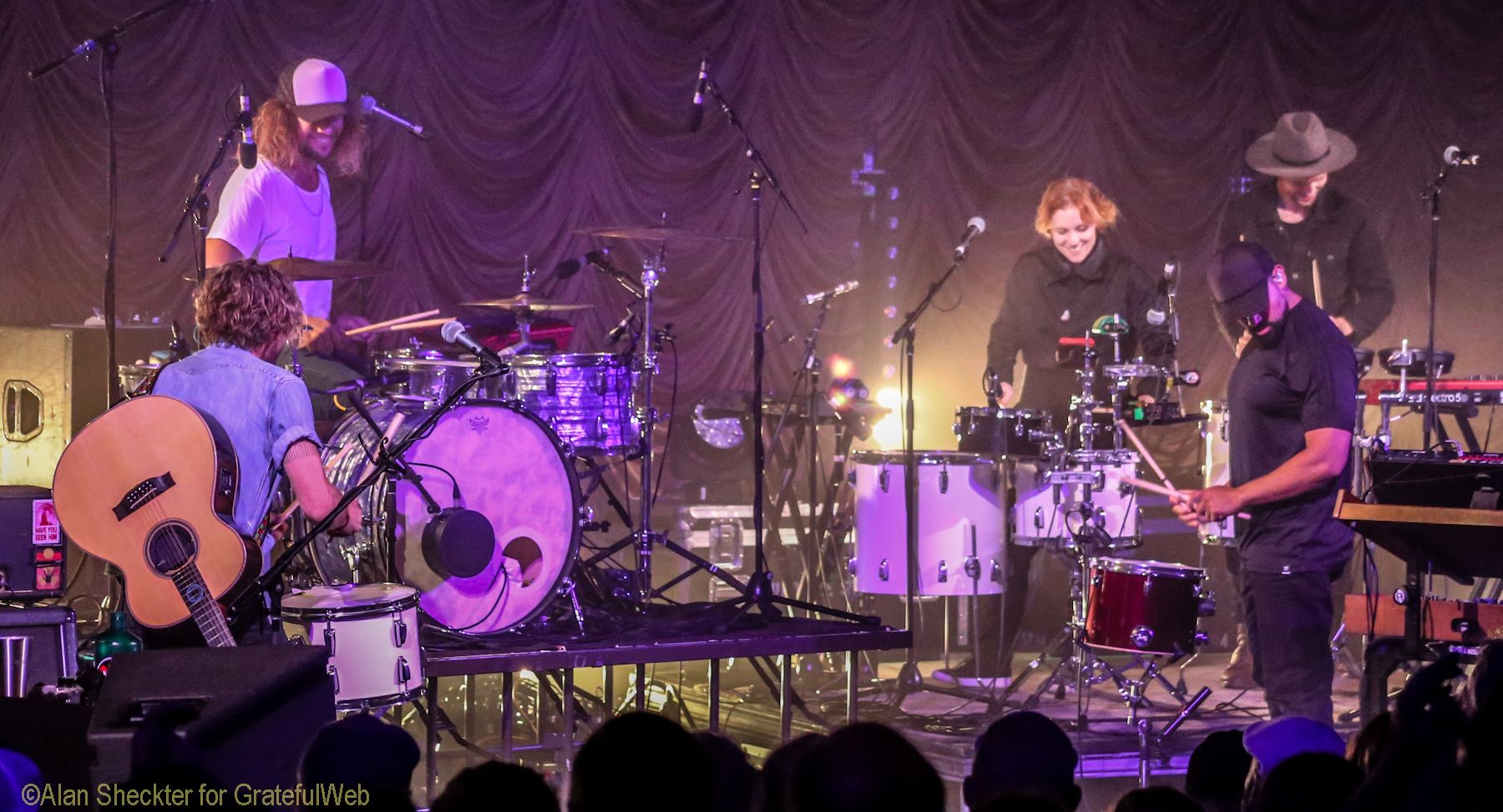 Mama Kin opened the show as part of an unusual, low-fi duo, Mama Kin Spender, that featured Mama Kin (real name Danielle Caruana) on drums and vocals and fellow Australian Tommy Spender on guitar and vocals.  The duo performed a fine set in support of their new record, "The Magician's Daughter."