It's almost here - two weeks until JOHN BUTLER TRIO returns to North America for a quickly selling concert tour and the release of FLESH & BLOOD, its first studio album in four years February 4 on Vanguard Records.
FLESH & BLOOD'S first single "Only One" released earlier this month and became the #1 Most Added track at Triple A radio.    Watch the just-released acoustic live performance video of "Only One"  and  "Livin' in the City" recently on Rollingstone.com.
JOHN BUTLER TRIO'S sixth studio album is the follow up to the internationally acclaimed 2010 release April Uprising, which debuted at #36 on the Billboard Top 200 and yielded a #1 single in Australia with "One-Way Road. " Prior to that, the band garnered a #1 U.S. Triple A single with "Better Than" from GRAND NATIONAL. Butler's song "Ocean" has received over 6 million YouTube views.
FLESH & BLOOD, recorded  at John Butler's studio 'The Compound' in Fremantle Australia, offers  crisp and beautifully spare production that accentuates Butler's exceptional guitar work and pop craftsmanship. Blending elements of folk, funk, reggae and rock, counterpointed at times with hip hop beats and off-center grooves, his voice soars with both melancholy and purity.
Australia's most successful independent artist, Butler has been featured on the cover of Rolling Stone. In North America, they've performed to sold out audiences at Red Rocks, Nashville's Ryman and New York Central Park Summerstage  as well as festivals such as New Orleans Jazz Fest, Bonnaroo, Lollapolooza, and where USA Today said "John Butler revealed himself to be arguably the finest guitarist at Coachella Festival."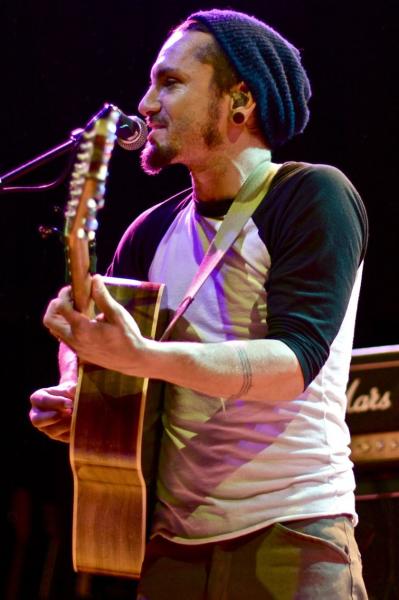 These initial North American dates have JBT visiting some of their favorite rooms beginning with an underplay on February 3rd in New York City (Bowery Ballroom) through February 24 in San Diego, CA. (Tour dates listed below).  The tour will introduce new band member, Grant Gerathy, who has taken over the role as the new JBT drummer replacing Nicky Bomba who has left the group to front his own Melbourne Ska Orchestra.
Visit www.johnbutlertrio.com for more information.
February 2014 Tour Dates:
2/3         New York, NY - Bowery Ballroom – SOLD OUT
2/4         Brooklyn, NY - Music Hall of Williamsburg – SOLD OUT
2/6         Toronto, ON - Danforth Music Hall – SOLD OUT
2/7         Chicago, IL - Vic Theatre - SOLD OUT
2/8         Chicago, IL - Vic Theatre – SOLD OUT
2/9         Minneapolis, MN - First Avenue
2/12       Missoula, MT - Wilma Theatre
2/14       Seattle, WA - Moore Theatre
2/15       Vancouver, BC - Commodore Ballroom – SOLD OUT
2/16       Vancouver, BC- Commodore Ballroom - SOLD OUT 
2/18       Portland, OR - Crystal Ballroom
2/20       San Francisco, CA - TBD
2/21       Los Angeles, CA - Fonda Theatre
2/23       San Diego, CA - House of Blues