John Hartford Memorial Festival is a testament to not only the legend himself, but to the genre and thriving music that was born and inspired by he & his ensemble of fellow bluegrass roots Americana musicians. There has been no beat skipped since his passing in 2001 and this festival's continued growth further verifies that truth. From the minute you enter into Bean Blossom Township in Southern Indiana you are transported into a world where roots music is painted delicately on the Earth's canvas and the caretakers of this landscape know how to hootenanny.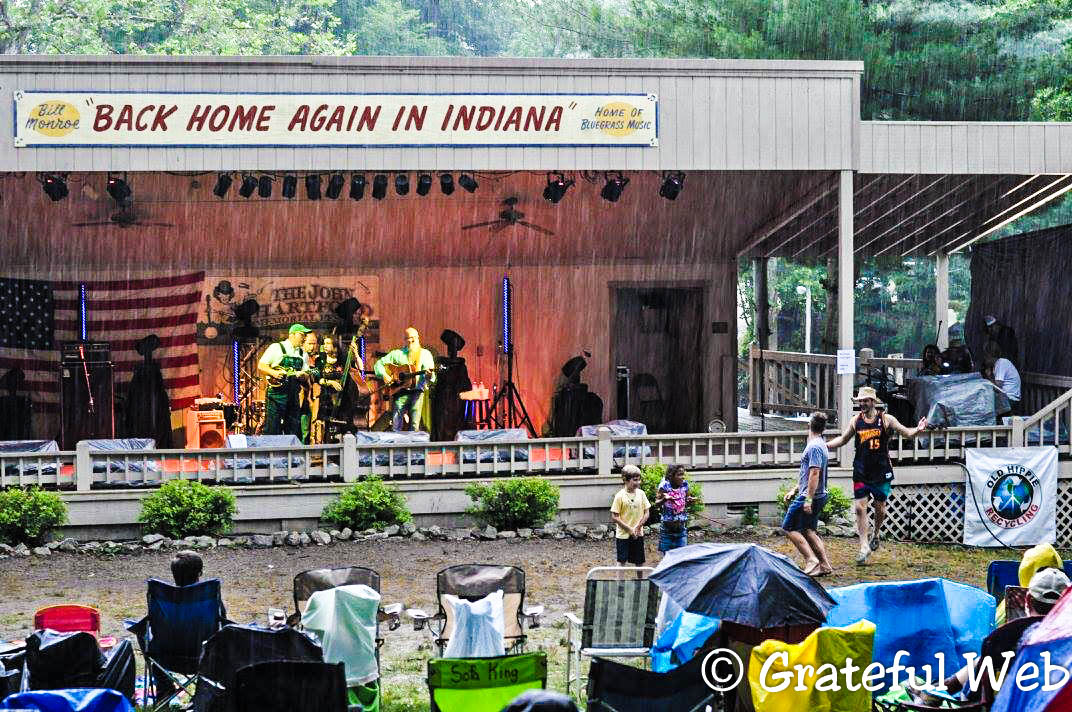 Tucked away from any city, 1500 people gather for their own private Telluride. Our Old Kentucky Home is actually southern Indiana but no one makes a fuss over those kind of boundaries down here. The gal at the front gate told us it was packed camping and good luck! Being as this was our first time to JHMF, by comparison to other fests, the camping was spacious! We set up camp to discover that we had forgotten the rain fly. Our neighbors graciously offered an extra tarp and parachute cord to do with it what we could.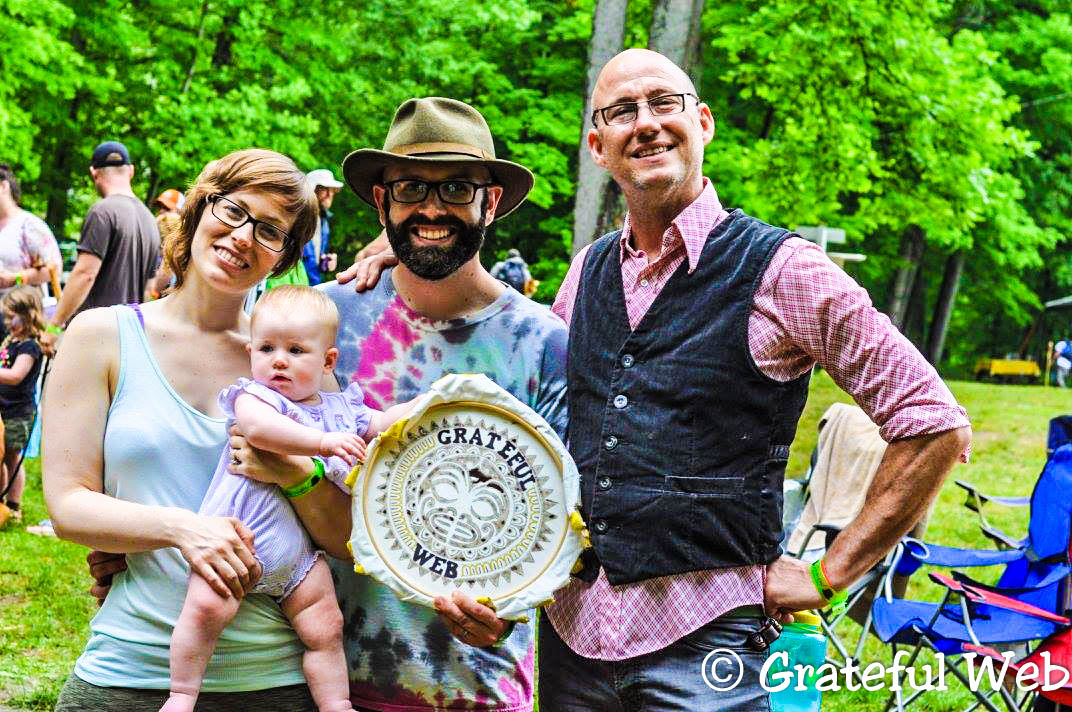 This community has connection. It wasn't but seconds after tying up the make-shift tarp that it down poured. Sure it sucked that we got drenched but more powerful was the impact of the outstretched hand of a neighbor to make the whole situation a little more bearable. When the sun arrived and the rain stopped, the smiles and appreciation of each other was brighter than ever. John Hartford's heart-felt Memorial Fest was shining and ready to be explored.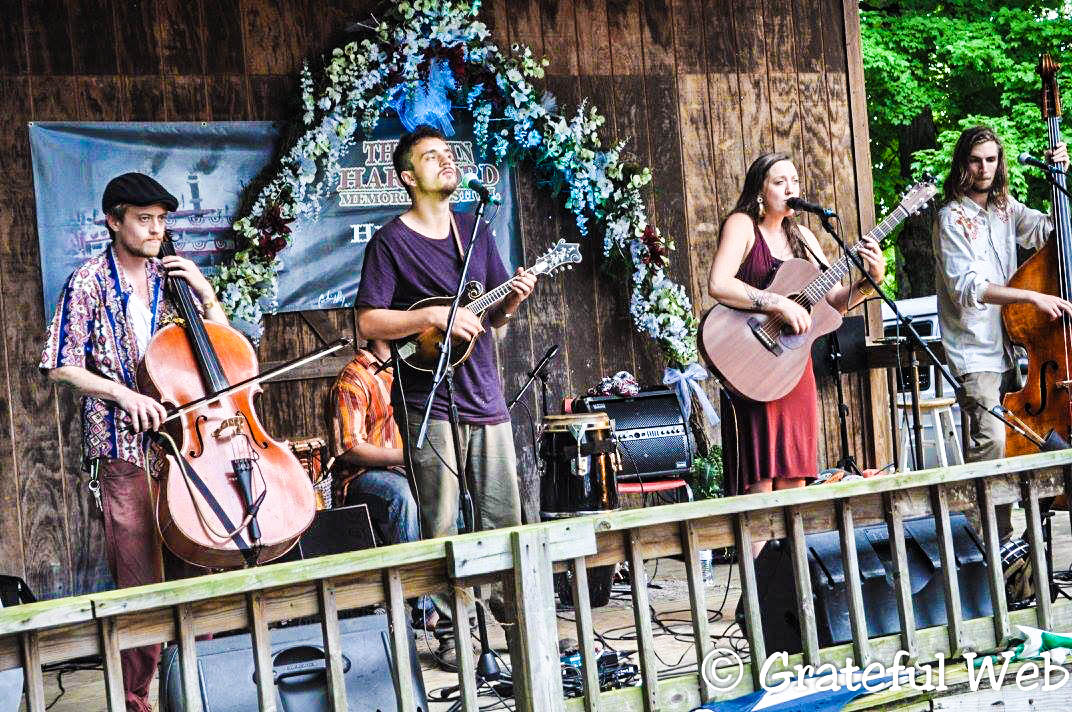 Gipsy Moon's sound check was more like a litmus test, checking in with the audience. Are they major? Are they minor? The band tuned in as they tuned up and brought their haunting melodies straight to the heart of the audience. From the jungle to the bayou to the rolling fields of green here in Southern Indiana, Gipsy Moon played with a maturity well beyond their years. Singing about the change they wish to see in the world with lyrics like, "I listen but I cannot hear." They casually captivated the audience with a voice that transcends.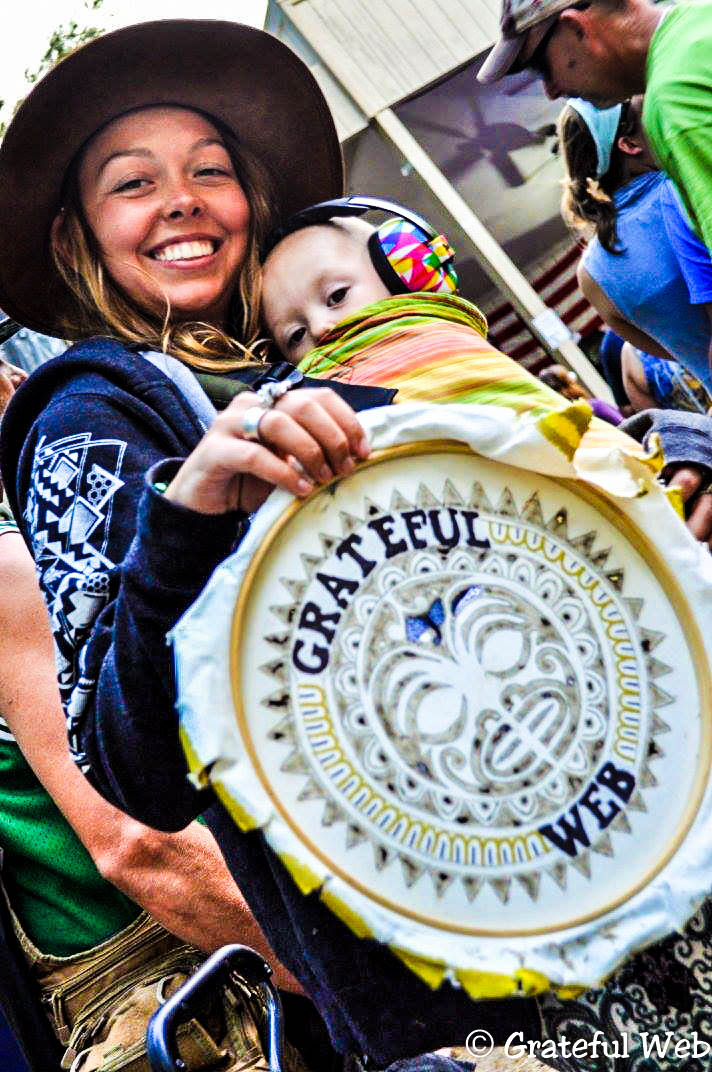 Furthering the Newgrass style, The Dustbowl Revival's flight was taking off on the Hartford main stage. The soul component sparkled and the horns had me at hello. There was so much good music to choose from yet this band totally captivated, they had the feel of Bill Withers with the folk female vocals of Joan Baez. Whatever magic it was that they were creating on stage shook my groove thang. Yet my group urged me onward to the Hippy Hill for yet another flavor going on in the moment.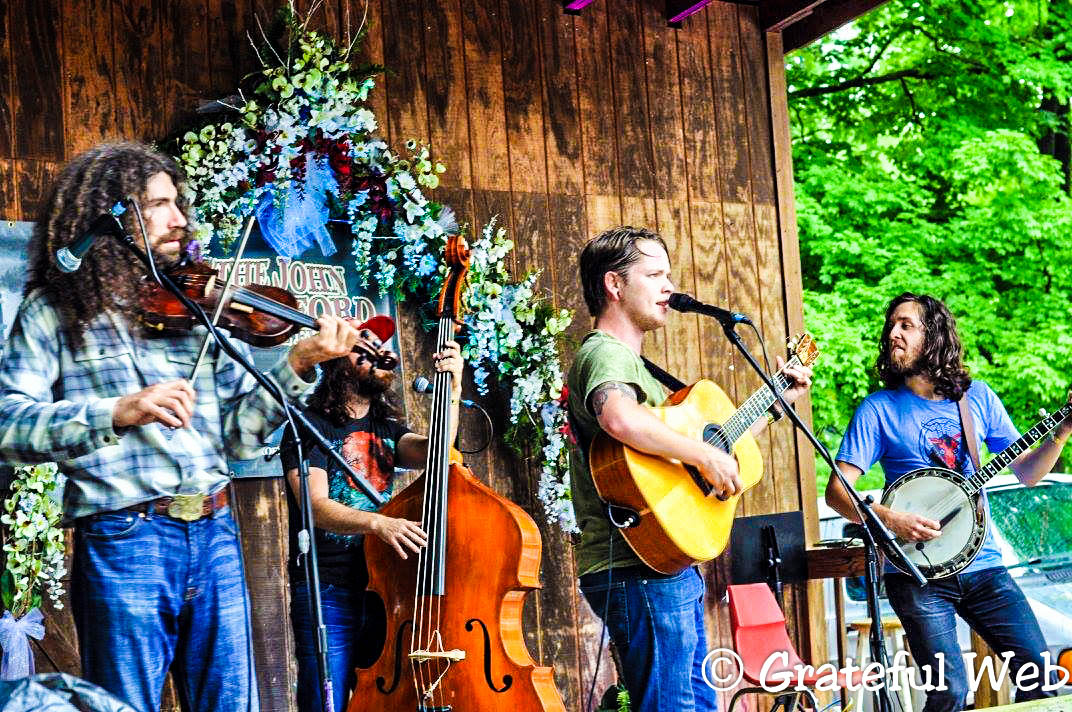 I would have been so upset if I had missed my opportunity to see Billy Strings. I guess I understand now why my group urged me on. This was my first time seeing two greats, Pat Fiddle and Billy Strings play together. Both are versatile musicians that can sit in with anyone seemingly, so to see them highlighted alone together was a flow that is unforgettable. I have seen Billy Strings play with Del McCoury and Dawg in such a reverent and bold way - to see him out here at a festival hustling with the fresh folks that will ensure this music remains was a real treat. Simple stage names for complicated melodies help to define what we are all here to see.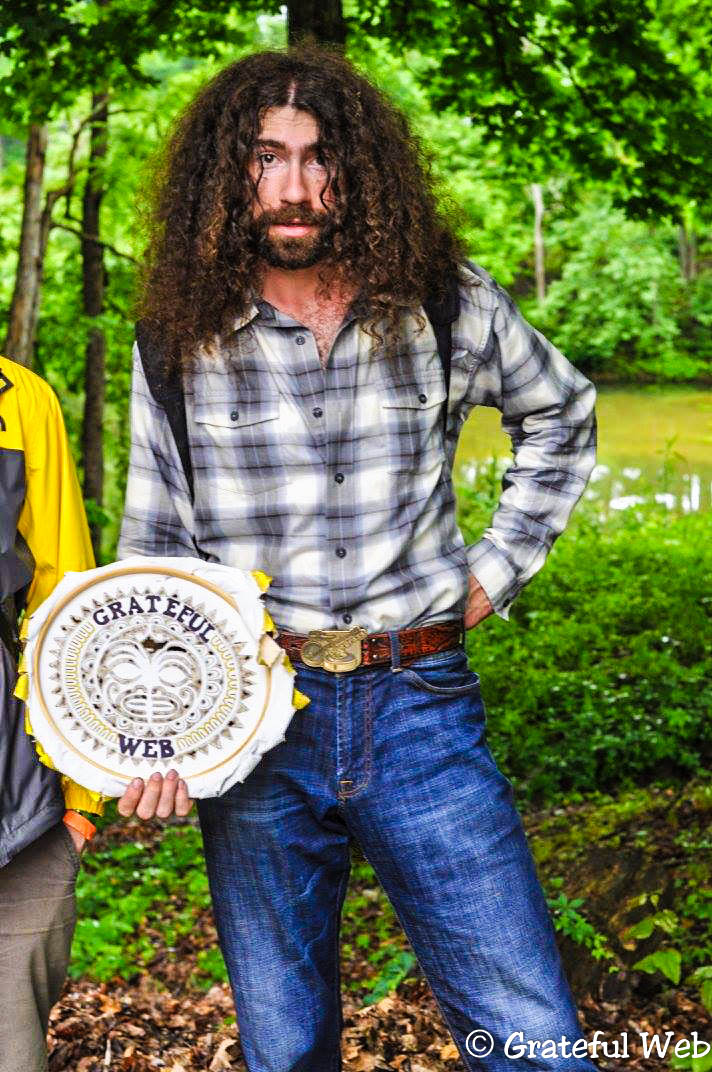 Pat Fiddle, earlier in the day during our tent debacle, hosted Electric Hartford on the main stage. I was able to catch a few, albeit too brief, moments from that show. Fiddle was letting it all hang out through the rain with his hair flying and his tall lanky body bouncing around the stage with his cast of characters rallying beside him. Luckily with his deep vocals and hilarious tonation his charismatics were heard throughout the area we were camped at. Again, I could have chosen to be grumpy about forgetting the rainfly for our tent but how easy is it to laugh it off when you hear Pat Fiddle's electric band raging some Granny Won't Cha Smoke Some?!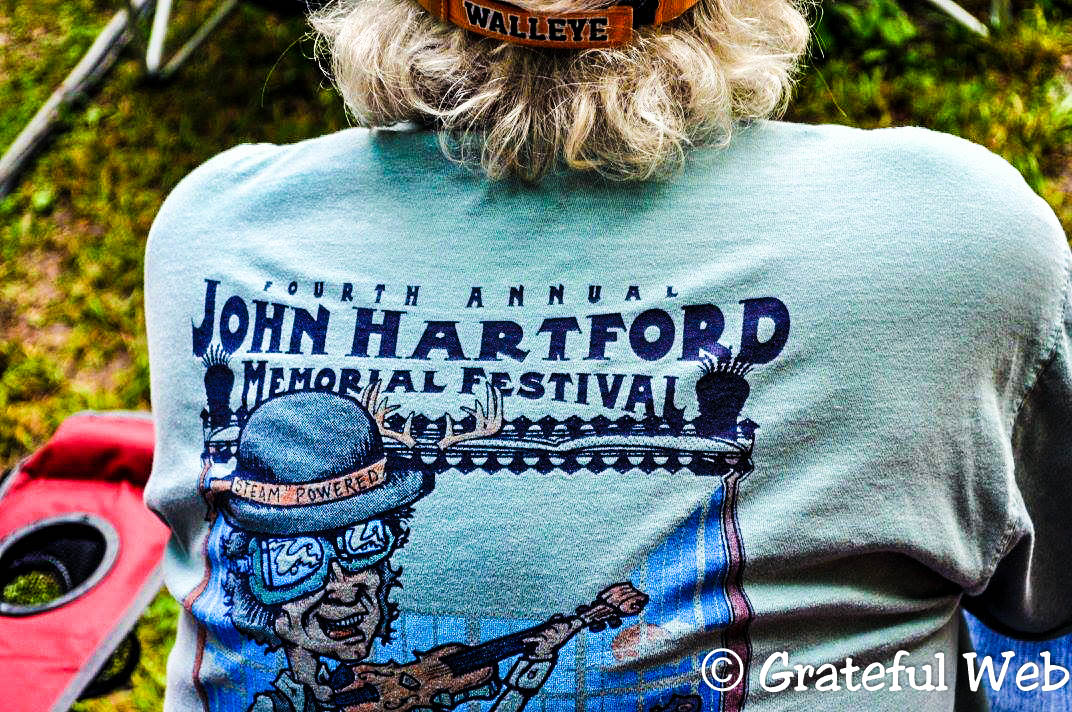 The derby hats were drowned but the spirits still sailed high as the noontime turned quickly into night. Sam Bush at sunset was next up on the delicious menu. Could there be a nicer guy than Sam Bush? His infectious smile and his incredible grooves were center stage with all his polished panache. On a personal note, the previous week had hit hard when I learned of an old friend that had passed away. It was nationwide major news - Capt Jeff Kuss, #6 of the Navy Blue Angel fighter pilot team had crashed in Tennessee while practicing for an air show. He did not eject from his plane because if he did, his aircraft would have taken out a bowling alley near an elementary school and an apartment building complex. He rode his plane down and lost his life, leaving behind his beautiful wife and 2 children. I knew him long before he became the decorated fighter pilot that he was today but to see his face on the news was devastating. He was still the young punk I ran around with back in my youth. Now he was gone, doing what he loved most.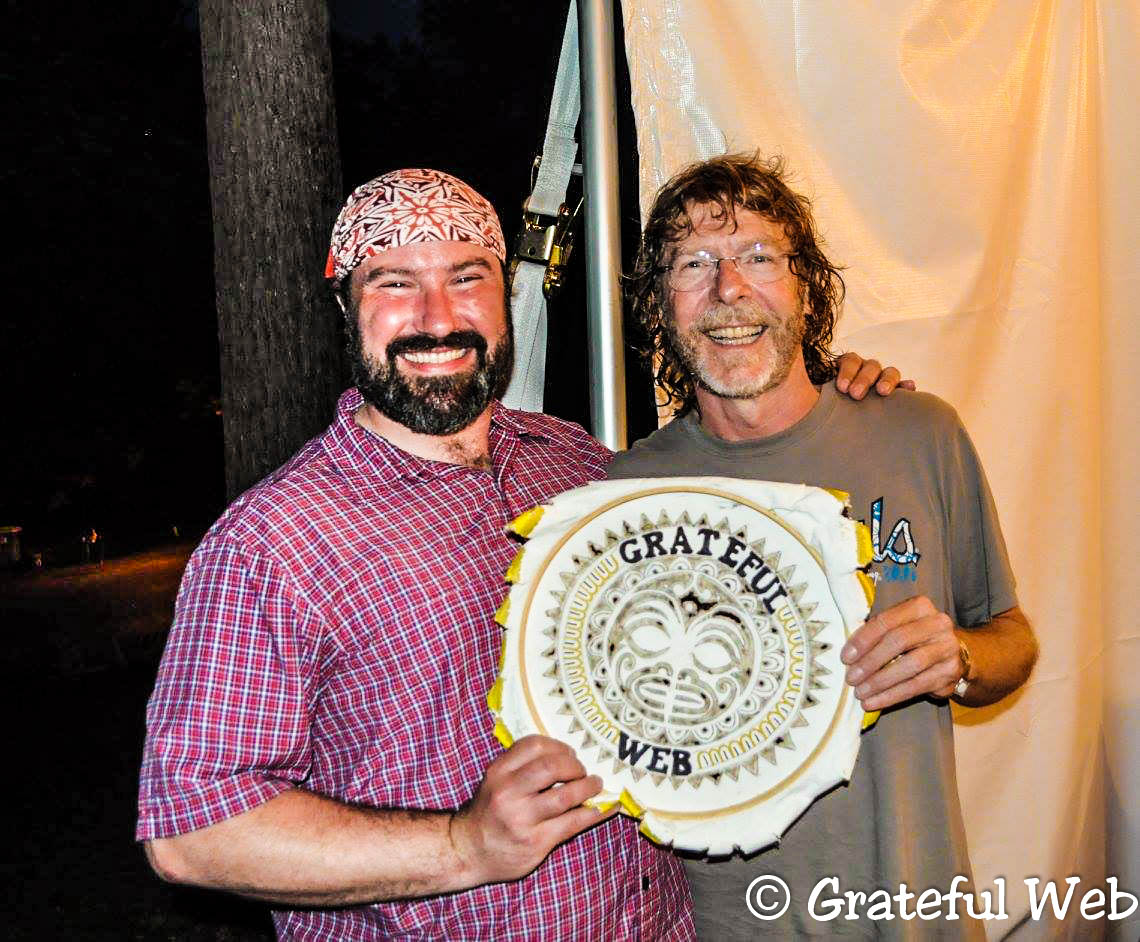 When Sam Bush pulled out the classic Steam Powered Aereoplane it hit me just a little more than ever before. I have heard countless versions, GSBG's being an absolute favorite - but today… This version by Sam Bush brought the country around to one small campground. One small family. One small world.
Well I dreamt I went away On a steam powered aereoplane I went and I stayed and I damn near didn't come back again…
Floating on a dream close to my heart Sam Bush rolled right into what he said was Hartford's part 2 to Gentle on My Mind - Natural to be Gone. wow. As he hung heavy on the microphone I put my work aside. This was not news to be reported but a show to be felt.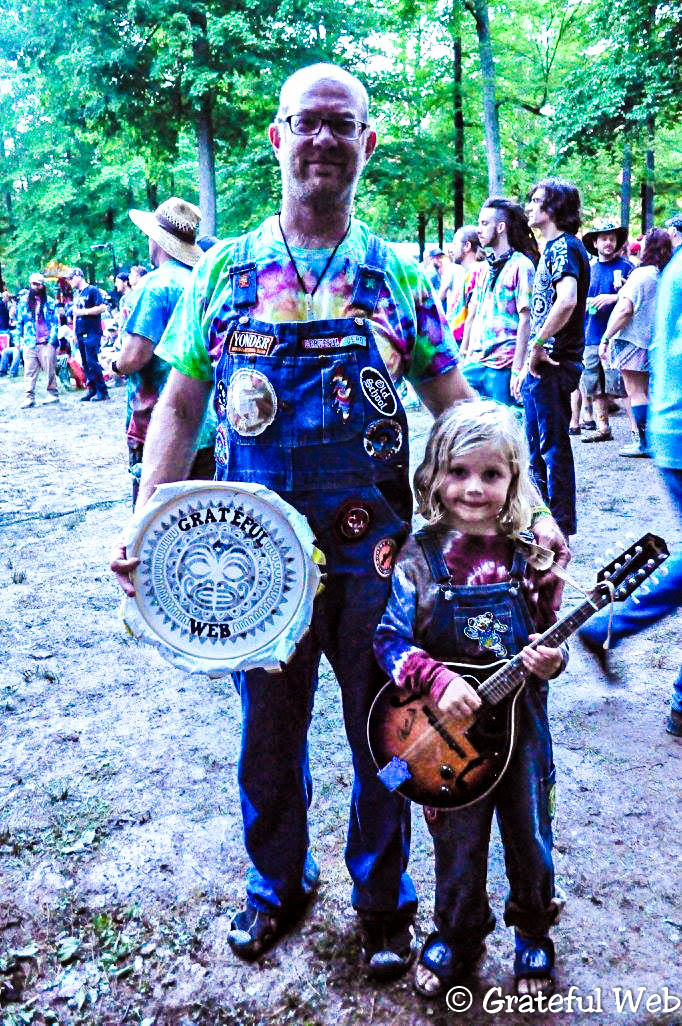 "Can't tell if it's sunshine or if its rain rain rain…"
Natural to be gone and my mind went to a blissful state of healing in the catharsis of this fest. All the nasty headlines of the saddening news went into lyrics and melodies. The peace was flowing in the rain that was washed away.
In Jay Blakesberg's book, Jam, he lists the qualifiers for a band to be labeled a jam band as such:
Jam bands have a passionate and analytical audience
Jam bands utilize heavy improvisation
Jam bands understand how to rally the crowd with a quirky cover tune from a diverse range of genres
Jam bands master the art of the "sit-in"
At a festival such as JHMF, the focus being on roots Americana music, I might add a few more qualifiers that Leftover Salmon and the subsequent JHMF All Star Jam embodied. Heck, every artist on the line up - nearly 50 different acts throughout the weekend, embody these qualities. I would add one more qualifier for this fine group of musicians:
They are the landscapists of the jam band scene.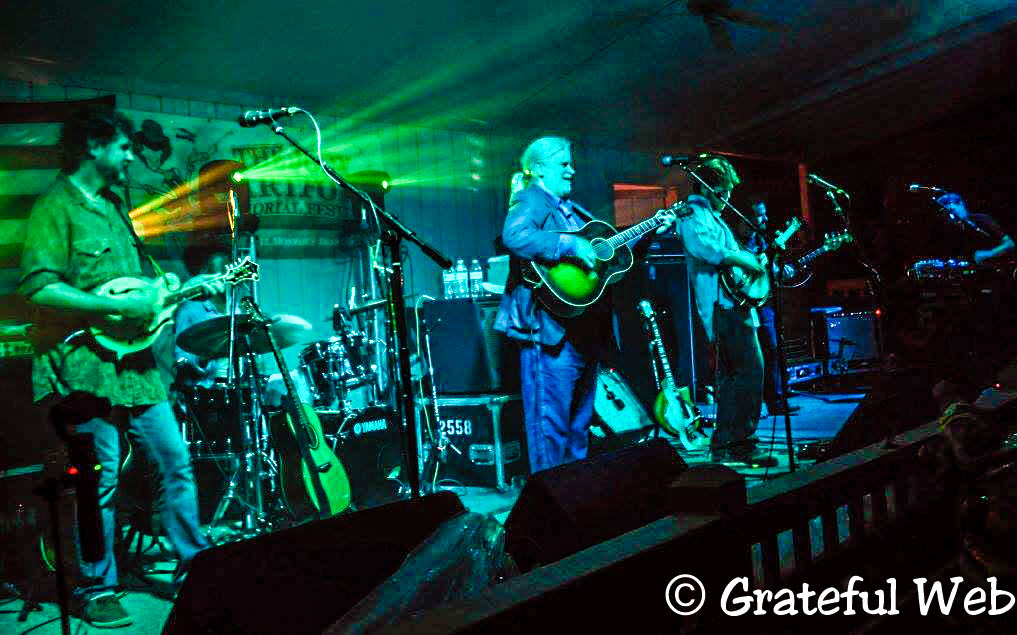 Gathered around the old time microphone, Leftover Salmon sang of the landscape of our nation - in a boogie calypso slam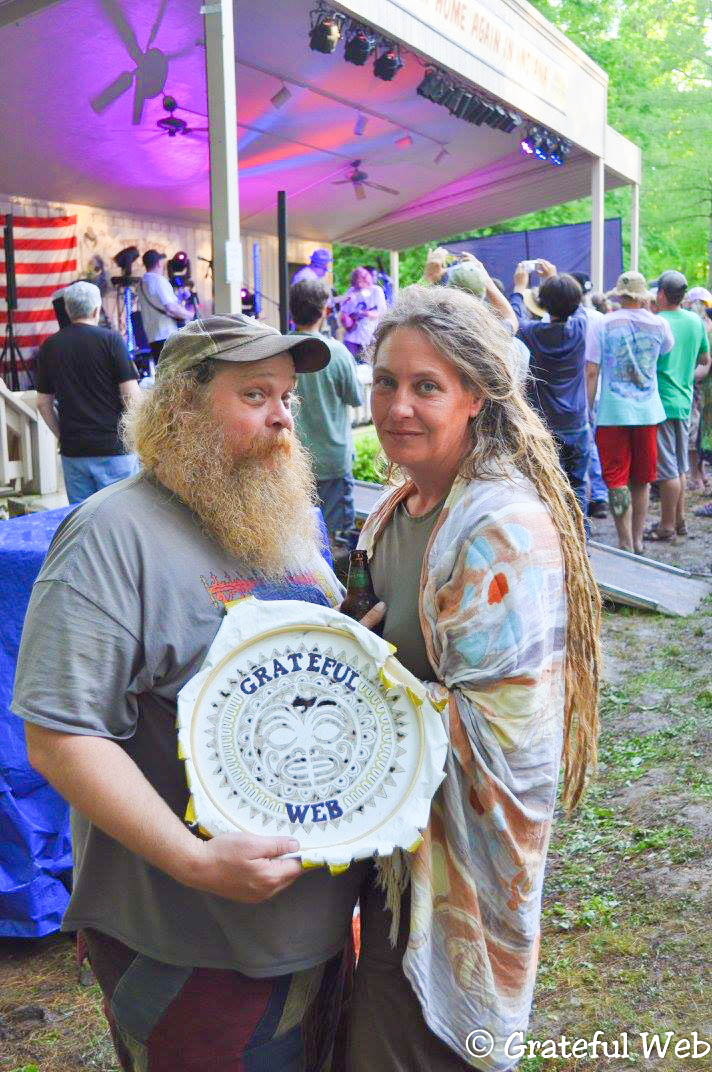 grass sort of way. High Country, Gulf of Mexico, Down in the Hollow, Up on the Hill Where We Do the Boogie, River's Rising, and Bluegrass Pines are just a few examples of their song writing that tie this sort of music down to the Earth. It was a grounding experience with plenty to lift the audience up but the respect was paid first and foremost to keeping your feet on the ground.
Roots Americana audiences have passionate and analytical audiences, yep. They include folks of all ages sizes colors and flavors - but also traditional purists to newgrass junkies. Purists are infinitely fascinating people to strike up a conversation with.
Roots Americana certainly utilizes improvisation.
Roots Americana understands covers as the rest of the jam world seems to cover all of their traditional tunes - and those traditional tunes are worked and reworked by nearly every new band to get their footing in the music world.
Roots Americana most DEFINITELY knows all about the art of the "sit-in." Sheesh, by the end of the JHMF All Star Jam - there were 17 musicians on stage all playing together in happy harmony.
There was no scheduled music for Sunday. That didn't mean much as we packed up and heard fiddles from the distance and strings being played from all around. Toes were still tapping and the heartbeats of the audience were still in tune with the percussion of the jam from the night before. I pondered to myself, do traveling musicians actually time travel? Mere mortals follow linear time but if you consider the pain relief of music - I am always stunned into wondering, "How did they know?!" It is as if they play just the right healing chord, sing just the right healing lyric… Certain songs take you back in time but if you consider the live performance and the state of mind that it brings on; Could it be said that musicians are actually guardian angels sent to cure what ails you for a bit?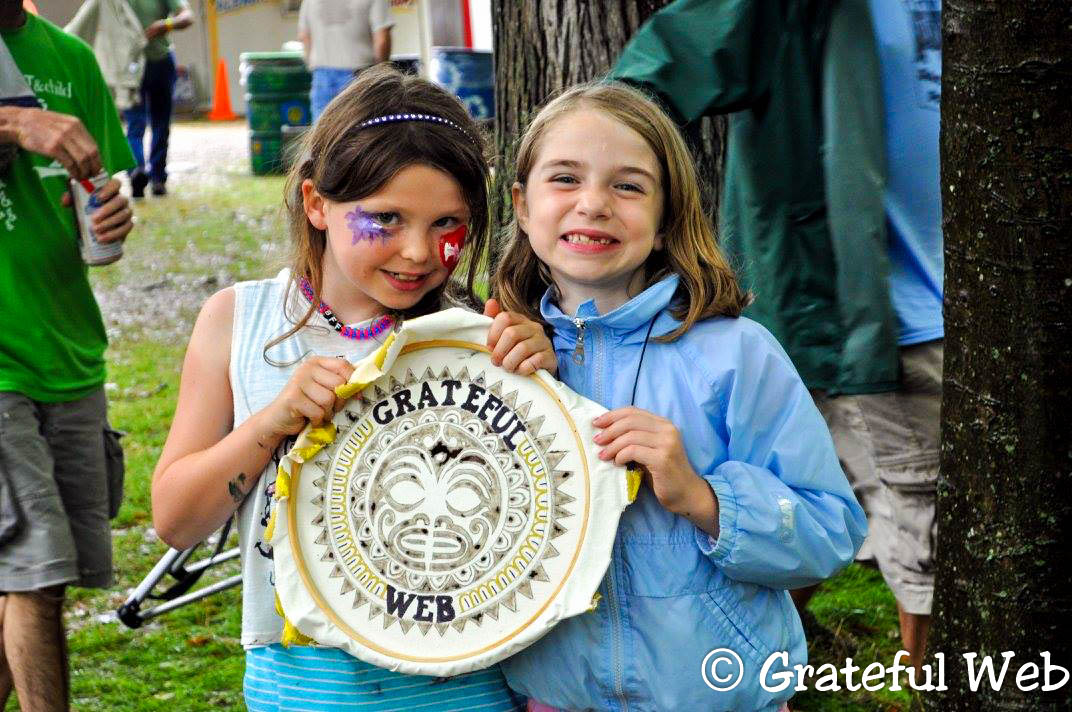 Maybe the John Hartford Memorial Fest is an annual strings galore heaven that does just that. See ya next year!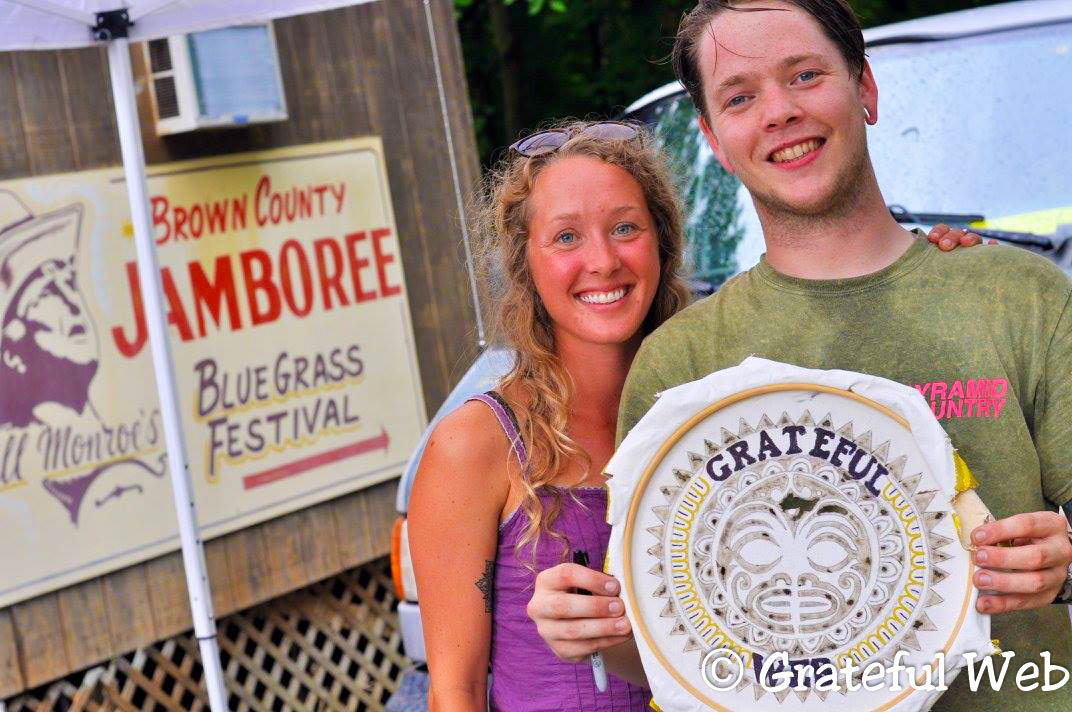 Check out more photos from the 2016 John Hartford Memorial Festival.