Fredericksburg's own Keller Williams returns to his hometown this December for his annual holiday concert to benefit the SPCA of Fredericksburg. For the 11th annual event, which takes place December 26th at the Fredericksburg Field House, Keller Williams will play one set solo, and one set with his project Kdubalicious, with DJ One Drop spinning before and after each set. 100% of the profits from the annual holiday concert will go to support the local branch of the SPCA.

Also in December, Keller Williams releases his 17th recording, titled Bass. The recording features that same Kdubalicious lineup: Keller on bass, Jay Starling on keyboards, and Mark D on drums.

That's right, Bass is Keller's first-ever release playing only bass guitar. The reggae/ dub/ funk delight will be released December 13, 2011, and will be available digitally and on CD at live shows and at www.kellerwilliams.net.

Keller's recently announced New Year's run begins December 28 at The Lincoln Theatre in Raleigh, North Carolina. On December 29 and 30 the show rolls to The National in Richmond, VA and Norfolk's NorVa respectively, with Keller Williams on stage for one set solo and one set with Kdubalicious, plus very special guests The Pimps of Joytime. For New Year's Eve, Keller & friends will ring in 2012 at Brooklyn Performing Arts Center in Wilmington North Carolina. All four venues will also host a Keller Plays for Kids matinee performance earlier that day. Visit kellerwilliams.net for information and tickets.
--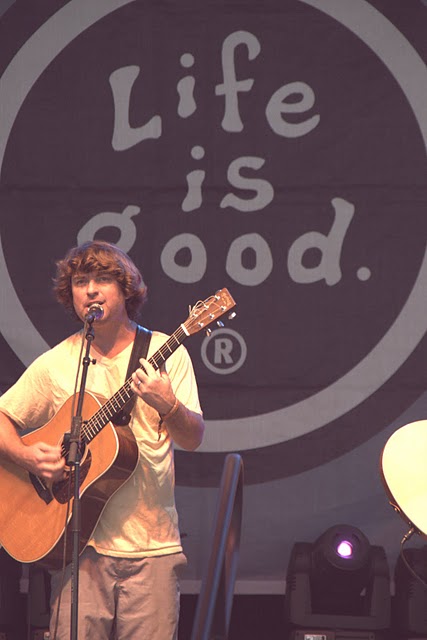 11th Annual Holiday Benefit Concert in Support of the SPCA of Fredericksburg show details are as follows:
Monday, December 26th @ 8:00 pm (Doors @ 7:00 pm)
Fredericksburg Field House
Early Bird Tickets available for $20 only through November 30 at www.kellerwilliams.net.
After November 30, Tickets are $25.00 and available at www.kellerwilliams.net and at the door day of show.
All Ages Welcome
100% of the profits of this event go to the SPCA Fredericksburg

Less than 3% of the SPCA Fredericksburg's budget is received from the City of Fredericksburg, relying solely on individual and corporate donations and fundraising events. The SPCA of Fredericksburg is a "no-kill" shelter whose mission is to promote, advocate, and provide compassionate and proper care of companion animals. For more information please visit www.spcafred.org.

*The following donations will be collected at the concert: Cat Litter (Non-clumping, clay preferred), Canned Dog Food (Science Diet, Pro-Plan and Pedigree only please), Canned Kitten Food (Sophista-Cat, Nutro, Pro-Plan, and Iams only please), Laundry Detergent, Bleach, Paper Towels, and Postage Stamps. Monetary donations are always accepted.
--
The current list of confirmed Keller Williams tour dates is as follows:
Thursday, November 10 Blind Pig Ann Arbor MI
Friday, November 11 Newport Music Hall Columbus OH
Saturday, November 12 Beachland Ballroom & Tavern Cleveland OH
Friday, November 18 Stone Pony Asbury Park NJ
Saturday, November 19 Brooklyn Bowl Brooklyn NY KIDS show
Wednesday, November 30 - Thursday, December 1 The Abbey Theatre Durango CO
Friday, December 2 El Rey Theatre Albuquerque NM
Saturday, December 3 Orpheum Theater Flagstaff AZ
Sunday, December 4 Hard Rock Cafe Las Vegas NV
Thursday, December 8 Infinity Hall Norfolk CT
Friday, December 9 Pearl Street Northampton MA
Saturday, December 10 Historic Blairstown Theatre Blairstown NJ
Sunday, December 11 Sellersville Theater Sellersville PA
Monday, December 26 Fredericksburg Field House Fredericksburg VA Annual SPCA Benefit Show
Wednesday, December 28 Lincoln Theatre Raleigh NC KIDS Show
Wednesday, December 28 Lincoln Theatre Raleigh NC
Thursday, December 29 The National Richmond VA KIDS show
Thursday, December 29 The National Richmond VA with The Pimps of Joytime
Friday, December 30 The Norva Norfolk VA KIDS show
Friday, December 30 The Norva Norfolk VA with The Pimps of Joytime
Saturday, December 31 Brooklyn Performing Arts Center Wilmington NC Keller and the Keels
Saturday, December 31 Brooklyn Performing Arts Center Wilmington NC KIDS show
Monday, January 9 - Saturday, January 14 Jam Cruise 10 Fort Lauderdale FL Keller and The Keels
Friday, January 13 The Abbey Bar at ABC Harrisburg PA
Saturday, January 14 Mr. Smalls Theatre Millvale PA
Tuesday, January 17 New York Guitar Festival New York NY
Thursday, January 19 Harlow's Sacramento CA
Friday, January 20 Arcata Theatre Arcata CA
Saturday, January 21 Great American Music Hall San Francisco CA Keller Williams Plays for KIDS Matinee
Saturday, January 21 Great American Music Hall San Francisco CA
Sunday, January 22 Mystic Theatre Petaluma CA
Thursday, February 2 Coach House San Juan Capistrano CA
Friday, February 3 Belly Up Tavern Solana Beach CA
Saturday, February 4 Club Nokia @ LA Live Los Angeles CA
Wednesday, March 14 - Saturday, March 17 Jam in the 'Dam, The Melkweg Amsterdam NL