Nobody needs to remind any live music goer how active of a place Colorado and its Front Range are for seeing concerts. Intimate or gigantic, we have as much of a draw for jazz, rock, hip-hop, bluegrass, blues, indie, classical or pretty much anything else you could think of. People come in hordes from all around the country to see their favorite acts at our one-of-a-kind venue scene. Something about the Colorado attitude meshes well with hassle-free lot scenes, and of course the most important part, the concert.
Two bands from the 1990s come to mind when pondering important Colorado born touring acts. Dave Watt's The Motet and Telluride's own The String Cheese Incident. Both are infamous in Colorado, and need no introduction or background. Their importance in the Rocky Mountain touring scene and beyond has brought a resurgence and reaffirmation in a righteous live music environment. I am thrilled to have the chance witness a show on Cheese's first full scale out-of-Colorado tour since 2007. The legendary outfit will start their tour in Georgia with two shows (I will be at the Fabulous Fox, Atlanta show) working their way North, through New England and ending the tour in Chicago. Needless to say, high anticipation and good vibes to be shared very soon. More on those shows very soon!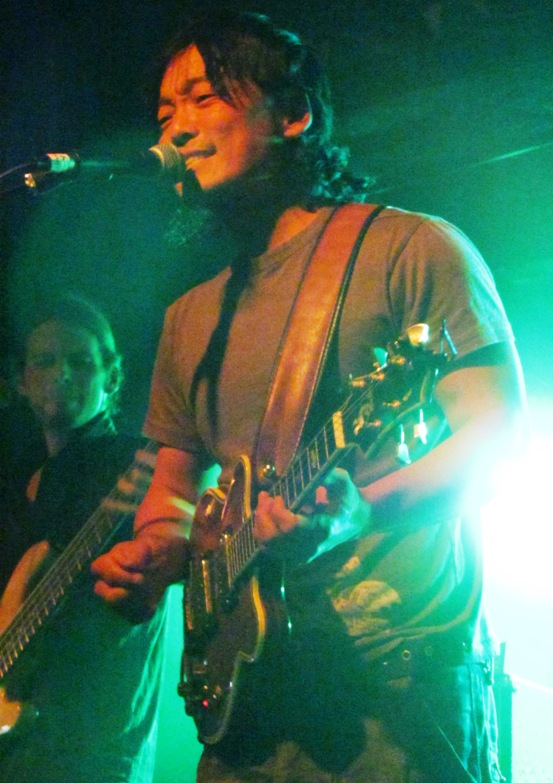 Another important outfit in the great Colorado touring scene is the wonderful, Boulder, Denver and Fort Collins venues. Most of the owners of the right venues are old-school Deadheads that hated the characterless stadiums and arenas the bands were forced into in their later days (outgrowing all of the smaller venues). Of the best examples of a head venue in Colorado and even the entire U.S. is Denver's Cervantes Masterpiece Ballroom. Located in Denver's Five Points neighborhood, an area known for its history in jazz and civil rights amongst other things, the venue represents a hassle-free, boogie-hard environment. Having gone through change in ownership and retrospectively recent remodeling, the venue is in its prime, hosting acts of all genres and persuasions (okay, so maybe no Christian Rock.)
When I heard the announcement of the Kyle Hollingsworth Band playing a one-nighter at Cervantes, I simply had to attend. A special guest joined the legendary piano/keyboard/organ/accordion player from Cheese last Friday night. Michael Kang, the mandolin, fiddle, electric guitar player, and a co-creator of String Cheese joined the Hollingsworth Band for a night of electrifying dance-funk. Oh, and I failed to mention that the "Hollingsworth Band" is covert for Kyle with members of The Motet. Drum god Dave Watts, bass virtuoso Garret Sayers, and guitar wiz Daniel Schwindt play with Kyle as his band rather than the Motet label. This lineup had high anticipation and sold out the ballroom last Friday.
Arriving at Cervantes I found the scene pleasing if predictable. All the usual set of hippies, beautiful people, wookies, and music junkies filled the hall. I catch a glimpse of John O' Leary, String Cheese's sound-man ace and a concert sound wiz, Colorado and beyond. He's making sure everything is "just exactly perfect" at the board so the show can start somewhat close to on time. An unmistakable must engulfs the ballroom before the headliner is even on. It's what the late Ronnie Van Zant referred to as "That Smell." Something charming exists within the chaos however, and as Hollingsworth Band takes stage, all smoosh to the front, ready with their boogie shoes.
Kyle Hollingsworth Band's repertoire consists of a combination of Kyle solo songs, Cheese songs, and common covers. The band opens with "Let's Go Outside", A Kyle original that I had not heard before. Hollingsworth is already displaying high energy and vocal competence. Next we get treated to the String Cheese song "Yo Se". Very cool, hyping the crowd up for the upcoming tour. So nice to see Kang and Hollingsworth riffing together, and its kind of a tease for what's to come next week. The true highlight of the first set was when Michael Kang took vocal lead on an action-packed cover of "Boogie on Reggae Woman". Before the song begins, Kyle welcomes keyboard player Joey Porter (of the Motet) to join him at his bench. Porter plays synthesizer side-by-side with Kyle while Kyle tears up his Hammond Organ. They shred the classic into a String Cheese/Kyle instrumental original "Boo Boo's Pik-a Nik". Very well received by the crowd and executed by the band.

As house lights go up for a quickie set break, I head into the street to get a breath of fresh air. Chatting with a dear Cheese-Head friend of mine, both of us are pleased with the state of the scene and buzz about our anticipations for upcoming Cheese tour. Lots of high hopes are soon to be fulfilled by the closest band with the Dead Family spirit as part of its ethos. Quick! Make it back inside! I heard them starting to play again.
Second set opens with "Rosie" another Kyle original. Garret Sayers bass solo during the Rosie>Bonafide Lovin'> Rosie reminds me of how much of a show stealer he is (in a good way.) These guys are all tight knit and have been playing together for years. For new fans and tour heads alike, quite the pleasure to have Motet members playing as Kyle's band. During another Kyle song "Solution", he breaks out a token instrument, the melodica, a keyboard you blow into to resonate the chord tones. Out of Kyle's many random instrumental surprises, this one tops it all off. The band leaves stage after a energetic second set, coming out to encore with another String Cheese original "!Bam!" It is well received by all. Double encore cries are not abided by, as the band ends at nearly 2 am, which is last call bar-time in Colorado. As the crowd empties the hall, people seem exhausted from dancing and are chirping about Cheese tour.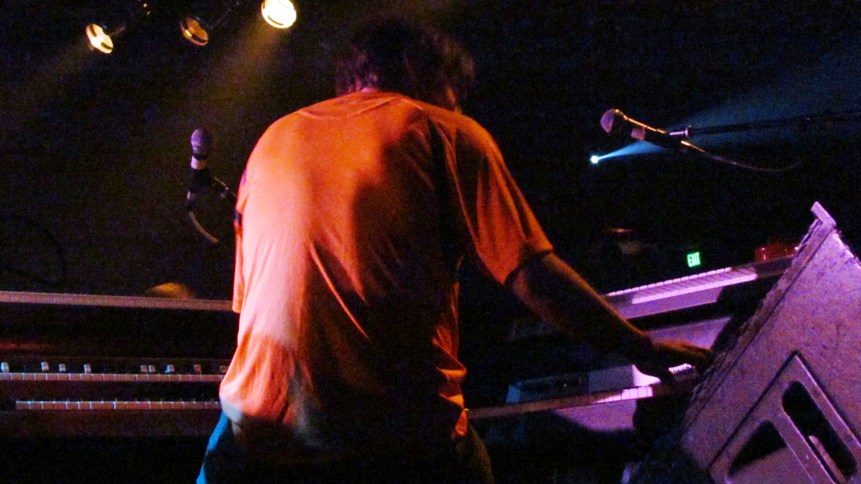 Boys, we are so excited to have you playing as your side projects, and as the collective Incident. It was a pleasure to see Mr. Kang sitting in with Kyle Band and showing all in good form, listening to one and other musically. Motet members killed it along with the String Cheese veterans. Can't wait till their next gig. For now we have something even crazier to look forward to. Keep on Truckin' on!