After the disclosure that String Cheese Incident founding member and guitarist Billy Nershi would be leaving the band this year, many fans were left to wonder what might become of the remaining band members.  Could they tour without Billy, or would this truly be the end of the Cheese? Likely it will spell the end for the popular jamband; however, the talent that each musician possesses will hopefully give way to new and exciting endeavors.
Most members of the band have already been experimenting with side projects and solo efforts.  Nershi collaborated with his wife Jillian to form Honkytonk Homeslice, drummer Michael Travis performs often with the improvisational outfit Zilla, and keyboardist Kyle Hollingsworth released the well-received album Never Odd or Even in 2004.
Fresh off the announcement of The String Cheese Incident's final Winter Carnival at the Fillmore, Hollingsworth rallied his solo project band mates last Friday night for an intimate performance at Denver's own Cervantes Ballroom to prove that these guys are going to be all right in a post-Cheese world.
Though the audience was not as numerous and energetic as they would be at a SCI show, that did not undermine what was a superb evening full of rock, jazz, Latin, and funk inspired original and cover songs.  Kyle, along with supporting cast Ross Martin (guitar), Matt Spencer (bass), Dave Watts (drums), and Dominic Lalli (saxophone/drum machine) performed their first set with precision and vigor.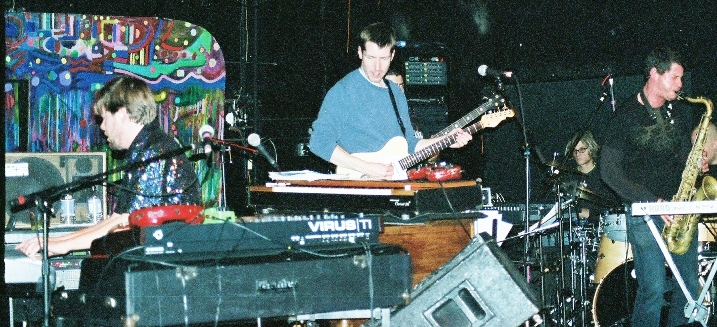 The aggressive, instrumental jazz compositions of "Merry Go Wrong" and "Play it Back" were integrated around the String Cheese favorites "Yo Se" and "Boo Boo's Pik-a-nic", as well as an exceptional cover of the Talking Heads tune "Crosseyed and Painless".  Hollingsworth has cited the Talking Heads as a major influence so it is no surprise that he and his band played this song so well.
Following a very short set break, the band returned to the stage to deliver two heavy funk tunes "The Crusade" and "Skin It Back", complete with jazz interludes similar to the style of The Greyboy AllStars or Tower of Power.  These songs led to the Kyle-penned "Don't Say", a song long played in the live SCI repertoire and recorded on Never Odd or Even.  It began slow and low, like a ballad sung by a heart-broken man, but then quickly changed gears into one of the hottest jams of the evening, clocking in at nearly ten minutes long.
Hollingsworth's pension for playing his influences and favorites continued as the band performed an excellent cover of Beck's "New Pollution", drawing exuberant cheers from the rollicking audience.  This gave way to the set closing rendition of "Bam!", also a String Cheese fan favorite.  Kyle was pounding away on his Hammond while his band helped lay down the funk.  An extended jam with "Shakedown Street" teases left the Colorado faithful reeling with excitement.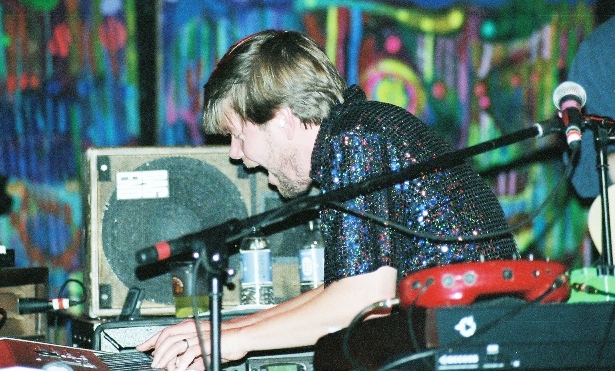 The band had time for two encore songs, the first being an excellent cover of George Porter, Jr.'s "Metered Man", which was proceeded by their version of the longtime SCI gem "Galactic", a feel-good instrumental tune that properly sent the audience home with smiles on their faces.
Overall, it was a very well performed show by all members of the ensemble, and gave fans a Cheese-tease for the upcoming Winter Carnival, which is no doubt going to be a serious party as the band prepares for their final run and for what lies ahead.  For Hollingsworth, it will likely be smooth sailing as he has continuously shown he has the skills to pay the bills.