Spotlighted by a first-set tribute to The Band, including such classics as "Up on Cripple Creek," "Acadian Driftwood," "When I Paint My Masterpiece," and "Don't Do It," five renowned San Francisco Bay Area musicians dubbed "Lebo & Friends" got together on January 28 for a swell Saturday night of songs and jamming in Auburn, Calif., in the Sierra Nevada foothills.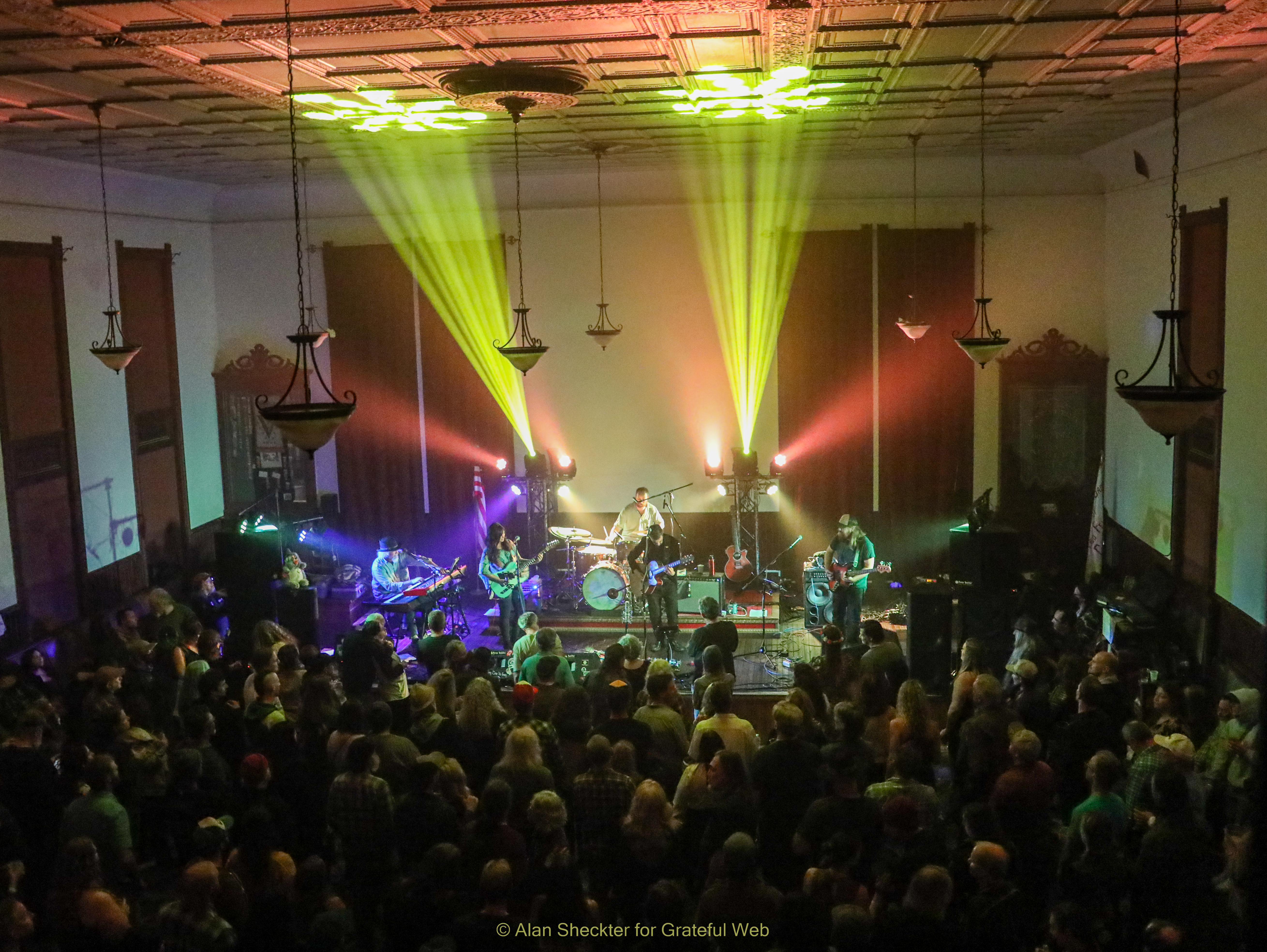 Set inside the acoustically friendly Odd Fellows Hall, affectionally referred to as "The Foothill Fillmore," the five-piece consisted of Dan "Lebo" Lebowitz on lead guitar and vocals (ALO, Rock Collection, Brokedown in Bakersfield, Magic Gravy), Elliott Peck on guitar and vocals (Midnight North, Phil Lesh & Friends), Mookie Siegel on keyboards (David Nelson Band, New Riders of the Purple Sage, Donna Jean and the Tricksters), Reed Mathis on bass (Tea Leaf Green, Billy & the Kids, Fellowship of the Wing, Jacob Fred Jazz Odyssey), and Ezra Lipp on drums (ALO, Magic in the Other, New Monsoon, Stu Allen). It is important to note that in addition to the bands each has played with, all band members have recorded and collaborated with countless other performers. The same group played together a few times previously, including a Band tribute performance in January 2022 in San Francisco (that show also featured a horn section).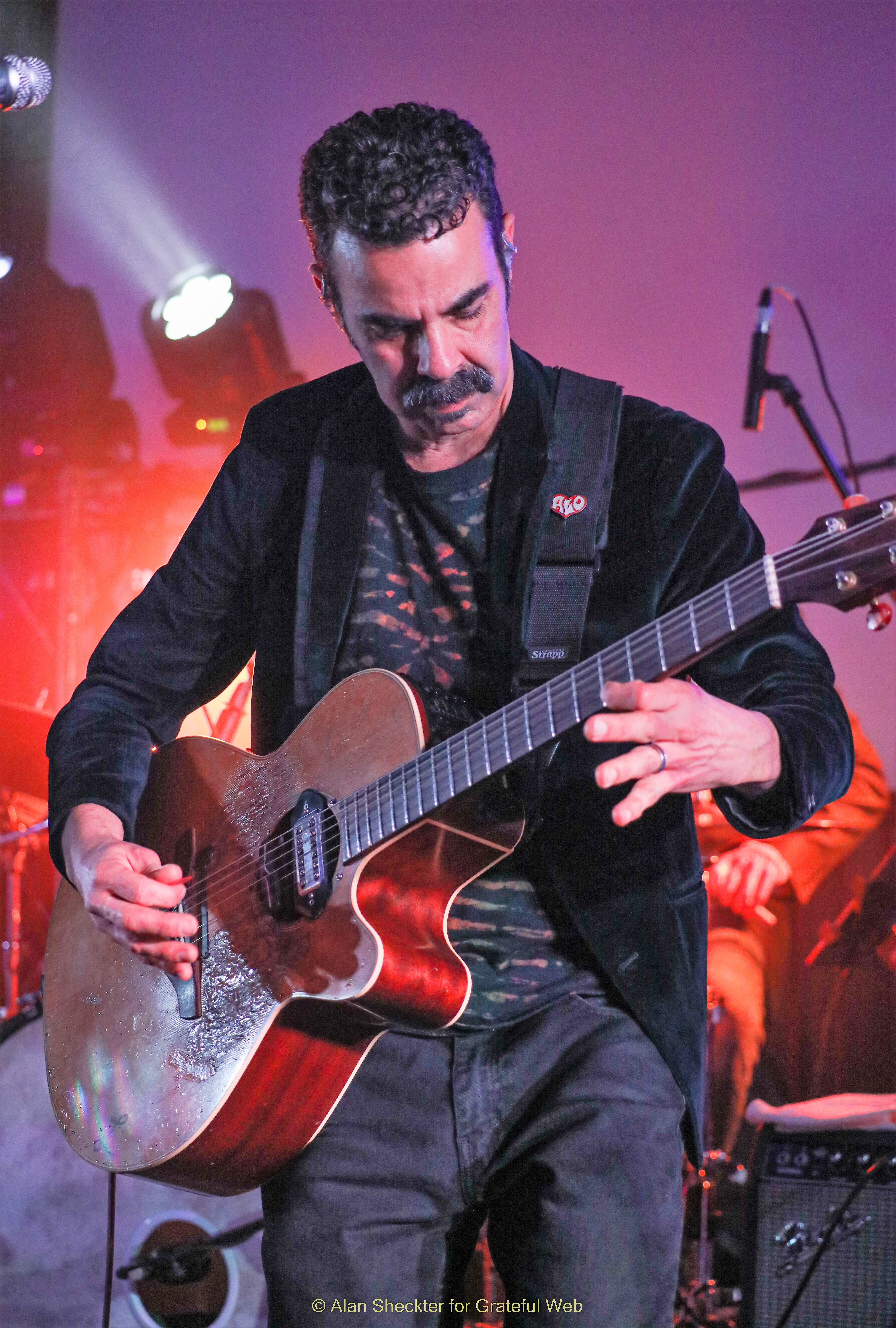 As bandleader, Lebo was the ensemble's main catalyst and facilitator, energizing every song with uniquely complex and compelling jams of ever-changing peaks and valleys. And together, with a whole lot of nonverbal communication that mode for group cohesiveness, the fivesome put each song through its paces, exercising the potential out of each piece of music.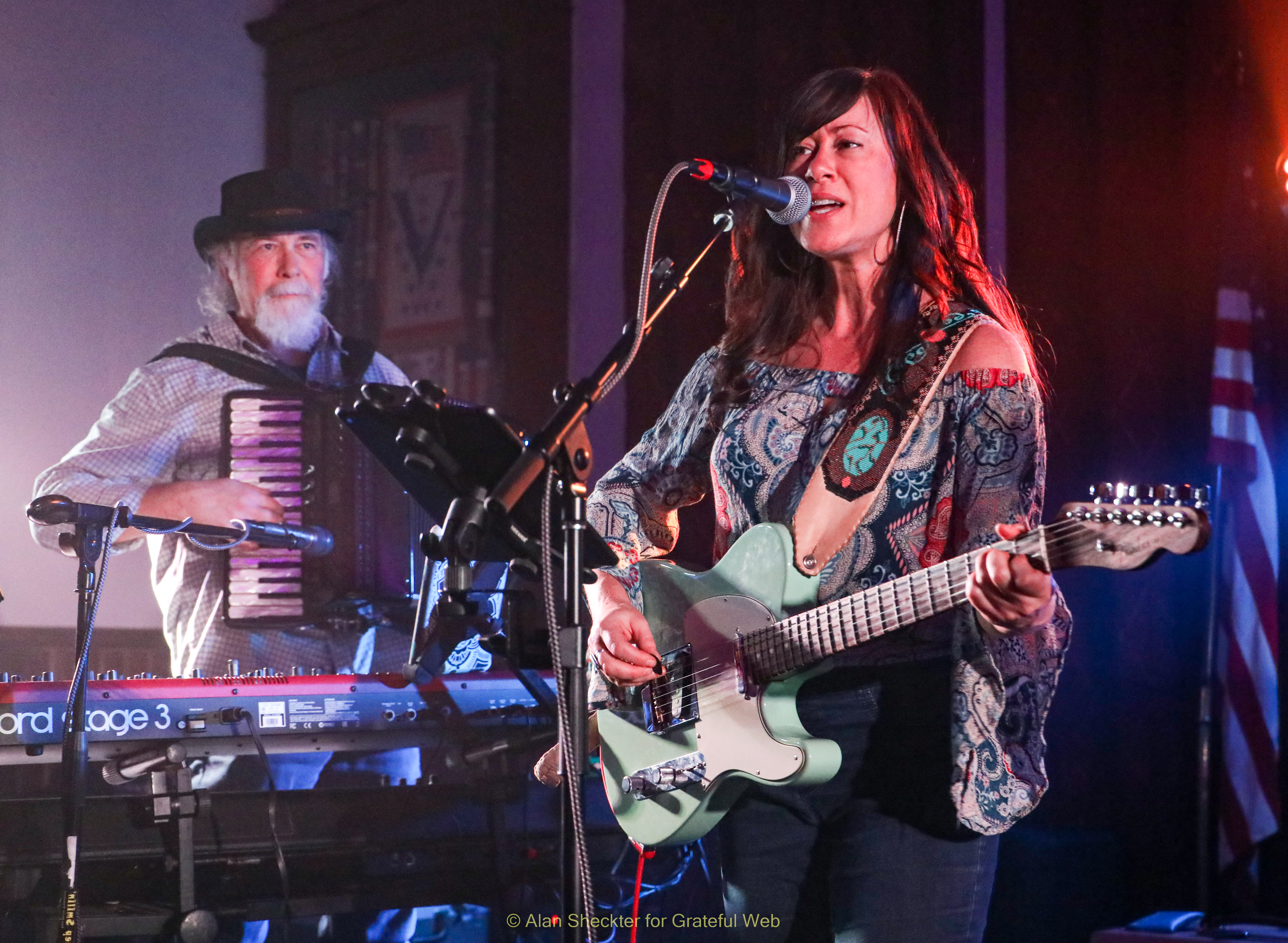 The first set include nine songs made famous by The Band, for which Siegel in particular deserves kudos by contributing memorable instrumental passages from The Band's Richard Manuel (piano) on such tunes as "Rag Mama Rag" and Garth Hudson (organ) on "The Shape I'm In," for example. Each player offered lead vocals on at least one piece of music as the group excelled in each song's delivery. Mathis, for example led a wonderfully unusual funky version of "When I Paint My Masterpiece" (written by Bob Dylan, but first recorded by The Band). With her vibrant alt-country vocal delivery, Peck led a couple of lesser-known Band tunes – "Get Up Jake" and "Twilight."  Peck and Lebo shared vocals on opener "Up on Cripple Creek" and set closer "Don't Do It." Lebo sang Rick Danko's "Stage Fright." Lipp sang "The Shape I'm In," and Siegel took vocal duties on "Rag Mama Rag."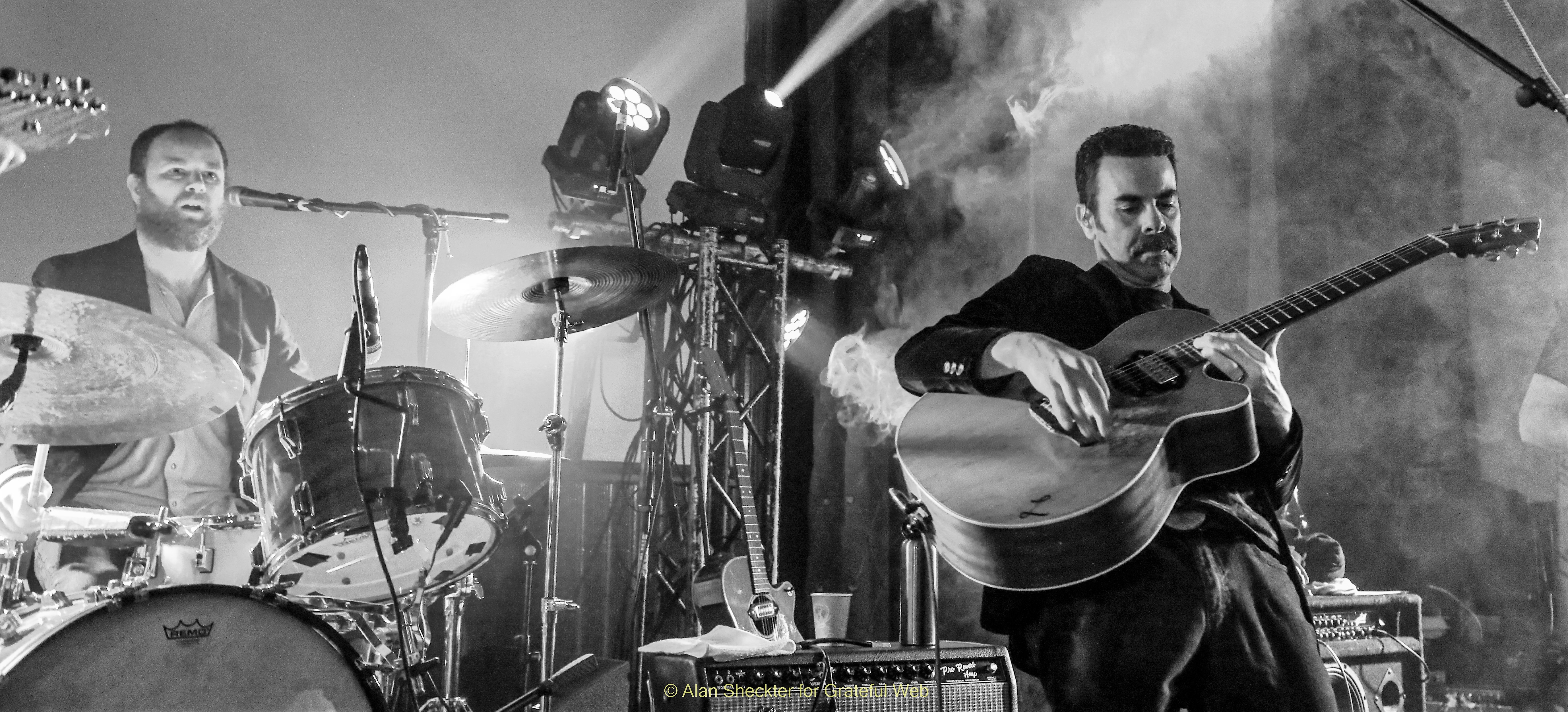 Lebo introduced the second set as a "grab bag" of tunes. He opened the set with a new self-penned song, "Disappear," followed by Peck's stirring rendering of "Tear My Stillhouse Down." Next was a Siegel-led version of George Harrison's "Give Me Love (Give Me Peace on Earth)," then Lebo's "Picture of You," followed by Mathis' "The Ladder," the title track from his 2021 album. Peck's "I Lost It,' from her 2019 solo album was next, which led into a crowd-pleasing "Althea," from the Grateful Dead catalog. A party-time "Listen to the Music" by the Doobie Brothers, which Lipp sung, was next, and the set closed with ALO's "Feel It." An encore of Chuck Berry's "You Never Can Tell," (also done on occasion by both the David Nelson Band and New Riders of the Purple Sage), closed the show – with Siegel leading to vocals.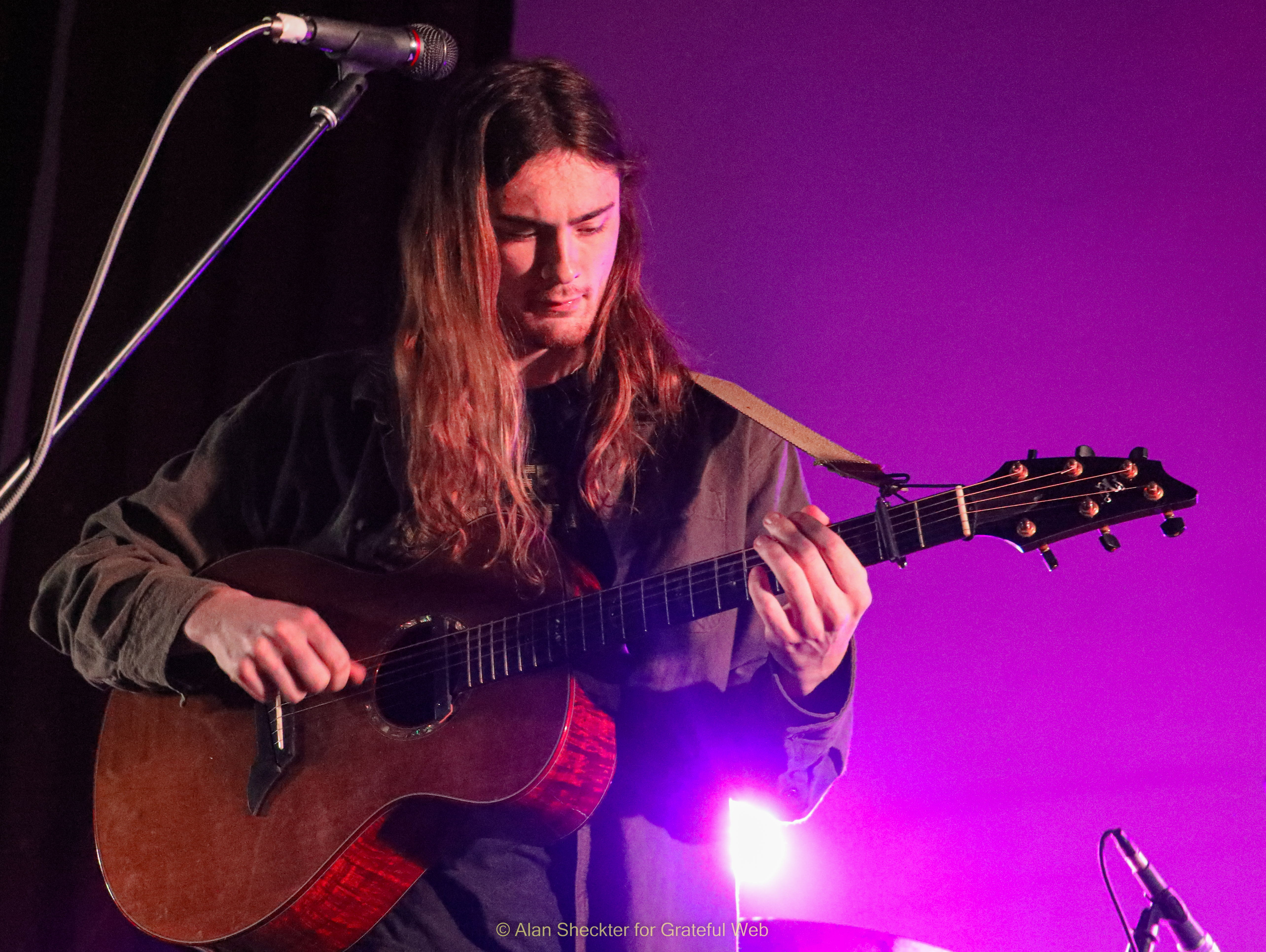 Opening the show was a solo set from northern California wunderkind Kyle Ledson. Not yet 21, songwriter Ledson fronts two bands – the electric Cosmic Frog and the acoustic Broken Compass Bluegrass. Ledson's first record was released when he was just 14 years-old featuring such collaborators as Molly Tuttle, Hot Buttered Rum, and the T Sisters. He's performed onstage with the likes of Yonder Mountain String Band, ALO, and Todd Sheaffer (Railroad Earth). Here, in Auburn, Ledson's solo guitar and vocals set included a fistful of originals, including "Fool's Gold," the title track of Broken Compass Bluegrass' soon-to-be-released debut album, as well as the Grateful Dead's "Jack Straw," Hot Buttered Rum's "Cherry Lake," and for his final number, Richard Thompson's complex "1952 Vincent Black Lightning." Ledson also joined Lebo & Friends, on mandolin, for "I Lost It," Althea," and "You Never Can Tell."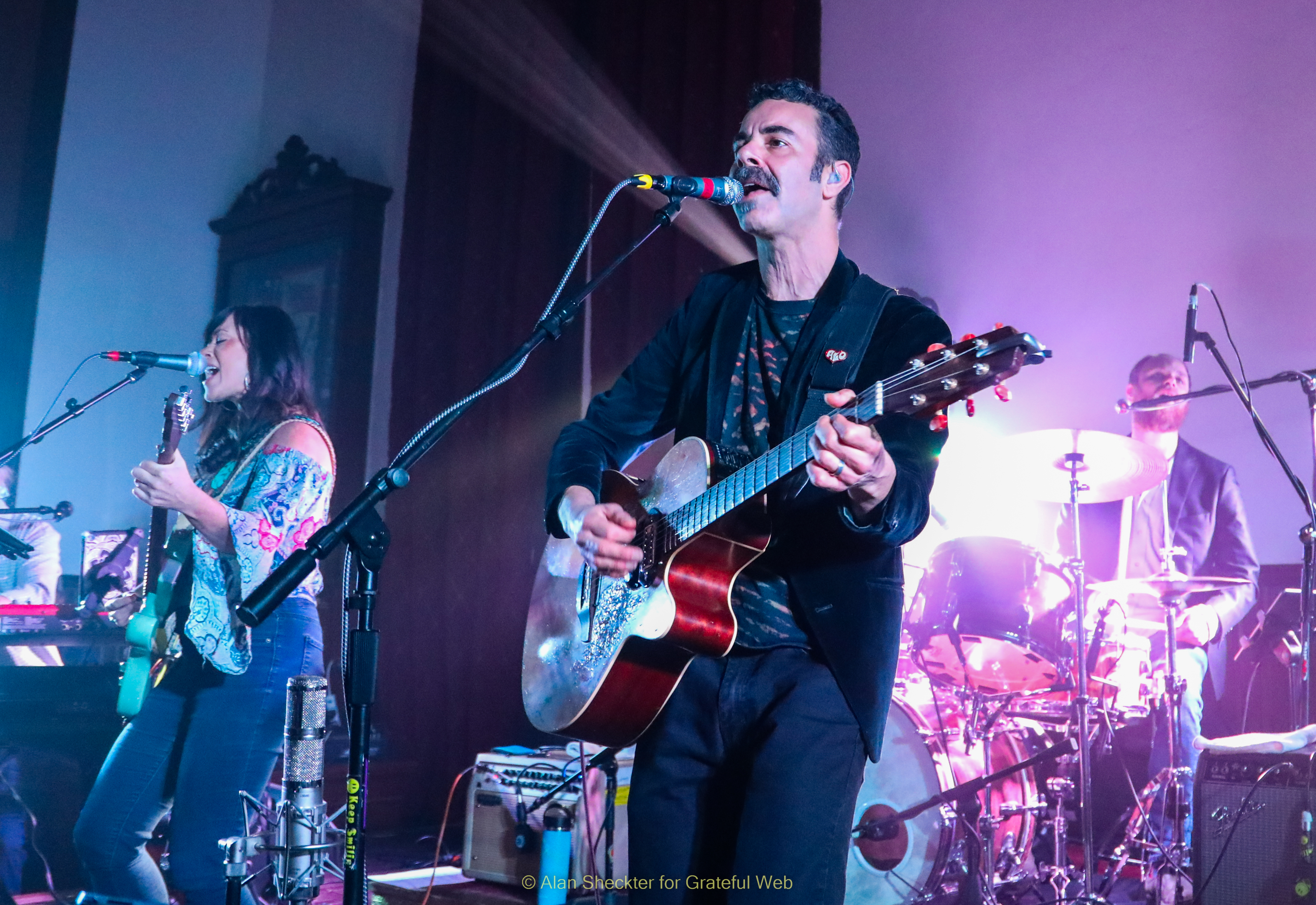 The show was produced and presented by "Purveyor of Fun" Scott Holbrook's Keep Smilin' Promotions. With ongoing support from his wife and two sons, Holbrook has for more than 20 years presented concerts in the small town of Auburn, population slightly under 14,000, which lies roughly between San Francisco and Lake Tahoe. Holbrook, a 35-year Auburn resident, is a charismatic, larger-then-life personality who keeps regional Bohemian music fans dancing and grooving with frequent Saturday night shows.
While organizing and promoting shows and festivals since shortly after high school (he graduated in 1979), Holbrook's/Keep Smilin's first show in Auburn was Todd Snider in November 2000 at the old Auburn Event Center. For the past five years, the 300-or-so-capacity Odd Fellows Hall (built in 1894) has been Keep Smilin's home base. As Lebo stated from the stage on Saturday about his old friend, "Thanks to Scott for having us. These thing don't just happen; it takes a lot of work." Fortunately for us, the indefatigable Holbrook doesn't seem to mind the work. He often quotes the Muddy Waters' lyric, "I live the life I love and love the life I live."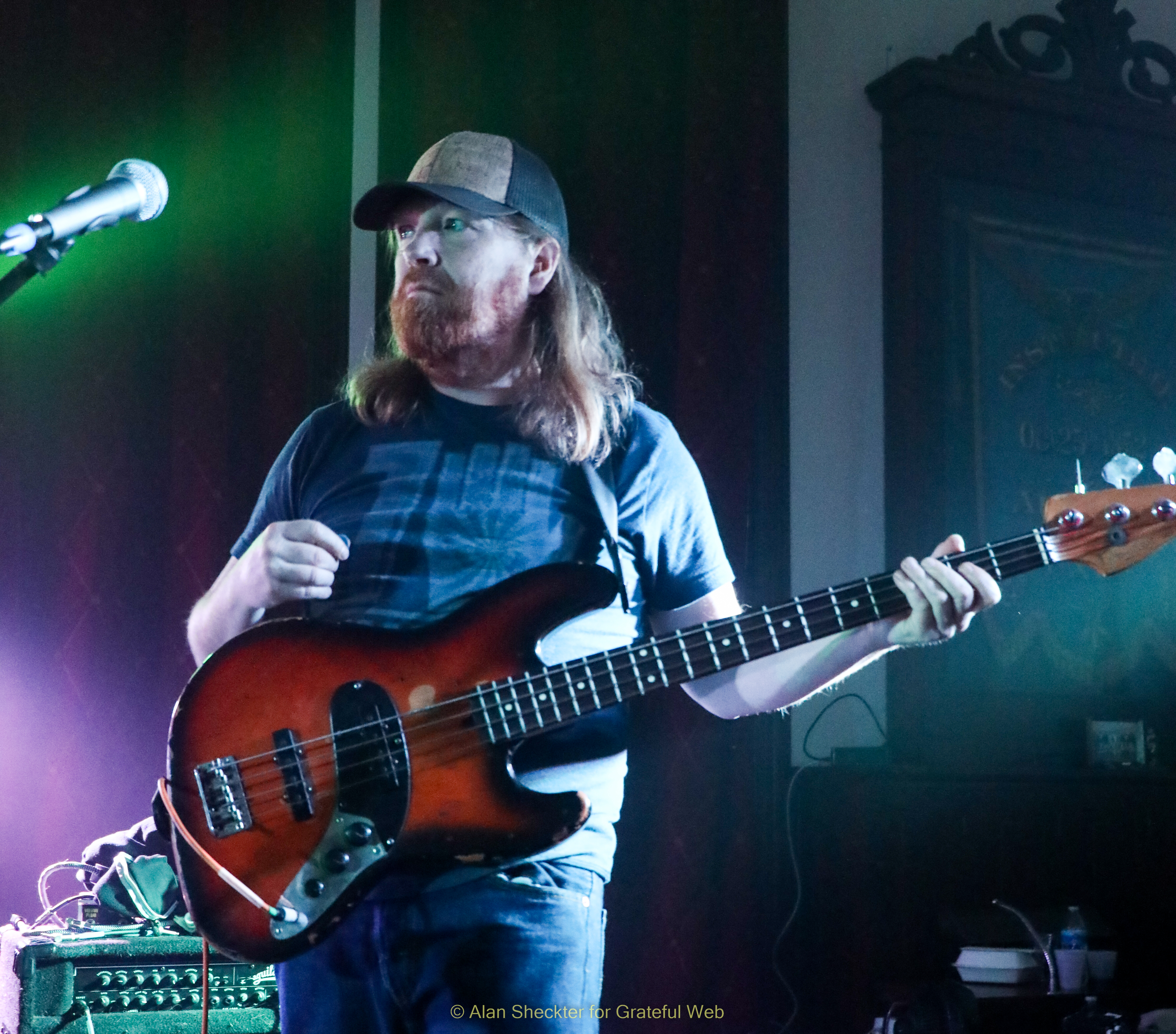 Lebo & Friends, Set 1 (Tribute to The Band): Up on Cripple Creek, Get Up Jake, Acadian Driftwood, The Shape I'm In, When I Paint My Masterpiece, Stage Fright, Twilight, Rag Mama Rag, Don't Do It.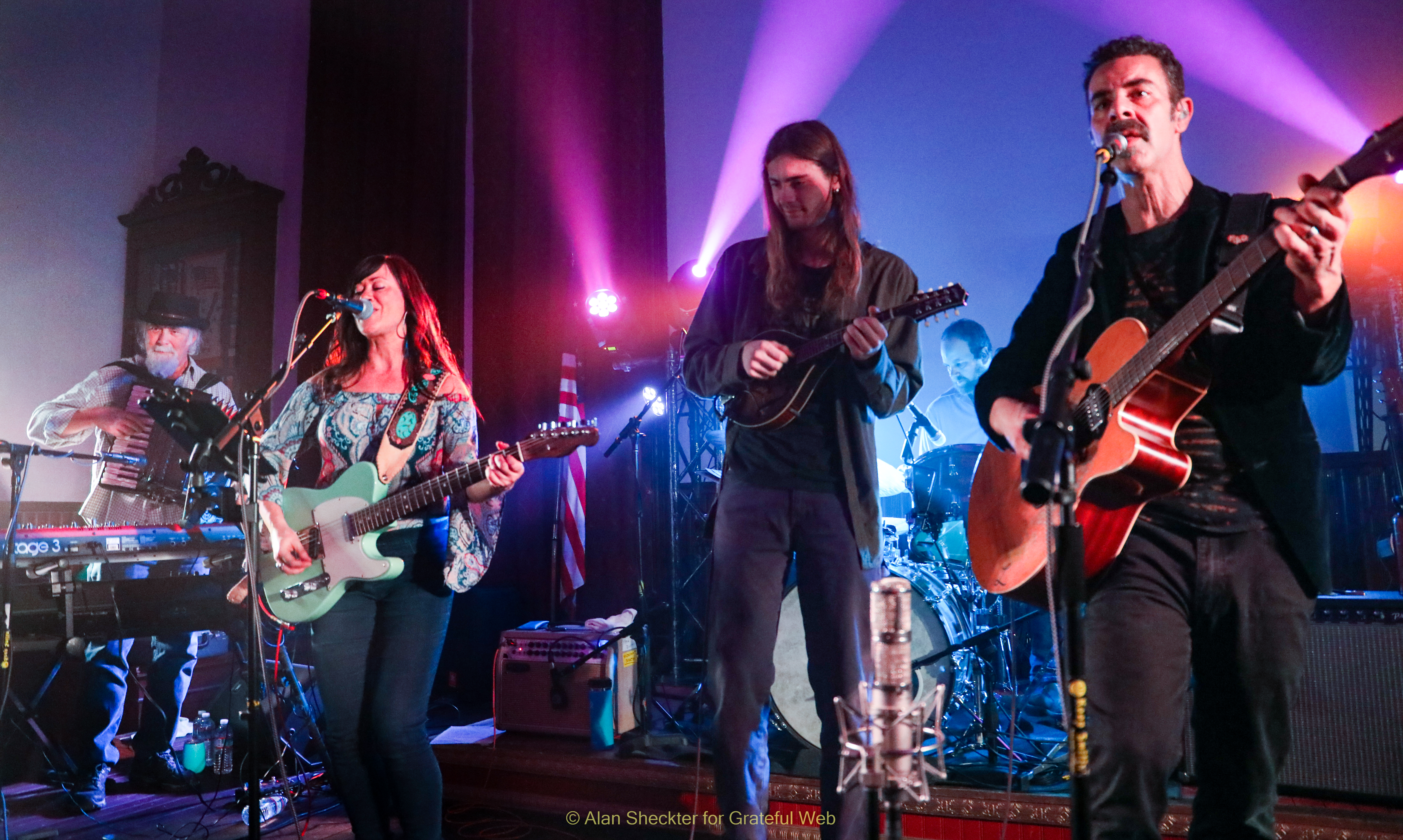 Set 2: Disappear, Tear My Stillhouse Down, Give Me Love (Give Me Peace on Earth), Picture of You, The Ladder, I Lost It, Althea, Listen to the Music, I Wanna Feel It. E: You Never Can Tell