Live Rowdy, Live Loudly, Stay Up Late, Make Peace, Make Music. These words are the mission statement of Leftover Salmon as they have inspired and helped pave the way for many bands to break free of traditional bluegrass and explore the genre in a more contemporary direction. As a fan, photographer, and writer it seems the band's intentions are simply this - we will melt your face, open your mind and heart with artistic expression, and spread as much love and positivity as we can in the process. This band is well liked not only for the music they create but also for the environment it is created in. The music moves the band in directions that are constantly evolving as the live show overflows with infectious enthusiasm. The audience feels this vibe and fires it right back at them. This creates a swirling movement of musical adventure that takes you inside the band's musical minds of creativity, weirdness and expression.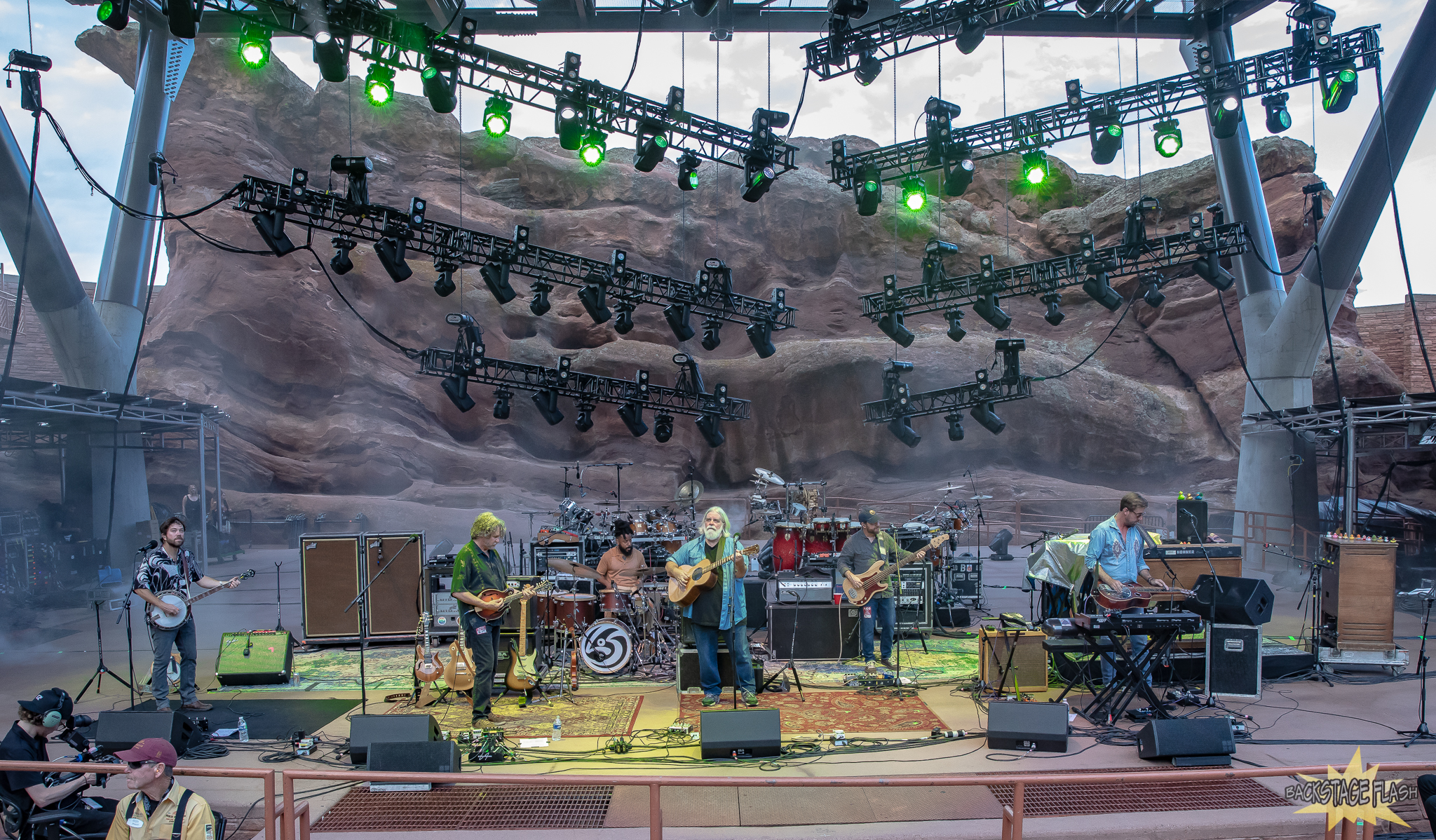 Now thirty-three years into their pioneering journey Leftover Salmon features a lineup that has been together longer than any other in the band's history. In the mid-eighties Vince Herman moved to Boulder, Colorado from Morgantown, West Virginia where he was attending West Virginia University, and on his first night in town he met future band mate and future co-founder of Leftover Salmon Drew Emmitt and they have been friends and musical mates ever since. Drew had a band at the time called the Left-Hand String Band, I assume named after the famous Left Hand Canyon in Boulder. They were extremely popular as they were mixing bluegrass and rock and roll together awarding them immense popularity in the region. Vince joined the band for a while before going his own separate way to dive into his own musical endeavor and forming a band called the Salmon Heads, a Cajun jug band exploring many of Vince's diverse influences. On New Year's Eve in 1989 the two bands united together for a show and the energy and enthusiasm could not be ignored and a new band Leftover Salmon was born.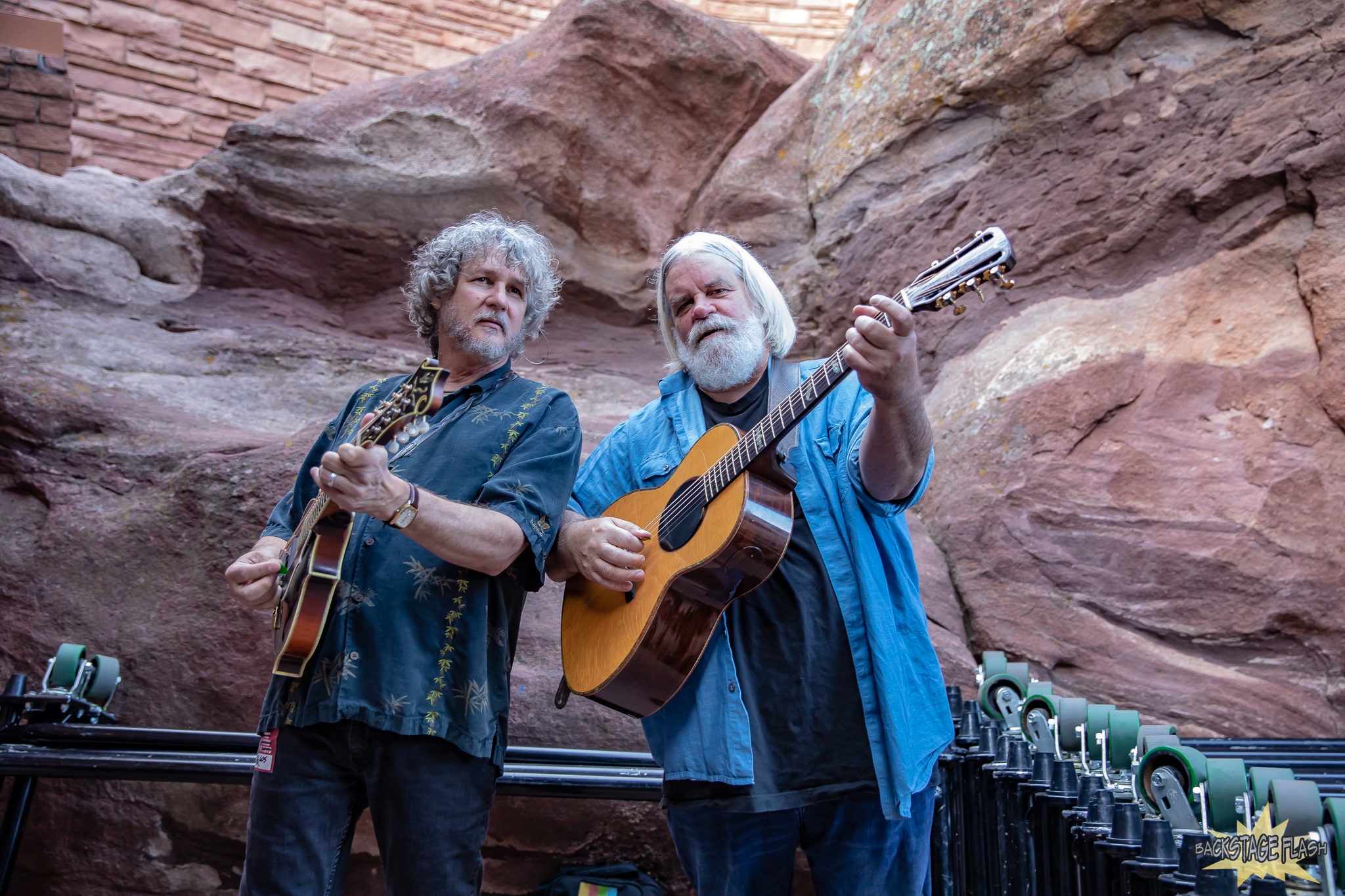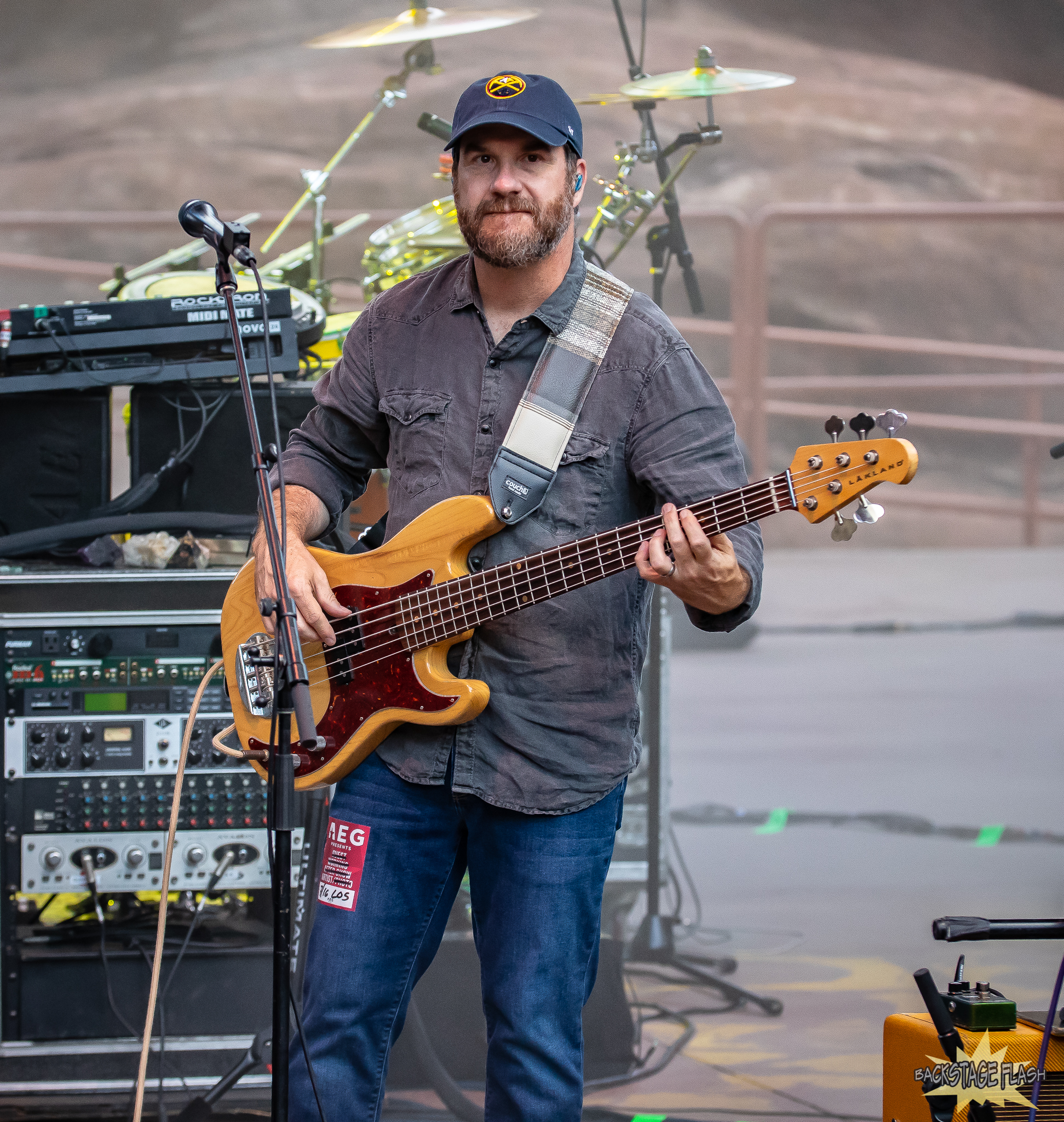 Fast Forward a couple of decades to the current lineup of Vince on guitar and vocals, Drew on guitar, mandolin and vocals, Andy Thorn on banjo and vocals, Greg Garrison on bass and vocals and Alwyn Robinson on drums and vocals and newest member Jay Starling on keyboards, dobro and vocals. All of these players have so much diversity in their musical back pockets its head spinning and impressive as hell. Garrison on bass along with his background in jazz, rock, bluegrass and funk is a powerful versatile artist with great feel for the groove.  His wide range of influences and experience is essential to Salmon's sound and he has held down the bottom end of this band since 2000. He has played with legends in the industry including Sam Bush, Del McCoury, and the Motet to name just a few, and he also co-founded the Punch Brothers.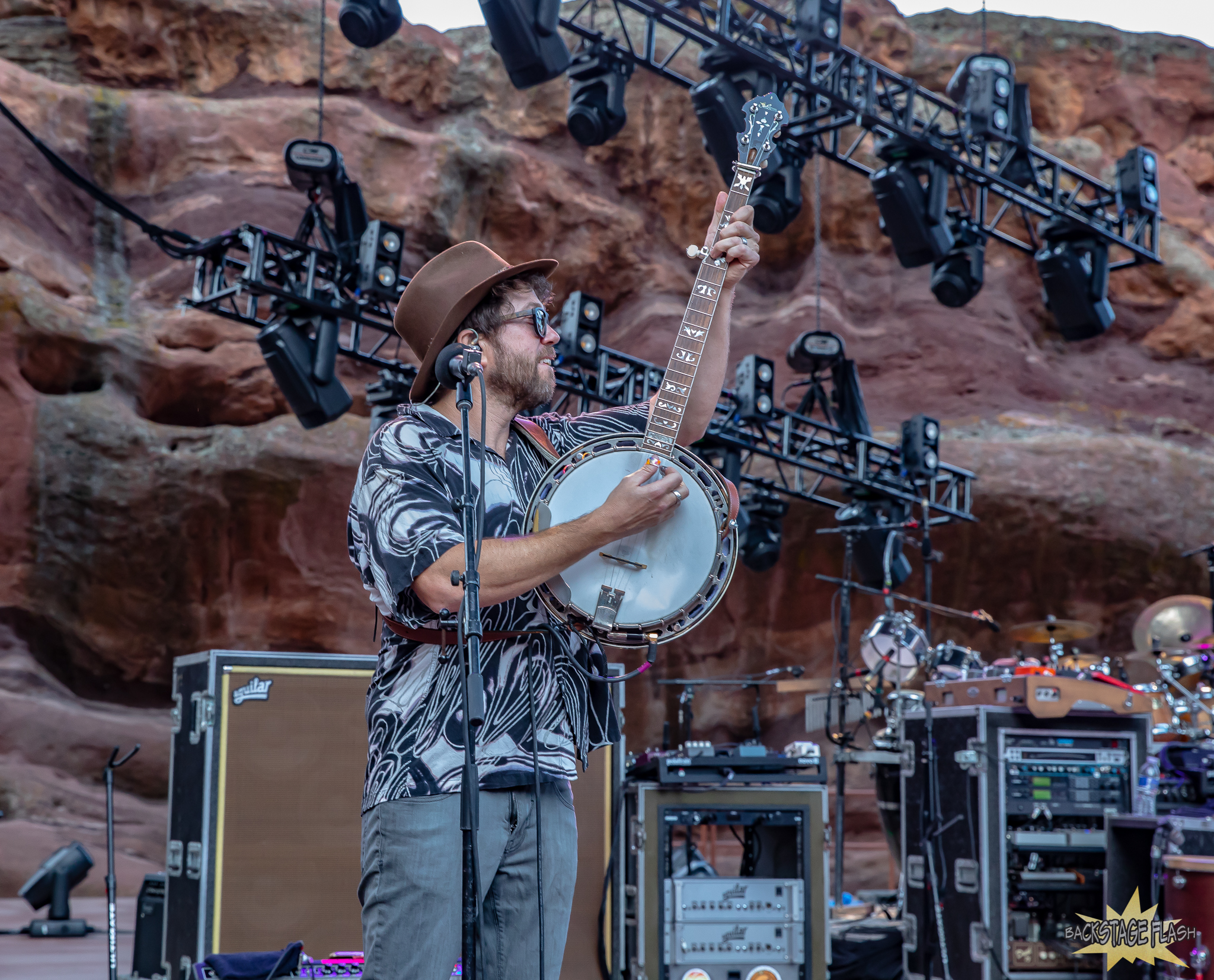 Andy Thorn brings a whirlwind of experience both as a player and music scholar. He has a degree in Jazz guitar and I am convinced this man can play anything with strings. Moving to Colorado from North Carolina opened all kinds of creative doors for Thorn. He joined the Broke Mountain Bluegrass Band which took top honors at the 2003 Rocky Grass Bluegrass Festival Band Contest. The band broke up shortly after that and Thorn moved back east to join Larry Keel's band. He was soon recruited to fill the vacant banjo position in the Emmitt Nershi band that led him to joining Leftover Salmon in 2011.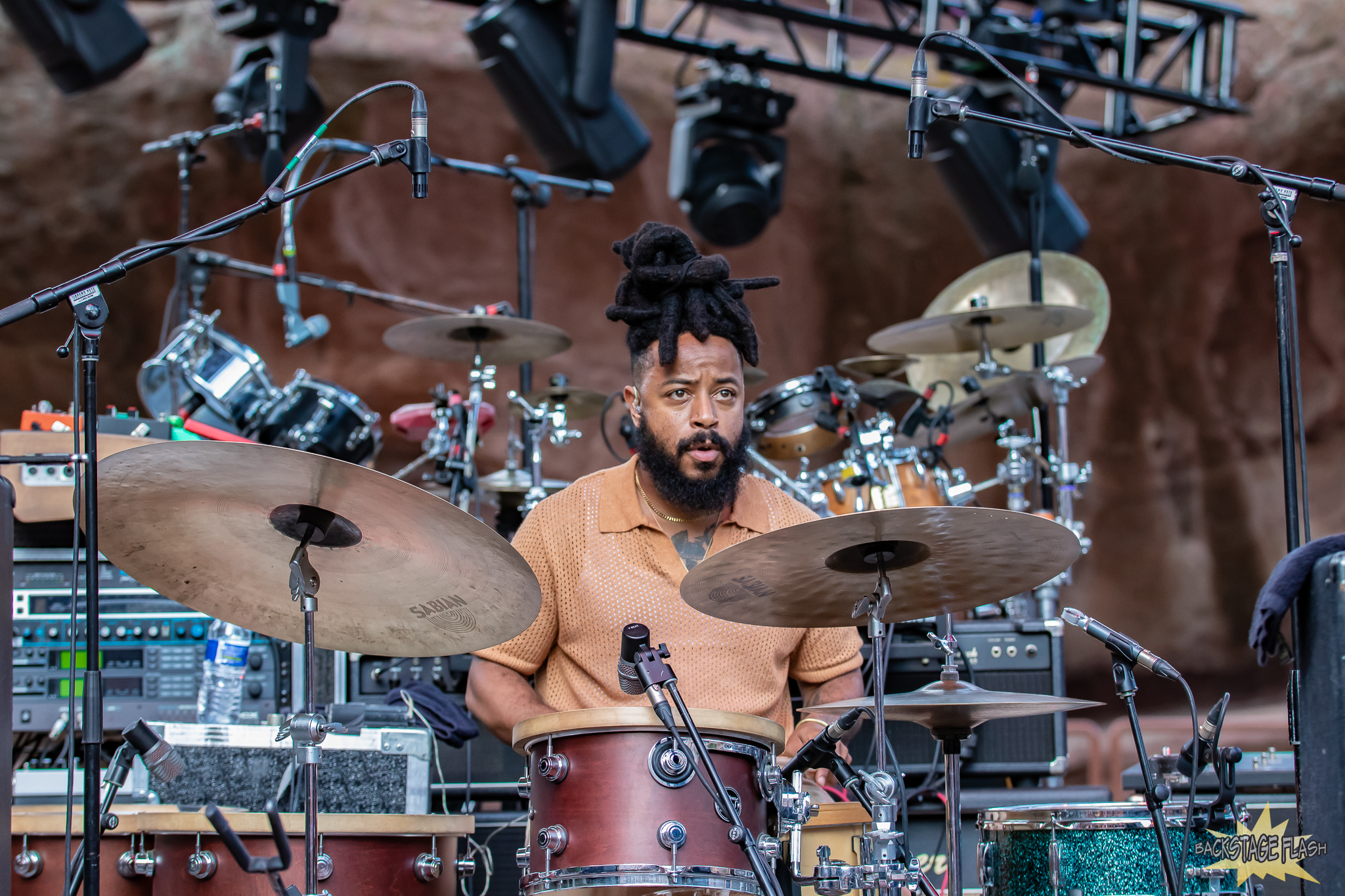 Alwyn Robinson on drums has crazy abilities to weave in and out of genres, often these genre changes are in the same song. Robinson gives this band such a solid foundation of stability and tempo. When you consider the ever-changing moods, arrangements and improvisational nature that Salmon is known for, Alwyn has to pick up on it quickly and provide the correct timing for everyone else. Growing up in Texas he has been playing in rock and country bands since middle school and high school. He continued on his musical endeavors at Texas Tech that enabled him to hone his jazz and improvisational technics that serve him well every time he takes the stage. He was introduced to Greg Garrison and Greg recommended him to take the seat behind the kit for Leftover Salmon in 2013. The combination of Garrison and Robinson was meant to be and they simply crush it night after night.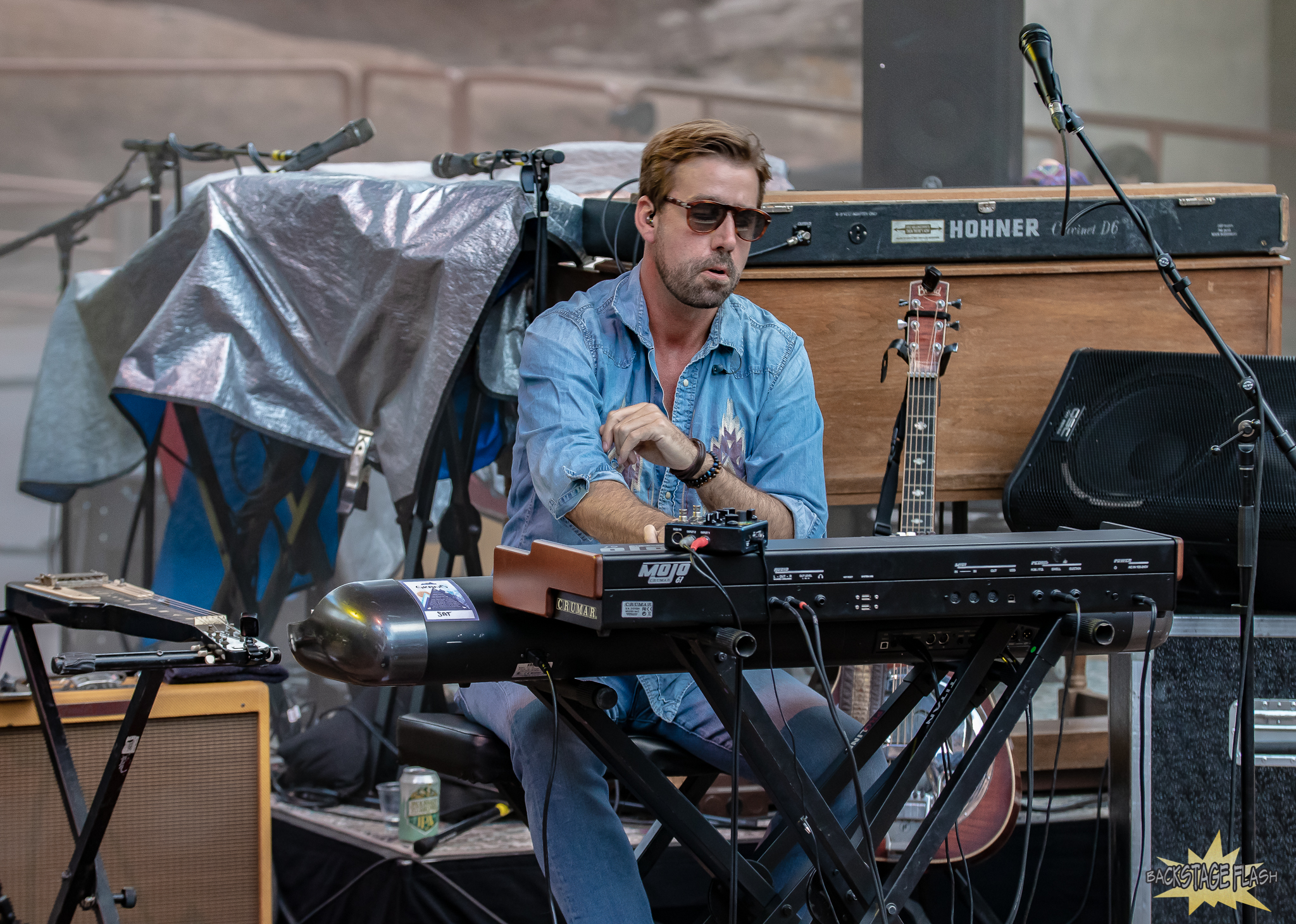 Jay Starling from Fredericksburg, Virginia joined Leftover Salmon about a year ago. Starling has a very diverse background in music, he learned to play classical piano as a child and explored guitar, bass and drums as well. He is from a musical family as his father John Starling was the founding member of the highly acclaimed bluegrass band the Seldom Scene. Starling has explored many genres of music and is a wonderful fit in Leftover Salmon. He has known everyone in the band for quite some time and when the keyboard position was offered to him, he took it. His diversity on the piano allows all kinds cool opportunities for the band as he can play the jazzy psychedelic styles on piano and then pick up the dobro for the bluegrass songs. Starling is a great asset to Leftover Salmon and brings a lot of flavors to the sound. Last night was his one-year anniversary of the first live show he performed with the band.
All of these gifted musicians together are kind of mind blowing. The music they make is adventurous, diverse and inspiring. They can take you on many journeys of many genres and sometimes you just stare in amazement and say to yourself or your concert mates, did they really just do that? Well, I can assure you they did. They are not afraid; they are gamblers with guitars and their mission is to deal you the most exciting hand every time they take the stage. Music hits us all in different ways and however our minds and bodies accept it is our own experience. Leftover Salmon provides us these wonderful opportunities for us all to paint our own picture of delight on the open canvas of ourselves.
Grateful Web, talked with Andy Thorn and here's what he had to say:
GW: Does Leftover Salmon use a concrete set list or does it evolve and possibly change as the set moves along?
ANDY: Drew usually makes the set list and we all offer some input if we're around. It's a fun thing to do over dinner. But in 12 years of being in the band I don't think we've ever stuck to it! We call a lot of audibles.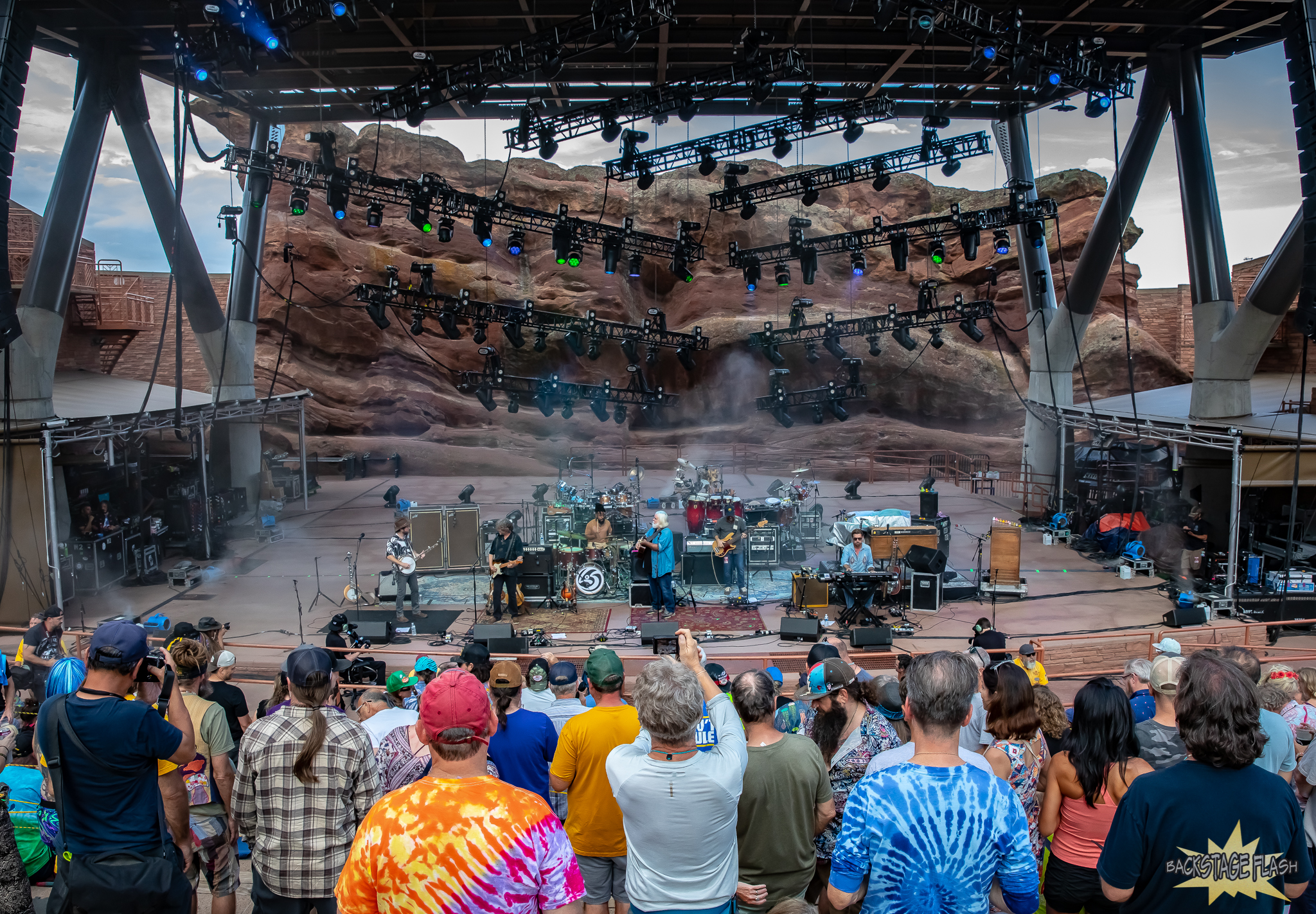 GW: Is Leftover Salmon planning on (or already have) recording new music to be released in the near future?
ANDY: Yes, we just recorded a new album for Compass Records. It was super fun to record in Nashville because of all the friends we got to bring in to play. The album is all covers and will feature appearances by Billy Strings, Oliver Wood and Daryl Anger. Look for it in 2023.
GW: Are all of the band members involved in songwriting and if so, do you write together or individually?
ANDY: Drew and Vince do most of the writing but the rest of us have been adding more of our own songs as well. Co-writing with Vince is super fun. Our last album has one we wrote together, "We'll Get By."
GW: With Colorado as the backdrop of most of your lives has living here impacted the overall sound of the band?
ANDY: Colorado life has absolutely influenced the sound of this band. You can hear themes of the high country and its river and hollers running through the words of many of our songs. And the Colorado festivals have really shaped the sound of the band. The band formed around the Telluride Bluegrass Festival and you can really hear the influence of Sam Bush and the Newgrass Revival and Hot Rize.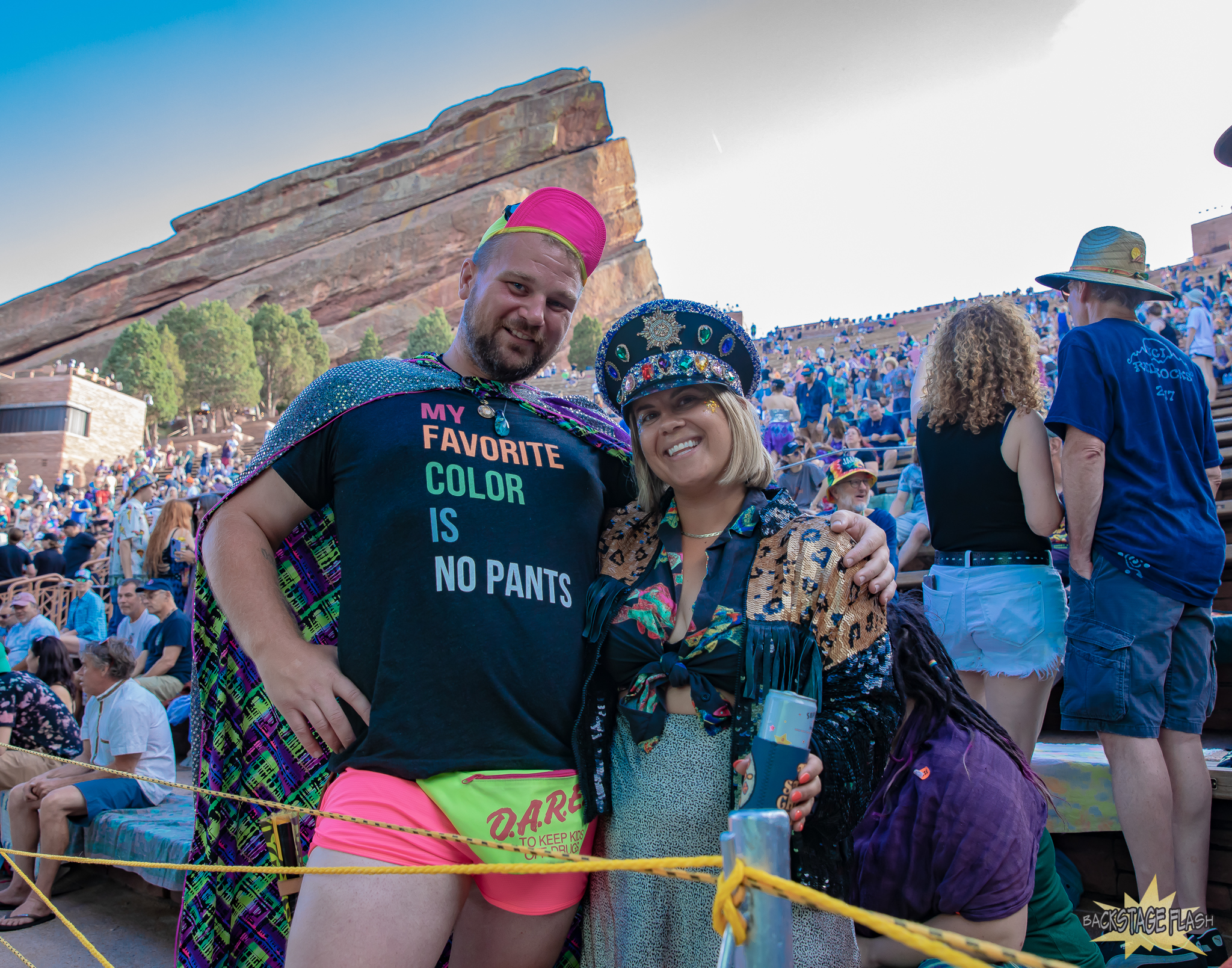 GW: Are there any gigs or festivals on your tour schedule that you just can't wait to play?
ANDY: We have a bunch of good festivals this year. The vibes are high out there after the pandemic. I'm super excited for Floyd Fest, it's right on the Blue Ridge Parkway and I always drive up from North Carolina with my dad. I'm also excited for Northwest String Summit, it's at Horning Hideout in Oregon and it's the last one.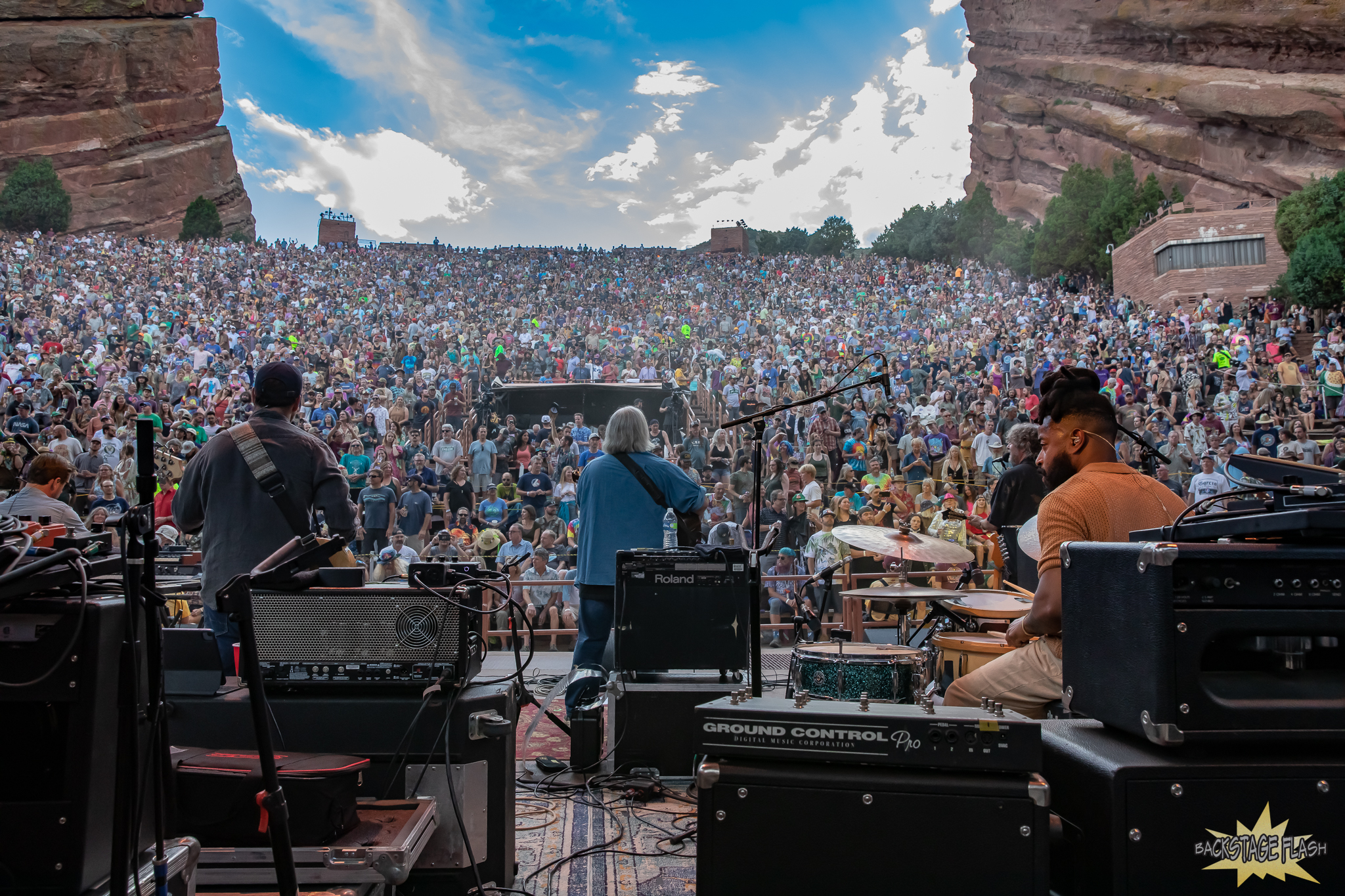 Red Rocks show RECAP! Leftover Salmon took the stage at Red Rocks last night with big wide smiles as the Colorado crowd greeted them with a loud hearty applause. Vince Herman welcomed everyone as he looked up at the sheer mass of people before him and the band. It was a beautiful warm summer night at the extraordinary amphitheater and the vibe was high! Salmon opened the set with We'll Get By a recent tune that the band wrote together. The fans were dancing and happy, the band was excited and eager to perform. The eclectic diversity of the band was on full display as they ripped through Something Higher and Boogie Grass. Each song takes you on a whirlwind adventure of personal lyrical expression and divine musicianship. The sounds of strings swirled around the rocks with great clarity and power, like a well-oiled musical machine the band sounded tight, tour rehearsed and overjoyed to be playing on the rocks.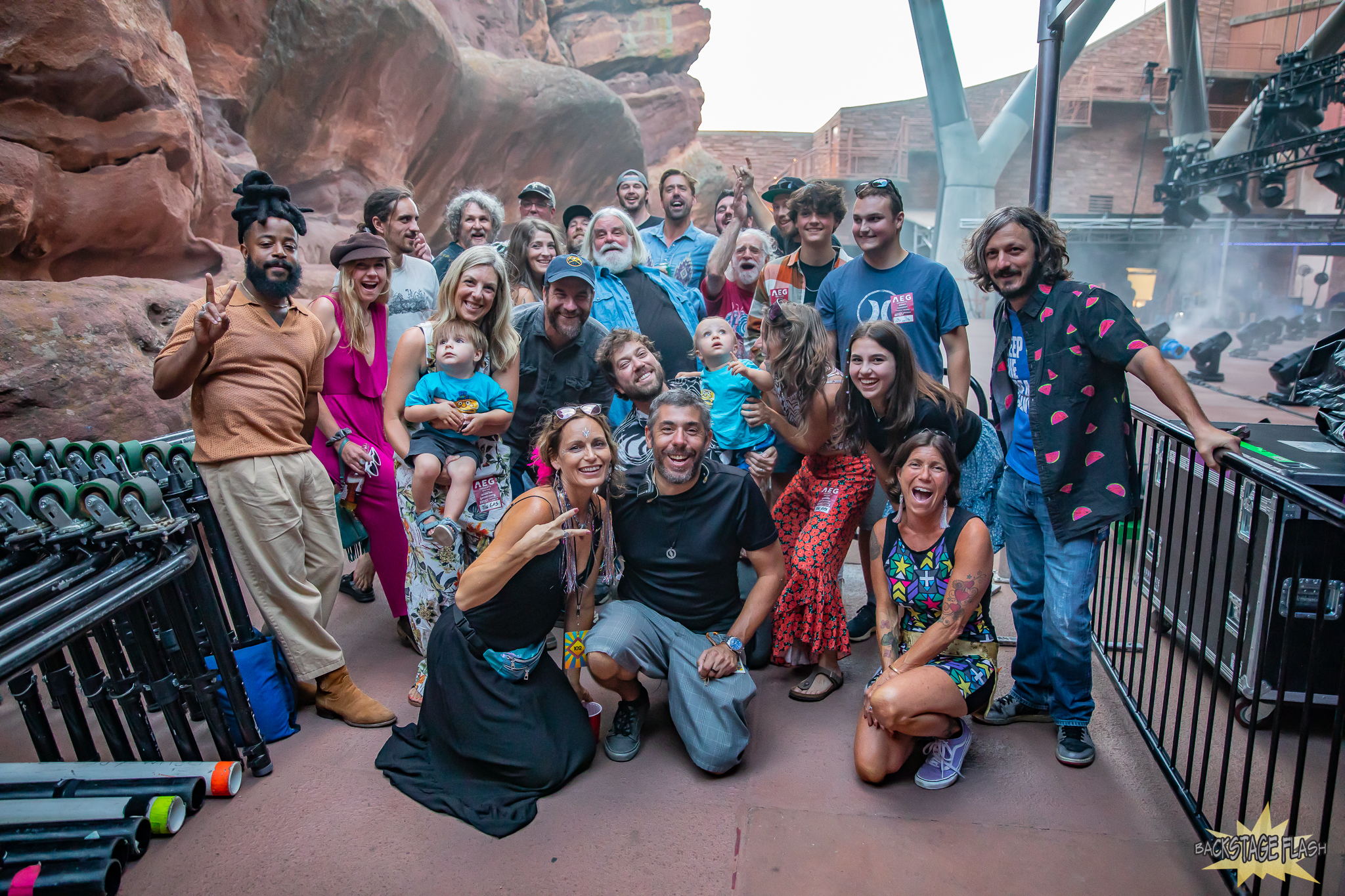 The ten-song set was well thought out and took many musical styles along for a wild ride. Evermore, Brand New Good Ole and Hobo Song were all included in the well mixed gumbo of genres the band stirs up at every live show. They can take you to Kentucky in one song then drop you down in the bayou in the next. The complexity that meets simplicity in the band style is seriously a marvel to experience. Sound Gardens classic song Black Hole Sun was next up and it was heavy, trippy and took you on a wild ride into the heaviness of the lyrics. High Country and All Night Ride closed out the set they performed in direct support of The String Cheese Incident and boy did Salmon kill it. The fans were ecstatic as the band finished and you can clearly feel the love pouring down on them from every direction.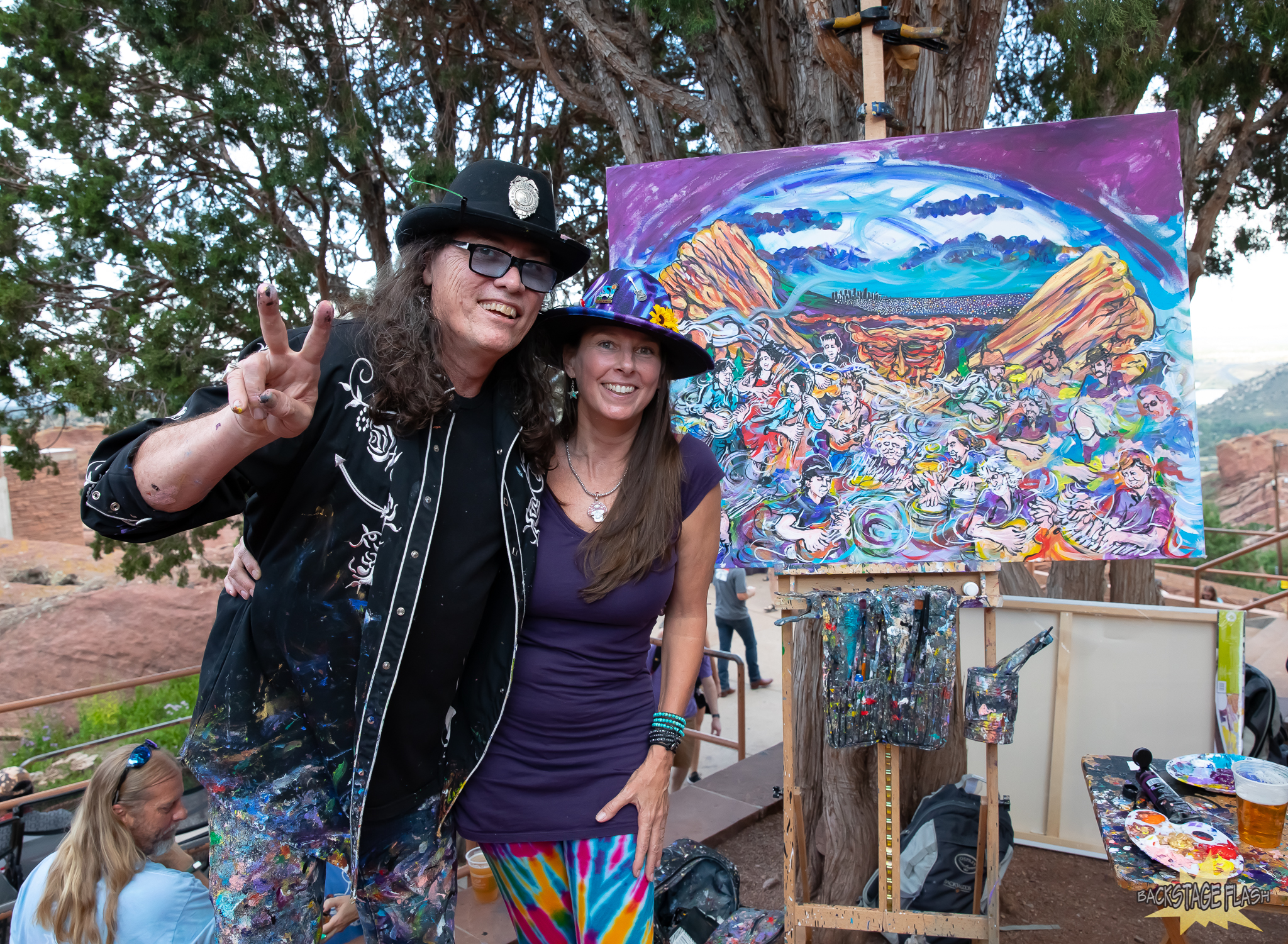 On a personal note, it was great to see my close friends from Fort Collins, Colorado Andrew Waltman working front of house and Christopher Fernald working lights for Leftover Salmon. This band and their crew and friends all feel like family to me, it's just a cool vibe with lots of love and respect for one another. Thanks to everyone involved for putting on an amazing show. Thanks, Annabel, for always being such a beacon of joy for everyone.
What the Salmon fans are saying: