Leftover Salmon has been doing their thing since 1989. They have endured many weird and unpredictable times as a band, there have been personal changes, hiatus time from touring, but the one thing that stays true and consistent is the magic of their music. Formed in 1989 in Boulder, Colorado LOS has broken the genre barrier - if you dig rock, country, bluegrass, slam-grass, zydeco and jam, this is your band!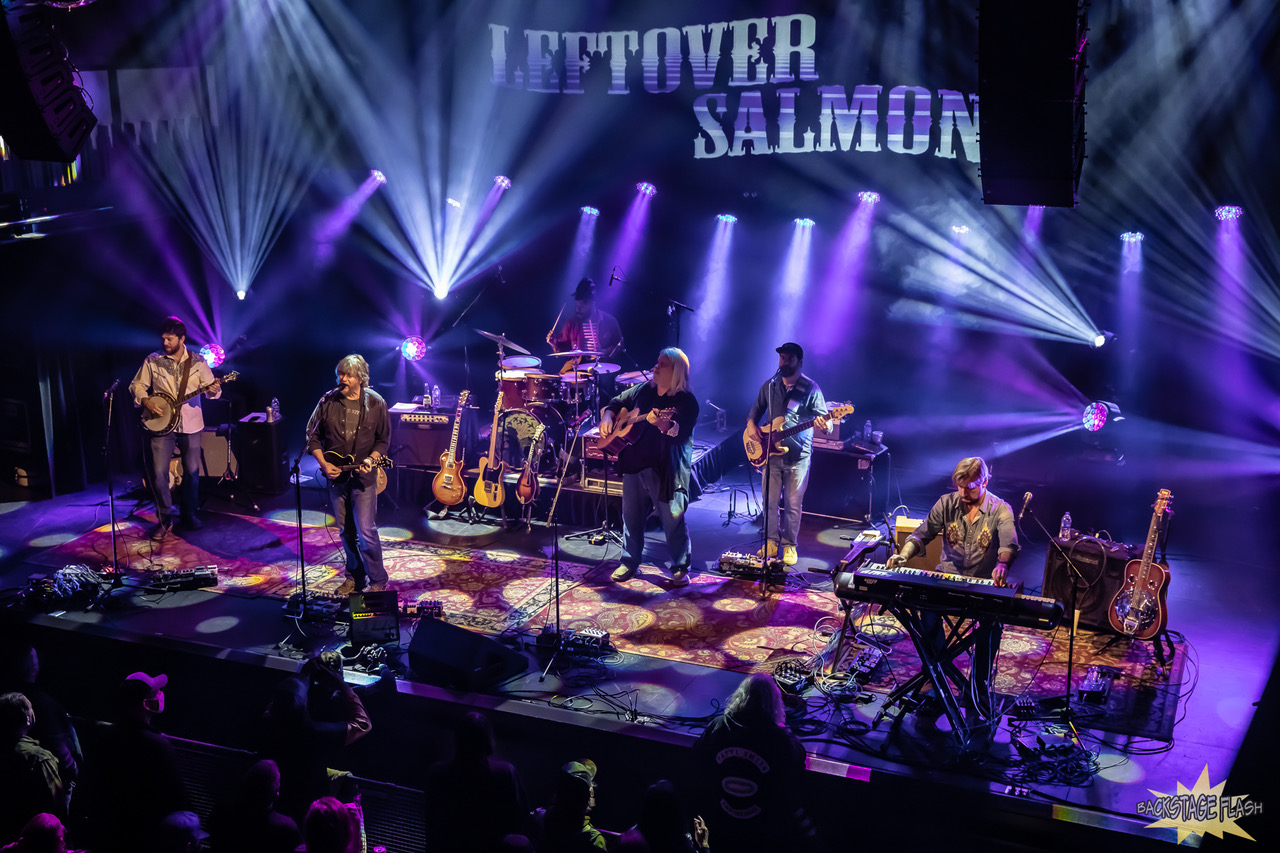 Over the past 30 years they have released ten albums, have toured extensively and have established themselves as artists with undeniable creativity and ambition to make amazing music. They have all had side projects along the way and with that comes many diverse influences and styles to the music they make together. Longevity in the ever changing music business is difficult for any artist but LOS has always stayed true to the music and the fans. They not only bring mind bending technical arrangements with pin point precision they present it to the fans with loving enthusiasm and heart.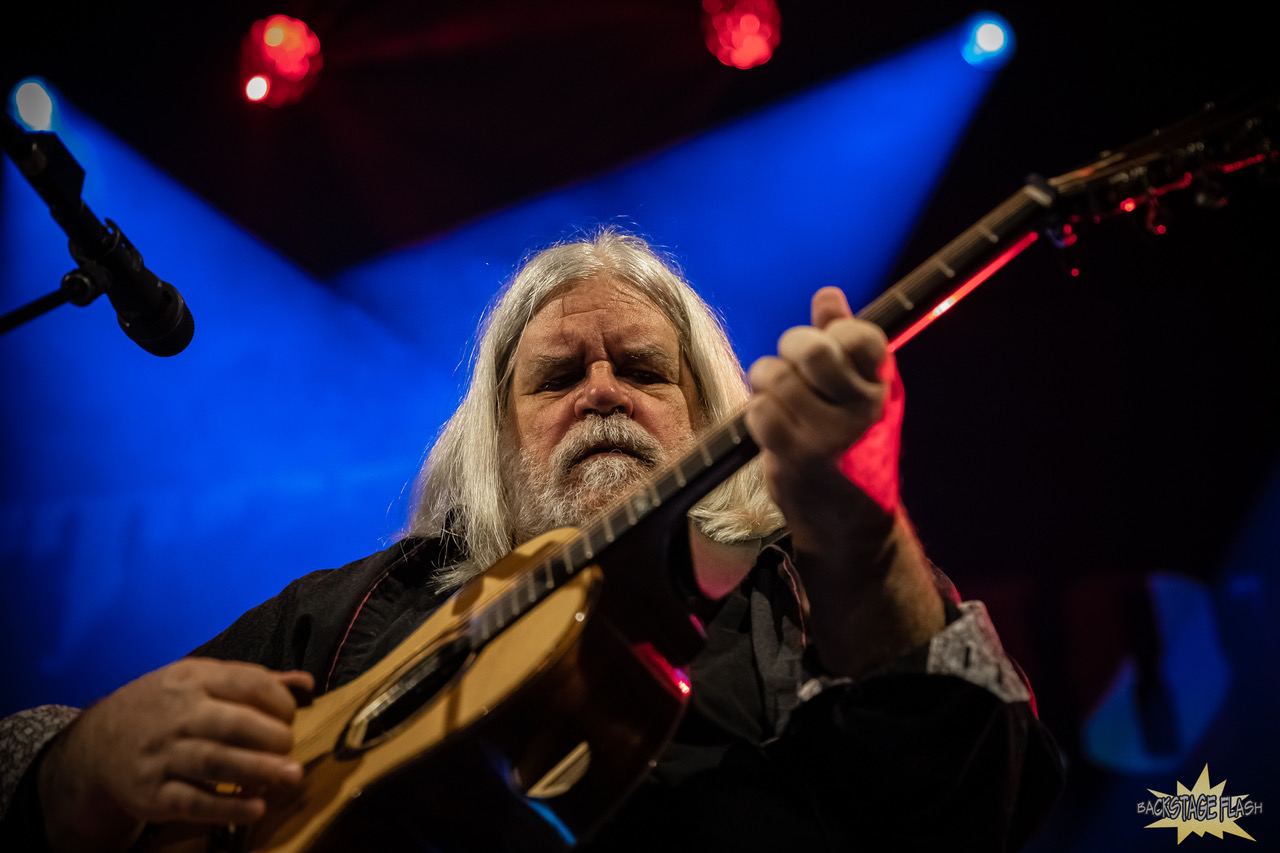 Leftover Salmon has not only been influential on the jam band scene, they have been pioneers of it and continue to develop the sound and culture of the music they create and explore. They have painted their own picture that depicts traditional bluegrass style with adventure, psychedelic vibes and nontraditional instrumentation. The music is inspiring, highly danceable and flat out foot on the gas fun. We are all very fortunate that these guys are out there making music to help us forget about the everyday for awhile. There are not many bands that create this type of atmosphere and that's why we stay on the bus and the band plays on.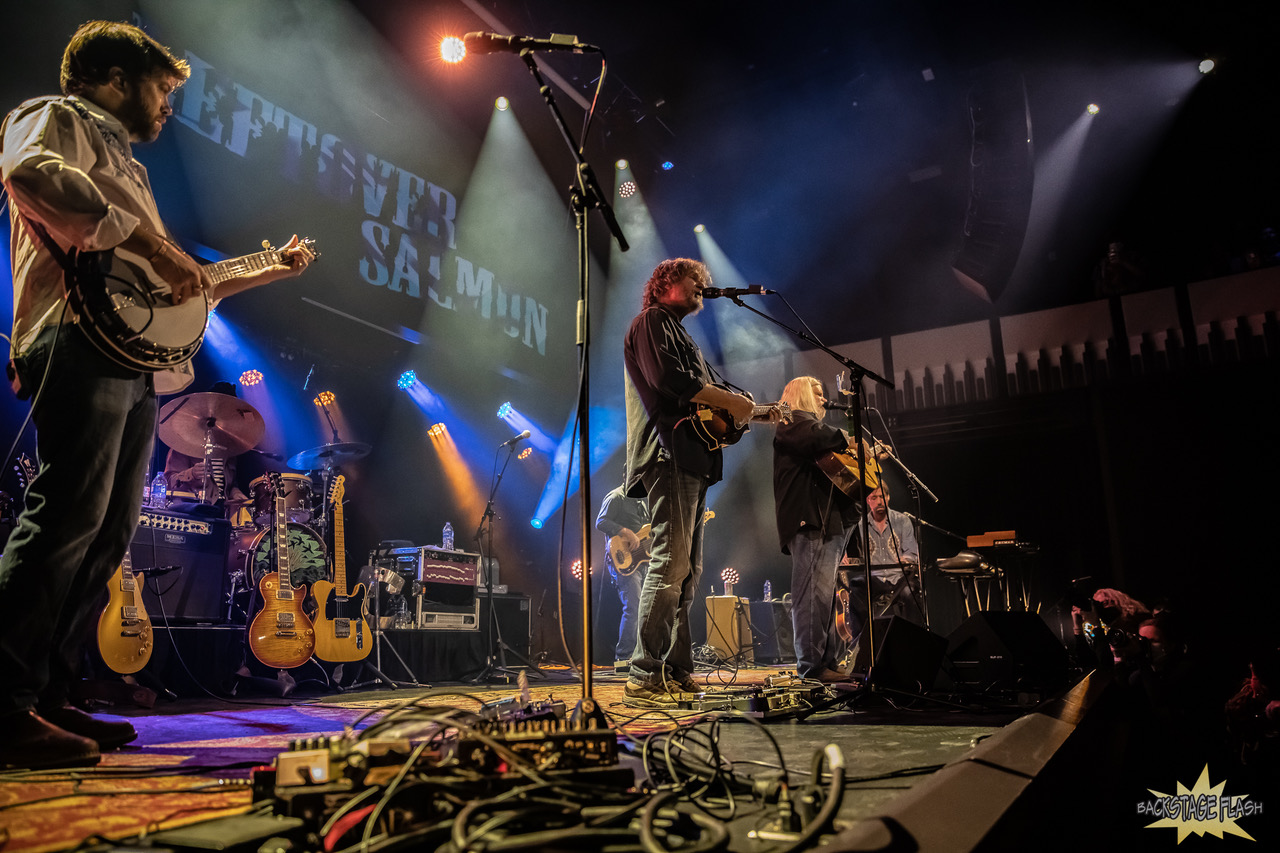 It has been quite some time since Leftover Salmon has played in Fort Collins and the guests were happy to have them back. When a band shows up with banjo's Les Paul's, lap steels, dobro's acoustic guitars and mandolins, I would say they have the string thing covered. Blending all of these different instruments along with percussion, keyboards and bass guitar it opens up a world of sound to the audience. They opened the set with Liza, they sounded well rehearsed and the vibe was set for the evening. The first set had a great flow with Gold Hill next into Lumpy and Flyin at Night. The crowd was soaking up all of the picking goodness as the band gained momentum the energy in the room was high. The arrangements and melodies are very diverse and each song builds on it's foundation but can go anywhere the band chooses. Brand New Good Ole Day's into Red Fox, Two Highway's, Boogiegrass and Hollerwood, rounded out the first set. I was not present for the second set, but I am sure it was a barn burner.