Well, it's about time Les! After a twenty-year hiatus from touring, Les Claypool's Fearless Flying Frog Brigade is back out on the road. The band is about a week into the massive forty-one date Summer of Green Tour. Over the years Claypool has embarked on many wild, weird and wonderful endeavors that take the audience along on his creative quest of goodness through his musical mind. That in itself is a remarkable undertaking since everything he does and his many collaborations are all much different in many respects. The one constant is the high-quality musicianship, showmanship and exploratory qualities that go into every one of his projects.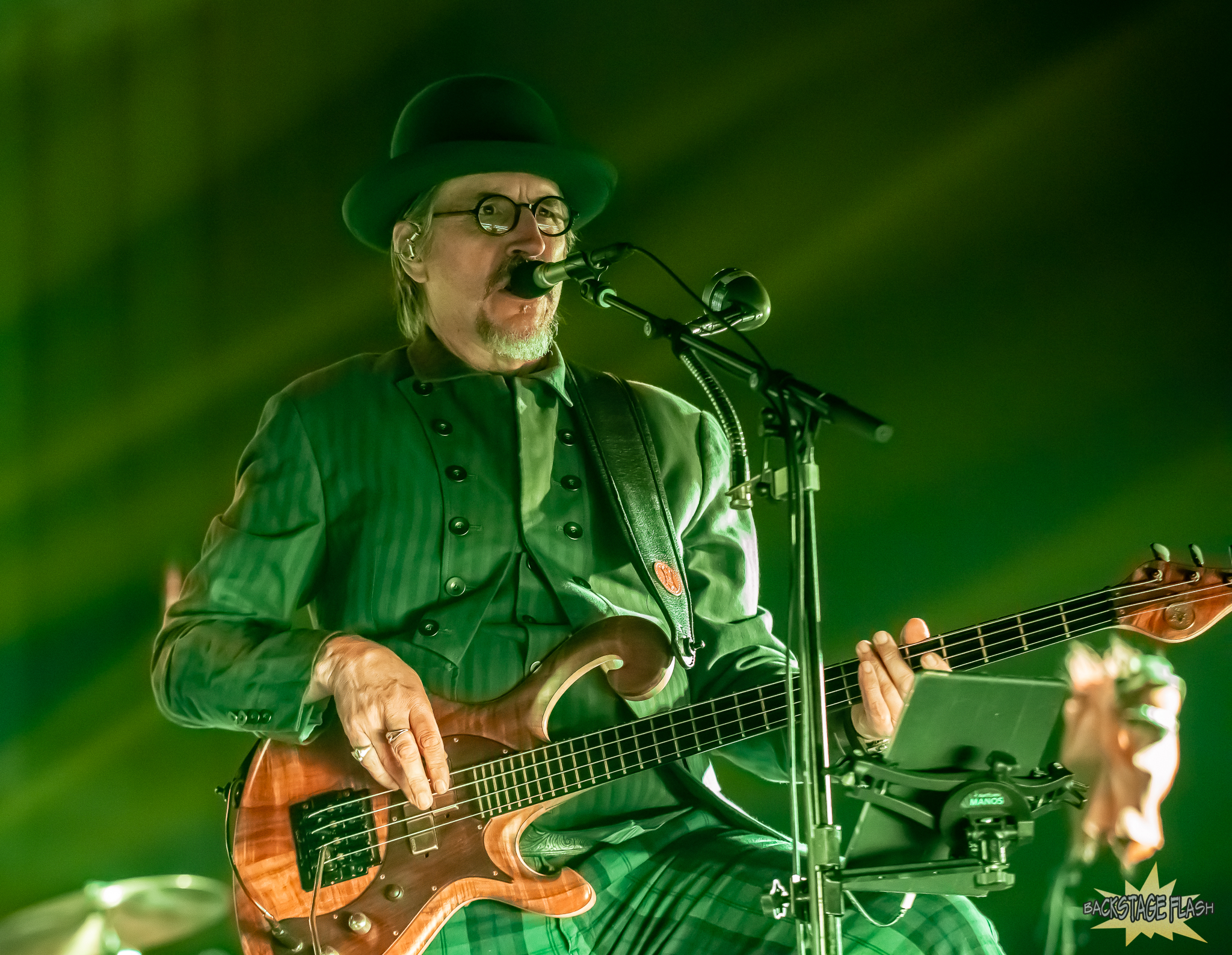 This long-anticipated coast to coast tour is hitting many historic venues, new venues and some large-scale festivals including The Peach Festival in Scranton, Pennsylvania and The Summer Camp Music Festival in Chillicothe, Illinois. Fans will have many opportunities to catch a show or several shows as Claypool and company crisscross the great American landscape providing good clean fun and endless musical possibilities. Select June performances will include a co-headlining set with Jerry Harrison and Adrian Belew's Remain In Light Tour. Other acts featured in select cities include Fishbone, Neil Francis, Budos Band, Moon Duo and W.I.T.C.H.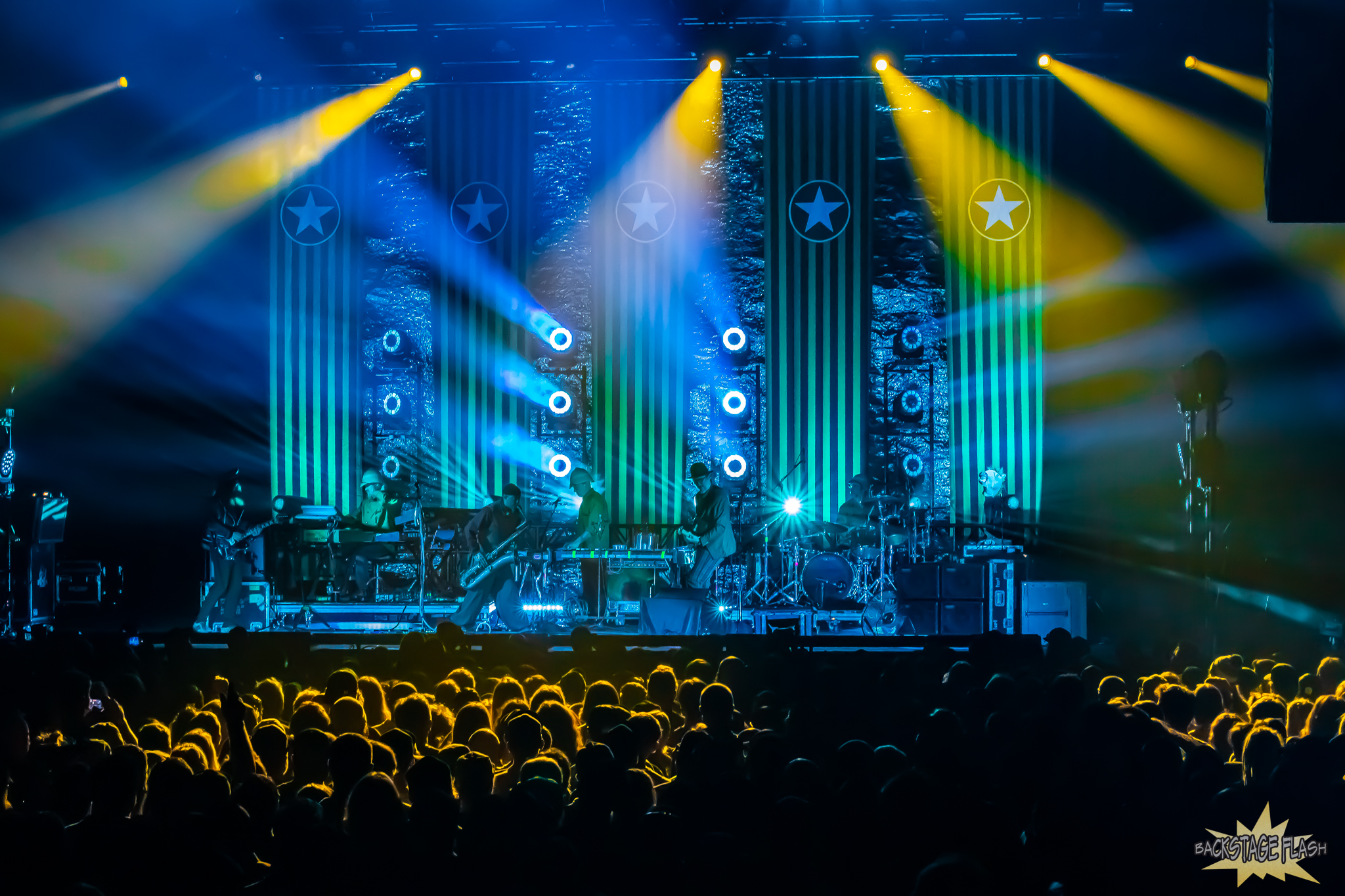 The band is Les Claypool on bass, Sean Lennon on guitar, Harry Waters on keyboards, Paulo Baldi on drums, Mike Dillon on percussion and Skerik on horns. Each set will include a full performance of Pink Floyd's iconic tenth studio album 'Animals'. This live performance was originally captured on Les Claypool's Fearless Flying Frog Brigade's second 2001 live recording 'Live Frog's Set 2'. This band formed in 2000, released two live and one studio album, toured several successful US tours, and delighted the most diverse listening crowd known to man.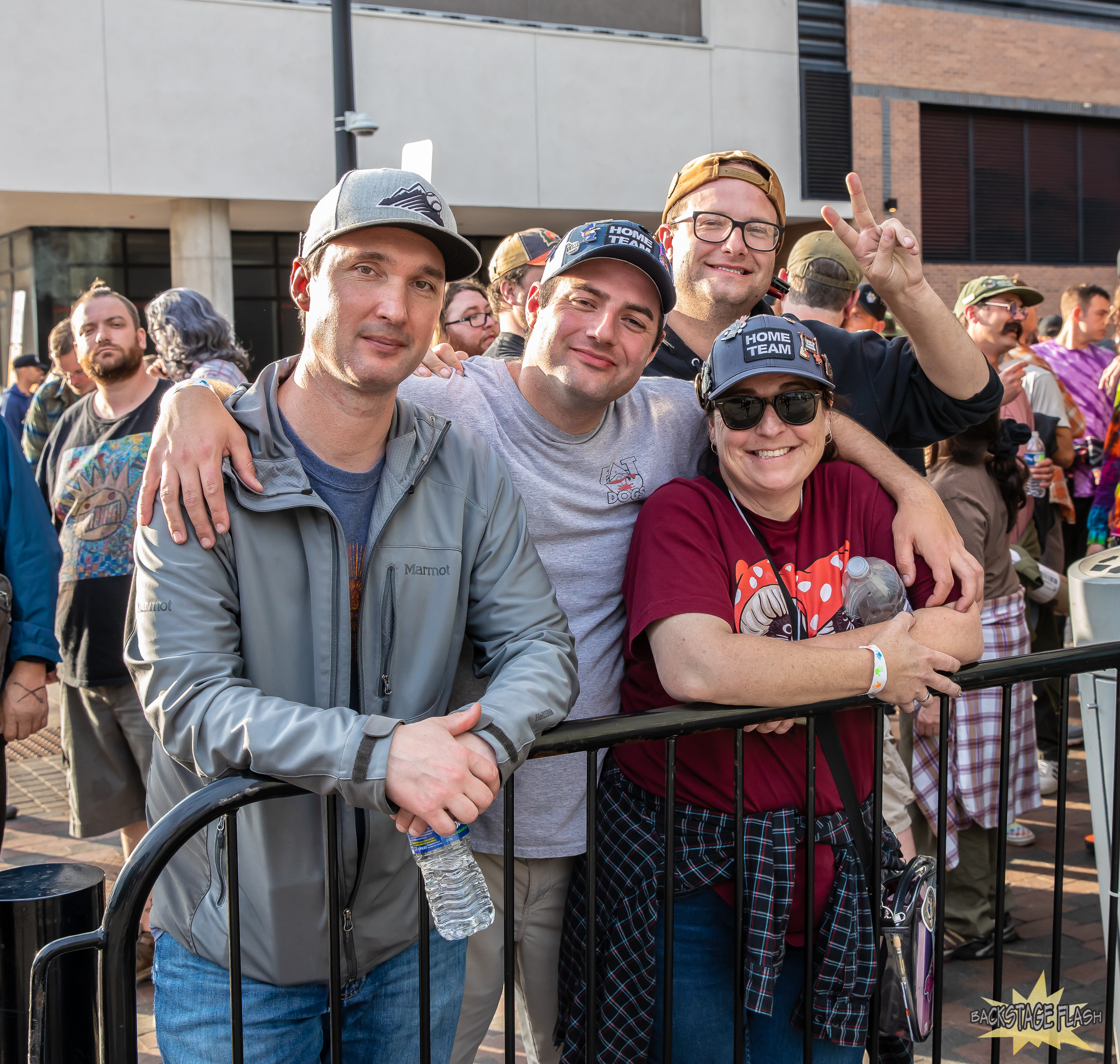 The sold-out Mission Ballroom was buzzing with anticipation for last night's show. I spoke with fans from Colorado that lined up at 9:30 a.m. yesterday morning to cement their front and center spot for the show. No matter how packed the Mission Ballroom gets it's well equipped to handle large crowds. There is never a line for bathrooms or beers. The stage lighting and sound could be seen and heard perfectly from any vantage point in the venue. When Claypool and company took the stage, the place erupted with energy that the band so willingly gave right back to the audience opening the show with 'Thela Hun Gingeet'.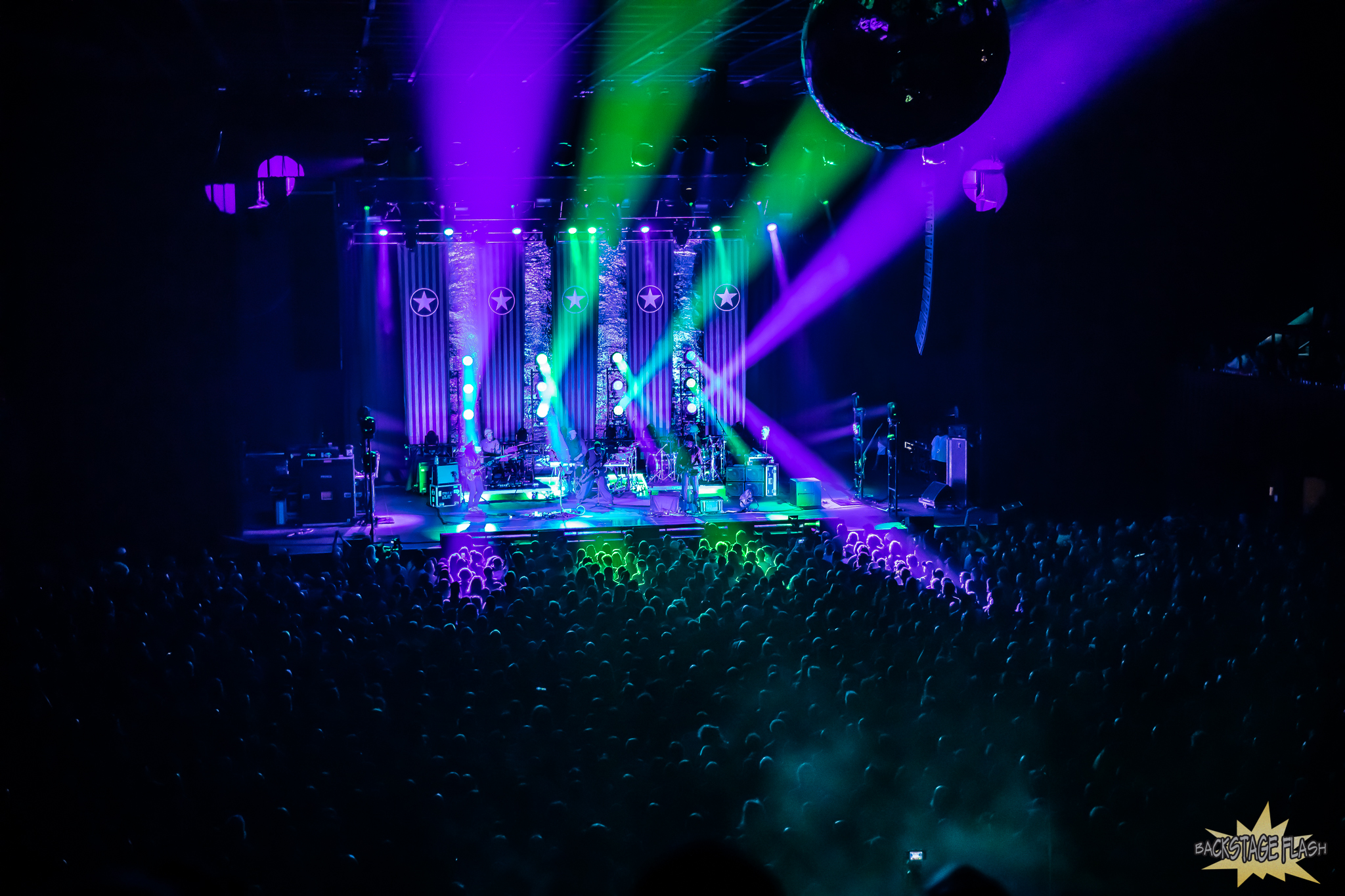 The colors that radiated off the brilliant backdrop were perfectly picked to reflect the vibe of each song. Claypool's bass playing and distinct tone rang through the room with authority and power. 'David Makalaster' was the next song followed by 'Rumble of the Diesel' and 'Cricket and the Genie' featuring Angelo Moore from Fishbone on Saxophone. The band sounded superbly tight and tour rehearsed as they launched into 'Pigs On The Wing' the first song from from Pink Floyd's Animals album that was played in its entirety. This epic display of one of the best recordings ever made was an incredibly unique and very much in Claypool fashion giving each song new adventurous twists and turns.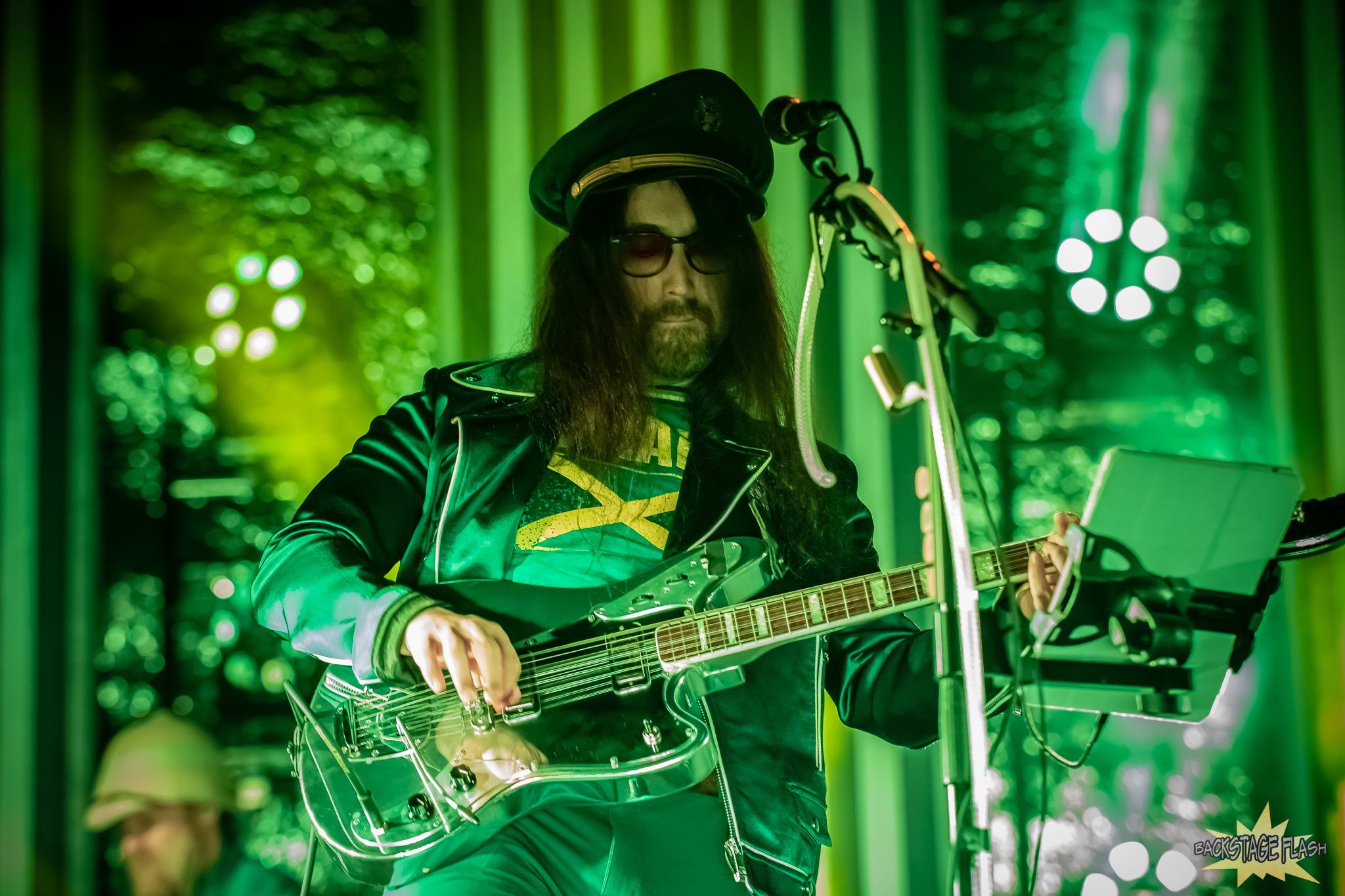 'Dogs', 'Pigs (Three Different Ones)', 'Sheep' and 'Pigs On The Wing (Part 2)' followed to complete the Pink Floyd portion of the show. Sean Lennon on guitar had a heavy distinct tone as his mind selected each note with power and purpose that transferred to his fingers with razor sharp precision. The percussion section is really like no other, they blast you from all angles with chest pounding accuracy and timing. Waters on keyboards kept the arrangements flowing with all kinds of moody textures and tones. The troops attacked every song with exploratory instinct that can only be felt not described. 'Precipitation', 'One Better' and 'D's Diner' closed out the set and an incredible evening of divine musicianship, magical imaginations and the simplicity of making people happy with music.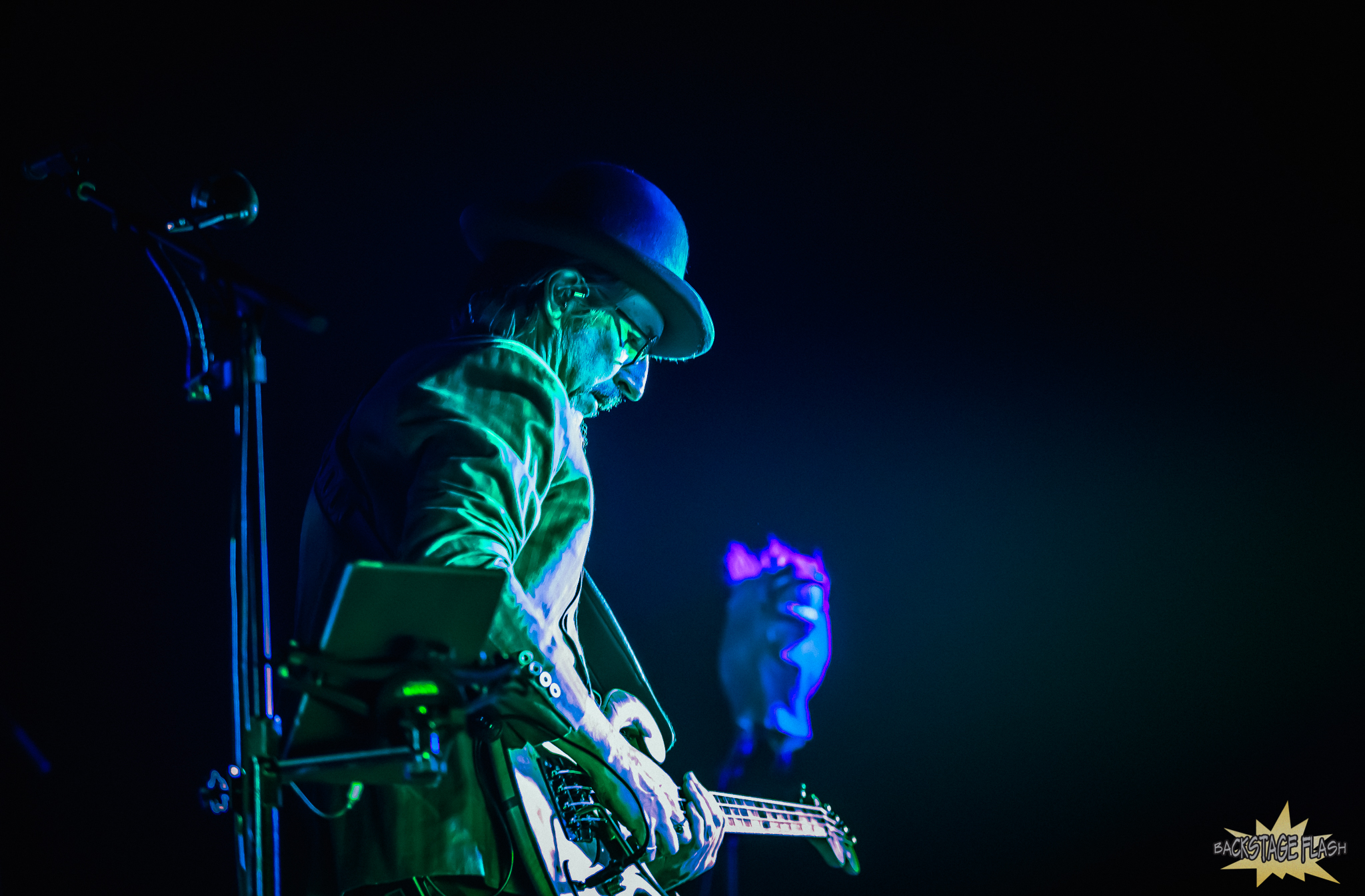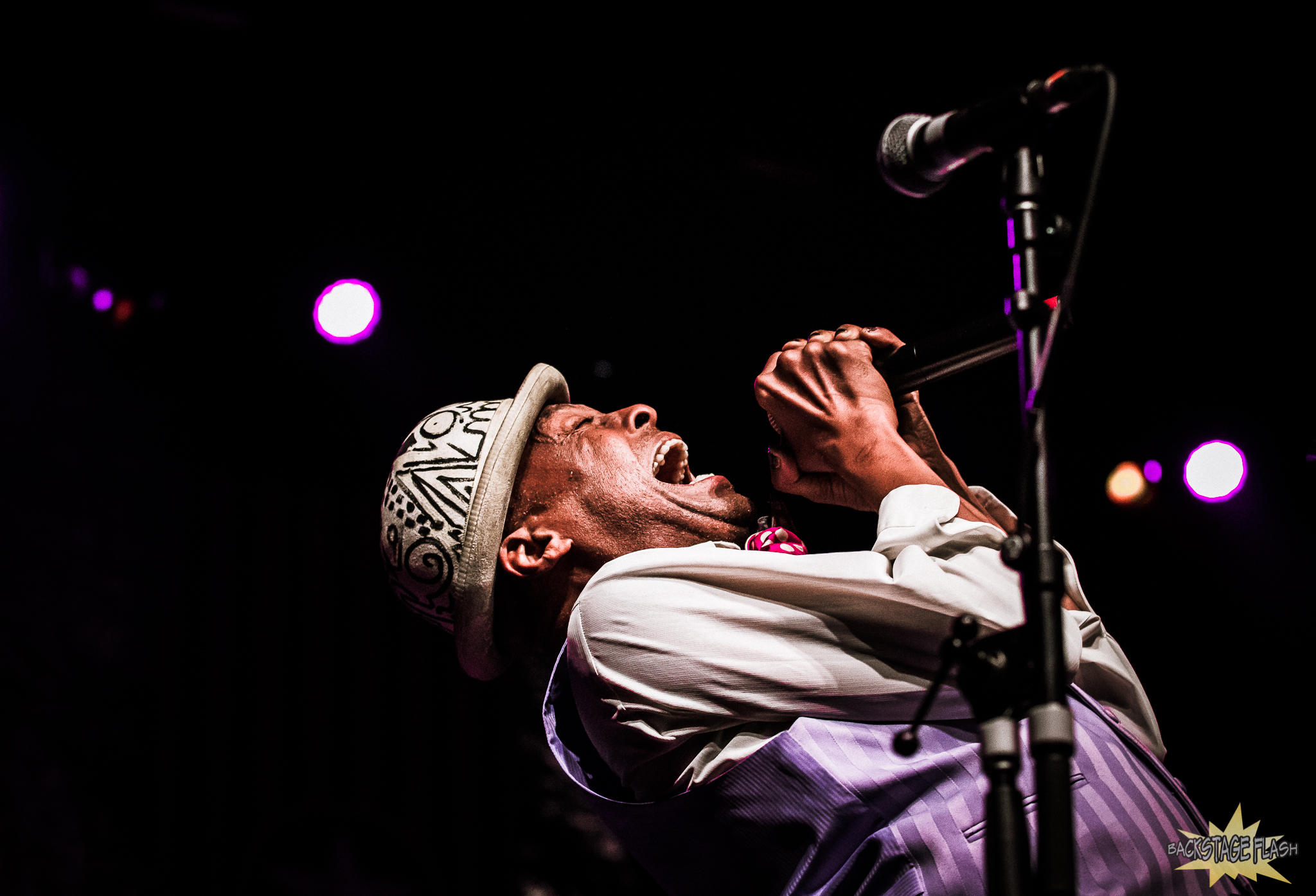 Fishbone opened the show and lit up the place with their high energy rock and roll sensory assault. Combining rock, ska, soul, funk, metal and soul you have no idea what's coming at you next, other than good vibes, positivity and truth through music. Front man Angelo Moore is a rocket ship of power and energy, you couldn't take your eyes off of him as his vocal power, stage presence and horn playing are other worldly. The second song into the set Moore acknowledged the passing of the great Tina Turner earlier in the day as they burst into a funky, Motown style number. The bands energy was a mile high as they closed out their six-show run with the Frog Brigade.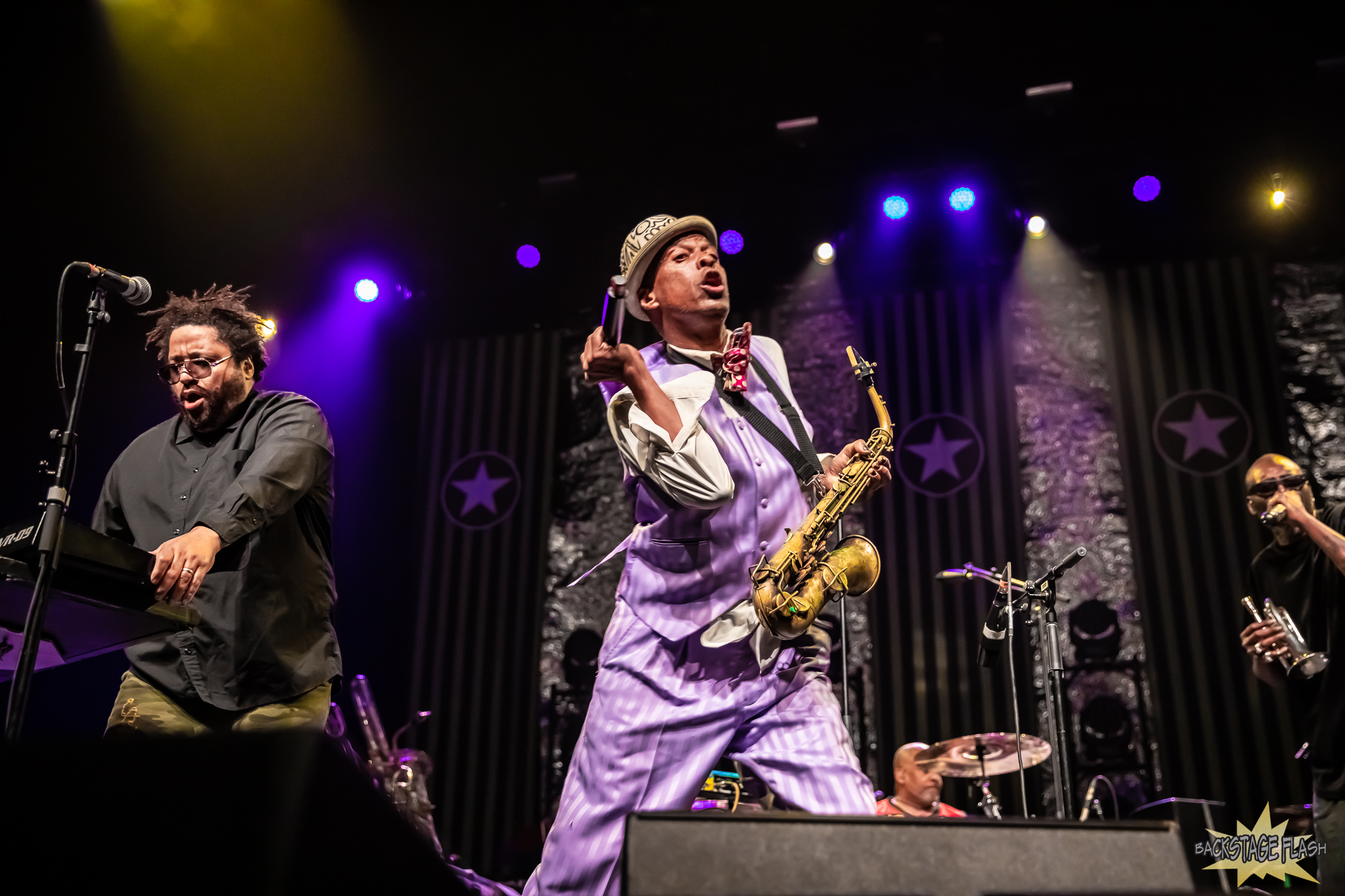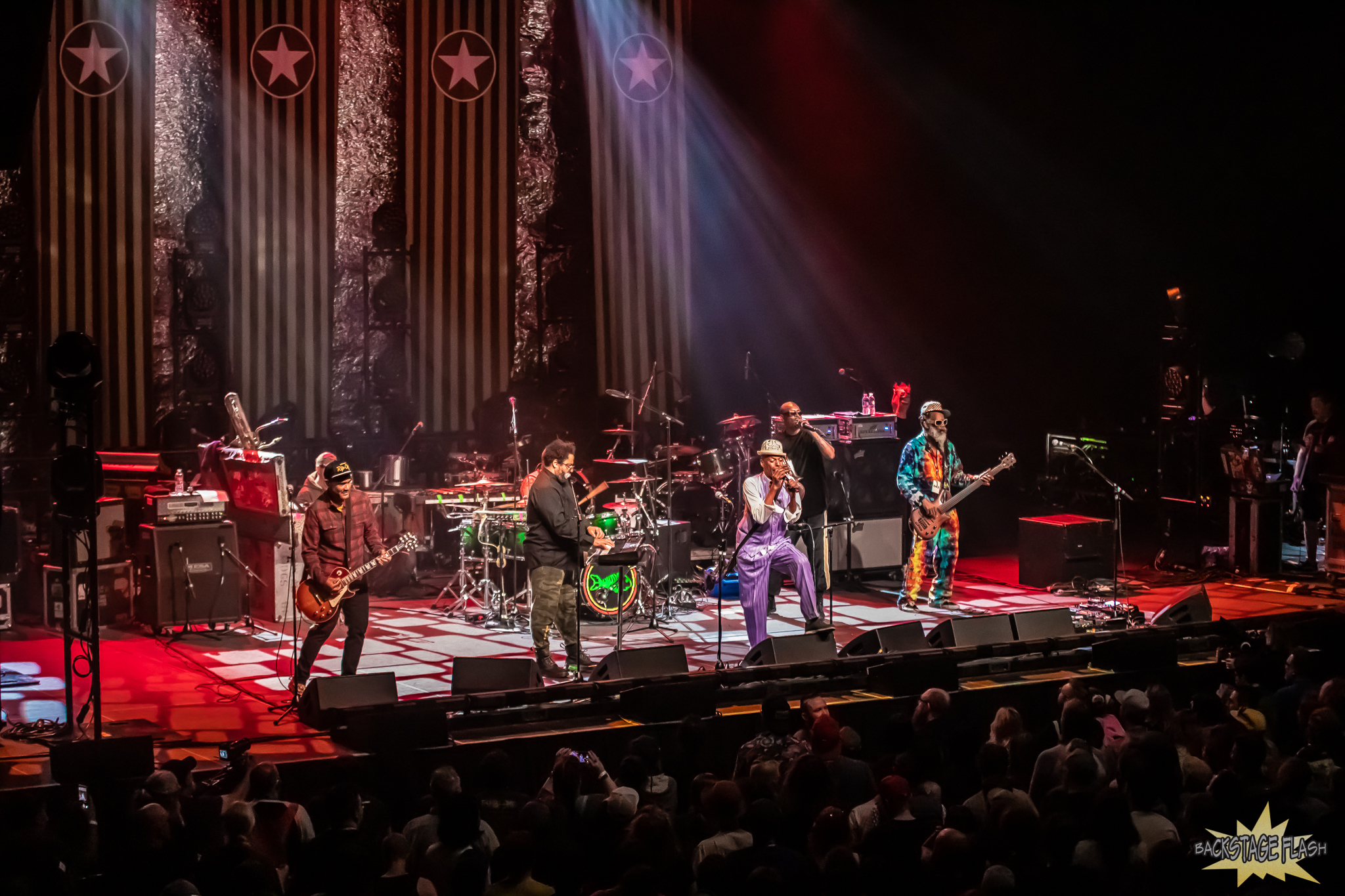 I spoke with Angelo Moore before the show and he seemed a bit sad that this was the last show of the tour with the Fearless Flying Frog Brigade, but he was onto Las Vegas to play with some other fine musicians and he was excited about that. We talked about the longevity of Fishbone and how the band has endured the crazy rock and roll spinning wheel for over forty years!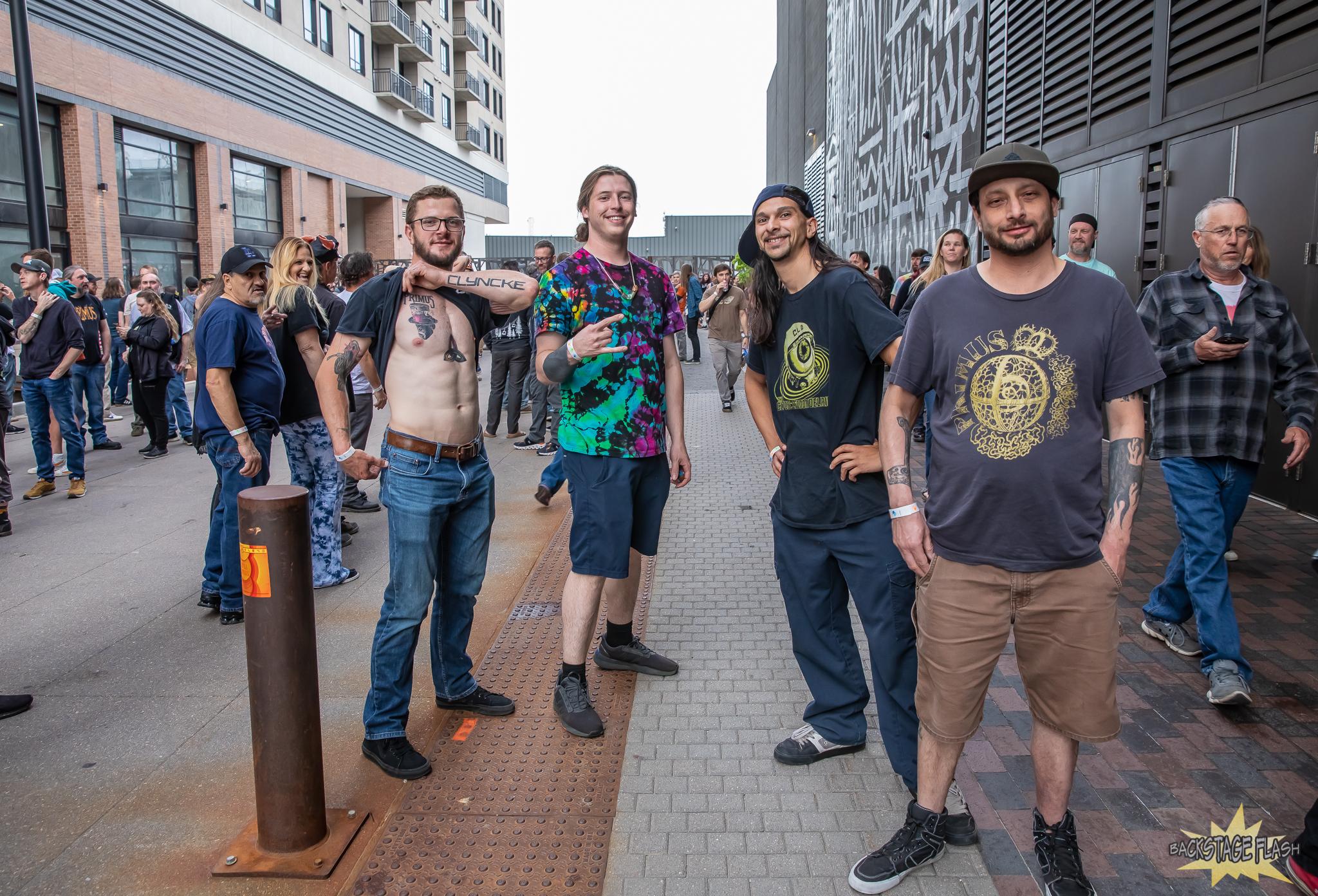 Thanks to every musician, fan, and the Mission Ballroom for hosting.