In tarot culture, the number three is often referred to as the "trinity of creation," which is seen as an expression of the creative power of life itself, tapping into all the resources that manifest through creative actions and processes. It also stands for the duality of the power of two to create a whole — often represented by a triangle — which is one of the strongest structures available.
Lespecial — a nationally-known power trio hailing from Connecticut — has composed and produced their latest album titled "Ancient Homies" based on the numerical, symbolic and mystical theme of the number three.
Lespecial is comprised of "low-end wizard" Luke Bemand (Bass, Vocals, Synth), who is the man behind the foundational heavy grooves and choppy basslines; Rory Dolan (Drums), who captures and holds the consistent modulation of the rhythm; and "upper-end magician" Jonathan Grusauskas (Guitar, Synth, Vocals, Sampler), who harmoniously handles everything from lyrics and samples, to guitar and keys.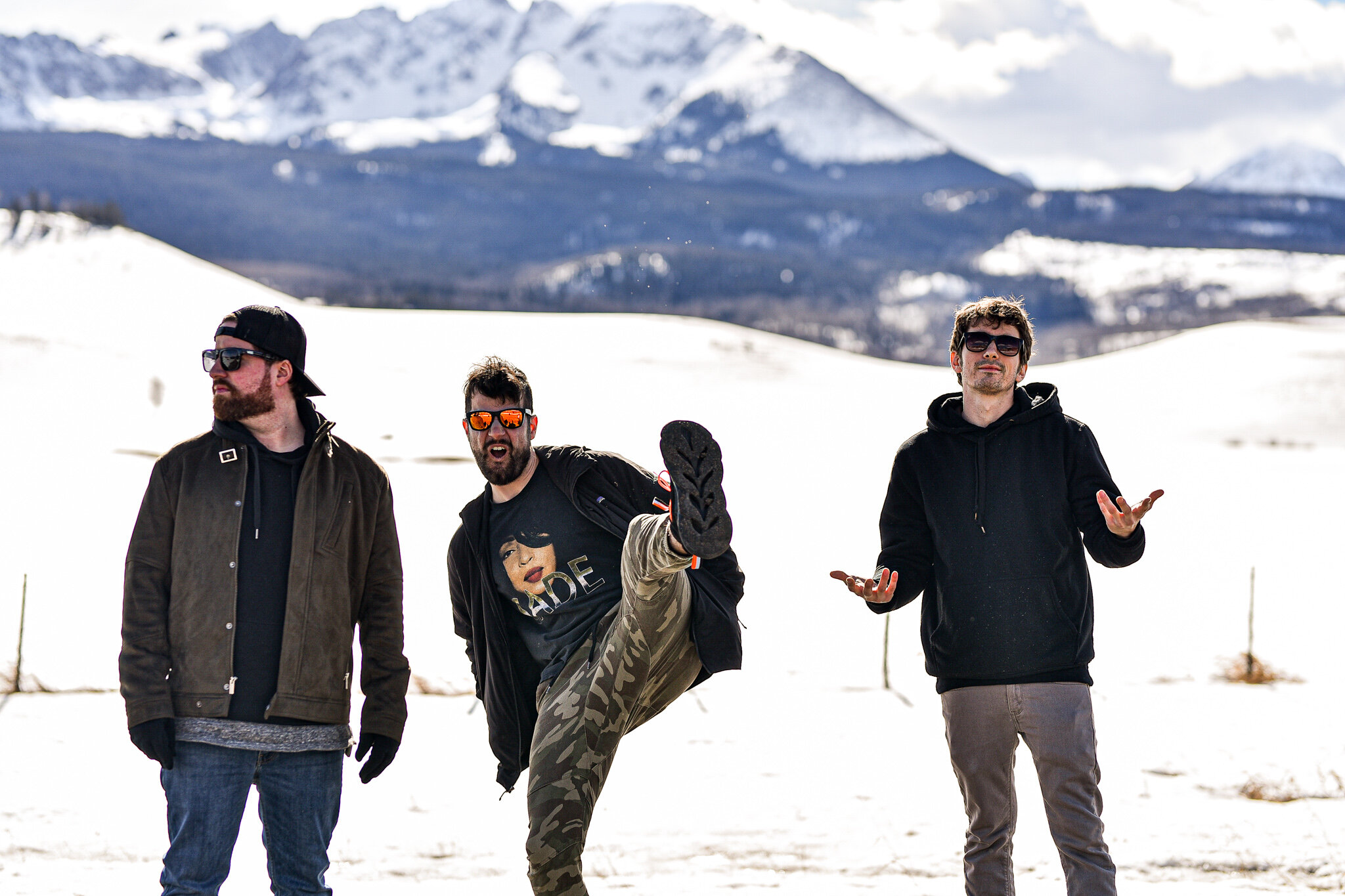 Lespecial states, "The album contains 3 "interlude" tracks, or the "Homie Improvs", on tracks 3, 6, and 9. These mostly improvised tracks are based around a sort of scale or modality, or a musical language, that is prevalent throughout the album. The scale isn't a typical Western sounding scale with a clear "major" or "minor" tonality. It is based around an unstable tonic, containing small chromatic groupings of 3 notes and has a cryptic, ambiguous and almost mystical quality." The backdrop is an illusive array of expressions, assertions and perceptions that have been musically formulated to take the listener through a mystical interpretation or esoteric doctrine from start to finish.
Bemand explains the backstory of Ancient Homies: 
"This album feels to us like the most true representation of lespecial. The name itself — Ancient Homies — is a sort of paradox that feels true to our character. The term "Ancient" evokes feelings of mysticism and omnipotence, and yet at the end of the day, we are just three homies, three lifelong friends who have embraced our calling to make music together. While some of the material is dark, the overarching absurdity of life and of our music reminds us to not take it too seriously."
He continues, "This album captures the qualities and sides of our band that we feel best represents ourselves and our music. There are moments of intensity, darkness and heaviness that call to our influences in the prog world…"
The euphonious live looping and recognizable samples collectively delivered by lespecial tap into a cumulative and authoritative sound that is multi-generational: it is both primitive, yet contemporary. Some say their ability to produce an improvisational, multi-generational, and multi-genre sound is key to flourishing in the jamtronica sphere.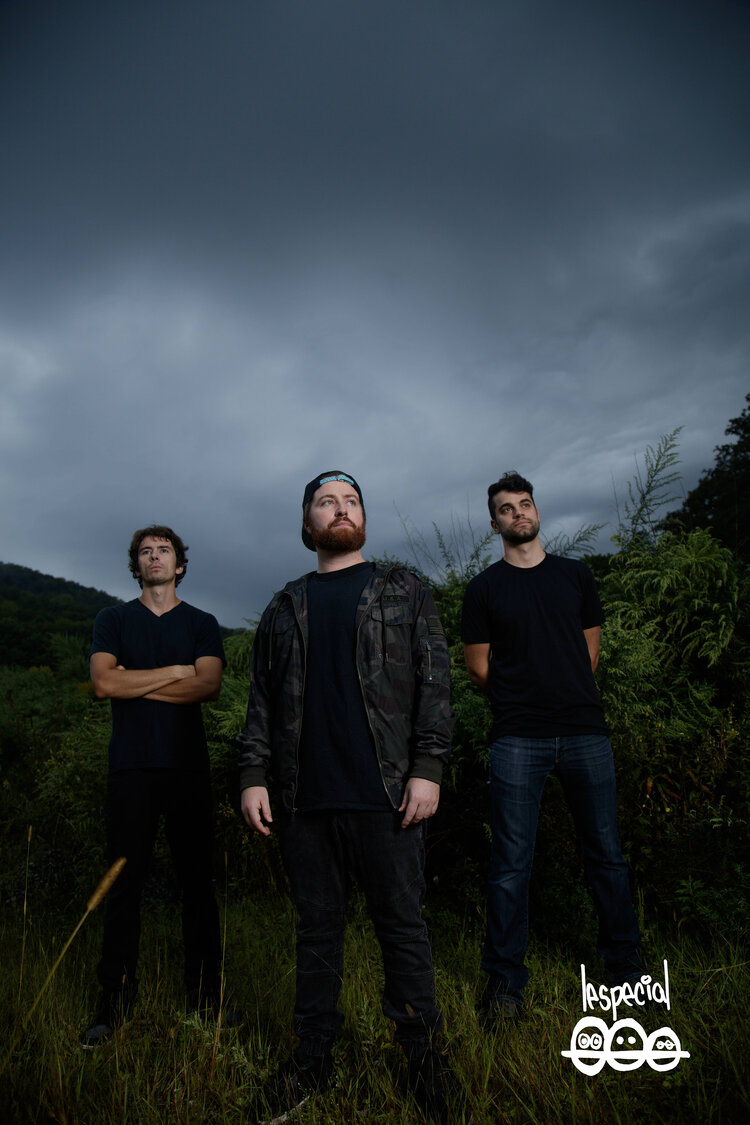 Ancient Homies is a true showcase of growth from lespecial, and truly hones in on their unique sound formulated from their variety of influences, including Tool, King Crimson, Nine Inch Nails, and Flying Lotus. Ancient Homies is a dynamic and creative musical journey providing a platform for listeners to feel, move their bodies, and metaphysically be transferred to different listening planes.
"Snells Feet" — the group's second single and album's first track — ignites the soundtrack with the misty, complex and intermittent sounds of lespecial that fans call the most familiar. The buildup continues with heavy, teasing riffs as the sounds come together to their full power, before finally flourishing into prominent basslines.
The heavy — yet delicate — sounds elude from multiple spectrums, while showcasing the diversity and skill of each member of the collective. Together, they work through progressive scales and sophisticated sound layers to deliver a whole-hearted opening track. "
The album's second song fully encapsulates the band's "owned sound."  When you walk up to a lespecial late-night festival set looking and yearning for a multi-dimensional, translucent ride through sonic wavelengths...this track delivers.  It allows you to both dance and headbang, and feel as though you are at both an epic electronic show and a punk-metal rager.
The lyrics of "The Vessel" stimulate you  and leave you pondering life's greater wonders... "And who knows what we can find, stretching behind the constructs of one's mind..."
Following "The Vessel" is the first of the three "Homie" features on Ancient Homies. The track begins with an electronic and experimental feel, including multiple samples and solid bass-beats encouraging  you to move your whole body. It explores the depths of sound and rhythm through layered synthesizers accumulations.
As the album goes on, both "Repeater" and "Tonberry" feature mesmerizing and interactive lyrics and all while signature low-layered bass texturizers from Bemand stem throughout the two tracks, contributing to their distinguishable and collective sound.
Followed by the second homie improv, titled "Homie Numero Dos (Cryptic Triptych)," which delivers a slower and rhythmic collaboration of distorted guitar work. This track holds a progressive-rock experimental vibe while also doubling as a vigorous and psychedelic record.
"Machine Elf" is next on the Ancient Homies tracklist, and continues us down the journey  of lespecial's distinguishable and prominent sound. Through captivating lyrics and explorations into  depths of sound and texture, this track provides listeners with a calm, yet enticing feeling. This track's sound cuts deeper into the  listener's mind because of its playfulness and fathomage.  "Machine Elf" contributes deeply to the overall mysticism portrayed throughout the tracklist.
The next two tracks are just over two minutes in length, but heavy in collective purpose. "Egg Time" has the power to make everyone's heads nod in unison, while also prompting you to get up and dance.  Both euphonic dub and heavy rock use contemporary technology to skew their unique sound for enhancement.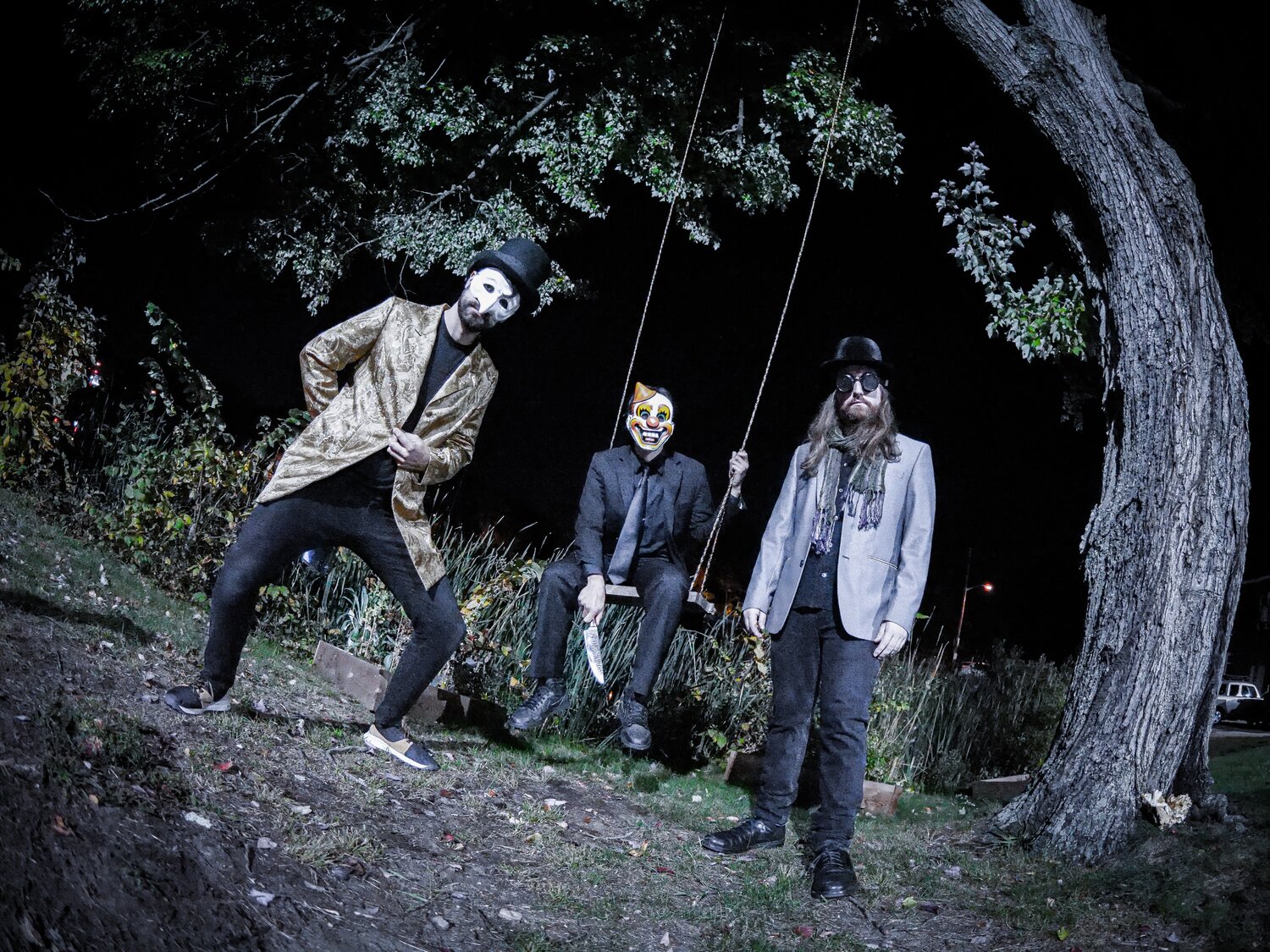 Now we transition right into "Homie Numero Tres (Homies Blurring Into One," the third and final "Homie Improv" of the album. This track sets the standard and the high mark for collaboration on improvisational and progressive tracks. Each musician helped define a beautifully chaotic and profoundly stimulating work of musical art to send the album into its final tracks.
"Boundary Dissolution" is stationed to be one of the most remarkable tracks on the album. Combining powerful lyrics and melodic harmonies with the distinctive sound of the band, this track tells a story that, once listened to, cannot be forgotten. It combines a moody feel  with a hip sense of purpose and clarity. This track allows you to feel with deep sensation, while also allowing you to forget everything and just move.
The final track "Tritome" is ignited with a seductive, exquisite keyboard melody for the final send-off of sound, bringing the melodic experience to totality and allowing the listener to cap off the journey they just experienced. In music theory, the tritone is defined as a musical interval composed of three adjacent whole tones. The tritone is often referred to as being "ambiguous" and "unresolved," commonly leaving the listener wanting more.
"In the end, we want this album to take listeners on a journey. Wherever and whenever the destination is could differ for everyone. Your mode of transportation is your own to decide, whether it be a centuries old naval vessel, a futuristic spaceship, or just putting on a pair of headphones and closing your eyes, we want you to go somewhere else. Escape reality, embrace a sense of other-worldliness and discover a new plane, maybe one that's always been there, with Ancient Homies as your guide." - Luke Bemand
Listen to Ancient Homies here.
Recording Artist Producers:
Tracks 1, 3, 6, 7, 9, & 11 recorded by Jamie Saft at Potterville International Sound, Kerhonkson, NY
Tracks 2, 4, 8, & 10 recorded at the Music Cellar, Millerton, NY
Track 6 recorded by James Hendrick at Beartrax Studio, Millerton, NY
Bass on tracks 2 & 4 recorded at Bemand's Bassment, Sandy Hook, CT
Drums on track 2 recorded by Jules Jenssen at Shabby Road, Housatonic, MA
All tracks mixed by David Sanchez at Riffs or Die
All tracks Mastered by Anthony Thogmartin
All songs written and produced by lespecial
Album art by Sam Eckstein (Esseks)
Additional art by Feather Vansvik and Billy Martin, aka Illy B