The lineup for this year's DelFest 12, was chock full of great acts that I had never seen before.
At the top of this list was Lindsay Lou.
Born into a coal-mining family that later moved to Michigan's upper peninsula and raised in an extended family with a grandmother who was both a Civil Rights activist and a Christian, I get a sense of all of those roots in her music.
Throughout her Saturday 5/25 Potomac Stage set, her calming stage presence, soothing demeanor, coupled with her seemingly effortless phrasing, sweet sultry vocals and her laid-back "awe shucks" Del McCoury-like interactions with the crowd left me wonderstruck.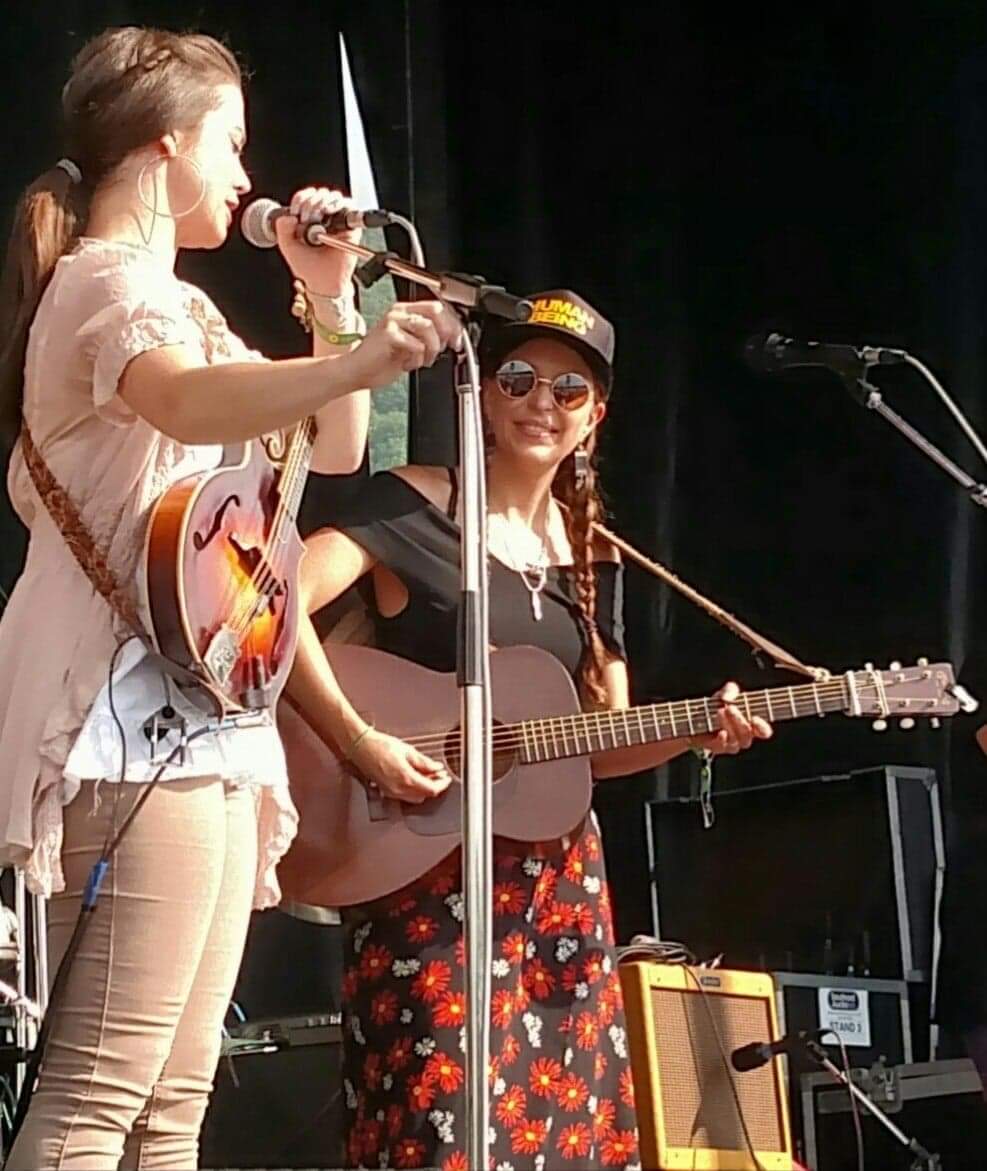 Yes - right there I became a Lindsay Lou fan.
Lindsay and her band eased into their Saturday afternoon set with a John Prine tune called "Pretty Good". Ronnie McCoury joined her on stage and sweetly intertwined his mandolin picking throughout the song.
Lindsay introduced her next number, a Blaze Foley tune called "Oval Room" as a song that was "written in 1984 but is just as relevant today".
She was right. In fact, if she hadn't told me it was written in 1984, I would have thought it was written in the past year or so. "He's a businessman, he's got business ties. He got dollar signs in both his eyes. He's the president, but I don't care......".
Other noteworthy moments in her set included:
An amazing cover of the Grateful Dead's "Eyes of the World" performed with Front Country's Melody Walker and Jacob Groopman.
My personal highlight of the entire set was when Sierra Hull and Melody Walker joined Lindsay on stage to form a momentary "all girl power trio" which performed spirited versions of "Super Power" and "Shining".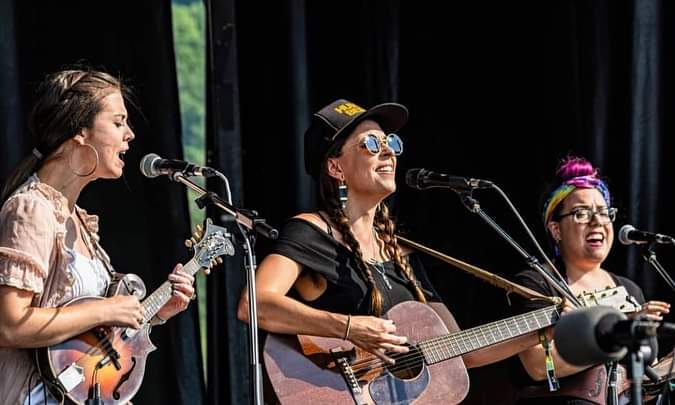 Toward the end of the set, Lindsey observed that "the Railroad Earth bus had just pulled up". At that point, she beckoned Railroad Earth's newest member, Mike Robinson, to join her up on stage and he obliged. He played at trio of songs with her that included a great version of "Street People".
Shortly thereafter Railroad Earth's omnipresent fiddle player, Tim Carbone, also joined her on stage for a couple of tunes.
Her wonderful set wound up with a kick ass version of Joni Mitchell's "Woodstock" that sent everyone off to the next show with smiles on their faces.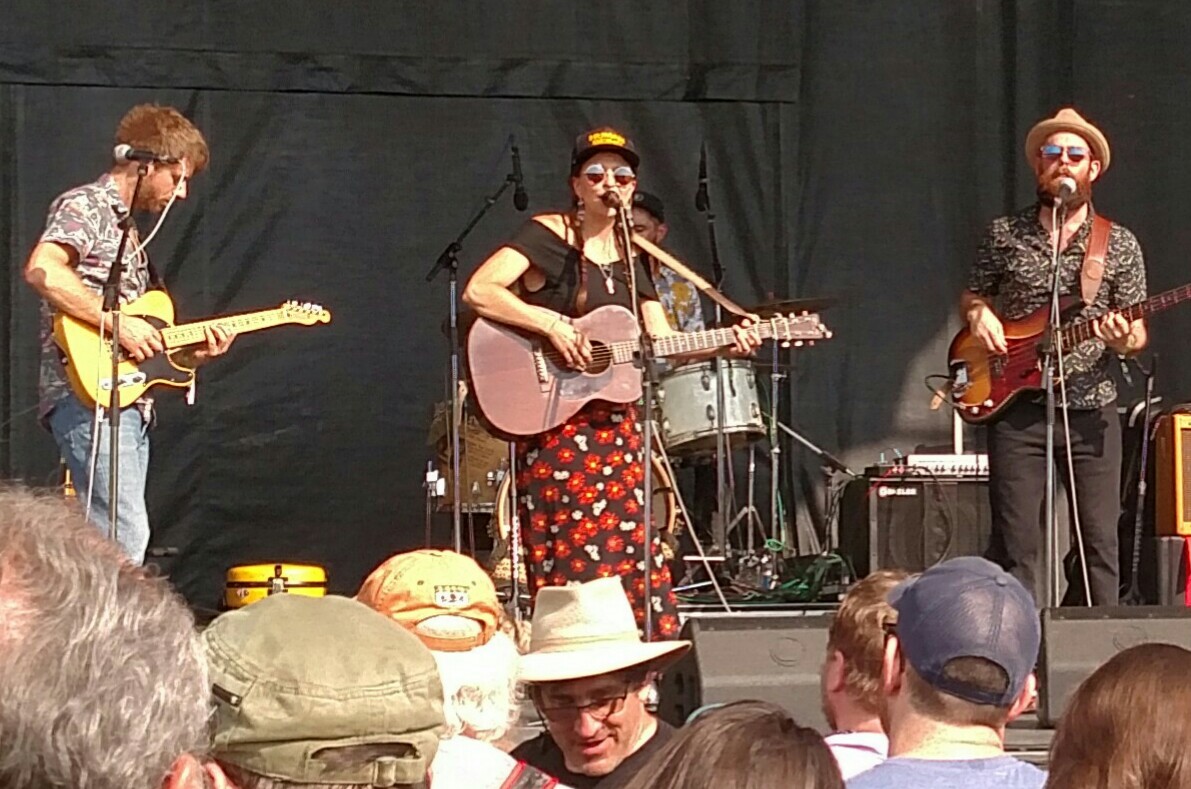 I loved this set so much that I later purchased it from the Digital Sound Board vendor booth, and I played it at least three times on my 11-hour drive home.
So yes, I am now officially a Lindsay Lou fan and groupie.