With Little Feat returning to the stage this Thursday the 11th in Port Chester, New York, the band wanted to share even more widely Bill Payne's letter to Feat Fans.  It goes a long way to explain the music and the magical bond among them that has allowed them to overcome losing Lowell (George), then Richie (Hayward), then Paul (Barrere): the music, and the pleasure of sharing it with audiences, is more than enough to keep them playing on.
"I just completed the Doobie Brothers' 50th Anniversary Tour on October 29th. A few weeks ago I let them know I would be committing 100% to Little Feat from here on. I came to that decision not least because Little Feat has been brought into a relationship with Vector Management in Nashville, headed by Ken Levitan, and our day-to-day manager, Brian Penix. Ken has assembled a team of folks that will work with our team, including Dick and Linda Bangham, Seth Rappaport, and Dennis McNally, along with our friends and family. It is an extraordinary opportunity for all of us. We could not be in more capable hands.
"I leave the Doobies with some great memories, and, most importantly, lasting friendships. Both bands go back a long way. They could not have been more supportive of my return full time to Little Feat. My wife, Polly, and I are forever grateful to them for allowing us a safe haven over the years, along with their unwavering kindness. I truly enjoyed playing music with the gang. I congratulate them on being admitted into the Rock and Roll Hall of Fame. They are unquestionably deserving of that honor.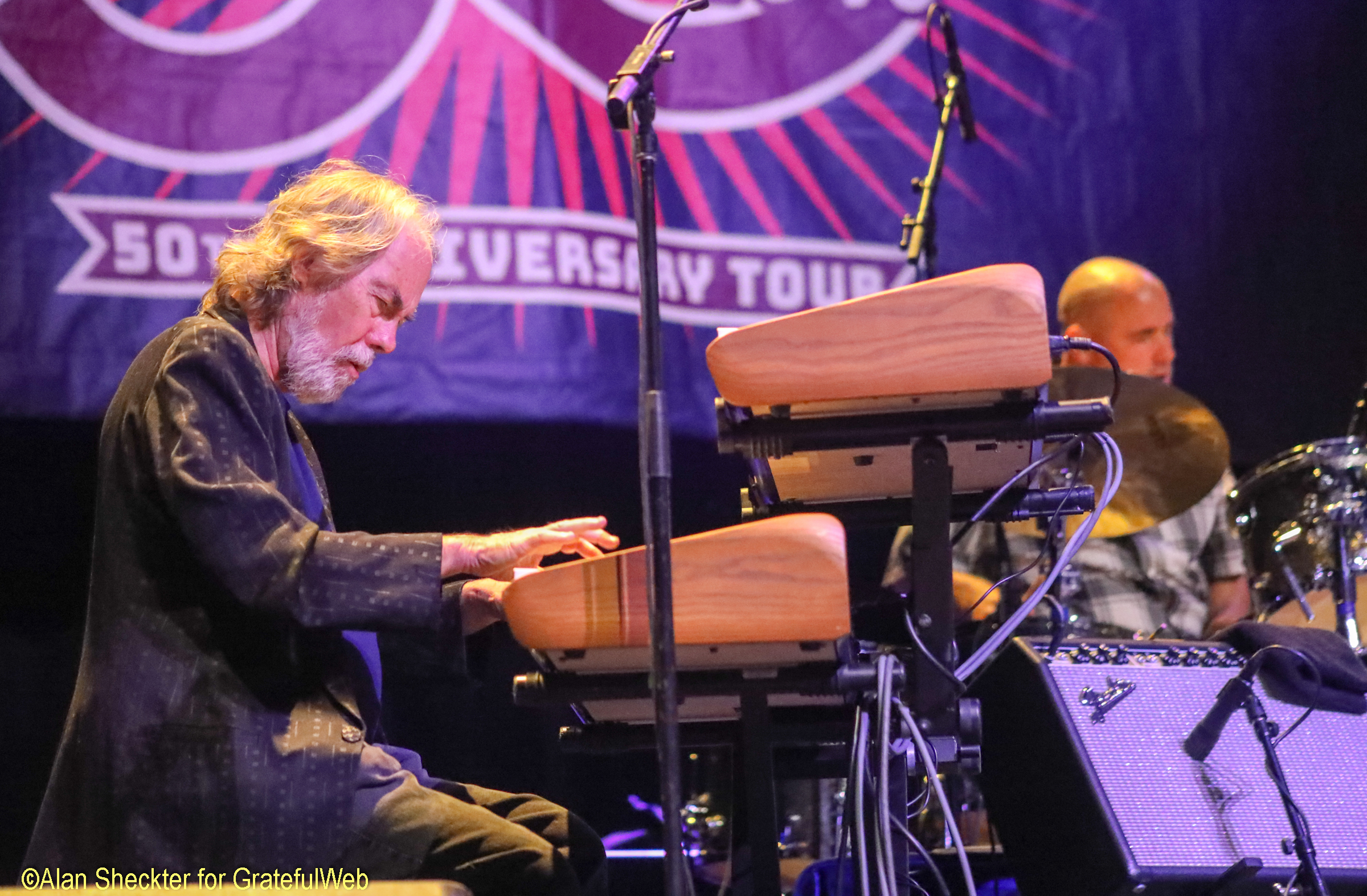 "Little Feat is now officially back and ready to tour. We can't wait. We are excited about a world of music that is open to us to explore, perform, and share. That said, I need to let everyone know that while we look forward to seeing everyone, we will have to do it from the stage. Like the Doobies tour, Little Feat will be in a Covid-free bubble. We won't be able to visit with anyone on this tour. We simply can't afford to bring things to a halt by anyone in the band or crew testing positive. I know most of you will understand this position. My hope is next year will allow us the chance to share a round of hugs. Until then, we'll give you everything we have from the stage. We love you and want us all to be safe.
"The future for Little Feat looks, and is, indeed, bright. Look for reissues of our catalogue, previously unreleased historical recordings, and new music from the band."
 Bill Payne, November 2021