To celebrate last week's release newly reimagined version of "Lightning Crashes" by +LIVE+ and EDM artist AVIRA via Armada Music, the band's lead singer Ed Kowalczyk personally signed a beautiful Fender guitar and inscribed it with the lyrics from the song. It was auctioned this past weekend with the $13,000 in proceeds going to UNITED24 (https://u24.gov.ua) to benefit the victims of war in Ukraine. The charity was launched by the President of Ukraine Volodymyr Zelenskyy as the main venue for collecting charitable donations in support of Ukraine. Funds will be transferred to the official accounts of the National Bank of Ukraine and allocated by assigned ministries to cover the most pressing needs: Defence And Demining, Medical Aid And Rebuilding Ukraine.
Of the remix of "Lightning Crashes," for which Kowalczyk recorded completely new vocals, Stereogum wrote: "Today in unexpectedly great remixes, Canadian DJ/producer AVIRA has put an EDM spin on Live's 1994 Throwing Copper classic 'Lightning Crashes' (6/17/24).
Listen to LIVE x AVIRA – Lightning Crashes
In the past few years, AVIRA has built quite the reputation when it comes to remixing classic songs. Having already put his hand to The Alan Parsons Project's "Sirius" (with Armin van Buuren) as well as timeless dance tracks such as "Communication" (by Armin van Buuren), "Silence" (by Delerium), "Strange World" by (M.I.K.E. Push) and "Saltwater" (by Chicane), the Canadian DJ and producer has now joined forces with multi-platinum rock band LIVE for an incredible reimagining of their self-written 1994 smash hit "Lightning Crashes." The song was released (June 17) by Armada Music.
Marking the multi-platinum band's biggest single (#1 at Modern Rock radio for ten consecutive weeks) and one of the most acclaimed songs of the modern rock era, "Lightning Crashes" has now been pushed into an electronic dimension. With subtle chord plucks, droning bass, freshly recorded vocals--by LIVE's lead singer Ed Kowalczyk--and lyrics that narrate the circle of life, this brilliant take on the globally beloved rock classic will resonate with listeners across genres and stylistic preference.
"When I was growing up in Toronto, I always felt like dance music had a bad reputation," AVIRA reminisces. "I knew that only small circles were into it, but almost everyone listened to rock, hip-hop and Top 40. 'Lightning Crashes' is one of those records that is universally understood as a masterpiece, and I immediately saw the opportunity to bring that legendary rock radio sound to the dance space, hopefully opening the eyes of many to dance music!"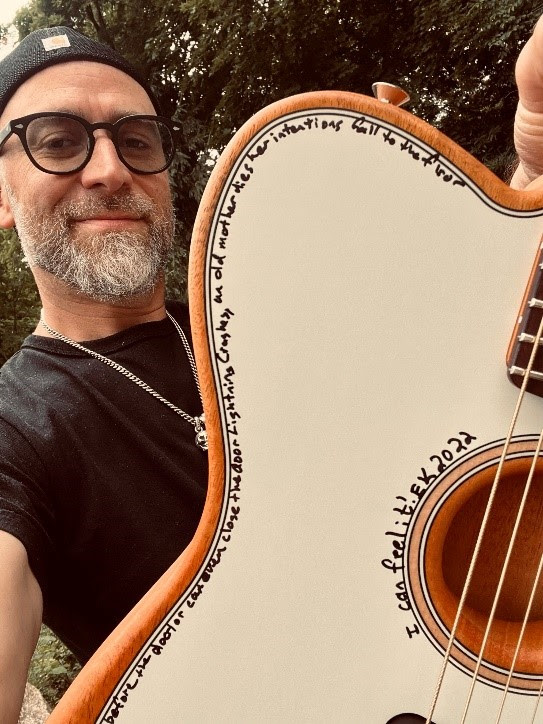 "I had been getting inspired and actually talked about working or wanting to do some experimenting in the EDM/trance space when this email and scratch demo from AVIRA came in." Ed Kowalczyk says. "I was excited to hear it because of the synchronicity of how it unfolded for me personally, and my excitement only grew after I popped it up on the speakers! My initial thought was how protective AVIRA's version was of the original; I could tell he really cared about the song and wasn't just throwing a beat to it. My second thought was for the minimalistic but super-powerful counter melodies he composed that felt like emotional and spiritual exclamation points on my lyrics. As good as the original version is for its raw energy and rock-and-roll vitality, AVIRA's production and its sophisticated, modern and soulful depth immediately felt like the next chapter for the song to me."
"Ed's performance on this new recording sent chills down my spine," AVIRA adds. "I wanted to make this feel like an epic homage to LIVE's original and show a new generation of listeners what dance music can be all about. I'm forever grateful that Ed was involved in making my dreams come true."