Saturday provided everyone at Lockn' Festival with day three of bright blue skies, a warm late summer sun and a string of performers that left everyone with their eyes wide open and their jaws dropped.  Love Canon, The London Souls and The Punch Brothers got the day started off on a great note, performing energetically and enthusiastically showcasing their great talents.  Then, The Black Crowes, The Trey Anastasio Band, Widespread Panic, John Fogerty and the Panics, Furthur and Furthur with Trey Anastasio took over the afternoon and didn't let up until about 3 in the morning.  Then, Phil Lesh and his sons ended things up at a tiny little stage way off the beaten path about three-thirty in the morning.  Words can't really do this day and night and the morning of the following day justice but here goes.
If you like bluegrass and were coming of age or in college during the eighties, you are going to really enjoy Love Canon. If you love bluegrass and were coming of age or in college during the eighties, Love Canon is going to become one of your favorite bands. No popular music hit from the eighties is safe.  Love Canon has a stage full of instruments and no shortage of great musicians at the ready.  Summing up their performance, with a twist on the great early American Naval hero, John Paul Jones' battle motto of, "Don't fire until you see the white's of their eyes!" For their fans, Love Canon seems to roll with the concert cry, "Don't pluck, strum or stroke until you see the red's of their eyes!" and then throw out some Atomic Dog, Hungry Like The Wolf, Photograph, Little Red Corvette, There's No One Like You or Billie Jean with abandon!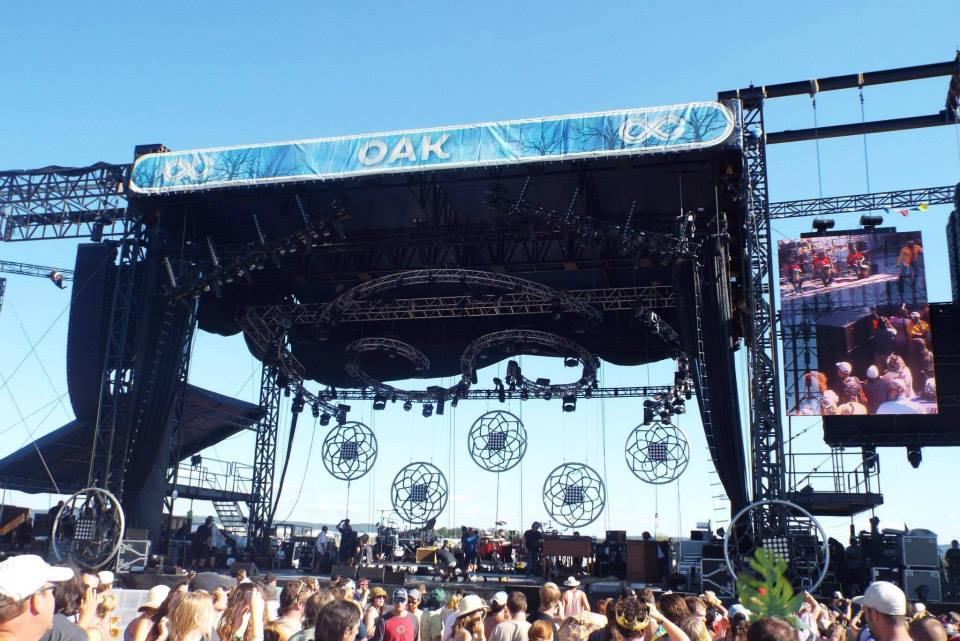 The timing for Love Canon's Lockn' set wasn't ideal after many folks were coming off a late night but the folks in attendance for Love Canon partied like it was, wait for it, wait for it…1999!  Always follow the advice of "The Artist Formerly Known As The Purple Symbol" when partying like it is 1999, "Act your age yall, Not your shoe size."  How about Prince at next year's Lockn'?  Not hating on Zac Brown at all but Prince is one of the most talented lyricist and musicians of our lifetimes.
A rousing bluegrass version of Ozzie to get folk's day started? Ozzie may have never been heard that early in the morning unless you were still up from the night before. Running off the rails indeed!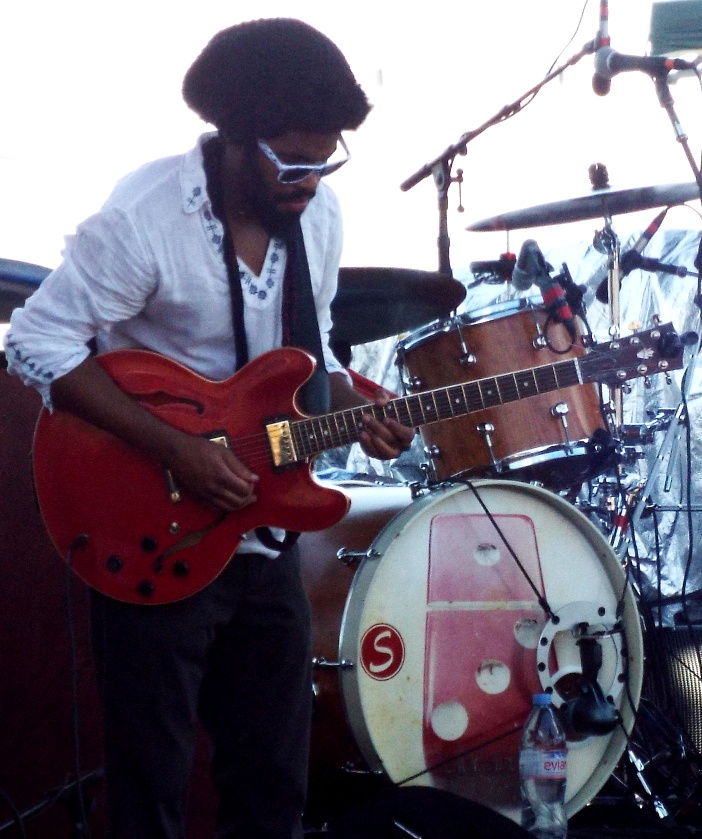 The London Souls, initially piecing themselves together via cell phone rehearsals, hit it off from the start.  In a Pigpen Lovelight rap, Pigpen threw out the line, "If it click. It click." Well, The London Souls click as well as clack like a steam locomotive rolling down the track.  Heavily influenced by Led Zeppelin, Cream, Beatles, the Souls take songs from those classic acts, funk them up and VIOLA!, you get The London Soul's funky freshness intertwined with the some of the best music ever made! 
"I think we're a lot more comfortable now playing to our strengths and our bluegrass roots," says guitarist Chris Eldridge. "We kind of came around to a place where that was something we were just as willing to present to the world—it's obviously part of who we are, always has been—but I feel we've been a little reticent, as if playing a simple bluegrass song wasn't enough. We've gotten a lot more comfortable in our skin." With those words, the Punch Brothers took their talents to Lockn' and surprised lots of folks with their sound.  They ain't reticent to go off no more yall!
Like lots of bands that experience great success early on, The Black Crowes had some highs and lows over the years.  Mainly highs when you look back on the band's accomplishments since they began in 1989.  The addition of Jackie Greene to The Black Crowes is a match made in musical heaven. A move that should have The Black Crowes accomplishing whatever they desire to be as a band for as long as they stay together. While the Crowes have been making fantastic music prior to Greene's arrival, within notes of hearing Jackie Greene on the guitar, keyboard or mandolin there is no debating Greene offers vocals and instrumental talents that would make any band proud.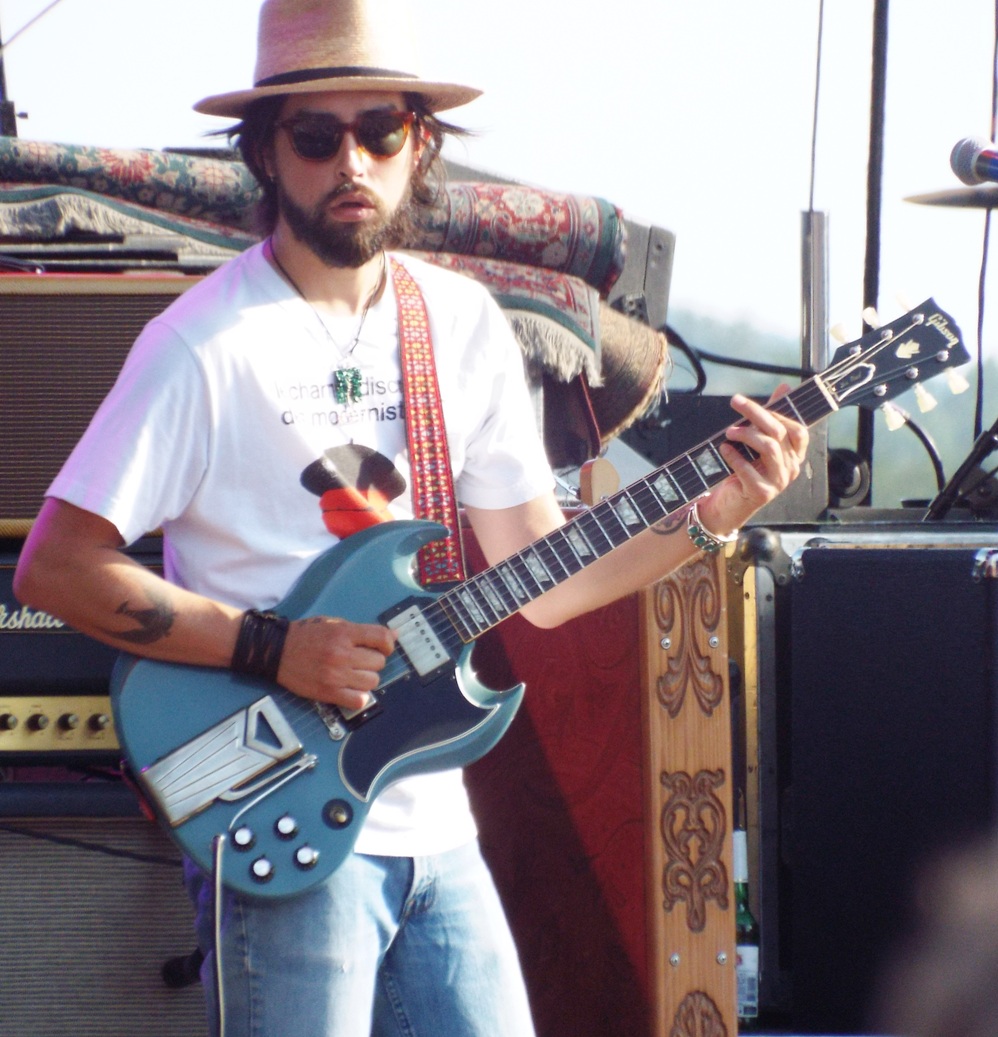 Cut your psychedelic teeth on Jerry Garcia?  Warren Haynes puts some notes and lyrics out there that help you guide your life?  Jimmy Herring with his extra invisible and double jointed fingers is your man?  Derek Trucks, Jackie Greene, Rich Robinson, Michael Kang, John Kadlecik and every guitarist in attendance at Lockn' are doing what they do so well it is truly a golden age of guitarists.  Well, during this golden age of guitarists, Trey Anastasio has been standing guitar pick to guitar pick with any guitarist in the world and proved that fact, AGAIN, with his Saturday set. Lively and chill, melancholy yet joyous, spaced out in a most precise manner; Trey Anastasio has it all on Lock-n'. His band mates, eager and able to hang with Trey's masterful playing, note for note, are a treat all their own.
You got a heartwarming trip down memory lane and a blazing a new path into infinity with this set. As if Widespread Panic had not already warmed up the crowd for John Fogerty, John Fogerty came out in his usual rare form with songs Born On The Bayou, Suzy Q, Fortunate Son and Bad Moon Rising. Complete with a center staged, spot light, solo featuring Fogerty doing an Eddie Van Halen-esqe Eruption with the wailing of one note getting streeeeeeeeeeetched into many notes and lots of grinding down low on the neck of the guitar, Fogerty made it obvious to all why and how he has cemented his place in the hearts of his fans and the annals of music.

The performance of the Grateful Dead's Working Man's Dead (Uncle John's Band, High Time, Dire Wolf, New Speedway Boogie, Cumberland Blues, Black Peter, Easy Wind) was truly outstanding.  Working Man's Dead with it's thick, bouncing beats and lyrics that speak of kindness, willingness to work hard, offering solutions rather than dwelling on problems and appreciating friends speaks to values that applied in 1970, 2013 and beyond. Hearing "What a long strange trip it's been.", roll off the tongue of Bob Weir made the traffic, the car searches, the long walks and briars in the viewing area cut down to foot slashing nubs made this festival worthwhile in a sweet seven syllables. Those few syllables also went a long way to bridging the gap in time since Jerry Garcia's passing.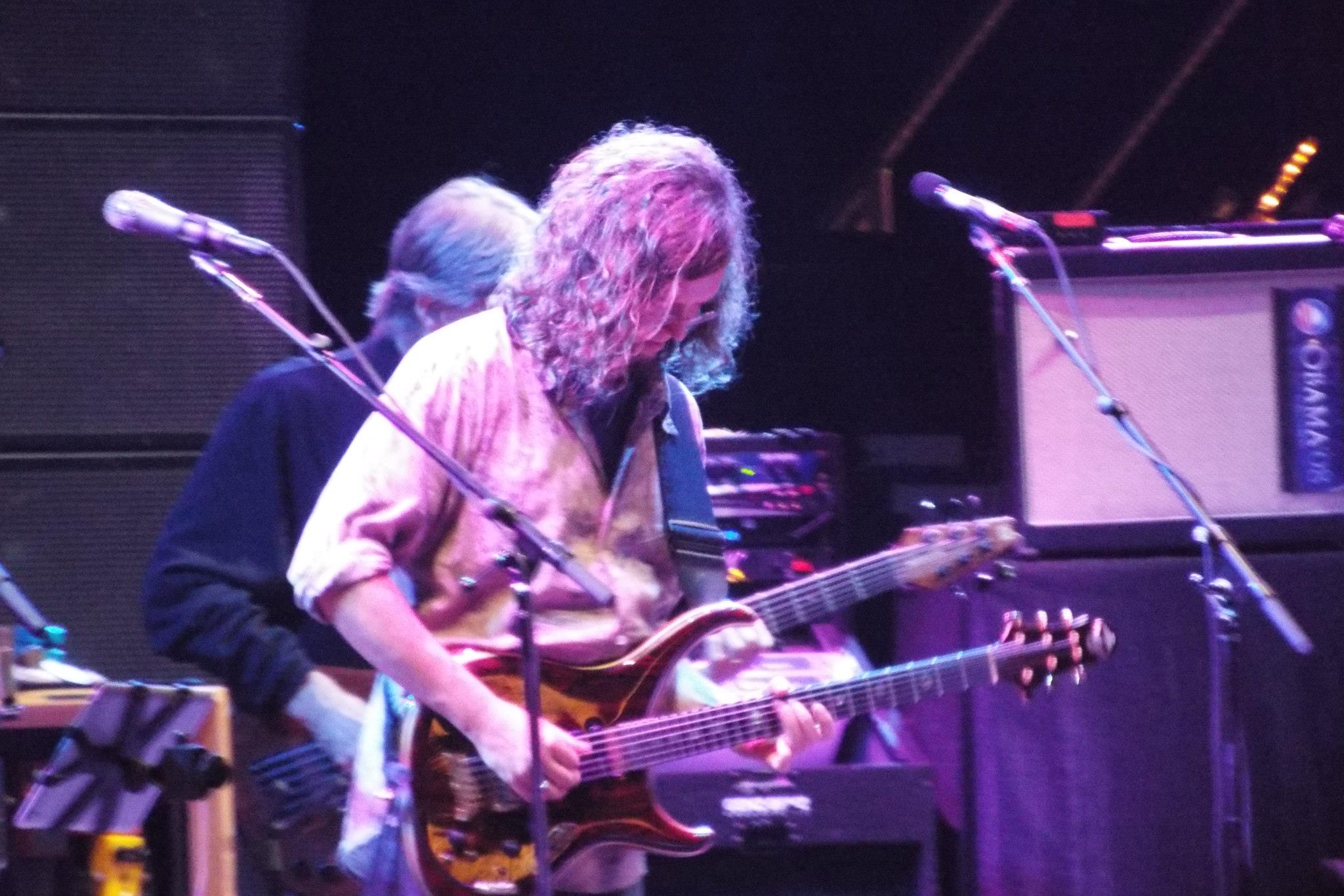 Trey Anastasio sitting in with Furthur for Casey Jones, Bertha, Truckin', The Other One, Viola Lee Blues into Scarlet Begonias>>>Fire On The Mountain was as great as anything heard over the weekend at Lockn'.
MVP of Locken, Phil Lesh and his sons played a late night set Saturday night following two sets of Furthur at the main stages.  Most seventy some year old men are at the house whining about getting old yet Phil Lesh heads off to the woods to a tiny stage and plays until pushing 4 in the morning.  PLAY OOOOOOOOOON PLAYAAAAAAAAAA !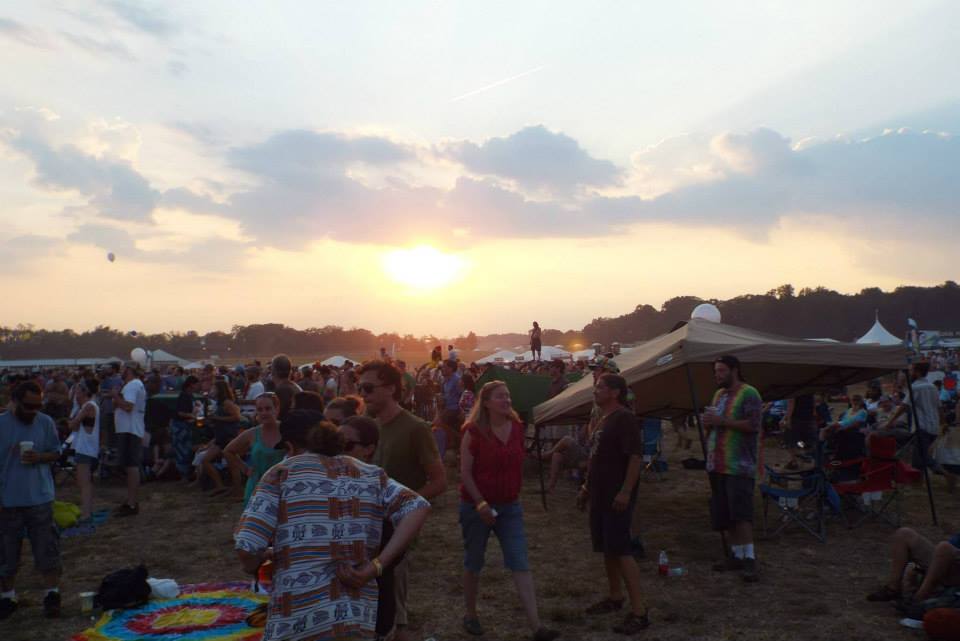 Check out more photos from Lockn' Festival.