Today, Lord Huron release Long Lost (Deluxe Edition) as the definitive version of their critically acclaimed fourth full-length album, Long Lost. The band has expanded the tracklisting with two new songs: "Your Other Life" and "Ton Autre Vie." Listen to Long Lost (Deluxe Edition)—HERE.
The tunes reflect two sides of the same coin. Over a dusky beat and dreamy instrumentation, Lord Huron vocalist and songwriter Ben Schneider performs "Your Other Life" in English, while Sarah Dugas sings over the same sonic backdrop in French for "Ton Autre Vie."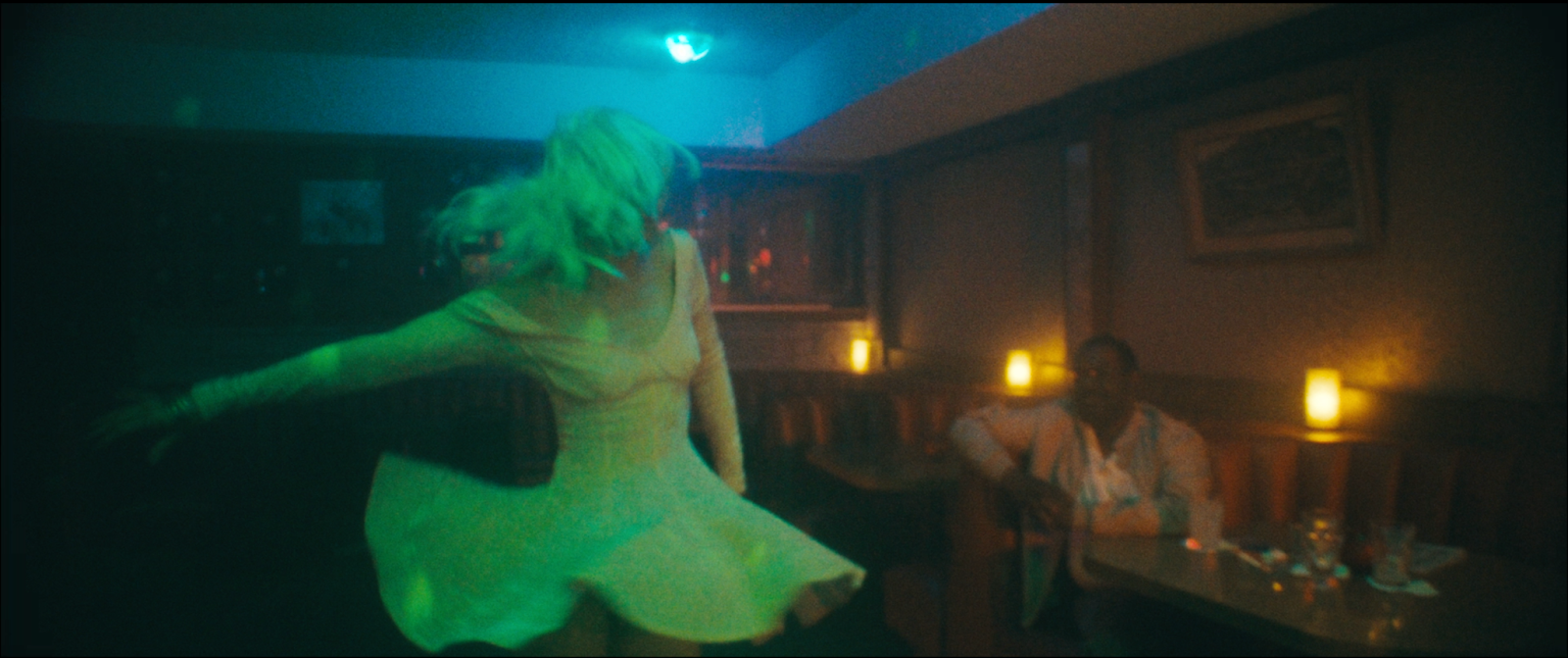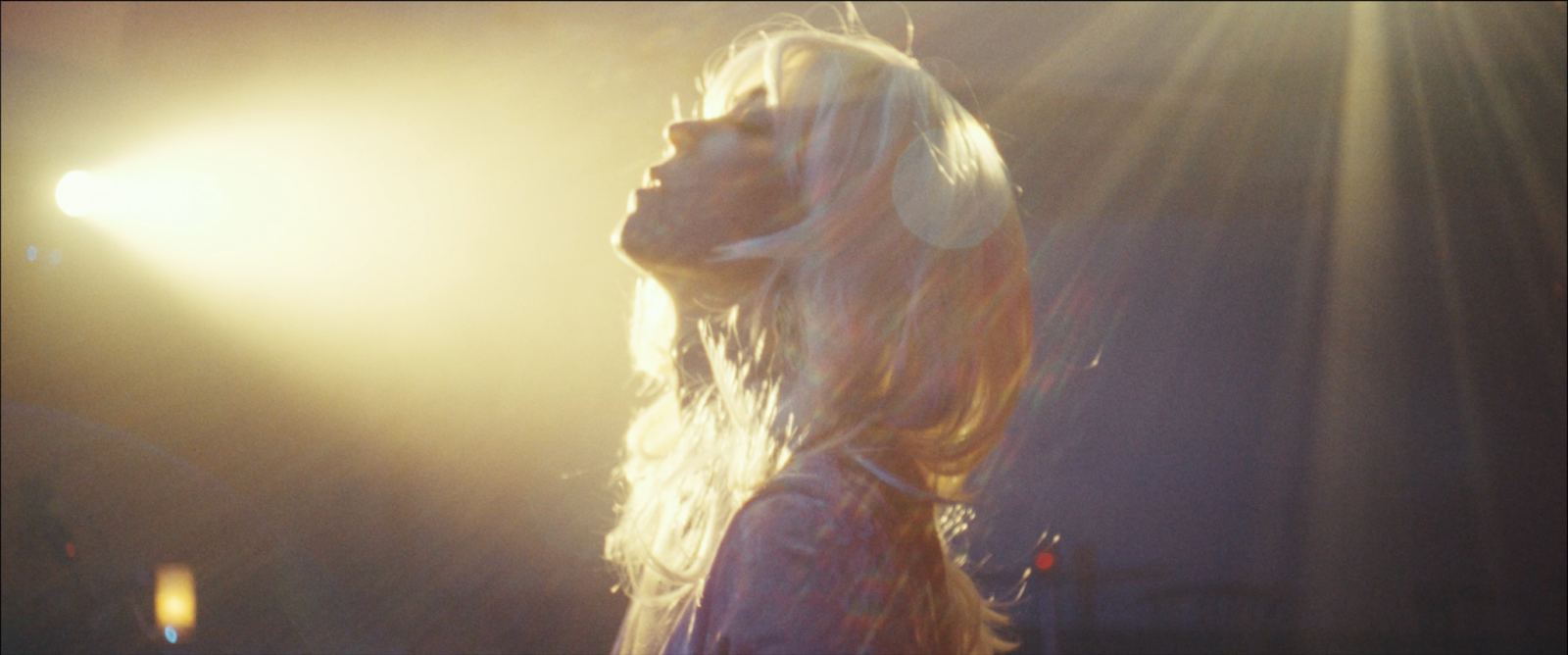 Inviting audiences even deeper into the world of Long Lost, Lord Huron has also launched a new website with a revolutionary video player. The band shot music videos for each song in the same location with director Lee Martin in order to fashion the first-ever "Music Video As A Multiverse." On the site, you can use a fader control to slide back and forth between the visuals, while maintaining the same time position. If you place the fader in the middle, you'll experience the confluence of these two stories and reveal a gorgeous bilingual duet between Schneider and Dugas. Director Lee Martin reveals more about the revolutionary technology behind the video on his website HERE.
Watch "Your Other Life" and "Ton Autre Vie" Multiverse Music Video HERE.
Schneider has included a statement on "Your Other Life" and "Ton Autre Vie"; see below.
Lord Huron are currently traversing North America on their summer headline tour. The band will perform at a number of iconic venues along the way, including the Greek Theatre in Berkeley, CA (May 25), a two-night stand in Morrison, CO at Red Rocks Amphitheatre (June 1-2), Forest Hills Stadium in New York City (August 19) and Merriweather Post Pavilion in Columbia, MD (August 21).  On various dates, First Aid Kit, Erin Rae, Leith Ross, Ada Lea, Maia Friedman and Bully are supporting.
Lord Huron continues to celebrate their success of recent album Long Lost, which has garnered nearly 50 million streams to date, captured the #1 on The Americana/Folk Album and Tastemaker Albums Chart, #2 on Vinyl Albums & Alternative Albums chart, #3 Top Rock Albums Chart, #4 Top Album Sales Chart and #23 on the Billboard 200 chart.
The album also received critical acclaim from the likes of Wall Street Journal, Brooklyn Vegan, NPR, American Songwriter, All Music, Uproxx, WNYC, Flood, JamBase and more all praising the immersive world Lord Huron has created with Long Lost. Not to mention, it has captured an 88 score on Metacritic which summarizes all critical and user reviews of an album from across the globe.
"YOUR OTHER LIFE" FROM BEN SCHNEIDER
We recorded "Your Other Life" during the sessions for Long Lost, but it didn't end up finding a place on the album. Not because I didn't like the way the song turned out, but because I kept hearing it in my head as sung by a woman instead of myself. Also in French…
So we called up Sarah Dugas and recorded it that way as well, not really knowing what we'd do with it, just seeing where it went. She did an amazing job, not just with the singing but also with the translation.
Listening to them side by side, I felt like the songs were made stronger by their proximity to one another. It seemed to bolster the themes of the lyrics - leading a double life, having wildly different perspectives on a situation.
I started thinking of ways to present the songs together and had the idea of being able to switch or fade between them in real time. Almost like switching between the two lives implied in the song. I thought including a visual element would make it even stronger. A cross-fadeable, double music video sounded pretty interesting.
We got in touch with Adam Willis who's done some videos with us before and he had the thought of doing it as two perspectives on the same situation. Kind of a Rashomon inspired idea. So, we rented an Elk's lodge in the valley and shot it at the bar there in a day.
We hadn't really thought too much about whether or not this was all possible technically. Luckily our friend Lee Martin was able to help us make it all happen.
Lord Huron: 2022 Tour Dates
May 25th                                Berkeley, CA                                      Greek Theatre !
May 27th                                Seattle, WA                                        Marymoor Park !             
May 29th                                Boise, ID                                               Outlaw Field !
May 30th                                Sandy, UT                                            Sandy Amphitheater ! (sold out)
June 1st                                  Morrison, CO                                     Red Rocks Amphitheatre ! (sold out)
June 2nd                                 Morrison, CO                                     Red Rocks Amphitheatre ! (sold out)
June 3rd                                  Denver, CO                                         Mission Ballroom ! (sold out)
June 5th                                  Kansas City, MO                                Starlight Theatre !
June 7th                                  Cleveland, OH                                    Jacobs Pavilion at Nautica !
June 8th                                  Pittsburgh, PA                                   Stage AE Outdoors !
June 10th                               St. Louis, MO                                     Saint Louis Music Park !
June 11th                               Chicago, IL                                           The Vic Theatre !  (sold out)
June 12th                               Indianapolis, IN                                 WonderRoad Festival
June 14th                               Columbus, OH                                   KEMBA Live! !
June 15th                               Charlottesville, VA                           Ting Pavilion !
June 17th                               Manchester, TN                                Bonnaroo
June 18th                               Asheville, NC                                      Rabbit Rabbit !  (sold out)
June 19th                               Atlanta, GA                                         Coca-Cola Roxy !
June 21st                                St. John's, NL                                     Iceberg Alley Performance Tent
July 15th-17th                          Whitefish, MT                                    Under The Big Sky Festival
July 24th                                 Gonzalez, TX                                      Float Fest
August 5th                             Vancouver, BC                                   Orpheum Theatre @
August 7th                             Edmonton, AB                                   Edmonton Folk Festival
August 8th                             Calgary, AB                                         Southern Alberta Jubilee Auditorium @
August 9th                             Saskatoon, SK                                    Coors Event Centre @
August 11th                           Winnipeg, MB                                    Burton Cummings Theatre @
August 12th                           Minneapolis, MN                             Surly Brewing Festival Field #
August 13th                           Milwaukee, WI                                  Miller High Life Theatre #
August 15th                           Chicago, IL                                           Salt Shed* (sold out)
August 16th                           Detroit, MI                                          Aretha Franklin Amphitheatre*
August 17th                           Toronto, ON                                       RBC Echo Beach*
August 19th                           New York, NY                                     Forest Hills Stadium*
August 20th                           Harrisburg, PA                                   Harrisburg University at Riverfront Park*
August 21st                           Columbia, MD                                   Merriweather Post Pavilion*
August 23rd                          Cooperstown, NY                             Brewery Ommegang ^
August 24th                          New Haven, CT                                  College Street Music Hall ^
August 25th                          Boston, MA                                        Boch Center Wang Theatre &
August 26th-28th                   Vineyard Haven, MA                       Beach Road Weekend
! with special guest Erin Rae
@ with special guest Leith Ross
#  with special guest Ada Lea
*with special guest First Aid Kit
^ with special guest Maia Friedman
& with special guest Bully