Instrumental jamband Lotus surprised fans today with the release of their new album, Frames Per Second. Tracked live at Rittenhouse Soundworks in Philadelphia with cameras rolling, the all-instrumental 19-song studio album and accompanying documentary aims to showcase Lotus in a pure, raw form performing live in the studio. Instrumental jazz-funk, Norwegian space-disco and psychedelic rock are just some of the sounds that influenced the expansive audio and video project. Frames Per Second is available now digitally and as a 3-LP vinyl set with video downloads and video-on-demand options. PRESS HERE to listen.
PRESS HERE to watch a promo video for the Frames Per Second documentary.
"Frames Per Second is a different project than we've ever made before," shares bassist/composer Jesse Miller. "I hesitate to even call it an album. I see it more as a documentary of our current composing and playing. The guiding theme was the idea that we would record live in the studio with cameras filming. But, since it is not a concert with an audience, big sound system and flashing lights, the energy is very different. It is more intimate and introspective. We set up in a big circle with the primary camera in the center of the room, putting the viewer or listener directly in the middle of the band."
Keyboardist/composer Luke Miller adds, "We recorded Frames Per Second live in the studio so we could capture the interplay between the members of Lotus. We've been performing together for many years, so there is a telepathy that happens when playing live. We left room for unscripted improvisation in the compositions, and recorded fast, in just four days, so we had to rely on listening to each other and reacting in real time. Documenting the album on video was a way to give listeners an up close perspective of that process. For an instrumental album, seeing where the sounds come from and the physicality of actually manipulating the strings, keys, and sticks can be very insightful and add a layer of depth and enjoyment. And in a time where many things get digitized to death, musicians playing live in the studio can be a humanizing remedy."
For Frames Per Second (written and produced by Jesse and Luke and available via the band's own label), Lotus aimed to incorporate pyschedelia into the album's sound by combining hypnotic beats with unexpected harmonic or timbral turns. Songs such as "December Sun" and "Milk & Honey" have sections that can wash over the listener like waves. The band also put their own spin on different classic funk styles, like 70s Fusion, West Coast G-Funk, Instrumental Soul, Boogie, and 80s Electric Funk. "Gunk" came out of the G-Funk experiment, with Luke pointing out, "You can hear the influence in the synth bass and some of the percussion accents."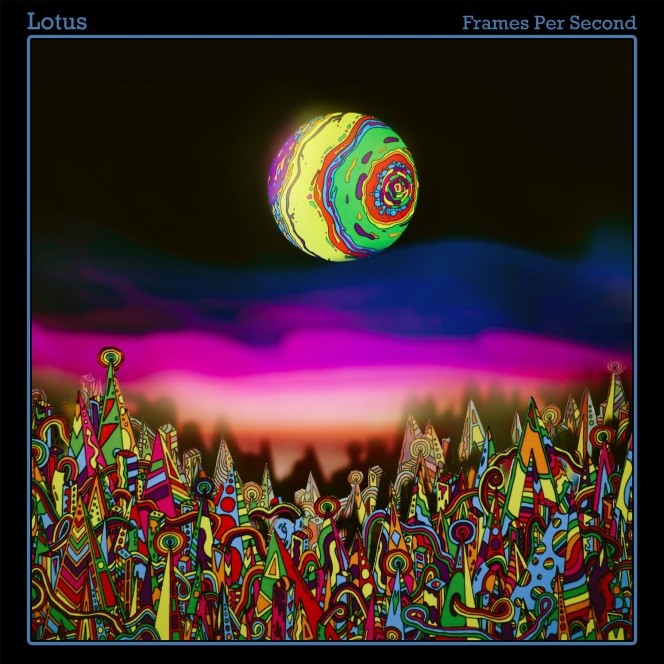 Luke also drew inspiration from the funky sounds of the Hohner clavinet. He notes, "The clavinet is a keyboard used on many 70's records. Think 'Superstition.' Jesse rented his clavinet to Stevie Wonder once so it might have a little residual Wonder magic on it. I was trying to absorb some of that juice when I started writing tunes for this album based around clavinet grooves." Full track listing for Frames Per Second can be found below.
In more exciting Lotus news, the quintet – Mike Greenfield (drums), Jesse Miller (bass, sampler), Luke Miller (guitar, keys), Mike Rempel (guitar) and Chuck Morris (percussion) – have also revealed their initial 2019 tour plans in support of the new album, featuring back-to-back shows in each city. Lotus will perform multiple nights in Philadelphia (two shows: January 25-26), Buffalo (two shows: February 8-9), Pittsburgh (two shows: February 15-16), Brooklyn (three shows: April 4-6), Washington, DC (two shows; April 19-20) and the Denver area (two shows: April 26-27), culminating with a headlining show at Red Rocks Amphitheatre on April 27th featuring special guests Ghostland Observatory. Fan club tickets are available now with the general on-sale starting this Friday, December 7th or Saturday, December 8th (depending on show date); PRESS HERE for more info including ticket bundle details which include the Frames Per Second documentary with purchase through Lotus' fan club. Full tour routing, including remaining 2018 dates, for Lotus can be found below.
Musically, Lotus has always been difficult to define; an instrumental jamband that has favored groove-based improvisation instead of gaudy solos and noodling. Influences of classic electronic dance music, funk, post-rock and dance-rock, from the likes of Talking Heads, The Orb, Underworld, Herbie Hancock and Steve Reich, have all made their way into the Lotus sound. Over the years, their unique musical blend helped forge a new path in the jamband landscape, influencing many younger bands in the scene. Albums such as their debut studio release Nomad (2006) have become a touchstone for how to organically fuse elements of electronica with jam music, and the band continues to evolve through each tour and album bringing in new sounds and writing styles.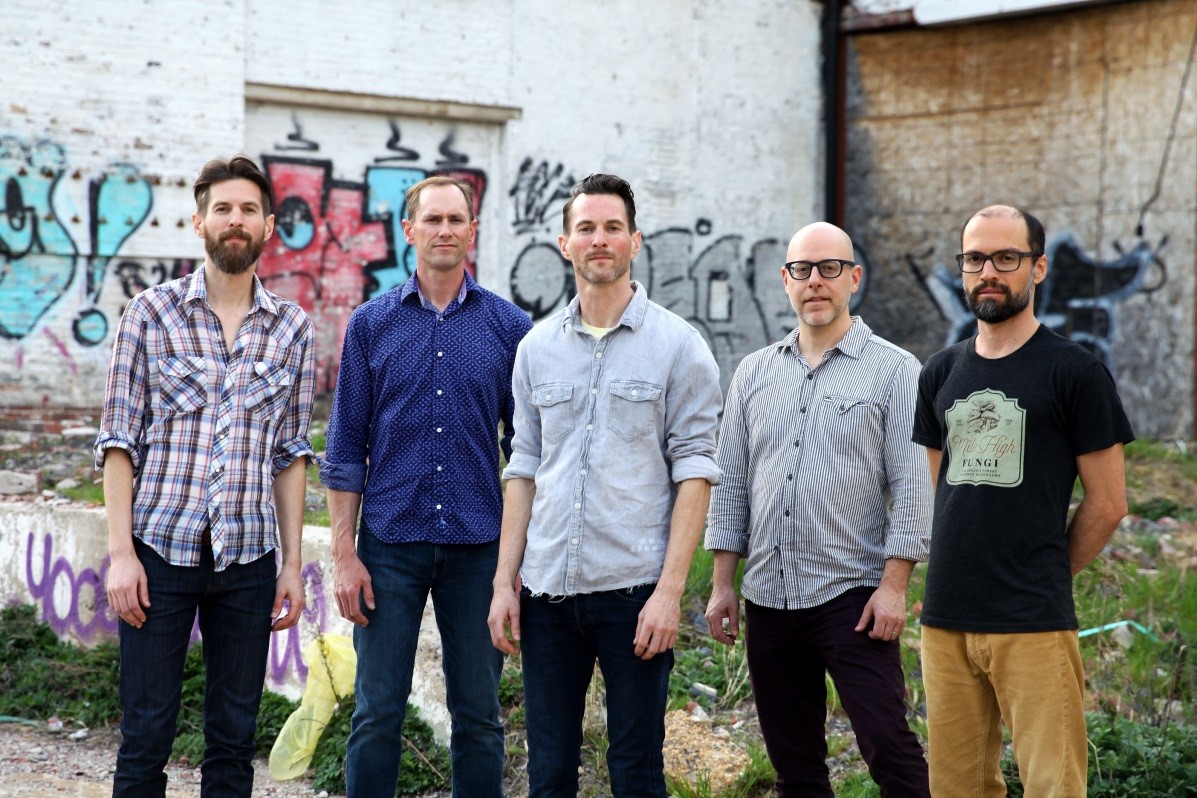 The first incarnation of Lotus (including Luke Miller and Mike Rempel) came together for a music showcase in 1998 at Goshen College in Indiana. In the summer of 1999, Jesse Miller joined and the band began writing and performing on a regular basis. Now approaching two decades together, Lotus has toured actively throughout the US working their way up from dingy basement clubs to world-class venues such as Red Rocks. They've become festival favorites, playing everything from Bonnaroo, Camp Bisco and Outside Lands to Ultra Music Festival and Electric Forest, building a hyper-loyal following along the way. The band also hosts their own annual SummerDance Festival in Garrettsville, Ohio, where thousands flock to join a vibrant community of Lotus fans.
Frames Per Second Track Listing
"Cold Facts"
"Gasoline"
"Bug Love"
"MacGuffin"
"Aquamarine"
"Stranger Danger"
"Cosmosis"
"Faceblind"
"Forgotten Name"
"Fortune Favors"
"Giffard's Airship"
"December Sun"
"Cloak & Dagger"
"Celluloid Swagger"
"Gunk"
"Jiggle"
"Pachyderm"
"Milk and Honey"
"And Yet They Fight"
LOTUS TOUR DATES
12/12-16/2018 – Puerto Morelos, Mexico | Holidaze 2018
12/28/2018 – Detroit, MI | The Majestic Theatre*
12/29/2018 – Grand Rapids, MI | The Intersection*
12/30/2018 – Chicago, IL | Park West*
12/31/2018 – Chicago, IL | Park West*
1/25/2019 – Philadelphia, PA | Union Transfer
1/26/2019 – Philadelphia, PA | Union Transfer
2/8/2019 – Buffalo, NY | Town Ballroom
2/9/2019 – Buffalo, NY | Town Ballroom
2/15/2019 – Pittsburgh, PA | Mr. Smalls Theatre
2/16/2019 – Pittsburgh, PA | Mr. Smalls Theatre
4/4/2019 – Brooklyn, NY | Brooklyn Bowl
4/5/2019 – Brooklyn, NY | Brooklyn Bowl
4/6/2019 – Brooklyn, NY | Brooklyn Bowl
4/19/2019 – Washington, DC | 9:30 Club
4/20/2019 – Washington, DC | 9:30 Club
4/26/2019 – Denver, CO | Summit
4/27/2019 – Morrison, CO | Red Rocks Amphitheatre^
*with special guests El Ten Eleven
^with special guests Ghostland Observatory