The electronica jamband Lotus kicked off a blazing two night run at Union Transfer in Philadelphia, Pa last Friday night. These shows were rescheduled from December 2021 because of complications with covid-19, and were originally part of their year end run. The Philadelphia based squad brought a clever mix of new and old songs, as well as a bust out, much to the crowd's delight.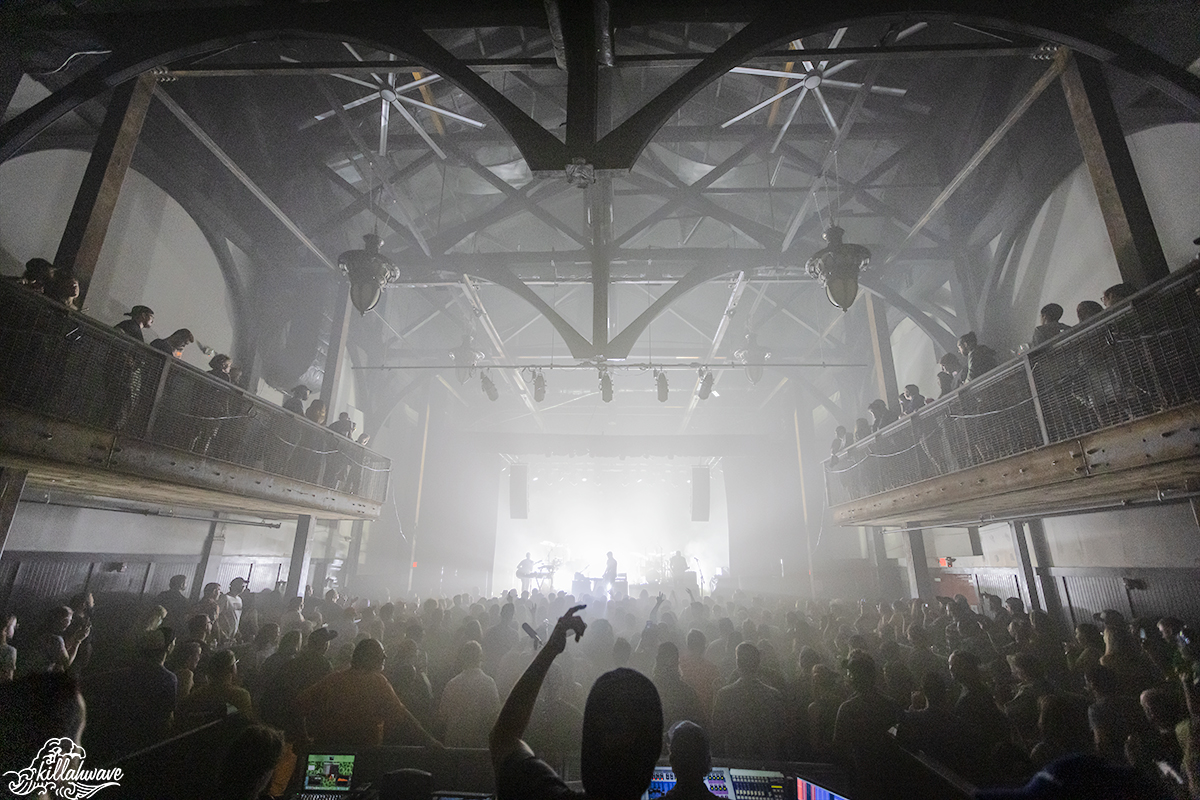 Originally based out of Indiana, the band members include Jesse Miller (bass), Luke Miller (keyboards), Tim Palmieri (guitar), Chuck Morris (percussion), and Mike Greenfield (drums). Palmieri recently joined in 2021, and replaced founding member Mike Rempel. His background in both jazz and electronica has meshed well with this group.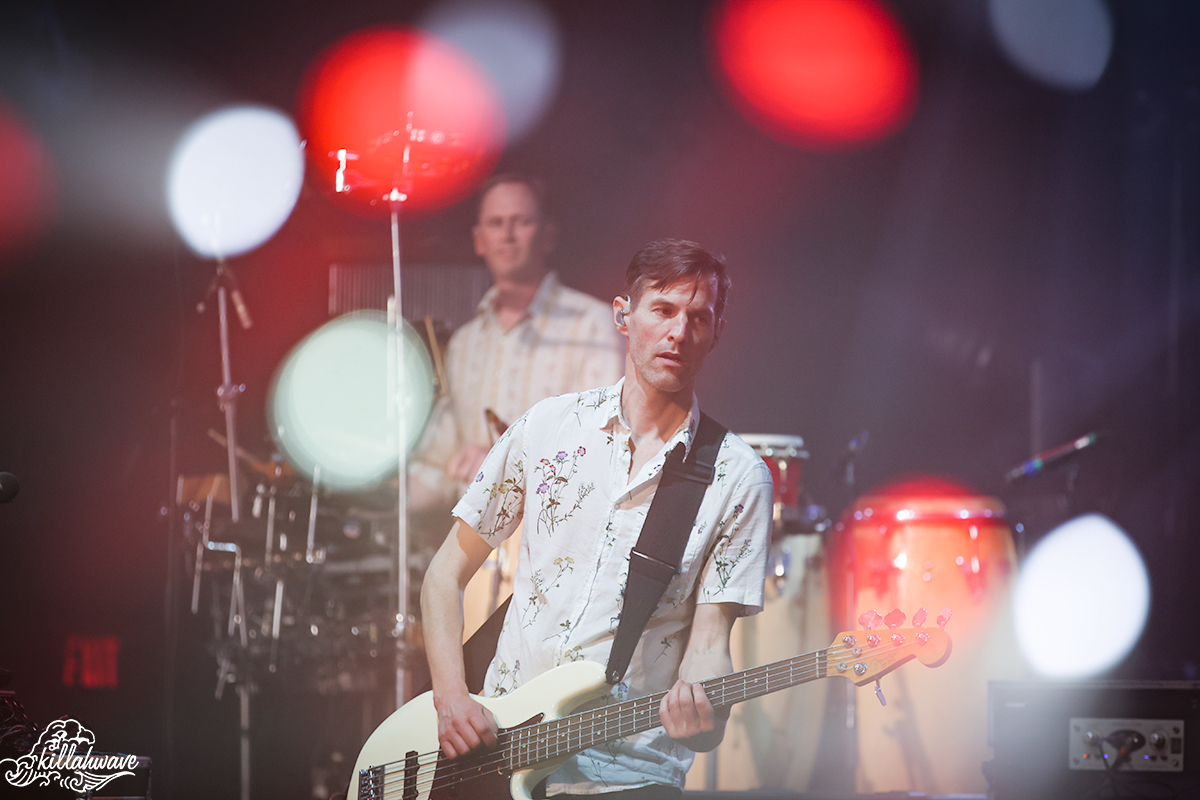 The festivities began with the groove inducing disco tune "Bjorn Gets a Haircut," from their 2020 release Free Swim. The funky "Middle Road," from the 2011 album Build, followed. The dance party elevated into high gear with the tasty jam sequence "Anti-Gravity" > "Modular Improvisation" > "Bellwether," with notably stellar guitar work by Palmieri. "Modular Improvisation" was played for only the third time. The older, melodic song "Woolly Mammoth," was up next, and brought a flavorful jam rock build up. The set closed out with "Tip of the Tongue," from The Strength of Weak Ties.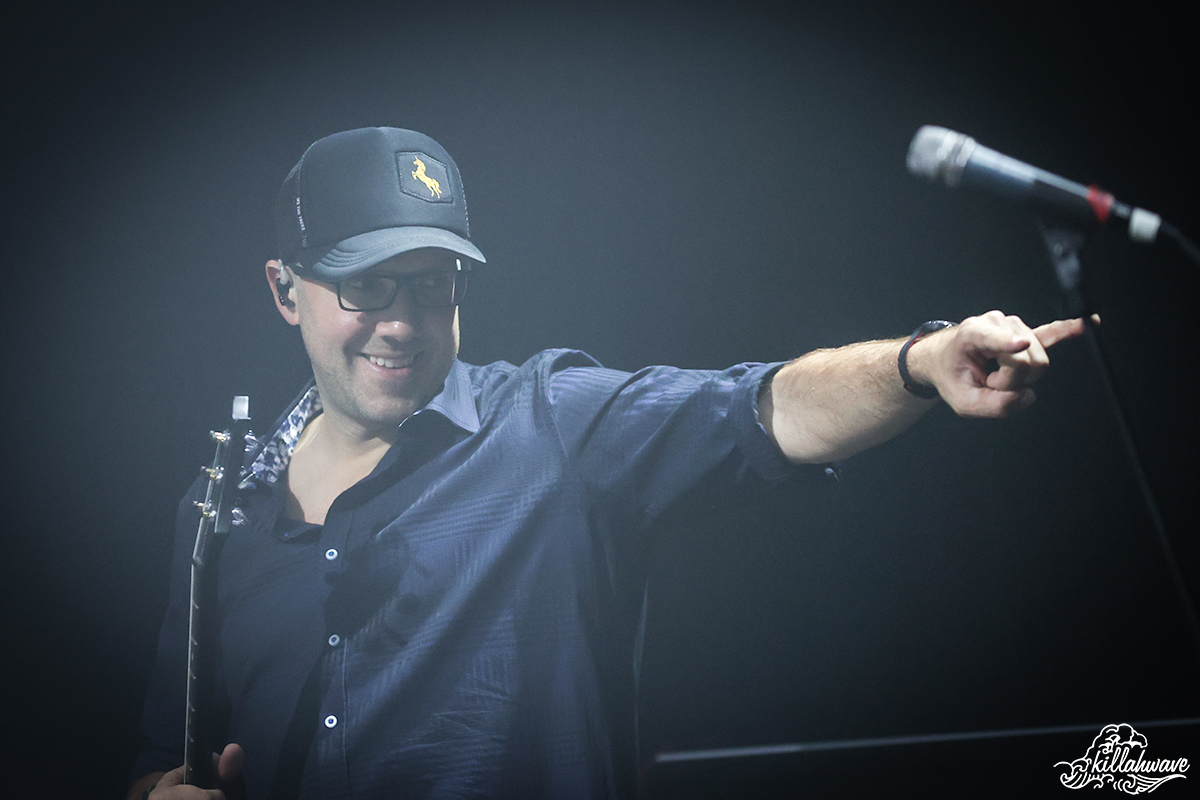 The band picked up right where they left off during set two, stopping only once for air. The music included a number of infrequently played tunes. "Lead Pipe," last played on November 30th, 2019, eloquently transitioned into "Space In Between," which has only been played nine times since 2006. "Space in Between" flowed into newer tune "Fortune Favors," another song that has not been played since December 31, 2019.
The set closed out with a raging jam sandwich that included a rare cover, starting with the bright "It's All Clear To Me Now." A raccous jamtronica groove ensued as the band moved into "Mega Man II (Dr. Wiley's Theme)", from the original Nintendo game Mega Man II. This classic video game tune was last played February 12, 2011, and appeared in the set list for the third time. Jesse Miller and Palmieri could been seen jamming together center stage, with Greenfield holding down the beats and looking on with a smile. The band jammed back into "It's All Clear To Me Now" and closed out this heated set with "Flower Sermon."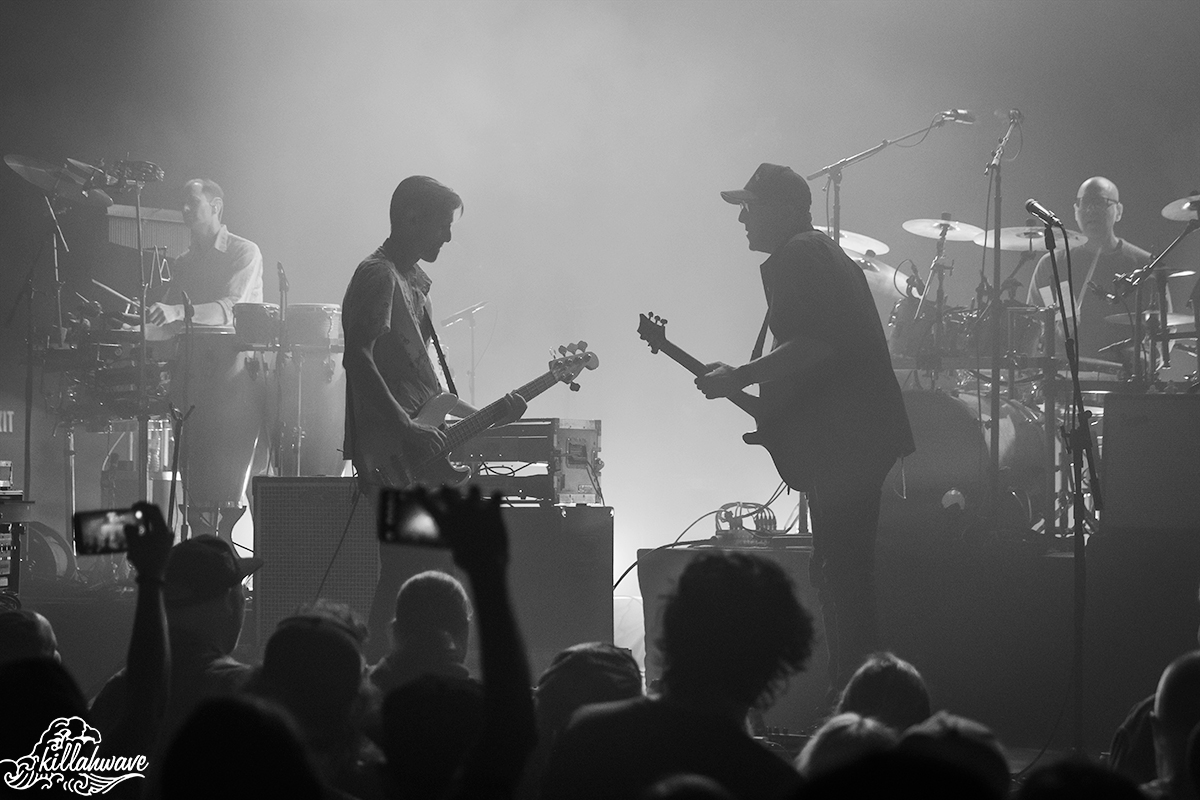 After stepping off stage for a few minutes, the band returned to boisterous applause. They played one more high energy tune, "Condor," led by Luke Miller's vibrant keyboard work and Palmieri's laser sharp licks.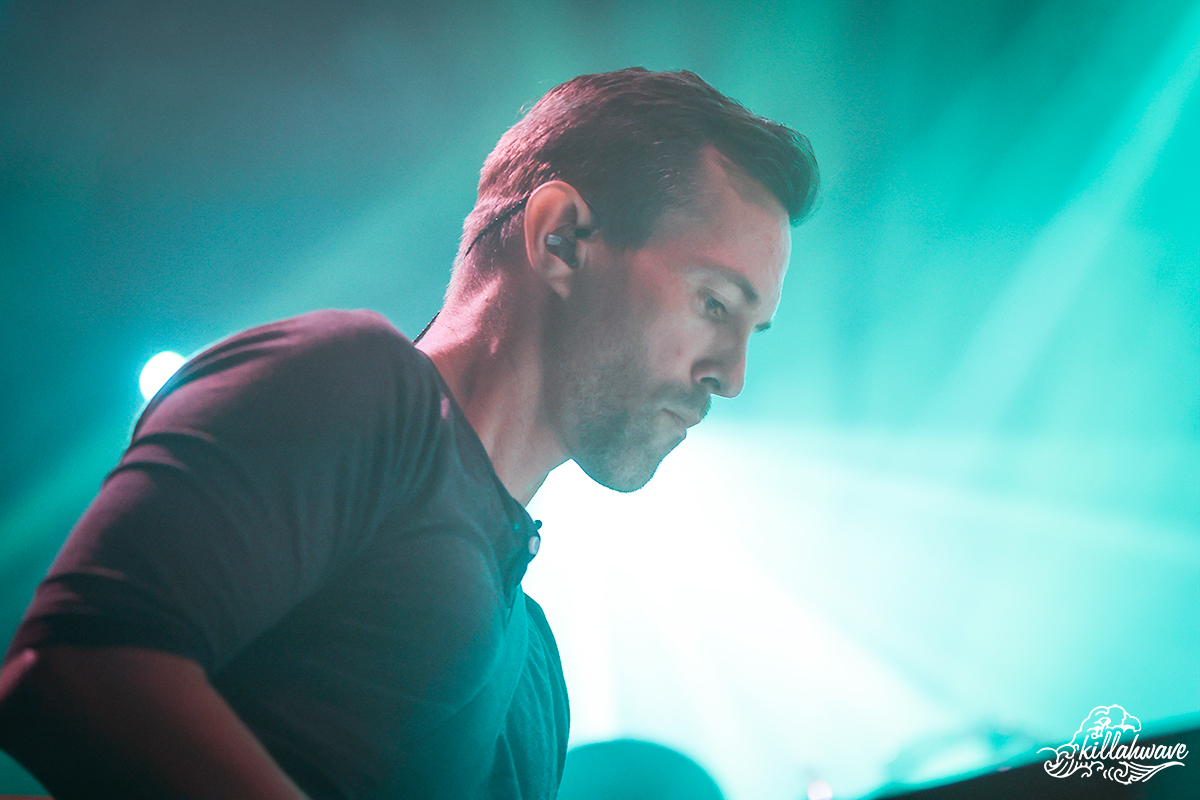 Lotus kept fans on their toes with two flaming hot sets of electronica, and are not to be missed. They perform next on May 19 at Domefest, and are playing a number of festivals this summer. Hop on over to their tour page for more details.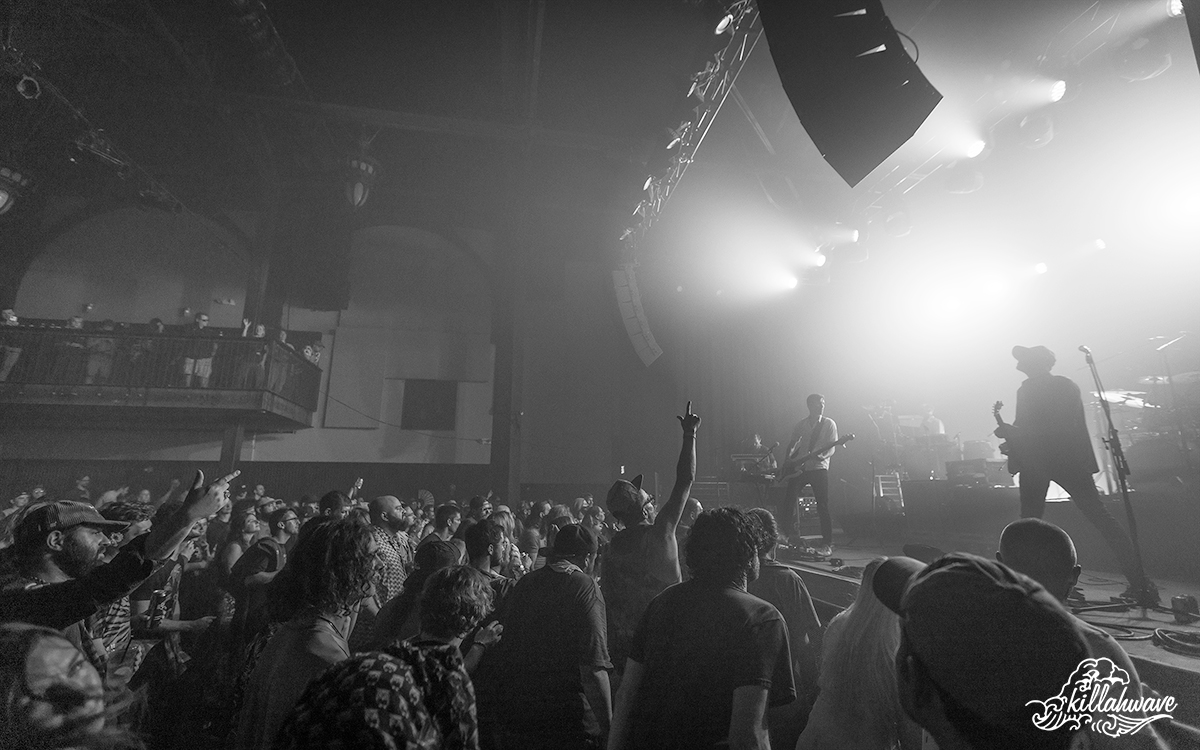 Check out more photos from show!
Set One
Bjorn Gets a Hair Cut, Middle Road, Anti-Gravity > Modular Improvisation > Bellwether, Wooly Mammoth, Tip of the Tongue
Set Two
Lead Pipe > Space In Between > Fortune Favors, It's All Clear To Me Now > Mega Man II (Dr. Wiley's Theme) > It's All Clear To Me Now > Flower Sermon
Encore
Condor