Lucid Phase, the dazzling trio renowned for blending global tunes with roots, dub, and blues, is ready to trip the light fantastic! On September 1st, 2023, they're unveiling a shimmering cover of Grateful Dead's beloved "Althea". But hold onto your lei, because this isn't just any cover. It's Althea re-envisioned, with a tropical twist and lasting exactly 7 minutes and 7 seconds – because why not?
"You know what they say: if you play a Grateful Dead song in reverse, you find out you never thought of covering them!" jokes Garret Laver, lead vocalist of Lucid Phase. "But when Cyrus strummed the familiar chords of 'Althea' amidst the quietude of New Year's Day, we felt the planets align." Melding the band's hallmark "sounds from the jungles of Costa Rica" with the iconic lore of the Dead, the result was... electrifying.
On the influences, Cyrus Maleki, lead guitarist and self-proclaimed Deadhead, quips, "Jerry Garcia had a way of diving deep into a sound. We like to think of ourselves as musical scuba divers, exploring those very depths. We've grooved to every reincarnation of the Dead, from Furthur to Dead & Company. It's not just music; it's an ethos."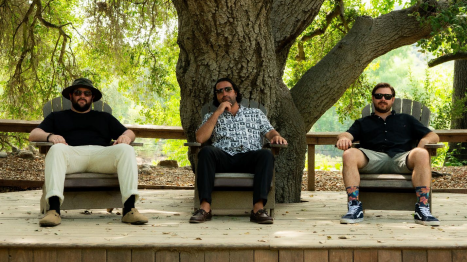 Venturing into the specifics of this tropical rendition, Garret adds, "We slowed things down, trying to recapture that ethereal space the Dead were so famous for. This isn't just a cover; it's a homage."
Jacob Flack, the master behind the melodica, trombone, and more, recounts the studio magic: "We took a page out of 1980's 'Althea', especially focusing on Garret's vocals. Cyrus played with some of Jerry's iconic riffs, giving them his own spin, while I layered in the reggae beats. And you know we had to bring in Jordy Starke for the drums. But listen closely – the güiro, a nod to the original, makes a special appearance."
So, clear your calendars, Deadheads, Lucid fans, and all music aficionados. The tropical, transcendental, and totally transformed "Althea" drops this Friday. Expect the unexpected and enjoy the rhythmic journey Lucid Phase has charted