All in the name of Music Heals International's core mission to expand residents' ability to make music in Haiti, Lukas Nelson headlined a humdinger of a benefit inside the Sweetwater Music Hall in Mill Valley, California on November 21. All of the musicians – including Dan "Lebo" Lebowitz, Nicki Bluhm, DJ Logic, Steve Kimock, Jay Lane, and Robin Sylvester (the latter three of whom played in the band RatDog), donated their time and all of the revenue proceeds from the event are to go directly to the program.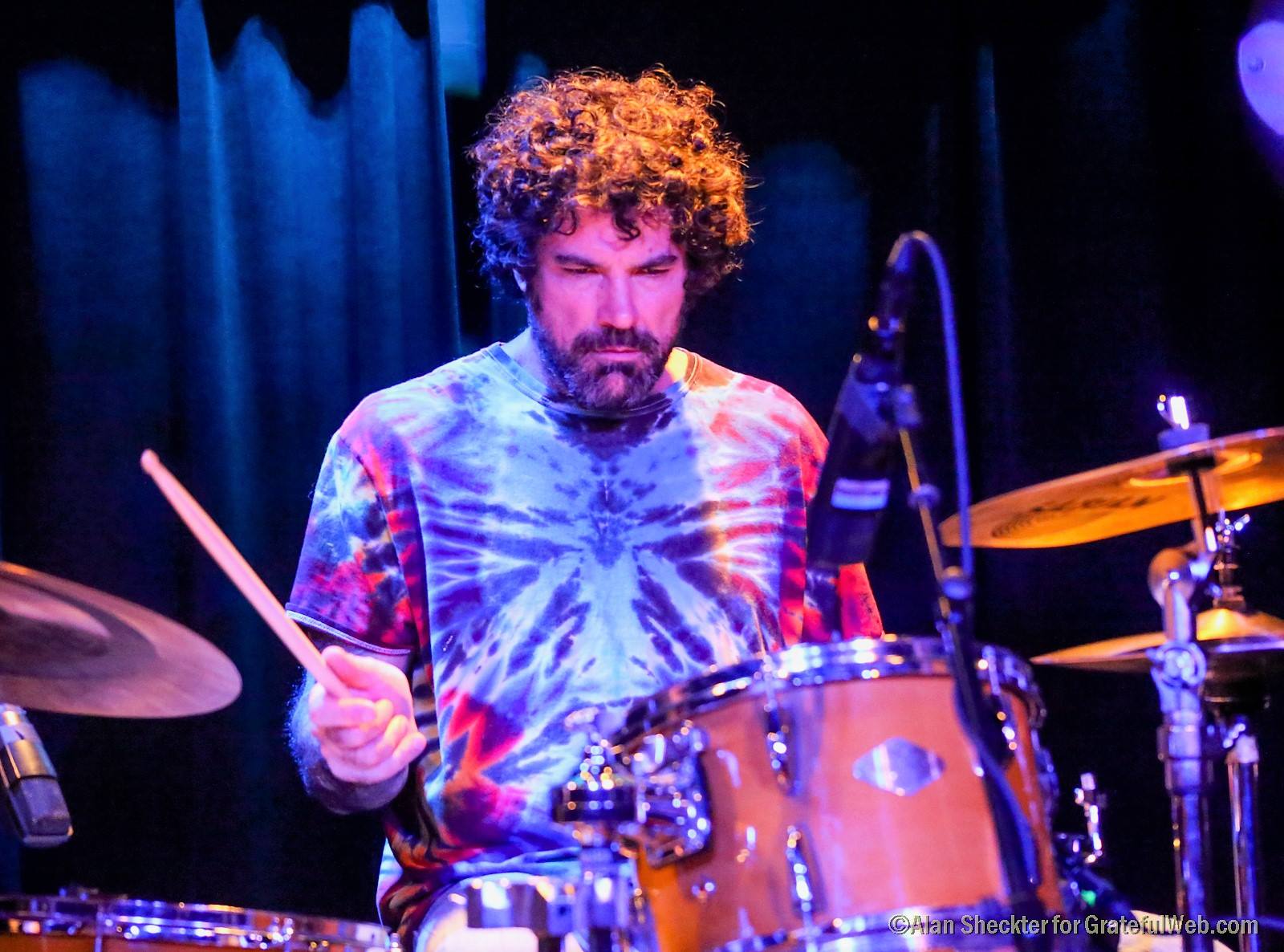 The solidarity in support for "the cause," and the fine interplay between a bunch of renowned players who have long entertained Bay Area crowds both alone and with many other bands and projects, gelled together in a way that made the evening's resulting amalgamation greater than the sum of its parts.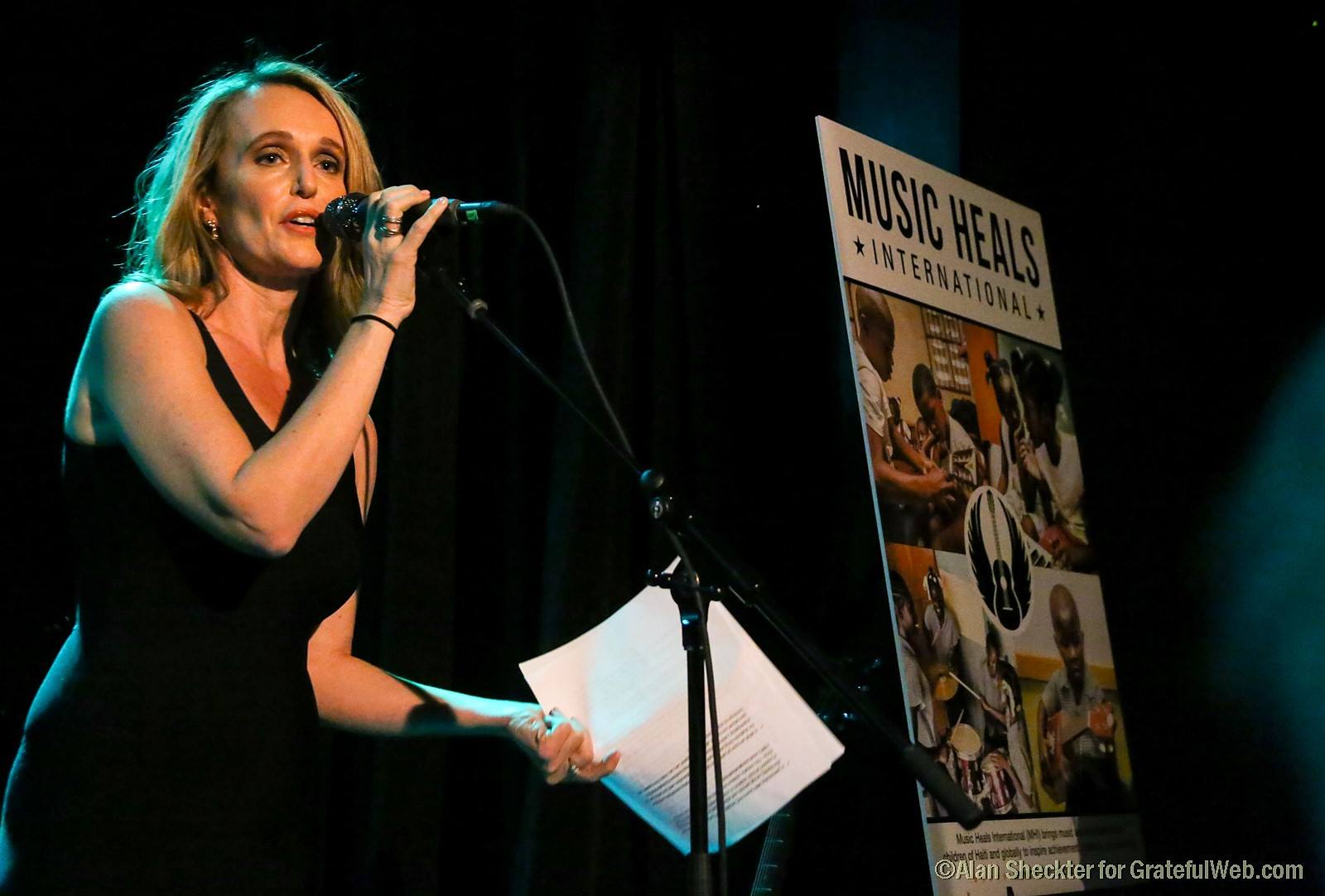 "Lukas has supported MHI since we began over four years ago along with other friends and family members," said Music Heals International Executive Director and Founder Sara Wasserman after the show. "We have been friends for a long time, and he was with me during my first trip to Haiti over five years ago."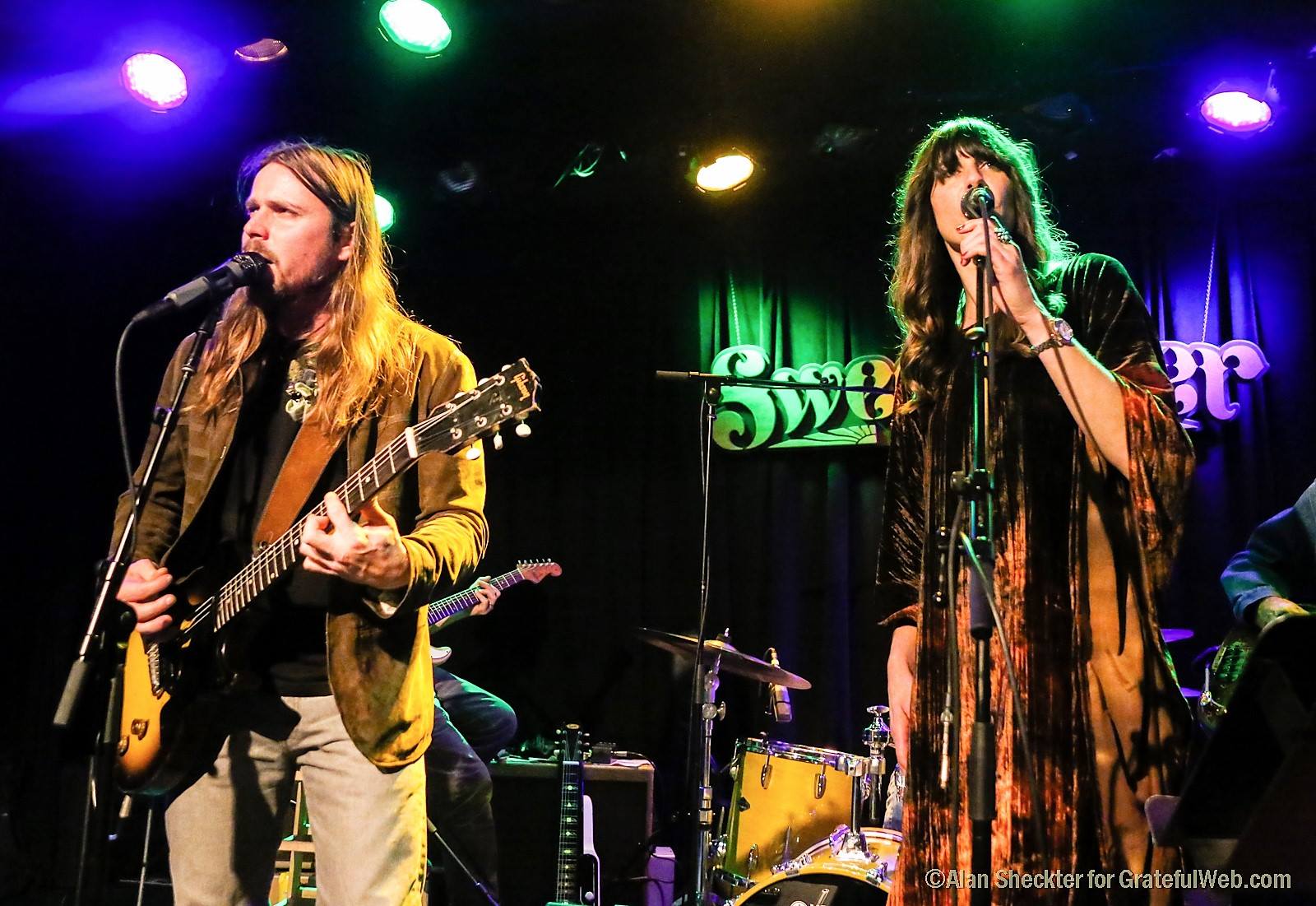 The show, which exuded a casual vibe of friends playing for friends at the 300-capacity club, began with a trio of Lebo, who served as the evening's music director, along with Kimock and Bluhm, performing Bluhm's "Love Always Wins," a tender new ballad that reflects on America's current political status. This was followed by "Hummingbird," a Les Paul and Mary Ford country-tinged ditty from the mid-1950s.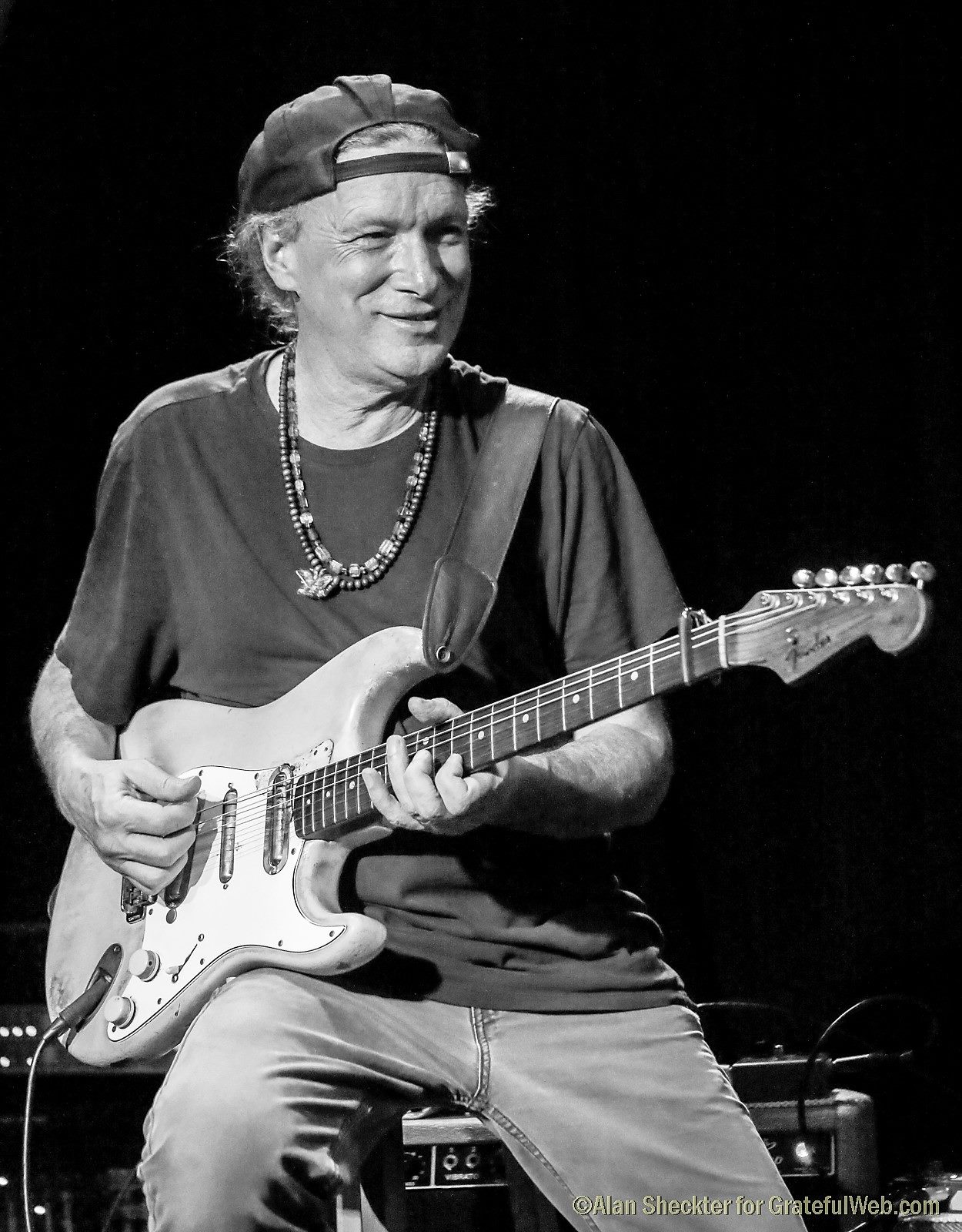 The trio, who would maintain a presence as a core ingredient of the entire show, featured Bluhm's strong and clear voice, along with the scintillating, multifaceted guitar styles of Kimock and Lebo. Kimock provided efficient, finger-picking lead guitar runs of melody and meaningful improvisations, while Lebo's contribution included rhythm and leads that ranged from soft strumming to body-twisting lead–guitar jams.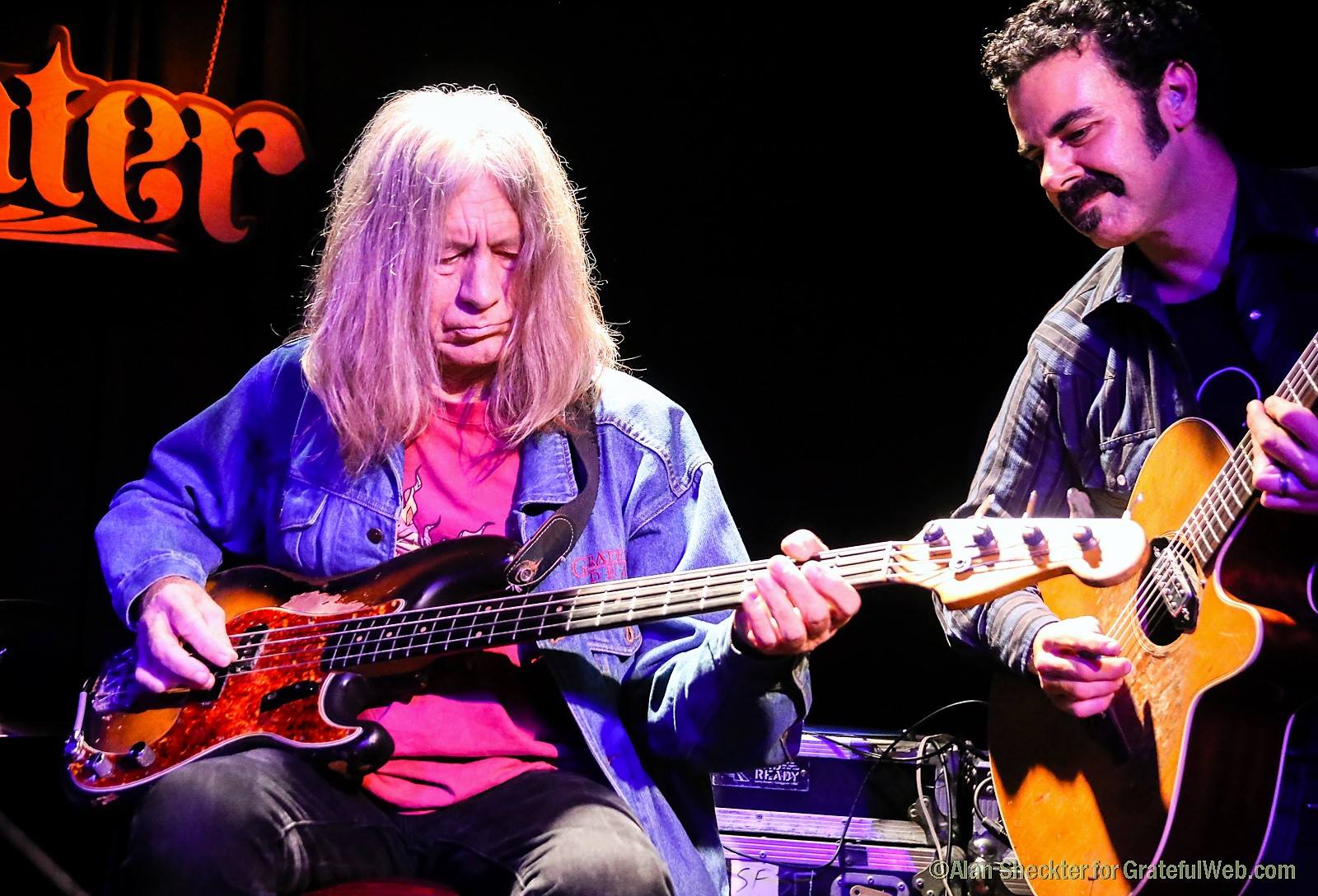 As "Hummingbird" trailed off, Lebo maintained a soft strum while Lane and Sylvester entered. Immediately the familiar melody of The Grateful Dead's "Bird Song" blossomed, with Lebo on vocals and Kimock, now seated, as he would off and on all evening, offering accompanying lap-steel guitar licks of Middle Eastern-influenced beauty. As the song's pace picked up, Lebo chimed in and coaxed his acoustic guitar into its own brilliant jams. The 16-minute version of the song ebbed and flowed into the sonic stratosphere (something that would happen on many occasions) to achieve what a couple of voices in the audience called the best version they had ever heard.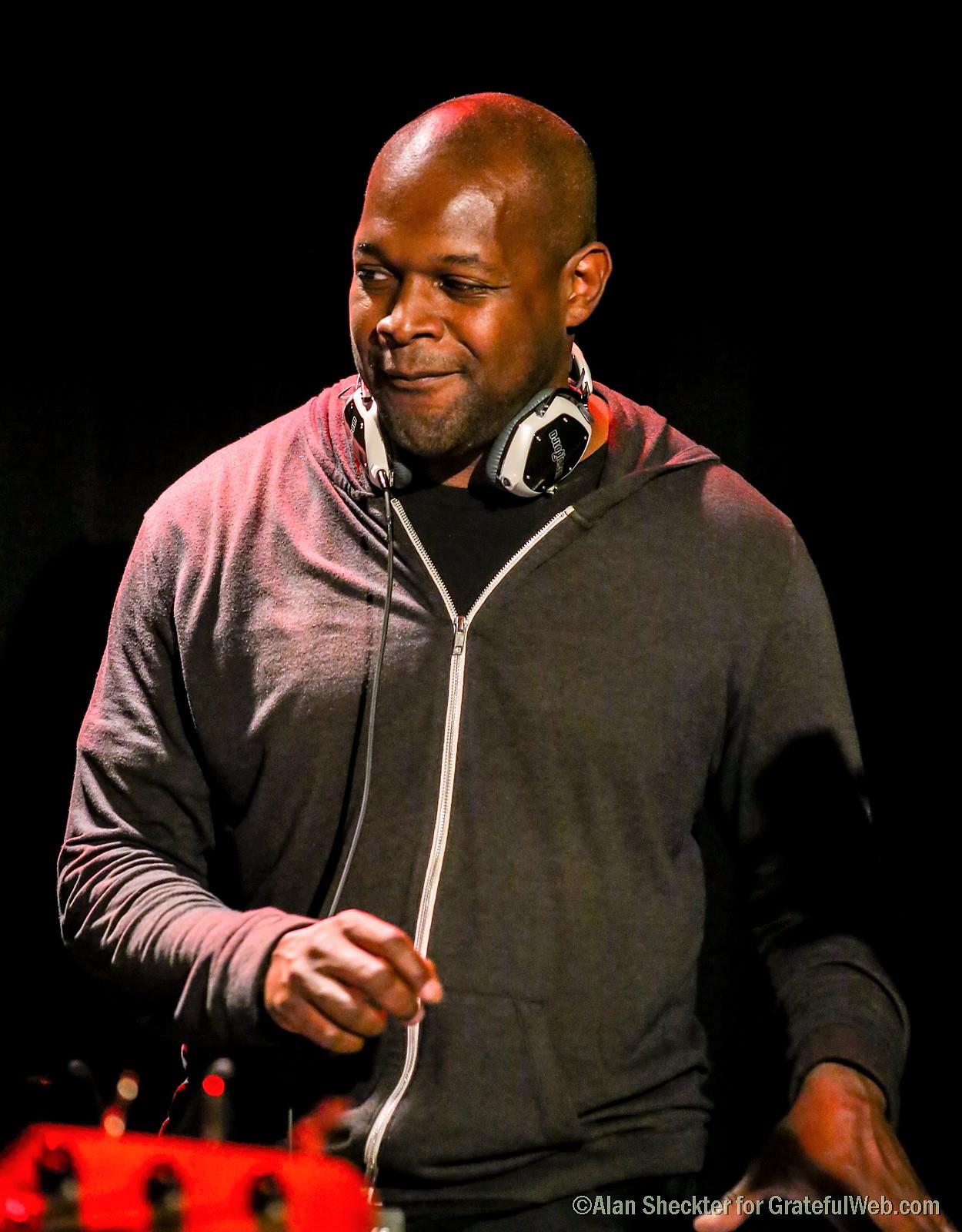 DJ Logic joined the band at this point, contributing frequent turntable scratches that were always perceptible but never overpowering. Bluhm then vocally fronted one of her songs of affirmation, "To Rise You Gotta Fall," before the band rocked out The Beatles' "Come Together," which included Lebo and Bluhm delivering co-lead vocals, along with some splendid DJ Logic input.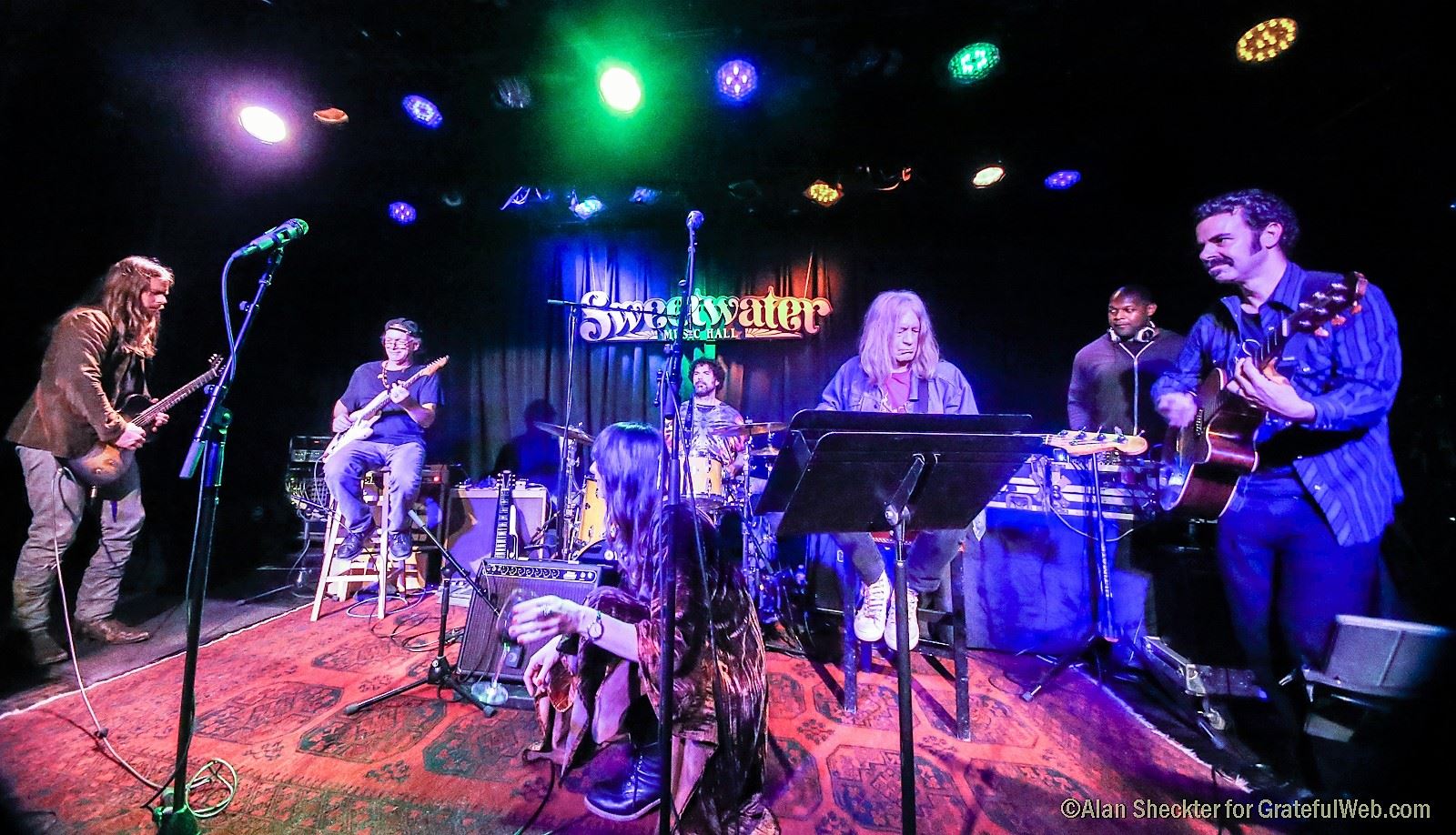 Next, the band visibly had an enjoyable time recreating Fleetwood Mac's "You Make Loving Fun," with Bluhm channeling Christine McVie's vocals and Kimock invoking Lindsey Buckingham's guitar licks albeit with some additional flair. That song's album, "Rumours," was recorded about 40 years ago at the nearby Record Plant in Sausalito, Calif. At the song's conclusion, Kimock, who did not sing during the entire performance came up to one of the mics and declared his praise and respect for that old record.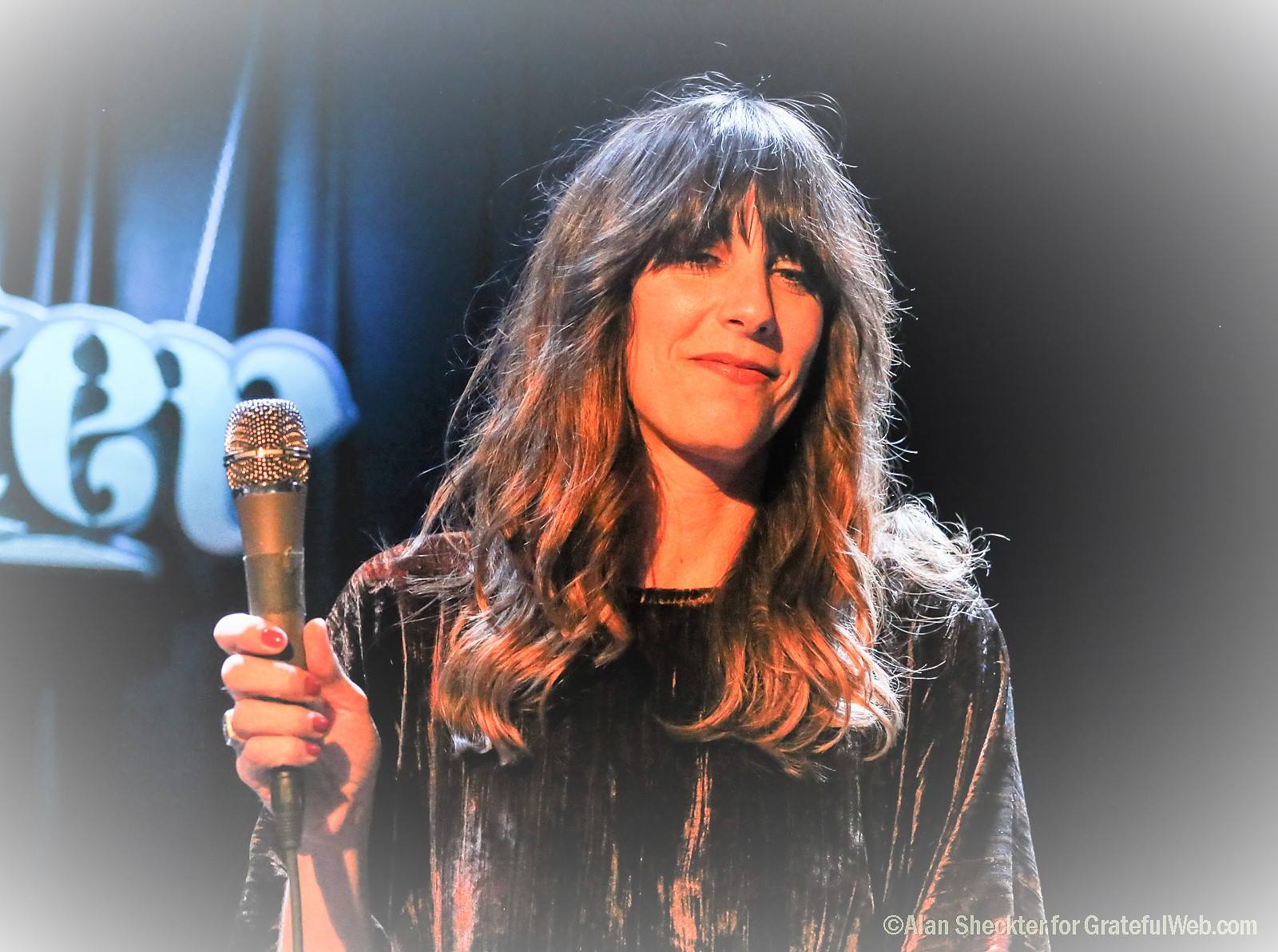 "I look out at a sea of smiling, friendly, beautiful old motherfuckers. You guys are almost as old as me at this point," Kimock said to approving laughs and claps. "I was on the street in San Anselmo when that record dropped, and I heard it on the radio. I knew that they did <the album> right there in Sausalito and I always thought that record was such an achievement. That was formative listening for me in a huge way, and there are great swaths of stuff that I did that were modeled after Lindsey Buckingham's playing."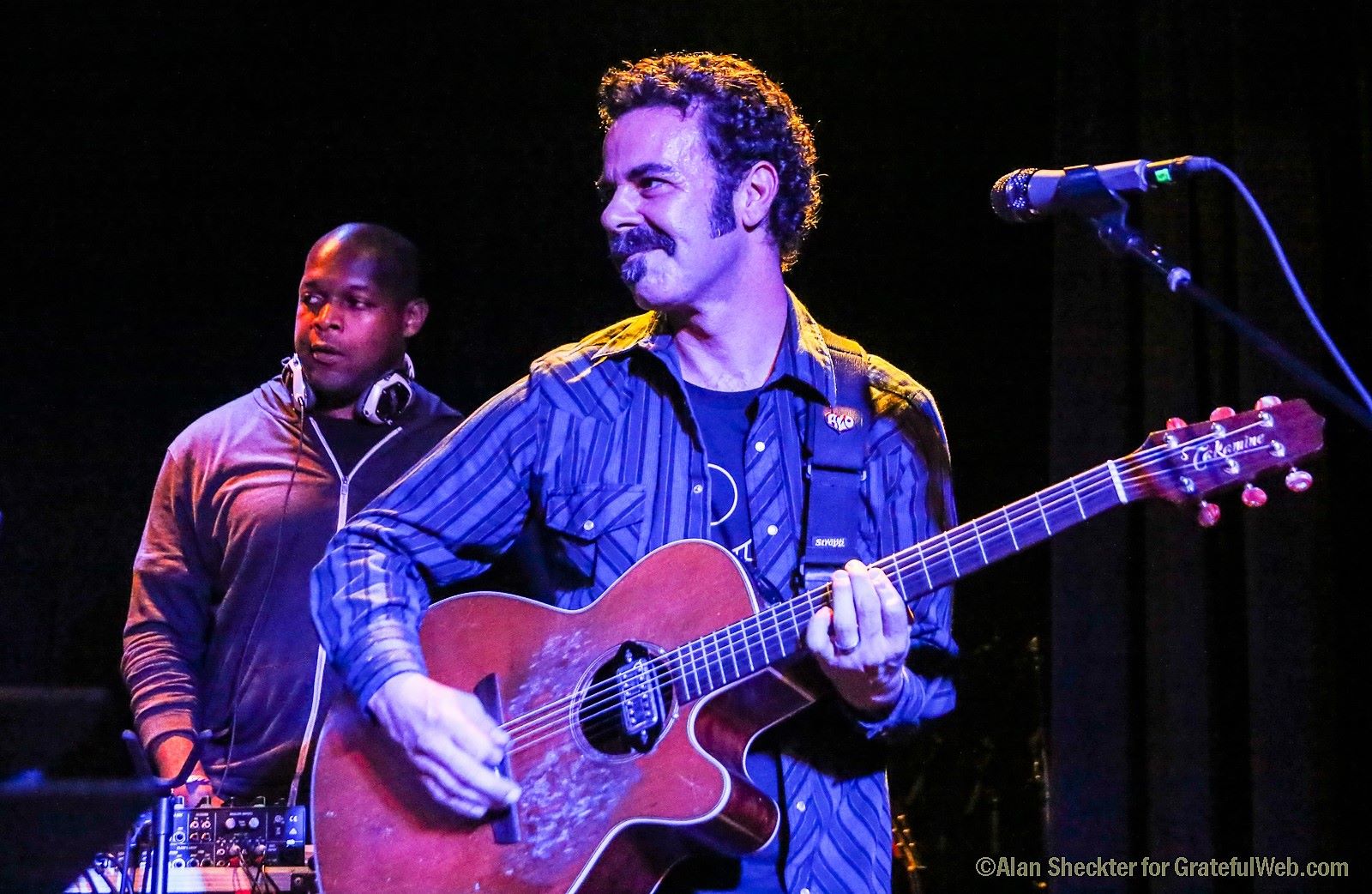 The first set then closed with Lebo's "Try," a bouncy, upbeat number that is a live staple for his band, ALO, with it words of encouragement including, "We got to try just a little bit harder. And let it shine just a little bit brighter. We got to walk just a little bit taller."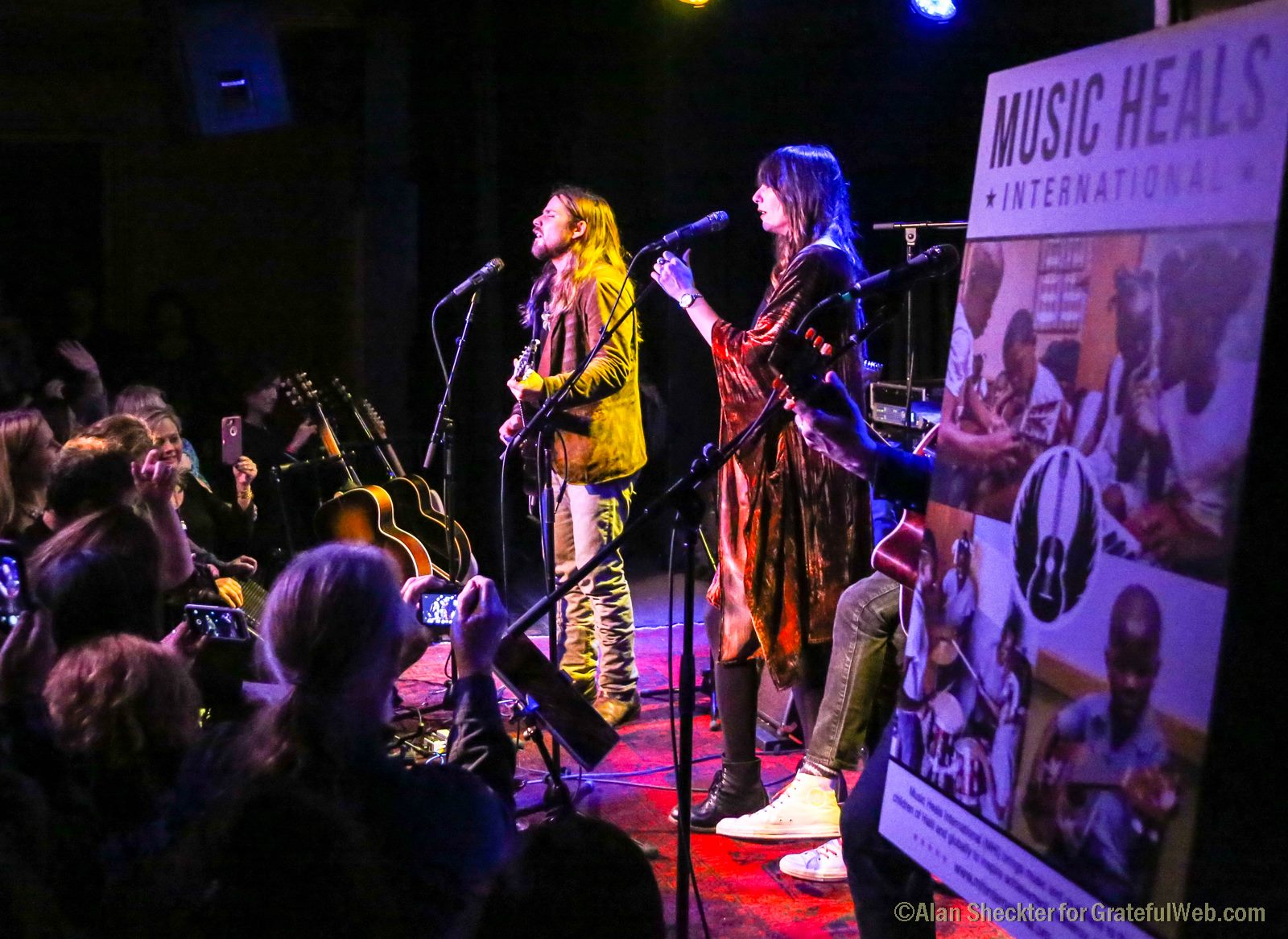 After a short break, the audience was treated to a Music Heals International promotional video.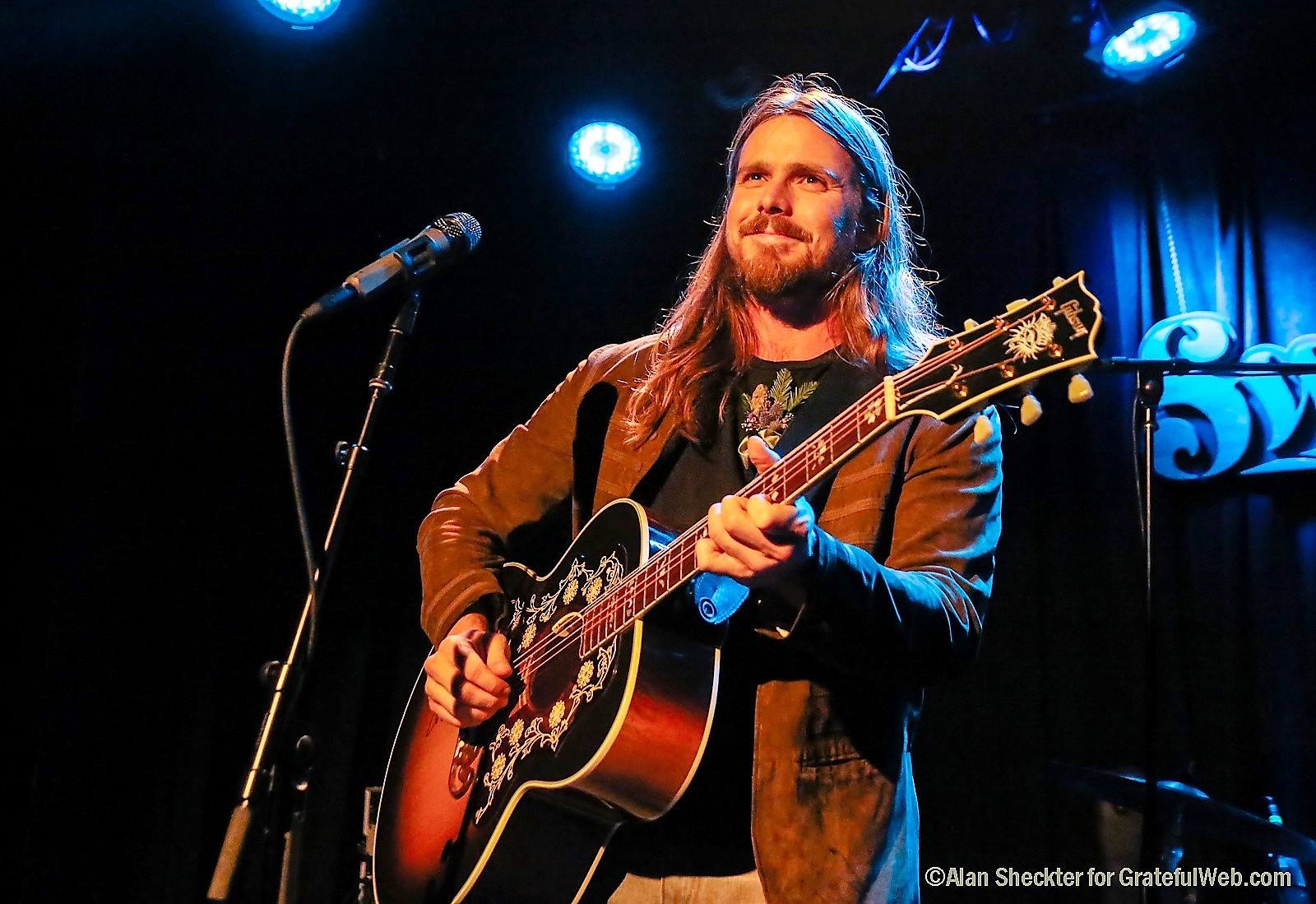 Then, after a live auction, Lukas Nelson walked out onstage, as modest and non-rock-starry as could be. "Thank you for having me," he started. "This is something special what they're doing for these kids out there. I went out with Sara on one of the first missions, and I was there when the whole thing was started. It was maybe 20 kids, and now it's like seven schools and 350 kids, and it's pretty special."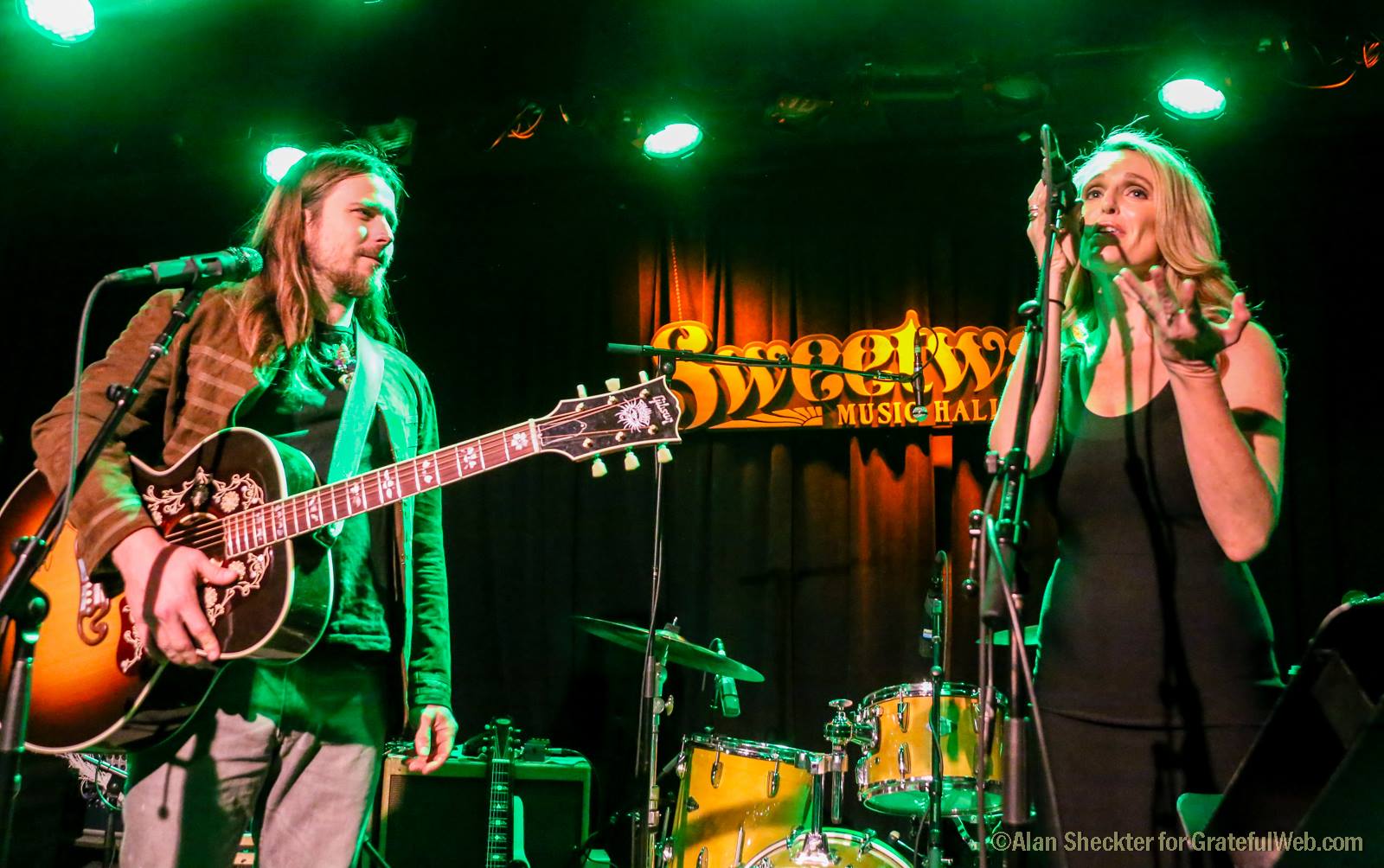 Special is what the audience received next as Nelson delivered a couple of songs in solo-acoustic fashion. First was one of his recent numbers, "Forget About Georgia," the notion of which, he jokes, came from having to play "Georgia on My Mind," every night with his father, Willie Nelson. The ballad, which is actually quite poignant, was followed by an enthralling, slow-tempo version of Tom Petty's "Breakdown."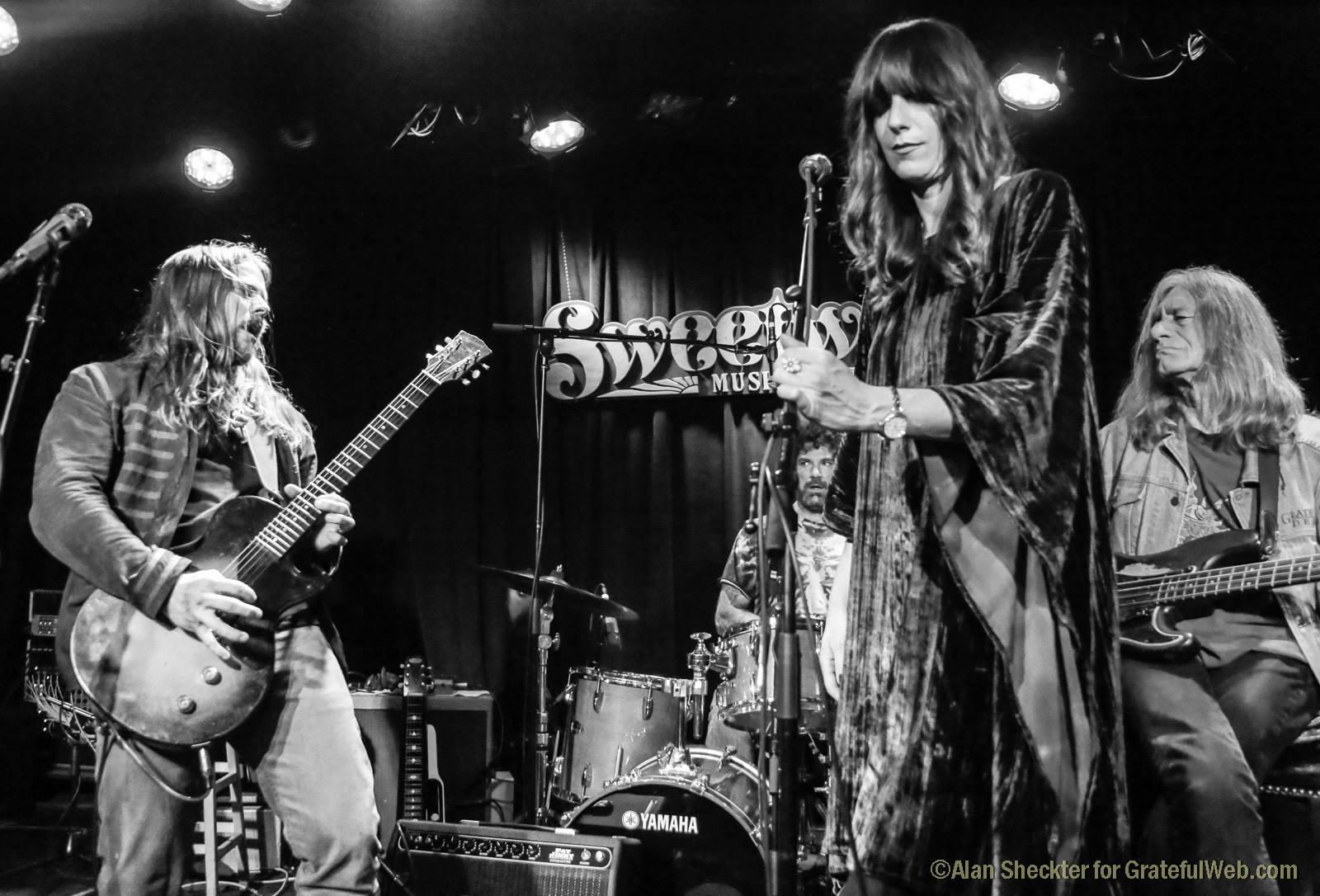 The band then returned, and Nelson went electric as the musical amalgamation performed fun-and-pleasing versions of J.J. Cale's "The Breeze" and The Band's "Up On Cripple Creek." Next, Nelson, whose band Promise of the Real served as Neil Young's backing band for a couple of recent tours, picked the familiar opening notes to Young's "Down by the River," which turned into a superb 14-minute production of joy.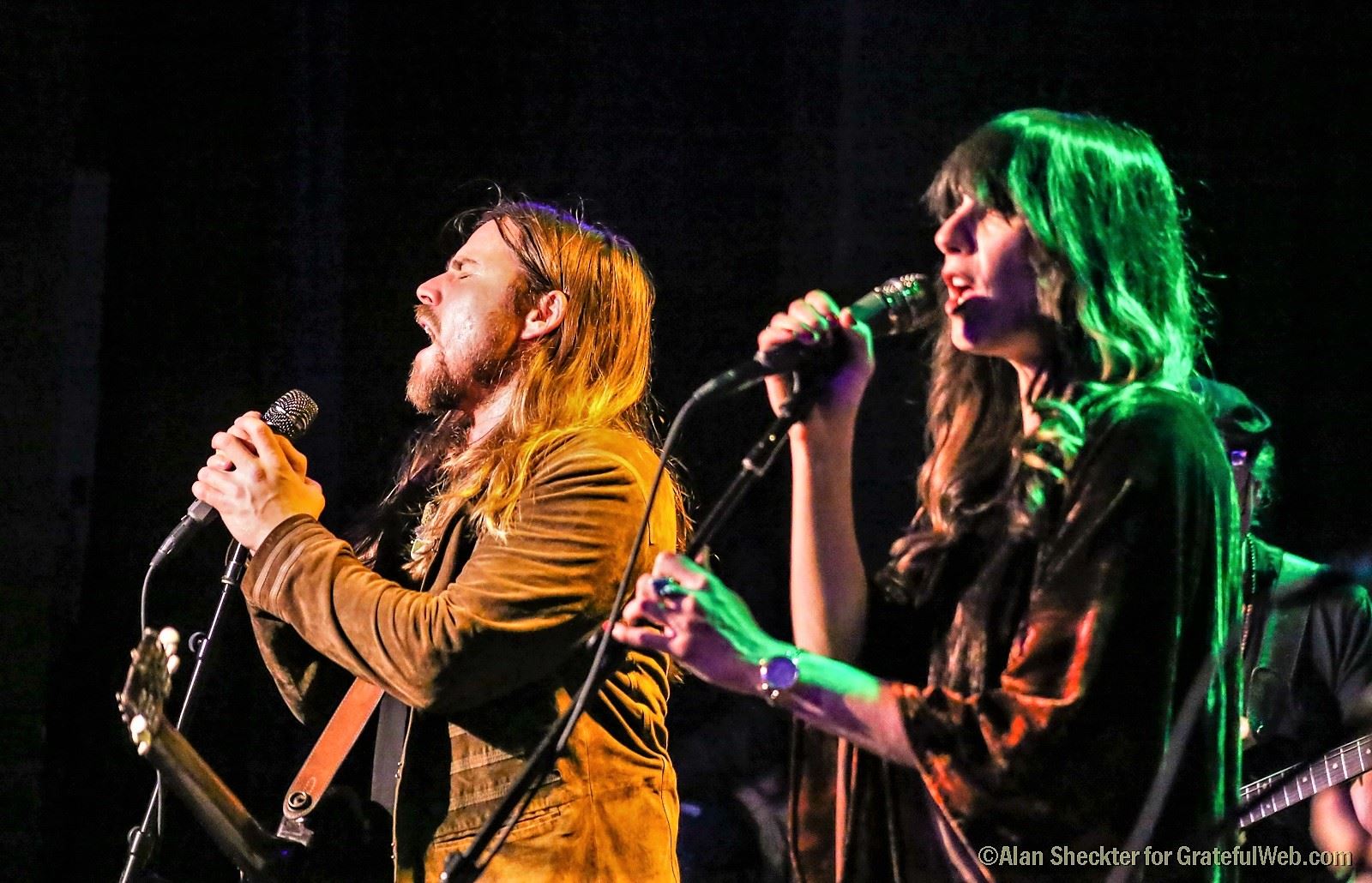 Next, Nelson and Bluhm together sang a reverentially tender and perfect version of Willie Nelson's "Crazy," which Patsy Cline recorded and made her signature tune in 1962. This was delivered even as some of the pretty people in the back of the room continued to prattle on about their clothes, or what they were drinking, or something that they considered extremely important, even at that moment. Luckily the din of chatter could not be heard up front, as the band, without Bluhm from this point on, then produced an excellent version of The Grateful Dead's Althea," with Nelson singing from memory, and conviction, the several verses that Jerry Garcia once recited. The show concluded with a passionate rendering of Neil Young's protest anthem, "Ohio."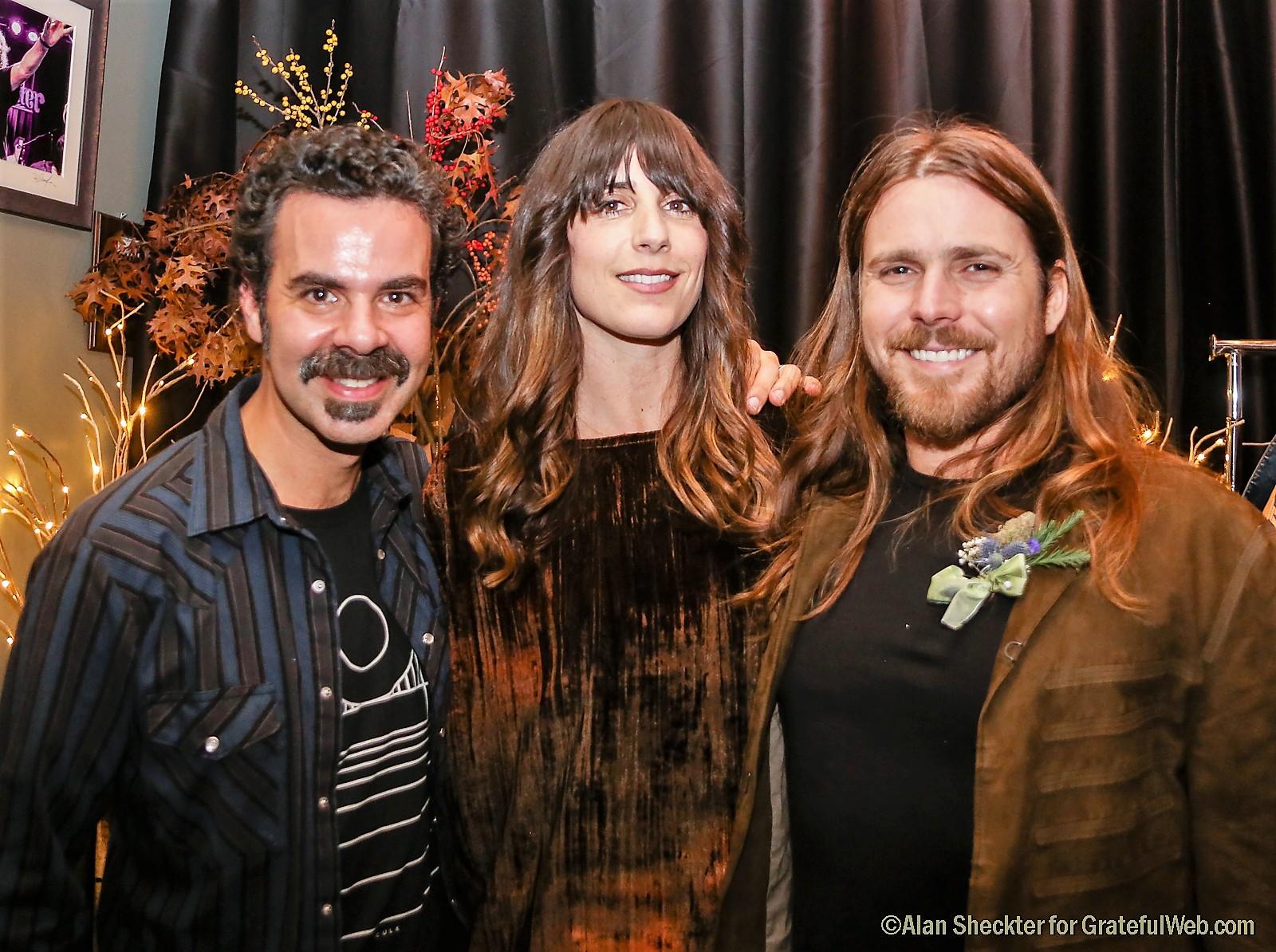 The concert was the latest in a four-year string of Music Heals International benefits at the Sweetwater, which has included Nelson, Bob Weir, Michael Franti, and a plethora of other top Bay Area musicians. In addition to proceeds from ticket sales, live and silent auctions took place. While many items such as art, music, and experiences were available for bid all night on the Sweetwater's outdoor plaza, a between-set live auction between sets raised thousands with items including two musician-signed guitars that sold for $2,500 each.