Today, hallucinatory keyboard wizard Marco Benevento releases his latest studio effort, simply titled, Benevento (listen here) via his longstanding record label, Royal Potato Family. The 11-track collection presents 40-plus minutes of small-batch psychedelia, bubbled up from his home studio at the base of the Catskill Mountains in Woodstock, NY.  
The album's title nods to Paul McCartney's first solo record and like Macca's eponymous release, Benevento is a similarly loose, low-key affair where song sketches and sunrise jams share space with more constructed tracks. Benevento plays all of the instruments (with few exceptions), while also producing and engineering the recording.
In contrast to Let It Slide, Benevento's minimalistic 2019 full-length collaboration with producer Leon Michels, his latest 11-song studio effort is heavily saturated and exploratory, built from countless layers of keyboards, bounced to four-track tape. Deeply indebted to the West African psychedelia of artists such as Francis Bebey, Kiki Gyan and William Onyeabor, the songs are rhythmic and repetitive, built into thick mosaics of sound.
Recording was conducted amidst stacks of gear in varying states of repair, all fodder for inspiration during long quarantine-dictated solo jam sessions. In this environment, Benevento unlocked his archives, mining for unfinished song ideas, and surrendered to the machines, coaxing beats and melodies from both go-to favorites and gear that had long been collecting dust.
"It was wall-to-wall keyboards, mics, amps, drums, the place was about to explode," Benevento explains. "Looking back, my studio was a good place to be trapped while the world was shutdown. I was surrounded by tape machines and gear. The album became a psychedelic window into my studio and my brain, a document of a crazy dude losing his mind in the woods and maybe regaining it."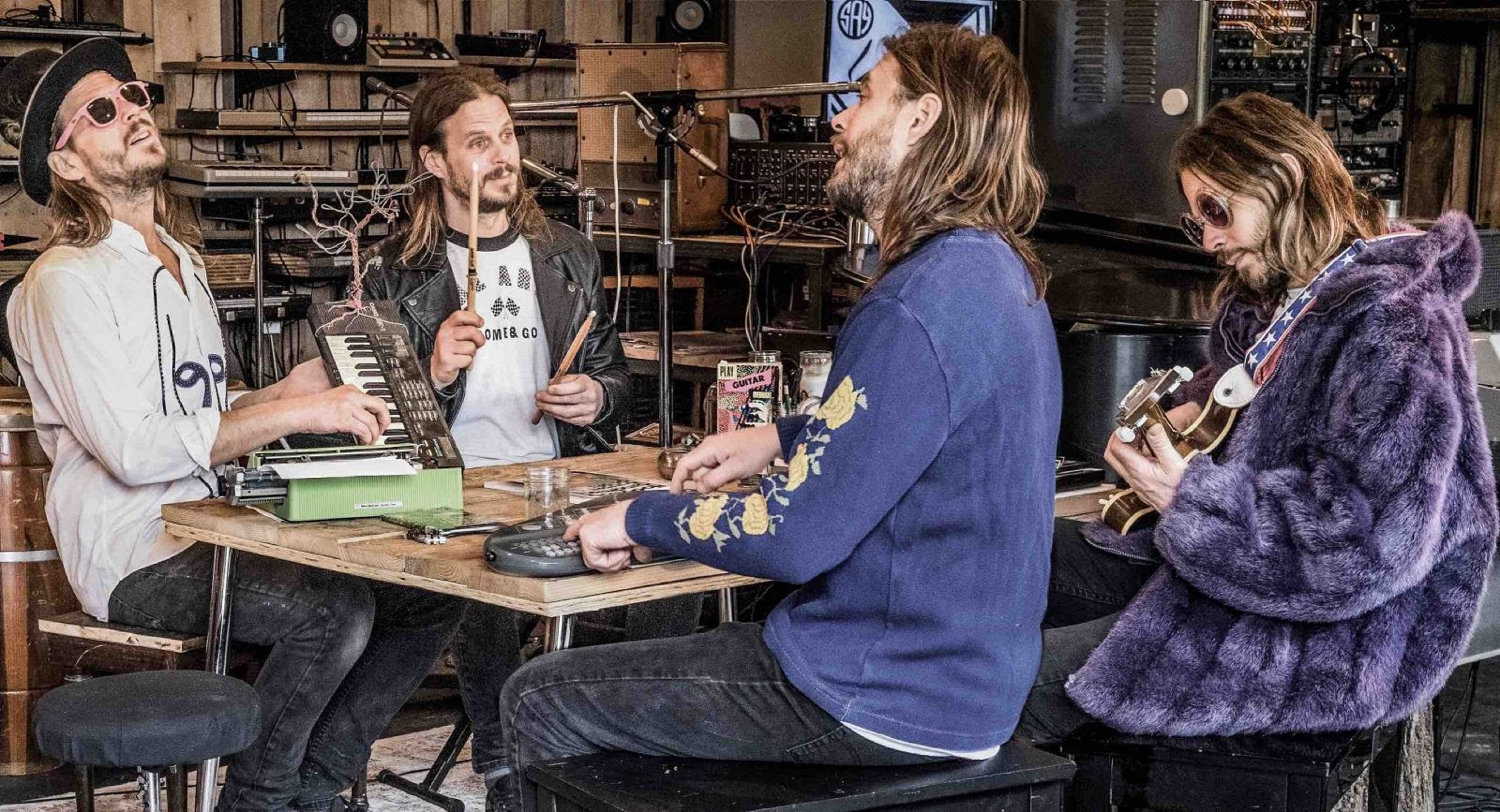 In celebration of the album's release, Marco Benevento hosts his inaugural festival, Follow The Arrow, next weekend, Saturday June 18 at Arrowood Farms in the Hudson Valley. Along with his own band, artists to perform include Antibalas, The Slip, El Michels Affair (DJ Set), Surprise Me Mr. Davis, Mikaela Davis, Karina Rykman, Jayla Kai and Ratboy, Jr. along with special guests Alecia Chakour, Burnell Pines, Cochemea Gastelum, Sam Evian, Scott Metzger and Stuart Bogie. Additional info and ickets available HERE.
Benevento is out today on Limited Edition Bubblegum Pink 180-Gram Vinyl and Digital formats from Royal Potato Family. LISTEN HERE