Philadelphia roots music leaders Mason Porter will kick off their summer with a brand new release on Friday, June 3rd. Heart of the Mountains, their second EP in two years, showcases the band's rapid growth and momentum. A fine companion to 2015's Key to the Skyway, the band builds on the themes of traveling and adventure, this time with an emphasis on nature and personal discovery.
The title track "Heart of the Mountains" was inspired by the writings of John Muir, American naturalist and early advocate of US wilderness preservation. Mason Porter will be releasing the EP in conjunction with the National Park Service's Centennial celebration and will be collaborating with the NPS on several events this year.
The EP was produced by Brian McTear at Philadelphia's Miner Street Recordings. Musically, the EP is the band's most far-reaching effort to date, truly taking the listener on a journey. The EP starts with the up-tempo rock-grass of the title track "Heart of the Mountains" and "See America." The mood shifts to the easy-going folk of Tim Celfo's "Box of Answers," showcasing the band's signature vocal harmonies. Next follows a powerful arrangement of the traditional ballad "Shenandoah" delivered by guitarist Paul Wilkinson. The scene morphs again with the surreal textures of Joe D'Amico's "You and I." The album concludes with "Yosemite," an instrumental which highlights the musicianship of each band member, especially the drumming of Evan Smoker and beautiful textures of violinist Sarah Larsen, providing a sampling of the exploratory ensemble-based improvisation that has become a cornerstone of the band's live performance.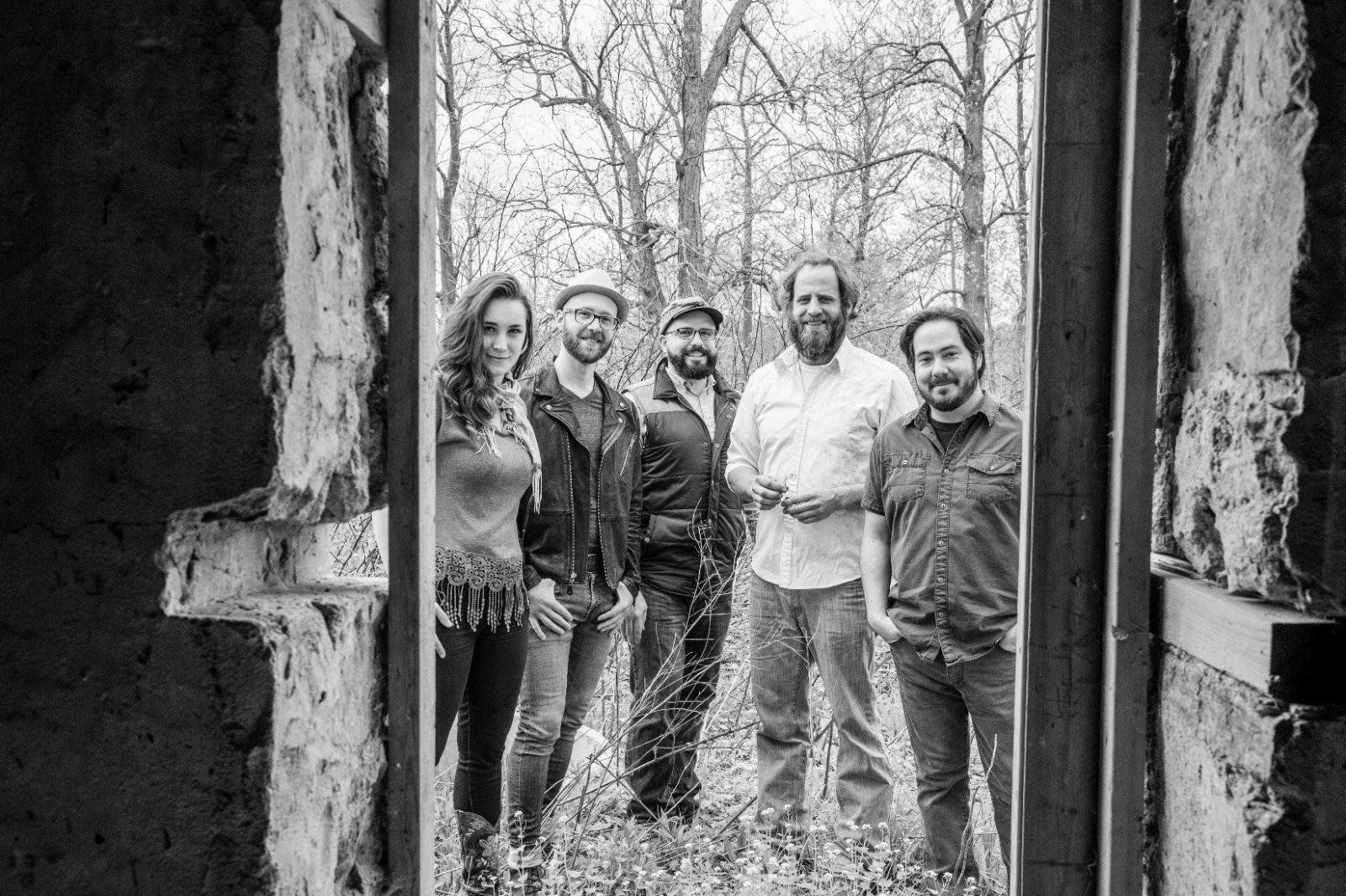 Heart of the Mountains marks the sixth release from Mason Porter and continues the arc of musical development begun in 2008, and has included Thunder in the Valley, Story of the Rifle, Home for the Harvest and last summer's Key to the Skyway. Each new record has brought the band new fans and critical acclaim, and with growing support from AAA, Folk and Jambands radio and press, has expanded their touring base nationally.
That expansion continues this summer and fall with dates throughout the Northeast, including a partnership with the National Park Service to celebrate their Centennial in Philadelphia in August on Independence Mall in front of the Liberty Bell. The band will wrap up their summer touring with their second annual Midnight Mountain Music Show music and camping festival in Blakeslee, PA September 16th and 17th.