The Melodic Caring Project (MCP), the Seattle-based non-profit founded by musician Levi Ware and his wife Stephanie, has already brought the healing power of music directly to the hospital beds of more than 100 critically-ill children since it officially launched a year ago. This unique marriage of music and technology is now expanding its ability to reach patients through new partnerships with the global Starlight Children's Foundation as well as with Seattle area music event resources.
Filling the real and pressing need for new and innovative approaches to music therapy, MCP has already presented live music performances by some 100 music artists, among them Brandi Carlile, Tyrone Wells and Richard On of OAR, as well as a host of Seattle-based and national touring musicians through its association with the Seattle Living Room Shows concert series. Additionally, they have now partnered with the Seattle Theatre Group to stream live performances and music from three of Seattle's premier theatres-the Paramount, Moore and Neptune-which will include events such as the upcoming annual Synergia Northwest Presents concert backed by a 50-piece orchestra from the Moore Theatre.
With these new partnerships providing regular access to music events to stream to hospitalized children, MCP has been able to make a minimum of three events a month available. Performances are filmed and streamed directly to the patient's hospital bed via the video streaming website Ustream (www.ustream.tv/melodiccaringproject), where they are able to watch the show in the comfort and privacy of their own room. Through a live-chat feature on the Ustream page, the patient's family and friends and others logging into the stream can send real-time messages of support and encouragement to participants, creating a true sense of community.
Through the resources of the global Starlight Children's Foundation, invitations to these events can be sent out via their network throughout the U.S. and abroad, and patients sign up to receive the stream. "We cap the number of kids receiving the show at nine," says Ware, "so that it can remain a very personal experience." This unique service is provided free to the patient and free to the hospital.
The Melodic Caring Project grew out of an August 2010 benefit concert Ware and other artists performed for Kaydee Curbow, a young girl who was battling leukemia at Seattle Children's Hospital. Treatment for the disease can leave the immune system susceptible to infection so Kaydee was in quarantine and could not attend the concert in her honor. Ware came up with the idea to stream a personal concert that Kaydee and her mother, Patti, could watch from her hospital room as people she had never met came together to raise money for her treatment.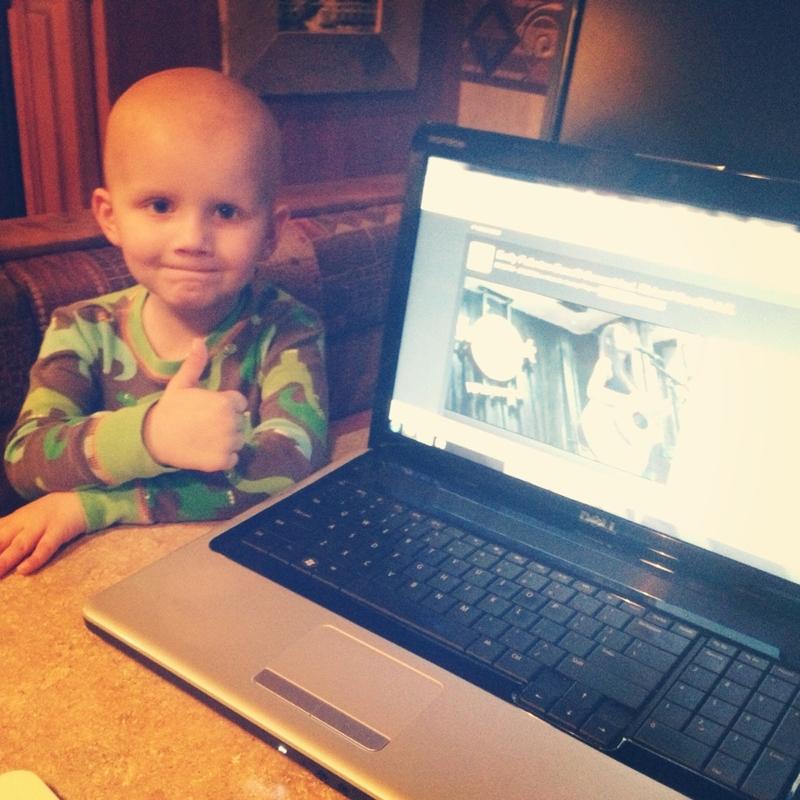 Another MCP patient is four-year-old Caden, who has been battling neuroblastoma (a high risk cancer) for the past nine months, also at Seattle Children's Hospital. Because of the multiple phases of treatment Caden has undergone, his family has been unable to return home to Montana or afford a rental house in Seattle, and staying at the Ronald McDonald House is not an option because Caden's weakened immune system leaves him susceptible to the illnesses of the other residents who are staying there during treatment. As a result, Caden and his family have lived in their R.V. in the hospital parking lot for the entire time he has been in treatment.
"The power of music to heal is already well documented," explains Ware. "With our Melodic Caring Project, we are combining the best of what technology offers with the talent of great musicians to make music therapy an easily accessible part of healing for for kids today. Beyond that, we make each patient a rock star at their own concert while the musicians are the #1 fans."