In a three-set, five hour night of music at the Warfield Theatre on February 25 that began with an unusual David Nelson Band performance, the current, proficient Melvin Seals and JGB turned in an fine set before giving way to special band roster, also led by monster organist Seals, but with the addition of Stu Allen on lead guitar, Oteil Burbridge on bass and 1980s-'90s-era JGB vocalists Gloria Jones and Jacklyn LaBranch.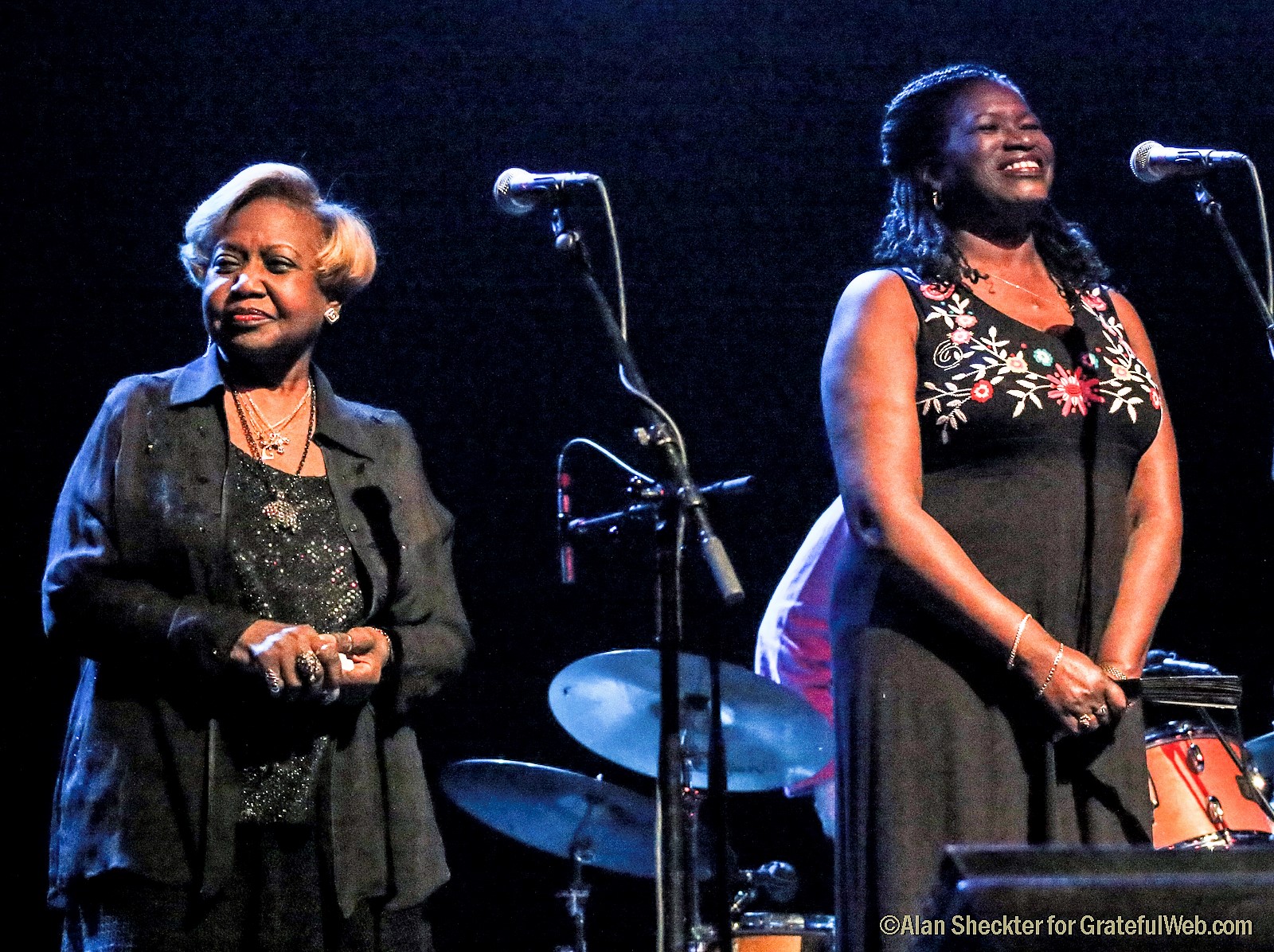 As Grateful Dead fans, we all knew that band patriarch Jerry Garcia had a wide ranging interest in various musical genres. From its beginning in the early 1970s, the Jerry Garcia Band, a definite departure from The Grateful Dead, exhibited such multidimensional material, bringing wondrous and compelling arrangements of a bevy of Motown, reggae, rock, ballads, and other classics of contemporary music to the stage. And often, the Garcia Band turned three-minute radio hits into stretched-out improvisational masterpieces. Though there was a Grateful Dead/Jerry Garcia Band overlap with songs such as "Sugaree," "They Love Each Other," and "Deal," and songs from Garcia's several solo albums, the band always showcased a wide range of American classics.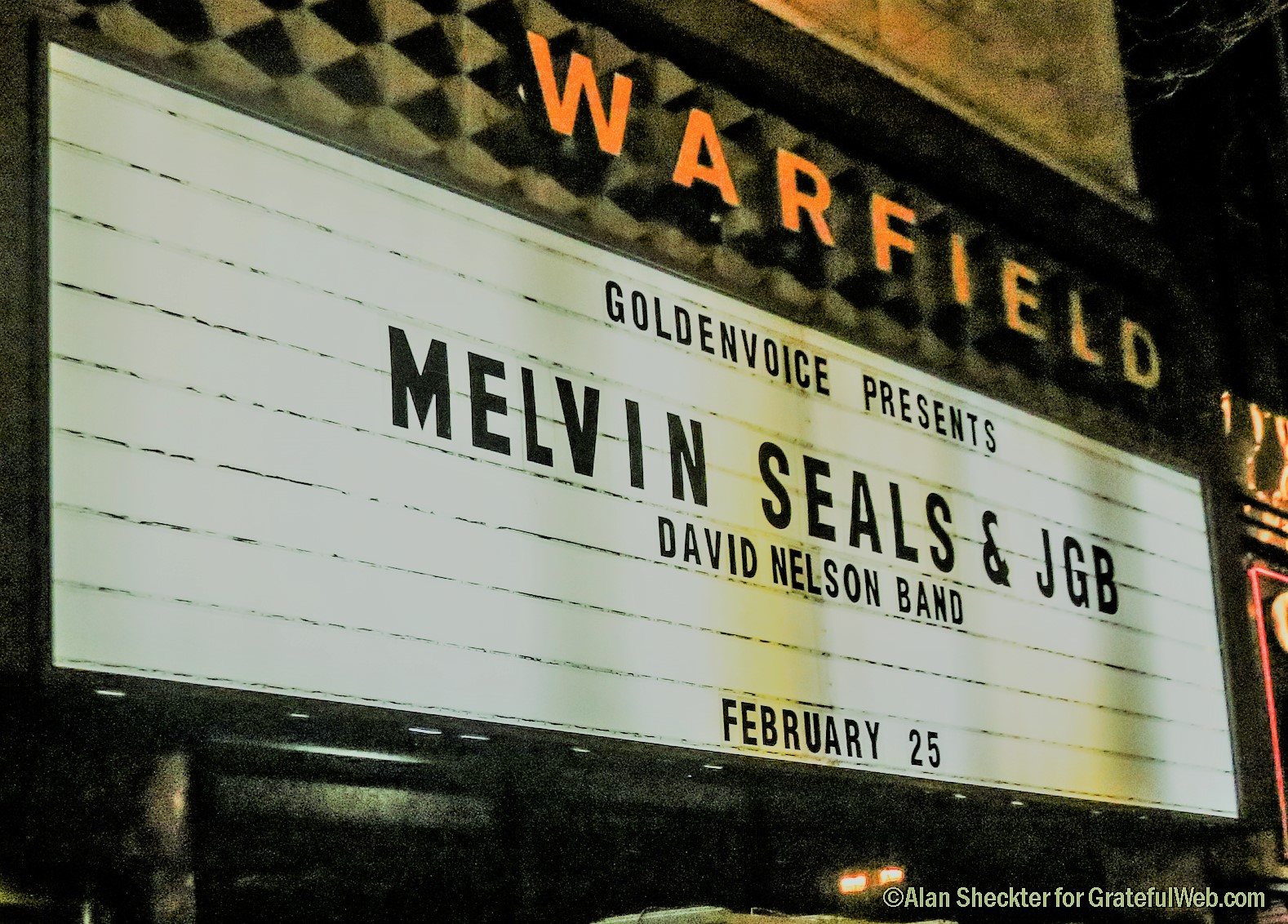 Keyboardists always played a major component in Jerry Garcia's electric-band side projects, from Merl Saunders at the beginning (as Saunders/Garcia Band and the Legion of Mary), to Nicky Hopkins, to Keith Godchaux, and then Ozzie Ahlers for a couple of years. But in 1980 Melvin Seals joined the band and meshed perfectly, with a heavy, swirling, Hammond B-3 organ that was seamlessly interlaced with Garcia's improvisational stretches.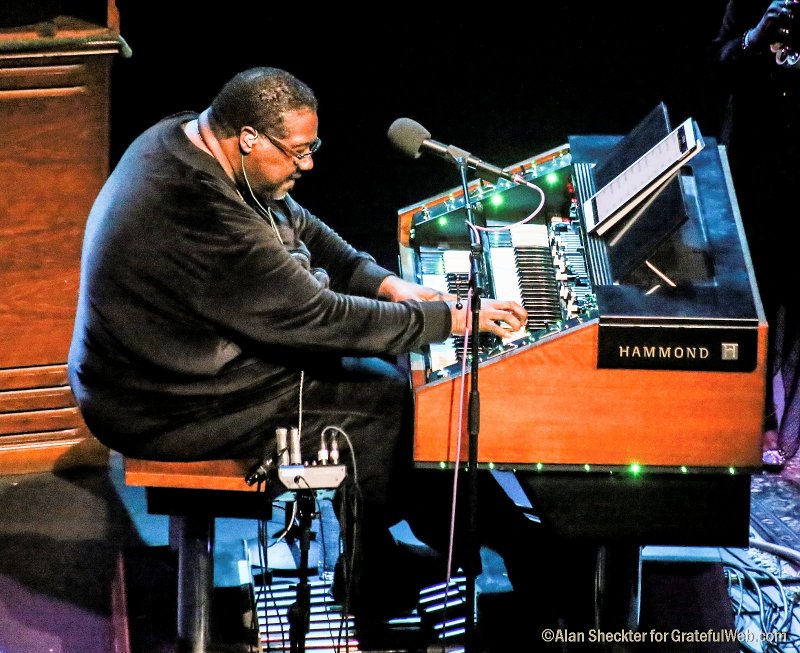 More than 35 years later, and 22 years after Garcia's passing, Seals is still at it, relying on the vast catalog of material that Garcia delivered from the stage, keeping the band's flame burning brightly with a relevance that doesn't feel like a contrived imitation.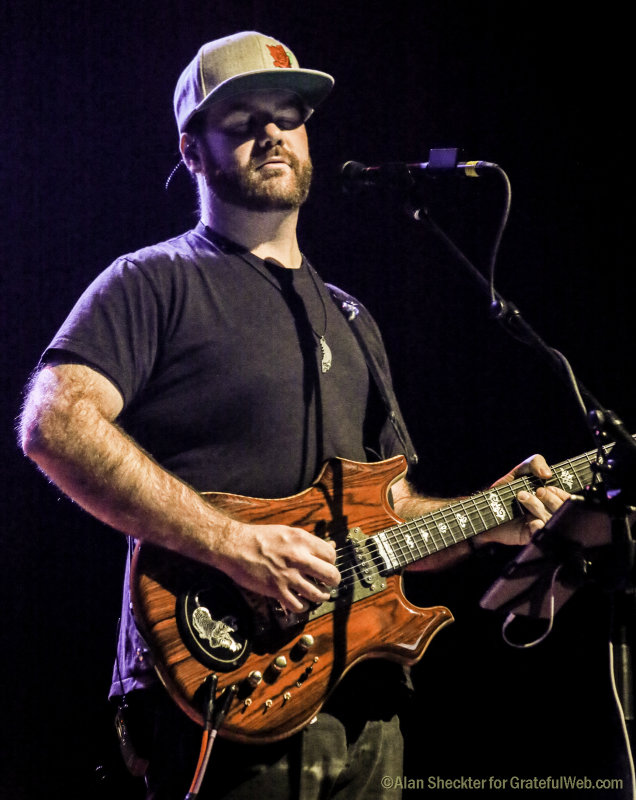 On this night Melvin Seals and JGB offered two sets, the first with their current lineup of Seals (organ), Zach Nugent (guitar/vocals), Pete Lavezzoli (drums), John-Paul McLean (bass), and Shirley Starks and Cheryl Rucker (vocals). With all songs performed in lush, stretched-out fashion, the first set included the Rolling Stones' "Let's Spend the Night Together," Jimmy Cliff's "The Harder They Come," Peter Rowan's "Mississippi Moon," Norton Buffalo's "Ain't No Bread in the Breadbox," Little Junior's Blue Flames' "Mystery Train," and Sam Cooke's "What a Wonderful Word," followed by a pleasing closing sequence of Bruce Cockburn's "Waiting for a Miracle" that segued into J.J. Cale's "After Midnight," and then flowed into an instrumental version of The Beatles' "Eleanor Rigby," which evolved back into "After Midnight."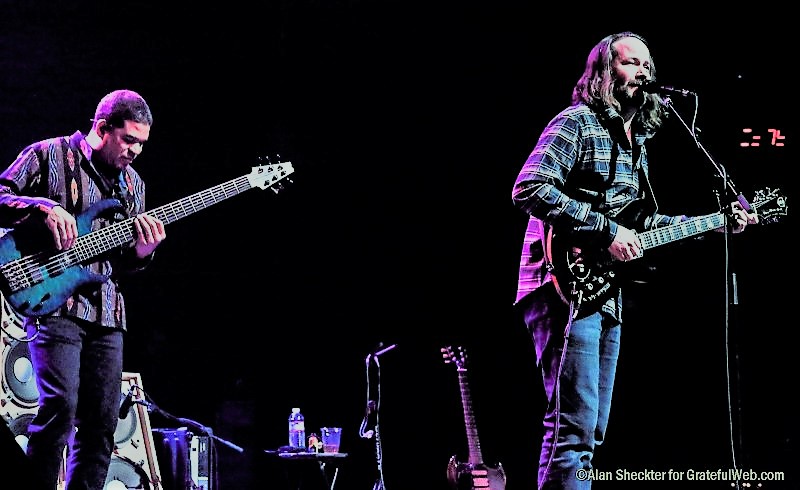 After the set break, Seals summoned the band's guests, and while the first-set band members' had greater familiarity with the material and each other, the second set, with Burbridge on bass and Allen on lead, added a little more excitement and seasoned star power, and a lot of "Stuuuuuu" calls from the crowd.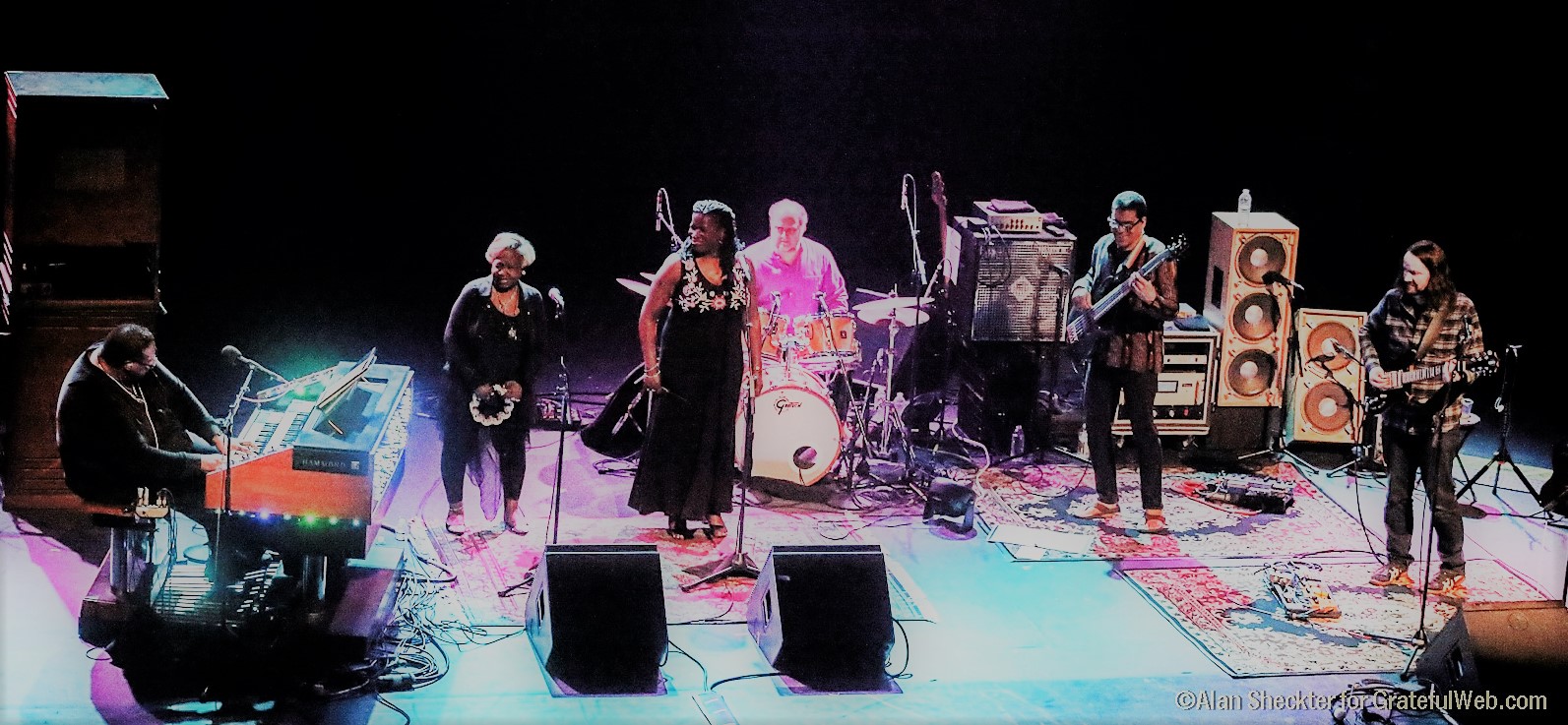 The special second set, with Allen on vocals, included versions of the following Jerry Garcia Band (and JGB) favorites: Marvin Gaye's "How Sweet It Is (To Be Loved by You)," Hunter/Garcia's "Cats Under the Stars," Eric Clapton's "Lay Down Sally," Hank Ballard's "Tore Up Over You," Garcia/Hunter's "Run for the Roses," Los Lobos' "Evangeline," Lennon/McCartney's "Dear Prudence," and Van Morrison's "And It Stoned Me." JGB's Nugent, McLean, Starks, and Rucker returned to, along with Burbridge, Allen, LaBranch and Jones, deliver a spirited night-ending encore of Hunter/Garcia's Deal.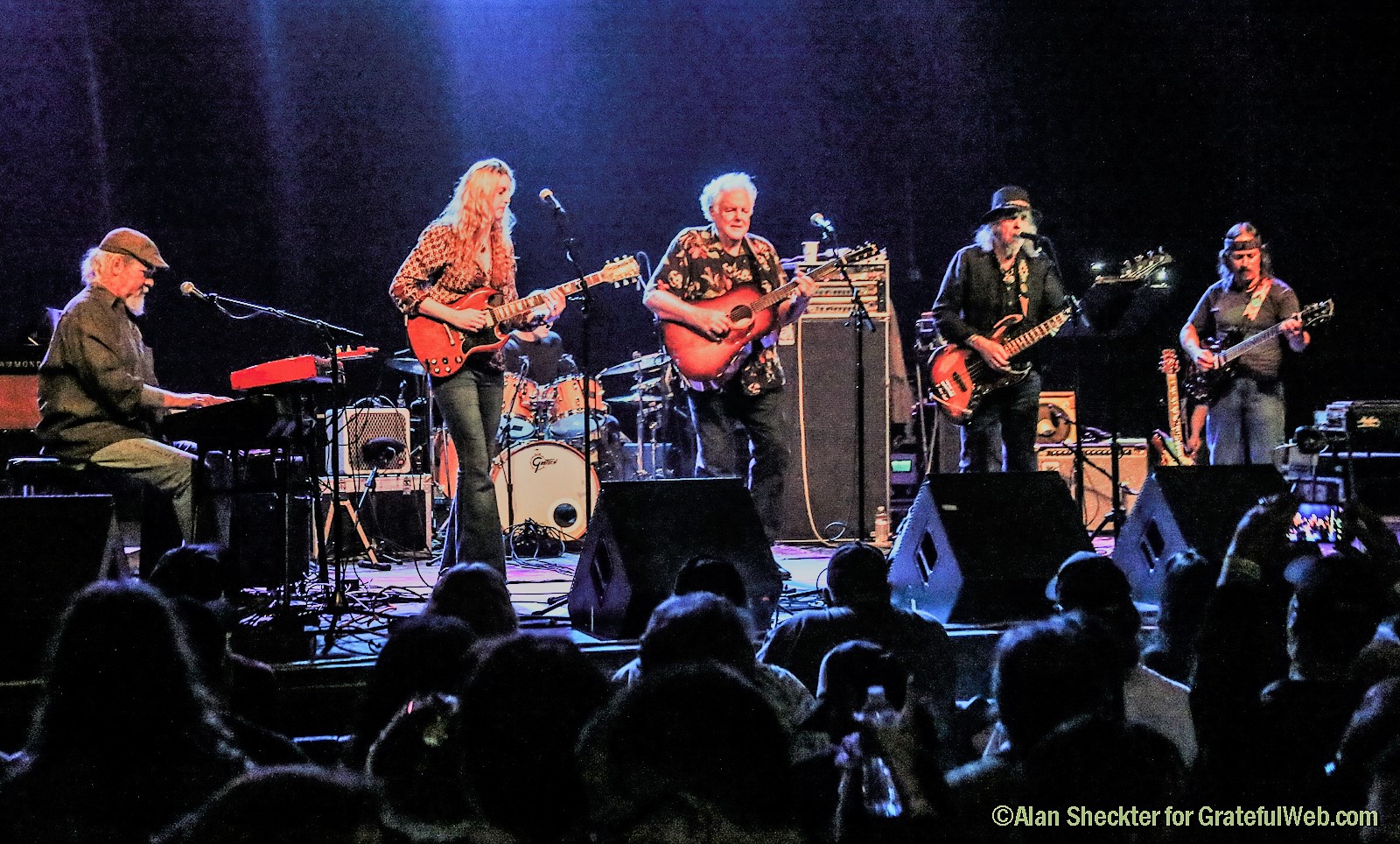 The show's opening act, the David Nelson Band, also had a couple of twists in addition to the stalwart core players of Mookie Siegel, Pete Sears, Barry Sless, and John Molo. First, the "role of David Nelson," which has been aptly filled over the past several months by Leftover Salmon's Vince Herman as Nelson recovered from shoulder surgery, was on this night fulfilled by Peter Rowan after Nelson announced days ago that he needed additional time away from the stage to concentrate on more health treatments.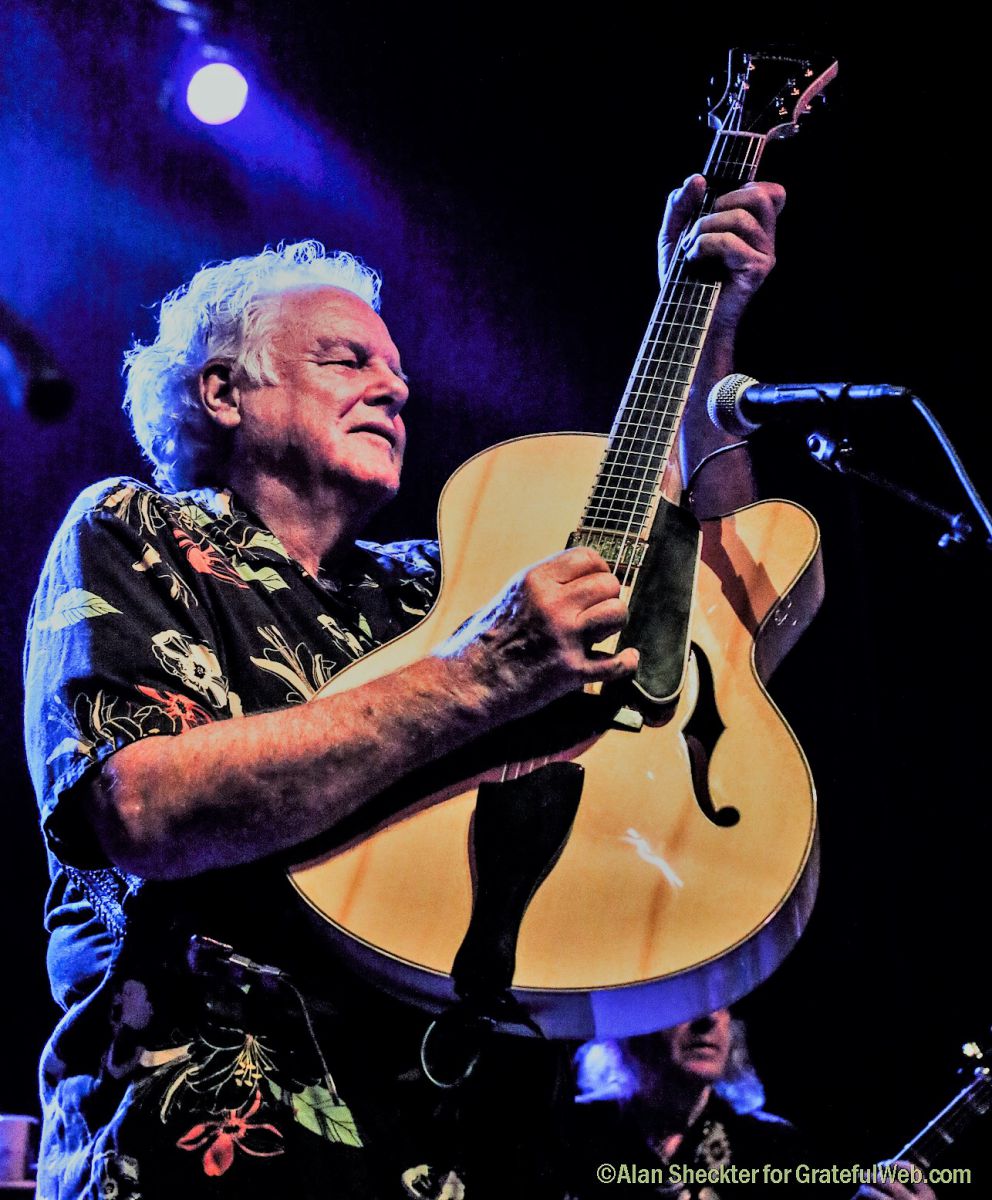 Rowan, a friend (including on record and on stage) of Nelson's for more than 45 years, is a legend for his work in Earth Opera, Sea Train, Old & in the Way, The Rowan Brothers and the Peter Rowan Bluegrass Band. In addition, blues-rockin' singer/songwriter Katie Skene, who has occasionally been adding guitar and vocals with the band as of late, sat in with the band at the Warfield.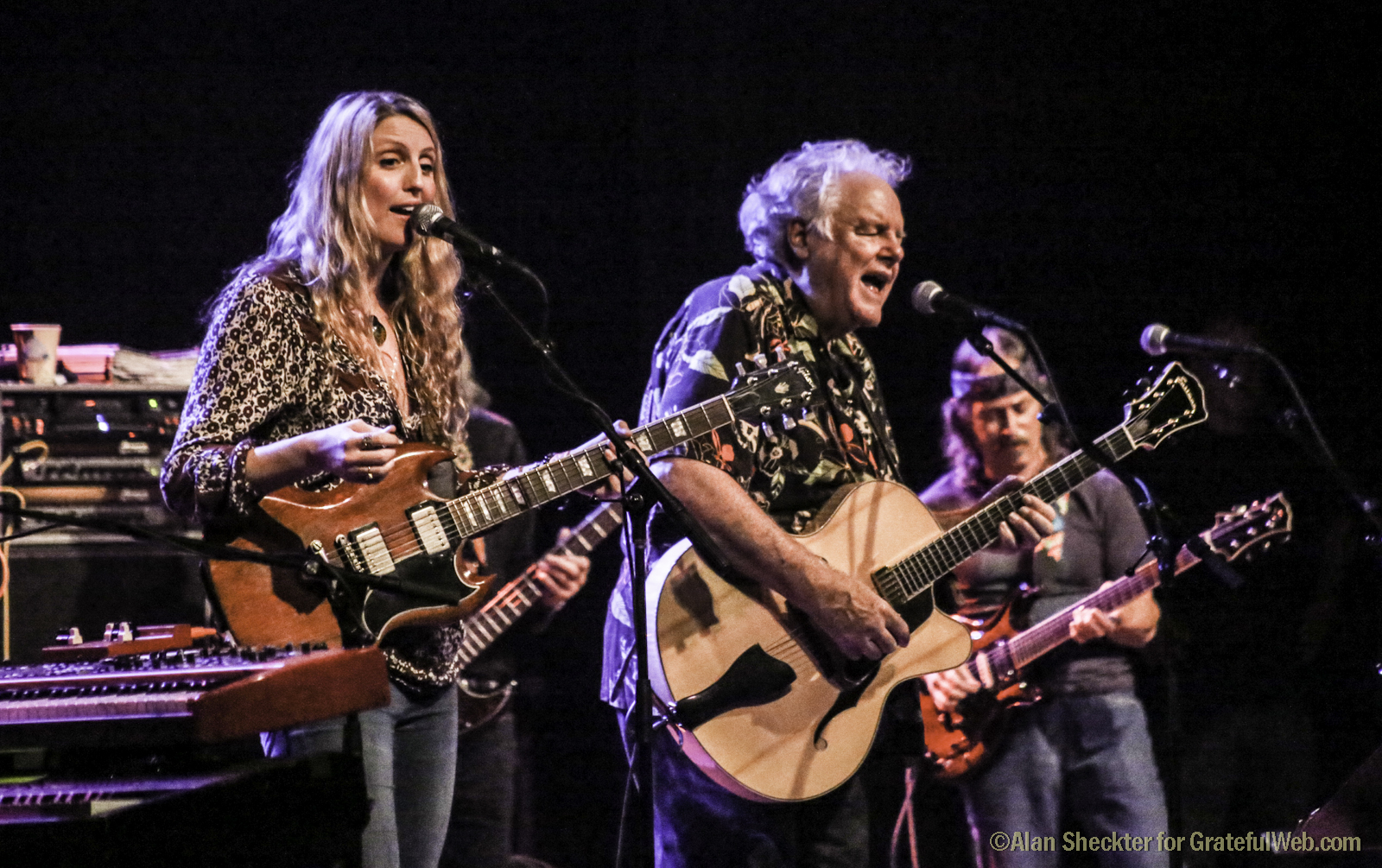 This version of the David Nelson Band dished out a great set that unfortunately seemed to go over the heads of some in the audience, who chose to chatter it up rather than watch and listen. With Rowan at the helm on lead vocals and rhythm guitar, the band offered Jimmy Rodgers' classic "Mule Skinner Blues" to open thing up. Next, was the famous weed-smoking saga that Roan wrote for the New Riders of the Purple Sage, "Panama Red," done the way Rowan has performed it of late, flowing into the traditional "Freight Train" (credited to Elizabeth Cotton more than 100 years ago), and back into "Panama Red." Next up was "Sweet Melinda", a Rowan song that has occasionally found its way onto the DNB concert stage, followed by Rowan's "Pullin' the Devil by the Tail." Sears next sang an anti-war mid-tempo song apparently called, "Hand in Hand," and Rowan followed with one of his staples, "Land of the Navajo," first recorded with Old & In the Way. Skene then led the band with her song, "To the River," and the set closed with a crowd pleasing "Iko Iko."