YarmonyGrass is excited to announce the addition of Shockenaw Mountain Boys featuring members of Railroad Earth including Tim Carbone, John Skehan, Andy Goessling and Johnny Grubb plus Allie Kral as they're the group known as 'Secret Special Guests.' No longer!
They'll be in good company too, joining an already stellar lineup with Keller Williams' Grateful Grass featuring Jeff Austin & Keith Moseley (The String Cheese Incident), The Motet, Wicked Messenger featuring Adam Aijala & Ben Kaufmann (Yonder Mountain String Band), Rising Appalachia and the annual favorite late-night Joint Set - an impromptu collaboration of festival performers led by The String Cheese Incident's Bill Nershi.
Additionally, YarmonyGrass has revealed the Gravity Lounge, an interactive performance space for over a dozen diverse workshops.   Workshop experiences of varied focus such as yoga, drumming, song, dance, permaculture, meditation and much more add fuel to your day to get you moving and energized for the night.  Complete details on each workshop and their related hosts are available at http://www.yarmonygrass.com/gravity-lounge.
YarmonyGrass 2014 Complete Lineup:
Grateful Grass Featuring Keller Williams, Jeff Austin & Keith Moseley
Friday Night Funk Revival Featuring The Motet
Bill Nershi - Joint Set + Solo
Wicked Messenger Featuring Ben Kaufmann, Adam Aijala, Darol Anger & John Frazier
Rising Appalachia 
Shockenaw Mountain Boys Featuring Railroad Earth's Tim Carbone, John Skehan, Andy Goessling, John Grubb Plus Allie Kral 
Roosevelt Collier's Colorado Get-Down Featuring Andy Thorn, Dave Watts, Joey Porter, Garrett Sayers & Tyler Grant
YarmonyGrass All Stars
The Drunken Hearts
Tumbleweed Wanderers
Musketeer Gripweed
Judah & The Lion
Swear and Shake
Gipsy Moon
SHEL
Coral Creek String Band
Wichita Run
Kevin Watson 
Caribou Mountain Collective
 
More than just a music festival, YarmonyGrass is held along the Colorado River with numerous activities. This year's event is centered at Rancho Del Rio, offering attendees the ideal opportunity to immerse themselves and explore their surroundings via raft, stand-up paddleboard, kayak, bike and hiking trails.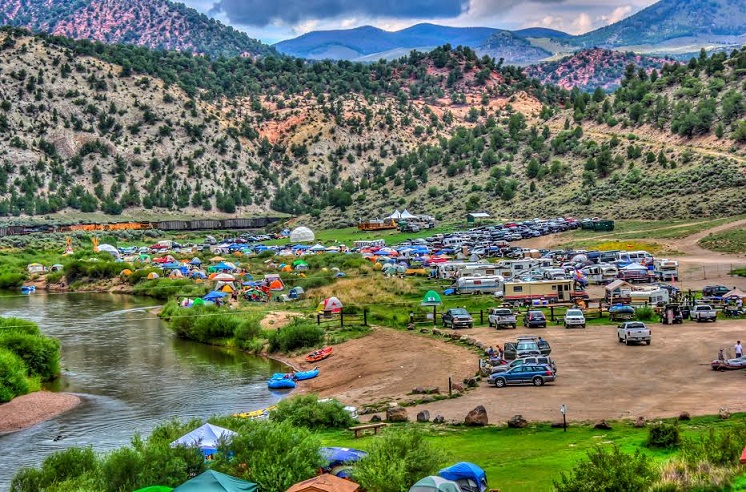 For complete ticketing and lineup information, check out the official YarmonyGrass website at http://www.YarmonyGrass.com/ and for up-to-date news and breaking announcements, "like" YarmonyGrass at https://www.facebook.com/YarmonyGrass