I'm not a fan of Thanksgiving. I like being with family, the time off from work and of course all the decadent trimmings, but sadly it now signifies personal tragedy. Even the weeks heading towards Turkey Day causes debilitating anxiety. (Try not to die on a major holiday. It makes the healing process more arduous.) This year, due to the pandemic, my emotional state is much worse. I will be home instead of trying to enjoy a little vacation get-a-way to distract from the nightmare that transpired. Avoiding the day and skipping straight to Christmas never seemed like a possibility. Thank goodness for Michael Falzarano, guitarist, singer and songwriter, best known for his years with Hot Tuna as well as New Riders of the Purple Sage and his new album, "A Kaleidoscope Christmas." It allowed me to ignore the negativity that surrounds the end of November and focus on the winter celebrations which brings round the clock, festive, Hallmark Channel programming, chocolate treats, Starbucks cups that somehow make the coffee taste better, presents but most importantly Falzarano's jubilant and creative Christmas music.
I've always adored Christmas songs. I especially like when renowned artists develop holiday albums. It demonstrates they aren't pretentious, but rather have a playful perspective appealing to a cross section of generations. Falzarano's twelve tunes build upon the genres of blues, country rock, boogie woogie and improvisation jams making the music familiar but still uniquely his. "Jingle Bells Jam" is a classic but the organ and guitar solos provide a splendid spin. The organ is reminiscent of The Doors "Light My Fire" and The Animals "House of the Rising Sun" while sounds of Muddy Waters and Chuck Berry are alive in the guitar solo. Stoners can replace "I Want a Hippopotamus for Christmas" with Falzarano's "4:20, 12/24." The lyrics are fantastic and can be used as the excuse to get out of your awkward friend's grueling party. "Well it's Christmas Eve and I smoked more weed than I should have. I'm so stoned I can't find the door. So, I guess I'll just sit here on the sofa, kick back, smoke a little more." The modern, honky-tonk feel of "It's A God Almighty World" conjures images of a Texan, hole-in-the wall with very little to appreciate aesthetically except for the taxidermy beasts and overly sexualized posters of bikini clad women. During the Christmas season Falzarano's holiday tune will play as patrons unspool their troubled minds with cheap beers, pursue one-night romances and dance drunkenly, their feet noticeably sticking to the wood plank floor. Music often focuses on lost or distanced love. Although Christmas is supposed to be, "The Most Wonderful Time of Year," some of the most beloved standards center on this not so happy theme. "Christmas Blues" in its sincerity and musical prowess can join a list of holiday favorites like "Blue Christmas" or "Bells Will Be Ringing." The eleventh track, "Boogie Woogie Christmas" is fun from its onset. The instrumentals are swingy with the echoing chorus reminding me of the bands that played every Tuesday night at The Derby. I would spend over an hour crisscrossing the city after a long day working, momentarily watching in glee as the floor filled up before being taken by the hand, escorted to a spot for lively lifts, flirtatious flips and tantalizing twirls.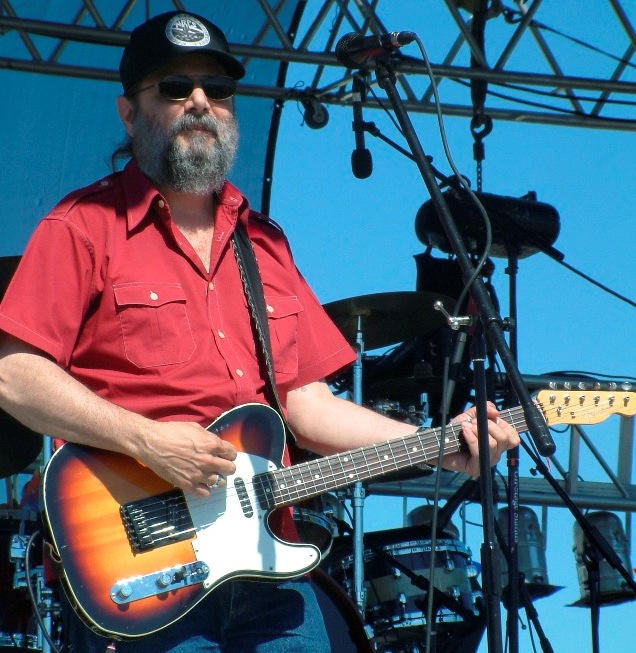 Michael Falzarano's "A Kaleidoscope Christmas" was a gift, catapulting me into the season two weeks earlier than normal. It wasn't the present I asked for or even thought I wanted. Sometimes the best gifts just fall into your lap. Merry, early Christmas!