Michael Franti has a peaceful power to his message through music and his actions as a humanitarian and all-around caring human are ambitious, motivating and full of love. Franti is at the forefront of many musical and humane endeavours. He is the creator, spiritual leader, and lead vocalist of the band Spearhead. The band presents a unique blend of hip-hop, funk, rock, reggae, folk, jam and whatever else they feel like throwing at you on any given night. This collaboration of musicians is a blessing to your ears, mind and soul. Franti is an outspoken supporter of many different topics and issues on the planet. He uses his inner human qualities, notoriety and undeniable talent to bring truth and awareness to topics ranging from peace in the middle east to social injustice issues worldwide. His advocacy and cultural responsibility are hero level. He is a man of truth, honor and compassion. Personally, I have met him on a few occasions and he is the most engaging person I have ever met.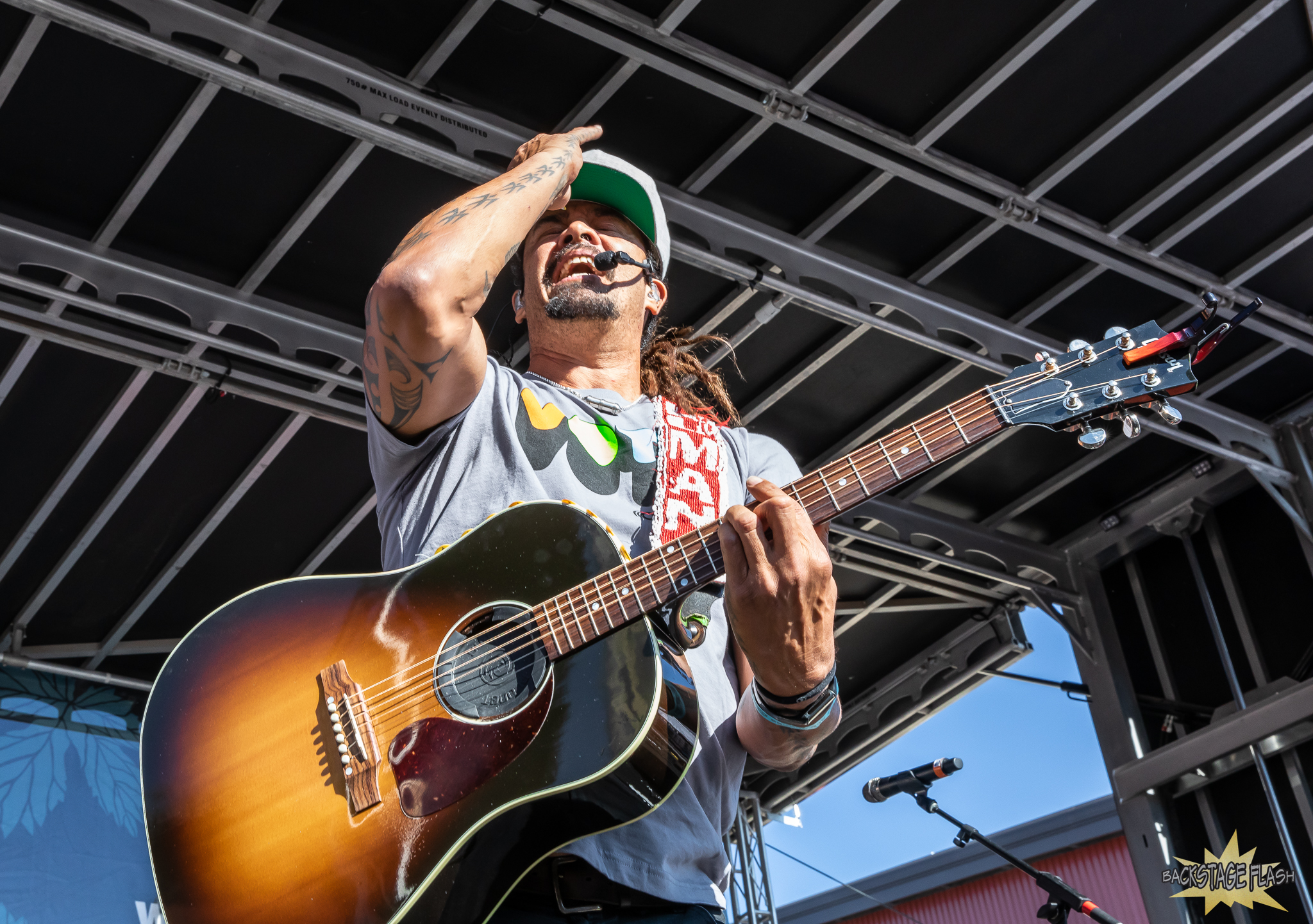 Born on April 21st, 1966 in Oakland, California, Franti has a mixed-race heritage and his mother Mary Lofy felt her racist family would not accept him, so she put him up for adoption. He was adopted by Carol Wisti and Charles Franti, a Finnish American couple in Oakland. Charles Franti was a professor in the department of epidemiology at UC Davis School of Veterinary Medicine, he passed away in 2003. Franti has four adoptive siblings Rebecca, Sara, Dan and Matthew. He attended his grade nine school year at Highland Junior High School in Edmonton, Alberta. He then attended Davis Senior High School and the University of San Francisco on a full basketball scholarship.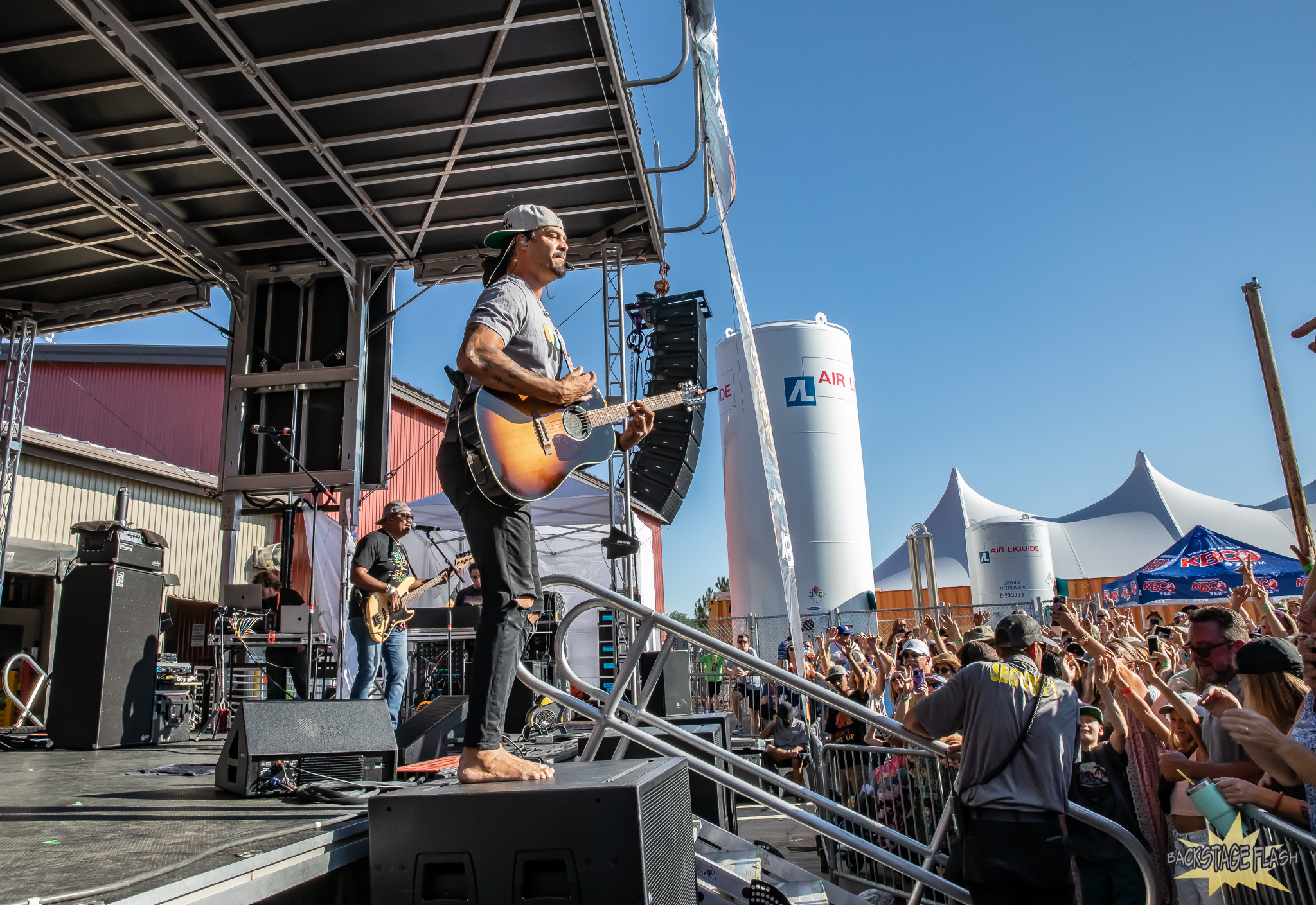 Michael met a priest during his school years who taught him how to tell stories with pen and paper. Franti's love for writing led him to writing poetry and his awareness and love of words have defined his spirit. He soon bought a bass guitar and from there his musical journey began. Franti was inspired by music he heard on the college radio station KUSF. In 1986 he became part of the industrial punk/spoken word band The Beatnigs. From here Michael's adventure grew and grew into astonishing compassionate creativity that firmly rests in his heart. We are blessed with his generosity, introspective expression and mindful knowledge that he chooses to share with the world.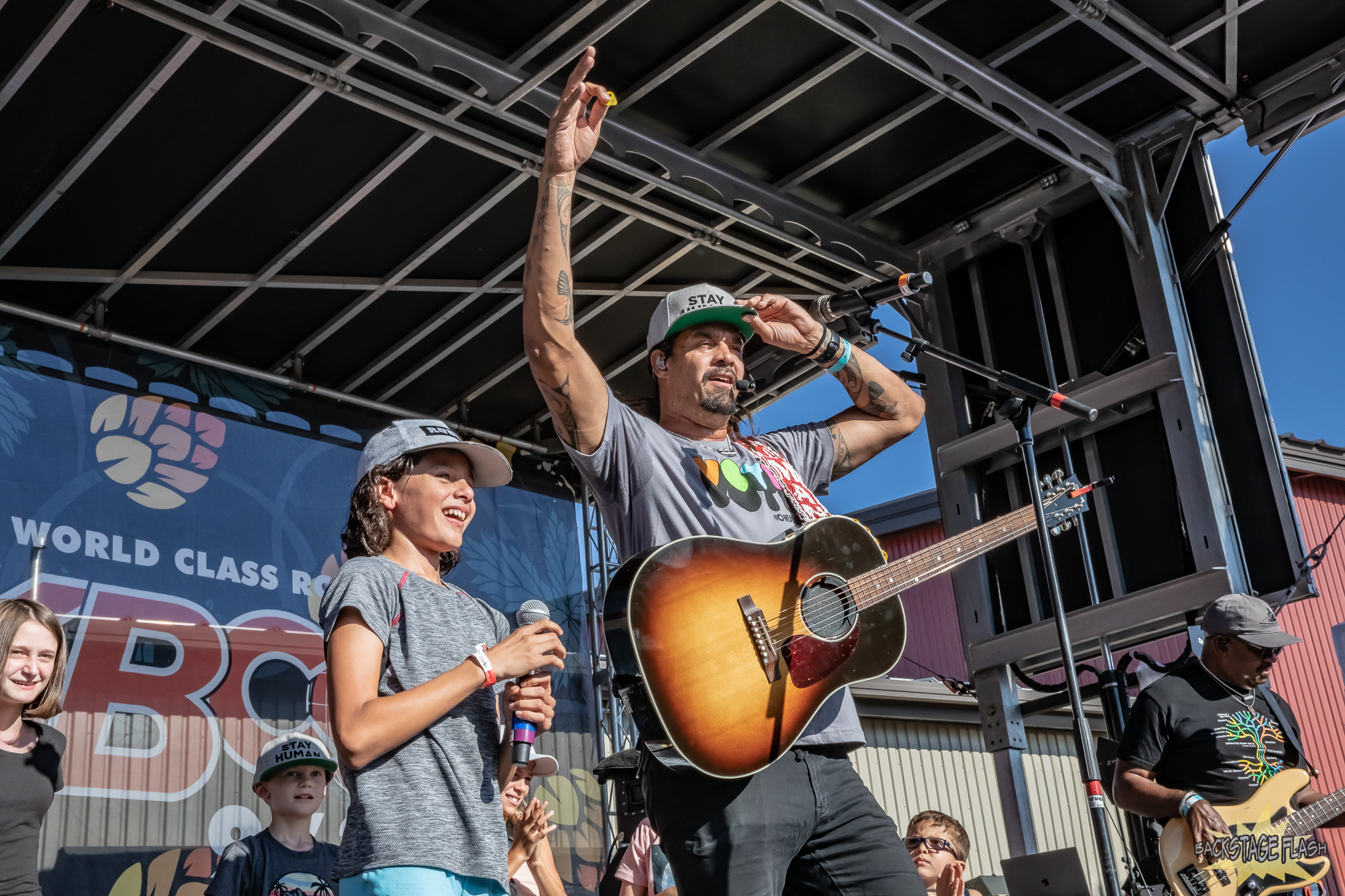 Colorado's KBCO 97.3 FM and Breckenridge Brewery are a Tour de Force in bringing live music to the people of Colorado. They are both purveyors of good vibes, great beer and amazing live music. Yesterday at Breckenridge Brewery in Littleton, Colorado the pairing between amazing music, cold beer and good people were all on tap. The brewery campus in Littleton is well laid out with plenty of room for plenty of people. The sold-out event was just another reason to live and love the Colorado music scene. It's kind of mind blowing that this state has so many incredible musicians living here and the many that don't always include Colorado on their tour routing. It's truly a blessing being a resident of such a remarkable musical market.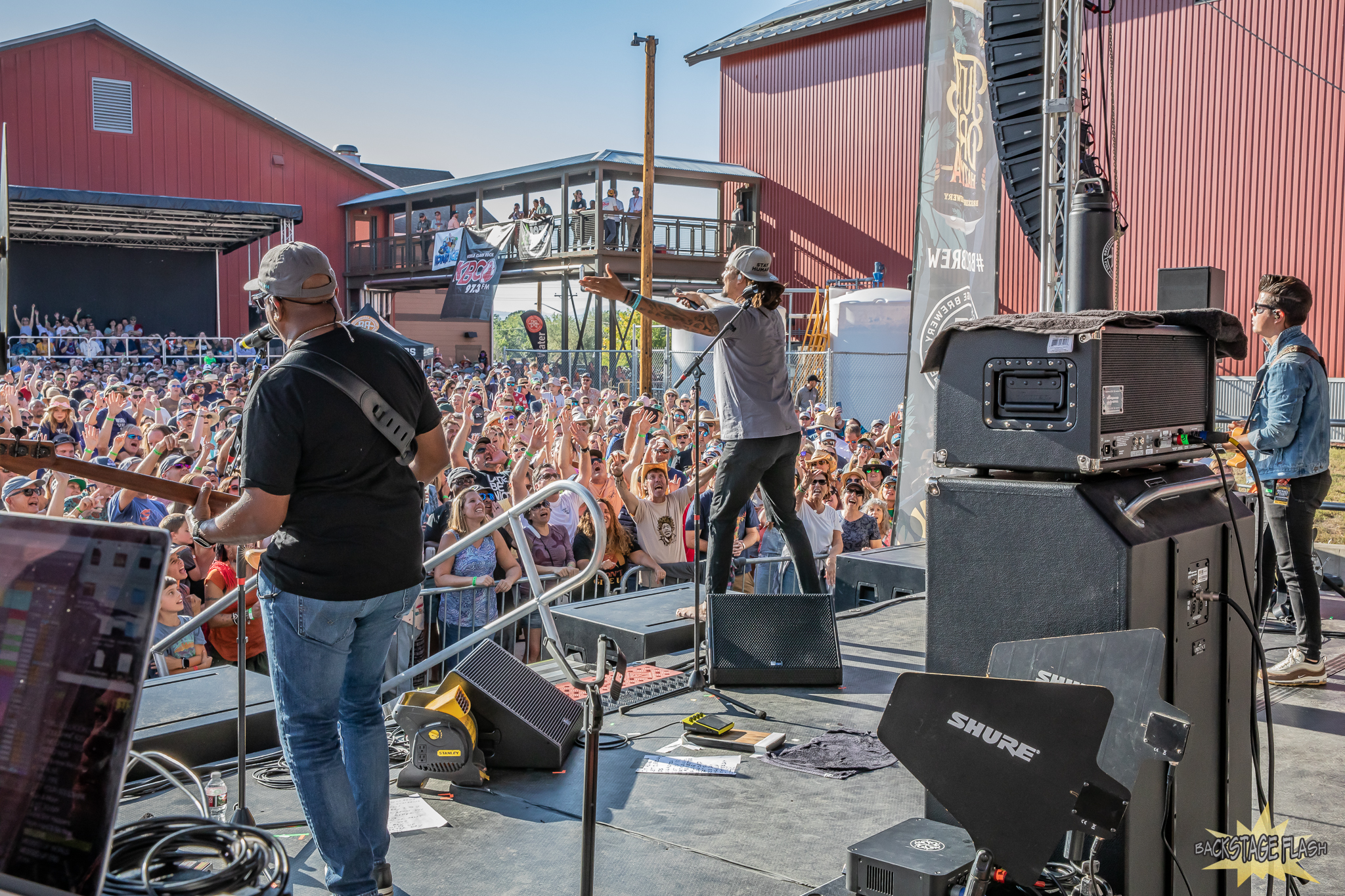 Yesterday the powers that be brought Michael Franti and Friends to the main stage for a benefit show. The trio consisting of Michael Franti, on guitar and vocals, Carl Young on bass and vocals and Claudio Urdaneta on guitar, and along with some very tasty pre-recorded drum tracks the three men lit the place on fire. Michael's energy, love and willingness to completely submerge himself in audience participation is overwhelmingly cool and fun for everyone. By the second song he and his microphone took a trip into the packed concert bowl to sing and dance with the fans. The people went nuts as Michael covered a lot of ground, his six-foot six stature rises above the crowd so he is pretty easy to spot as he weaves amongst fans.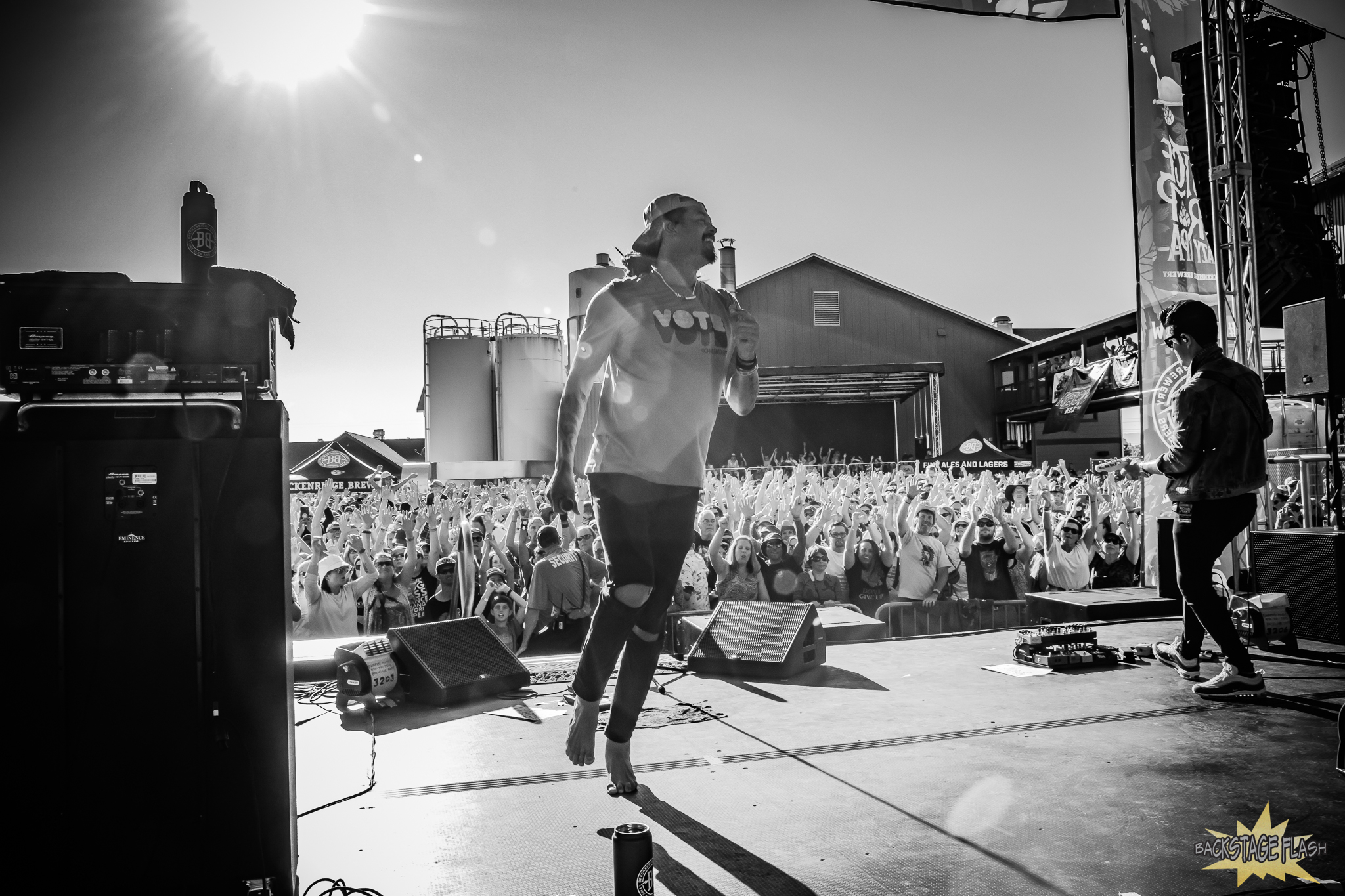 The trio played music from different times in Michael's musical career. They opened the set with I am Alive and the energy was already at boiling point. Let Your Soul Shine was next followed by The Sound of Sunshine. Michael encouraged several children from the audience to come up and help him sing on that number. The kids were ecstatic about the whole situation. The set was stacked with familiar songs and some new material as well. The band sounded tour tight and the crowd was just digging the energy and love Michael and his bandmates were dropping on their sunbaked souls. The band has a great relationship on and off stage and it really shines through the music as they are having so much fun and the vibe is simply infectious. Michael has the ability to get five thousand people who have never met to hug and love one another. He is a peaceful loving soulful person, with lots to say and play. We are grateful to have Franti in our fold. Ticket proceeds benefit the Do It For Love Foundation. This charity was chosen by Michael Franti.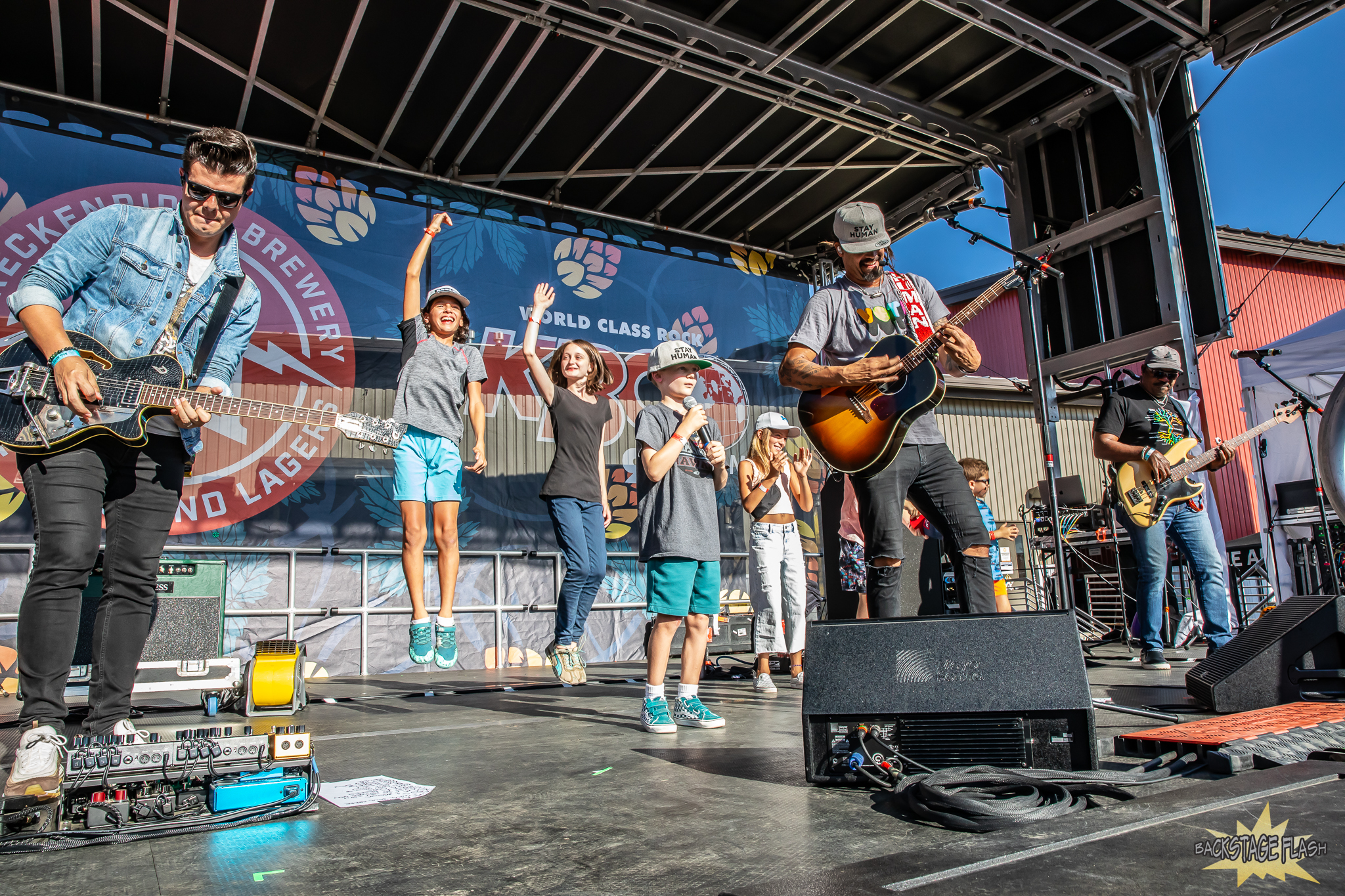 Seeing Michael Franti in this stripped back band variation was a very intimate feeling with the same high energy, charisma and personal interaction he delivers when he performs with his larger band Spearhead. I would highly recommend seeing Michael Franti in either format as his message, music and mindful respect for people and the planet are always front and center.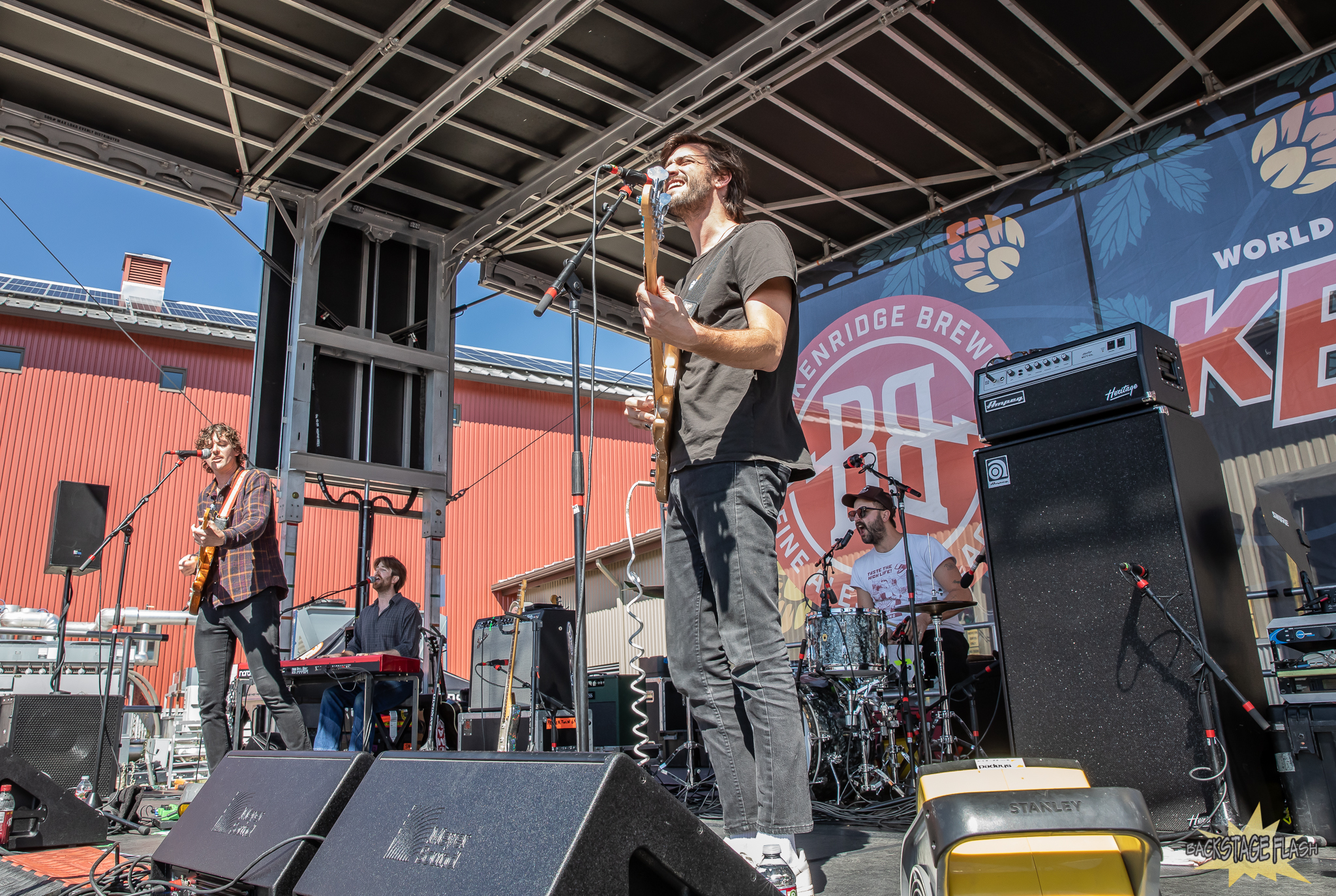 Michael Franti and Friends were stage supported by HoundMouth and Stephen Sanchez. Both bands played an array of contemporary, alternative rock music. They both displayed great energy and played their hearts out for the large crowd in front of them. They definitely captured new fans and we are excited to see more of the bands very soon.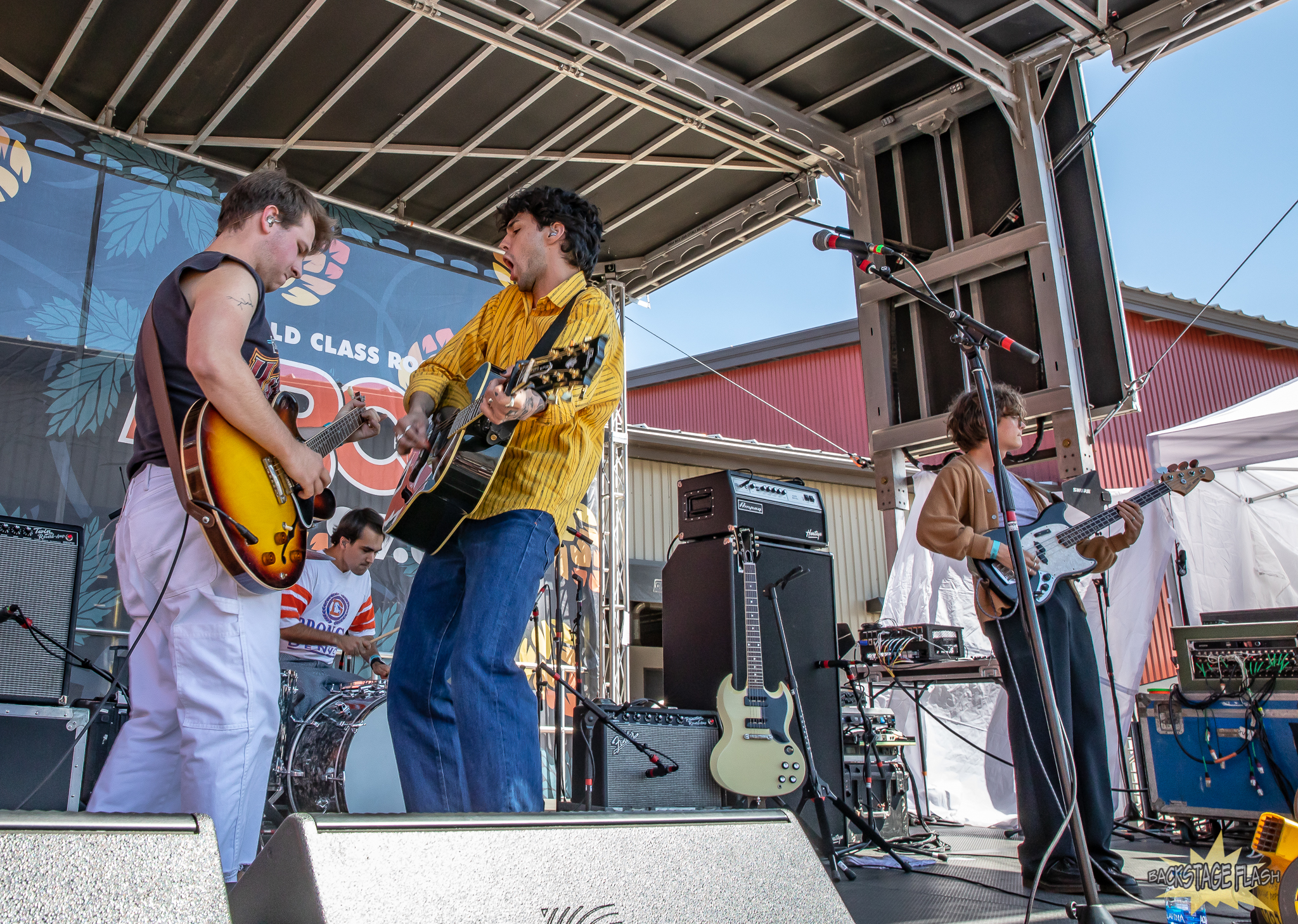 Thanks to the fine folks at KBCO 97.3, Breckenridge Brewery, Praytell Agency, and Shaped Music for providing great sound and general coolness to the whole situation. Special thanks to my main man Dom, you're the best!