In February, Free Dirt Records announced new supergroup Mighty Poplar and sent shock waves of excitement throughout the acoustic world. Composed from the camps of Watchhouse, Leftover Salmon, The Punch Brothers, and Billy Strings, the bluegrass community got the goosebumps not only from the proclamation of a new album full of ear candy, but also a subsequent tour. Stacked with a recording lineup of incredible talent, including mandolinist Andrew Marlin, Noam Pikelny on banjo, Greg Garrison handling bass duties, Chris Eldridge on guitar, and finally violinist Alex Hargreaves, many placed their pre-order and set the date to catch what would certainly be a phenomenal night of skill, talent, and exploration.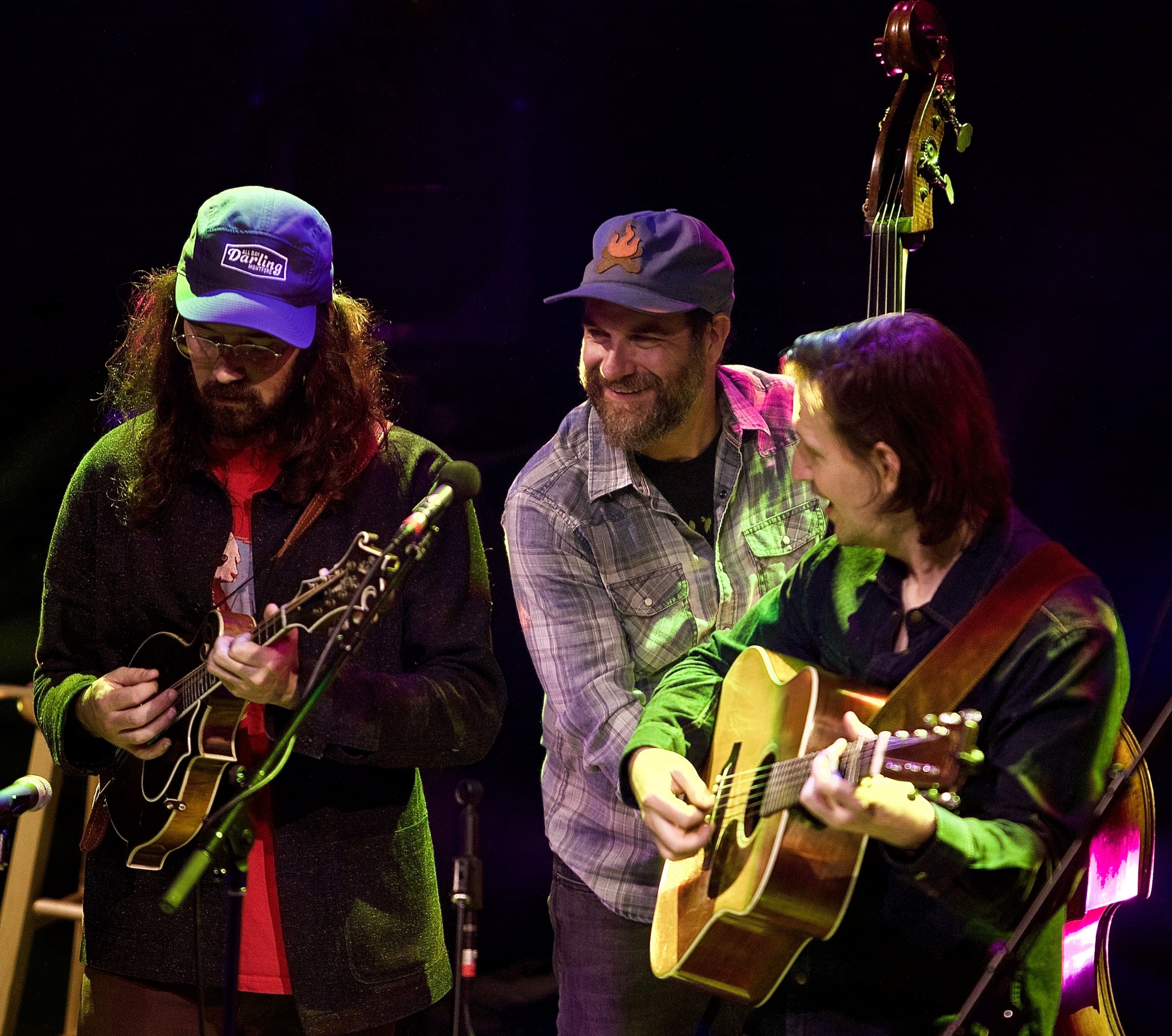 Last week, Colorado once again had the privilege of being the debut state for the latest and greatest bluegrass dream-come-true in the unveiling of Mighty Poplar's live performance and, with the album well in hand since its March release date, it was no surprise to see lines forming early at each of its lucky venues. With a total of four shows between three cities, including their debut in Boulder, a second in Fort Collins, and a final double header at Globe Hall in Denver, this group got things started in all the right ways, and as it often is when you are Mile High, magic and a little something extra came with the already elevated expectations of this stringed aggregate. This noted difference came in the form of not one, but two fiddle players, as the talented John Mailander of Bruce Hornsby's Noise Makers would also share the Centennial State stages with Hargreaves, before taking over the rest of the tour in lieu of Hargreaves prior commitments.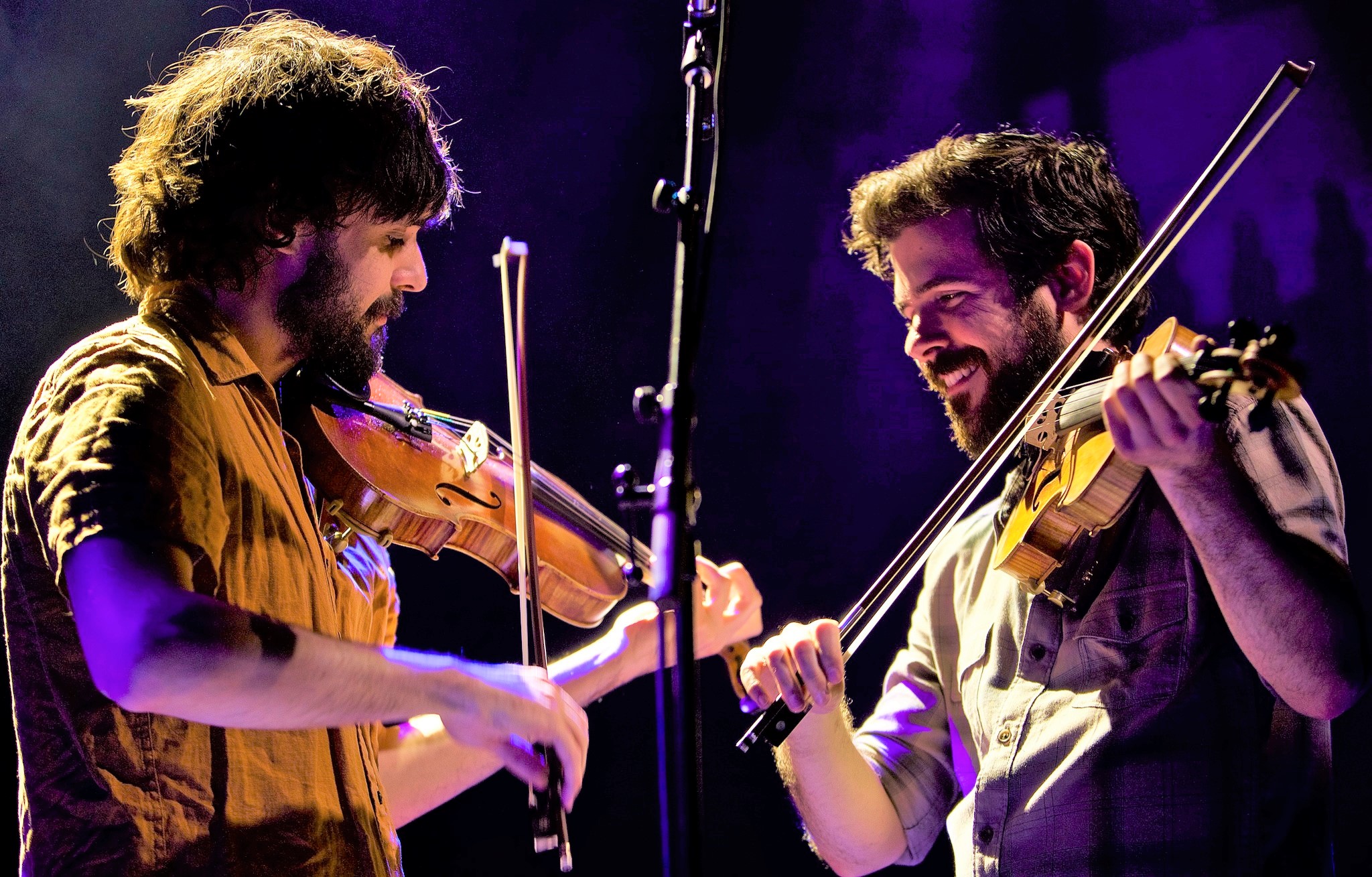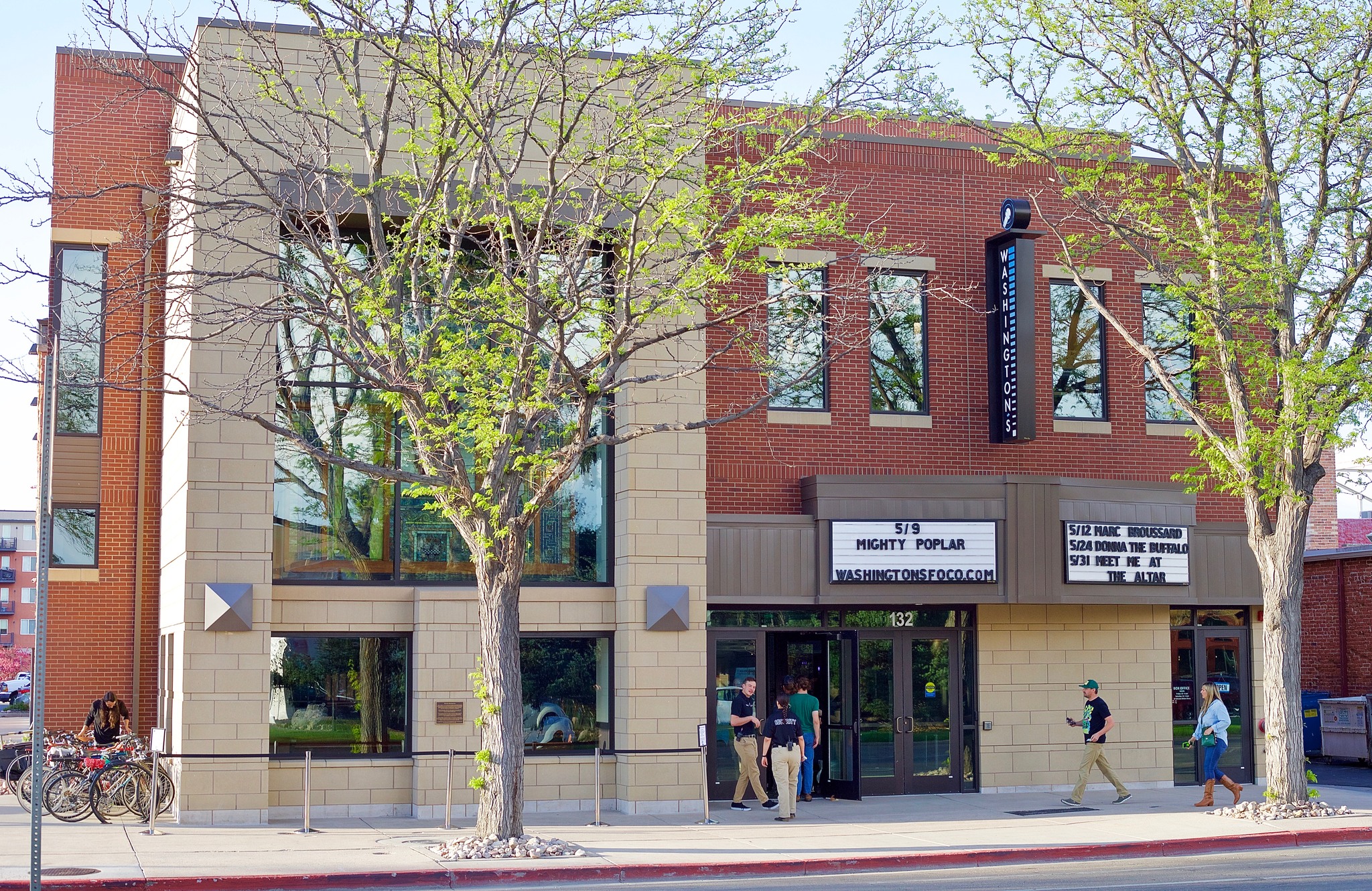 Last Tuesday night, Fort Collins' premier venue Washington's facilitated its usual great vibe for a near capacity crowd and although not quite full, the extra breathing room was appreciated and afforded those in attendance the opportunity to dance and enjoy the moment without feeling constricted. From security to management to the production team, this dive bar turned stellar diva continues to bring great music and great audiences together for FOCO.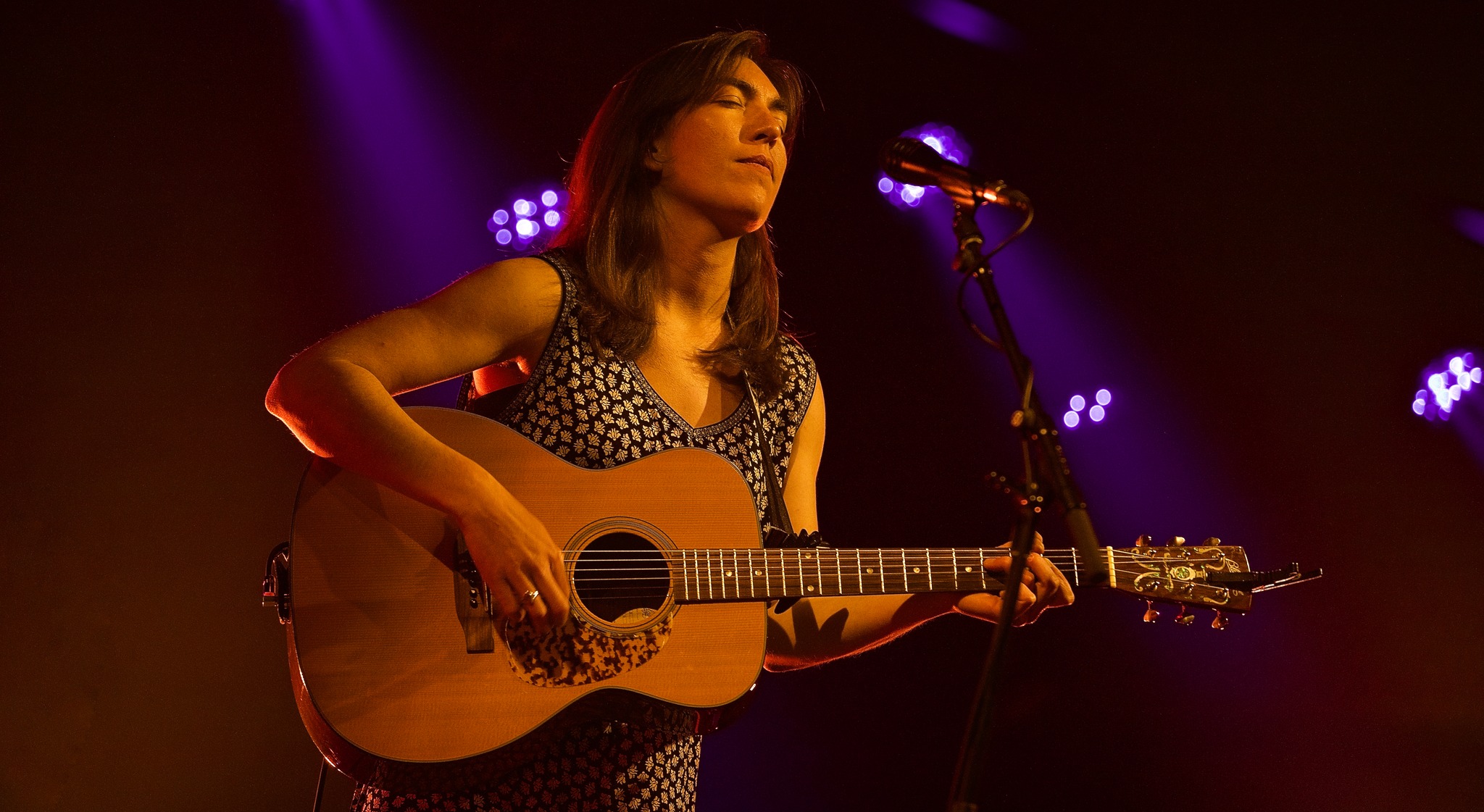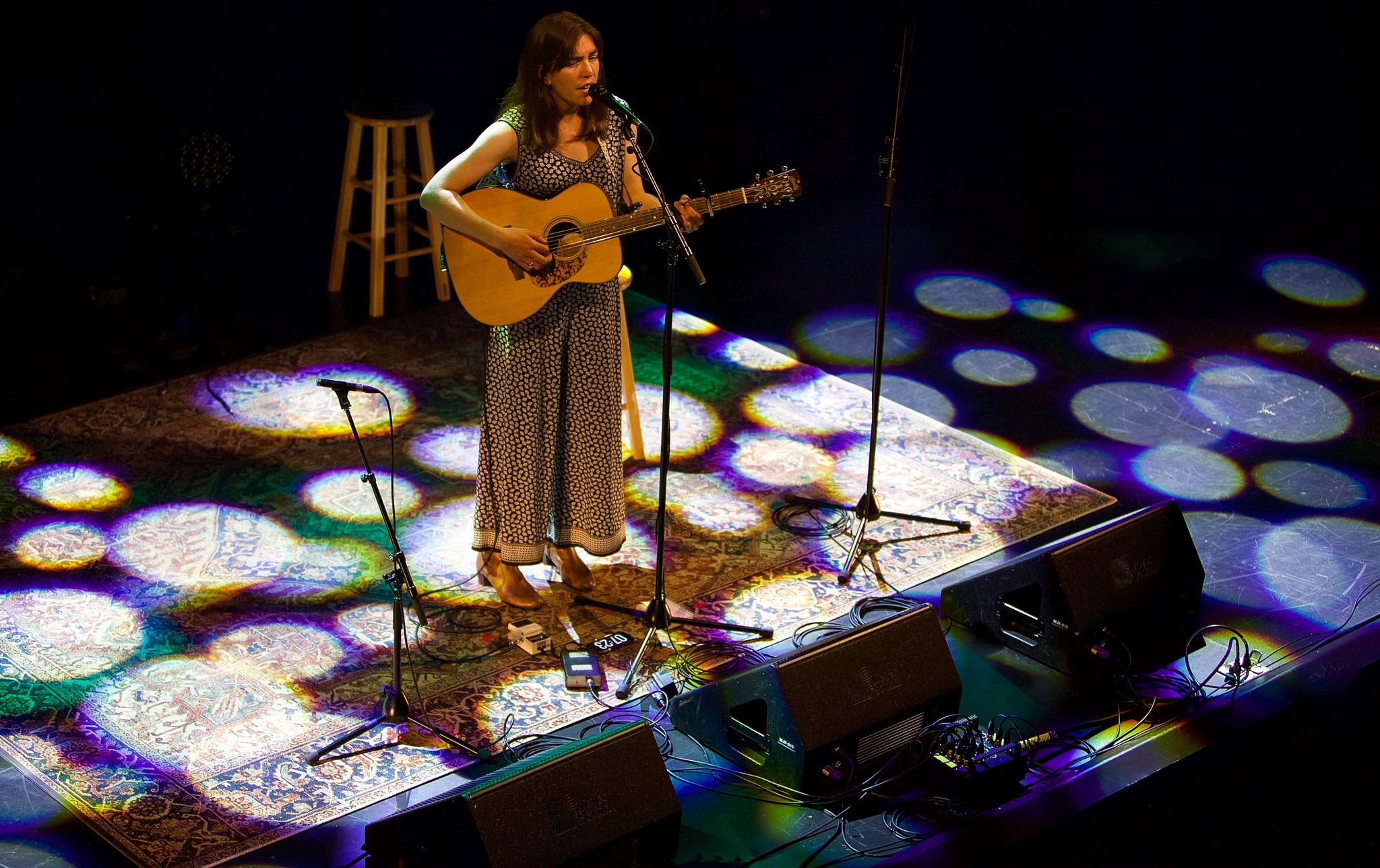 With a hard curfew, things got going right on time with the powerhouse solo talent of Maya De Vitry. Brandishing an acoustic guitar and a set of pipes that delivered well-crafted lyrics in a way that will not soon be forgotten, this one woman show proved you don't have to have a full band to capture the attention of everyone in the room. Flushed with stories in between tunes and songs telling their own tales, De Vitry's delivery felt so natural and virile, bubbling over with honesty and perspective, that unlike many other openers, you could hear a pin drop as everyone was pulled into her world. Although a founding member of the critically acclaimed band The Stray Birds, De Vitry leaned on her own to curate a setlist that was all her, with the lone exception of the closer "Best Medicine". Throughout her time, she shared written and harmonic fragments of her soul from each of her three solo full-length releases that she has turned out since 2020. Although her set only lasted thirty minutes, De Vitry was able to pack in 7 songs and made that half hour seem so much longer than it was. Opening with "Taking Up Rock and Roll", she thanked the audience at its closing and expressed how happy she was to be playing alongside Mighty Poplar at the beginning of their new journey. Her delight spilled over into her reflective piece of youth, "Where I First Loved Singing", preempted by visions of sitting around campfires in Pennsylvania and falling in love with the muse of music. "How Do I Get to the Morning" was followed with a story of uncertainty on a treacherous hike in Hawaii, a tipping point for the author in which she was lifted by that idea that if it all came to an end, how much of her life would have been wasted on the endless fret and lethargy of repetition and distraction, a fork in the proverbial road that not only inspired the song, but by her own admission, inspires her moves daily to live in the moment, not rested in the laurels. "Stacy In Her Wedding Dress" was a song about a former Starbuck's co-worker, who had reported to the author that her favorite piece of wardrobe was her wedding dress, driving Stacy to wear it often and while doing mundane house chores because it made her feel so good. "Dogs Run On" and the aforementioned "Best Medicine" closed out the set and with the final notes, it was easy to hear that the crowd would have taken more had it been given.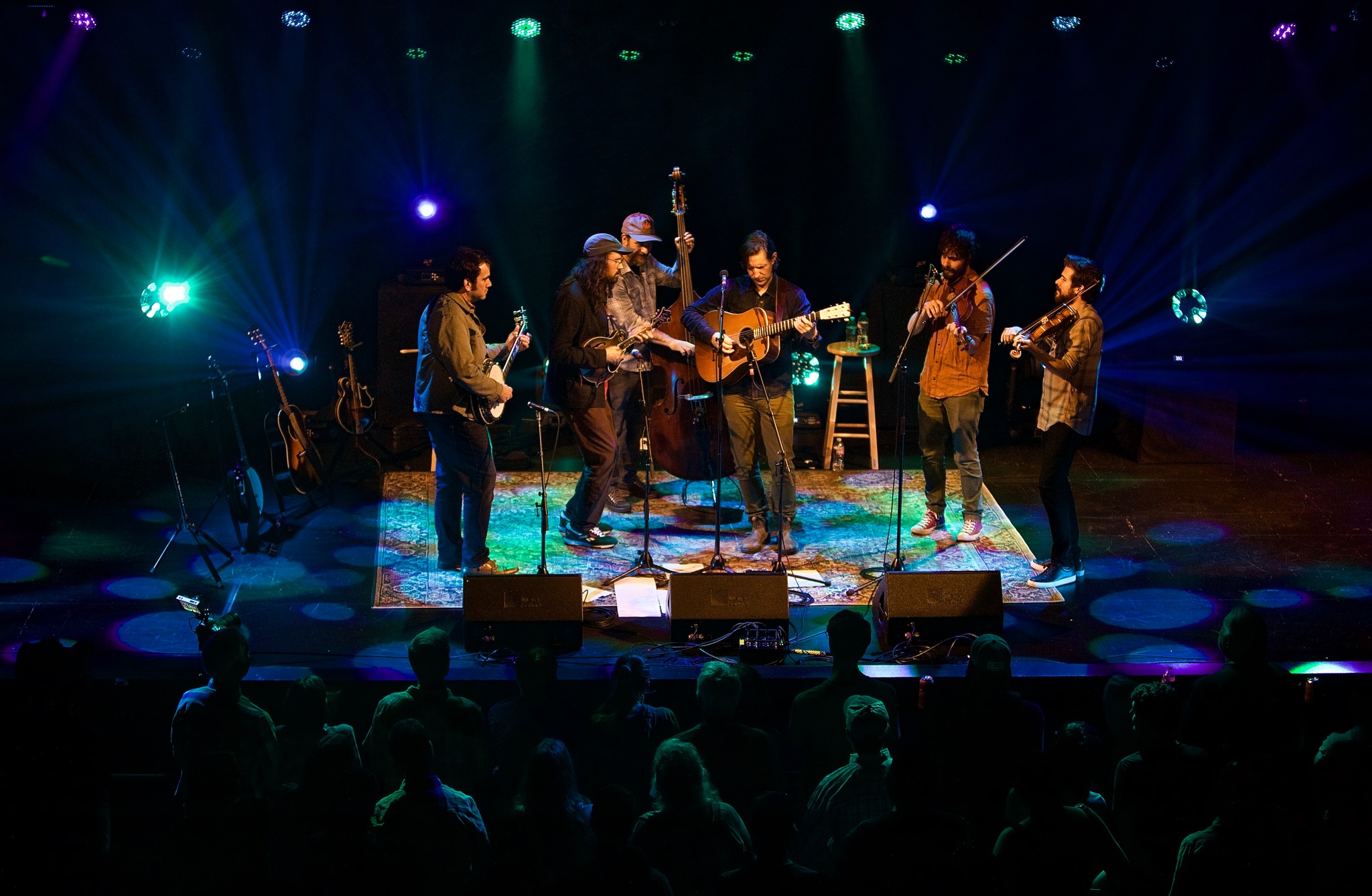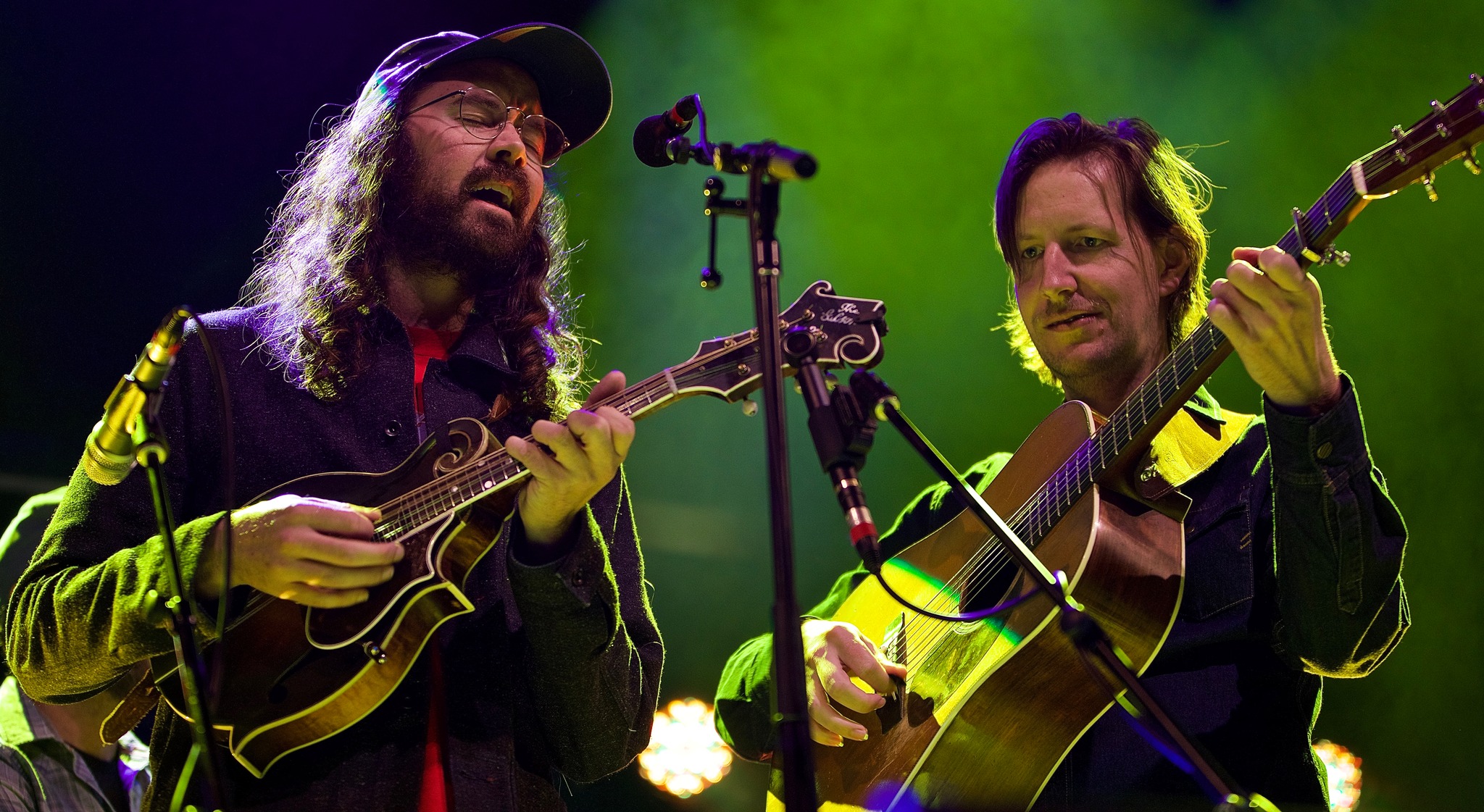 With a short break and nearly everyone present who had planned on being in the great hall of Washington's, the house lights dropped, setting off anticipatory cheers from floor to balcony. The six players walked on, smiling at the appreciation, and got straight to work. With just a moment to make sure they were in tune, the band started up without a word and lept right into Bill Monroe's "Little Joe". Recognized by many, the band tore through this speedy piece as Andrew Marlin spilled out the lyrics. "Mountain Village '' was up next and featured Chris Eldridge on vocals. "Kick Up the Devil (On a Holiday)" slowed things a bit, but in all the right ways, its longing drone and punchy affect tuning the room. In perfect transition and juxtaposition, the "Devil" moved right into "Dr. Hecock's Jig". In the middle, the audience was treated to an extended dual violin solo that answered the question of how well would John Mailander and Alex Hargreaves work together, and in one word, that answer was 'perfectly'.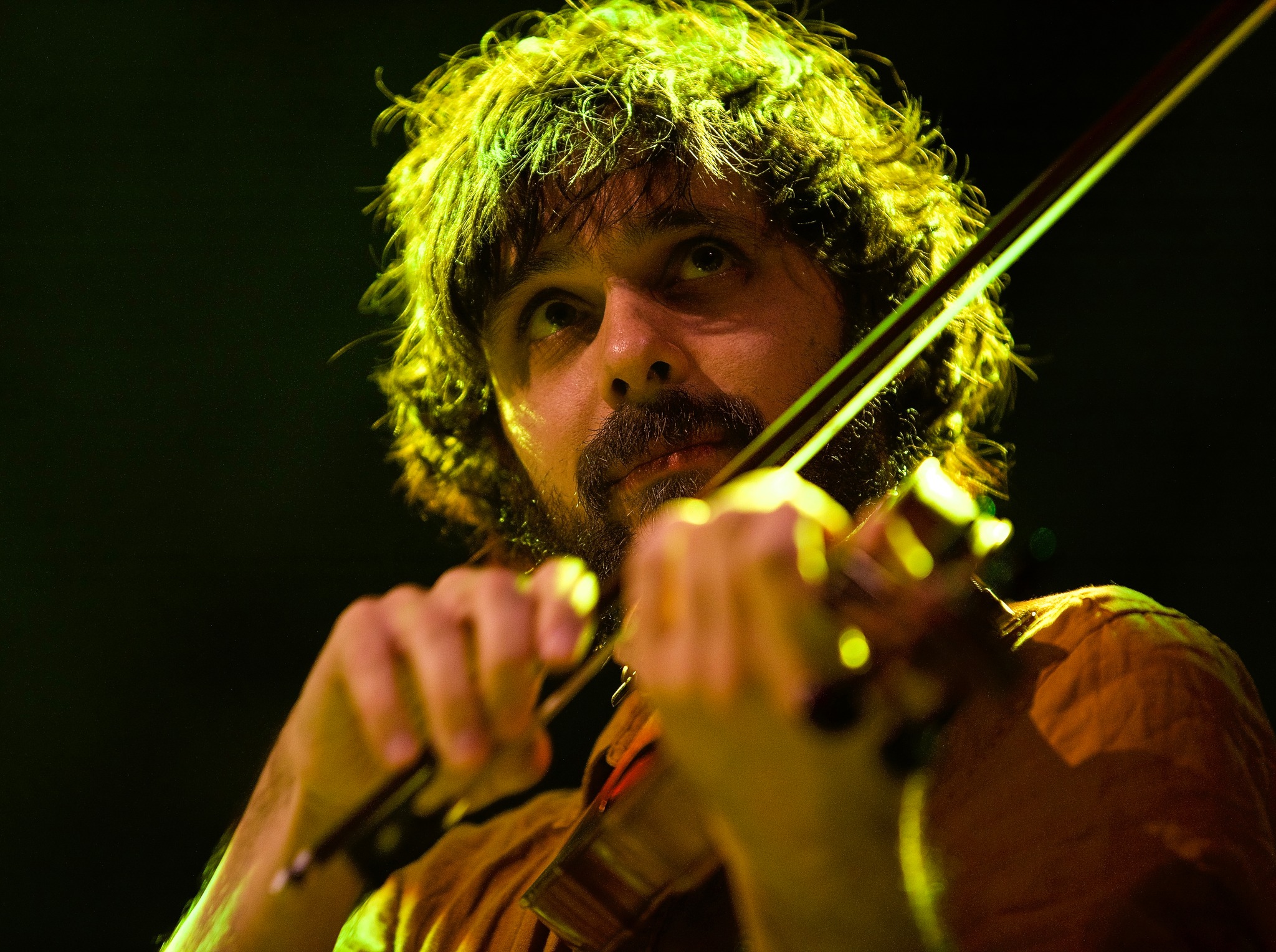 Under rousing applause, Noam Pikelny stepped to the microphone to address the audience: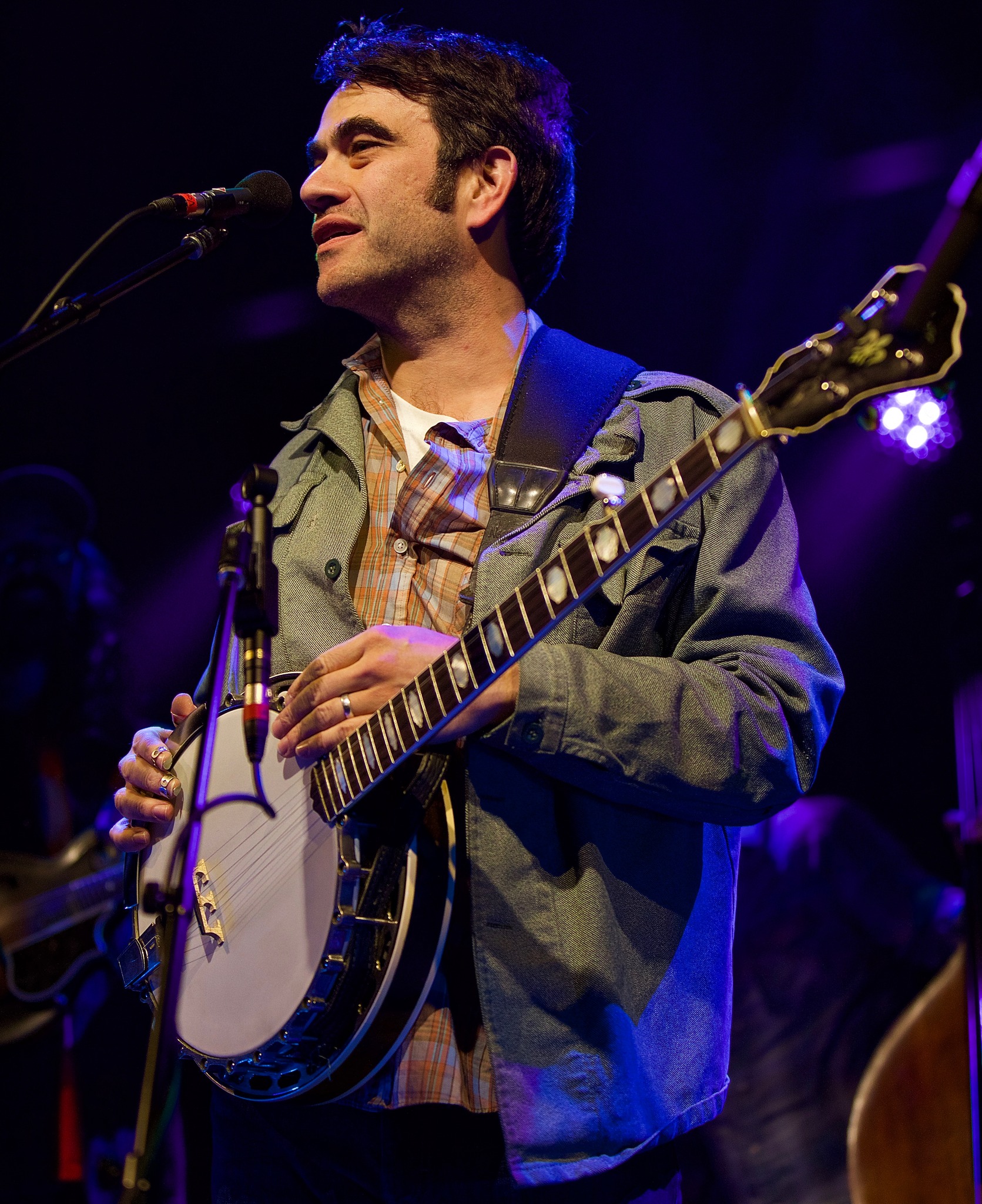 "Thank you folks, good night! (crowd laughs) No, we got some more for you here tonight folks. We are Mighty Poplar and this is our second show in our history. We are happy to be here in Fort Collins. We played down the road in Boulder last night and that was the special one, the first show, the one not to be missed. (crowd boos, Pikelny looks nervous) No no no, that was purely a dry run, a warm up show. Tonight, is the main event. If anything, everything we have done in our lives up until this point tonight has just been a warm up for tonight's show. The making of this record and all prior records and all prior tours, all a dry run for tonight's show. We are thrilled to be here! This is really a labor of love project. There is nothing we rather be doing than playing music for you tonight here on this stage. What a cool venue! I've never been here before. Good on you, you guys! This is a great place! We have a brand-new record that came out last month and we will be playing the entire thing for you in bits and this next song is the first track. This is called "A Distant Land to Roam".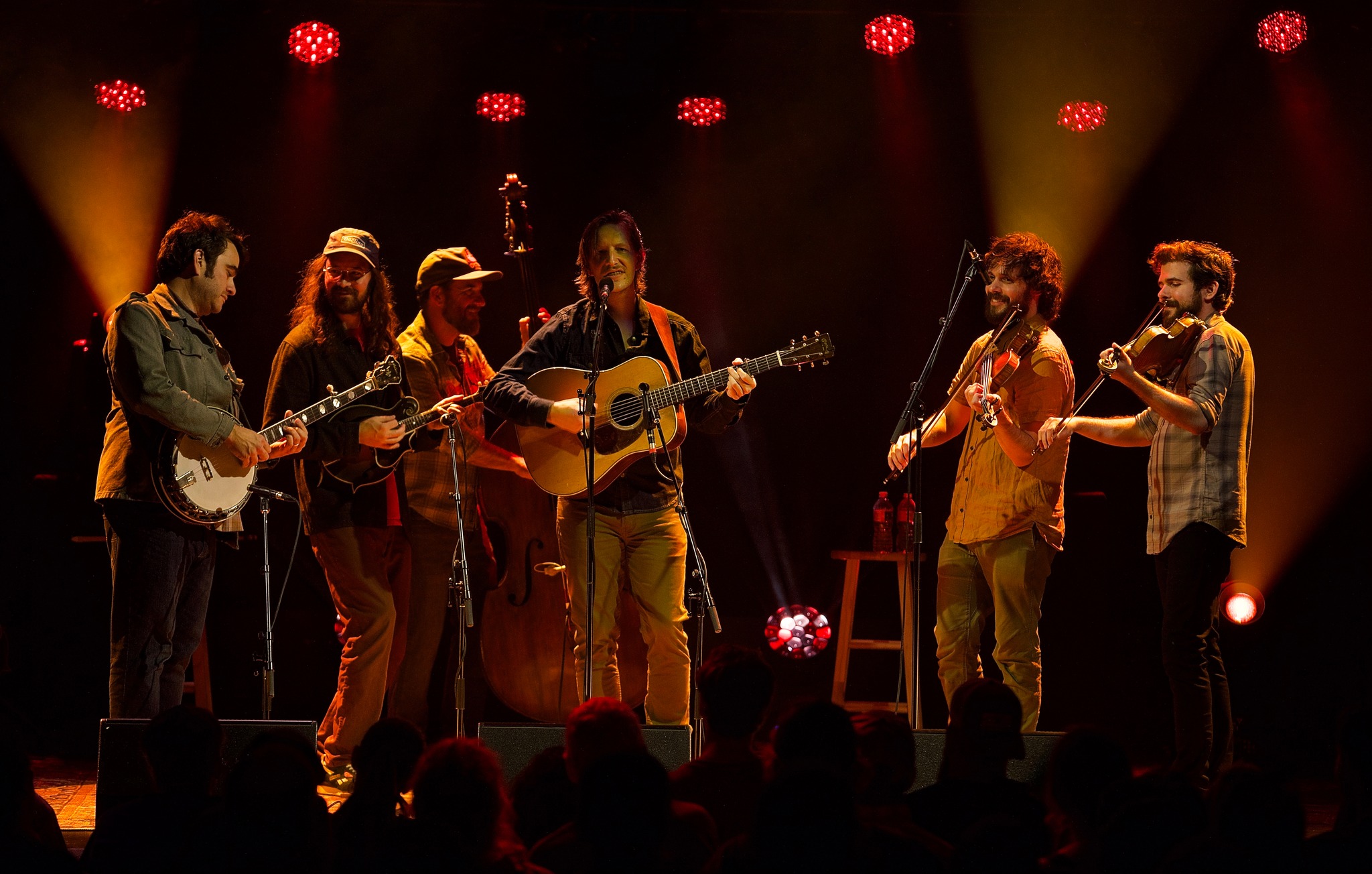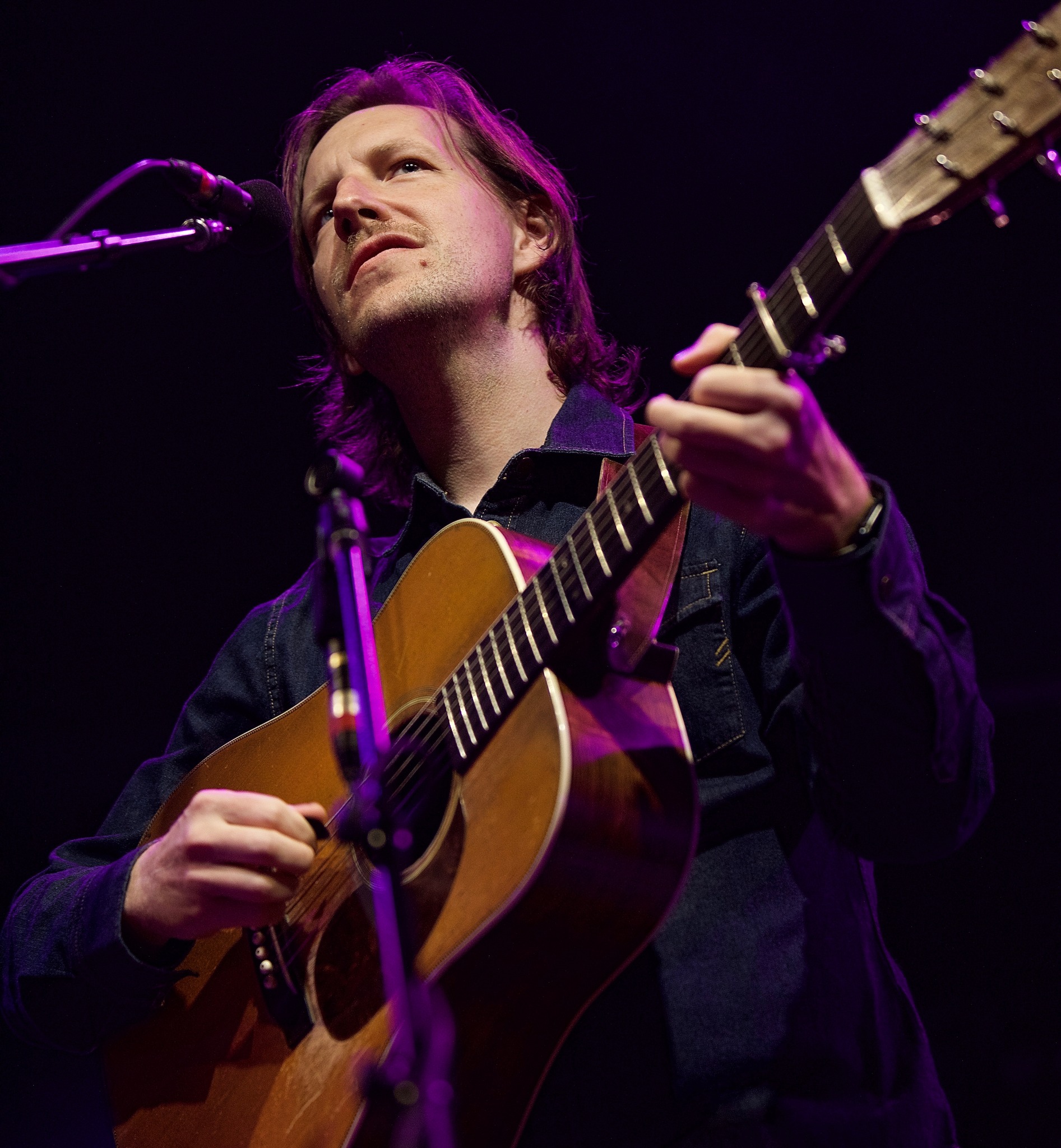 Once again, Marlin and Eldridge handled the vocals and the tune itself swelled and showed the band's abilities to proficiently increase and soften in sound as a unit, inducing a plethora of hoots and hollers from the bouncing audience. At its close, Marlin stated with a simple smile,"It's a pretty fun band."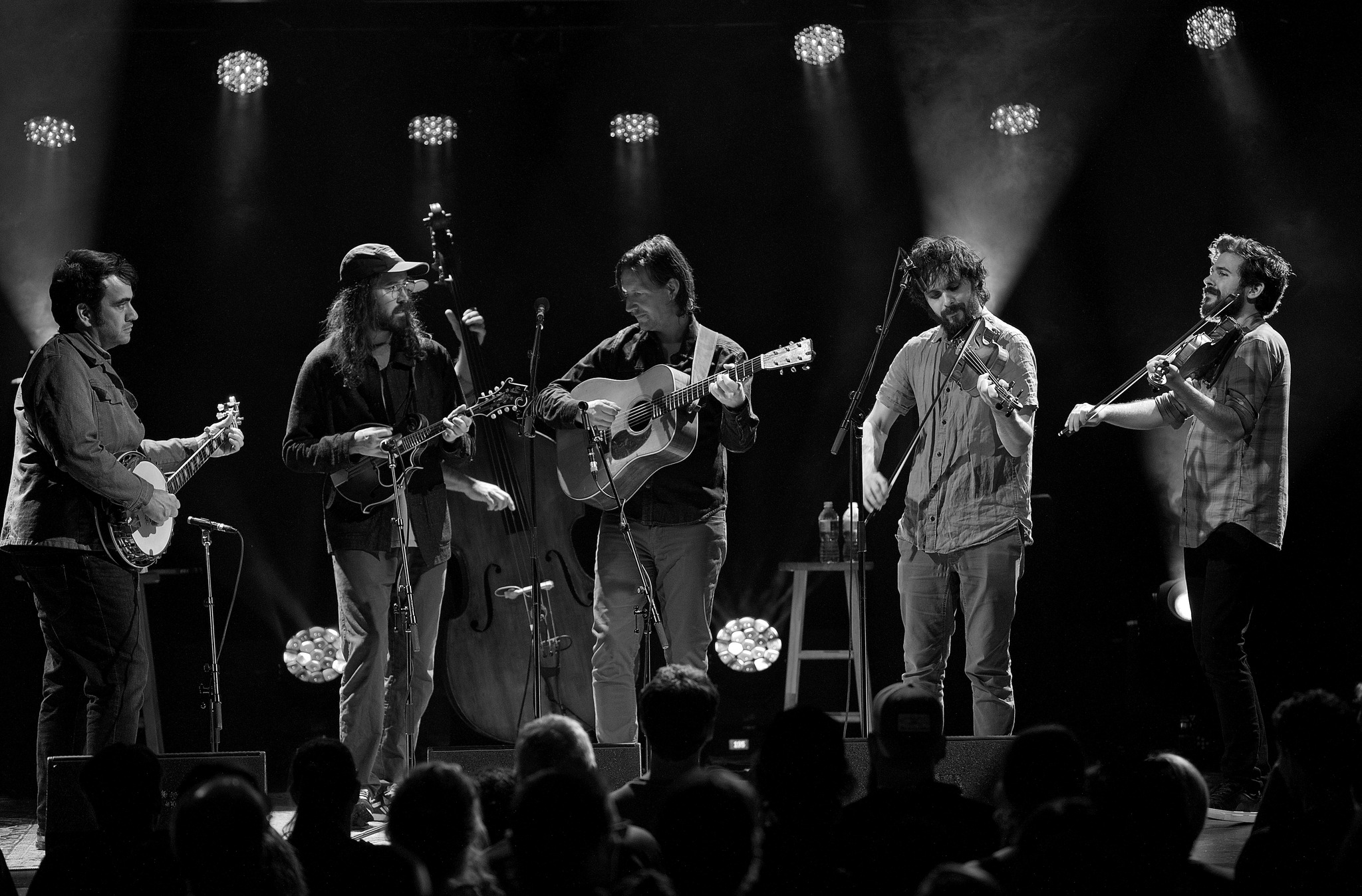 Pulling from content contributor Martha Scanlan, "Up on the Divide" was the next choice. This easy paced number played on the emotional with its woeful composition and gave sweet respite from the bluegrass steeple chase and played more into the singer-songwriter dynamic that these musicians have often cited and demonstrated in their own repertoires. Keeping with the laid-back dynamic, Uncle Dave Macon's "Lovin' Babe" crept slowly forward and once again showed the control of these masters at their craft. Moaning violins and gentle mandolin accentuated this track and had the room silent, taking it all in.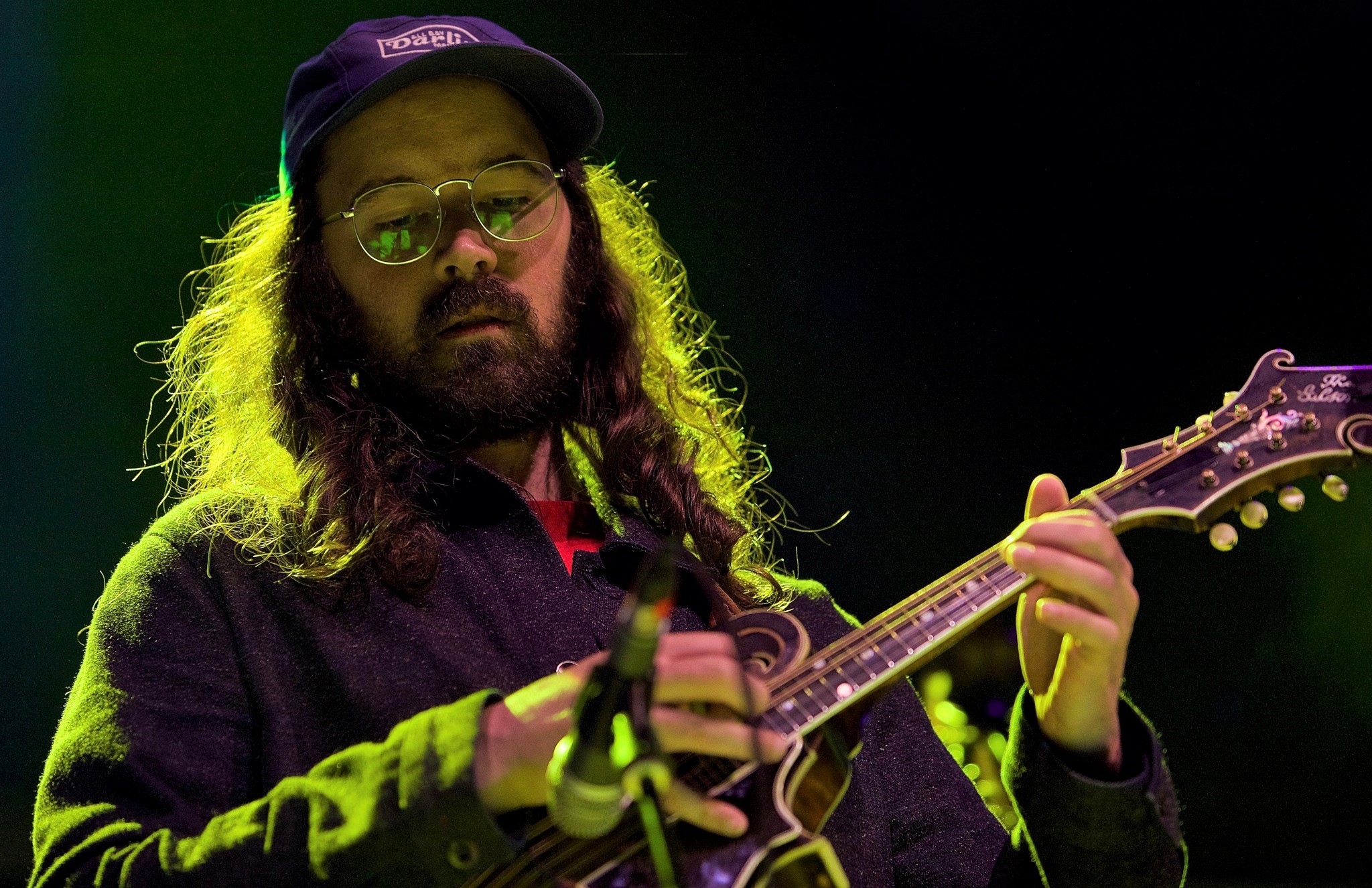 Originally done by Leadbelly in the 1940's, "When I Was A Cowboy" got a good deal of attention from the listeners. Marlin carried that high lonesome drawl that made the vibe that much more authentic to its origins. Receiving a warm reception at the close, the band smiled on in satisfaction from their labor.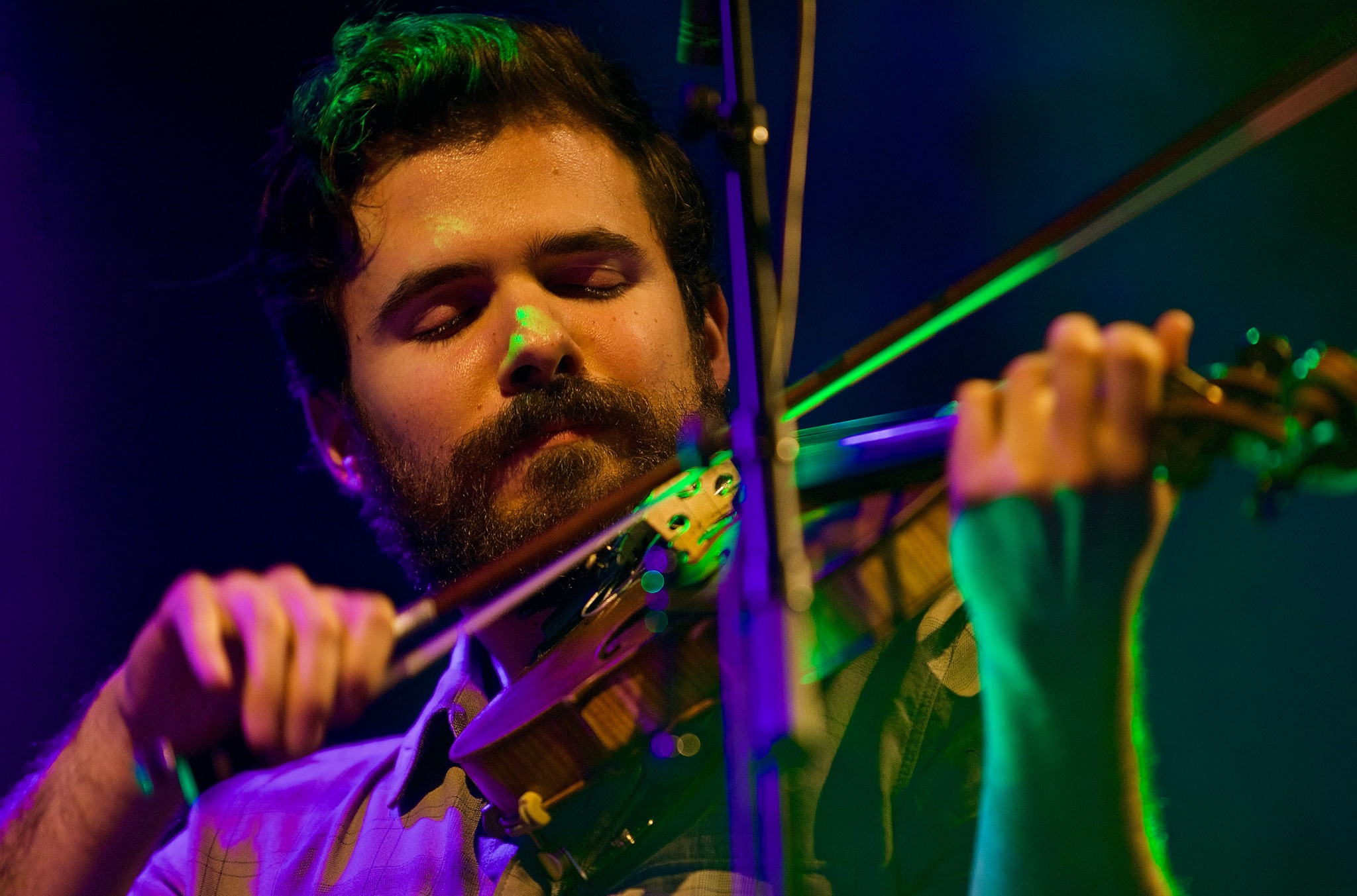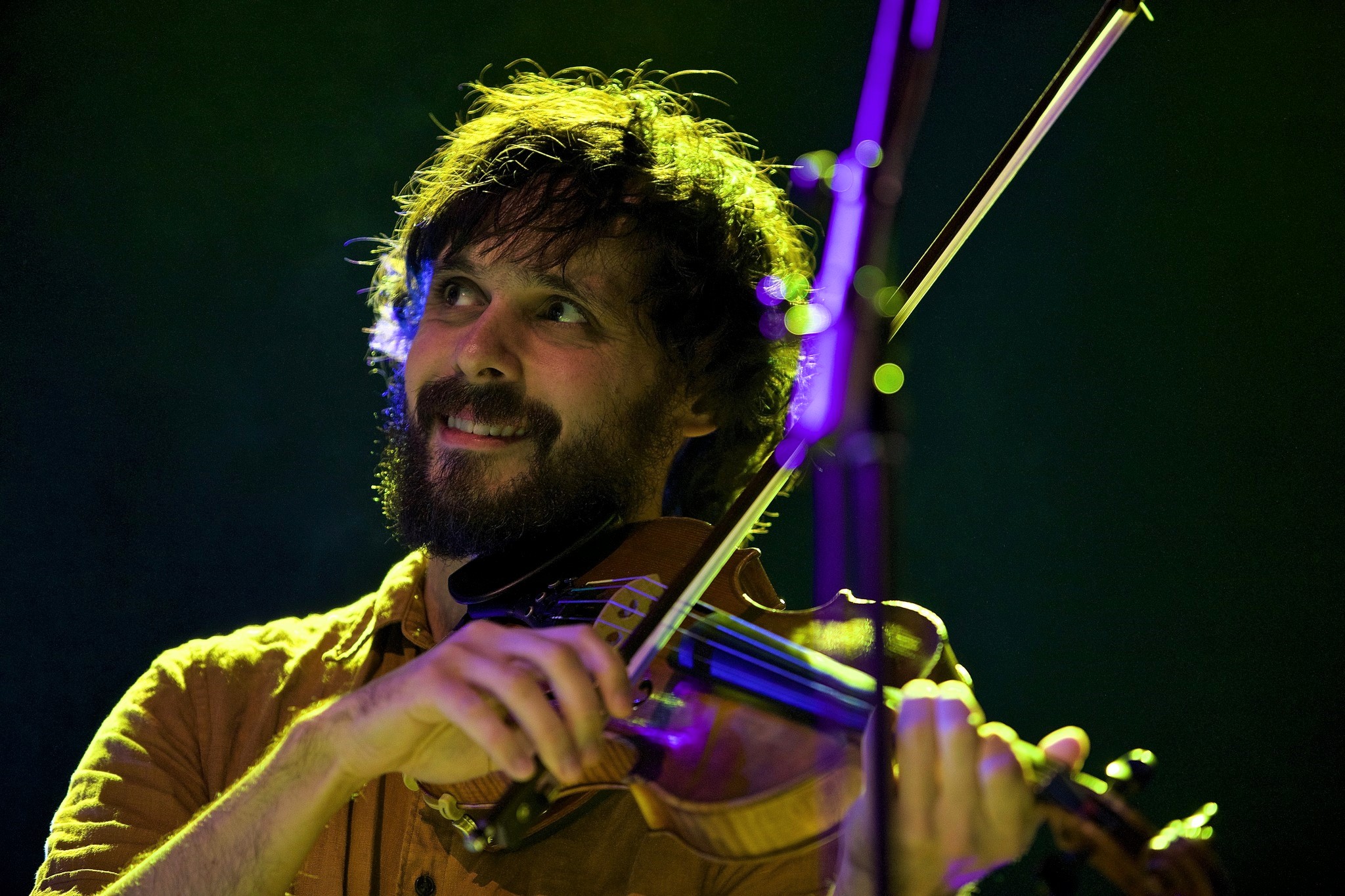 Before getting into Bill Monroe's "Mississippi Waltz", Pikelny added a little more comic relief to the evening, stating, "Folks, we are so lucky to have tonight on the eight-string fiddle: Alex Hargreaves and John Mailander". "Mississippi Waltz" was superb to say the least. With each band member getting a chance to take center stage, the audience kept the cheers coming at the end of every lead's final notes. Certainly, the Hargreaves / Mailander combo gets honorable mention as the two-hit note-for-note in unison as both recognized the talent of the other.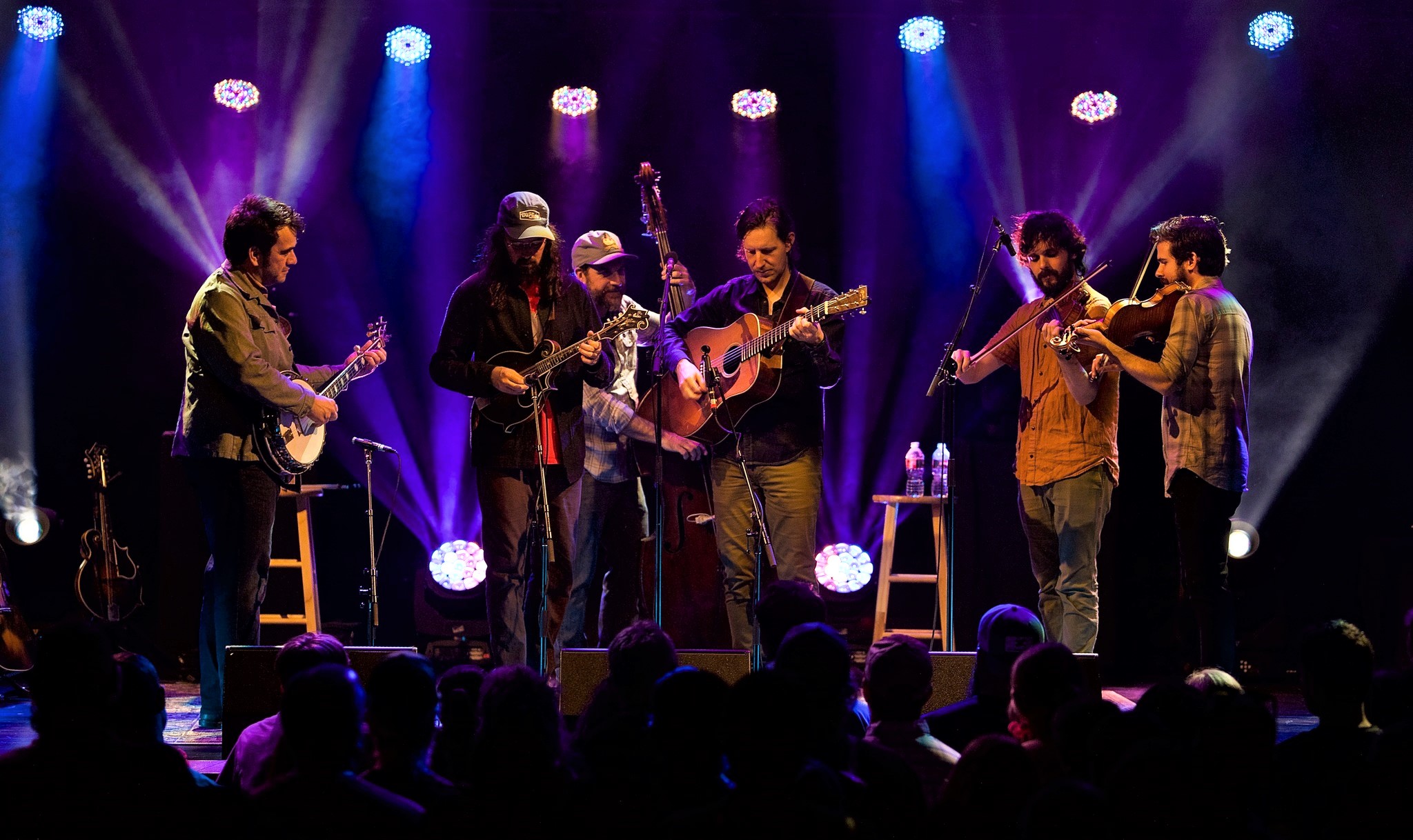 Traditional Scottish piece "Bonnie George Campbell" had Marlin again at the helm. Soft guitar accents and revolving bowed lines warmed the heart of the audience, broadening the connection between the band and crowd. As the final notes trailed off, Mailander and Hargreaves started their own lines as the rest of the gentlemen settled back and took notice. Beginning with what most assumed a tuning exercise, the endeavor continued into a conversation of discord, complexity, and contest, inciting laughter and awe from listeners and centerstage onlookers until the two finally broke and engaged in the hysterics themselves. Rising from the breakdown flew a rapid and pointed version of Uncle Stuart's "Grey Eagle". Dolled out at an incredible speed, this one was a great demonstrator of the band as whole, but it was Pikelny's lightning-fast finger rolls, played in perfect time, that really made the eye and ear reflect in disbelief. For those who love the quick pick, this one was worth the price of admission all on its own.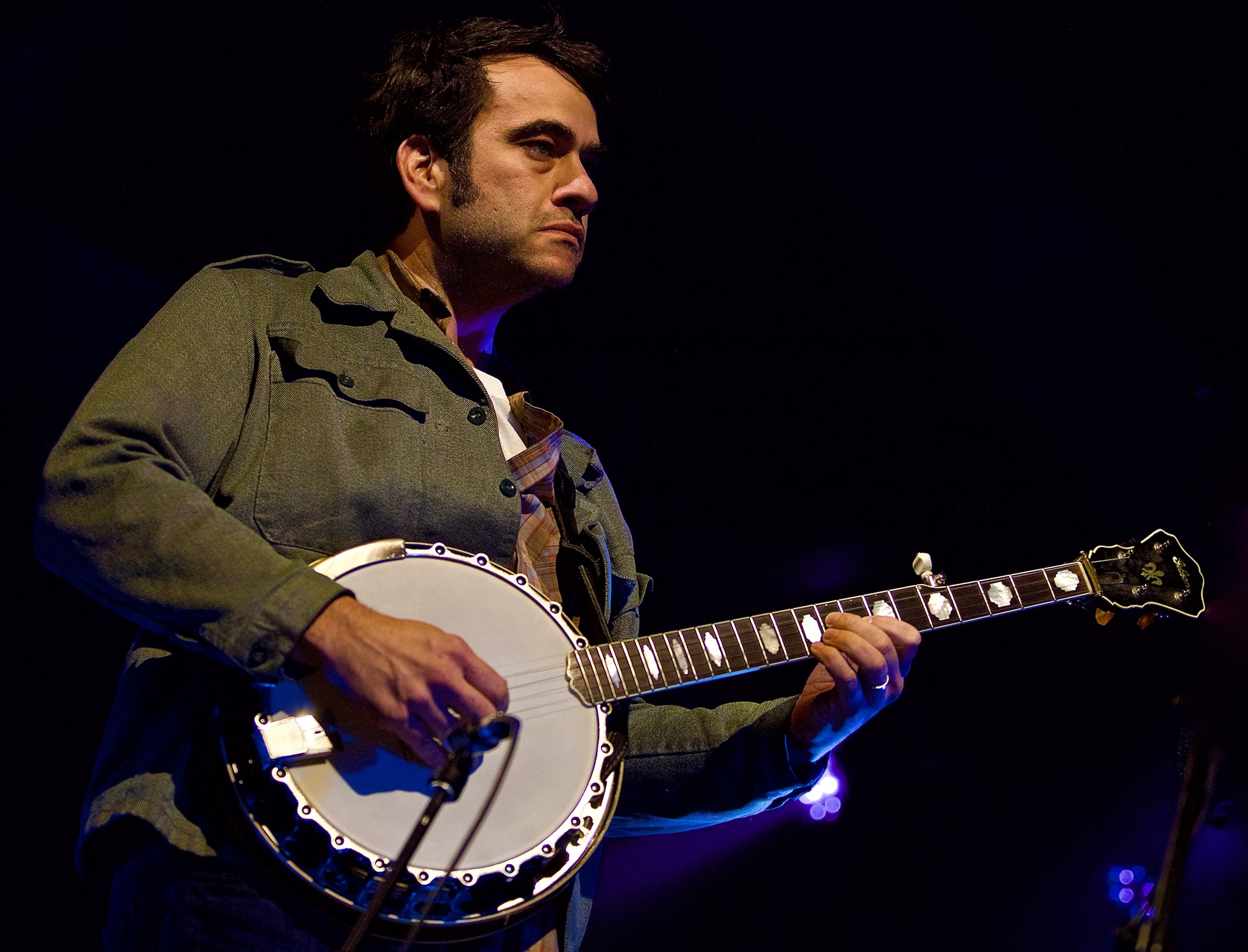 No bluegrass setlist stacked with tributes to the masters of yesteryear would be complete without pulling John Hartford from the deck and the band did their duty by bringing out "Let Him Go On, Mama". Hitting the midway point of the set, this group of music marauders showed no signs of slowing or exhaustion.
Introducing Bob Dylan's "North Country Blues", Marlin spoke: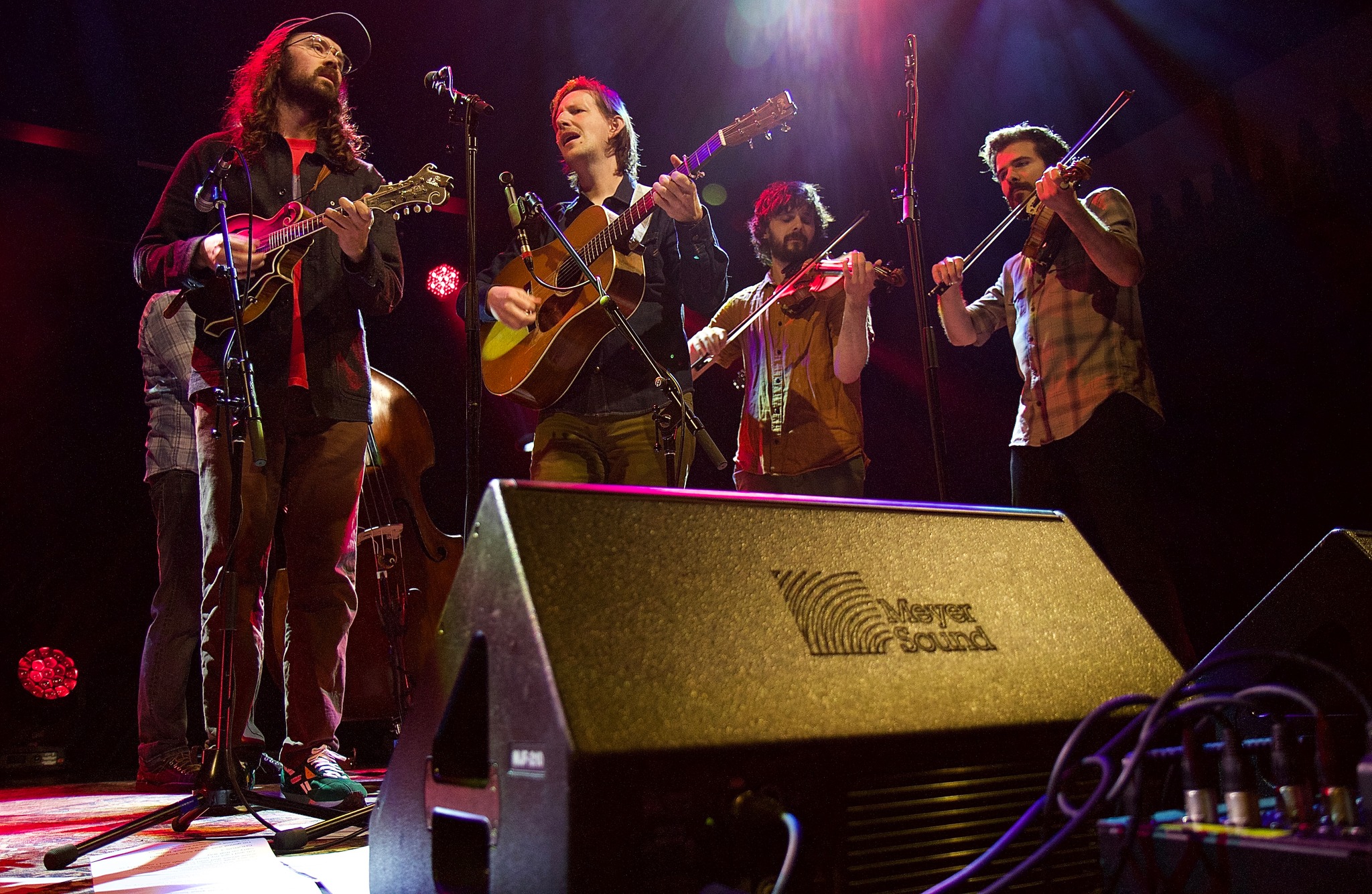 "I learned this song in chapters everybody. I first heard it twenty years ago and it has taken me twenty years to almost remember all the lyrics. Bob Dylan, he has a lot of thoughts, don't he? This is off The Times They Are A Changin' album and it's just a heartbreaking tune that was just sad enough that I wanted to sing it. It's called "North Country Blues" (crowd cheers emphatically). Not to be confused with "Girl From The North Country'' so if you all need to take back your excitement….uh....we will try to build it back up over the course of the song."
Channeling Dylan through his own lens, Marlin championed this piece and his compadres more than played their way through, the lyric and melody shaking the spirit to its core.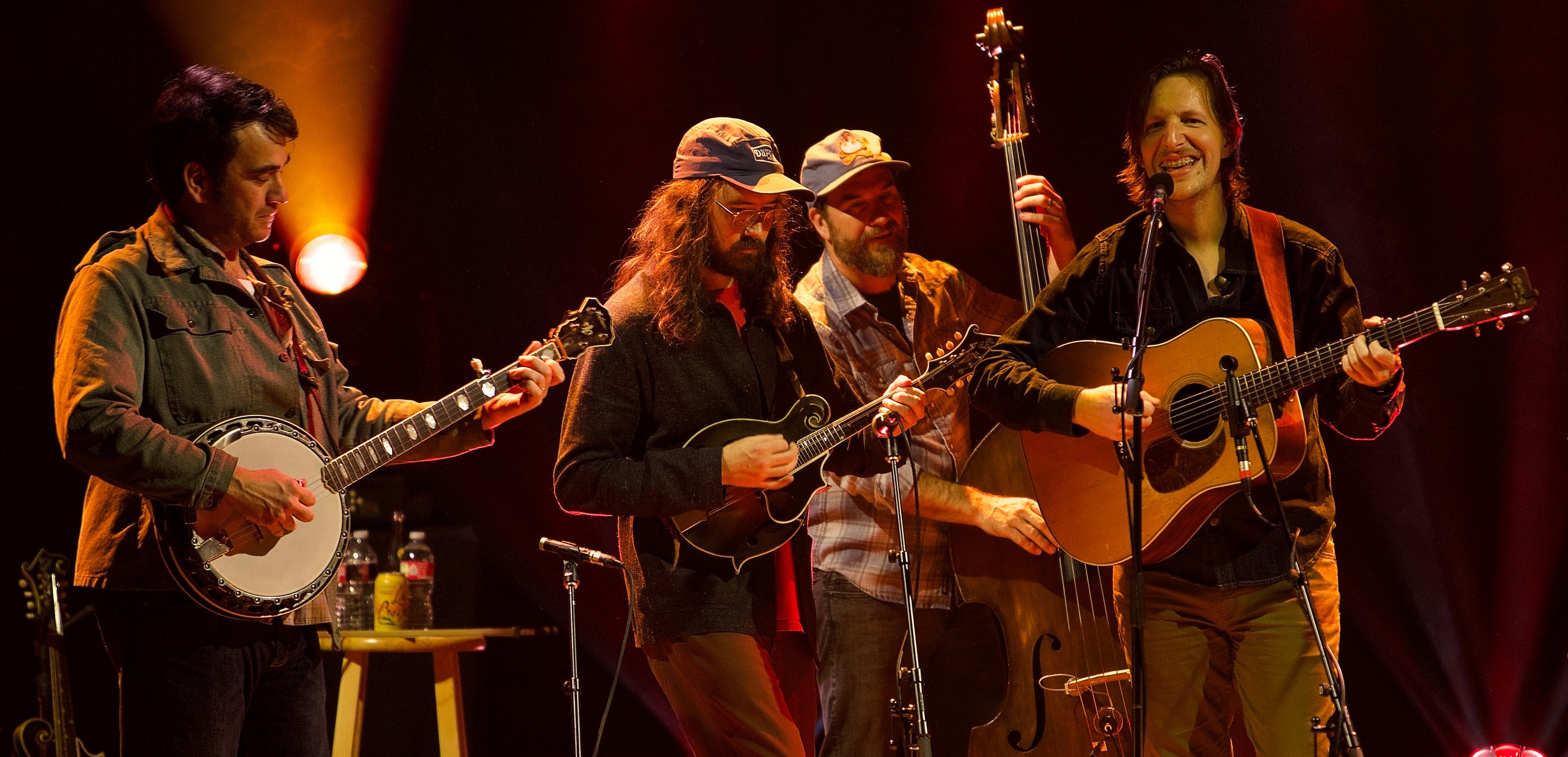 Following Marlin, Eldridge laid out his own tale of desolation with a strong rendition of the well-known traditional "Little Sadie". Starting off long and loose, the theme flexed and the band pushed the tune through onto the end. Keeping with the traditional, Marlin followed suit with a well-played version of "Black Jack Davy".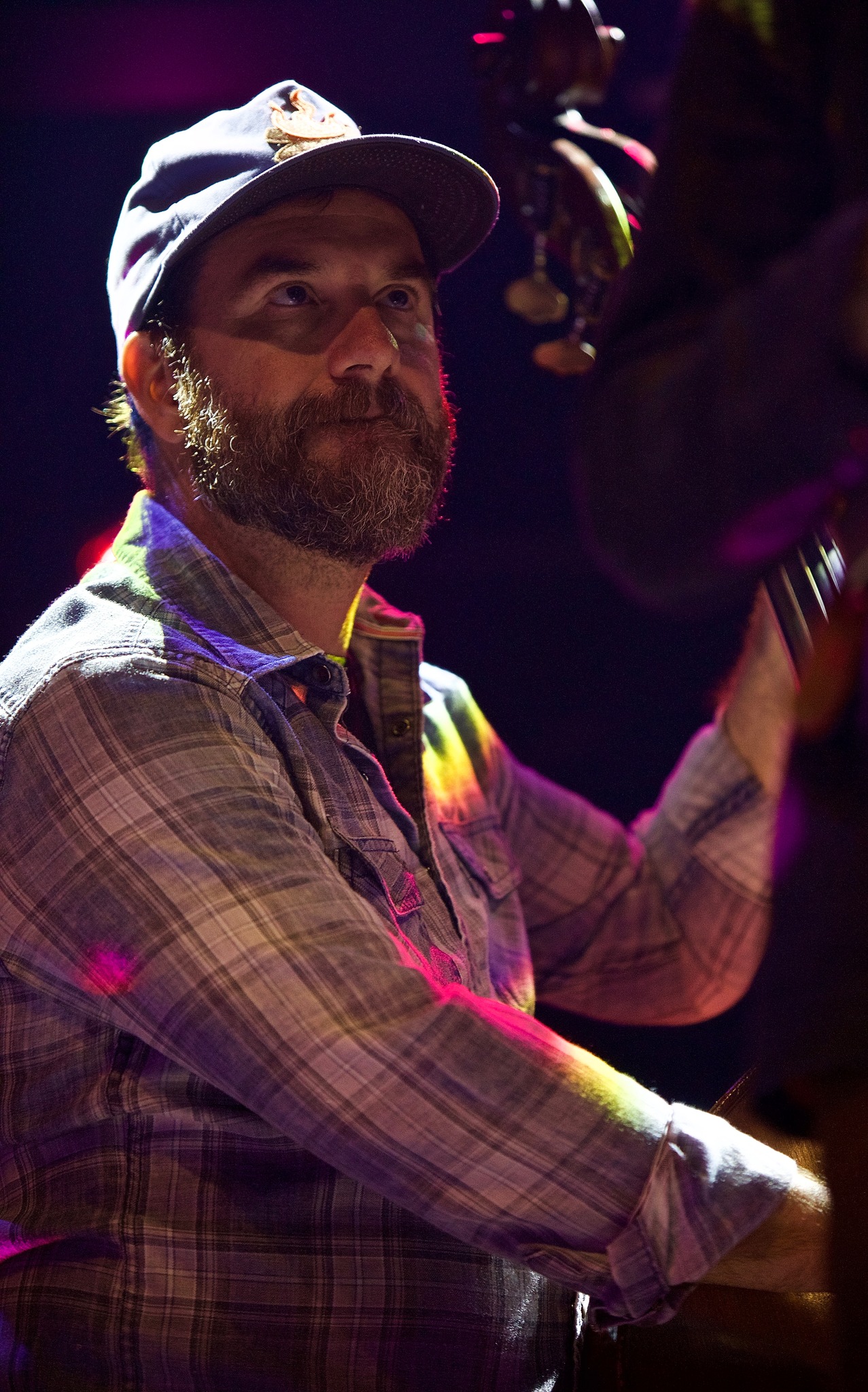 Leonard Cohen's "Story of Isaac" was preceded by a joyous and overdue recognition of Greg Garrison on the standup bass. Addressed by Pikelny, Greg grinned from ear to ear from the back of the stage and everyone took the moment to let him know that his visceral grumble had been felt throughout the night. When the band finally got to the Cohen piece, Eldridge and Marlin switched instrumentation and performed the meandering sway with the same level of execution as with their standard accoutrements.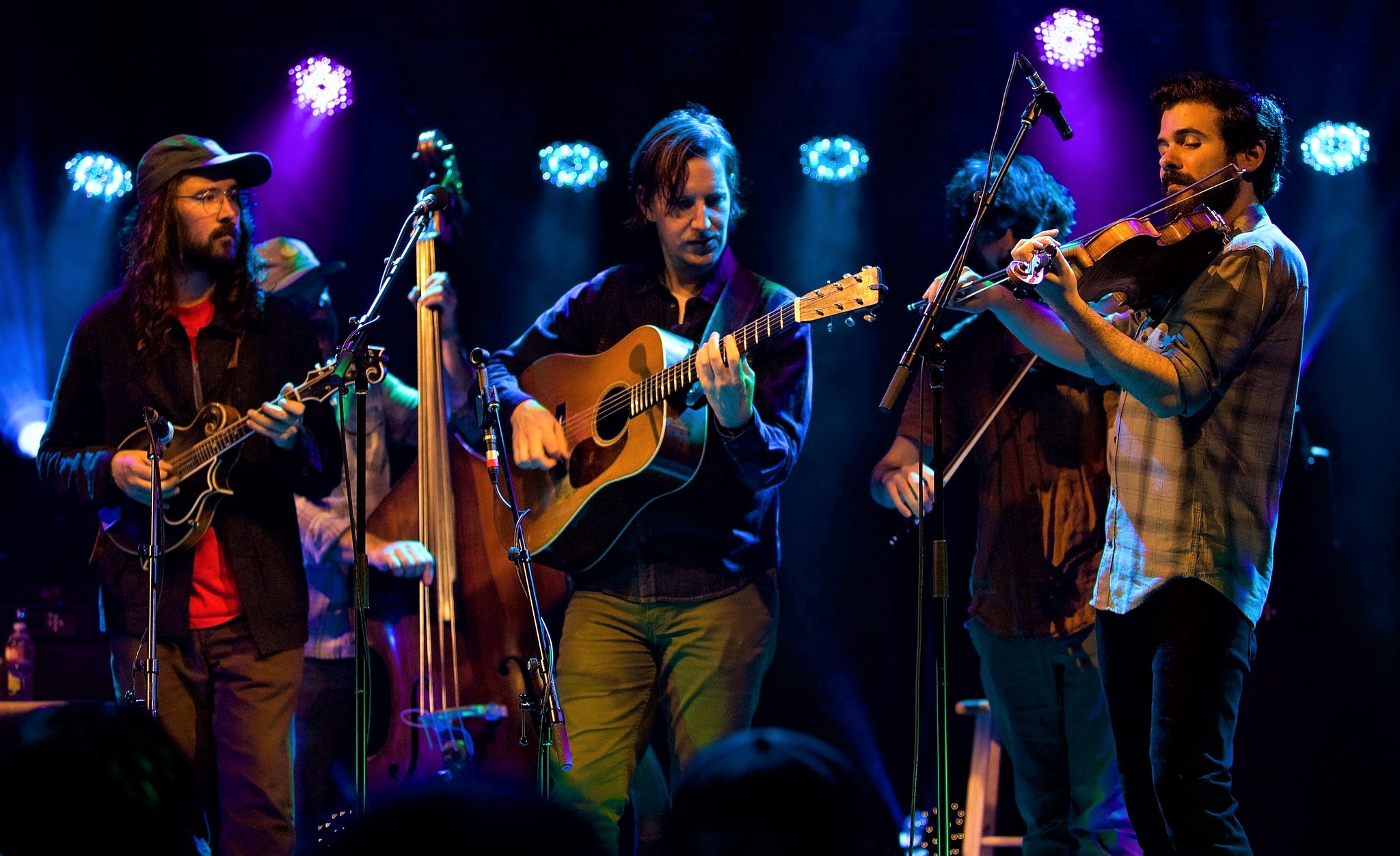 Described as a fiddle tune, Bill Monroe's instrumental "The Old Mountaineer" featured more talented exchanges of Hargreaves and Mailander, but the tasty output was certainly not limited to these two. Everyone got room to shine and, as the set was nearing its close, no man on that stage spared any expense in ripping into this piece by the Godfather of Bluegrass.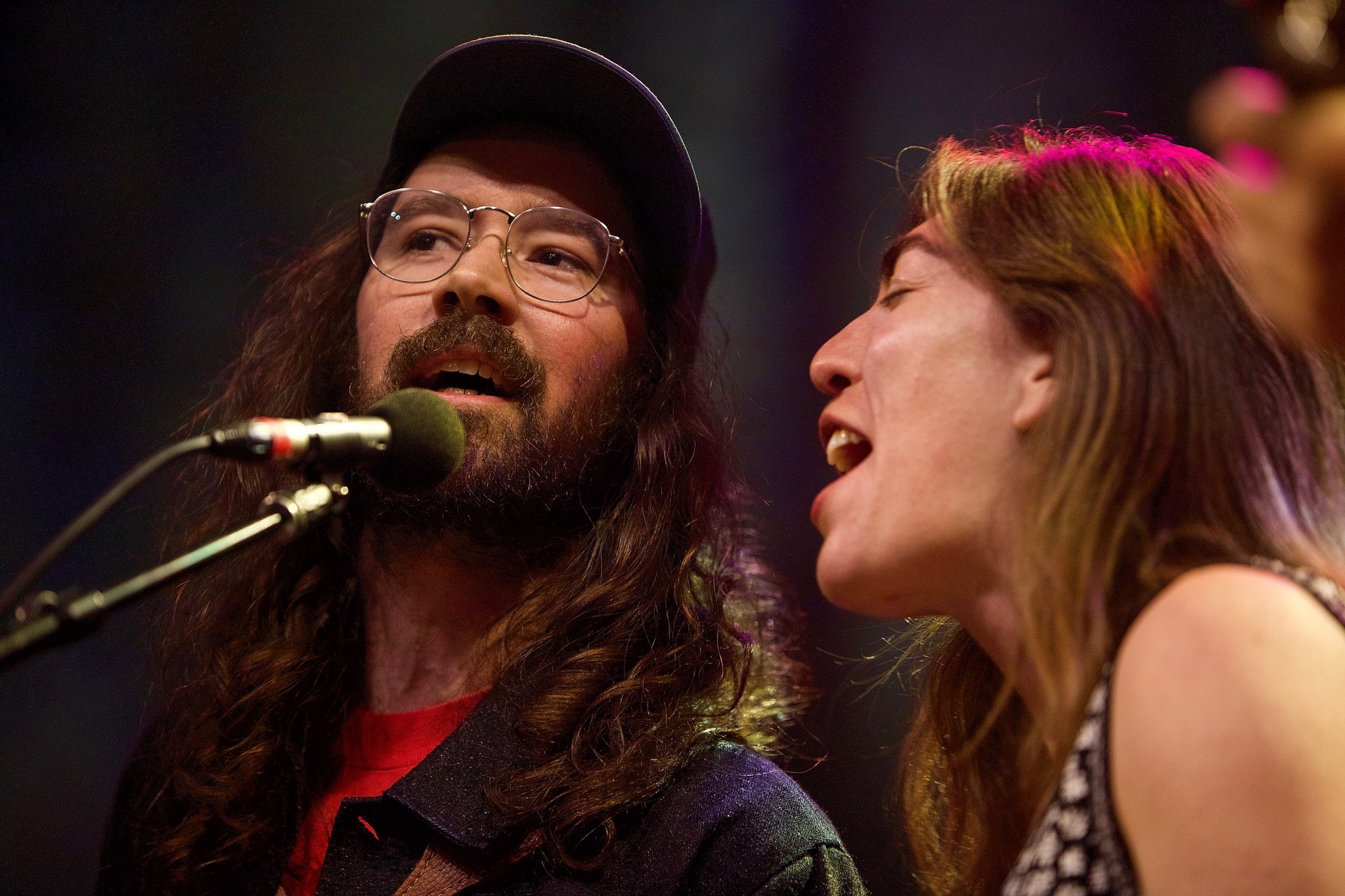 Closing on a high note, "Darby Ram" put everyone into the encore chanting and stomping for more. Heeding the call, the band graced everyone with a beautiful and quick paced rendition of Tony Rice's "Tipper". Although the tempo pushed the limits, the band took their time with this one filling the air with line after line of acoustic electricity. To shut it all down, the band and audience welcomed Maya De Vitry for the final send off. Performing Caleb Klauder's "New Shoes", De Vitry partnered with Marlin in verse and was also given the opportunity to take a solo stanza to the delight of the audience.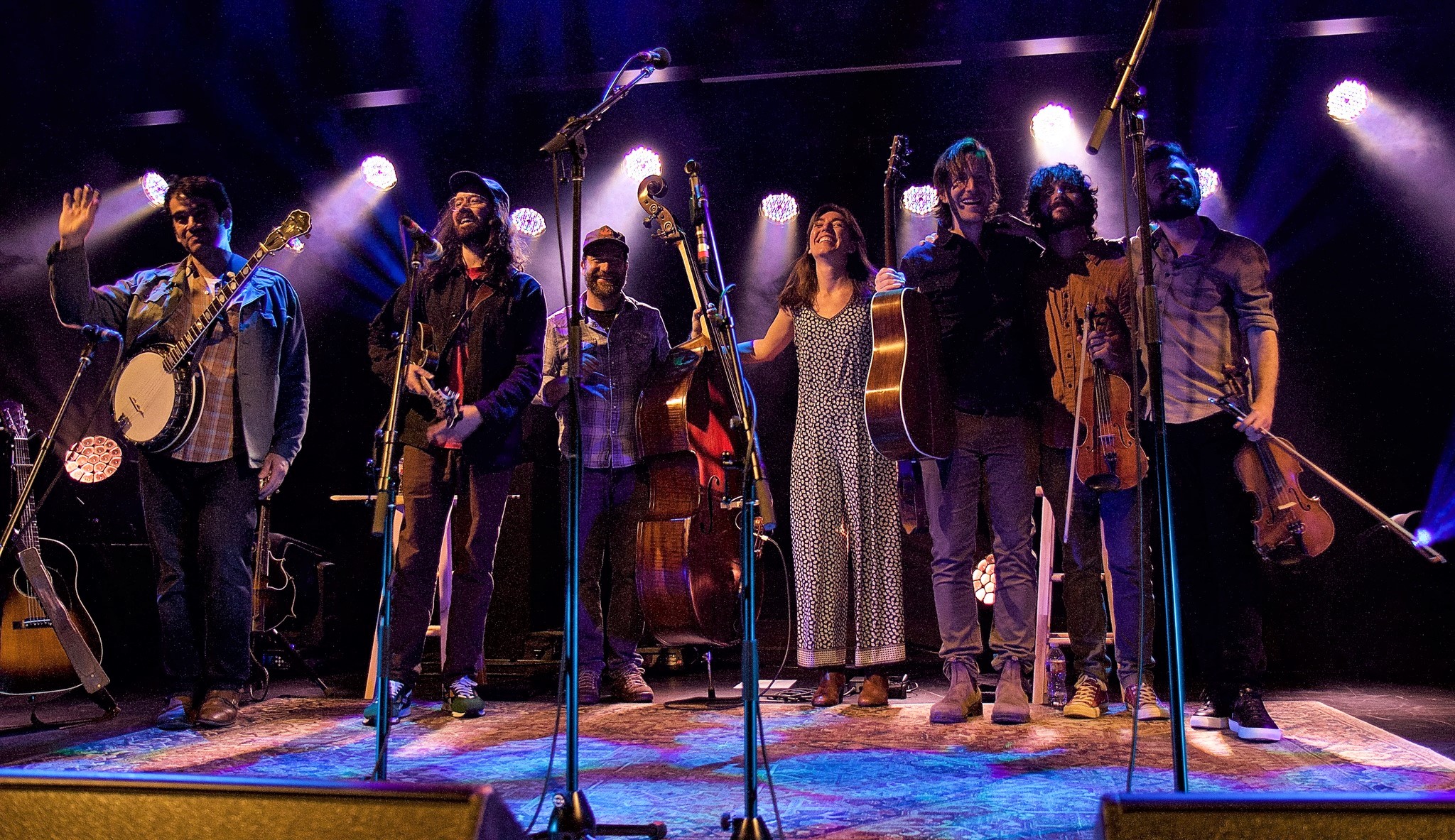 Poplar trees are described as being rapid growing, but short lived and although anyone who witnessed this band of brothers in Fort Collins wished at the end of the night that this group would play on with a long future, the revolving schedules of these players in all reality more than likely makes this just a wish. In the end, the band made good on their promise to deliver the whole album and then some and what everyone got was both expected and above expectations. The fun and satisfaction that these players showed throughout the night certainly holds promise that they will certainly play together again, but when is anybody's guess. With just six more dates on the tour, if you are on the west coast make sure to catch Mighty Poplar before they splinter back into their separate paths because who knows when it will happen again.