The 15th annual River City Roots Festival – brought to you by First Interstate Bank and 26 other Missoula businesses – will take to the streets Friday and Saturday, August 27-28, 2021 in Downtown Missoula in celebration of the city we love. As Missoula's Signature event, Roots Fest offers an admission-free, accessible, and family-friendly music and art festival that showcases all the things we love about where we live. Produced by the Missoula Downtown Association, the festival opens Friday, Aug. 27 at 11 am and runs through Saturday, Aug. 28 until 11 pm on West Main Street, Ryman and Caras Park.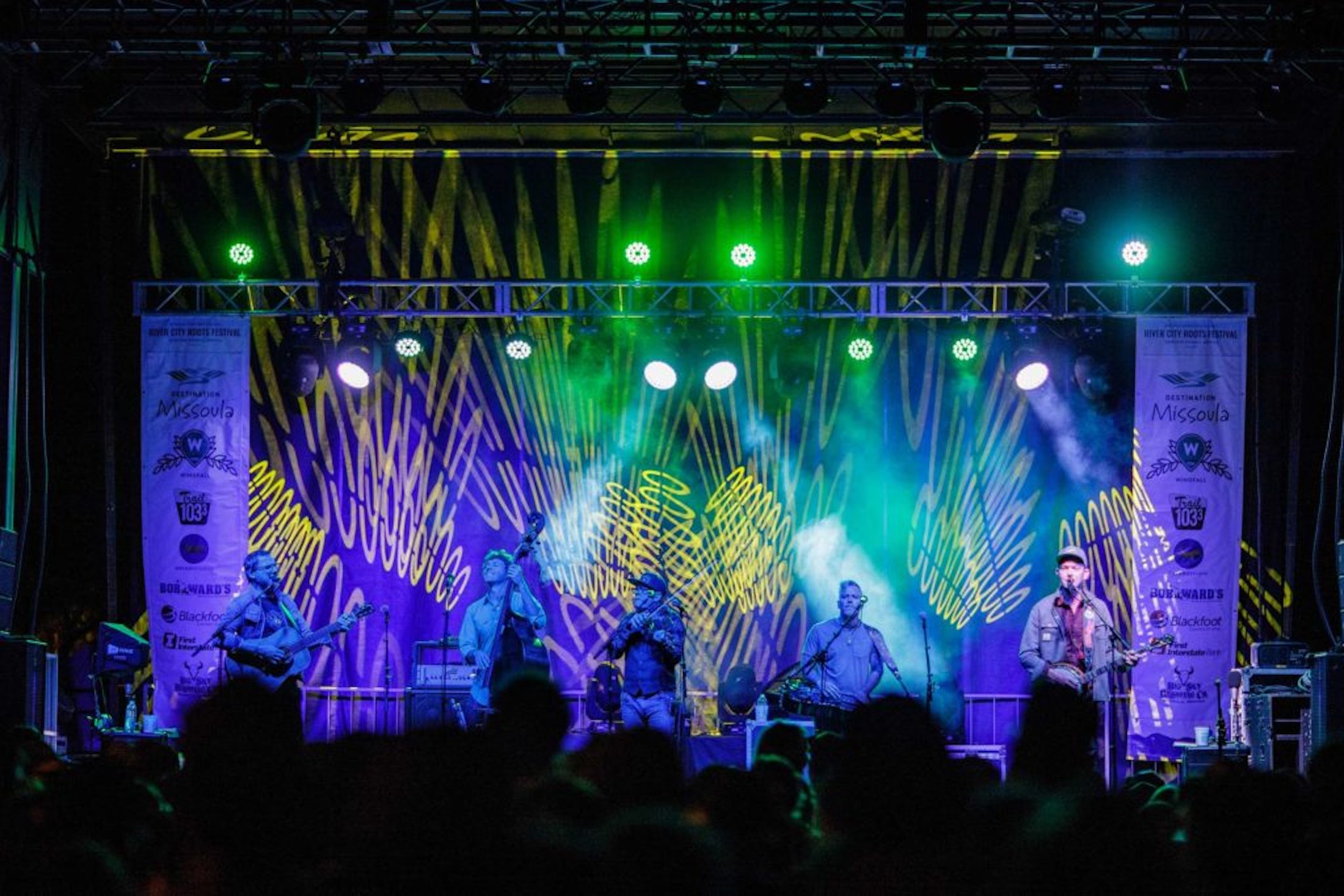 "We are so incredibly happy to bring Roots Fest back to life after a long and difficult year for many in our community," said Ellen Buchanan, Chair of the Roots Fest Committee and member of the Missoula Downtown Association Board of Directors. "This festival personifies who we are as a community: an artistic and musical city that cares about each other and supports locally-owned businesses. Thanks to our generous sponsors, we get to welcome our community back to the streets of Downtown Missoula. We look forward to reconnecting with our neighbors and welcoming UM students to the heart of the city."
The Art Show will open the festival at 11 am both days and features 25 local and regional artists selling hand-made goods, including jewelry, furniture, musical instruments, cards, dolls, leather, wood, paintings, soap, clothing and more. One of the highlights of the Art Show is the opportunity to work with Missoula's own Clay Studio. Regional artists travelling for Roots Fest this year include a printmaker from Durango, Colo., a henna tattoo artist from Aurora, Colo., and a photographer from Sioux Falls, S.D.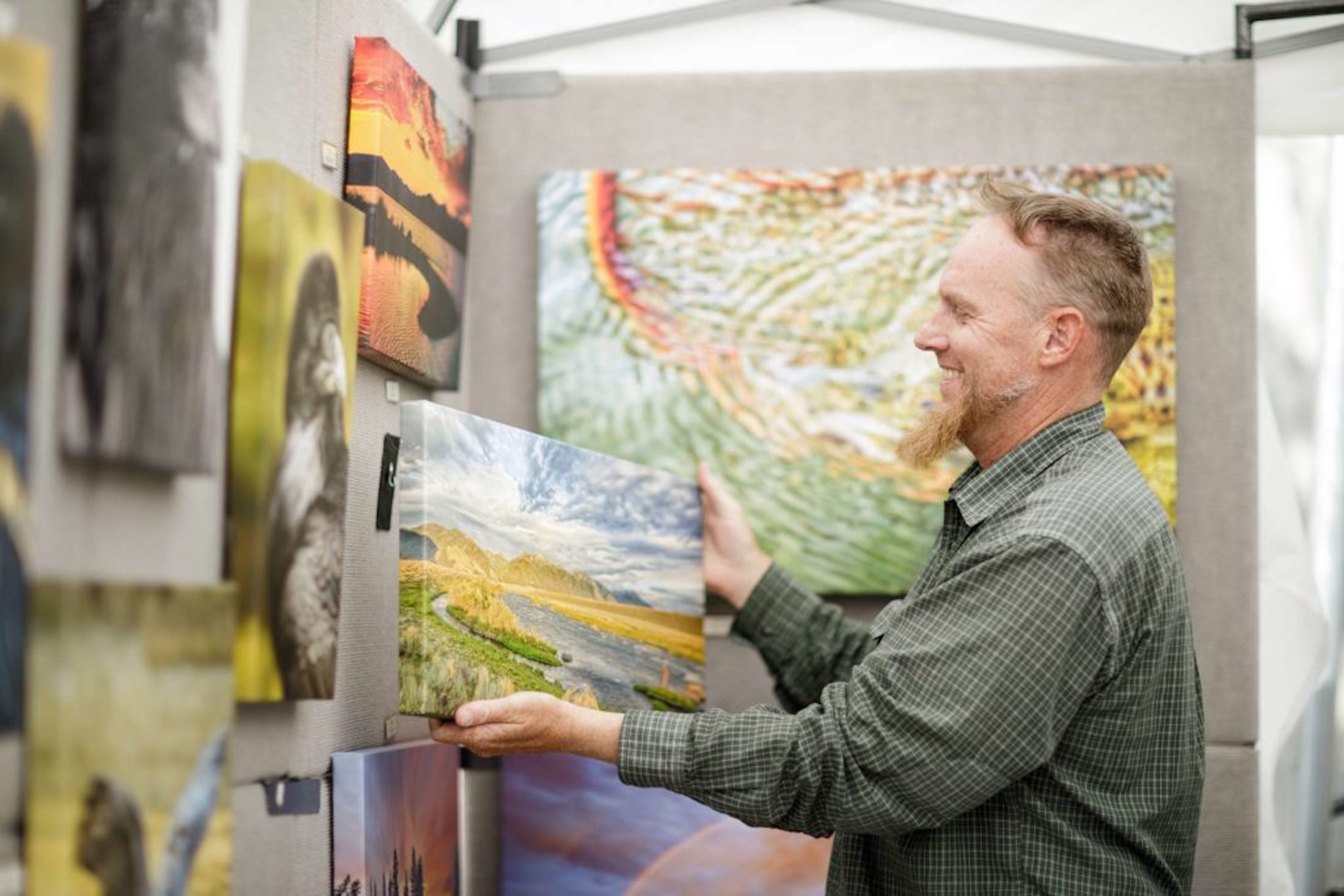 Music on Main – sponsored by Big Sky Brewing, Blackfoot Communications, Dick Anderson Construction and Bob Ward's Sports & Outdoors - commences at 12:30 pm both days. This year's lineup features a wide variety of local and national roots music with five bands playing each day. Local highlights include The Lil Smokies, Saturday night's headliner, as well as The Timber Rattlers. Super Chikan is Friday night's headliner. Hot Buttered Rum, Sol Driven Train and Rapidgrass are returning bands with a first performance by Sally & George. It has become a tradition to open Main Stage on both days with music by and for Missoula's youth. This year is no exception with music from kids' rock bands in Missoula opening on Friday and Cowboy Andy & the Salamanders kicking off Saturday.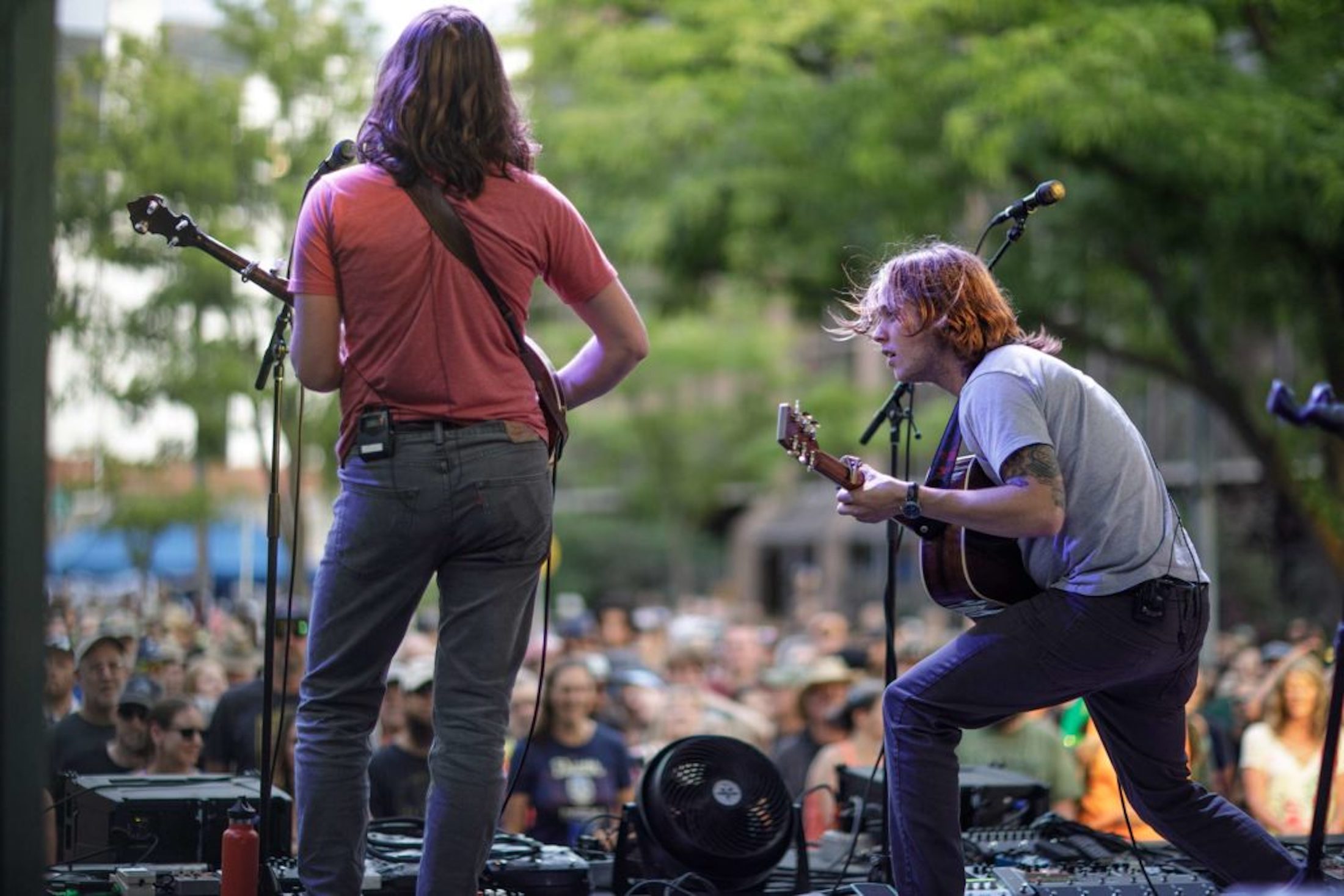 The Roots Run will commence Saturday, Aug. 28 at 8:30 am at Kiwanis Park. Produced by Run Wild Missoula and sponsored by Runner's Edge, DJ&A Engineers, and Dorsey & Whitney, the Roots Run is a unique four-mile distance and has a new route this year around the river corridor and the University of Montana. Run Registration is Open! 
The Family Fun Fest – sponsored by Children's Dentistry of the Rockies and Opportunity Bank – has a condensed schedule this year from 10am-2pm on Saturday only. Missoula Parks & Recreation staff have assembled an awesome experience for all ages with more than 30 local kid-friendly organizations offering activities and performances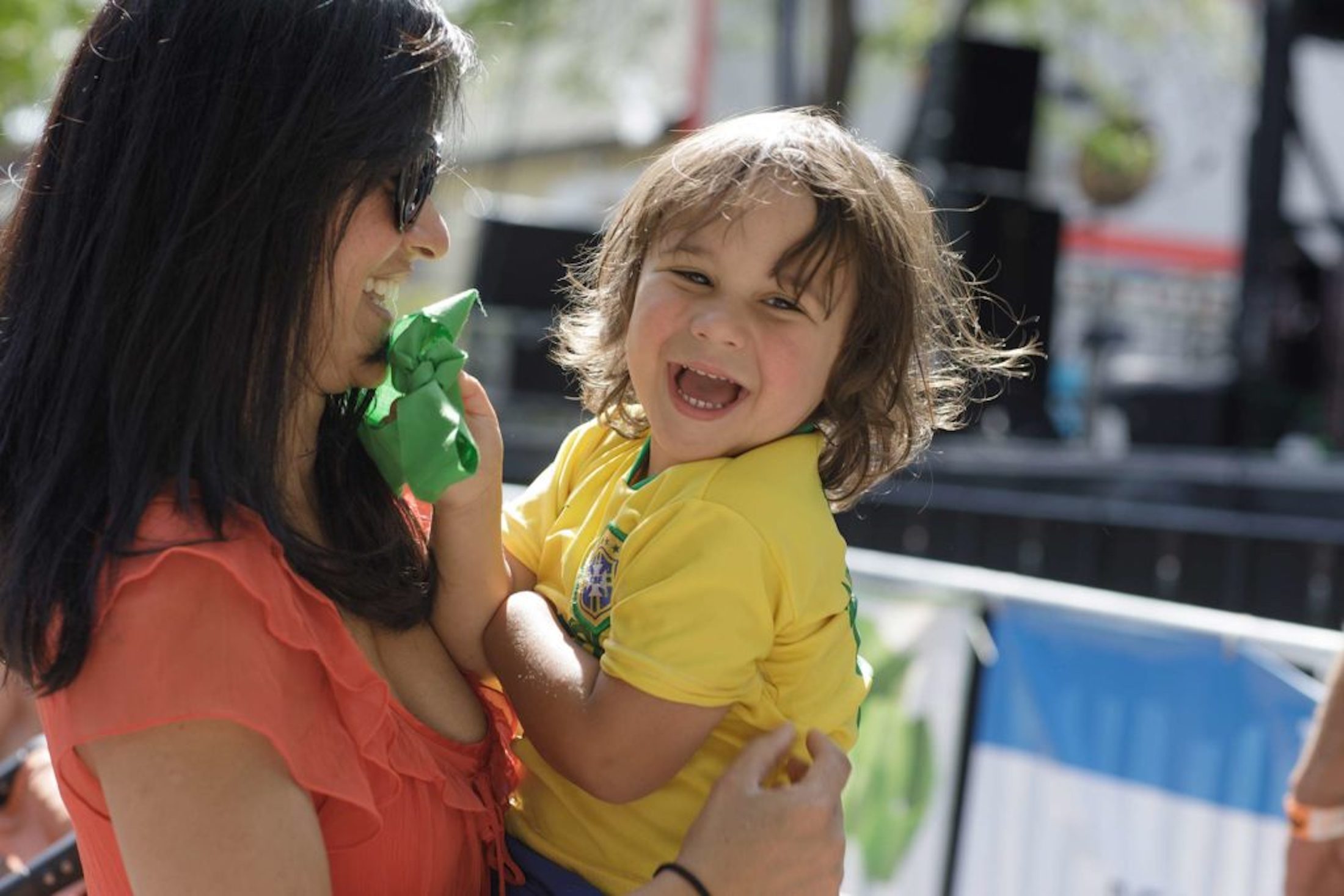 As a showcase of Green Initiatives, Roots Fest has several sustainability practices that are standard - thanks to HDR Engineering, Mountain Line and WGM Group. A carbon-neutral stage, compostable materials required for all vendors, reusable drink cups, recycling and composting are all part of the festival. Zero-fare bus service and bike valet parking help reduce the impact of driving and parking and the Green Team provides immense support for the festival.
New in 2021 is the Unseen Missoula Music Tour. "This Town is Full of Ghosts" guided walking tour will highlight several destinations in Downtown Missoula that have played a significant role in Missoula's musical history. Guided by UM History Professor Leif Fredrickson, the tours will be offered both days at 1:30 pm and will be limited to 12 people per tour. Registration for the Music Tour is Open!
Almost 150 Volunteers are needed to help set up, staff and clean up the festival. All volunteers receive a free Roots Fest t-shirt, wristband, cup and complimentary snacks. Roots Fest Volunteer Sign-up is Open!
Food & Beverages will be offered throughout the festival. Badlander Catering will have a variety of adult beverages, and all who choose to imbibe will need a Roots Fest wristband and cup. Nearly a dozen food trucks will be open on Ryman Street from 11am-10pm both days. New vendors this year include Empanada Joint, Dreamy's, Taco Guy, Bahn and more.
About a dozen Downtown Missoula businesses will be participating in the Support Our Roots Sidewalk Sale Friday and Saturday, including 25% off Paint-Your-Own Pottery at the ZACC, 50% off float tubes at Ace Hardware Eastgate, and end-of-season sales throughout Downtown.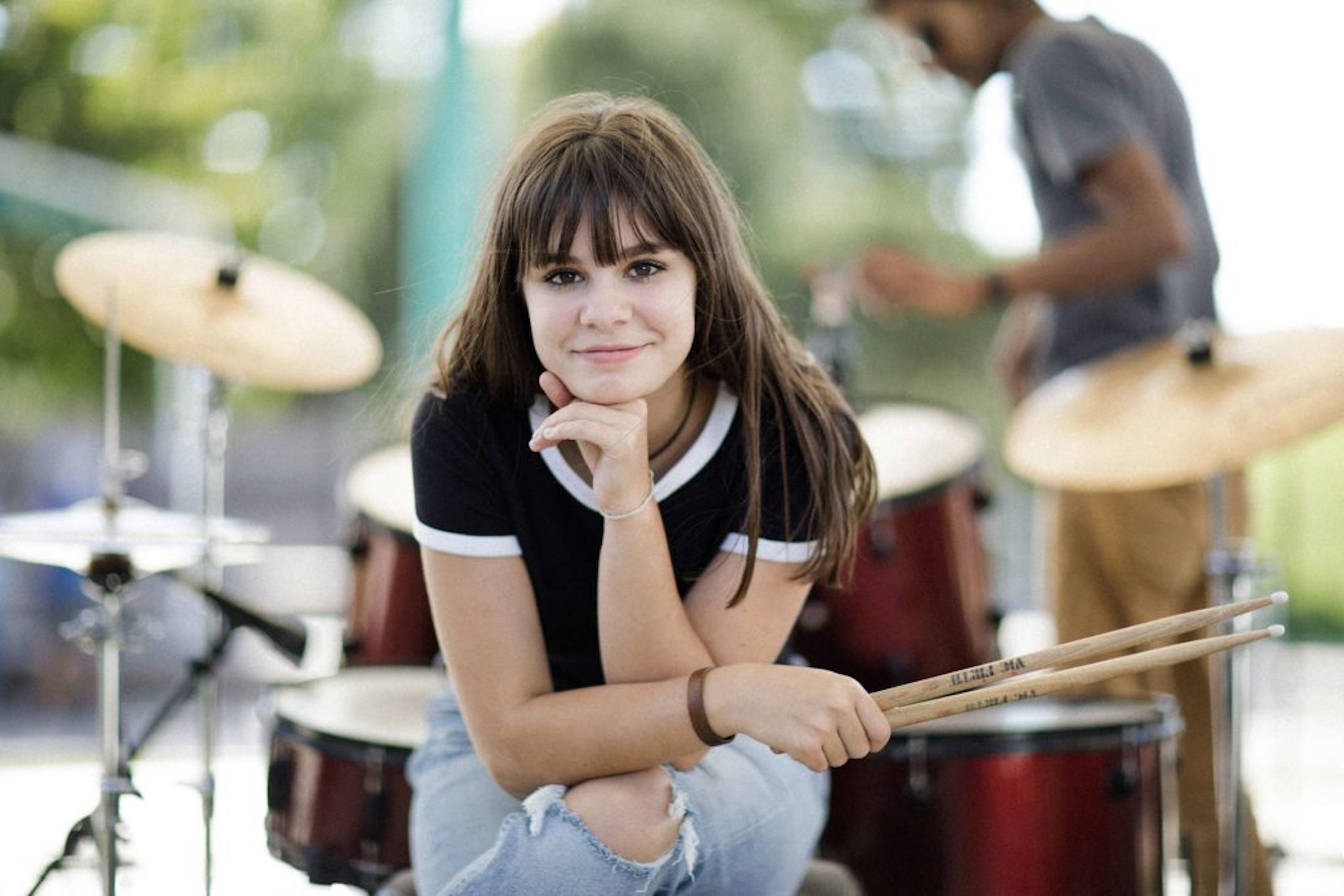 Roots Fest is admission free and accessible for all. As the signature celebration of the city we love, all attendees are encouraged to be kind to one another and thoughtful of the needs of others. This means be aware that we have COVID in our community, stay home if you have any symptoms, practice social distancing and masking, and use the hand- sanitizing stations throughout the festival. Be kind to the volunteers and servers, don't bring your pets, and enjoy all the wonderful things this festival offers our community. While folks are encouraged to bike, walk and bus to the festival, parking will be free throughout Downtown on Friday, Aug. 27, thanks to the generosity of the Missoula Parking Commission.
The full River City Roots Fest schedule follows. For more information, visit www.rivercityrootsfestival.com or contact the Downtown Missoula Partnership office via phone (406-543-4238), email ([email protected]) or in person (218 E. Main St).
Music on Main:
FRIDAY, AUG. 27
Kids' Rock Bands .......................................12:30-2 pm
Sally & George..............................................2:30-4 pm
Hot Buttered Rum.........................................4:30-6 pm
Sol Driven Train............................................6:30-8 pm
Super Chikan ...............................................8:30-10:30 pm
11 am-7 pm................ART SHOW............................ Main Street
11 am-10 pm..............FOOD COURT OPEN ............Ryman Street
2-10 pm......................STREET BARS OPEN........... Main Street
SATURDAY, AUG. 28
Cowboy Andy & the Salamanders ..........12:30-2 pm
The Timber Rattlers ..................................2:30-4 pm
Growling Old Men......................................4:30-6 pm
Rapidgrass.................................................6:30-8 pm
The Lil Smokies..........................................8:30-10:30 pm
8 am-1 pm .................Saturday Markets.......................................... Downtown Missoula
8:30 am ......................FOUR-MILE RUN......................................... Kiwanis Park
10 am-2 pm................FAMILY FUN FESTIVAL................................ Caras Park
11 am-7 pm................ART SHOW.................................................... Main Street
12-10 pm....................FOOD COURT & STREET BARS OPEN.......Ryman Street